Park Plaza County Hall London is situated perfectly for any Papa or Minipreneur staycation.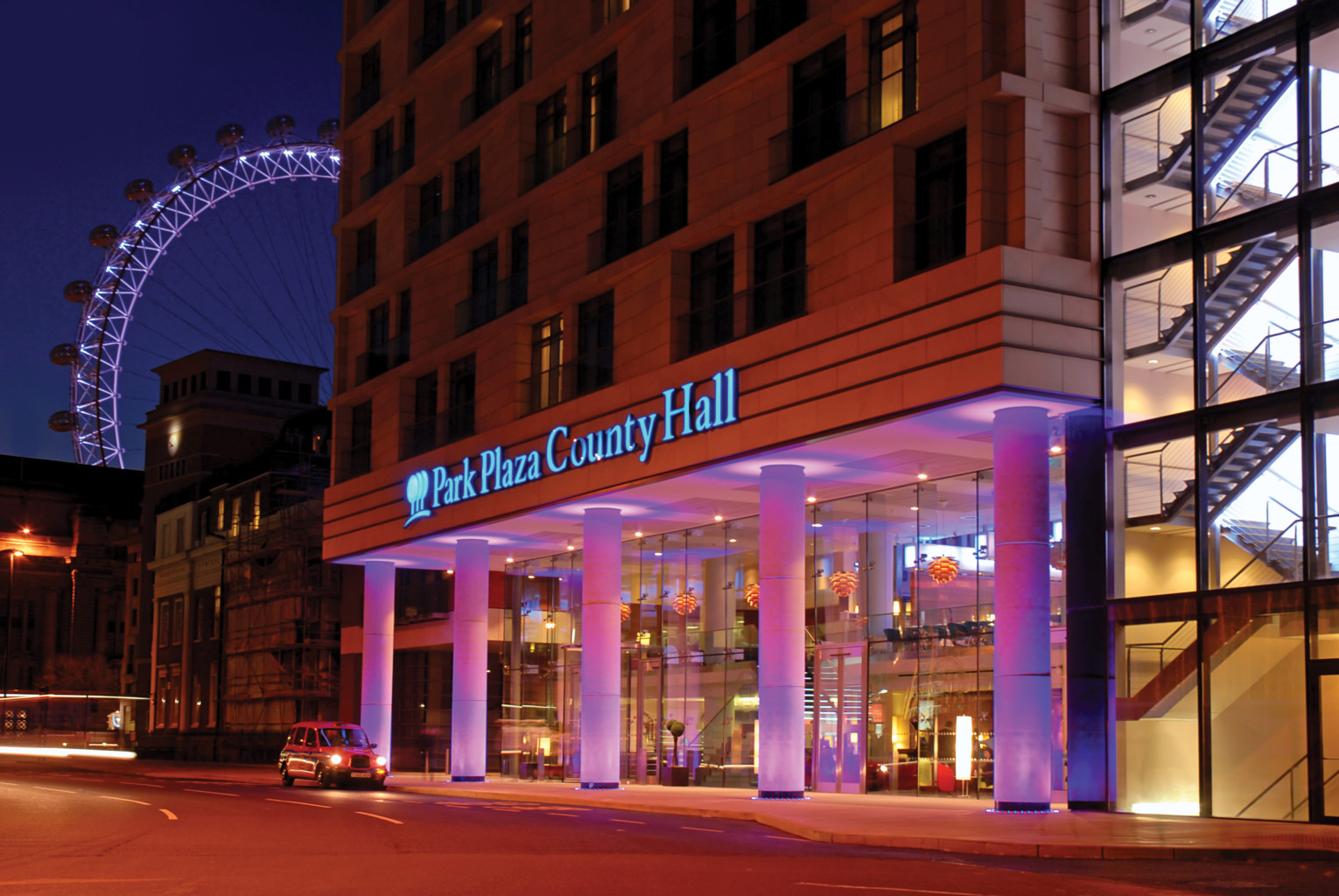 Located in the heart of London, the city's best attractions and sightseeing are on the doorstep.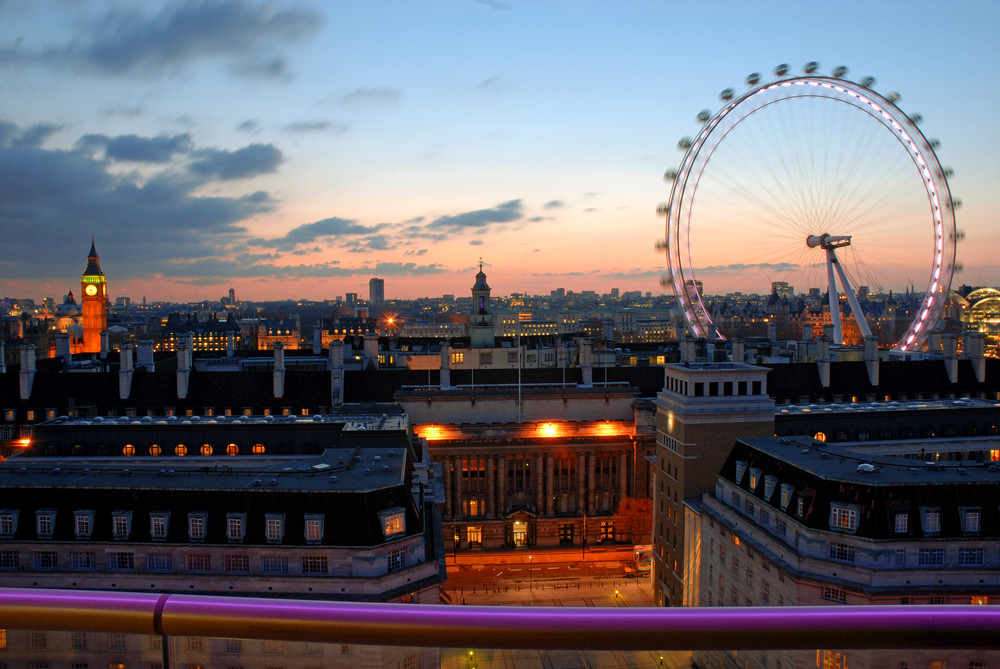 Hotel staff are friendly and helpful.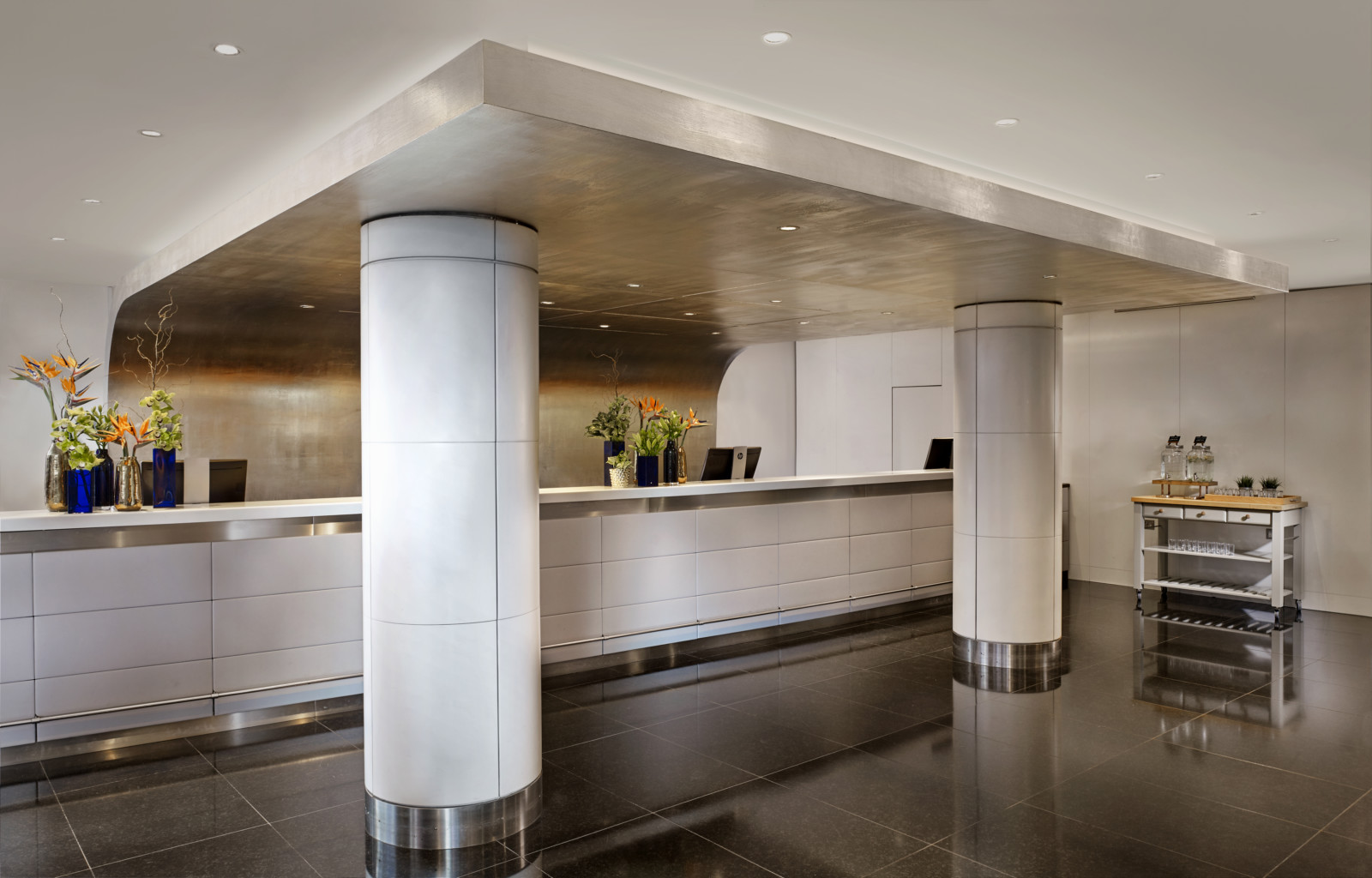 Many bedrooms have stunning views of the London skyline and famous landmarks like the London Eye.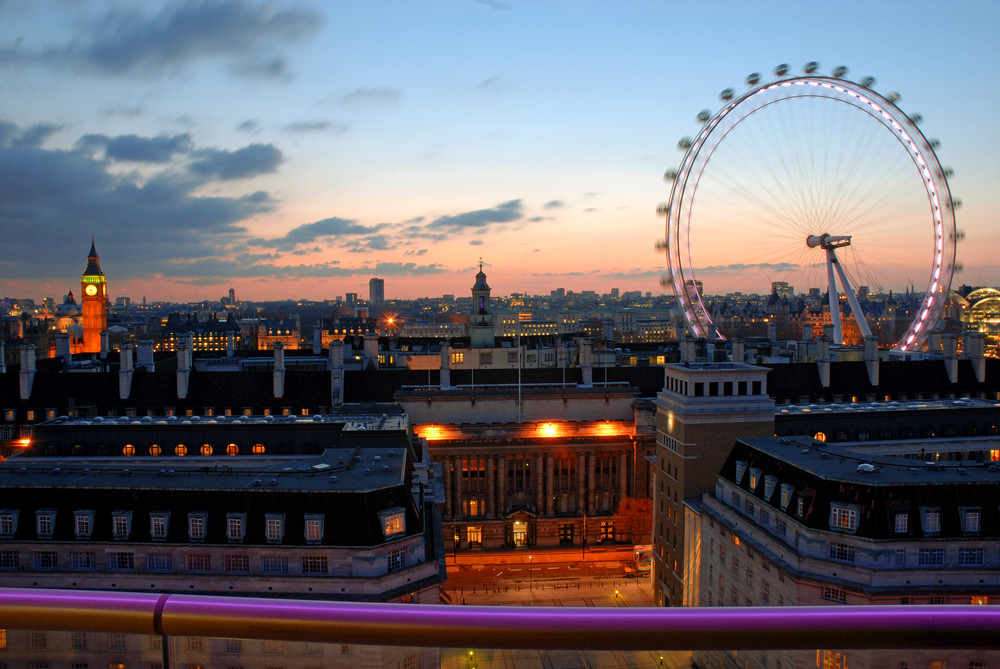 The Penthouse living room.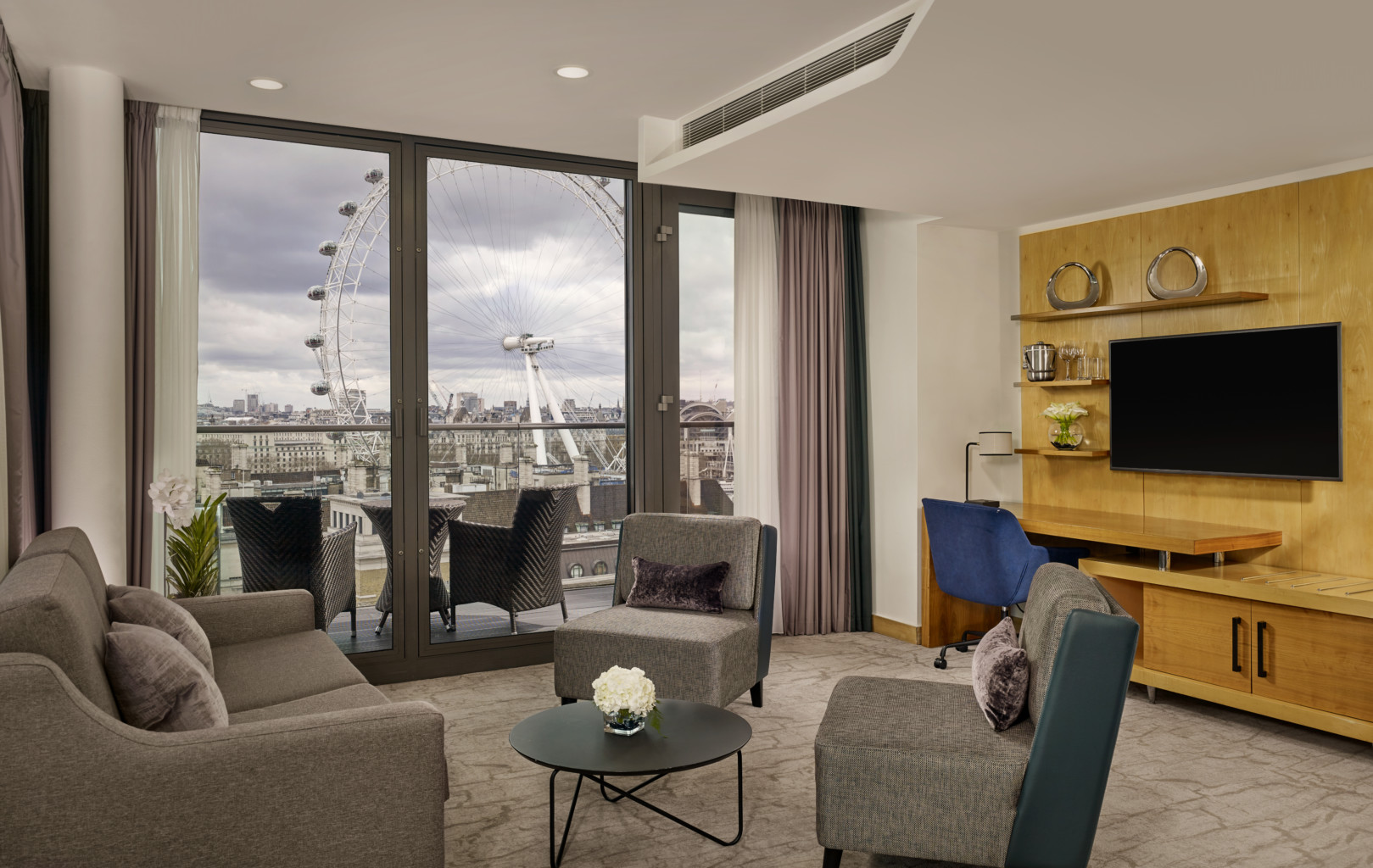 The Penthouse bedroom.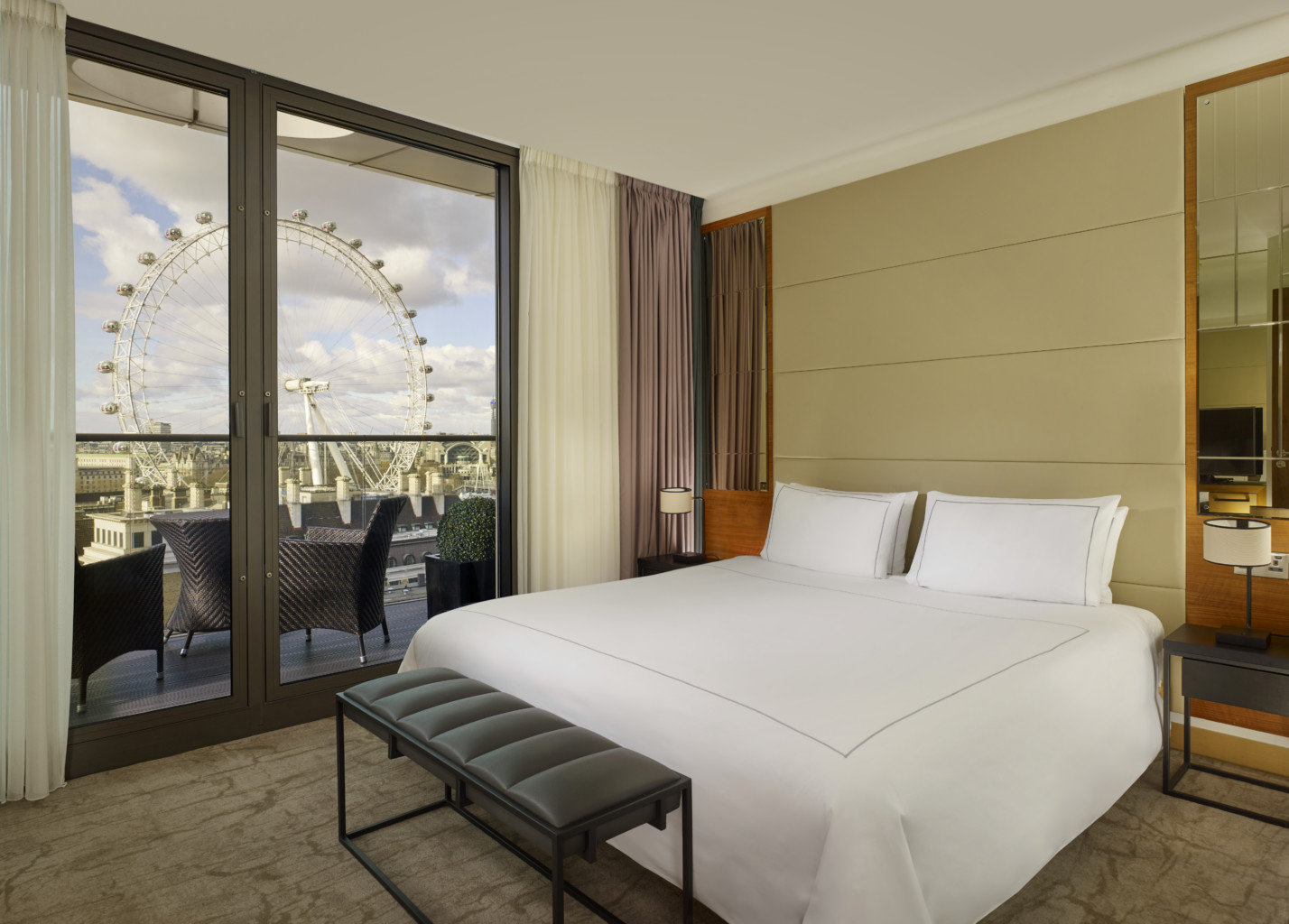 View from the Penthouse balcony.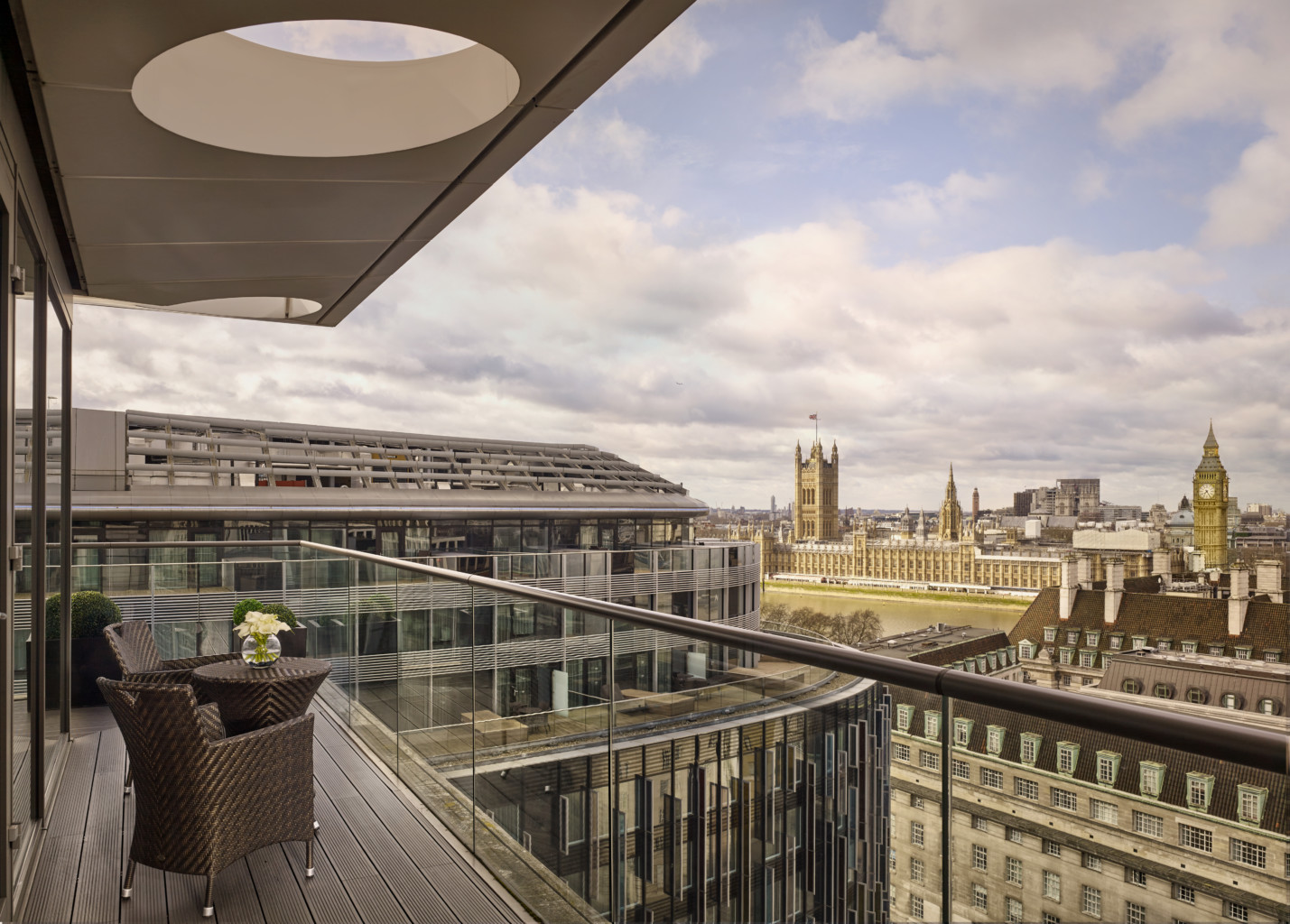 Papa & Mini enjoying time on the balcony with a stunning view of London in the background.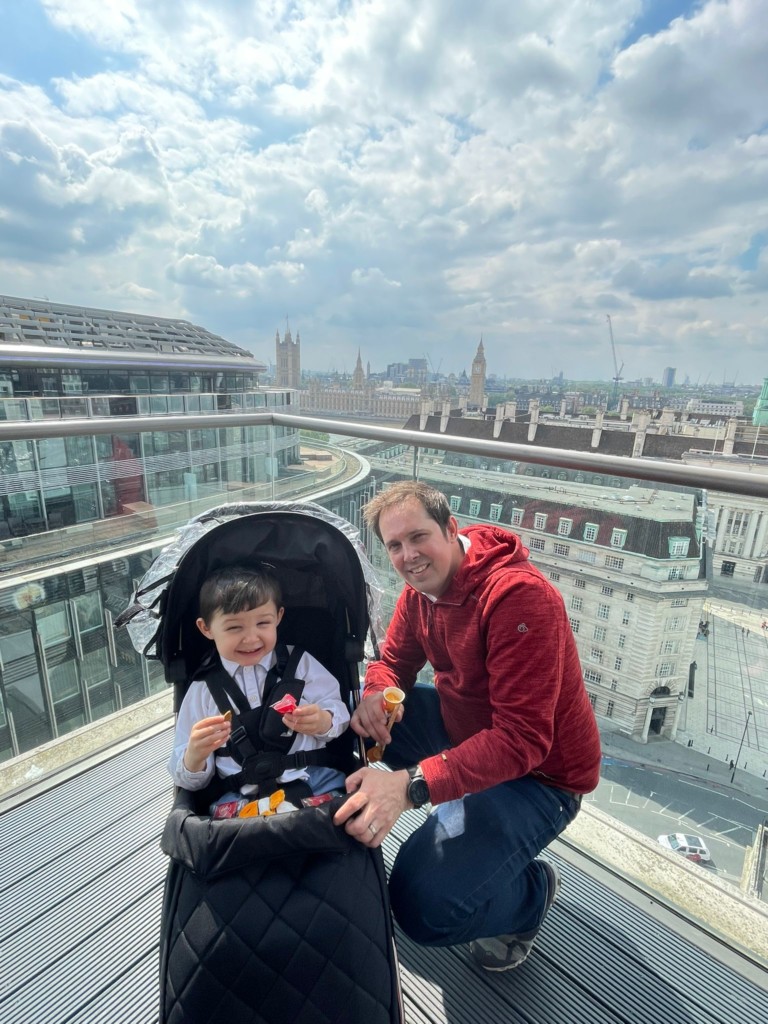 Park Plaza County Hall boasts some of the best views of any London hotel. Here's the view of the London Eye.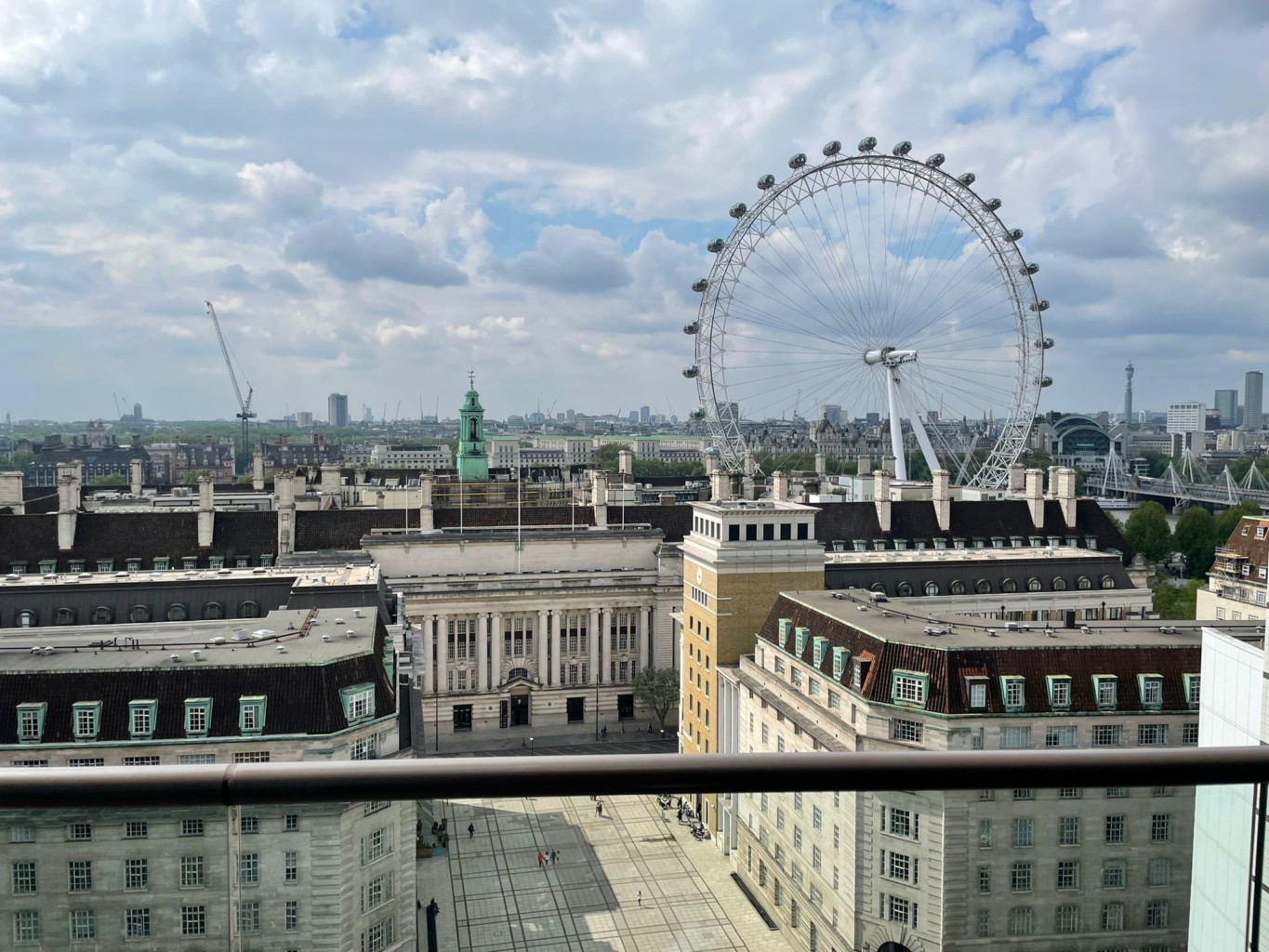 Minipreneur couldn't wait to get out of his stroller to take a stroll on the balcony and enjoy the view.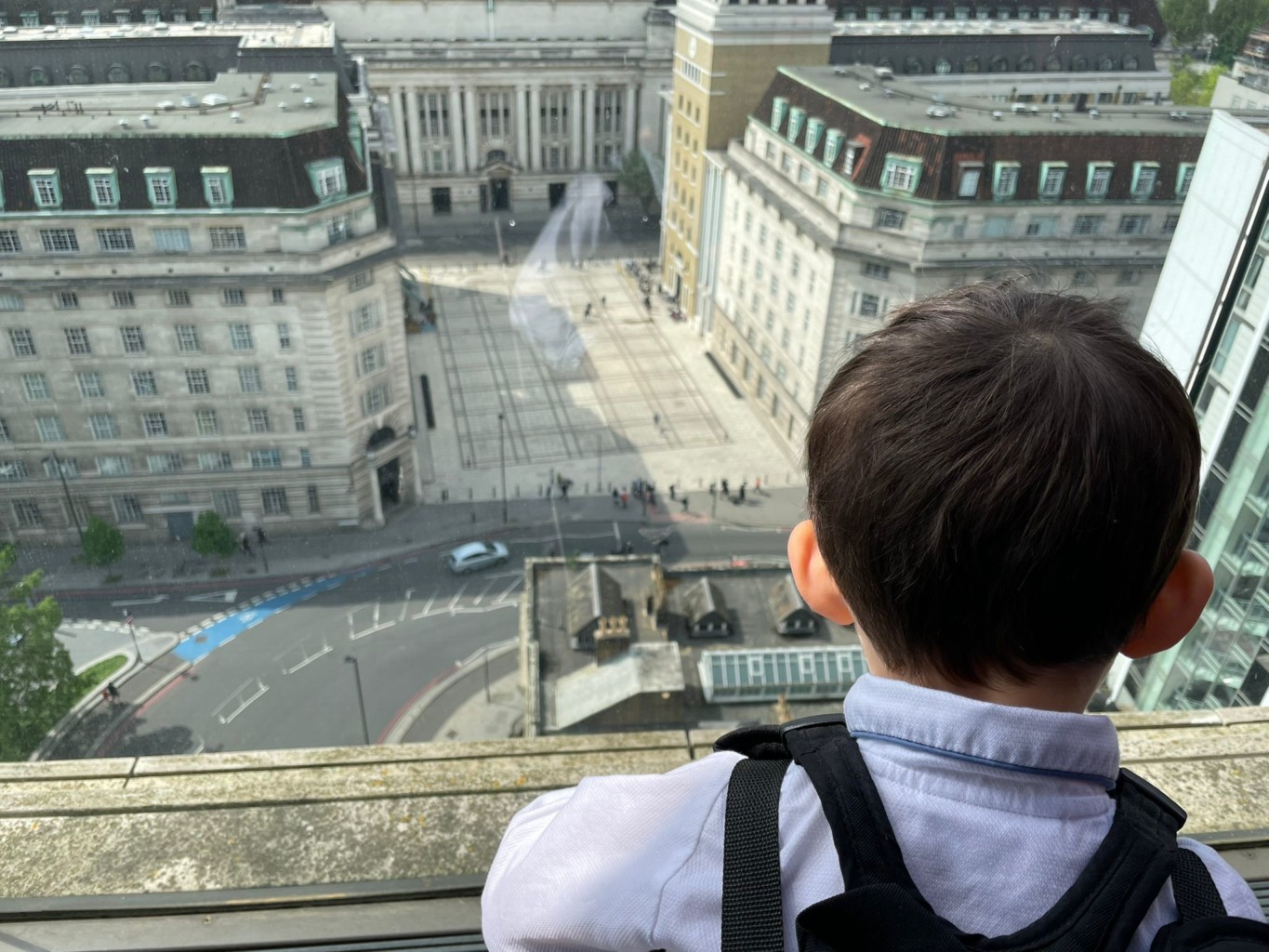 If you want to see London from the ideal vantage point, you'll love the views from the hotel. Here's Big Ben and the Houses of Parliament.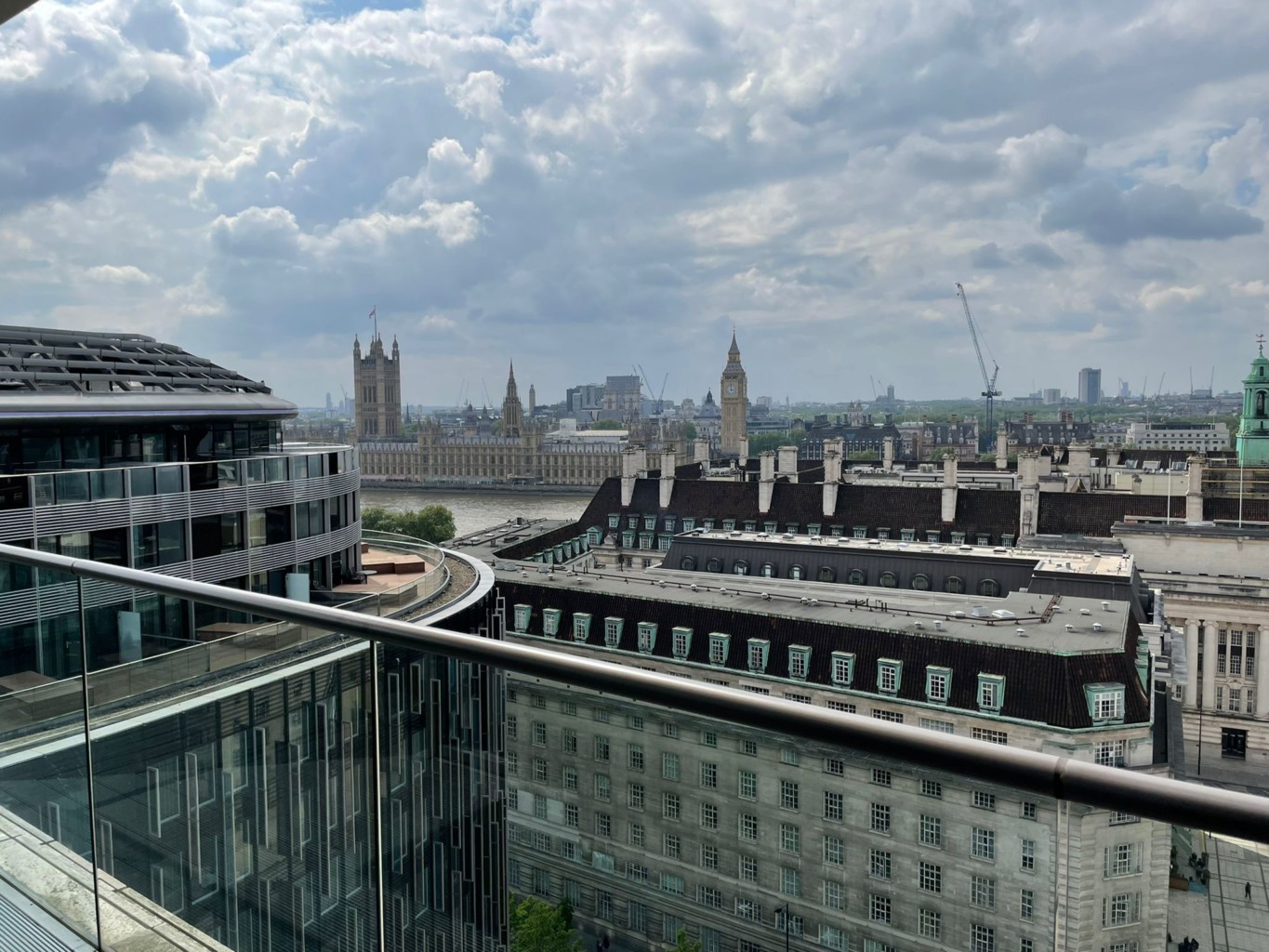 What an amazing view of the London Eye from our suite. It's a good thing Minipreneur isn't afraid of heights!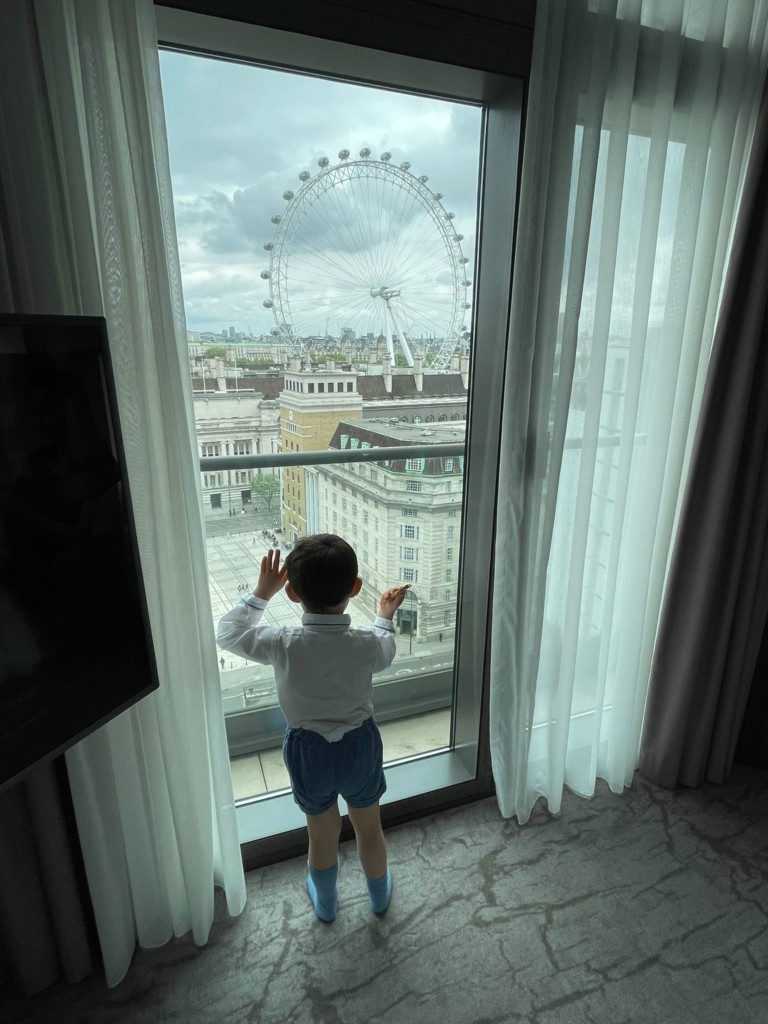 After taking in the views, it was time to check out the welcome gifts from the team at Park Plaza County Hall.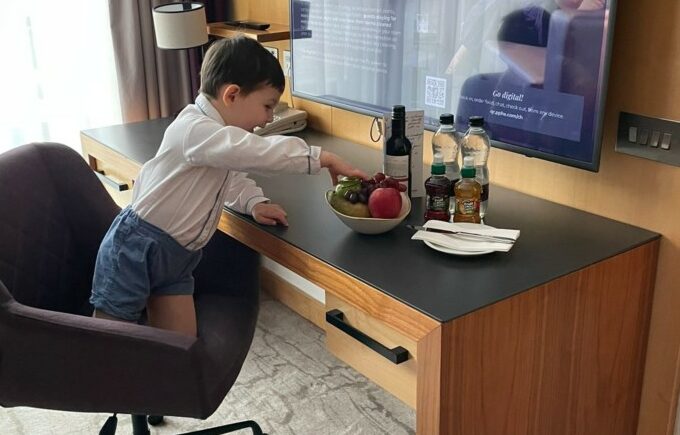 I think Minipreneur approves of the lovely food & drink welcoming us to Park Plaza.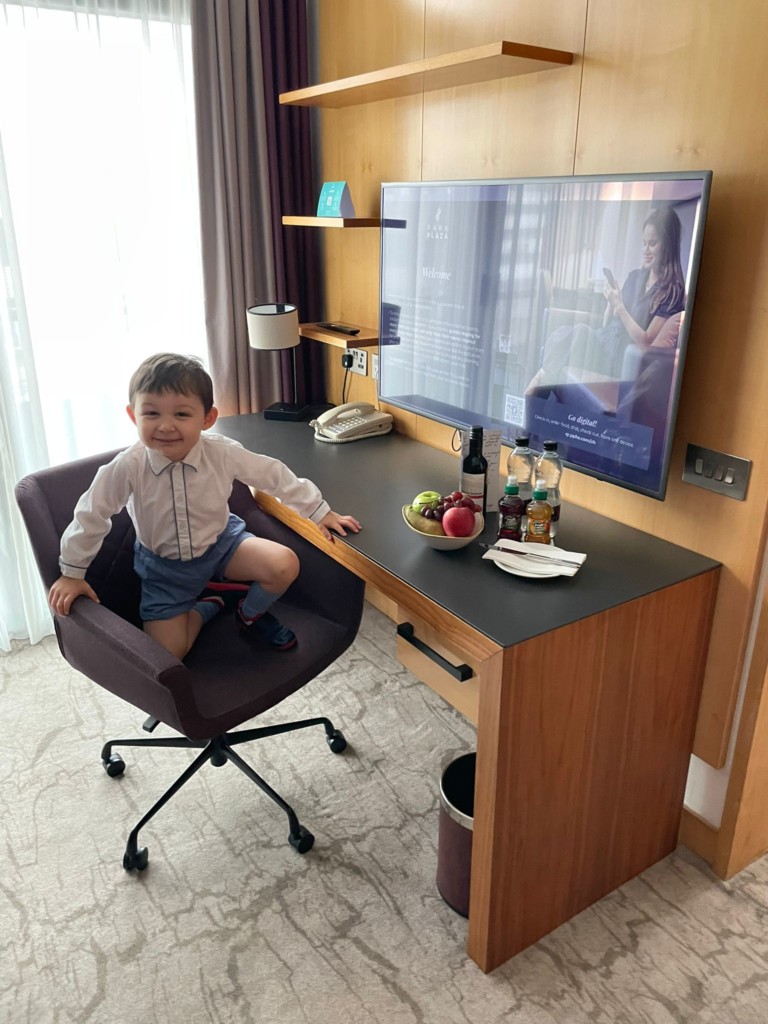 And just like Goldilocks, Minipreneurwent from tasting the food to trying out the bed but luckily met a friendly elephant rather than an angry family of bears!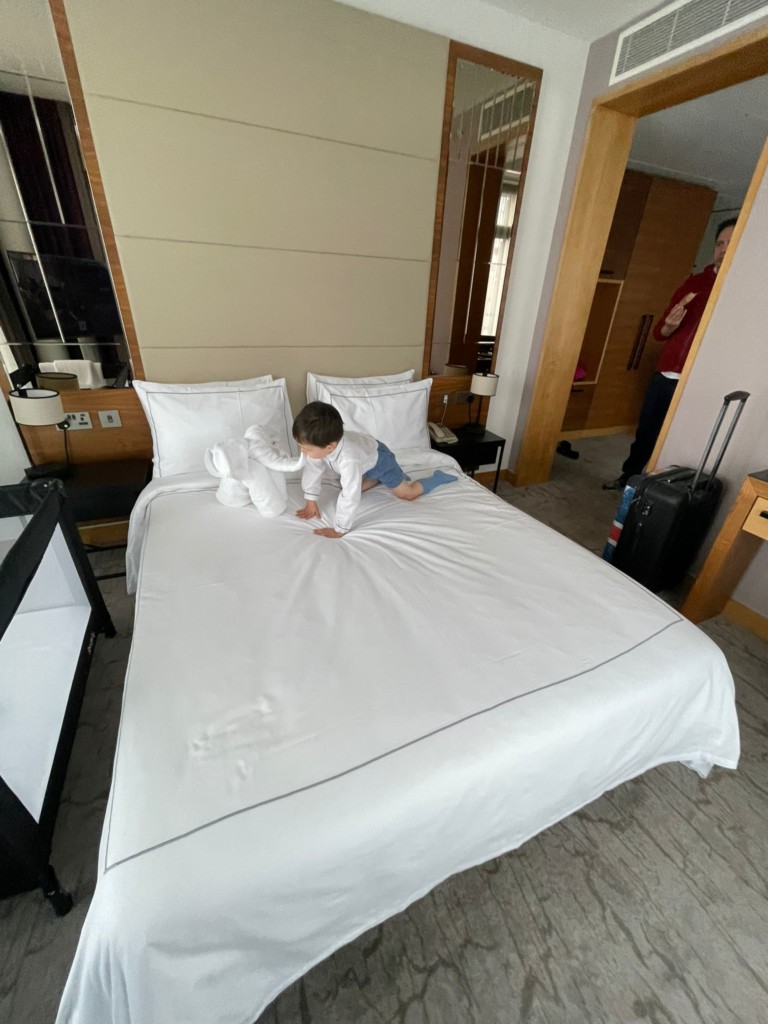 Hello Ellie Elephant! Minipreneur goes in for a hug.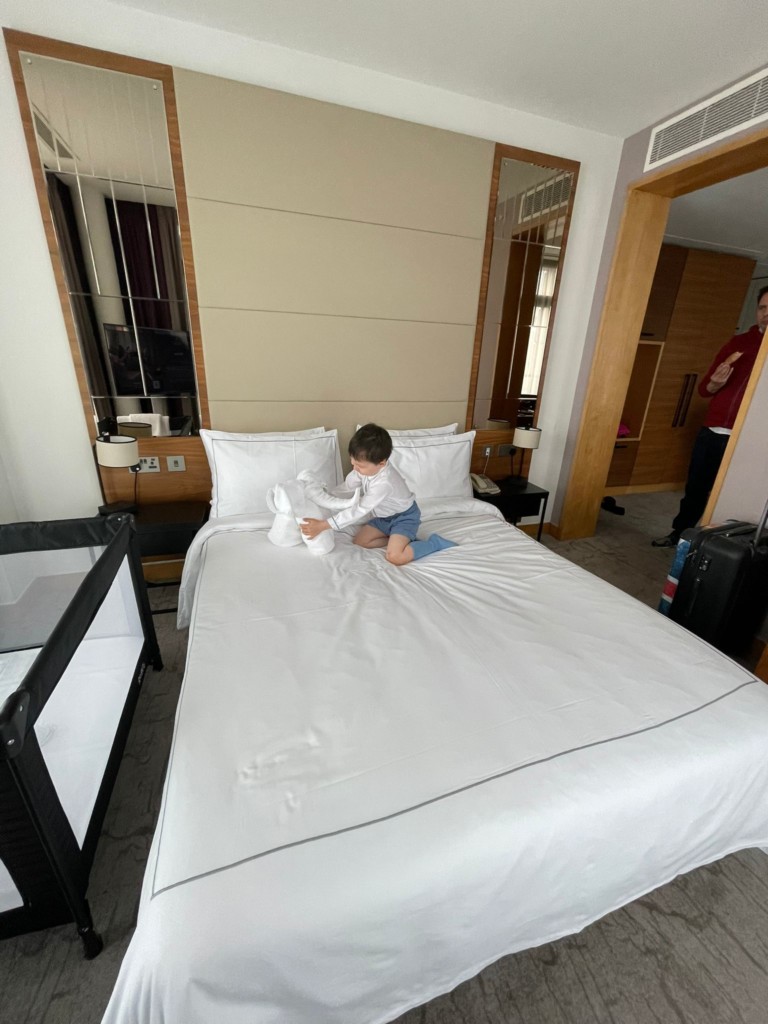 Minipreneur then discovered the "Park Plaza Cash" for him to spend in the hotel on little treats. We love this kid-friendly idea.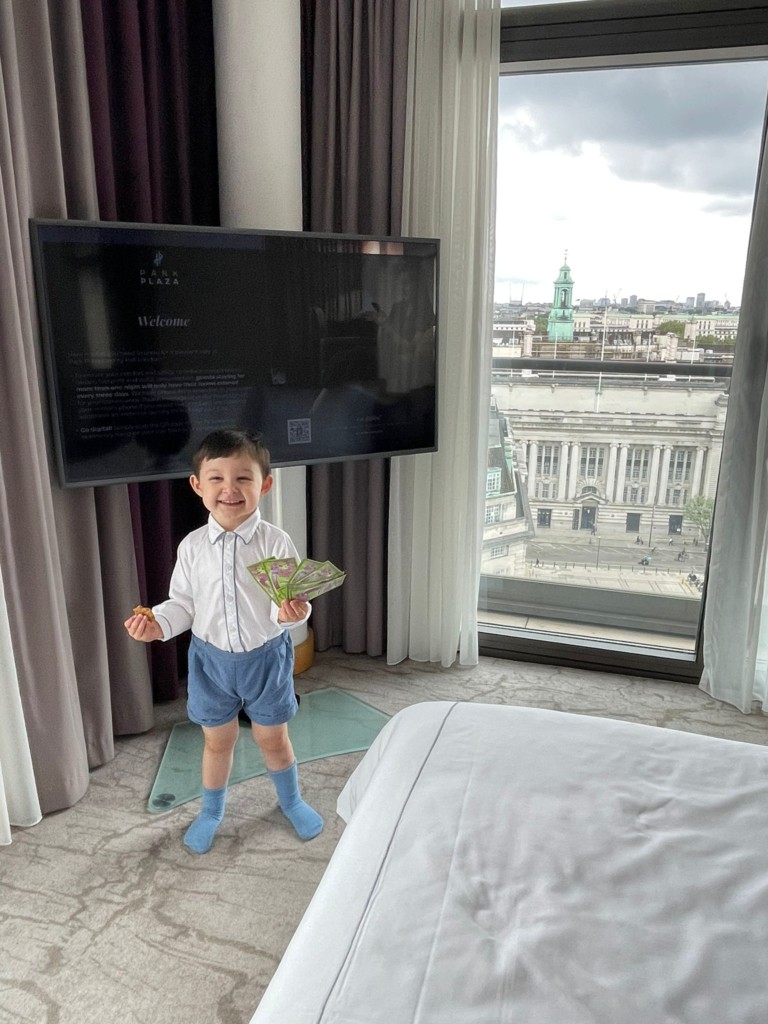 After a visit to the London Aquarium with his grown-ups, Minipreneur returned to the suite for a chillax with his CBeebies friends. Can you spot the cuddly clownfish?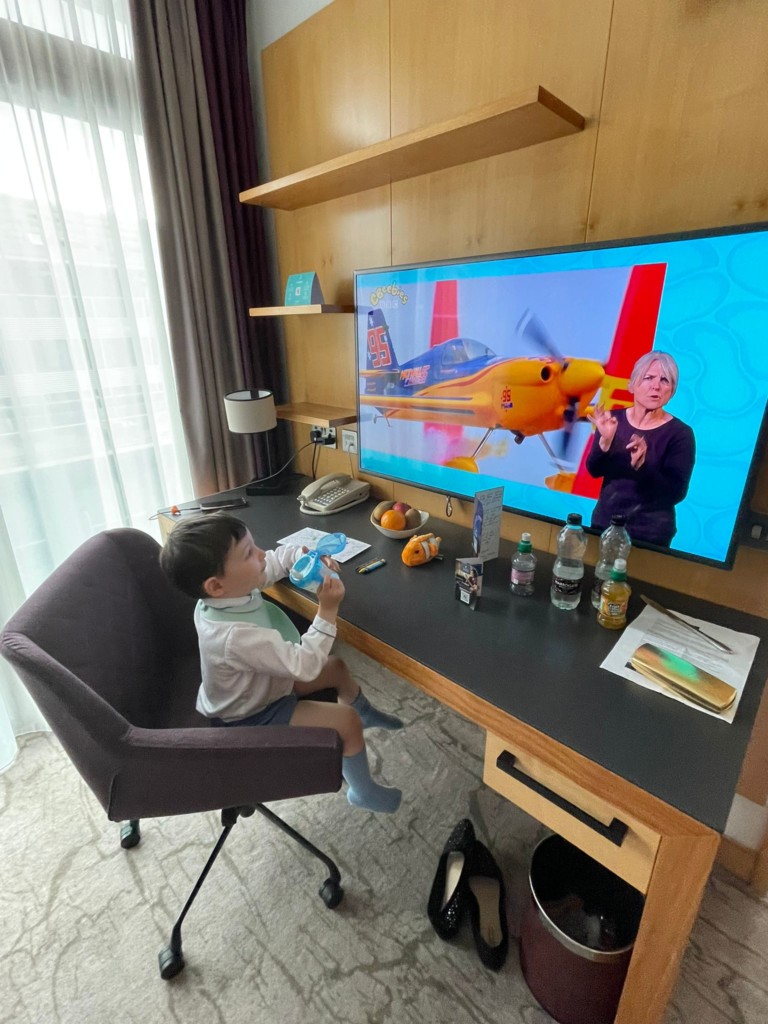 Minipreneur loves art and made the most of the colouring in supplies provided by the kid-friendly Park Plaza team.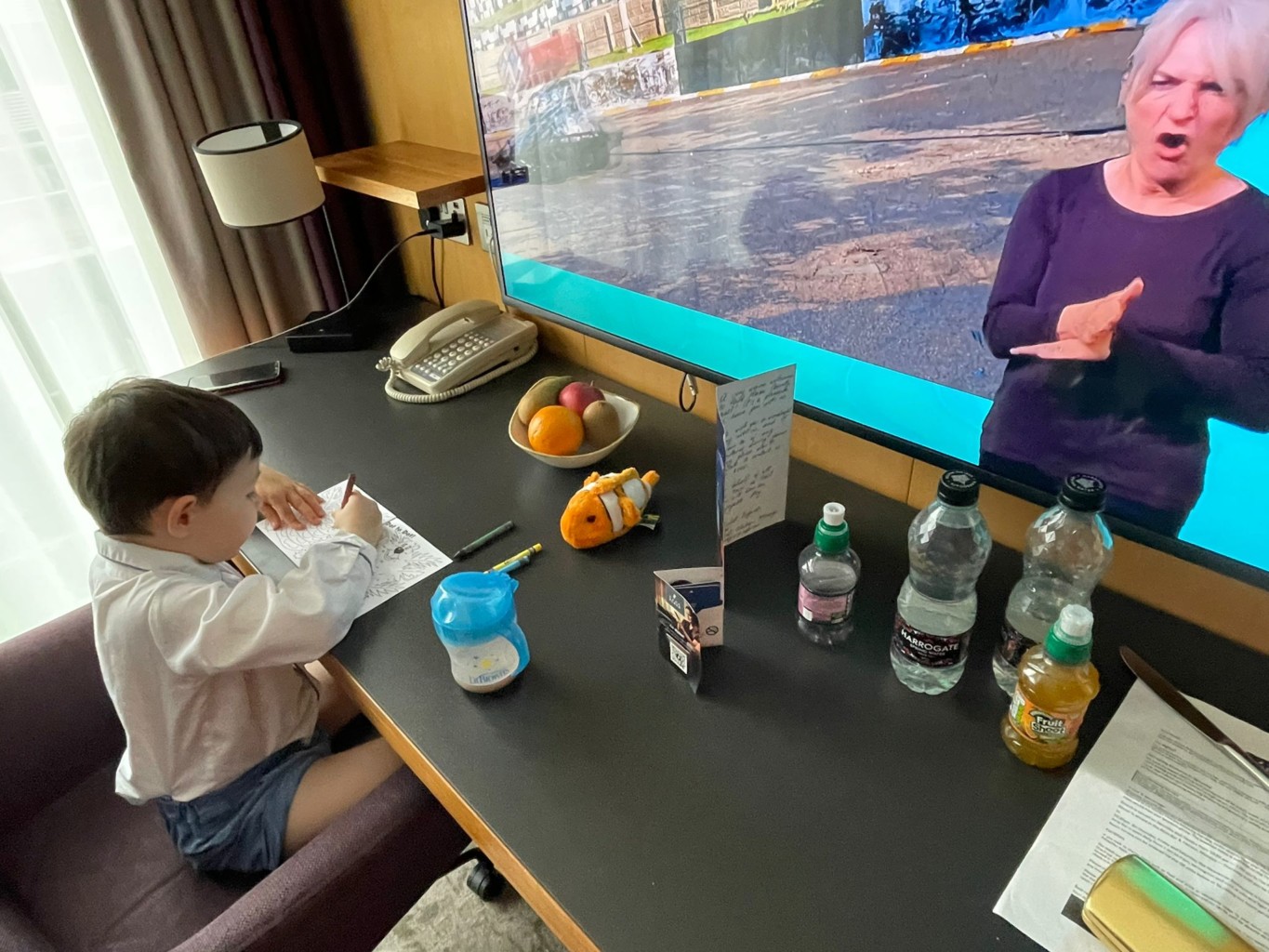 Atrio Bar.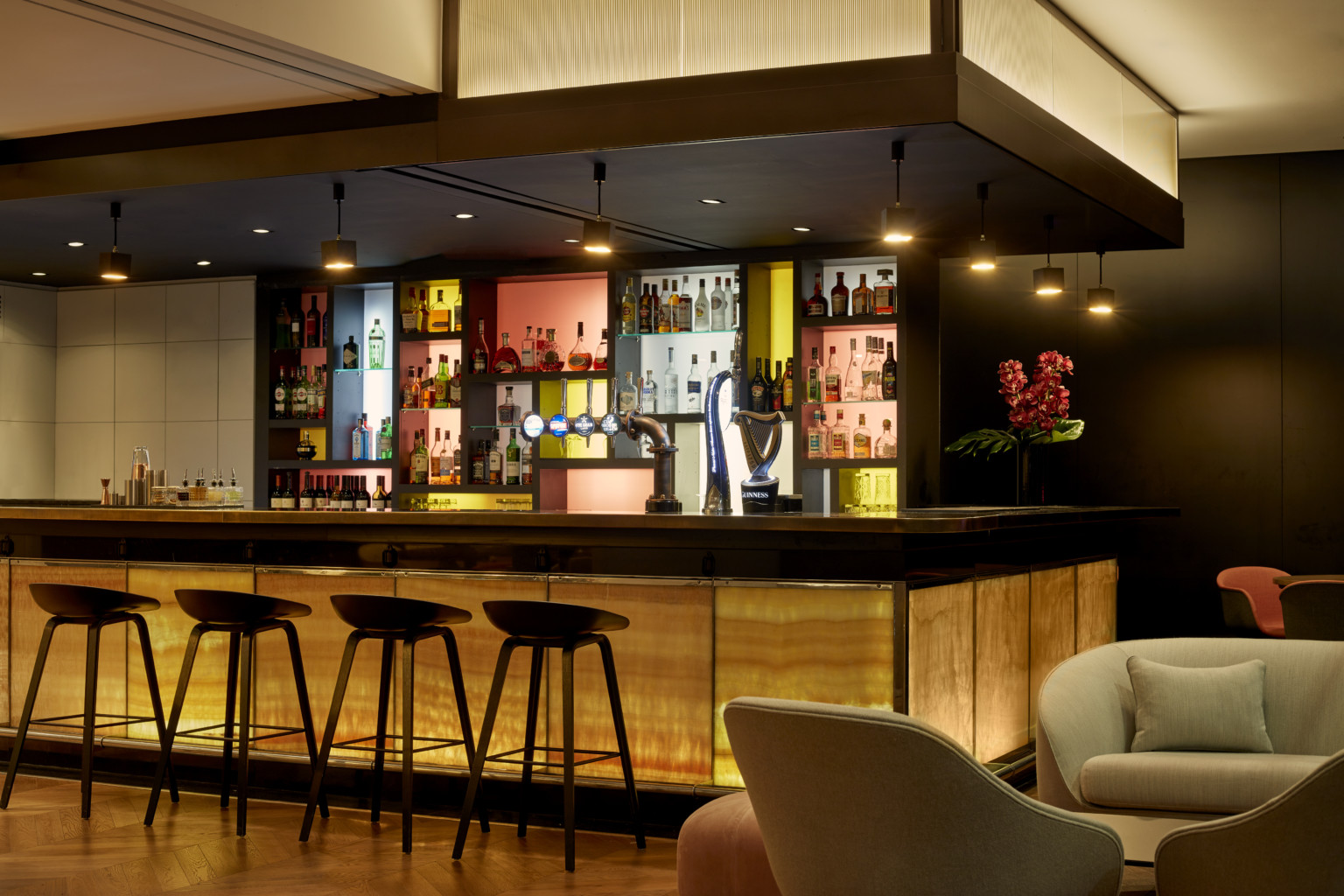 Atrio Restaurant.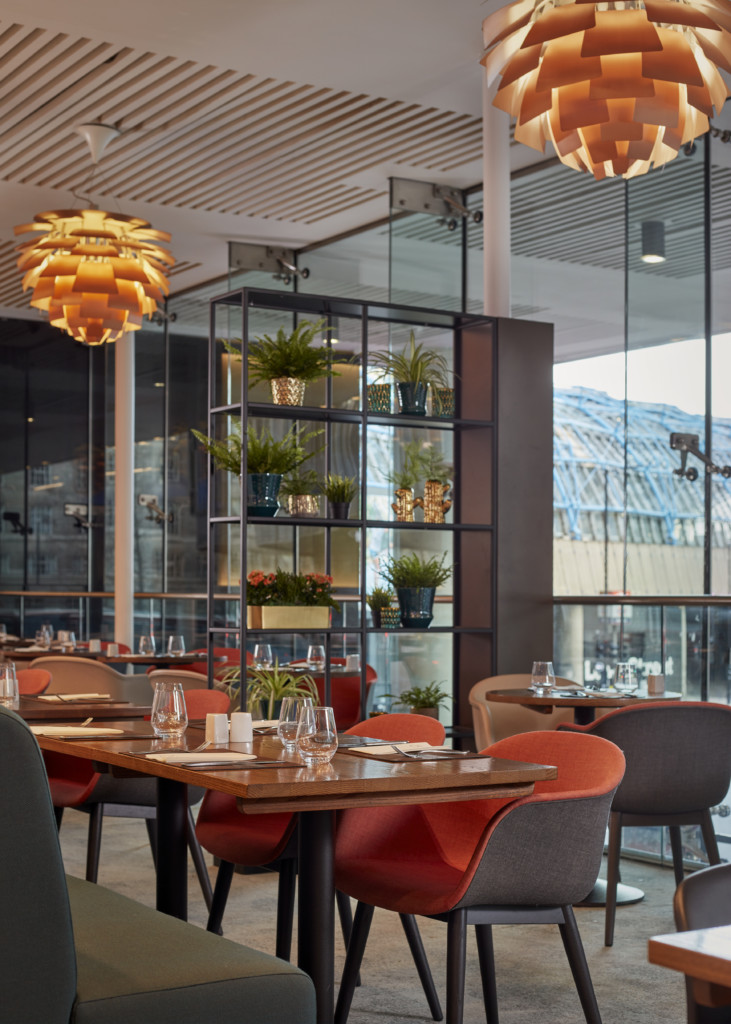 Bread Basket sets the scene but I'll be reviewing the whole dinner soon.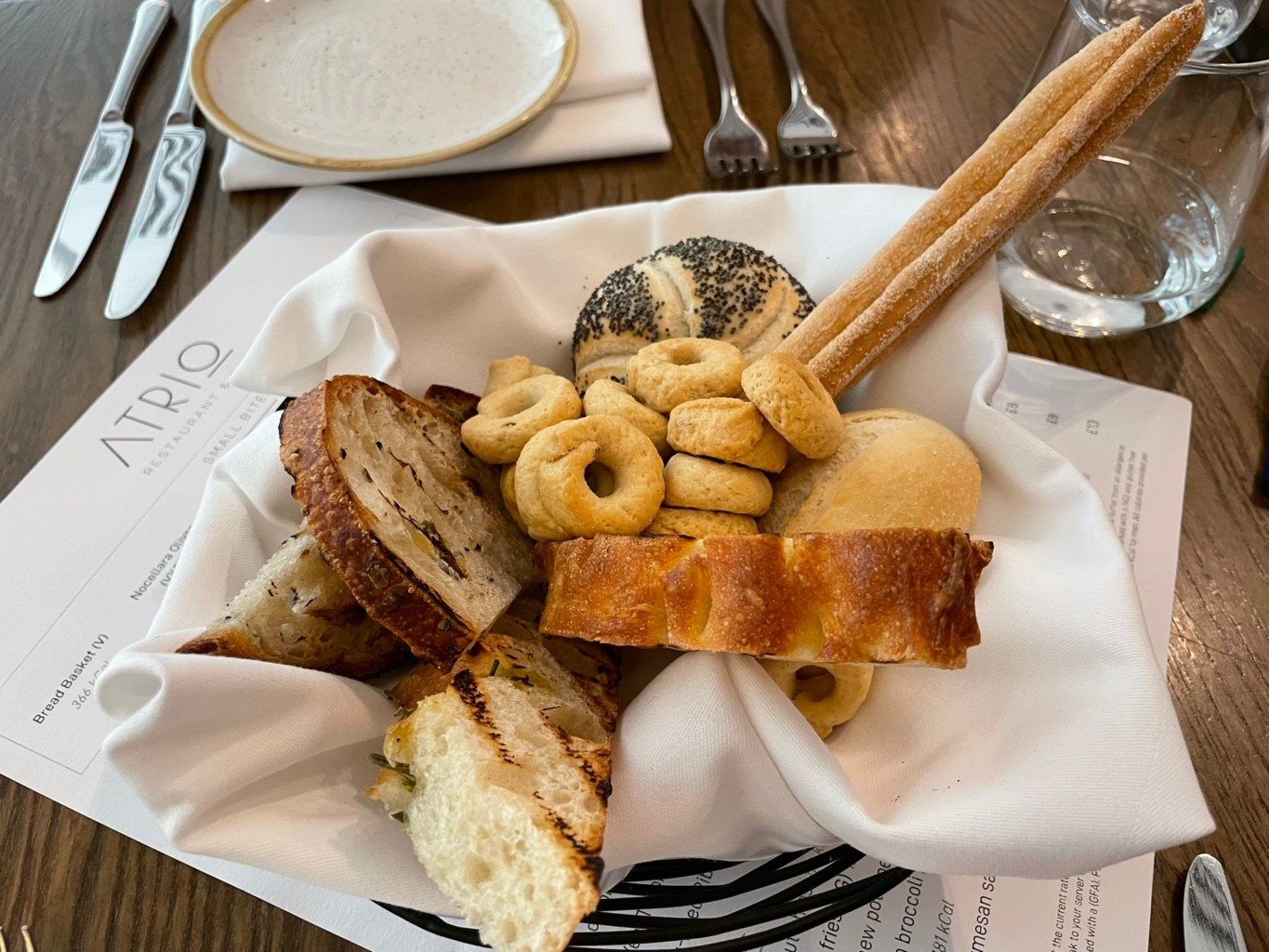 A lovely setting to enjoy a satisfying hotel breakfast.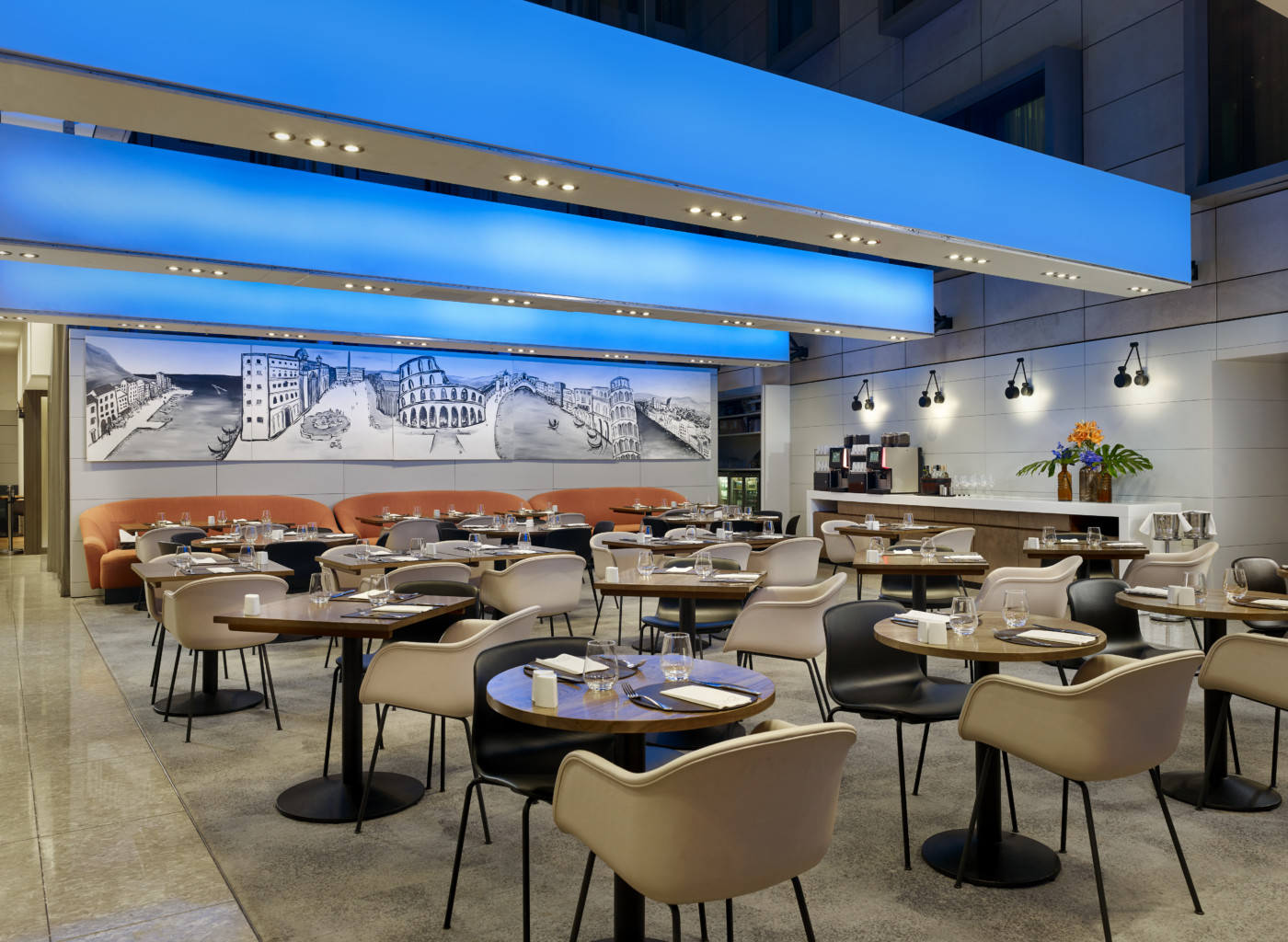 Park Plaza County Hall London
1 Addington Street, London SE1 7RY
+44 (0) 333 400 6116
www.parkplazacountyhall.com