By Antoine Melon, hospitality aficionado and founder of HOMEtainment.
We all know how stressful it can be to entertain at home especially for Christmas when everyone expects amazing food, great wine, beautiful tables, Christmas songs etc. Let me give you my tips and personal recommendations.
Ambience
First of all, for me the secret is to get the lighting, the music, the scent, and the table set up right.
Lighting: no ceiling light but only candles and standing lamps dimmed as low as possible to create a warm atmosphere. If you have a fireplace then even better.
Music: get a vinyl player on Amazon and play some old classic Jazz.
Scent: spray some nice scent from Aesop or burn a nice scented candle from Diptyque.
Table set up: do not overlook the importance of a beautiful table setting – from glassware to tablecloths and napkins, along with a unique centerpiece. If you have a particular theme for your party, try to stick to that. It needn't cost you the earth if you are willing to scour second-hand shops and markets, you can find some incredible materials that can be converted in the dream table setting.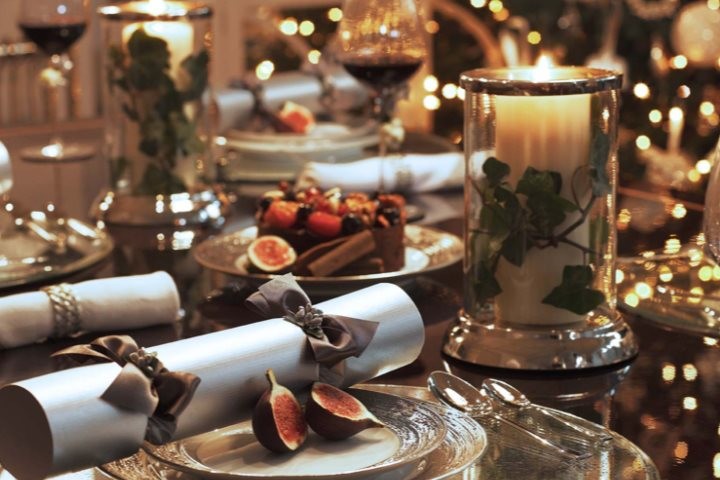 Food
Cooking Christmas dinner is a lot of work that needs tons of preparation, so I would advise to book your Turkey in advance (rumours are there will be no turkey available this year in the UK due to Brexit), prep the food, cook it and plate it while everyone is seated at the table and having fun.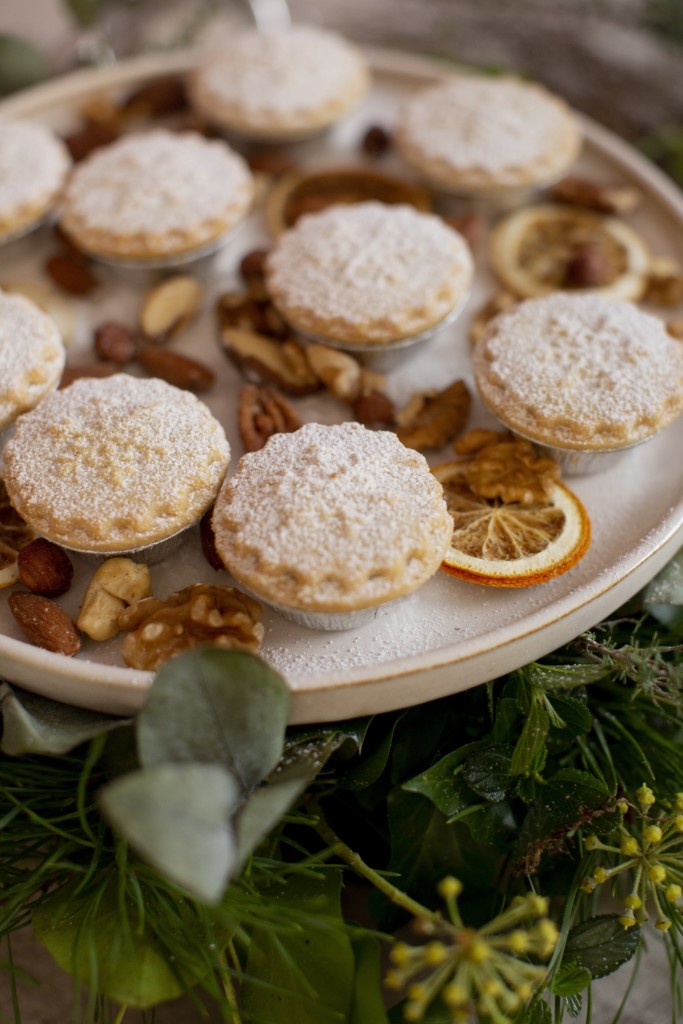 Cocktails
Everyone loves a cocktail (mine is a Picante) but no one can do it better than an experienced mixologist, and what a super special treat it will be for your guests to be served by a professional. If bringing someone in, remember to let them know your party theme (if you have one) ahead of time, so that they can curate something unique for your party that will wow your guests.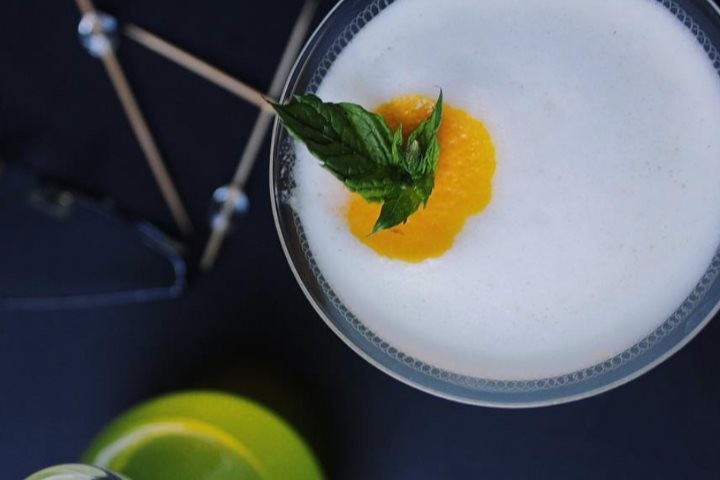 Entertainment
There is no perfect party without some live entertainment, be it a carol singer, a trained dancer to teach your guests some professional moves, or something more obscure such as a tarot card reader to help predict what the forthcoming year will hold. It's a great ice-breaker and will ensure your guests are kept occupied as you finish those last-minute dinner duties and do the rounds.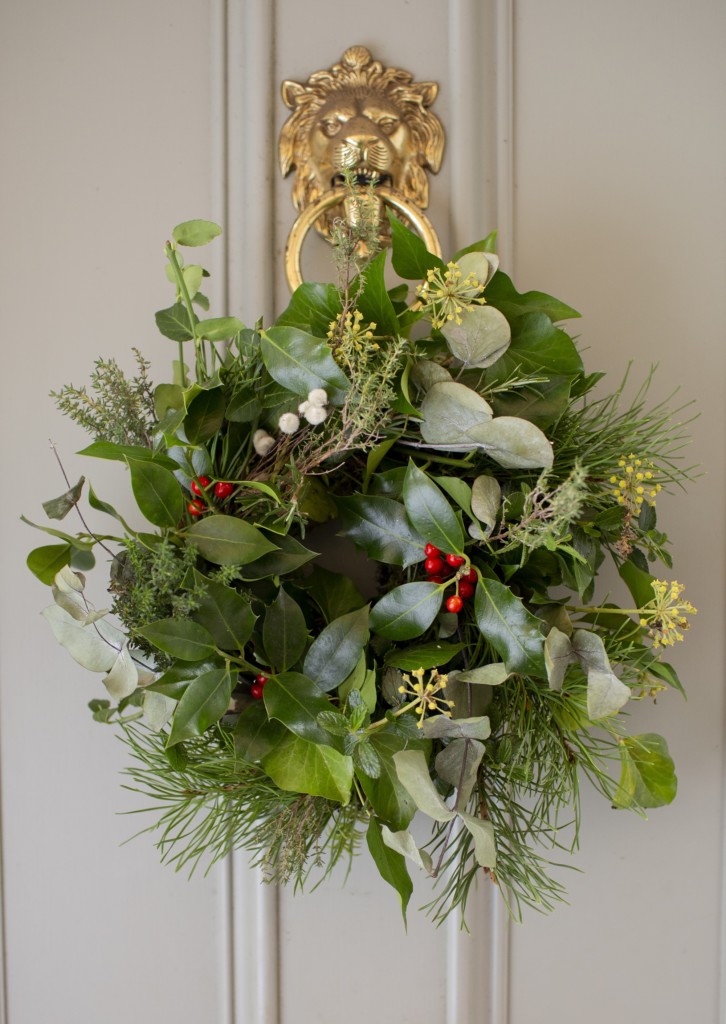 Finishing Touches
The last touch is the spread of magic to make the evening extra special such as a beautiful stunning flower arrangement, Christmas wreath, a tablescape, or hiring a photo booth to keep the memory of this special evening.
The best way to have a stress-free festive dinner is to bring experts to showcase their skills and to make you the Host with the Most. HOMEtainment has handpicked the best in hospitality bringing to life unique experiences in the safety of your London home.
About the expert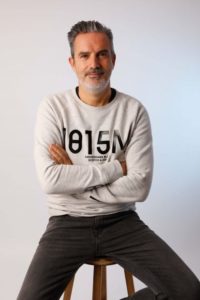 Antoine Melon is the founder of HOMEtainment which offers unique experiences from talented experts at your home. Antoine Melon is an expert in the art of hosting, or as he would say "L'ART DE RECEVOIR". Boasting 25 years' experience in launching and running restaurants and hotels around the world, Antoine's background spans 11 countries, 4 languages, 18 restaurant openings, and an enviable year in the Maldives.
Since coming to London, Antoine has put his global experience to use at Soho House and Conran Restaurants. He's even compiled his food and drink expertise and history knowledge into a book, the Curious Gourmand.
Earlier this year, hospitality aficionado, Antoine launched HOMEtainment. Drawing upon his outstanding global experience, Antoine presents the crème-de-la-crème of mixologists, chefs, DJs, and event creators extraordinaire. The company is designed with purpose; to offer the finest hosted experience to be enjoyed in the comfort of your own home.