We've all seen beautifully decorated and fabulously catered parties across Pinterest, Instagram and TikTok; but how do you host a Christmas party that looks as fun as it is to attend? Sarah Turner, Brand Manager at premium wine and Prosecco brand Liquid Diamond Wine (www.liquiddiamondwine.com), shares her tips for a sparkling Christmas party that just begs to be liked, shared and tagged online.
To be the hostess with the mostest this party season, focus on the essentials: fabulous company, sparkles, cocktails and canapés.
Pick your Christmas theme
Possibly as a result of a prolonged period spent scrolling at home and to make up for last year's lacklustre Christmas, festive party aesthetics are trending online right now. Nailing your theme ensures that your décor, drinks and canapés look put together and Instagram-ready. Whether it's Winter Wonderland, Enchanted Forest or Sparkling Snow, announcing your theme to guests can help them suggest playlist additions and inspire the dress code – it might help to cut down on the number of 'What are you wearing' messages too. Whatever you go for, it's worth remembering that Christmas deserves some sparkle and sophisticated sequins look great in person and online.
Personal touches are a MUST!
Small personal touches go a long way to making guests feel special and elevating your party look. The trend for personalised items is still huge – place cards, sparkly headbands (like the retro ones they used to sell at the beach in the 90s) or a Champagne flute featuring guests' names will go down a  treat. Plus, personalised glasses save on washing up and mean guests aren't putting them down and forgetting them. If you're feeling really boujee, prepare party bags, which will guarantee compliments from your guests and star in a few tagged photos on social.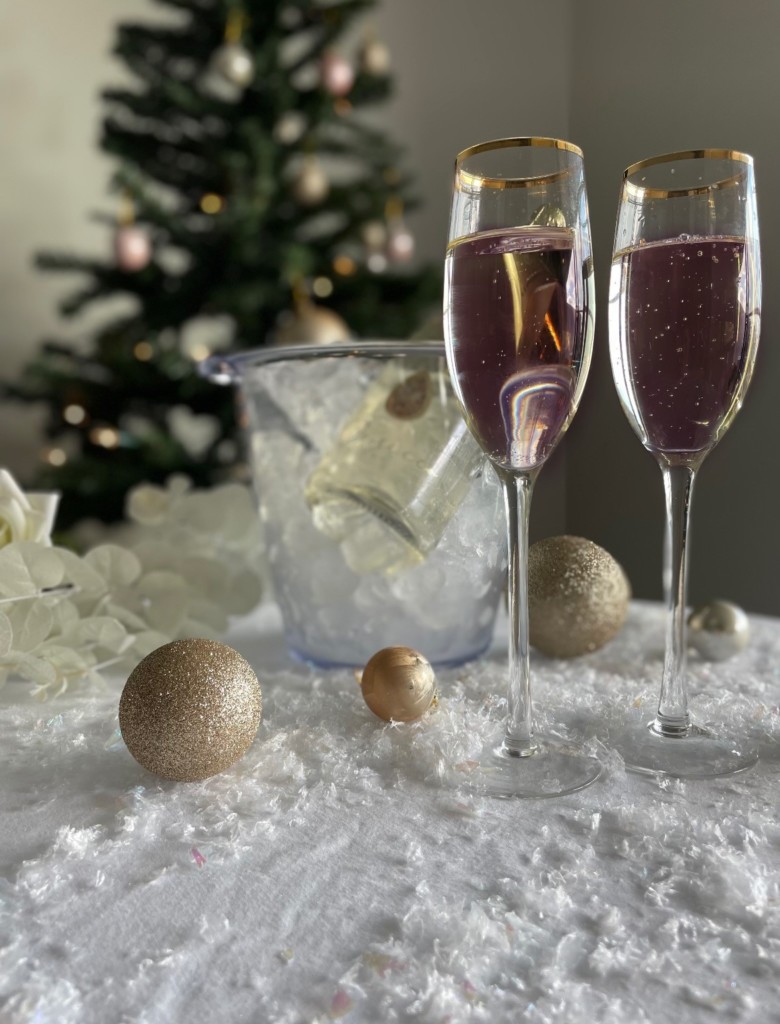 Show-stopping serves
No party is complete without good food and drinks, but organising refreshments can also take your time and attention away from enjoying the party. For effortless entertaining, opt for canapés that can be prepared ahead and are bite sized – they look cute and save on cutlery – and drinks that are easy to serve or guests can help themselves to. Co-ordinate your canapés with your bar offering not only in colour but also in flavour – crisp Prosecco always pairs well with smoked salmon and cream cheese, whereas Rosé works fantastically well with rich and salty snacks such as pizza and nachos.
Make life even easier and go for crowd-pleasers that are great quality and can be enjoyed by everyone. Choose food and drinks that can be enjoyed by vegetarians and vegans – remember not all beers and wines are suitable for vegans! – to save yourself from having to label allergens.
Matching glassware will make for the ultimate cocktail 'Cheers' Boomerangs and Reels. To make it even more special, rim glasses with edible glitter and line them up ready for guests to pour a glass of wine or Prosecco into. If you want to serve cocktails, create pitchers in advance or choose an easy-to-make recipe that is quick to serve. We created the fruity Sloe Royale – 25ml Sloe Gin topped up with Rosé Prosecco, which features the flavours of ripe raspberries, blueberries and cherries. We garnish it with frozen berries as they keep it cool, look pretty and can make the wine sparkle and fizz.
Lastly, the key to any great party is to enjoy it. Capturing it online will simply help you to relive the memories later. So, pour yourself a glass of whatever you fancy, dress up and spend time with the people you love – you've earned it!
About the expert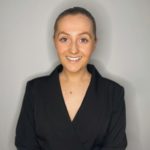 Sarah Turner is Brand Manager for distributor Beyond Wines and oversees its brand portfolio including Liquid Diamond Wines With a background in fashion and beauty buying, Sarah has a keen eye for aesthetics and manages photoshoot styling, social media content and events. Her claims to fame include dressing Beyonce and launching a Prosecco with reality star, Amy Childs!
Liquid Diamond (liquiddiamondwine.com) is a UK based brand and limited company founded in 2021 by Alex Green and Matt Johnson; two members of the senior team behind the i heart wines and Freixenet brands. Liquid Diamond wines are a true blend of the aesthetic and accessible. The brand offers consumers the chance to purchase something beautiful for gifts and to take to parties (or just to enjoy themselves at home!), whilst speaking to them on their level and in a way inspired by modern life in the 21st century. All products will feature on Amazon, and the Prosecco Rose and Sauvignon Blanc are available nationally in McColl's stores.