Preneur World chats to Richard Tyrone, captain of the Irish Polo team & a fifth generation polo player, who will be playing at Chestertons Polo in the Park this June.
What are you looking forward to most about Polo In The Park this year?
The location, with Chestertons Polo in the Park being in the heart of London and within Hurlingham Park is definitely the factor that excites me the most about the polo festival. Being able to play in London and within Hurlingham Park, where technically the sport was developed years ago and seeing it now progress into hosting the largest polo event in the world, it's incredible. The atmosphere it brings is exciting for all involved and I'm looking forward to entertaining the crowds that join us in celebrating the sport.
What do you believe are the most important qualities or personality traits for each position on a polo team?
I think in terms of personality traits it's pretty simple. On a team you have your attack, your midfield and your defence. The defensive players tend to be the physically stronger players on the field that I suppose can be slightly more conservative. Then you have the midfield that are very skillful and always looking to link up and connect the play between the rest of their teammates. In terms of personality traits I suppose this makes the midfielders more generous. For the attacking players I would say they have to be very optimistic and ambitious but can almost be perceived as selfish in terms of ball play. However, the attacking play is always very exciting to watch.
Do you have any rituals or superstitions that you have before a big game?
Personally, no I am not no superstitious. Before a big game I like to arrive an hour and half before the game starts. Preparation is key for me. Ensuring the horses are prepared and ready for the game is crucial and a key focus for all teams. Preparing the horses for the matches takes months, I like to make sure the team I am playing with is well prepared and that themselves and their horses are in good order and ready.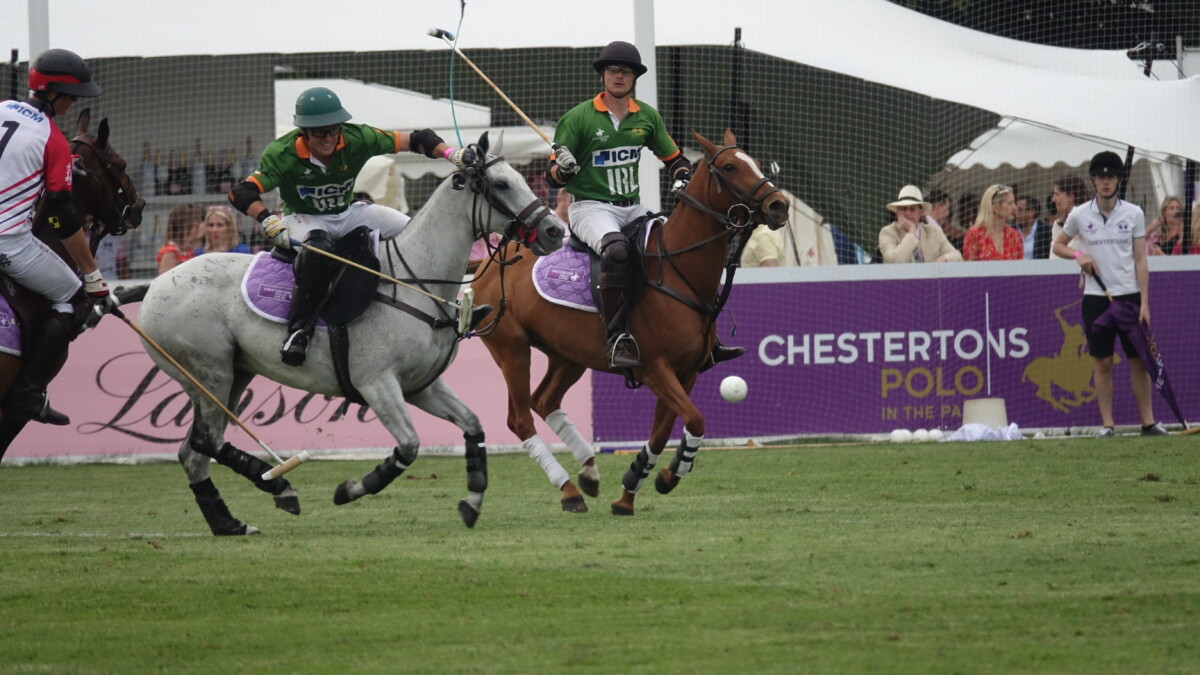 How do you balance individual performance with team success when playing polo?
It's a team game first and foremost. If you don't have a team that functions together then genuinely the team play won't work well and games won't be won. Every person within the team has a set job and contributes important different factors to game play. Whether that's defending, goal scoring or supporting the game flow. I don't think any team can win off one player, it must always be a joint effort.
Do you remember a particularly challenging game you've played. How did you overcome the difficulties?
Playing the Royal Windsor Finals in 2021 against some of the best young talents the sports ever produced. We were defending a lead and they were coming back very nearly beating us but we overcame it through sheer will and team work and belief, and belief in each other.
What are some of the most memorable venues where you've played polo, and what makes them stand out?
I have been very lucky with my line of work and how it has allowed me to travel to many places. Playing in Palermo, Buenos Aires and Lima, Peru are both very memorable locations and venues in which I have played.
What is the most rewarding aspect of playing polo for you?
Definitely the relationship with the horse, the opportunity to work with horses on a day to day basis and seeing them thrive and improve is the biggest reward for me. Following that, when you win a tournament surrounded by your friends, family and teammates it's a very special moment.
How has your training and preparation evolved over the years as you've gained more experience?
I personally think it's improved hugely, when I first started playing as a professional almost 20 years ago player fitness was not at the forefront of the game. Now this has changed and player fitness is at the forefront of teams agenda, players are training on a day to day basis ensuring they are at their peak fitness. Fitness combined with the focus on improving polo skills and preparing the horses and having a set routine has really helped my training and preparation evolve as this allows myself and the team to know how to get the results and the wins.
As a fifth generation polo player and polo pony trainer, would you like your children to follow in your footsteps? Have they shown an interest in the sport and/or your ponies?
There is zero pressure for either of my daughters to follow in my footsteps. Although it would be a lot of fun if they did wish to follow in my footsteps. They have both shown interest in horses from a young age but we will see how that goes.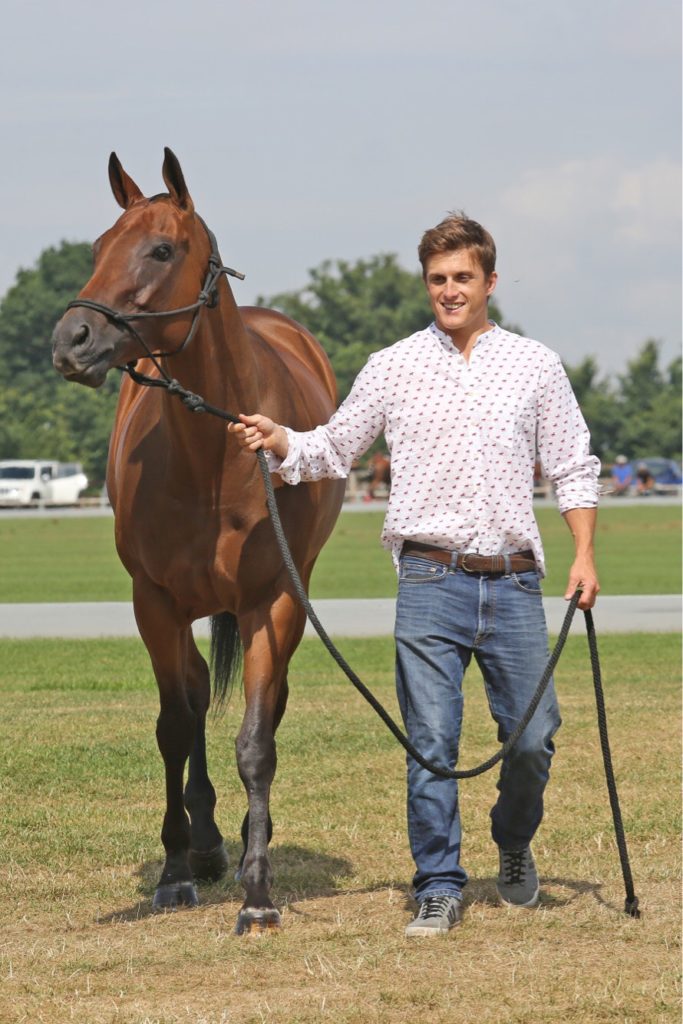 What advice would you give to someone who wants to get involved in the sport of polo, either as a player or a spectator?
My advice would be, don't hesitate. Don't hesitate to ever go to watch a polo game, or walk up to a polo player to chat to them or be a part of the polo commuinity. I always think you never know unless you try. With there being so many opportunities to be a part of a polo school and the ever growing polo communities I would always encourage people to get involved. The lifestyle polo playing brings is incredible, good weather, social aspects and being a part of the team and a big family and friendly environment are some of the highlights I would say.
How has technology and innovation impacted the sport of polo?
I would say the biggest factor that technology and innovation has had on the sport is how much it has been televised and how that has improved over the years. It's given people more access to the sport, to watch it, to learn it and also elevate the level of polo and the teams that currently exist. That's been the biggest thing in terms of the actual sport itself; there are a few technicalities which have changed over the years. Such as the helmets, this is a huge factor that's changed and definitely for the better. The helmets have become much safer for riders and are still continuing to improve.
Those would be the main two things but at the end of the day the sport is played on a grass field, with horses, and 8 people. I wouldn't say technology or engineering has improved those things, it's more just the sport has evolved and improved through human skill, fitness of the horses, and players being better prepared.
What are some of the biggest challenges facing the polo industry today, and how do you think they can be addressed?
I think the number one biggest challenge facing the polo industry today would be the access to the sport. The cost of living and upkeep of horses is becoming a huge issue in the industry. Playing at a low level the cost is more affordable, but as soon as you get to the higher levels the costs increase considerably. Keeping horses is expensive so as an industry we need to think of ways of how we manage that and how we can give more people access to this and being a part of the industry.
However, there are many opportunities to still be a part of the industry, whether that's through career opportunities, whether that's working on the admin side or looking after the horses, training horses, players personal fitness trainers – there are many different ways for people to be involved.
What sport do you think you would be passionate about if you hadn't chosen polo?
Well I was and still am passionate about rugby, I thought about becoming a professional player at one point, other than that it would be horse racing.
What charities are dear to your heart?
A particular charity that is close to my heart is the men's mental health charity, James' Place, and then any environmental charity I would always look to support and have a strong interest in being part of their movement.
Chestertons Polo in the Park is back and kicking off London's social calendar at Hurlingham Park, Fulham. The world's largest three-day polo festival will be returning from Friday 9th – Sunday 11th June. The three day international polo event will feature teams from across the globe, an impressive food market with an array of new food and drink partners, VIP hospitality and fun for all the family on Sunday.
To book tickets and find out more information please visit www.polointheparklondon.com