Here are some of Minipreneur's favourite books about the natural world this season.
Meet the Weather by Caryl Hart & Bethan Woollvin
With words by award-winning bestselling author Caryl Hart and bold, striking artwork by stellar illustrator Bethan Woollvin, this book is the perfect first introduction to weather and will be great for getting your little ones interested in the natural world. As the bold, bright follow-up to the acclaimed picture books Meet the Planets and Meet the Oceans, it is packed with gorgeous illustrations of everything from rainy rainforests to snowy mountains and stormy seas. Combining STEM learning with a gorgeous rhyming twist, it's perfect for all little meteorologists!
£7.99 published by Bloomsbury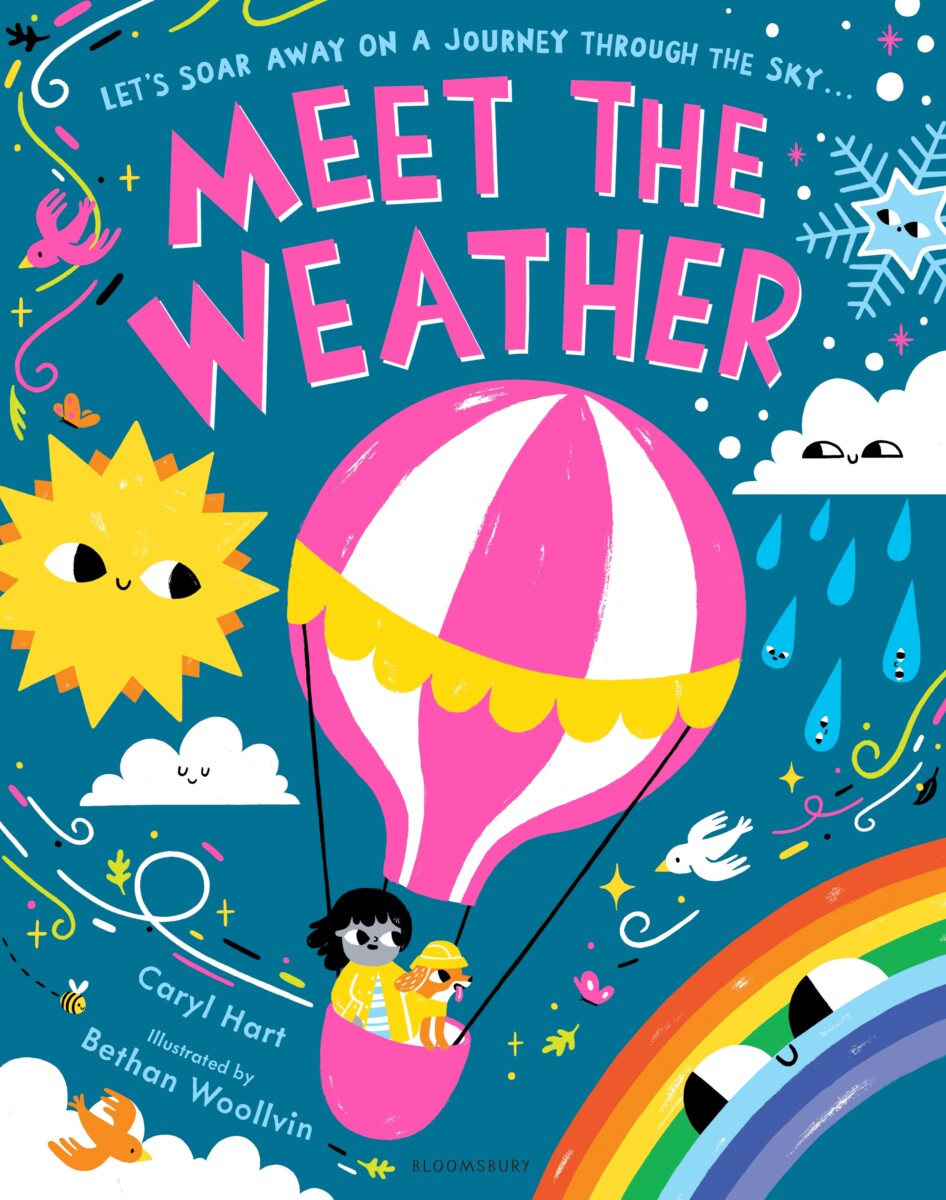 RSPB Nature Guide: Seashore by Catherine Brereton & Kate McLelland
Full of charming and life-like illustrations by Kate McLelland, RSPB Nature Guide: Seashore is the perfect contemporary spotter's guide for young wildlife watchers. Published in collaboration with the RSPB, the largest wildlife conservation charity in Europe, this is the fourth book in the RSPB Nature Guide series, following Birds, Wildlife and Minibeasts. The guide book is jam­packed with facts – children will learn that seaweed is used to
make ice cream, and that grey seals can eat 10kg of fish a day (that's about the weight of two bowling balls!). From bright-beaked puffins and sunbathing seals to slippery seaweed and limpets clinging to rocks, there are over 200 different animals, plants and other wildlife to discover in this spotter's guide.
£9.99 published by Bloomsbury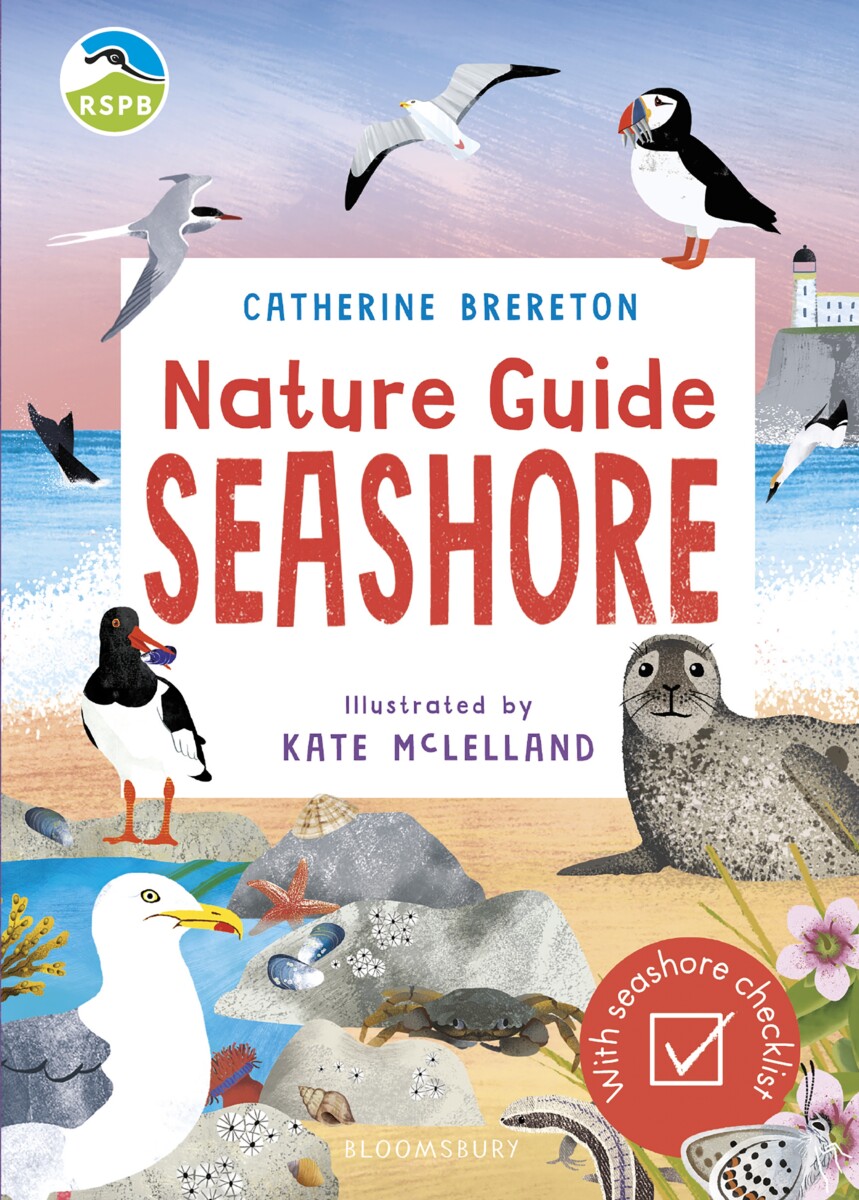 Does A Monkey Get Grumpy?: Animals have feelings, just like you! by Moira Butterfield & Adam Ming
This bright, fun, read-aloud non-fiction picture book by talented duo Moira Butterfield and Adam Ming is all about animals and their feelings, written in an engaging way to spark the imagination of curious young readers with a thirst for knowledge. With a different emotion per spread, this funny, moving and adorable picture book explores emotions such as sad, happy, grumpy and kind. Children will love making connections between their own feelings and their favourite animals – including elephants, dogs, rabbits, guinea pigs, monkeys, deer and much more. With rhythmic text, informative facts and adorable animal characters, this book will help children identify basic feelings, while introducing ideas of empathy and animal welfare.
£7.99 published by Bloomsbury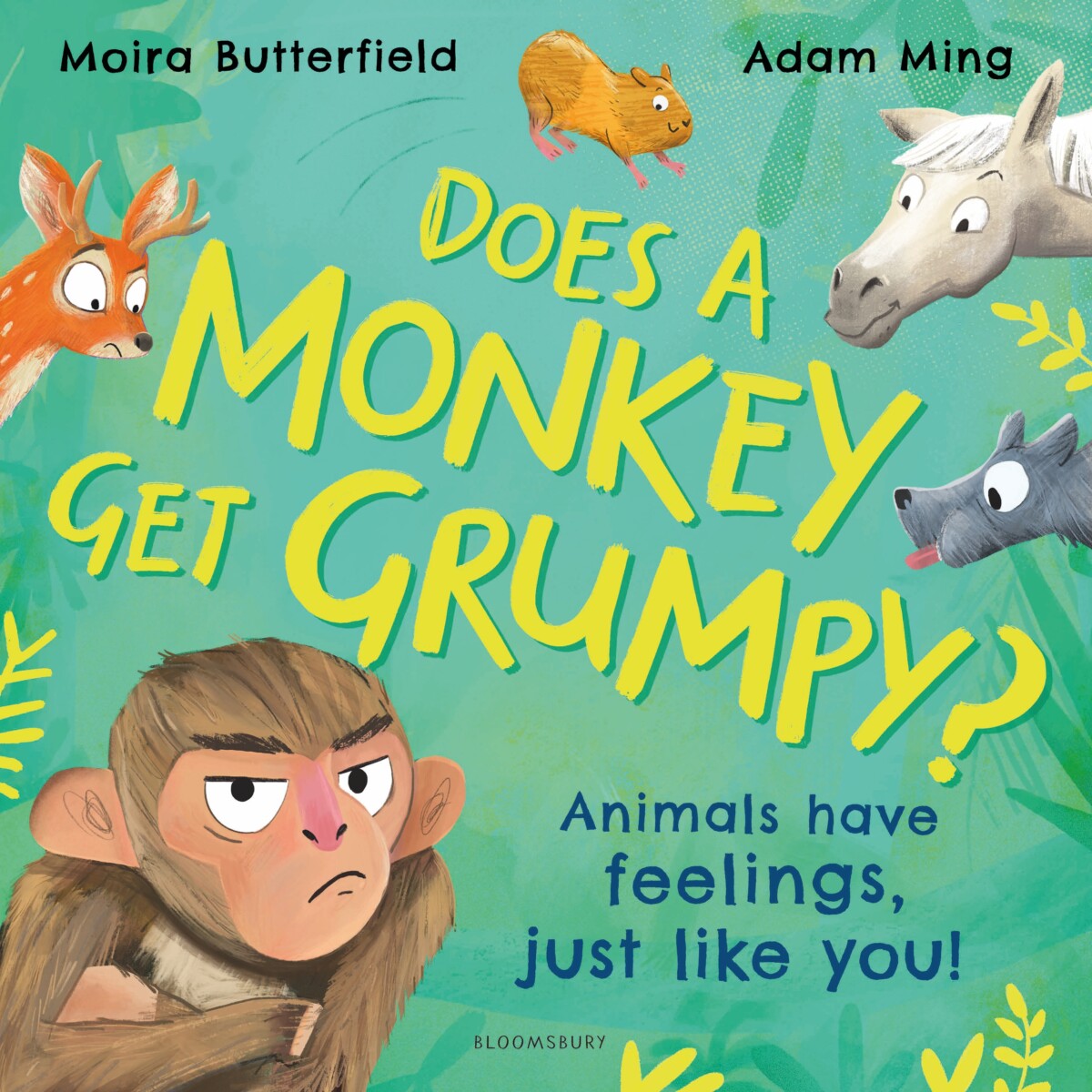 Pets and Their People: The Ultimate Guide to Caring For Animals – Whether You Have One or Not! by Jess French
This heart-warming guide to the many different types of pet will help kids choose the pet that would choose them. With author and vet Dr Jess French, delve deeper into the world of pets than you ever have before! Children will learn lots about the different animals that we might think of as pets, including their history, behaviour, and body language. Importantly, you will discover practical things to do with pets, such as how to treat them kindly, look after their everyday needs, and give them the best life possible. The best thing is, your child doesn't even need a pet to enjoy them!
This book provides inspiration for kids who can't own pets, showing them that we can care for animals in lots of other ways, too – from volunteering at animal shelters to leaving food for them out in the wild. From old favourites such as playful puppies and cuddly cats, to more unusual pets such as lizards and snakes, to bugs and hedgehogs in parks and gardens, there are many fascinating animals to meet.
£12.99 published by DK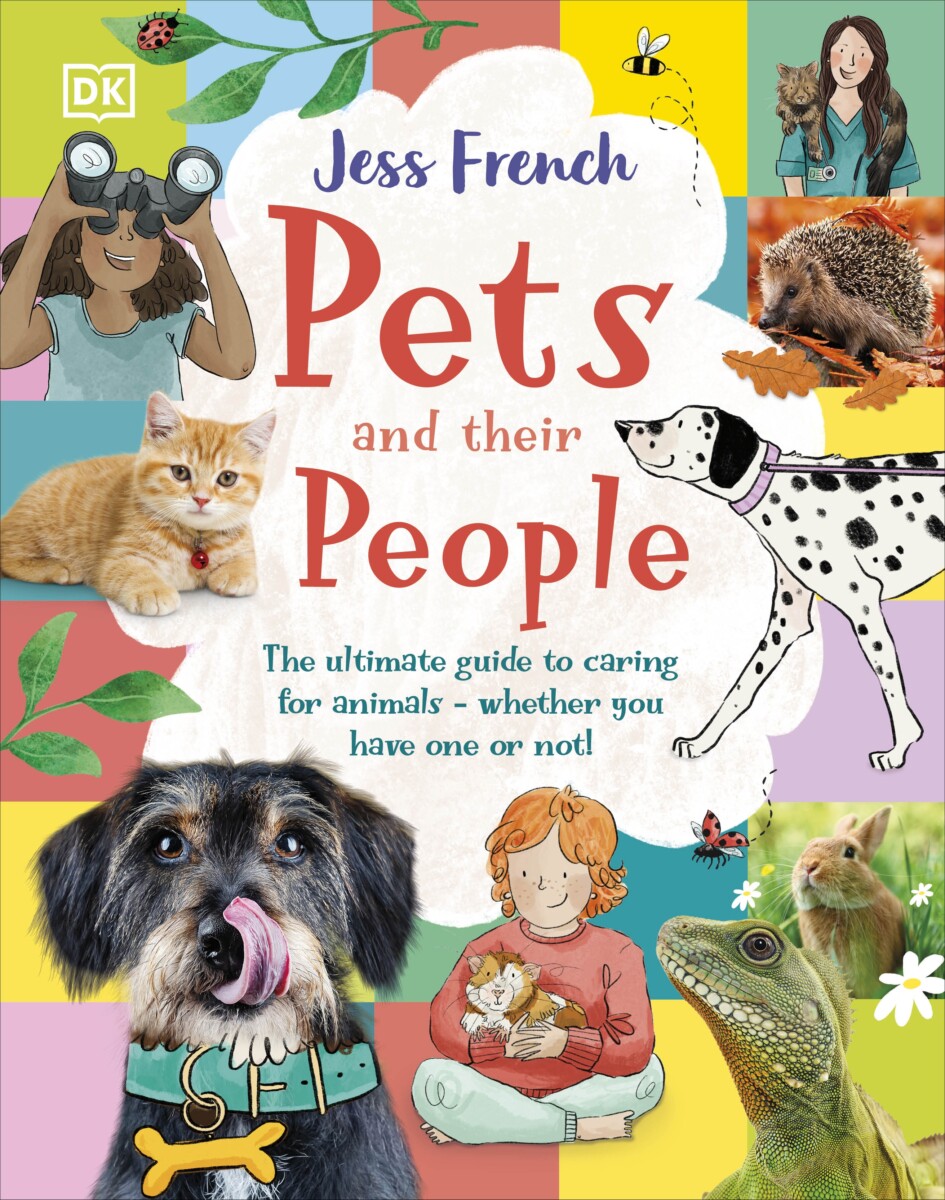 Frog's Bog by Marielle Bayliss & Mariela Malova
With timeless illustrations from Mariela Malova, this is a fantastically written rhyming story by the talented Marielle Bayliss about a Frog who is trying to find somewhere to relax but is struggling to succeed in his endeavours thanks to some inconsiderate animals sharing his world. This books is perfect for educating children about the different creatures that live in waterways and is great at explaining the difference between different bodies of water, including a glossary at the back describing what are rivers, streams, brooks and more. The book is the first in a new series of titles aimed at showing children the benefits of living in a caring, sharing world.
£7.99 published by Graffeg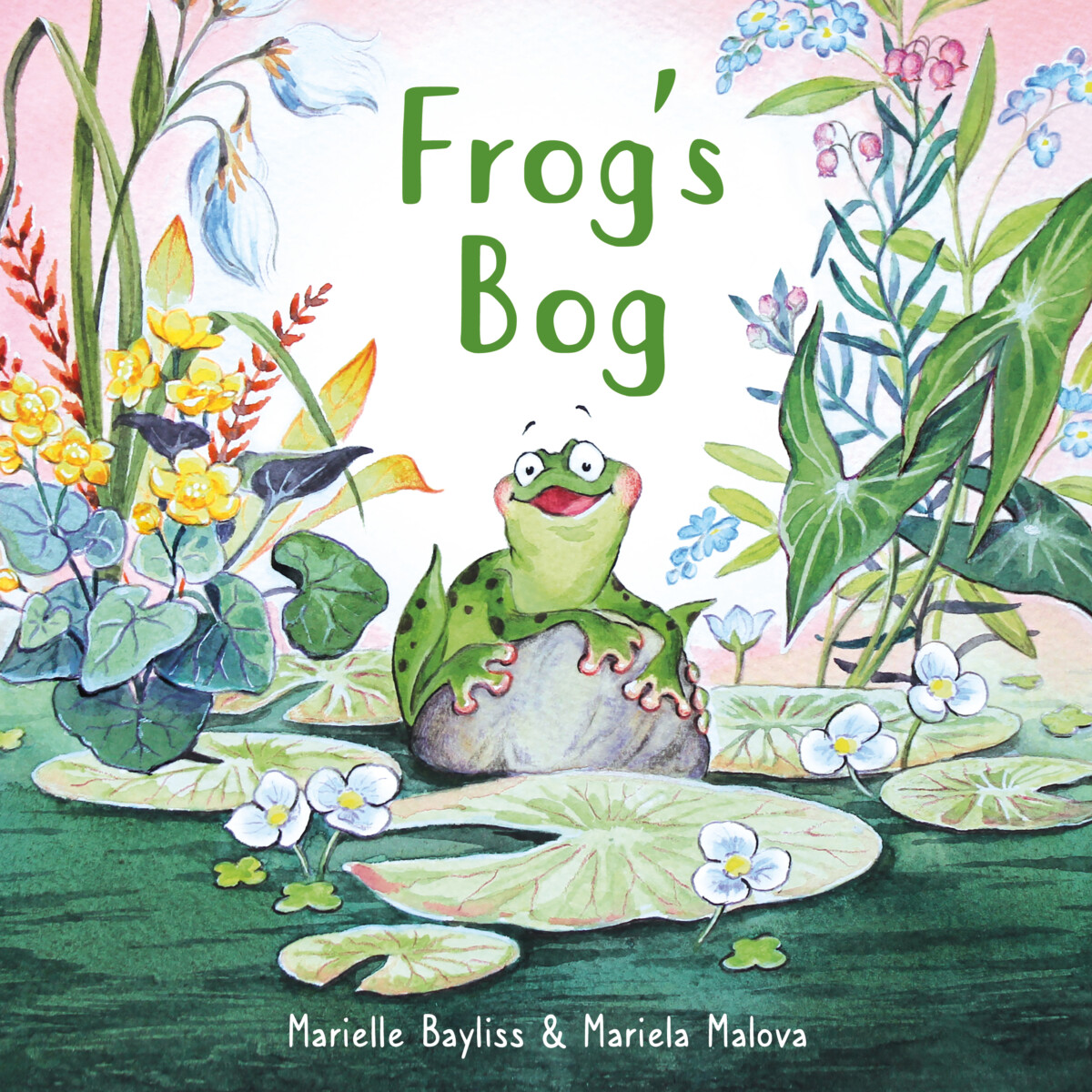 Wild Family by Ben Lerwill & Harriet Hobday
Families come in all shapes and sizes, from spiders who can carry hundreds of their babies, to elephants who babysit each other's calves. Perfect for every animal and wildlife fan, discover the incredible true stories of our wilder family members. Did you know that clownfish can have hundreds of babies? Or that some families like to be on the move, like monarch butterflies who will travel together for their entire lives! Meet families of all shapes and sizes, in these incredible true stories about wild families. Written by Ben Lerwill, these fascinating stories are fully illustrated with imaginative, colourful artwork by Harriet Hobday. The book is perfect for dipping into and to treasure all year round. It's filled with facts that curious young minds will never forget.
£14.99 published by Puffin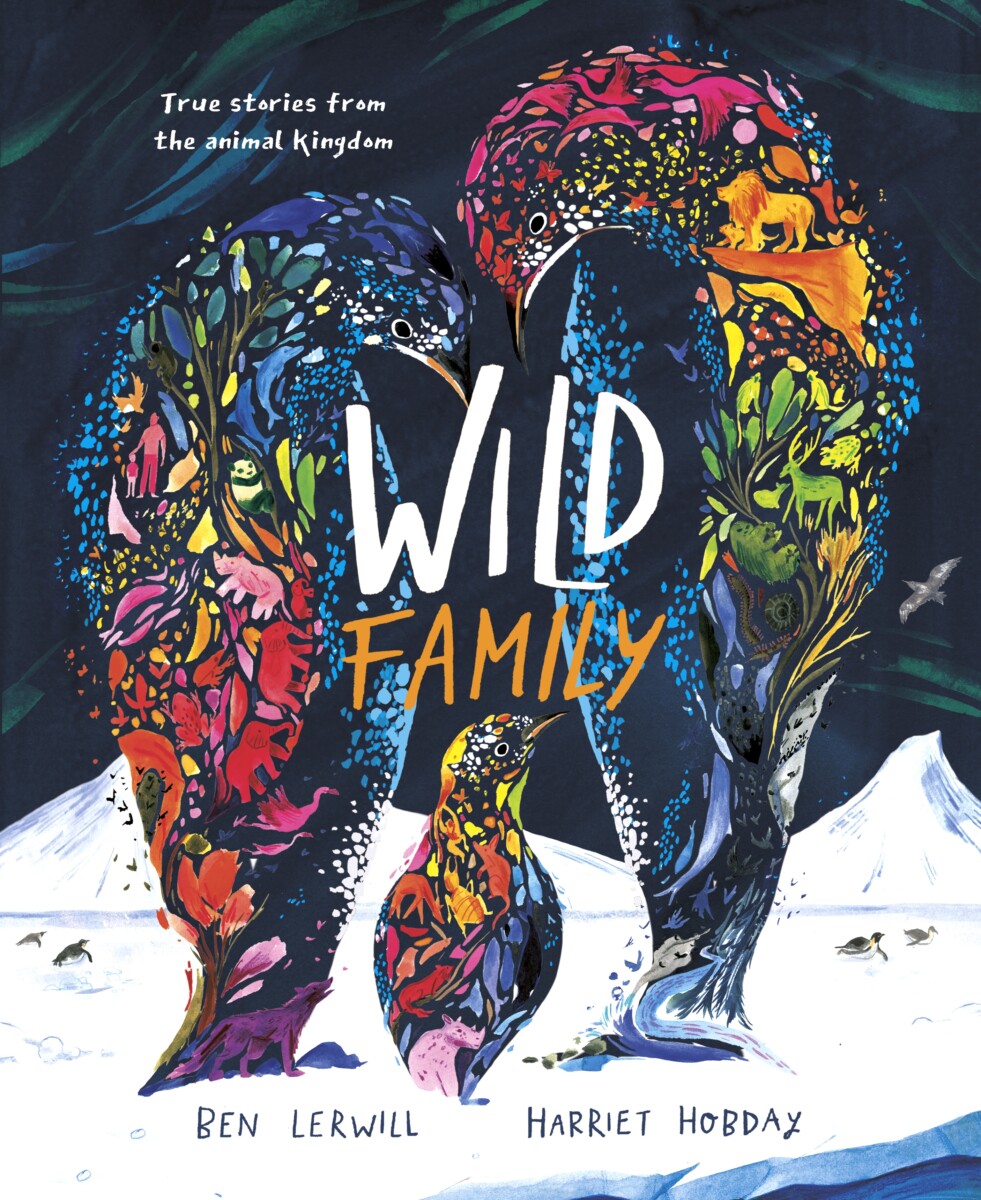 The Fossil Hunter by Kate Winter
Curious young readers between 7 to 11 years, will love unearthing the mysteries of ancient fossils and discover the life and legacy of fossil hunter Mary Anning in this beautifully illustrated, fact-filled book. Beautifully illustrated by brand-new talent Kate Winter, with stunning panoramic fold-out pages, this is a book to treasure and to read again and again, perfect for all fans of natural history and curious young explorers.
Mary Anning scoured the cliffs and seashores of Lyme Regis for strange rocks and shells. Monstrous marine reptiles and dinosaurs had once reigned the land and seas here millions of years ago, disappearing only to leave mysterious traces for humans to puzzle over. Mary's fossils paved the way for modern palaeontology and helped to piece together a picture of how the dinosaurs lived and evolved. Little did she know that 200 years later we would still be talking about her amazing discoveries and how she influenced our understanding of the history of the earth.
£14.99 published by Puffin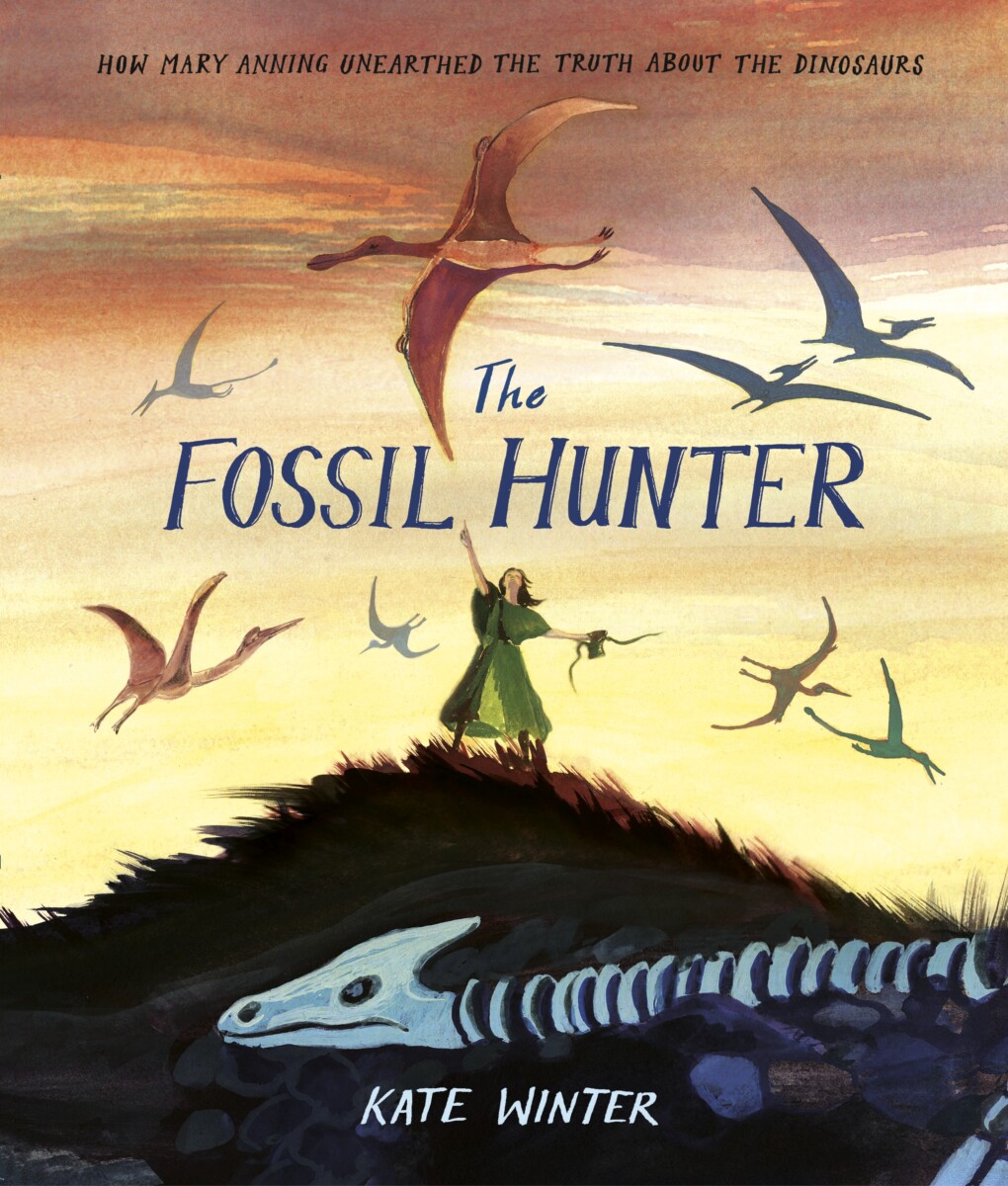 Usborne Book and Jigsaw: Wild Animals by Sam Smith & Nikki Dyson
With the inspired pairing of a colourful book and jigsaw set, children will love this package created for one of Minipreneur's favourite publishers by the talented pairing of Sam Smith and Nikki Dyson. Kids will have endless fun exploring jungles, deserts, oceans and more to discover all kinds of incredible creatures that share our planet. Packed with Dyson's appealing illustrations, the book is full of fascinating facts about all the wild animals inside.
£9.99 published by Usborne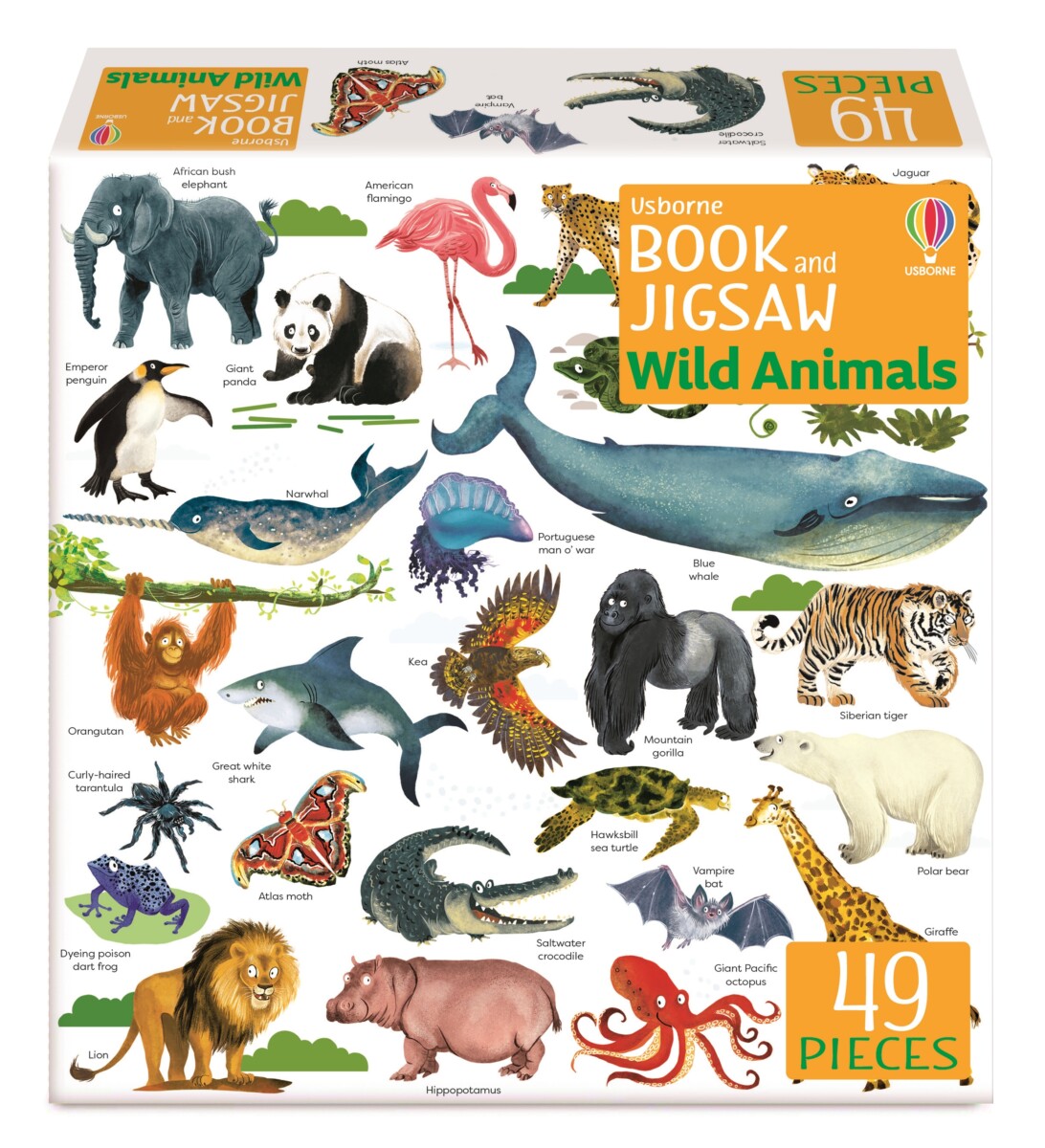 Ada and the Galaxies by Alan Lightman, Olga Pastuchiv & Susanna Chapman
In this dazzling picture book written by renowned physicist Alan Lightman collaborating with Olga Pastuchiv, photographs taken from the Hubble telescope are seamlessly layered with charming illustrations by the stellar illustrator Susanna Chapman to beautifully bring to life this enchanting story of a curious child and her caring grandfather, who share a love for our incredible night sky and the mysteries it holds. The book also includes ideas for young readers to launch their own investigations inspired by Ada's discoveries, making this book ideal for budding young scientists and stargazers.
£7.99 published by Walker Books