In September 2018, Michelin-starred chef Tom Kerridge opened his first restaurant in the capital, Kerridge's Bar & Grill, at Corinthia London.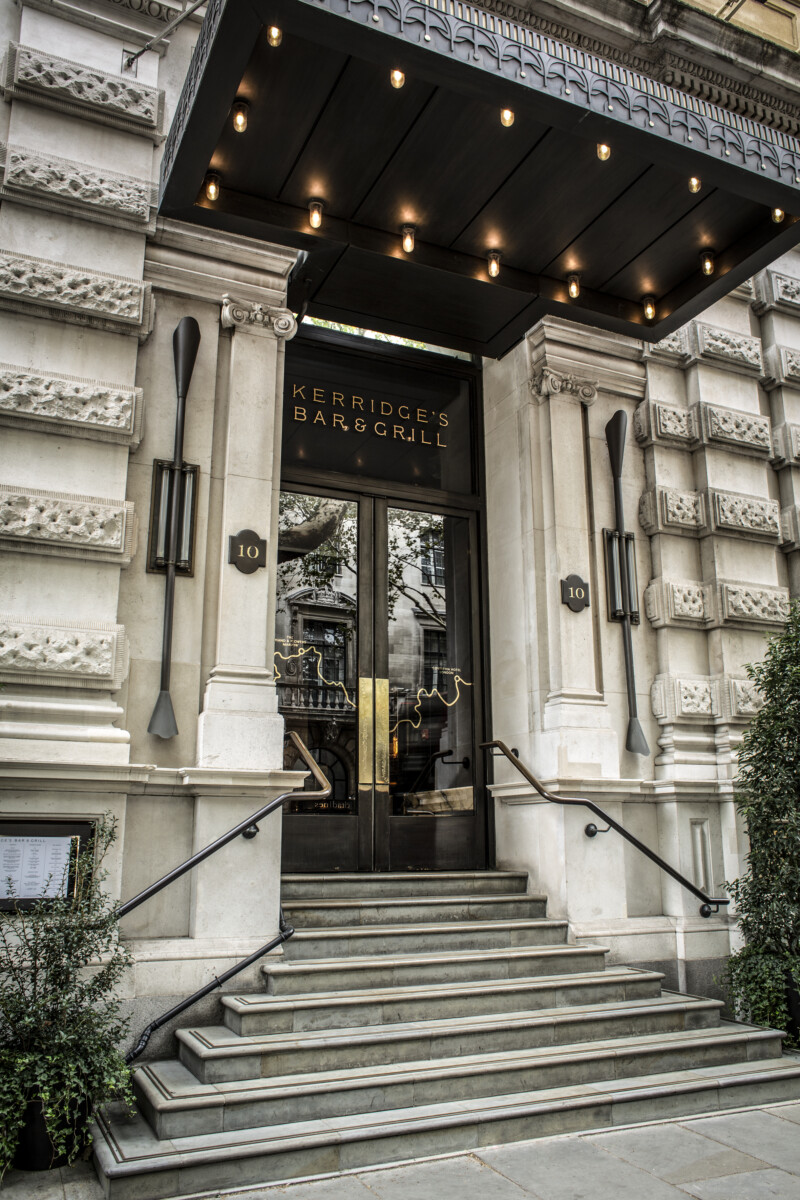 Kerridge's is a modern British restaurant that is a stone's throw from the Kit Kat Club at the Playhouse, The Trafalgar Theatre and the Charing Cross Theatre, as well as a short walk from The Duke of York Theatre, Adelphi and Noël Coward Theatre and a short walk over the river to the BFI.
Kerridge's Head Chef Nick Beardshaw has been working with Tom for over 10 years. Nick began his career at The Castle in Somerset, learning under Michelin star chef Richard Guest. From there, Nick joined Daniel Clifford's two Michelin star Midsummer House and in September 2010 joined Tom Kerridge as a Chef De Partie at The Hand & Flowers. After four months he progressed to Sous Chef and was an integral part of the team awarded two Michelin stars in the 2012 Michelin guide, becoming the only pub in the world to gain this accolade.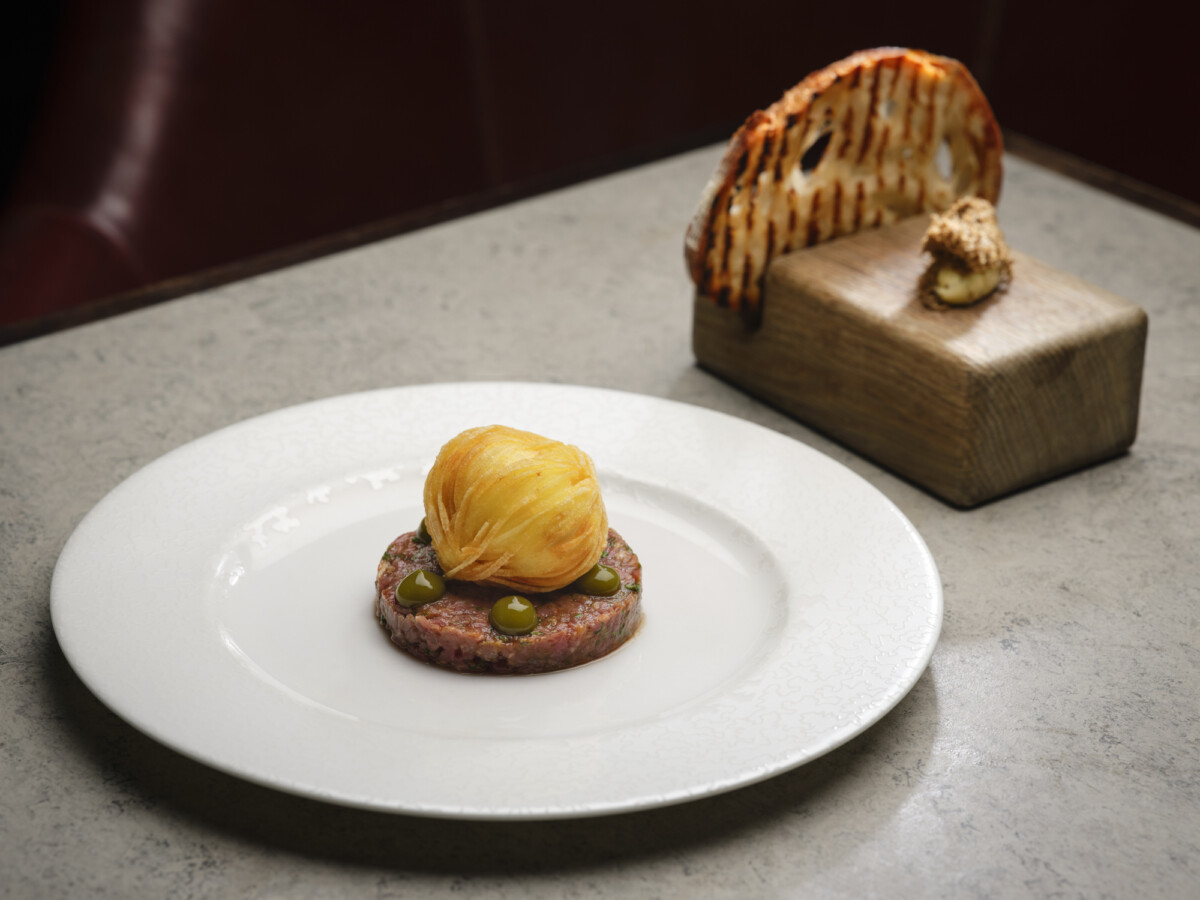 Having spent four years at The Hand and Flowers, Tom presented Nick with the opportunity to be Head Chef of a new restaurant, The Coach. In its first year of opening, The Coach was awarded three AA rosettes and a Michelin Bib Gourmand, shortly followed with a Michelin star in October 2017. Nick joins Tom at Kerridge's Bar & Grill as Head Chef.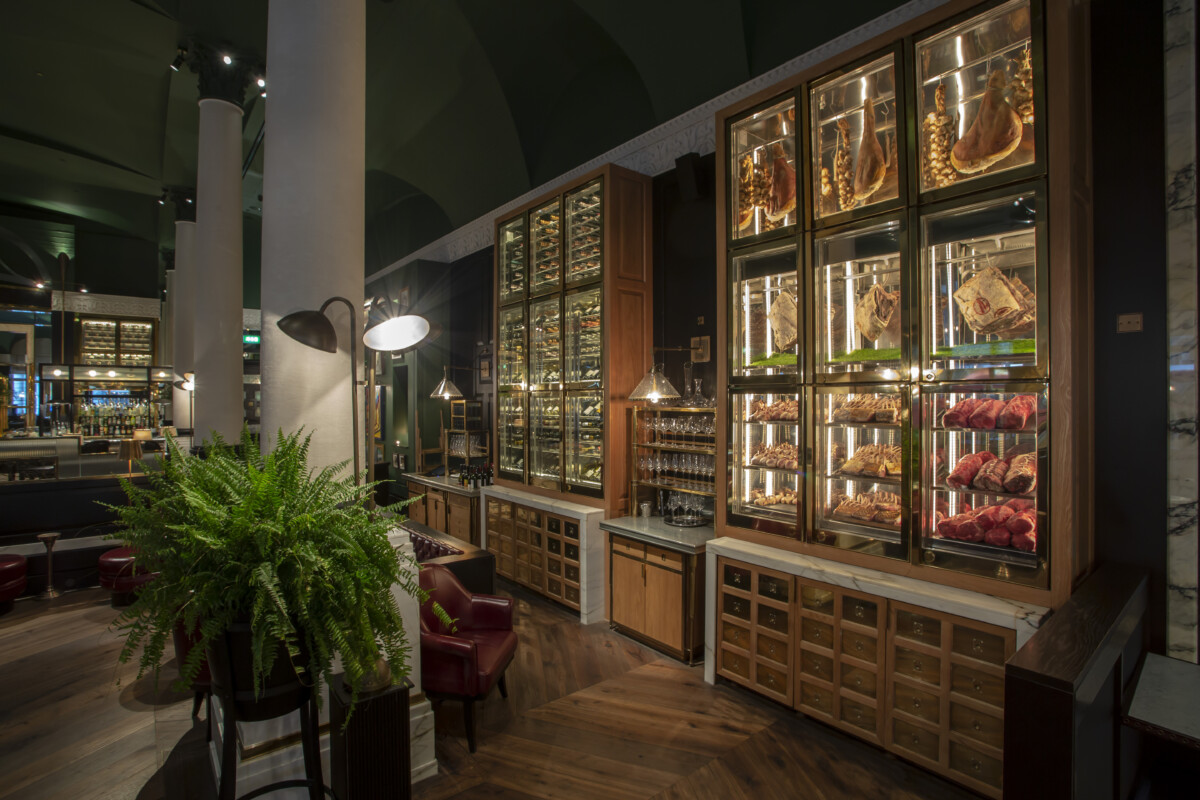 Overseen by sommelier Charles Beaini, Kerridge's Champagne trolley 'Georgie' features some of the finest fizz in town. Named after Tom's old boxer dog Georgie, her brass paw print takes pride of place on the trolley and was originally made in the wet concrete foundations of The Hand & Flowers kitchen, a foundation that has allowed the business to grow and extend the love for hospitality, food and enjoyment. Typically, six Champagnes or sparkling wines will make up the trolley, with two hailing from the UK, these will rotate each week depending on the seasons and the menus.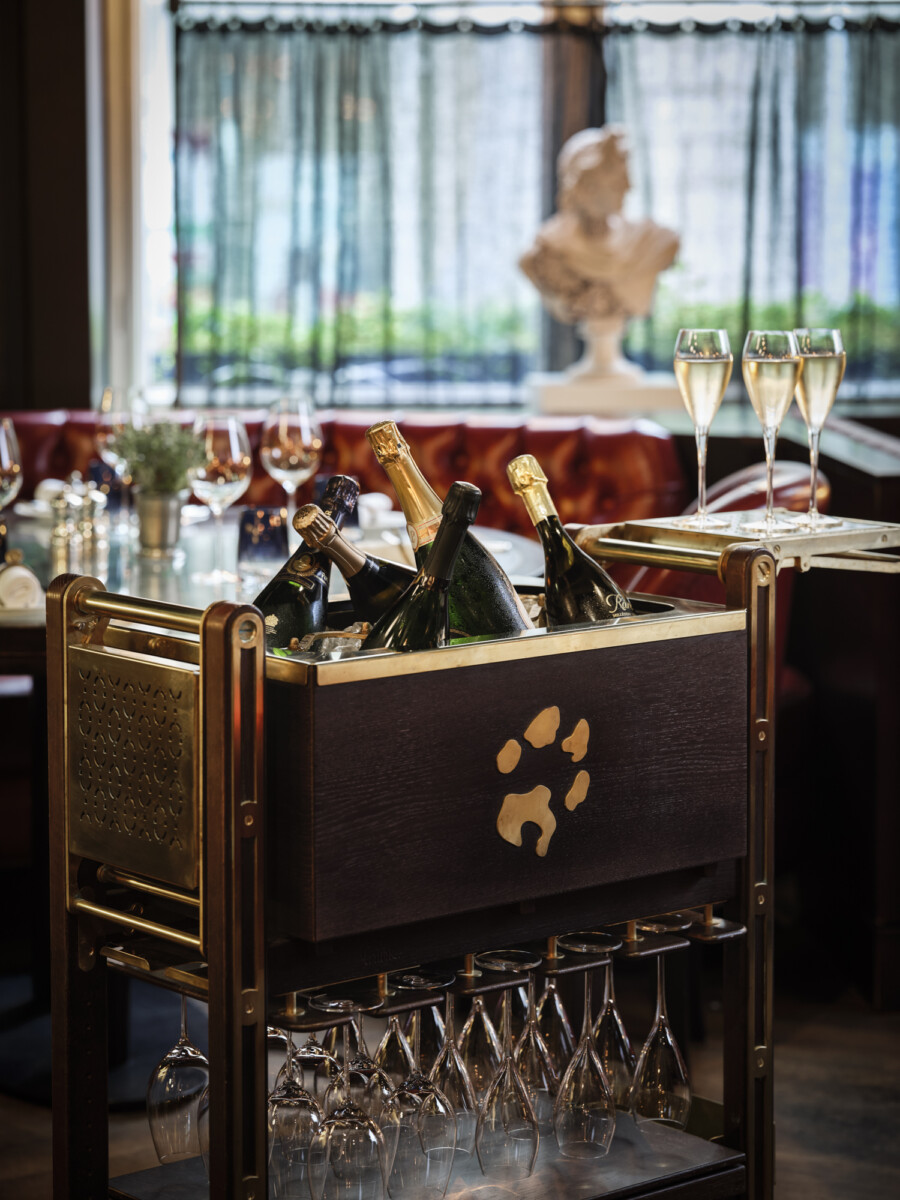 Here are some highlights from the menu at Kerridge's Bar & Grill.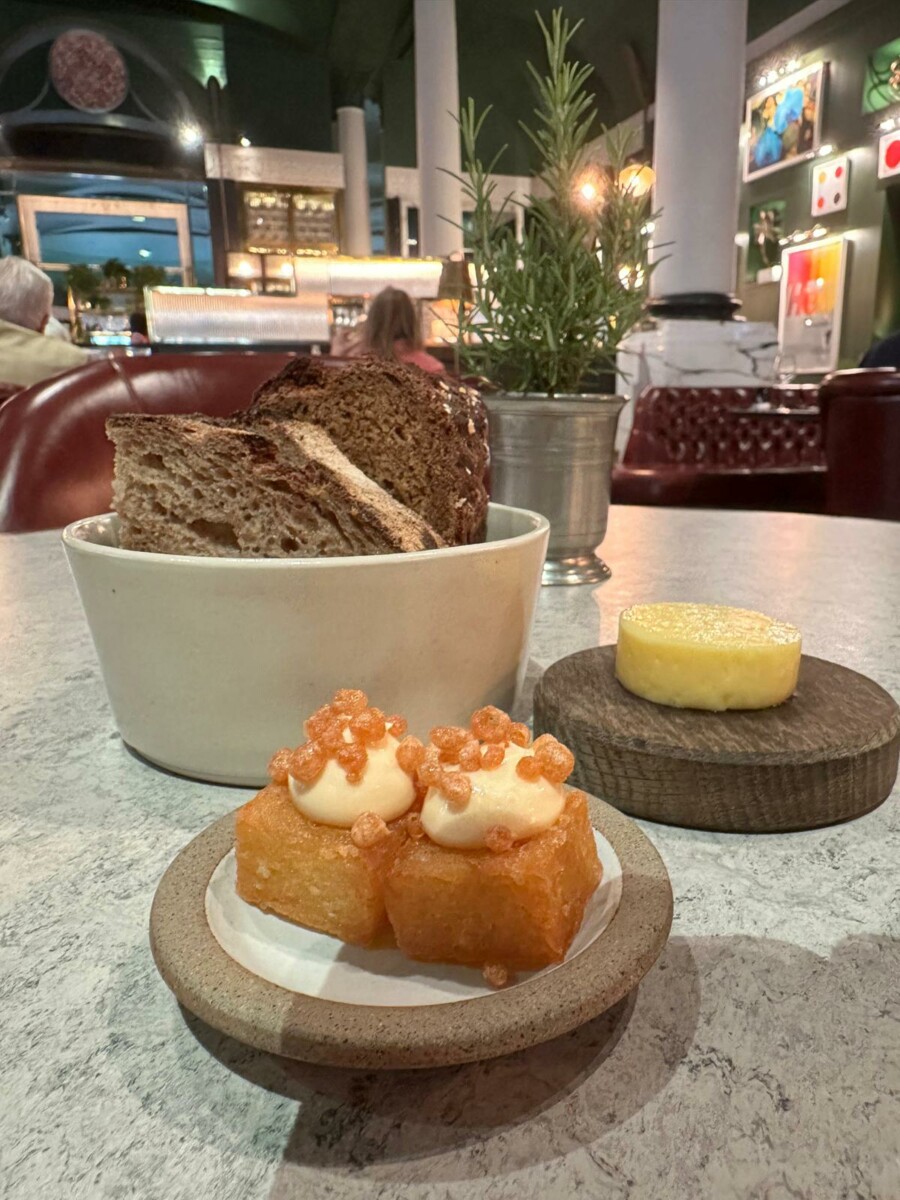 Marinated Datterini Tomatoes with La Latteria Stracciatella, Basil Pesto, and Cheese Biscuit: This delightful starter brings together the sweetness of marinated Datterini tomatoes, the creaminess of La Latteria Stracciatella cheese, and the herbaceous kick of basil pesto. The Cheese Biscuit adds a delightful crunch to each bite, elevating the overall texture of the dish. It's a refreshing and vibrant start to the dining experience at Kerridge's Bar & Grill.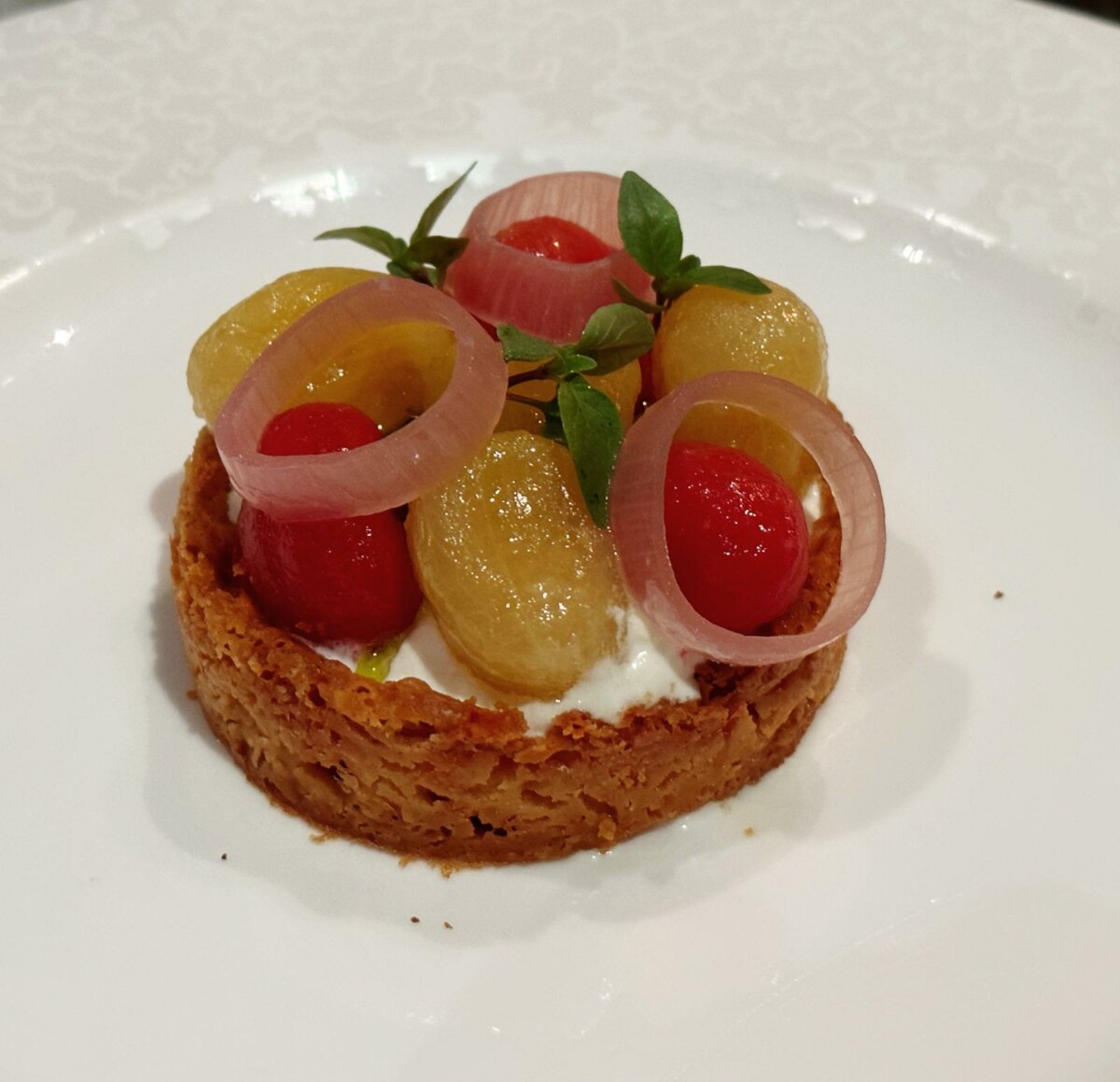 "A Moon Shaped Pool" – Great British Menu 2023: Prepare to be amazed by the artistic creativity of this dish, inspired by Radiohead's masterpiece.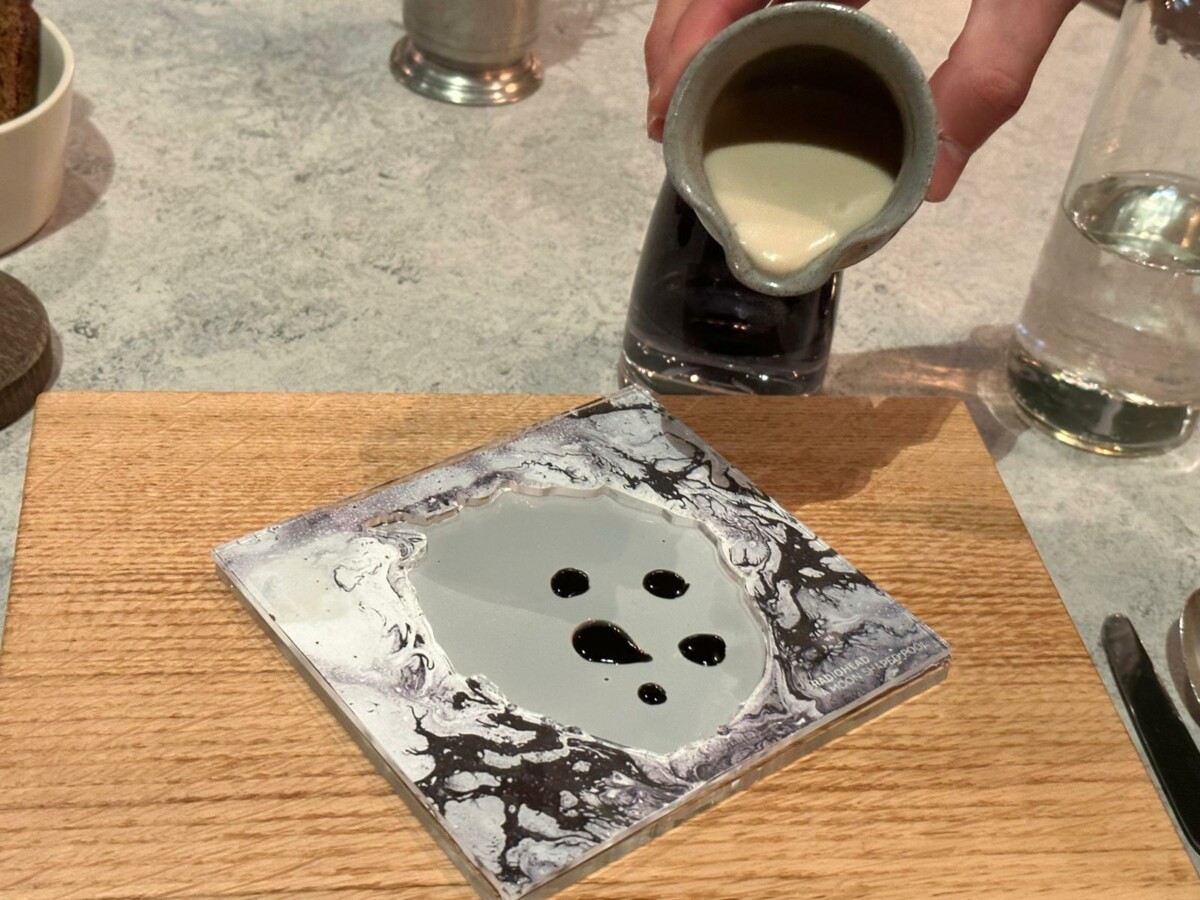 What sets this dish apart is the unique presentation – the scallop is unearthed by the waiter when you are ready, adding an element of anticipation to the dining experience.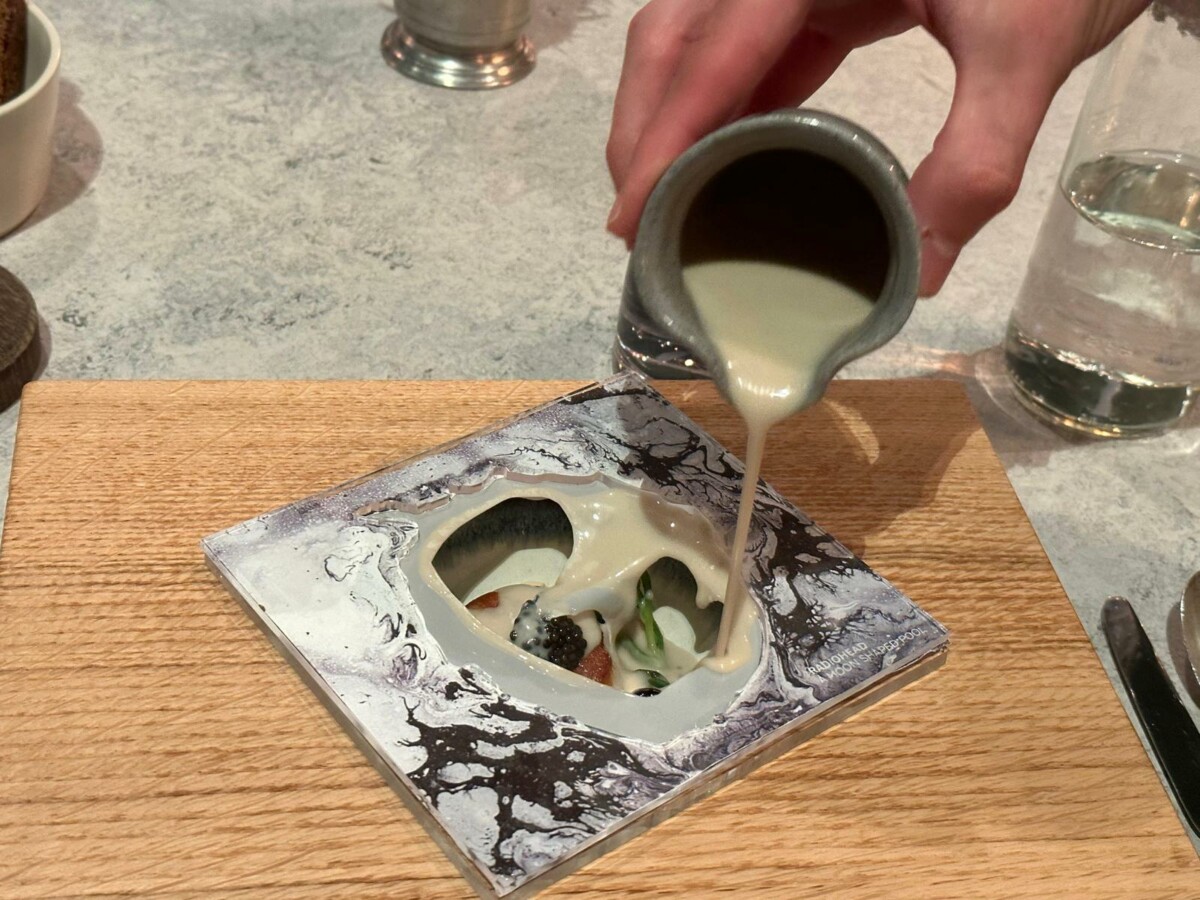 The Hand Dived Orkney Scallop is a true centrepiece, perfectly complemented by the Thai Green Velouté, which adds a harmonious blend of flavours. The Salty Fingers and Marinated Cucumber provide a delightful burst of freshness, while the Exmoor Caviar lends an opulent touch.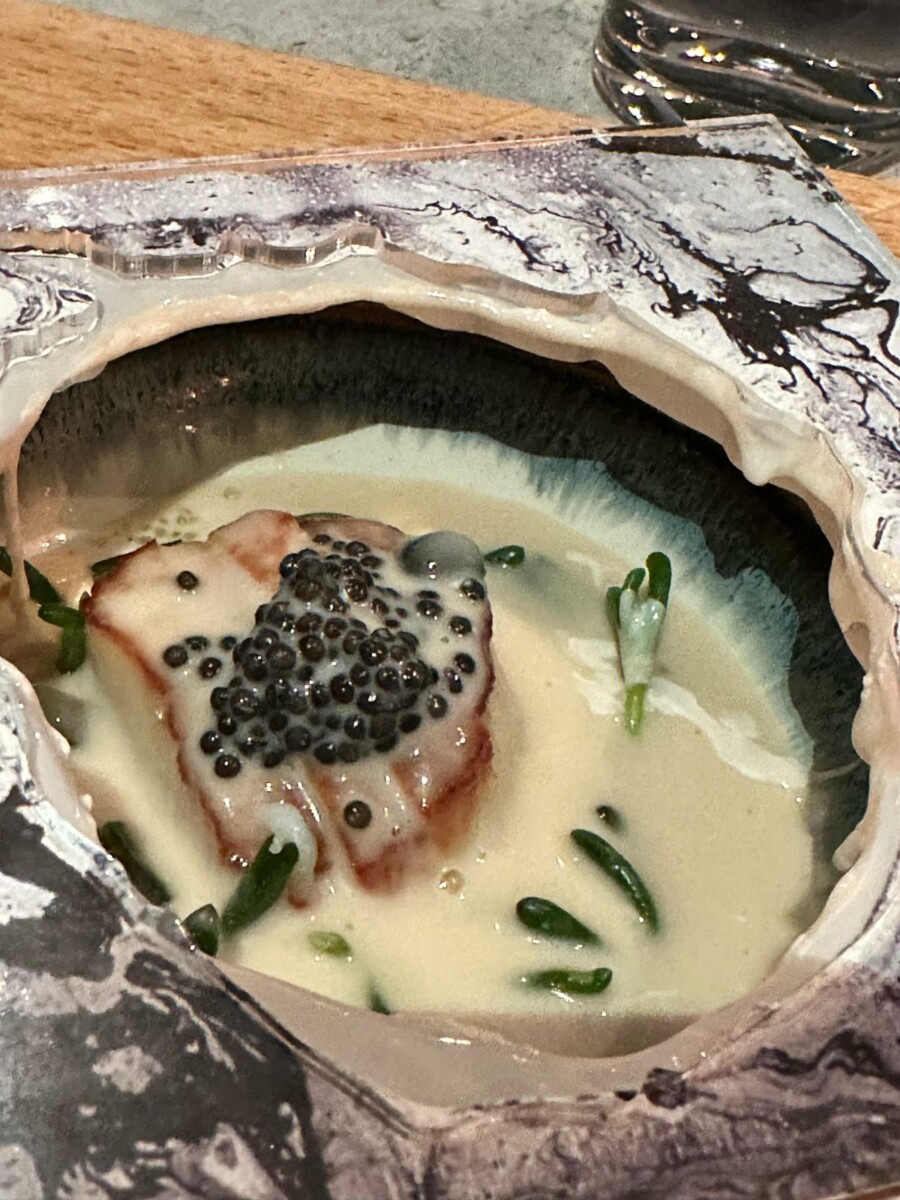 Sirloin Steak with Herb Butter and Triple Cooked Chips: Prepare to be blown away by the taste and tenderness of the Sirloin Steak at Kerridge's Bar & Grill. Grilled to perfection, and served sliced this prime cut of beef is a true celebration of flavour and juiciness. With a delectable herb butter served on the side, every bite is a heavenly experience, bursting with the aromatic infusion of flavour. Accompanied by Triple Cooked Chips – crispy on the outside, fluffy on the inside – this dish is a mouth-watering symphony of textures and tastes that every steak lover should enjoy as it will leave you craving more. Crafted to delight your taste buds and satisfy your culinary desires, if you want to stick to a more traditional dish both this and the Fish and Chips made with Lemon Sole are very good choices.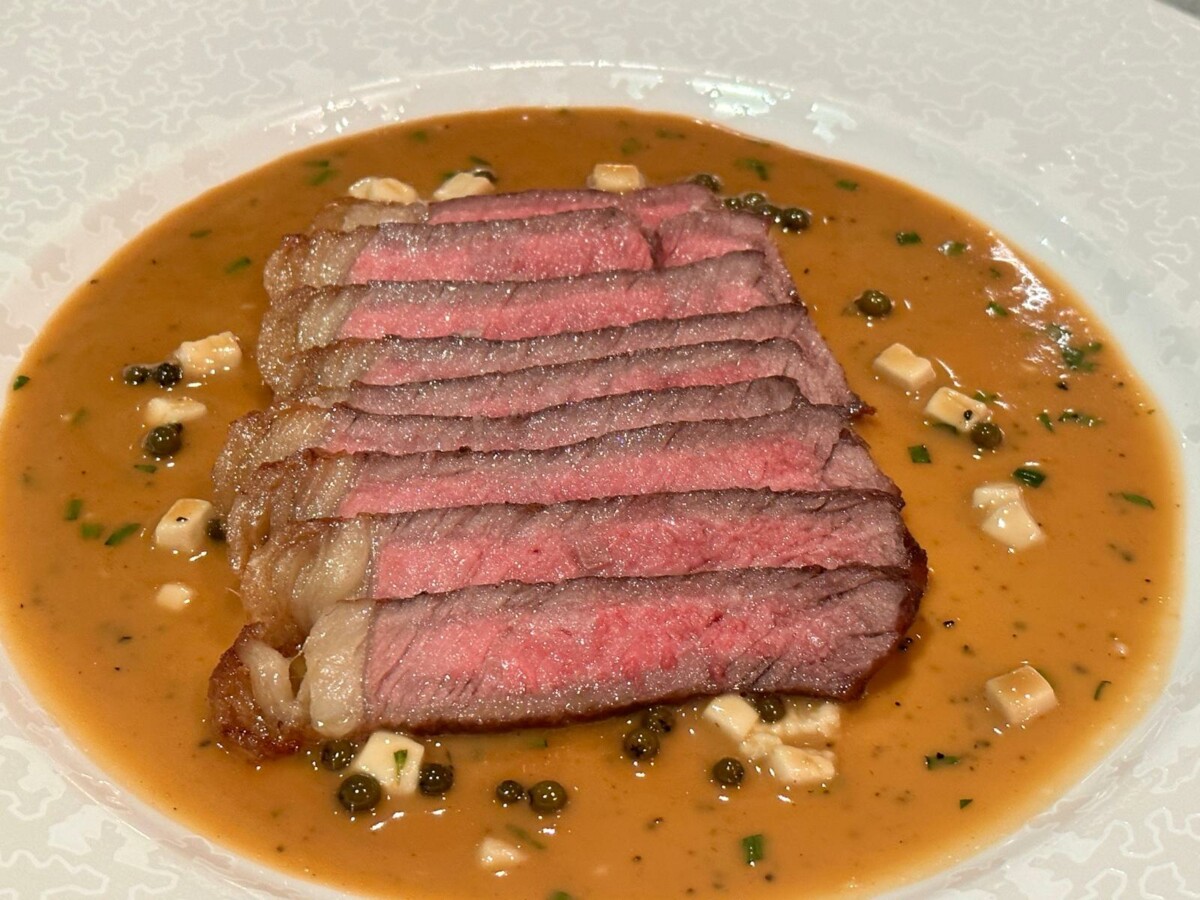 Pig's Cheek Pie: A true comfort food delight, the Pig's Cheek Pie boasts tender and flavourful meat encased in a crust lined with spinach then sausage meat and an outer coat of a flaky pastry crust. The Truffled Clotted Cream Mash takes this dish to new heights, adding a decadent and earthy dimension to the traditional flavours. The Devilled Sauce ties everything together with its tangy and zesty notes, making each bite a symphony of taste and texture.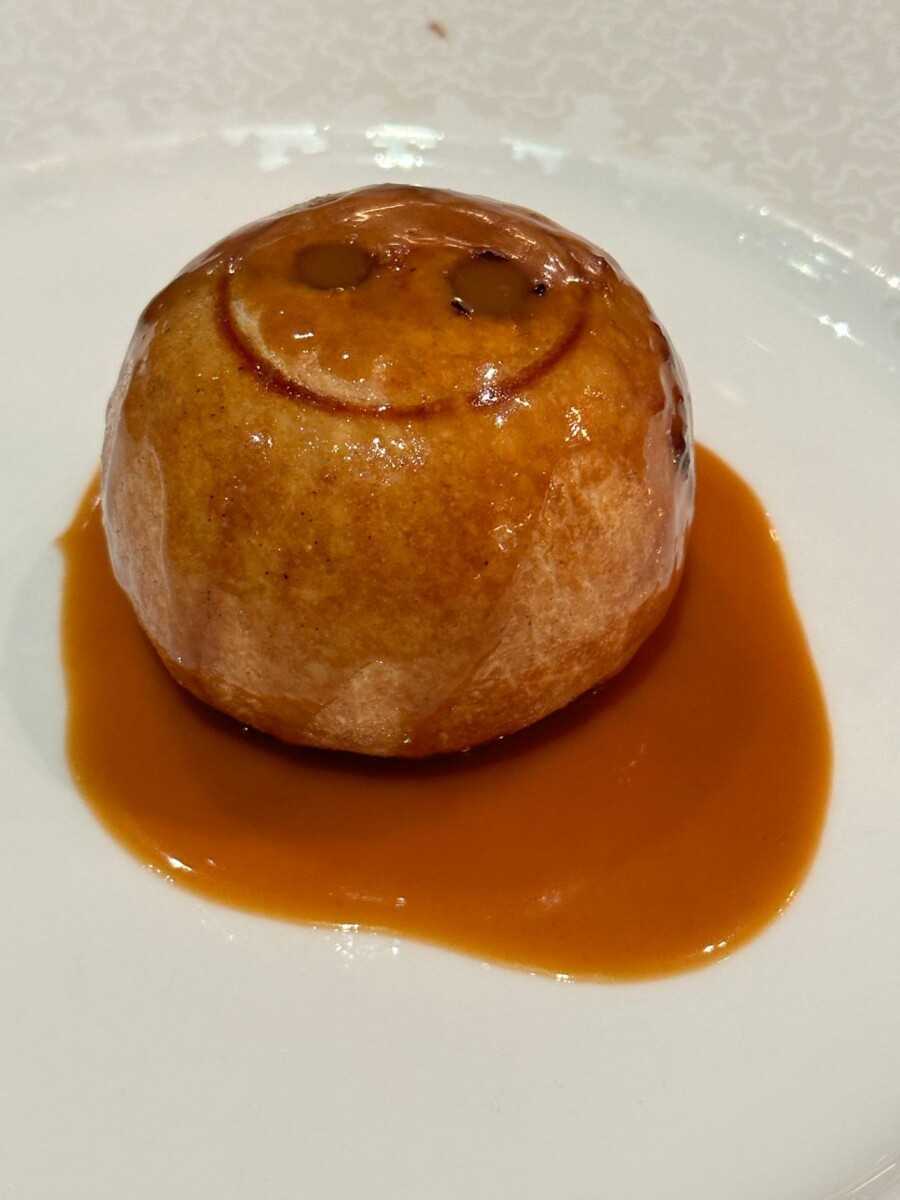 *Garlic Roasted Hispi Cabbage:* Even the side dish at Kerridge's Bar & Grill deserves applause. The Garlic Roasted Hispi Cabbage is a revelation of simplicity done right. The cabbage is roasted to perfection, maintaining its natural sweetness while obtaining a slightly charred and crispy exterior. The garlic infusion adds a wonderful depth of flavour, making it a delightful accompaniment to any main course.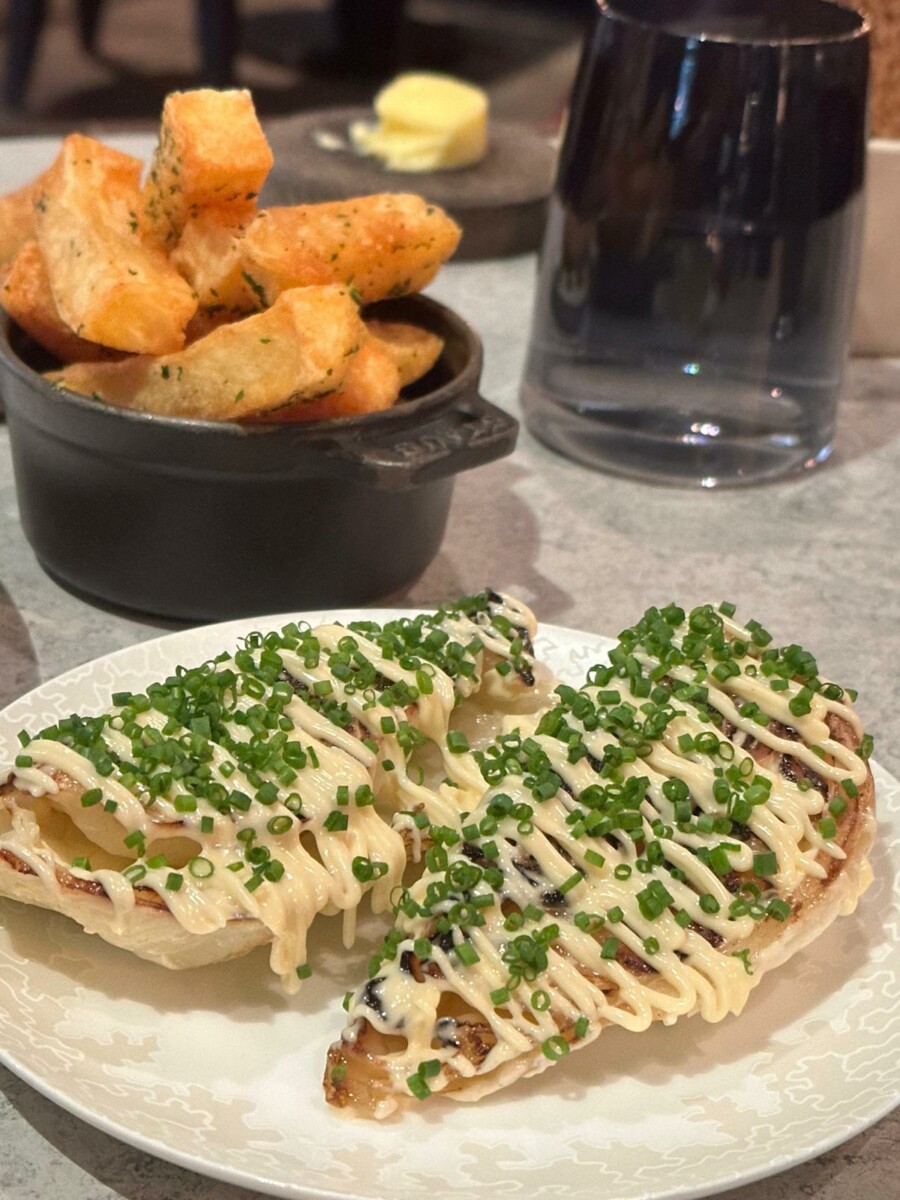 "Balloon Girl" – Great British Menu 2023: This dessert is a true work of art, inspired by the iconic Banksy painting that captivated the world. The Raspberry and Rose Cheesecake is a harmonious blend of delicate flavours, perfectly complemented by the rich and decadent Chocolate Raspberry Torte. The Blackcurrant 'Pate de Fruit' provides a burst of tangy sweetness, balancing the dessert beautifully. Each element is presented with precision and care, creating a visual masterpiece that is almost too beautiful to eat.
Banana Soufflé with Coconut Sorbet and Rum Chocolate Sauce: End your dining experience on a high note with the Banana Soufflé. The light and airy texture of the soufflé, paired with the refreshing Coconut Sorbet, offers a delightful contrast of flavours and temperatures. The Rum Chocolate Sauce adds a luxurious touch, enriching the dessert with its rich and indulgent taste. This dessert is a perfect finale to a truly memorable meal at Kerridge's Bar & Grill.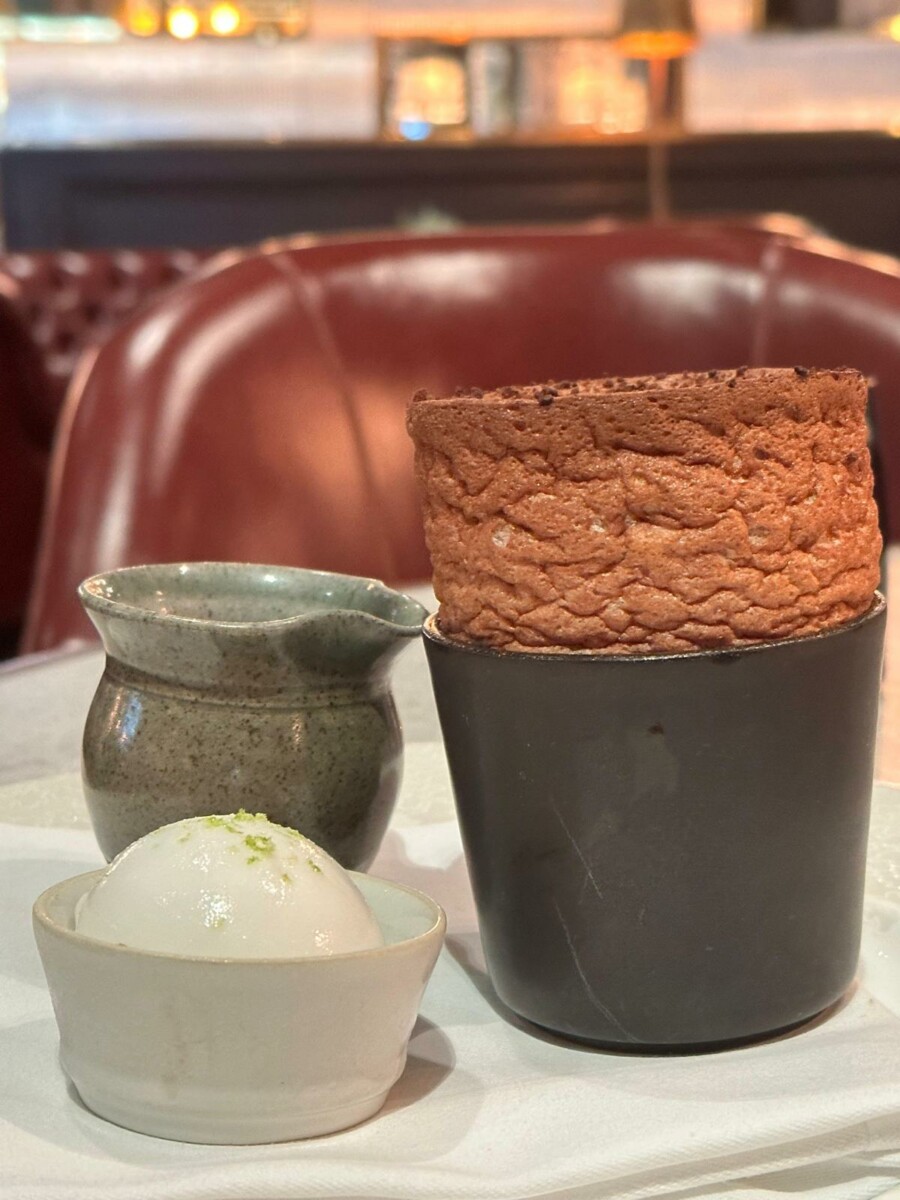 Kerridge's knowledgeable and friendly staff have a passion for gastronomy that shines through in every aspect of the dining experience. They are well-versed in the menu's intricacies and are eager to guide you through the culinary journey. With their warm smiles and attentive service, they ensure that every moment at the restaurant is a delightful and memorable one.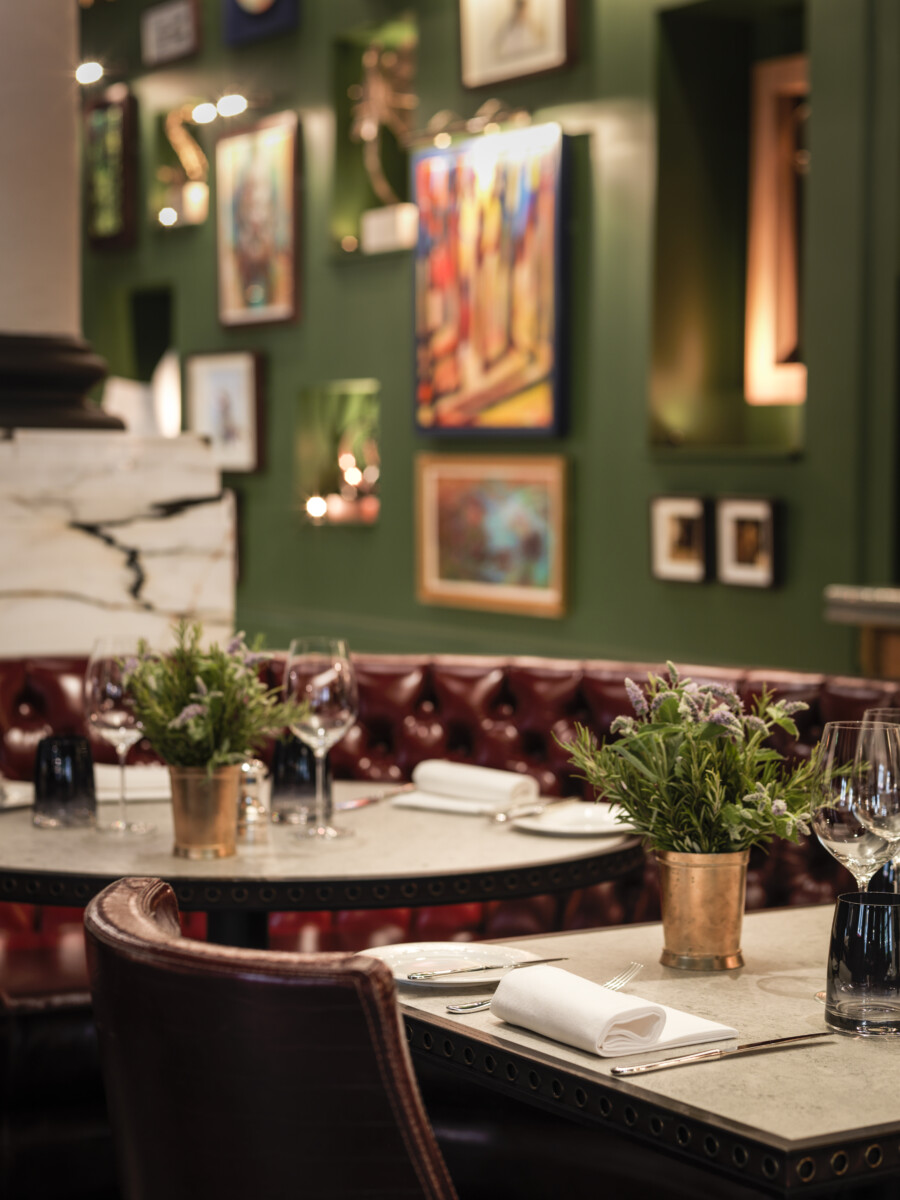 Go and experience the culinary wonders of Kerridge's Bar & Grill, where artistic creativity meets outstanding flavours and textures. From the inspired "A Moon Shaped Pool" dish to the visually stunning "Balloon Girl" dessert, each dish is a testament to the chef's passion for creating unforgettable dining experiences. With the knowledgeable and friendly staff at your service, prepare yourself for a culinary adventure that will leave you craving for more. Book your table now and savour the excellence of Kerridge's Bar & Grill.
Kerridge's Bar & Grill
Corinthia London, No.10 Northumberland Avenue, London WC2N 5AE
0207 321 3244
www.kerridgesbarandgrill.co.uk