Nestled in the heart of the picturesque Cotswolds village of Church Enstone, The Crown Inn is an enchanting gem that goes far beyond being just a pub with rooms; it is a place that instantly feels like an extended family.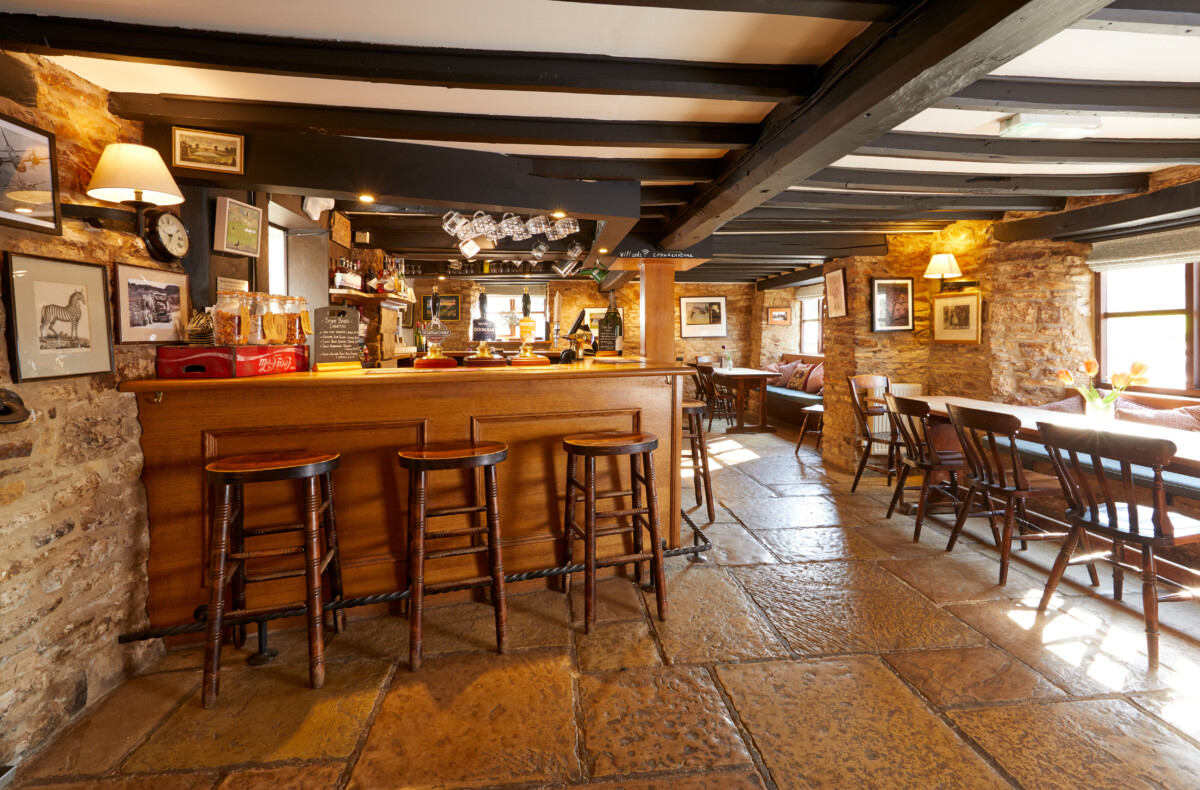 My visit, particularly on the splendid fireworks night, was a truly magical experience. As a non-local visitor, I was initially unsure about where to go and what to explore in this charming village, but The Crown's exceptional staff made me feel right at home.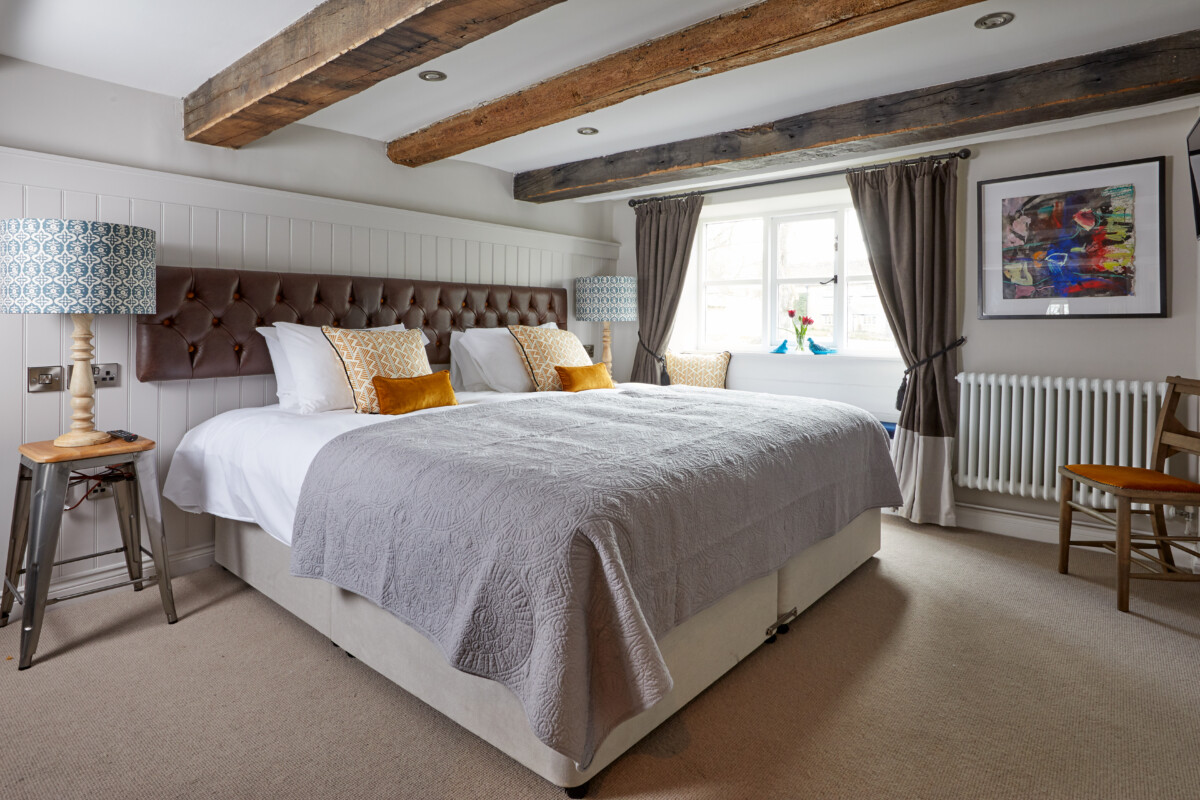 What truly sets The Crown apart is the overwhelming sense of togetherness that permeates the entire establishment. The staff here are not your ordinary hosts; they are passionate, knowledgeable, and incredibly warm.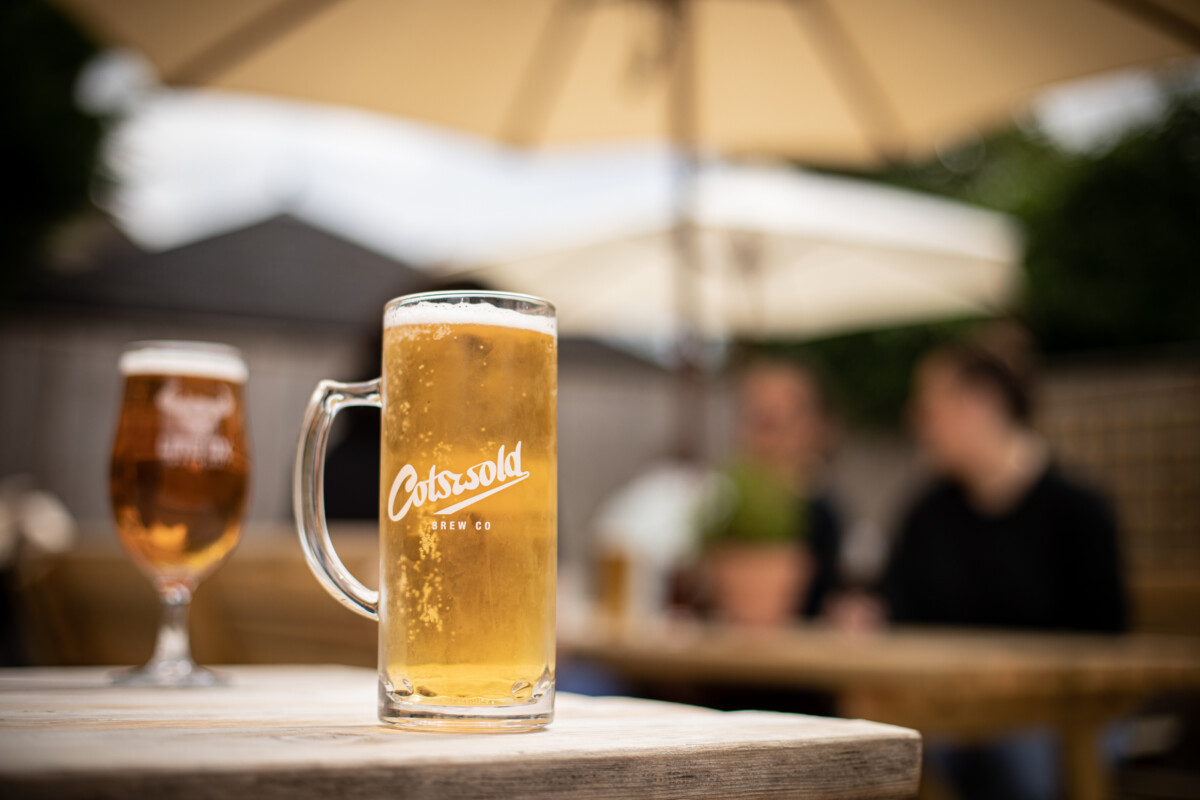 Not only did they offer their personal recommendations, but they also went the extra mile by consulting with the local residents and regulars for their invaluable insider tips. It was a revelation to see their commitment to ensuring that every guest had an unforgettable experience.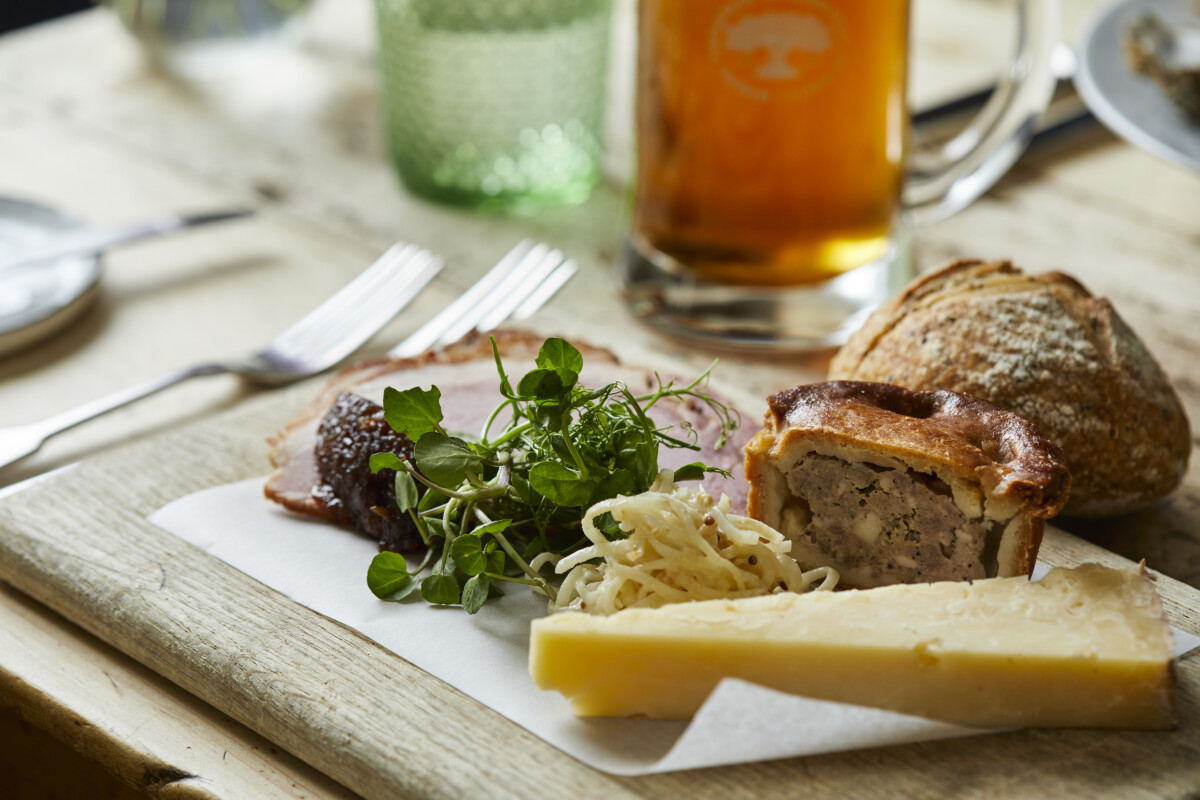 In fact, one of the staff members shared her deep affection for the place, revealing how she willingly comes in on her days off just to immerse herself in the genuinely welcoming atmosphere that The Crown exudes.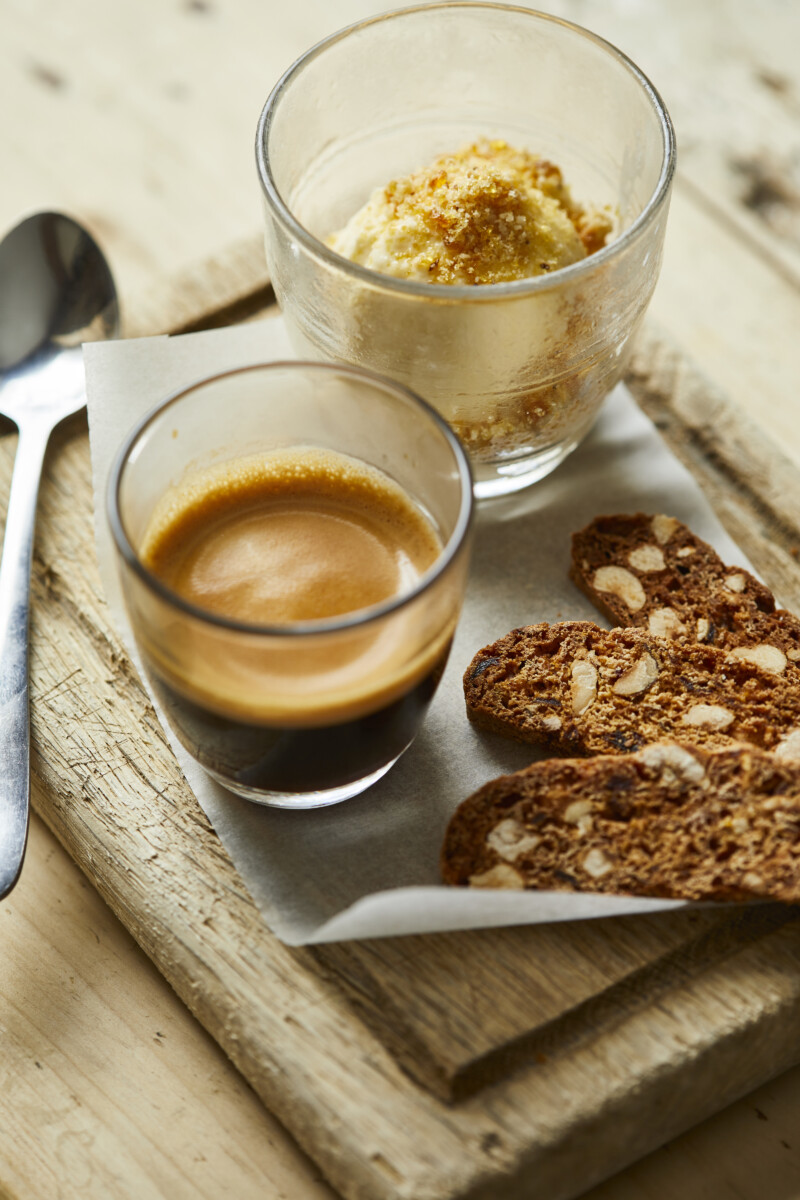 The pub's interior is a reflection of the Cotswolds' rustic charm, with its soothing palette of inky blues, soft greens, and elegant greys.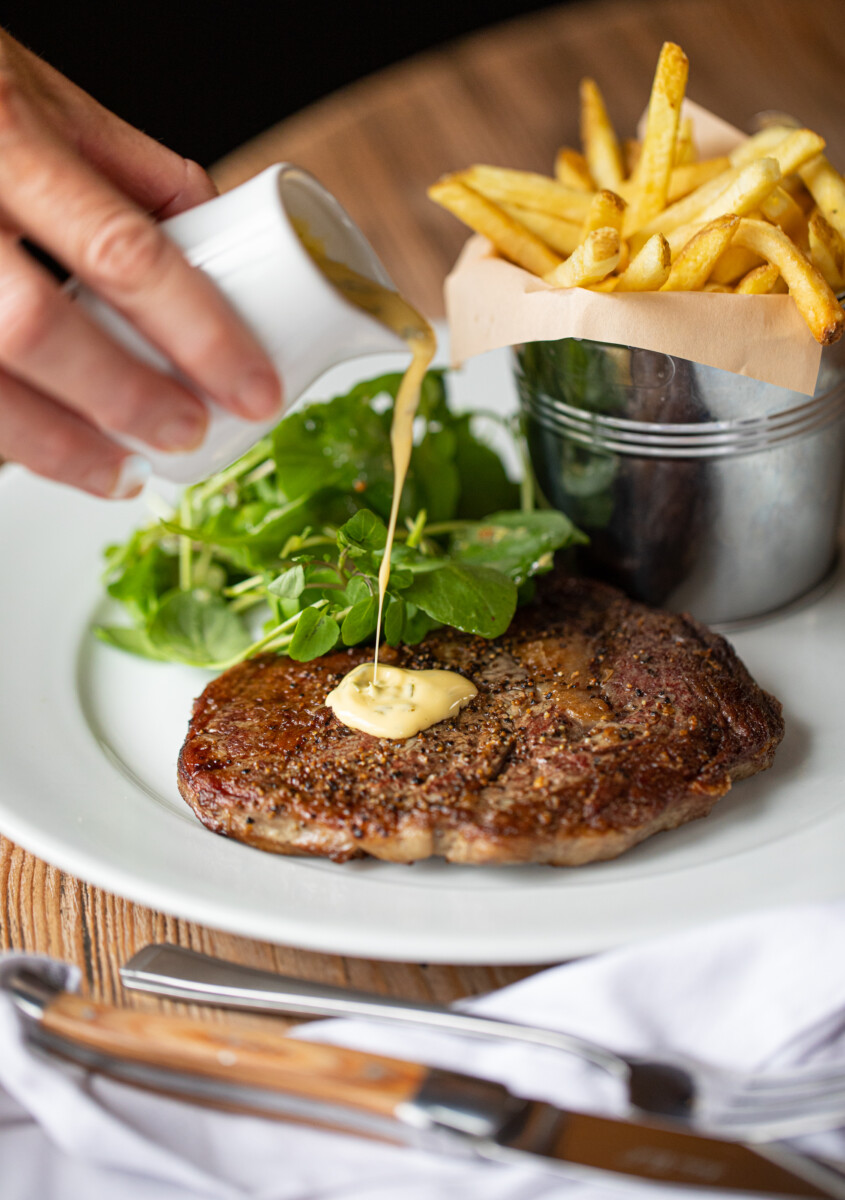 Exposed oak beams, Cotswold stone walls, reclaimed timber floors adorned with Turkish kilims, and carefully sourced vintage and antique furnishings create an atmosphere that feels like a cosy countryside retreat. The inclusion of original contemporary artworks, old photographs, and prints on the walls adds a personal touch, inviting you to appreciate the heritage of the place.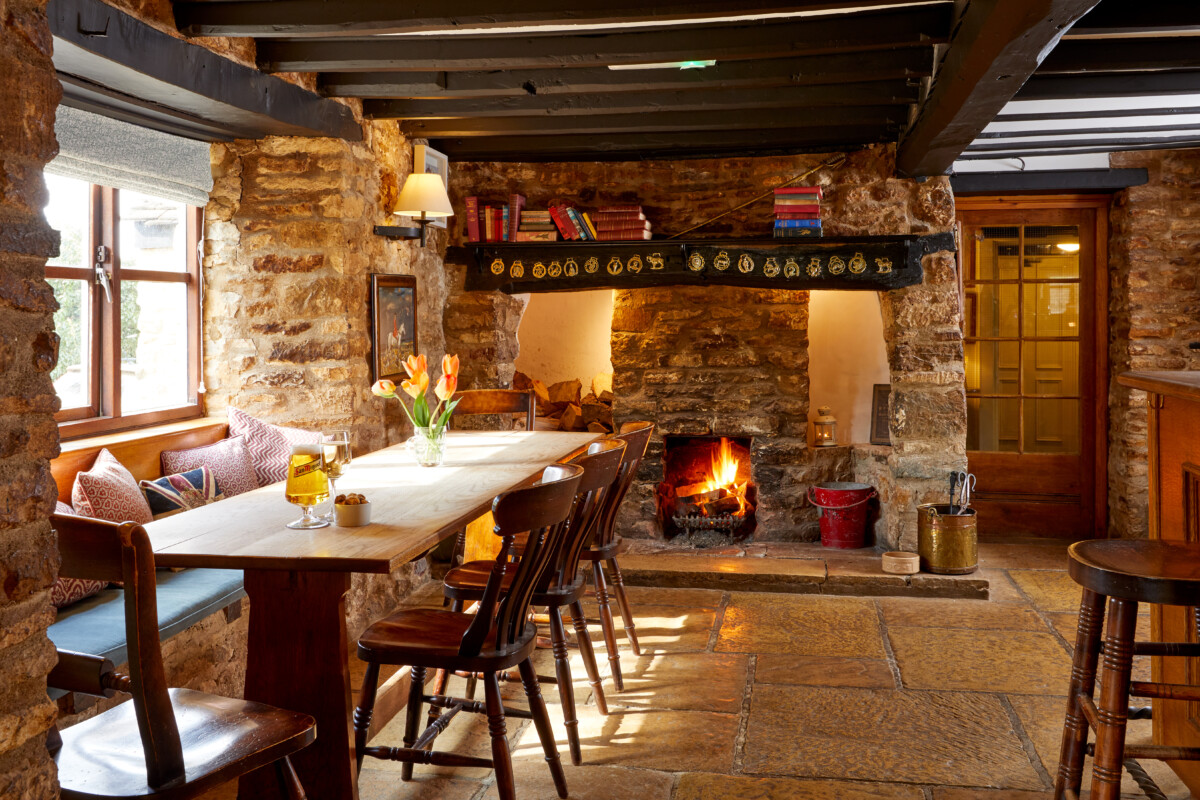 The guestrooms upstairs offer a luxurious and comfortable retreat from the world. With king-size double or twin beds featuring Ambassador mattresses, upholstered in sumptuous fabrics, and en-suite bathrooms that boast stand-alone tubs and contemporary, stylish showers, these rooms provide the perfect sanctuary to unwind and rejuvenate after a day of exploring.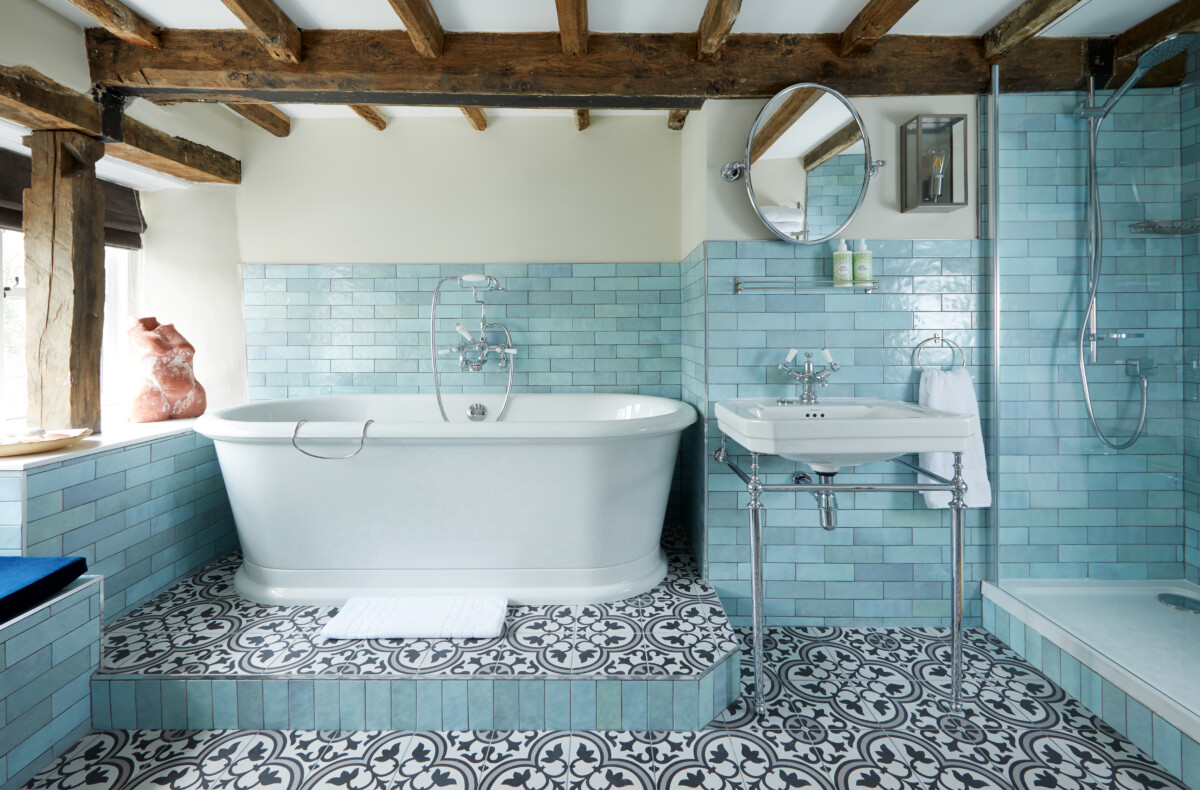 As if the warm ambiance and exceptional hospitality weren't enough, the food at The Crown Inn is nothing short of divine. Jason Christie, the talented former sous chef from The Kingham Plough, leads the kitchen with a passion for crafting modern British dishes that leave a lasting impression. The seasonal menus are a showcase of culinary creativity, featuring innovative twists on traditional pub classics, all lovingly prepared using the freshest and finest local ingredients. Each dish is a delightful blend of flavours and textures that exemplifies the essence of British cuisine.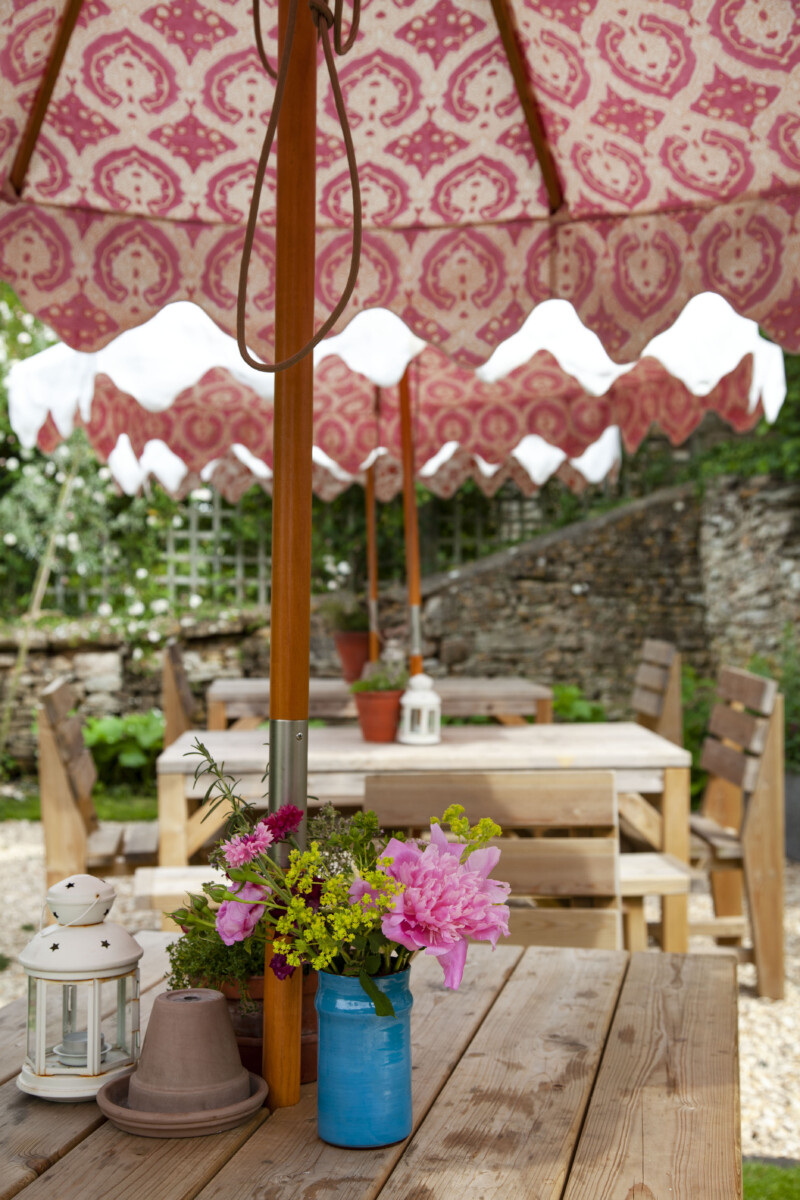 Here are some highlights from the menu at The Crown Inn at Church Enstone.
Awesome Appetiser: Smoked Cod's Roe & Cod Scratchings
The Nibbles at The Crown Inn set the stage for a culinary adventure, and the Smoked Cod's Roe & Cod Scratchings deliver a seafood extravaganza. The rich, smoky flavour of the cod's roe pairs perfectly with the irresistible crunch of cod scratchings. It's a tantalising prelude to the feast that awaits.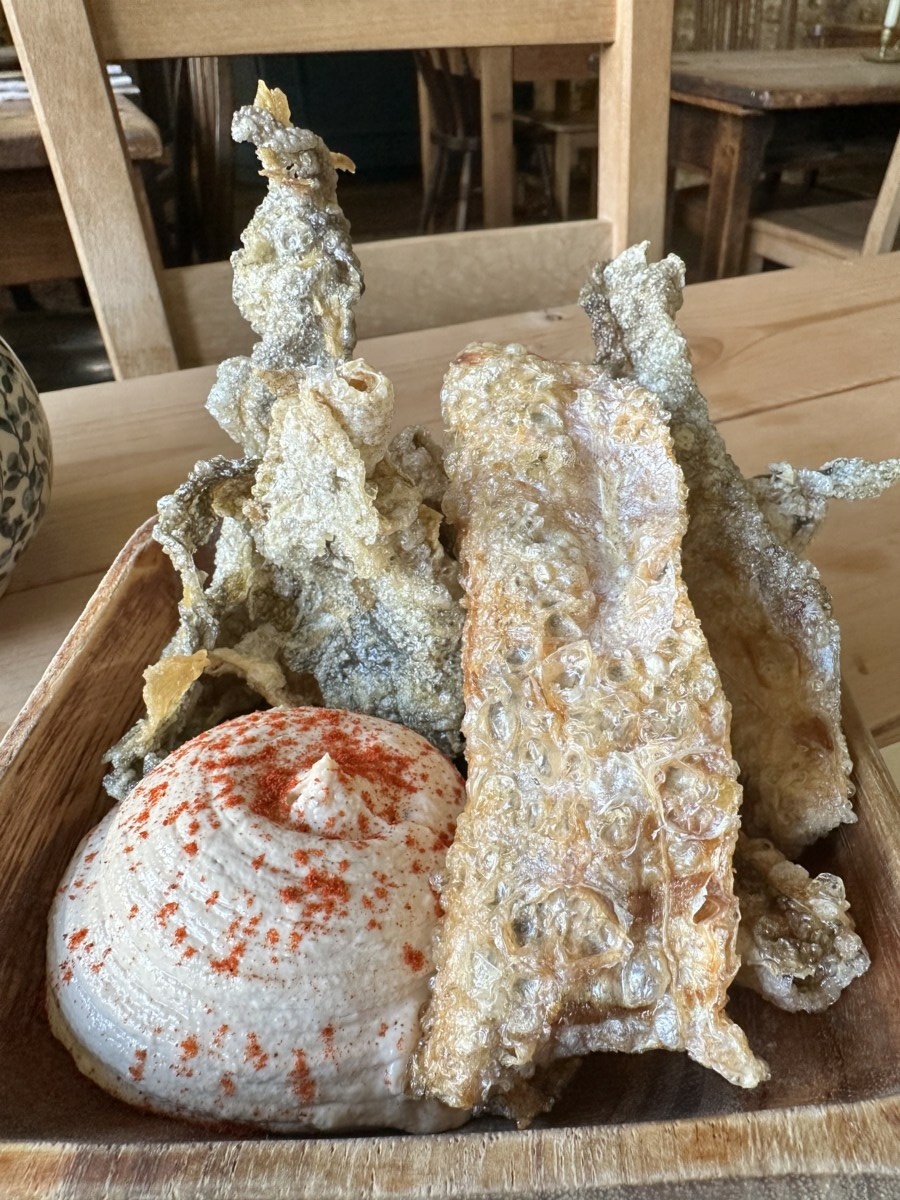 Buttery Bliss: House Malted Sourdough with Flavoured Butters
The House Malted Sourdough, served with a trio of flavoured butters, is a buttery delight. The Pink Peppercorn and Fennel butter offers a hint of spice and herbaceous notes, while the Garlic butter adds a comforting and aromatic touch. Spread these on warm sourdough for a heavenly start to your meal.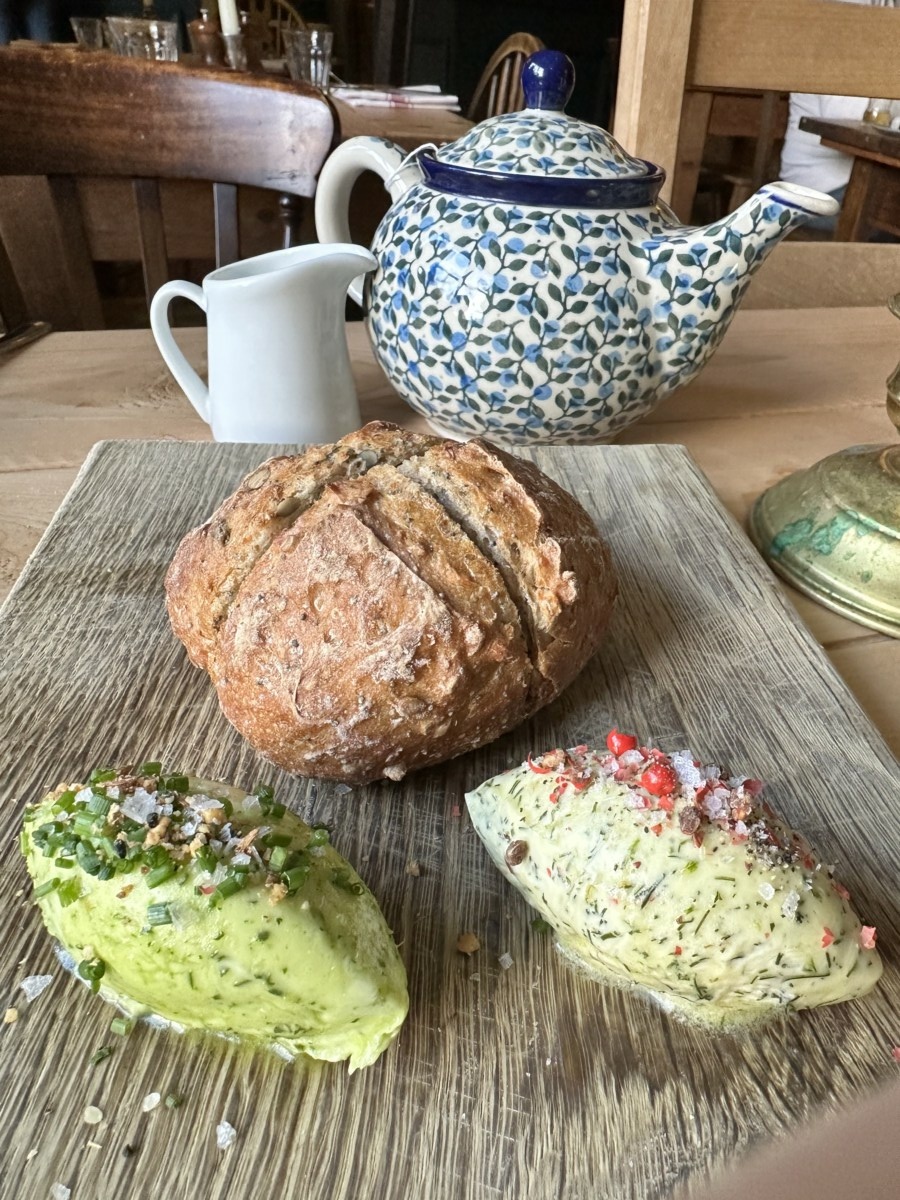 Fiery and Flavourful: Calamari with Sriracha Mayonnaise
The Calamari at The Crown Inn is a fiery delight. The crispy golden morsels of squid are served with a zesty Sriracha mayonnaise that adds a spicy kick to each bite. It's a harmonious blend of texture and flavour that ignites your taste buds.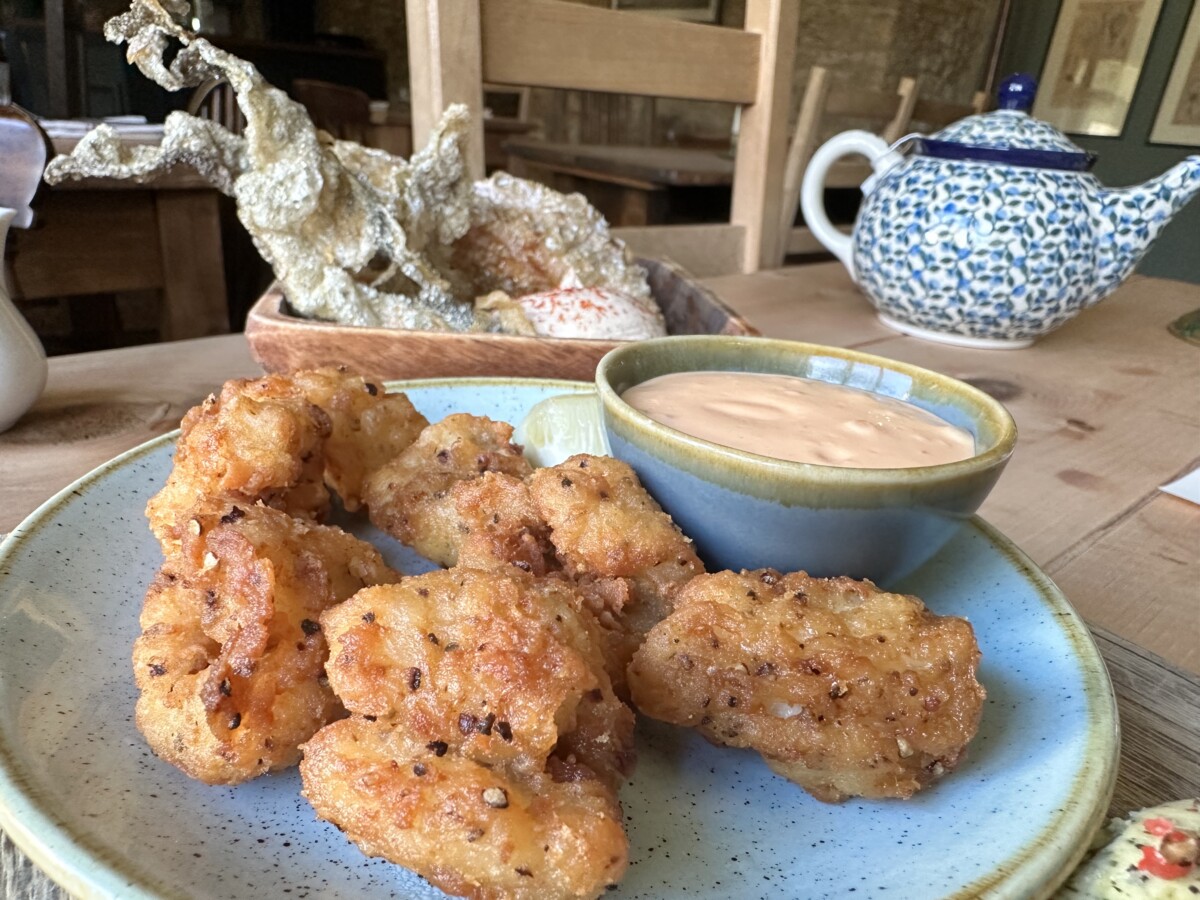 Creamy Comfort: Smoked Haddock & Mussel Chowder
The Smoked Haddock & Mussel Chowder is a creamy bowl of comfort. The smoky haddock and plump mussels swim in a velvety sea of chowder, complemented by a warm house roll. Savouring this dish is like taking a journey to the sea, bringing forth the essence of the ocean with every spoonful .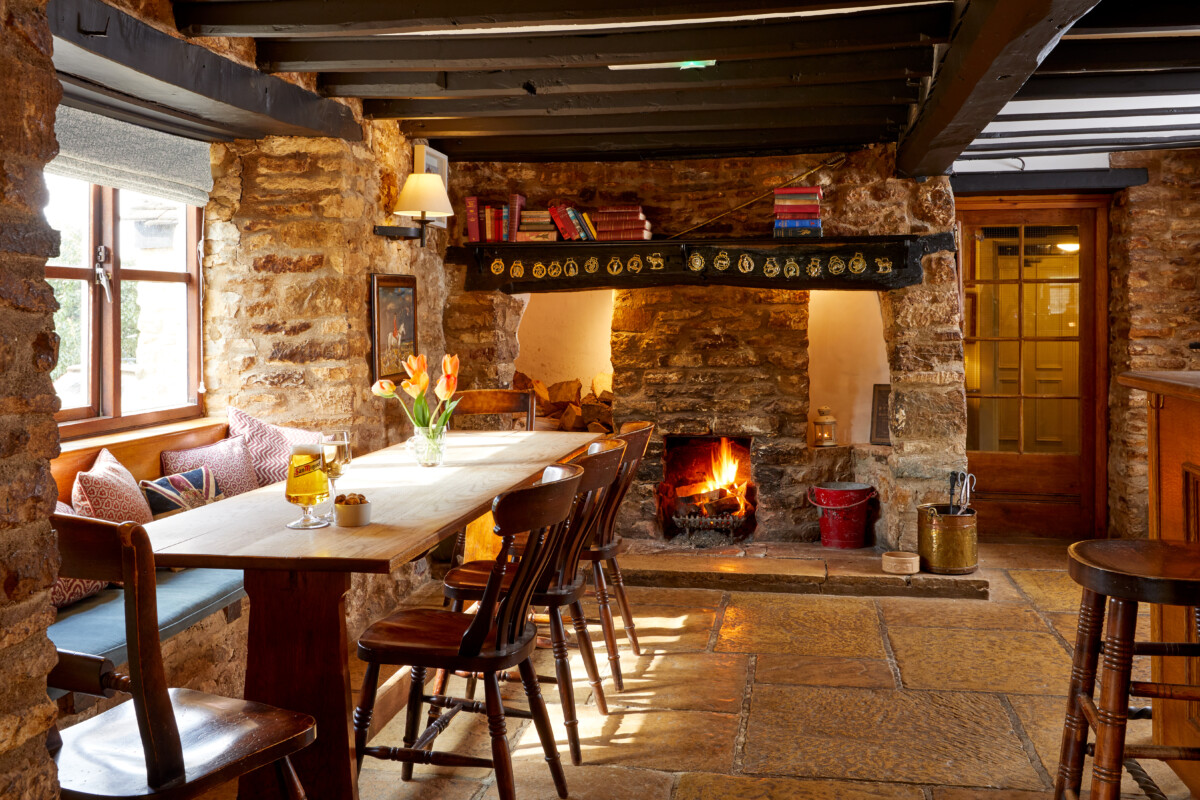 Seafood Symphony: Pan Seared Stone Bass with Octopus
The Pan Seared Stone Bass with Octopus is a symphony of flavours from the depths of the sea. The perfectly seared bass is accompanied by tender, ocean-kissed octopus and crispy new potatoes. All of this is elevated with a luscious Soy Beurre Noisette, creating a harmonious melody of tastes and textures.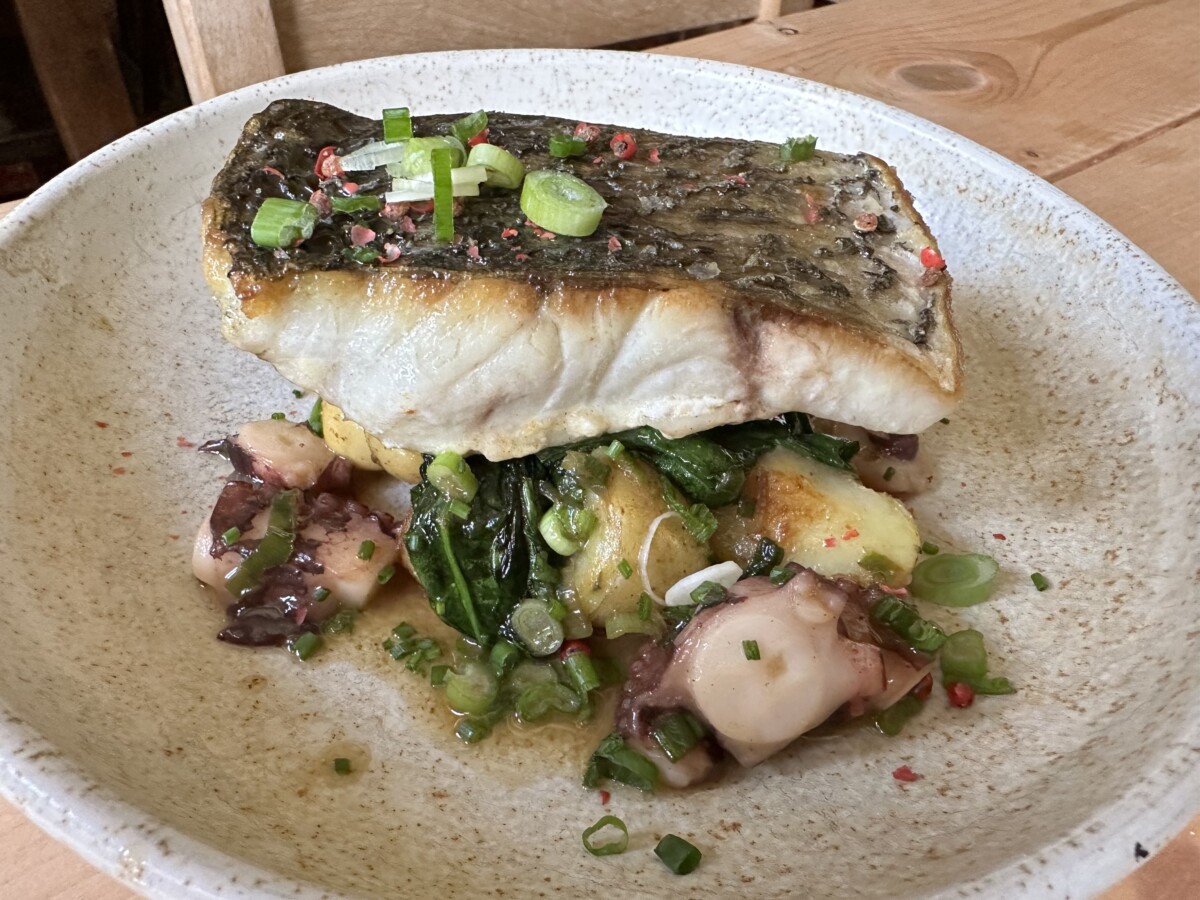 A Carnivore's Dream: 8oz Longhorn Ribeye Steak
The 8oz Longhorn Ribeye Steak is a carnivore's dream come true. Cooked to a perfect medium rare, it's a juicy and tender cut of meat that's generously sized. Served with rocket, house fries, and Cafe De Paris butter, this dish is a carnivorous delight that satisfies every meat lover's palate.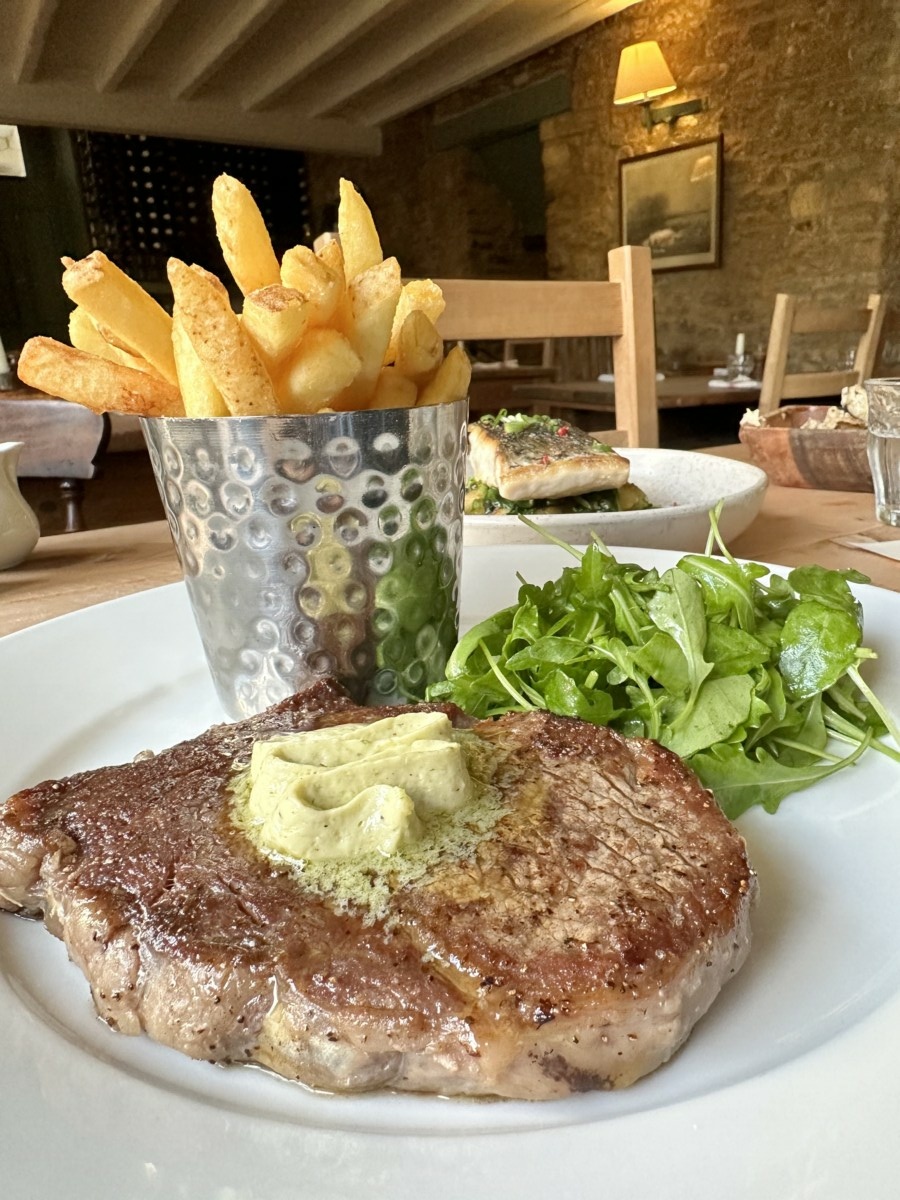 Zesty Sweetness: Tarte Au Citron with Raspberry Sorbet
The Tarte Au Citron at The Crown Inn is a zesty masterpiece. Each forkful of this tangy lemon tart, paired with the refreshing sweetness of raspberry sorbet, creates a delightful explosion of flavours in your mouth. It's a perfect balance of citrus and sweetness to end your meal on a high note.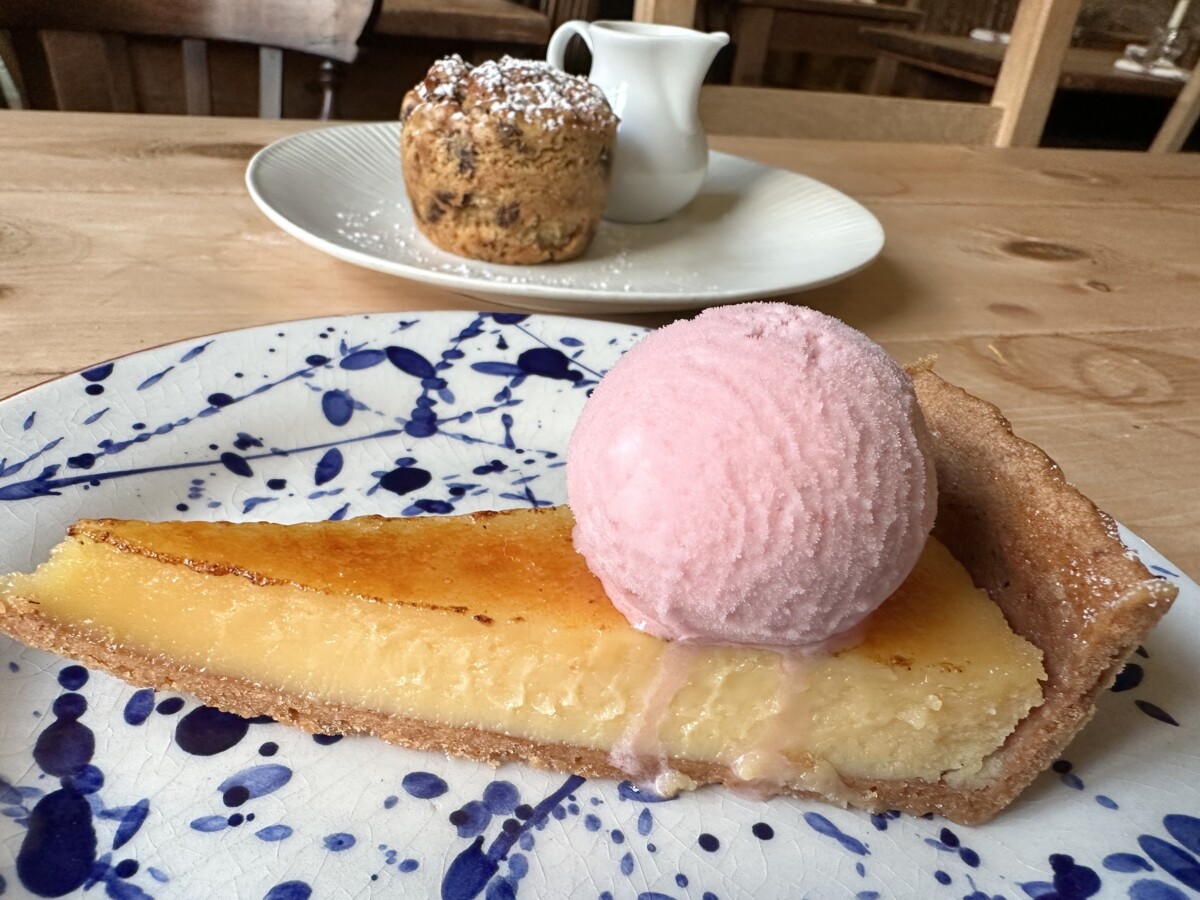 A Classic Favourite: Spotted Dick with Vanilla Custard
For dessert, the Spotted Dick with Vanilla Custard is a classic British favourite. The moist and spiced sponge pudding is accompanied by a generous serving of creamy vanilla custard. It's a comforting and nostalgic treat that warms both your heart and your taste buds.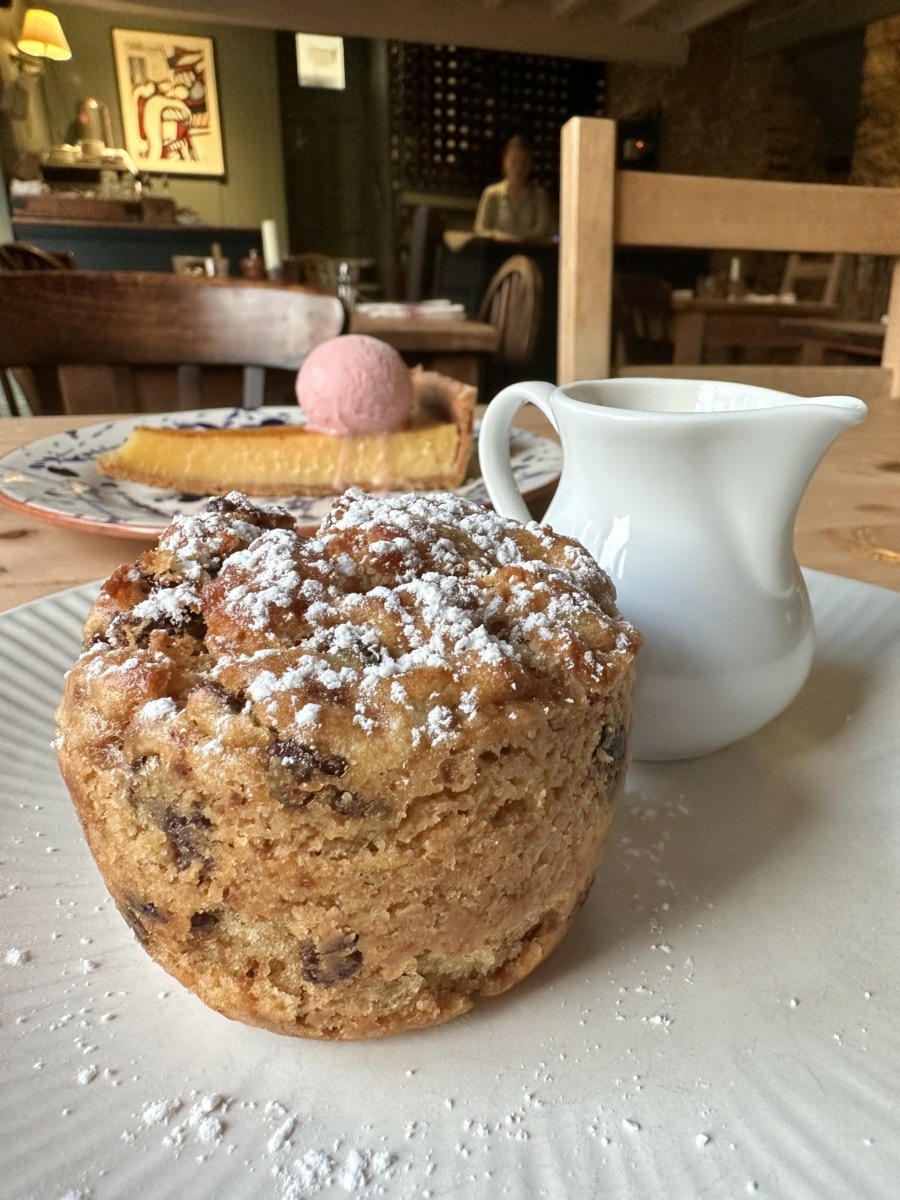 Surrounded by the breathtaking Cotswolds countryside, The Crown Inn is ideally situated for those eager to explore nearby attractions such as Chipping Norton, the historic Blenheim Palace, and the exclusive Soho Farmhouse. Whether you're in the mood for sightseeing, a shopping excursion to Oxford, or immersing yourself in the cultural richness of Stratford-upon-Avon, The Crown serves as the perfect home base for your Cotswolds adventure.
The Crown Inn is a unique and unforgettable destination that not only pampers your senses with divine cuisine and luxurious accommodations but also immerses you in the warmth of its extended family. It's the kind of place that makes you want to return time and time again to experience the magic all over again.
The Crown Inn
Mill Lane, Church Enstone, Chipping Norton, Oxfordshire OX7 4NN
01608 677 262
www.crowninnenstone.co.uk