Here's our Editor's Picks for al fresco eats in London, whether you're on a posh picnic in one of the city's Royal Parks, people watching at a cosmopolitan gelateria, or just relaxing in the open air as you enjoy the welcome warmer weather this season.
Paris Baguette: Luxury Sandwiches, Savouries, and Cakes for Posh Picnics
Indulge in an elegant feast of freshly baked treats at Paris Baguette, the latest trend-setting bakery and café that has recently opened in vibrant neighbourhoods of London. Located at two prime sites, on Kensington High Street and at the iconic Battersea Power Station, this charming boulangerie offers exceptional range of luxury sandwiches, savouries, and cakes, perfect for those seeking an upscale picnic experience.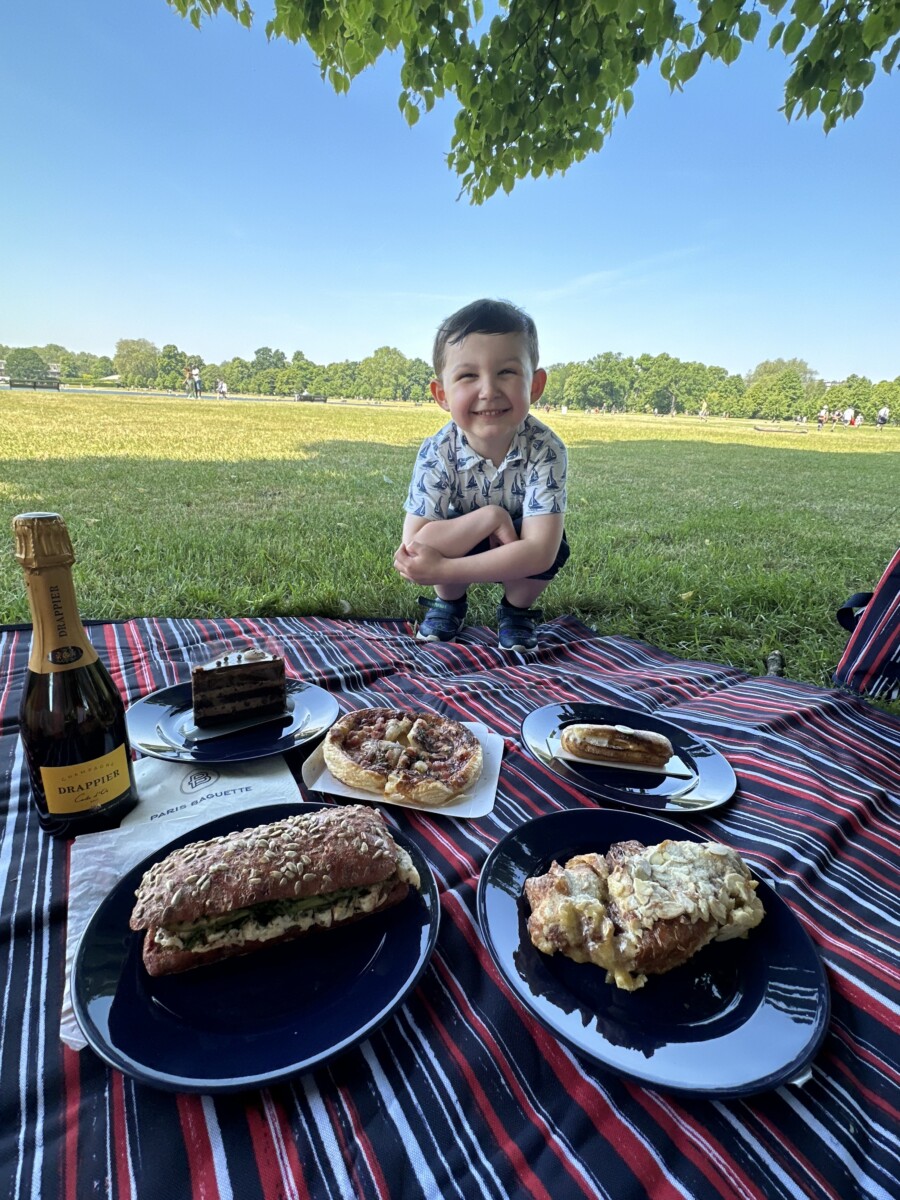 Lardon Tarte Fine: A delicate masterpiece of thin, buttery pastry topped with smoky bacon lardons, caramelized onions, and a hint of Gruyère cheese. Sublime.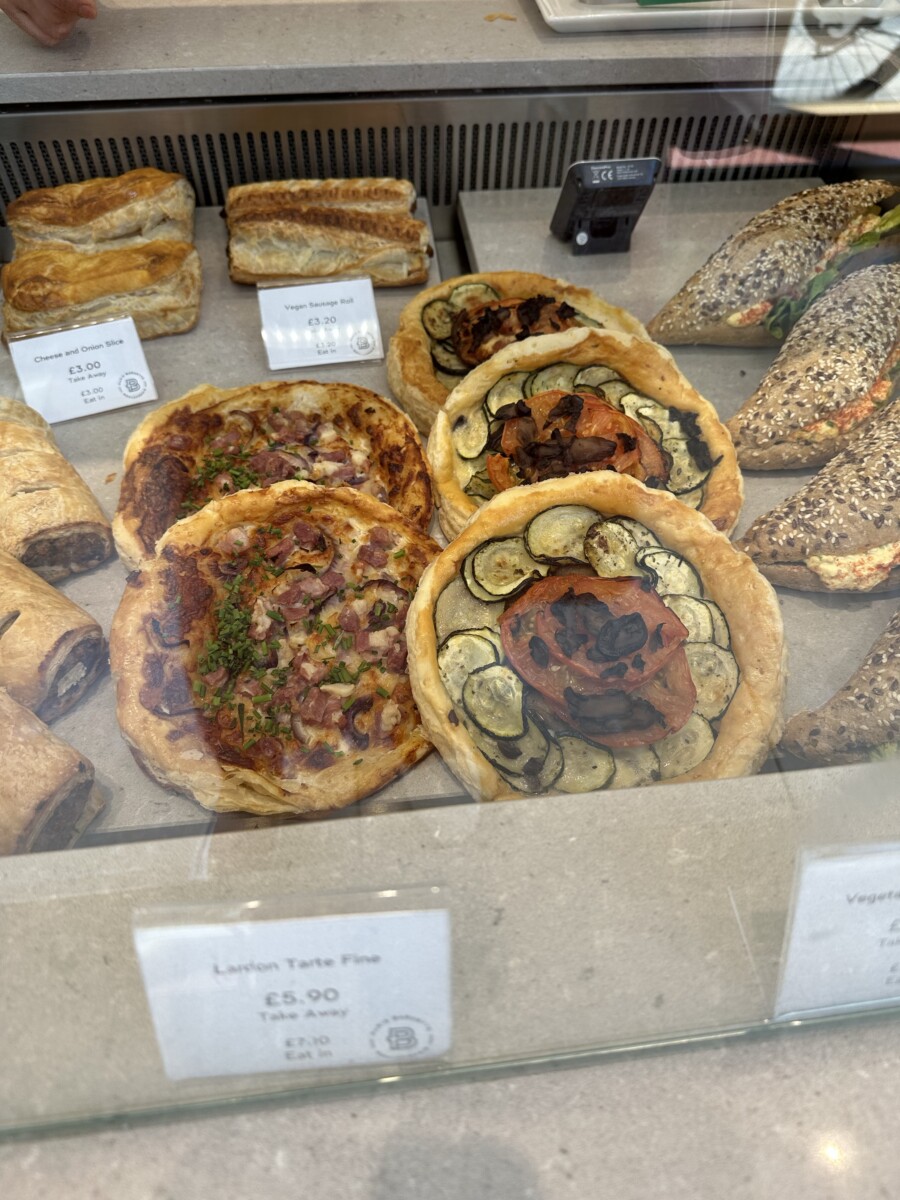 Roasted Vegetable Hummus Baguette: Bursting with vibrant colours and flavours, this artfully crafted baguette showcases a medley of perfectly roasted vegetables, generously layered with creamy hummus. A vegetarian delight.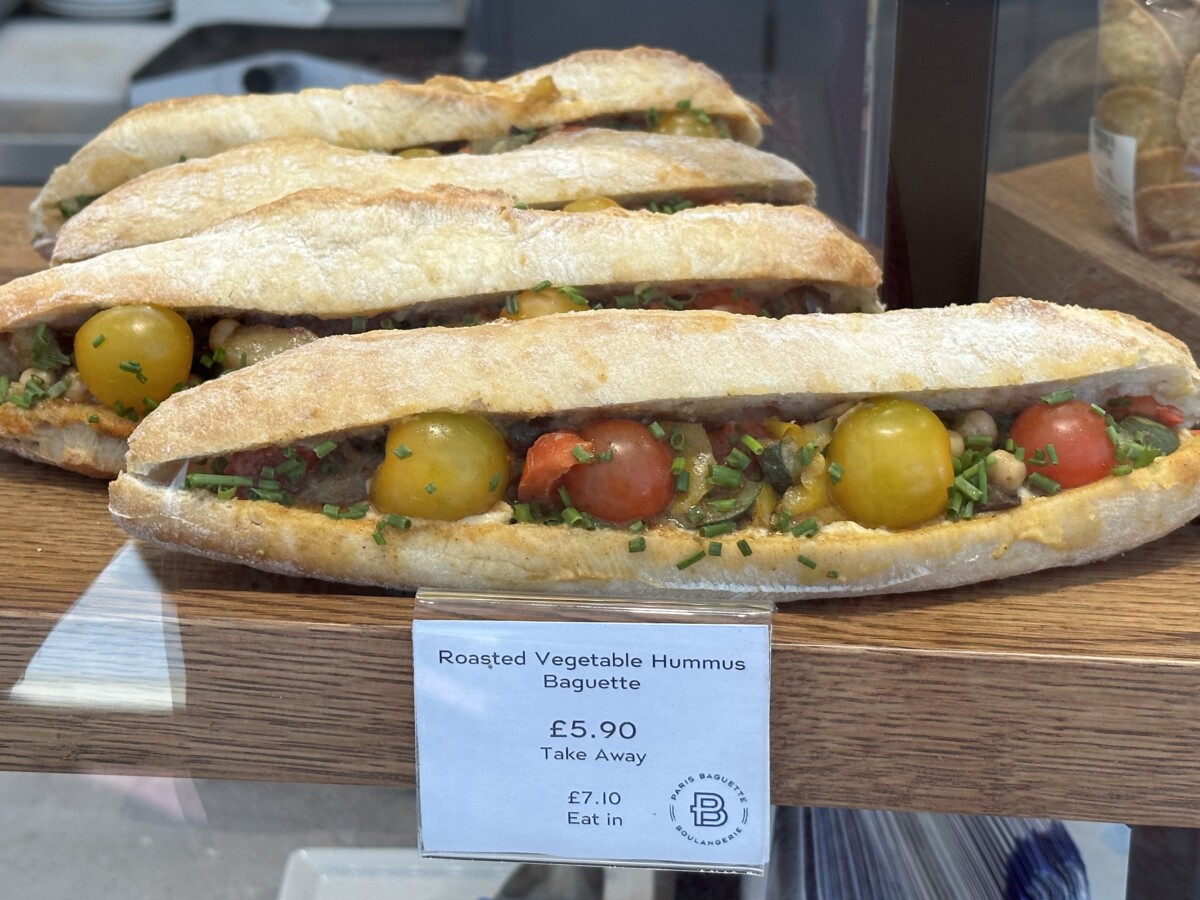 Chorizo & Cherry Tomato Baguette: Embark on a flavourful journey with this artisanal creation. Spicy chorizo and sweet cherry tomatoes harmonize in a crusty baguette, creating a gourmet delight for upscale eating outdoors.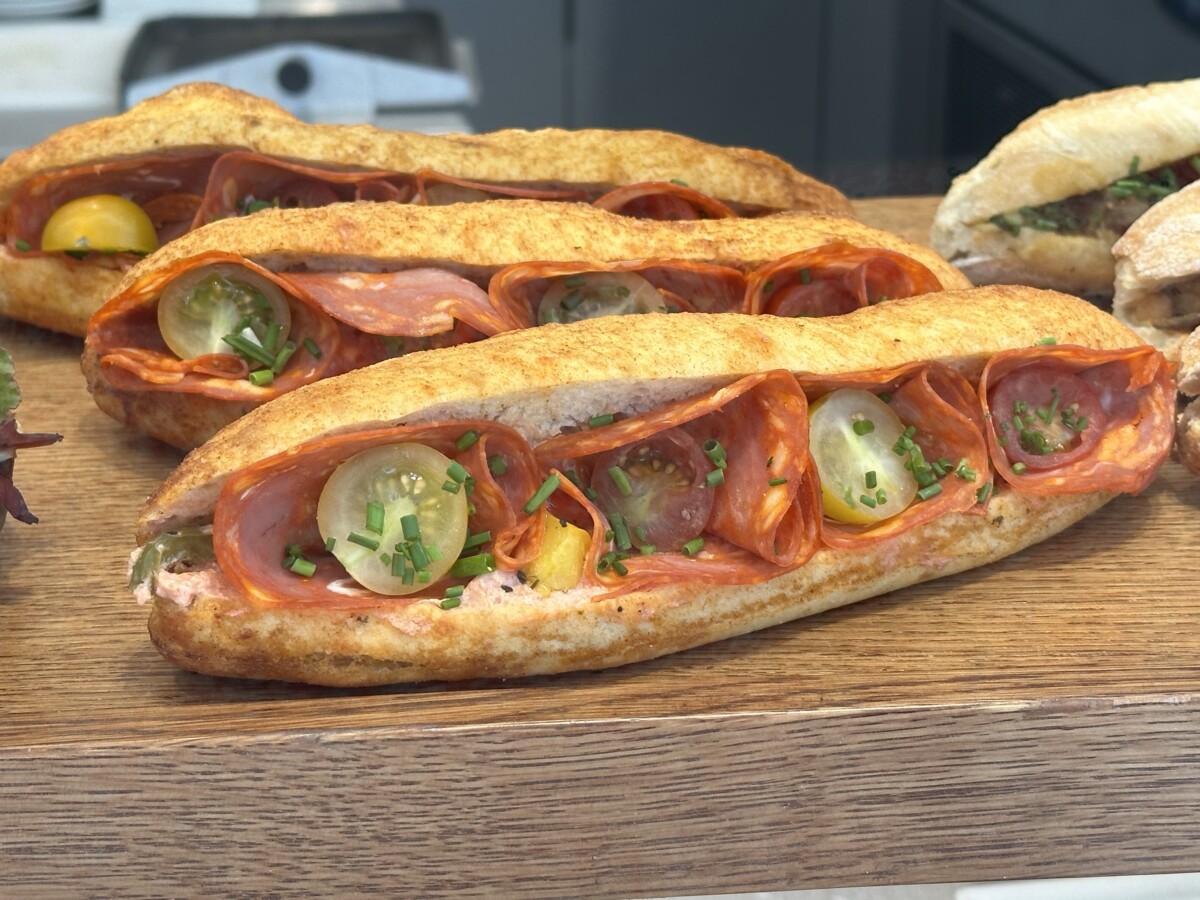 Roast Beef & Brie Baguette: For those craving a touch of sophistication, this baguette delivers. Tender slices of succulent roast beef harmonize with creamy brie cheese, resulting in a truly refined sandwich.
Chicken & Mozzarella Baguette: A symphony of flavours awaits in this irresistible baguette. Succulent grilled chicken, fresh mozzarella, and aromatic rocket leaves create a divine combination.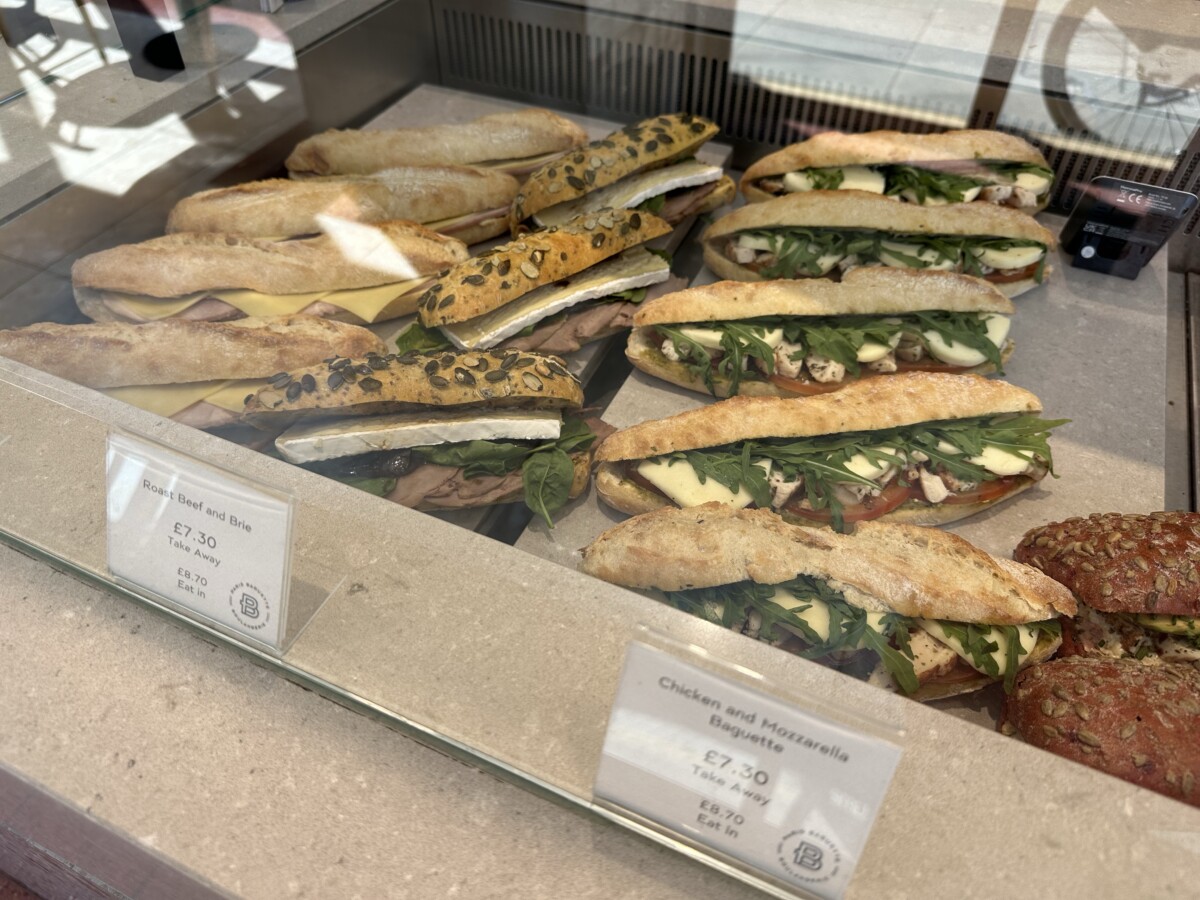 Croque Monsieur: A classic French creation, this heavenly grilled sandwich combines layers of artisanal ham, Gruyère cheese, and béchamel sauce, all enveloped within crusty bread. Pure indulgence.
Pulled Pork Charcoal Bun: Sink your teeth into this unconventional marvel. Tender pulled pork, slow-cooked to perfection, is nestled within a charcoal bun, providing a striking visual and savoury delight.
Chicken Tandoori Beetroot Bun: Experience the marriage of East and West with this fusion delight. Succulent tandoori chicken meets a vibrant beetroot bun, creating an explosion of flavour.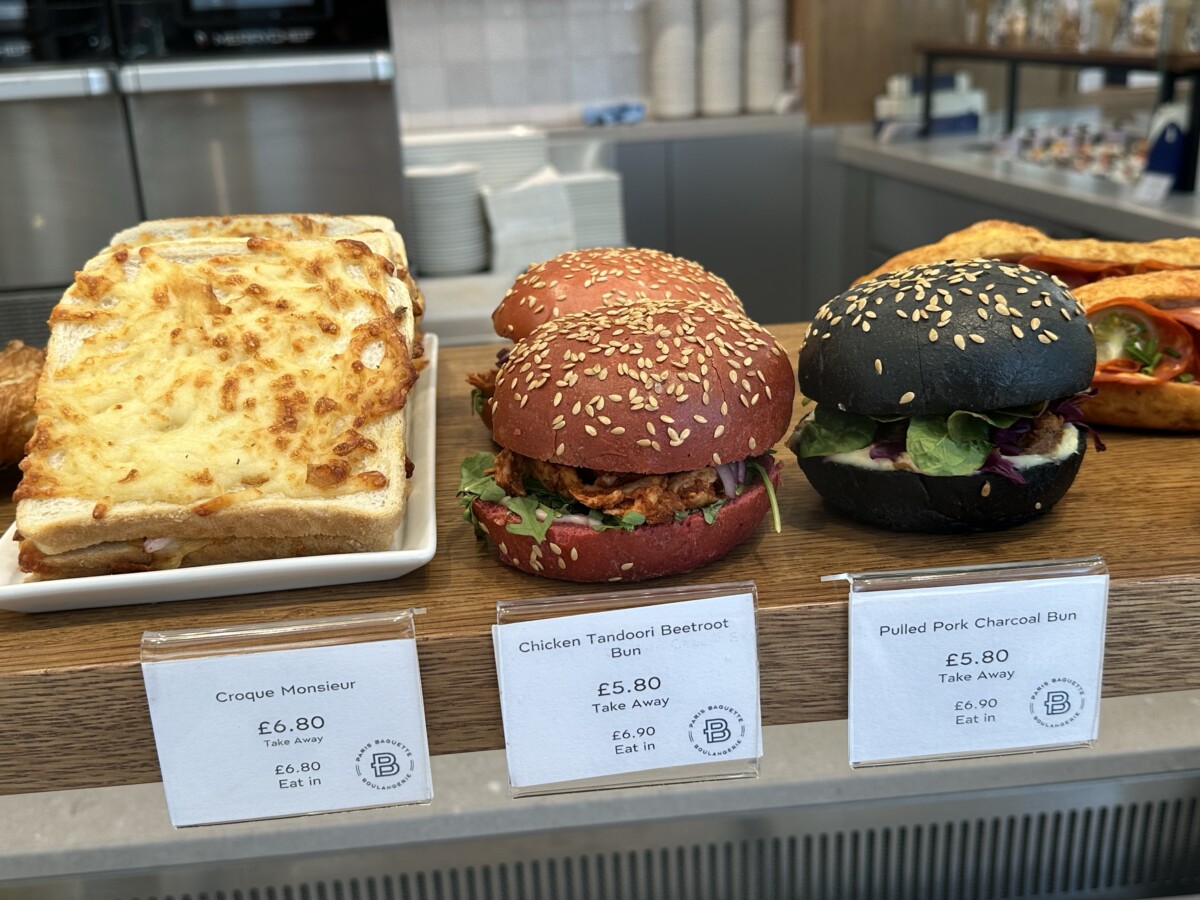 Cheese & Ham Croissant: A heavenly combination of melted cheese and premium ham, encased within a buttery croissant. A posh picnic staple.
Cheese & Tomato Croissant: Elevating the humble croissant to new heights, this savoury twist features a delicate, flaky pastry generously filled with a harmonious combination of tangy cheese and sun-ripened tomatoes.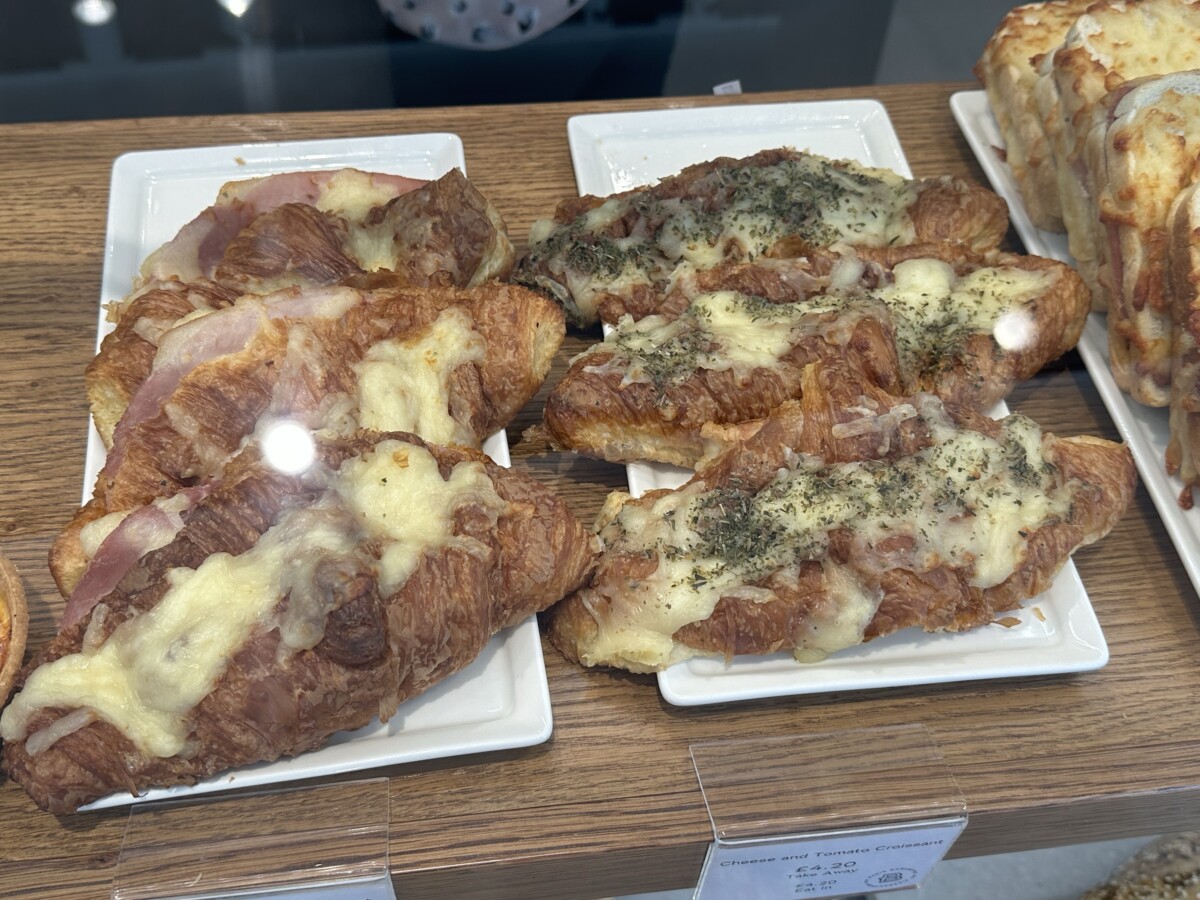 Salmon & Spinach Quiche: Delicate flakes of smoked salmon intertwine with vibrant spinach, enveloped in a light, buttery crust. This quiche is a luxurious choice for any discerning picnic-goer.
Roasted Vegetable Quiche: A celebration of seasonal produce, this quiche boasts a medley of roasted vegetables, encased in a buttery pastry shell. A vegetarian delight.
Goats Cheese Quiche: The creamy richness of goat's cheese is perfectly balanced with a medley of earthy vegetables, resulting in a quiche that is both indulgent and sophisticated.
Quiche Lorraine: A timeless classic, this quiche combines smoky bacon, rich cream, and the perfect amount of Gruyère cheese, creating a harmonious blend of flavours.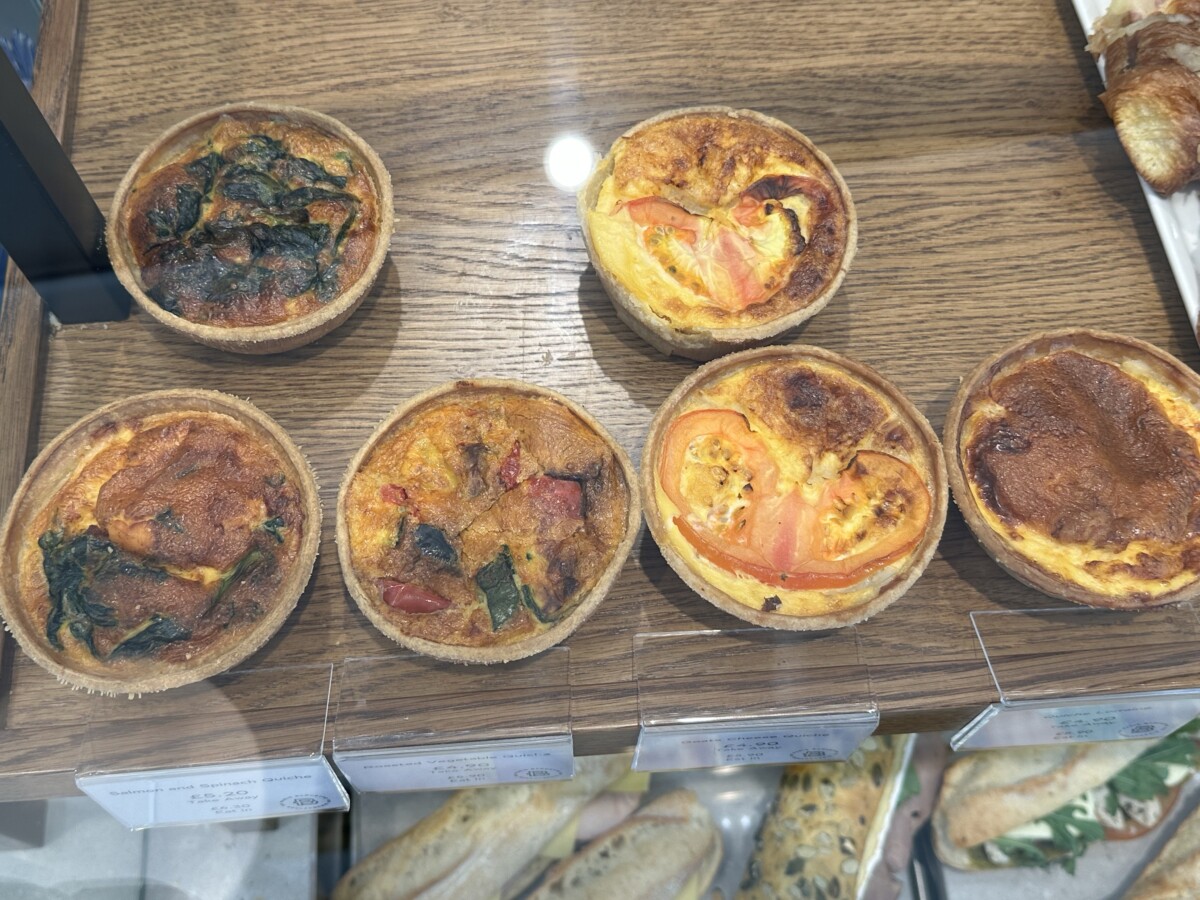 Chicken & Avocado Beetroot Bun: Experience a burst of colour and freshness with this vibrant roll. Succulent chicken meets creamy avocado, all nestled within a soft beetroot-infused bun.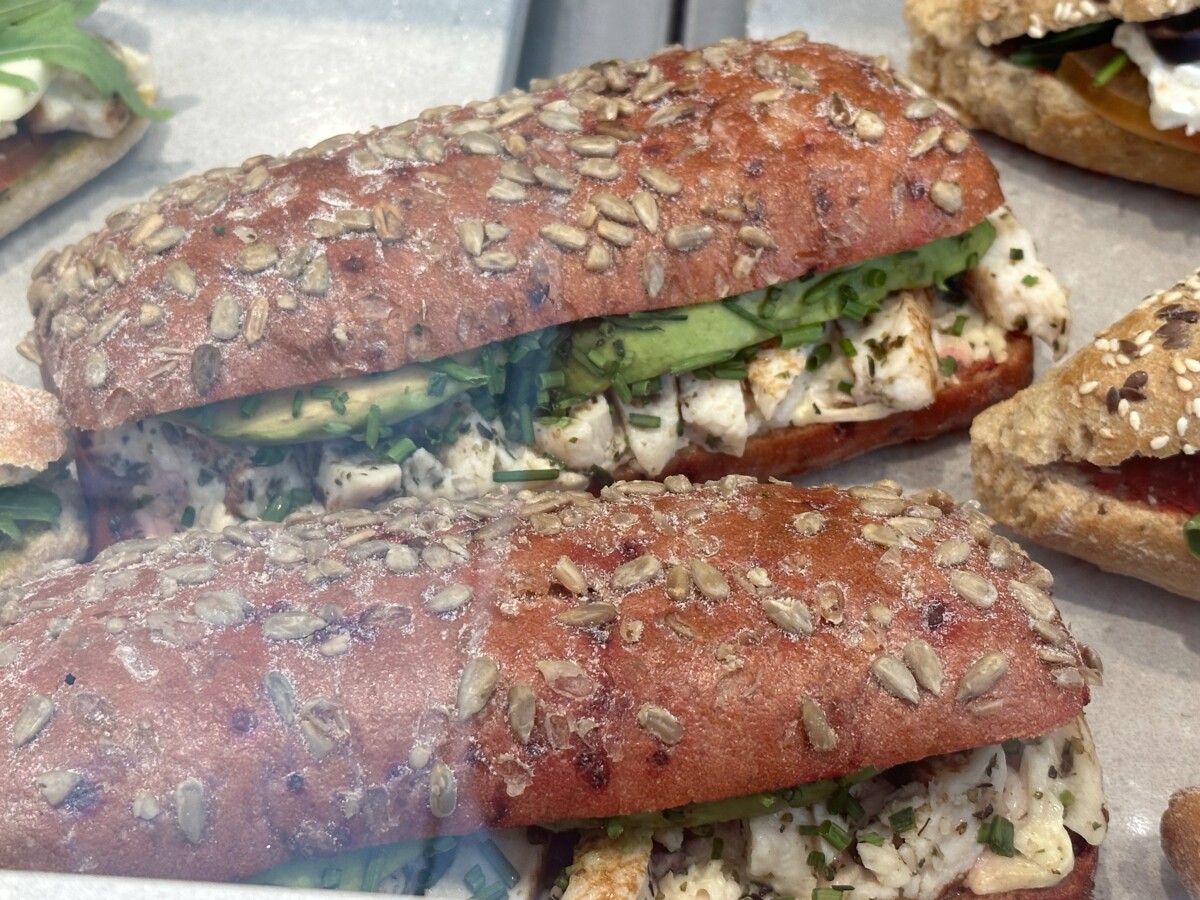 Eclairs: Indulge in an assortment of petite éclairs, each offering a unique and decadent filling. From velvety chocolate to tangy fruit, these delicate treats are pure bliss.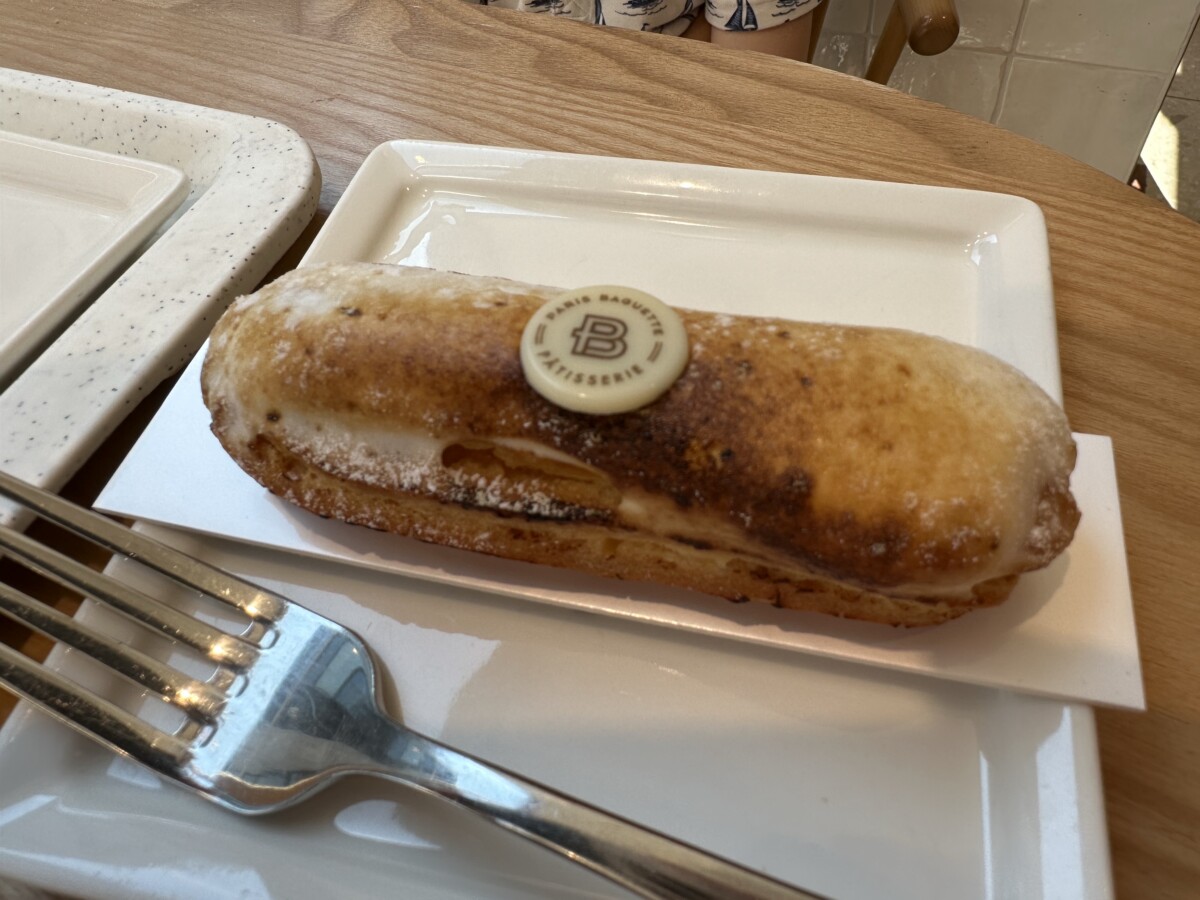 Chocolate Ganache Cake: Satisfy your sweet tooth with a slice of pure indulgence. This luscious cake features layers of moist chocolate sponge, enveloped in a rich, velvety ganache. A chocolate lover's dream.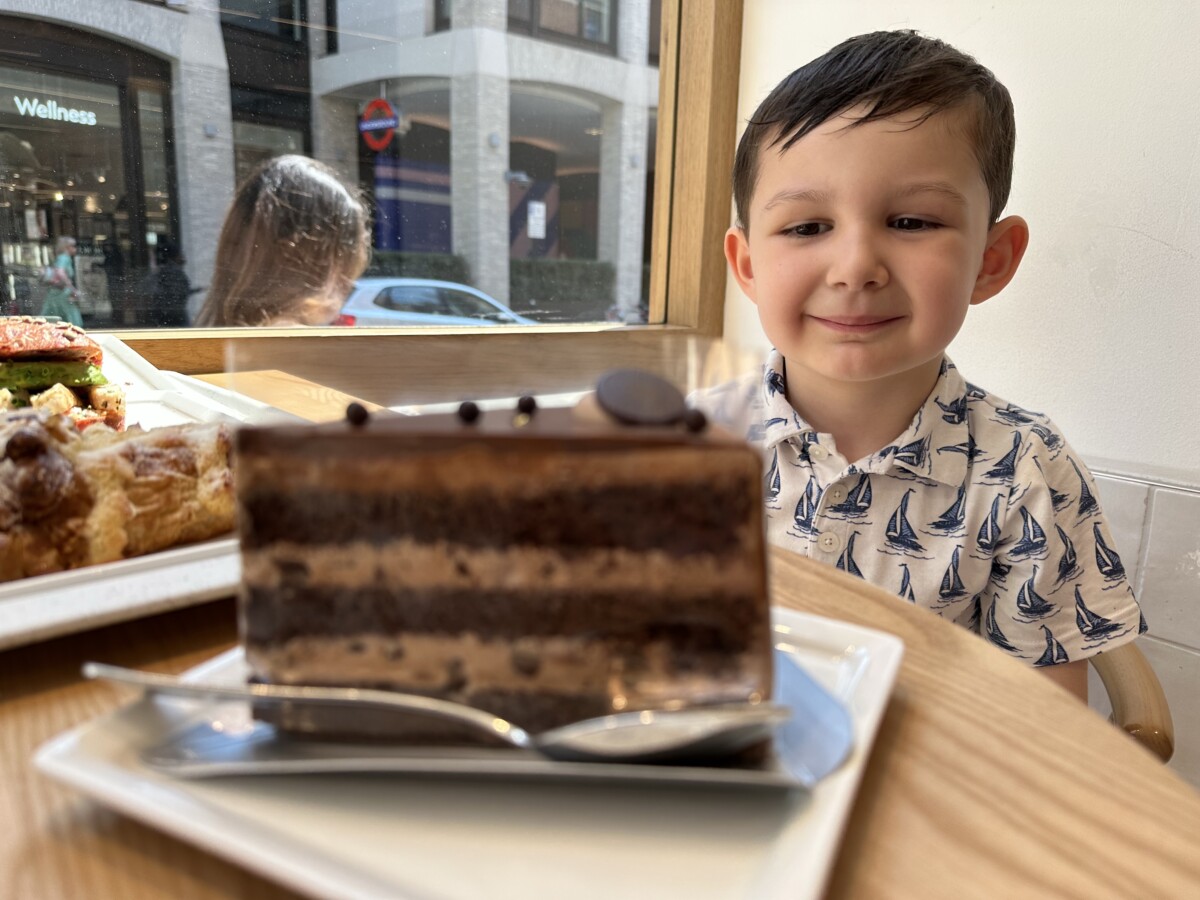 Looking adorable in his Rachel Riley Sailboat Polo Shirt, Minipreneur gave the Chocolate Ganache Cake his seal of approval on his posh picnic in London's Hyde Park.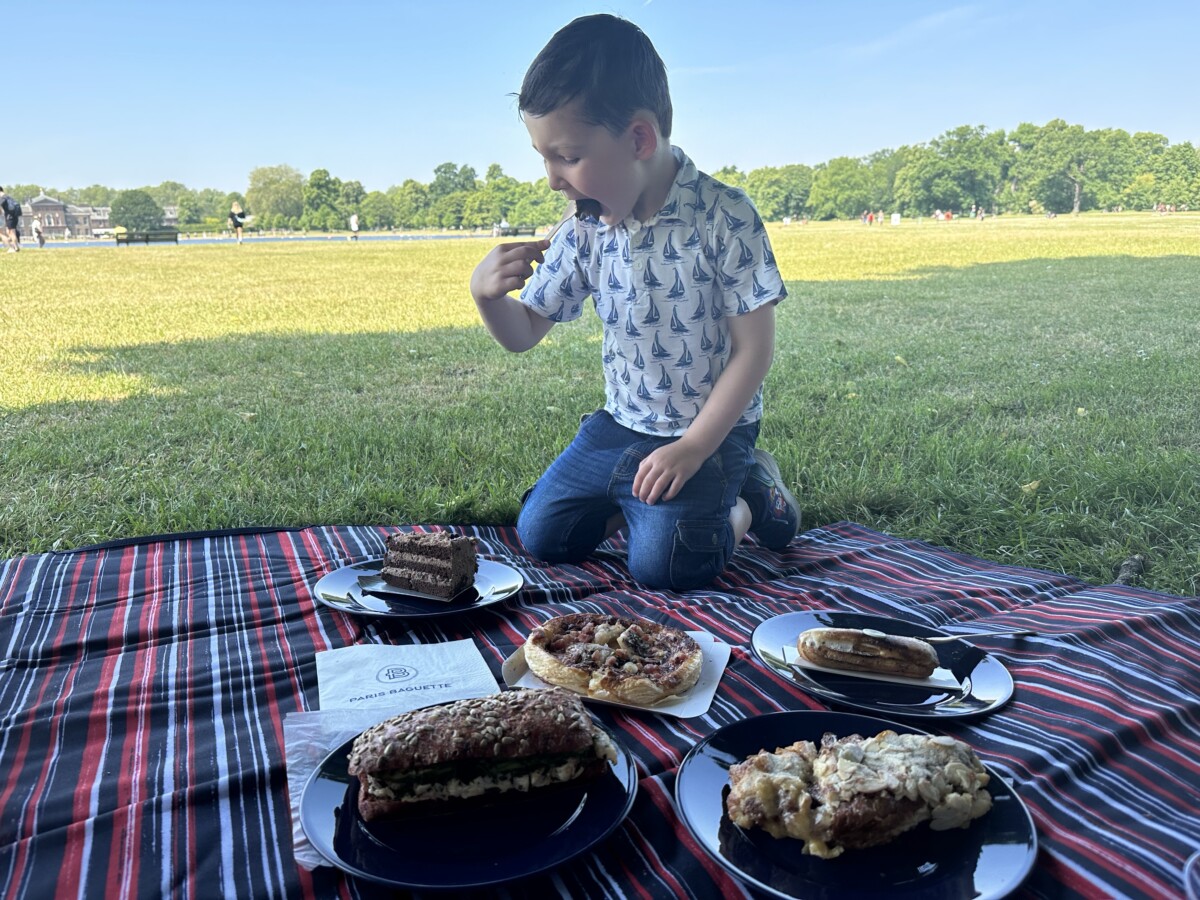 Badiani: Gelato Joy While People Watching
Immerse yourself in a delightful symphony of taste and style as you embark on the summer sport of people watching with a scoop of heavenly gelato from Badiani 1932. Nestled in eight chic and vibrant gelateria shops across London, each location boasts its own unique and colourful décor, creating a visually captivating backdrop for your gelato indulgence. Our favourite flavours include Chocolate Gelato, Vegan Pineapple Sorbet and Dulce de Leche Gelato.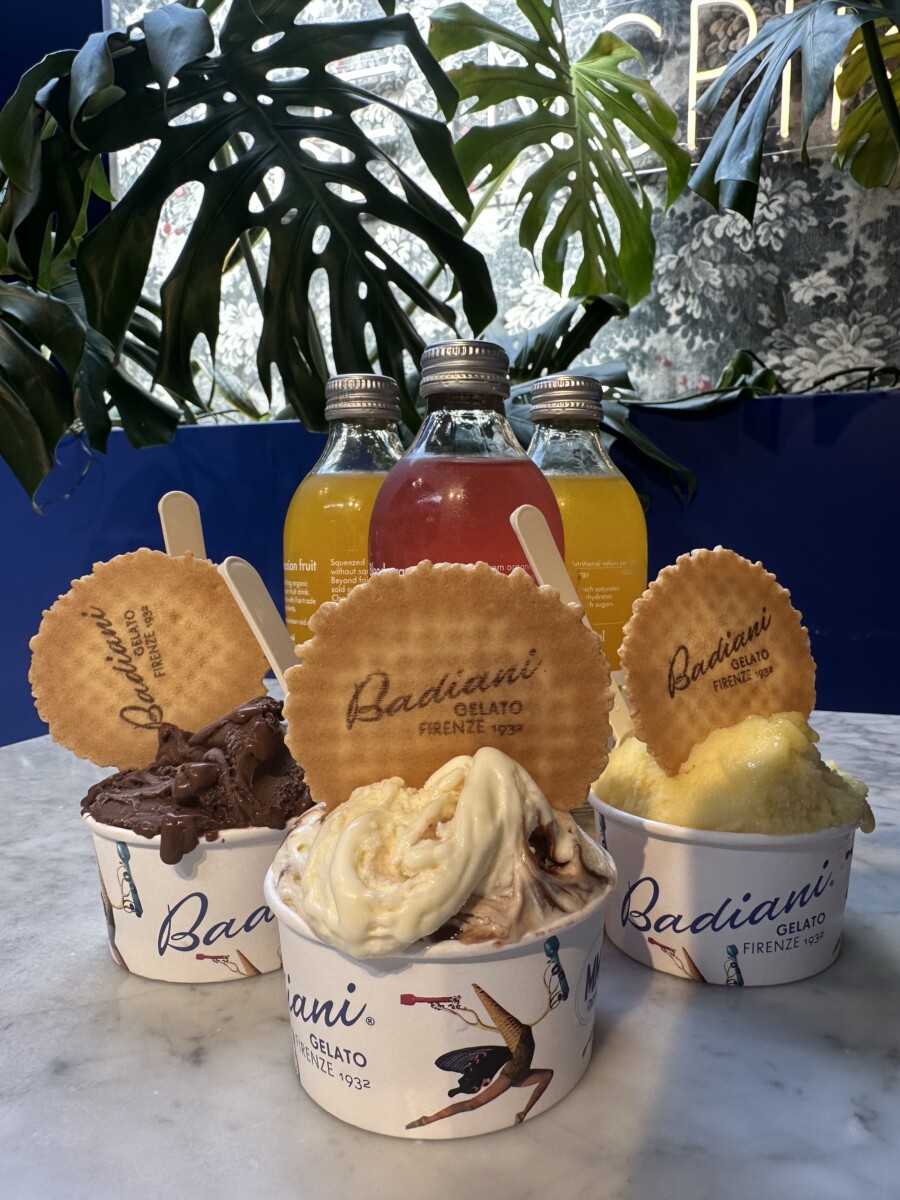 Badiani's iconic gelato is the epitome of Italian craftsmanship, created using age-old artisanal Florentine methods. Their master gelatieri skillfully combine the finest quality ingredients with a dash of creative flair, resulting in a gelato experience like no other. With a rainbow of flavours to choose from, Badiani captures the essence of their signature style—initially simple on the surface, yet increasingly rich and complex as you delve deeper into each spoonful.
From timeless classics to innovative creations, Badiani's gelato menu caters to every palate. And fear not, vegan aficionados, as Badiani also offers refreshing sorbets made with the freshest seasonal fruits, ensuring a delightful dairy-free experience.
Other sweet treats on offer include this yummy Pistachio Pancake with Pistachio Sauce.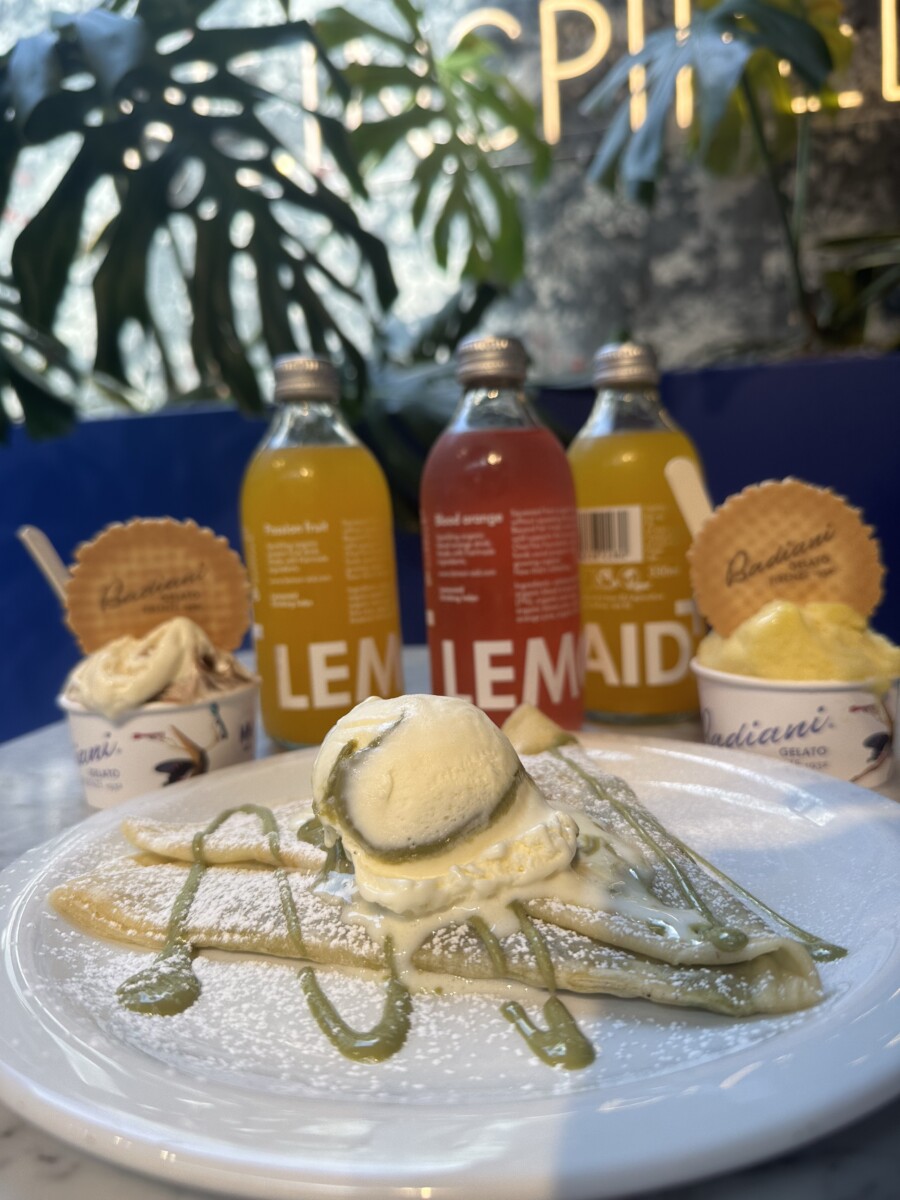 Take in the sights and sounds of London's hustle & bustle as you relish the velvety scoop of gelato in a tub or nestled on a cone. Observe the fashion-forward trendsetters, the suave gentlemen, and the effortlessly chic couples, all while savouring the exquisite taste of Badiani's artisanal gelato. Whether you choose a classic flavour or venture into unexplored territories, Badiani's gelato invites you to indulge in the finest frozen delights while enjoying the captivating spectacle of city life.
VonShef: Classy Kit for Your Next Posh Picnic
Elevate your picnic experience with the exquisite VonShef 4-Person Adventure Backpack as you prepare to embark on an outdoor adventure like no other, where style, practicality, and gastronomic delights converge. Let your taste buds rejoice on your next picnic in the park as you luxuriate in the splendour of al fresco dining, powered by the elegance of the VonShef 4-Person Adventure Backpack which thankfully comes with two insulated bottle holders… because one bottle of bubbly on a posh picnic is never enough!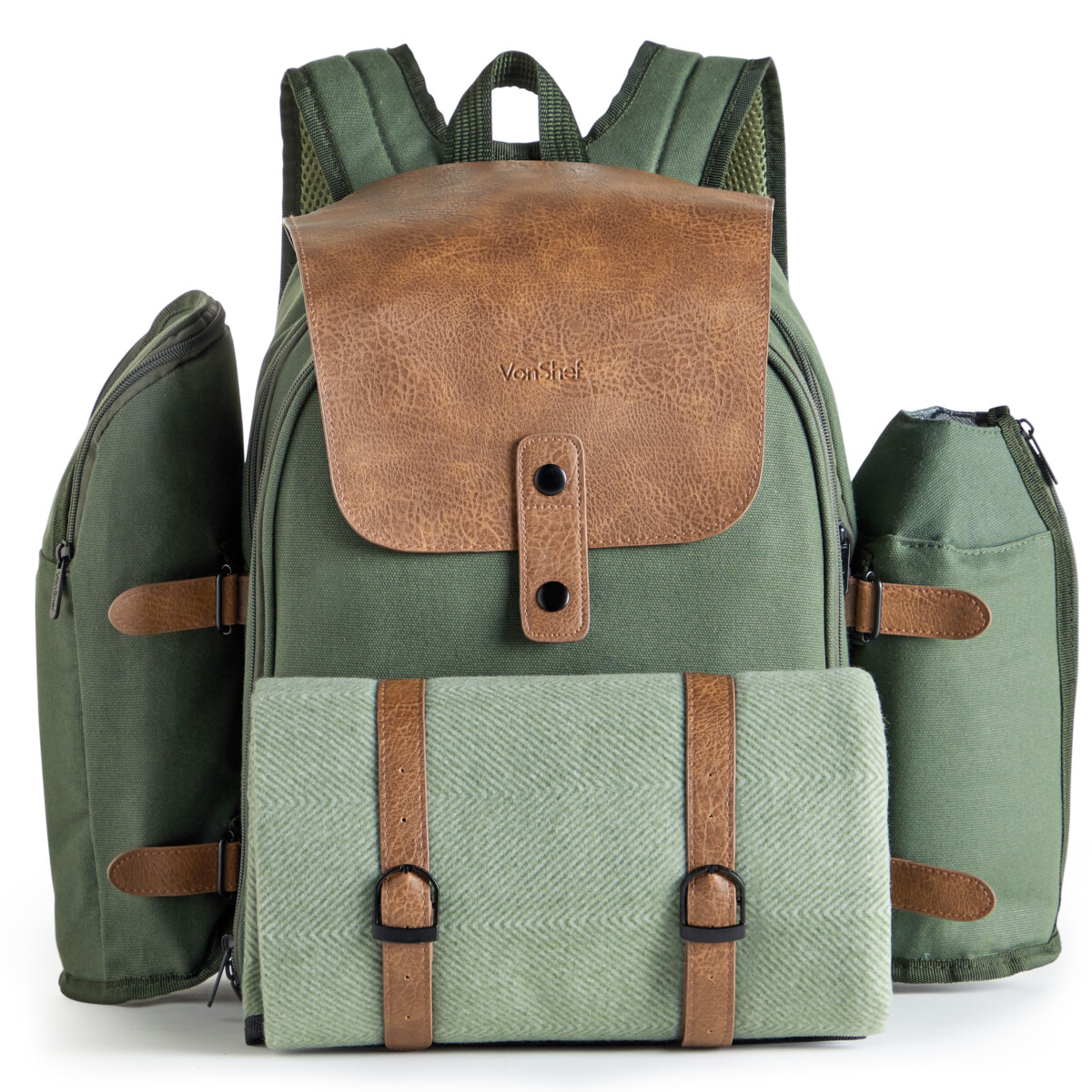 Designed for those who appreciate the finer things in life, this premium picnic backpack exudes sophistication and functionality. Crafted from high-quality canvas, adorned with rich brown faux leather accents and brass coloured buckles, it effortlessly combines style and durability making it perfect for a posh picnic. But this backpack is more than just a fashion statement. Its waterproof coating ensures that not a drop of moisture can penetrate its impeccable exterior. It also comes with a premium picnic blanket in muted tones with a waterproof PEVA backing. Bid farewell to damp bottoms and say hello to worry-free picnics.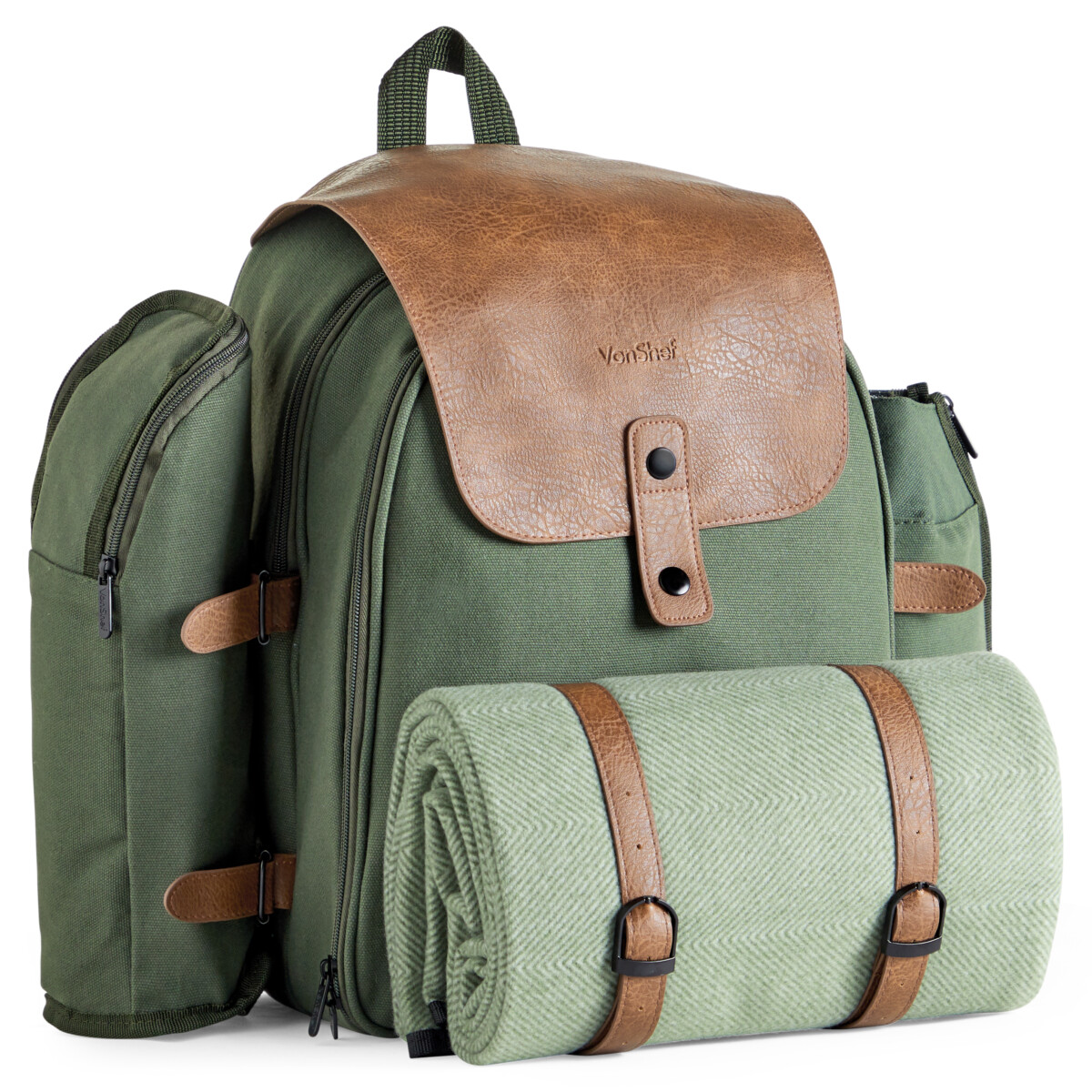 Inside, you'll discover a removable zip-up cooler compartment, ingeniously lined with aluminium foil insulation. This remarkable feature guarantees that your delectable assortment of cold meats, sandwiches, cheese, fruit, dips, and desserts remain fresh and delightfully chilled for an extended period with the use of premium ice packs (sold separately). No more compromising on taste or risking food spoilage. The backpack also comes with 4 x BPA-free plates; 4 x stainless steel cutlery sets of fork, knife and spoon; 4 x plastic wine glasses; 4 x cotton napkins; 1 x chopping board; 1 x salt and pepper shaker set; 1 x cheese knife and 1 x corkscrew/bottle opener.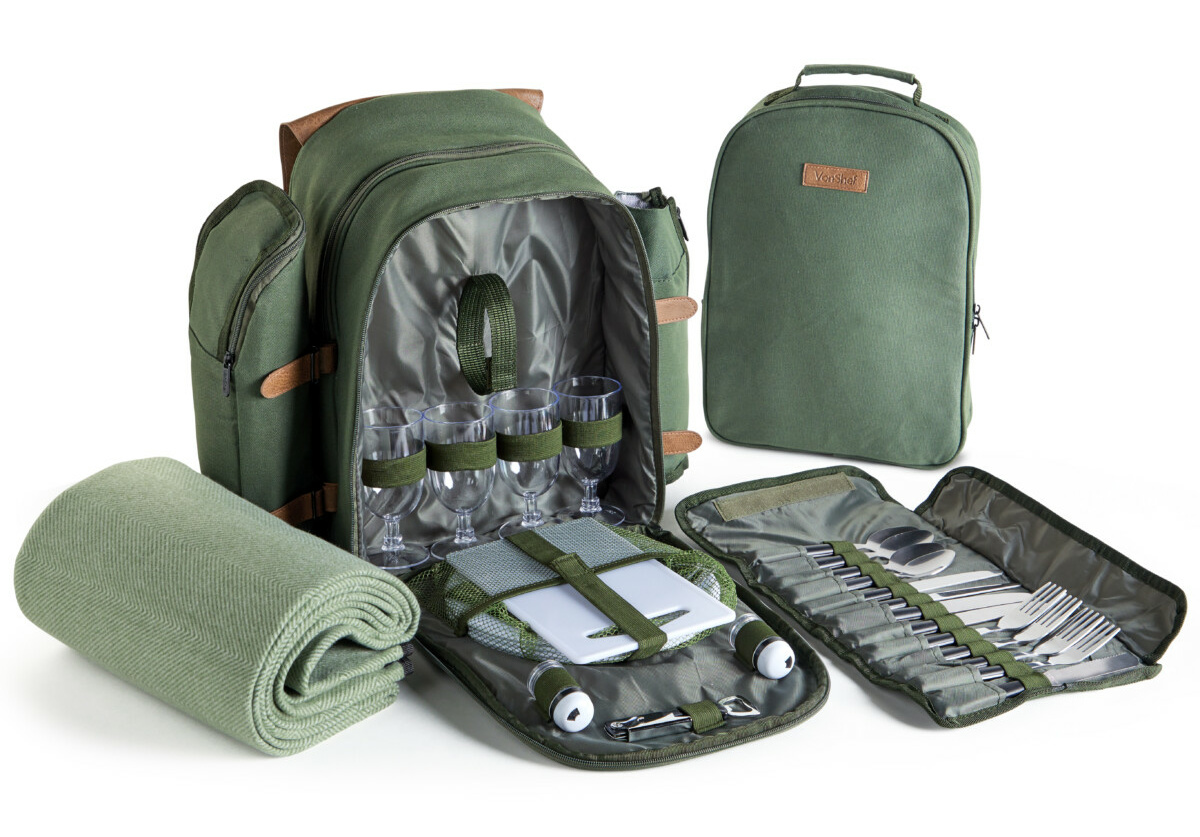 The VonShef 4-Person Adventure Backpack is the ultimate companion for those seeking a posh picnic experience. Priced at £79.99, this remarkable item can be yours by visiting www.vonhaus.com