Papapreneurs love to grill, but we also know we could all do with some top tips on how to be as good as the grill masters.  Luckily, Dan Cooper, Head Grill Master at Weber, shares his top 10 tips and tricks to barbecue the Weber Way.
1. Give your barbecue a good clean
First off, you need to make sure your barbecue is in good condition as, like everything else, barbecues require a little maintenance and by using the right products you can extend the lifetime of your barbecue to keep it looking like new year-round.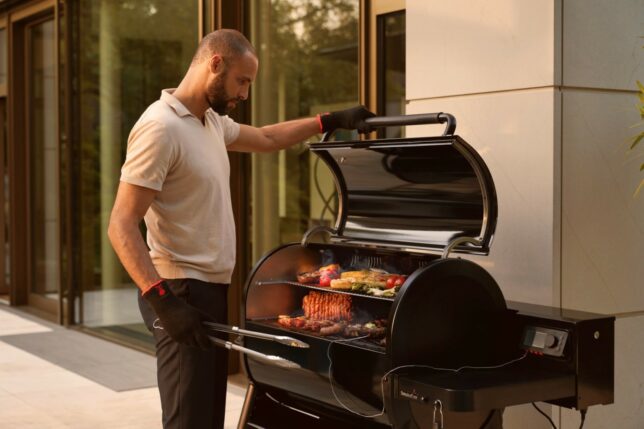 2. Make sure your barbecue is positioned safely
Always place your barbecue on a firm, flat, heat-resistant and non-flammable surface, and never place it in a tight space – I'd suggest positioning it approximately three feet from any walls or fencing.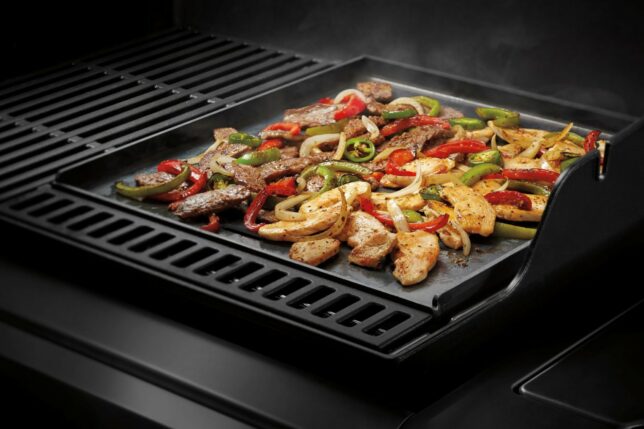 3. Ensure you're wearing the right gear
To protect your arms and hands when handling a hot barbecue, you should always use heat-resistant barbecue mitts and good quality, long tools. I'd also recommend wearing a barbecue apron, as it will protect your clothing from heat and spattering fat.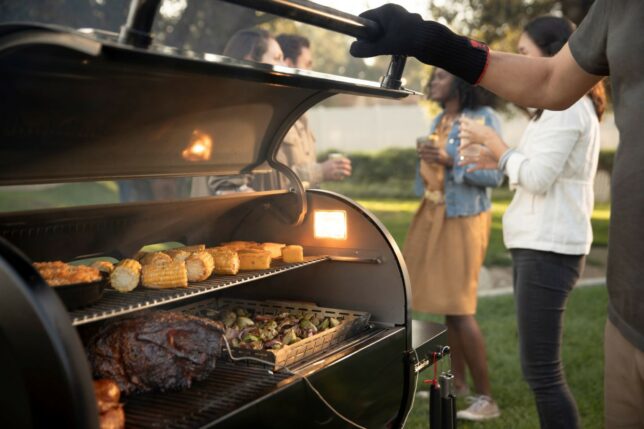 4. Be safe when using oil
Special care should also be taken if you're using oil on the barbecue. Oil should only be used if absolutely necessary and applied to the cooking grate using kitchen roll. Alternatively, you can spray the cooking grate with Weber's specially designed Non-Stick Spray.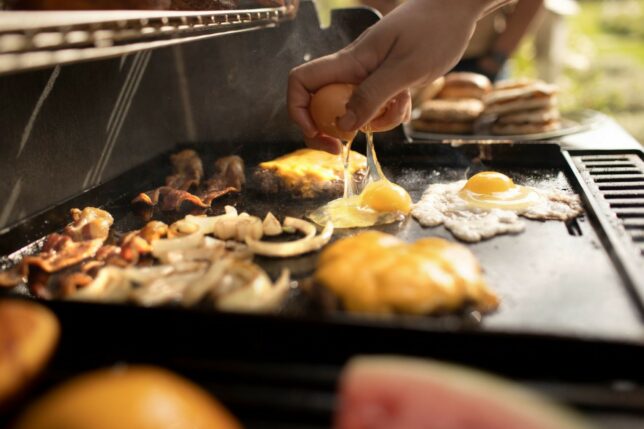 5. Light your barbecue correctly
The process for lighting a barbecue depends on the type you have. If you're lighting up a charcoal barbecue, use specialist lighting aids, such as Weber's lighter cubes, to light your barbecue.
Gas barbecues are easier to light, but it's important to make sure that you reach the optimum temperature for barbecuing.
Finally, lighting an electric barbecue is simple. Just plug the barbecue into a socket, turn the controller to 'high' and just let it heat up for 25 minutes with the lid on.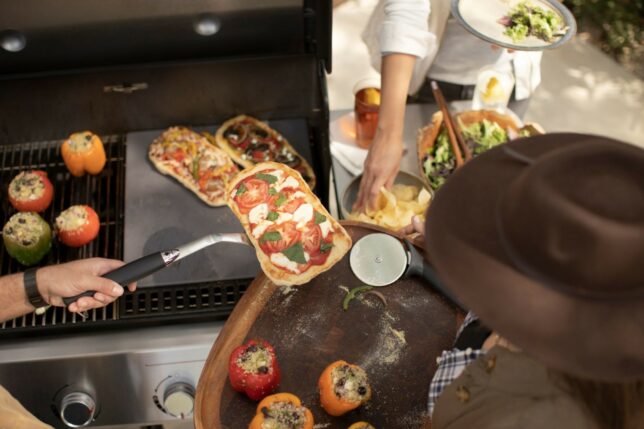 6. Always pre-heat your barbecue
You should always pre-heat your barbecue to the desired cooking temperature. If your grill does not reach the optimal cooking temperature, you could overcook your food by leaving it on the barbecue too long.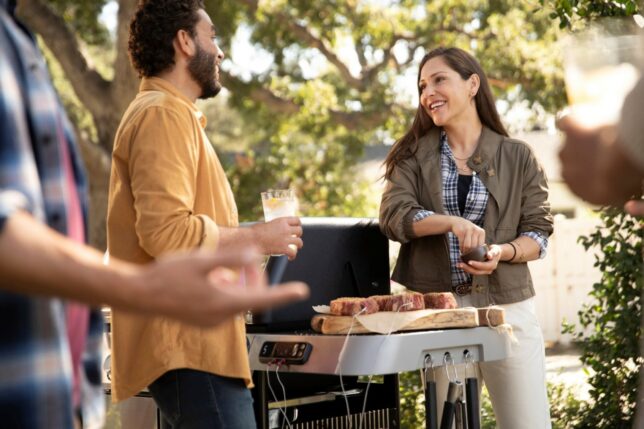 7. Barbecue with the lid down
Weber barbecues are designed for lid on cooking. This not only controls the temperature and allows the food to cook evenly, but also ensures smoke circulates inside the grill and infuses into the food, enhancing that barbecue flavour. In addition, keeping the lid shut means food is juicier, and it cooks faster, saving both time and fuel.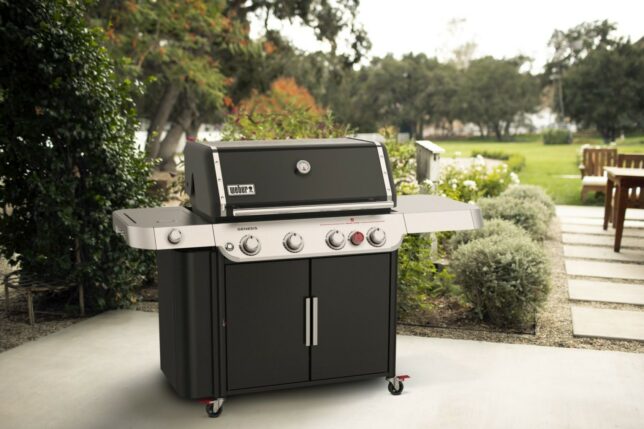 8. Select the right cooking method
It's essential to use the right method to ensure food is cooked to the optimal temperature.
The direct cooking method is when food is placed directly over the heat and is ideal for dishes that take less than 15 minutes to cook or that need a nice sear, such as steaks and burgers.
The indirect cooking method is where food is not placed directly over the heat. The food will cook "indirectly" through the heat circulating inside the barbecue. The indirect cooking method is perfect for foods that take longer than 30 minutes to cook, such as a roast.
The 50/50 cooking method uses a combination of direct and indirect cooking; this method can be used for food that takes between 15-30 minutes such as thicker cuts of steak and sausages.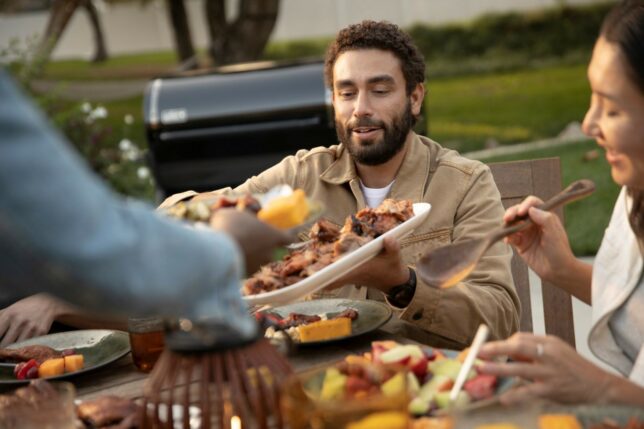 9. Use the Weber Connect Smart Grilling Hub
Rather than cooking for a specific amount of time or cutting into your meat to check that it's done, use a meat thermometer. It's the most accurate way to tell if your food is cooked so you can serve perfectly barbecued food every time.
We have a great product called the Weber Connect Smart Grilling Hub that helps take the guesswork out of barbecuing thanks to its advanced grilling technology. The Weber Connect links to an app on a smartphone to become a virtual barbecue assistant, which has also received an overhaul of updates with a range of new features added, including new a range of new recipes.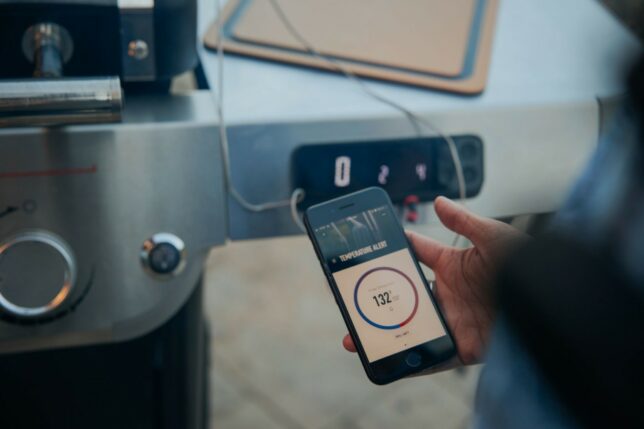 10. Create a cooking experience with your barbecue
Now's the time to really discover what you can do when barbecuing. It's about creating a cooking occasion, and we want to encourage you to be more adventurous with your barbecue meals.
Our new product line-up for 2022 focuses on pushing the boundaries of what can be done on a Weber barbecue. These include the 2022 GENESIS Gas Barbecue, our most advanced gas grill in 15 years, the 2022 SMOKEFIRE Wood Fired Pellet Grill, STEALTH Edition, which brings a sleek, distinctive black-on-black aesthetic to Weber's all-in-one SMOKEFIRE pellet grilling experience, and the WEBER CRAFTED Gourmet BBQ System, a line of exclusive, high-quality, interchangeable grillware.
For further information, visit www.weber.com
About the expert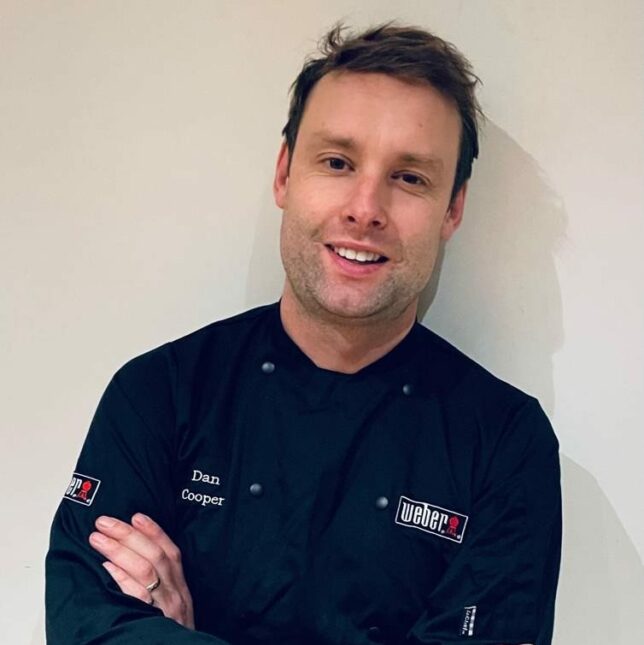 Outdoor chef and food lover, Dan Cooper is Head Grill Master for Weber Barbecues, part of the Western Europe Operations division, and has worked for the company for 11 years. His role for the last decade has involved educating a large portion of Europe as to The Weber Way of grilling. This includes developing recipes, training the Grill Academy chefs, and working with the brand's hotel and restaurant partners. Dan is a huge advocate of high-quality British meat and produce, and, using his experience, creativity, and passion for food, he ensures high standards and quality is maintained across the board.