By Bradley Simmonds, personal trainer and fitness influencer.
Tip 1 – Stick to a Schedule
Have your workout schedule ready before the week has started. Have it on your fridge to remind yourself. Tick off each workout each day. It's so important to stick to your schedule – a huge part of training is remaining disciplined. It's also great to visually see how much you have achieved and remind yourself how hard you have worked.
Tip 2 – Outfit at the Ready
Have your workout outfits ready to go so you feel organised and stylish. Look good & feel good walking into your workouts. One of the best ways I can boost my motivation is by being excited to wear a new outfit in the gym.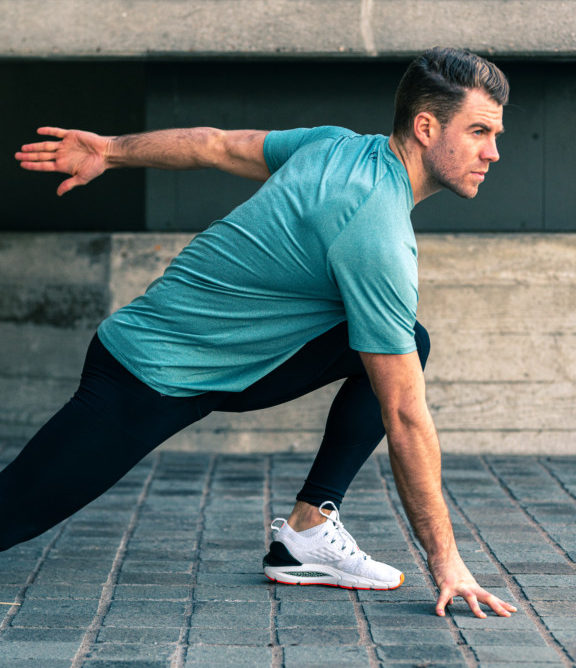 Tip 3 – Morning Workout
Set your alarm early and smash out a high intensity workout; whether it's a run outdoors or a HIIT class indoors – you'll release those endorphins to your brain making you feel positive for the day ahead. I personally love working out in the mornings, getting that sense of achievement and endorphin hit to kickstart the day. I also find it sets the tone for the rest of the day, making me feel more productive and confident.
Tip 4 – Friendly Boost
Train with a friend; someone who will keep you motivated to stay consistent. This is a great way to stay motivated – make your friends keep you accountable. Whenever I'm lacking in motivation, it's great to know my mates will give me a boost. Likewise, I'm there to give them the good energy they might need.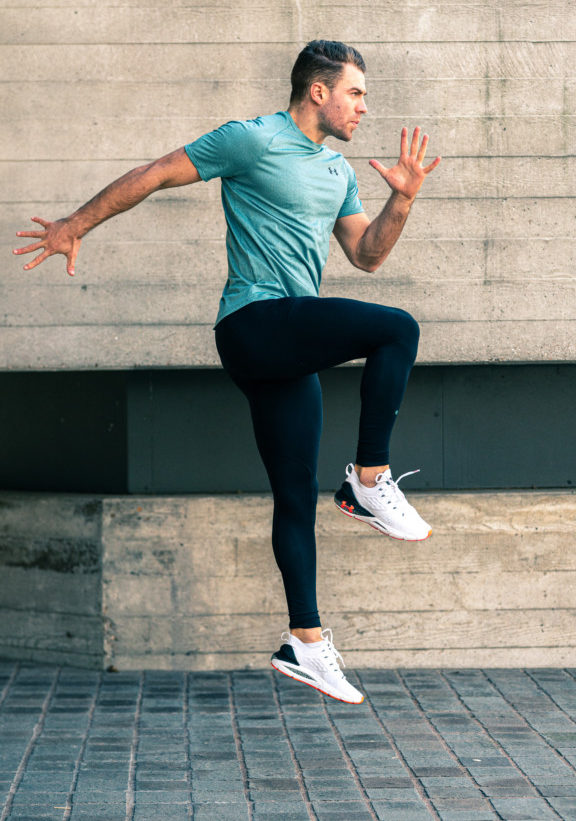 Tip 5 – There's an App For That
Download a fitness app so you can become part of a community. This will keep you motivated, and a structured plan and schedule will already be created for you. This is one of the main reasons I developed Get It Done (getitdone.fitness). So many people find it overwhelming to create a structured plan for themselves, often leading to them becoming bored due to repetitive workouts. By having a structure and offloading the responsibility of planning to someone else, you'll find it easier to stay on top of your training programme.
Tip 6 – Stepping Out
Wrap up warm and get those steps up with friends with a coffee in hand. Gossip or catch up whilst you're on the move. Every step counts to maintaining a healthy weight.
Any movement is good movement in my eyes – even a gentle walk in the park. It's a great way to burn a few extra calories without even realising.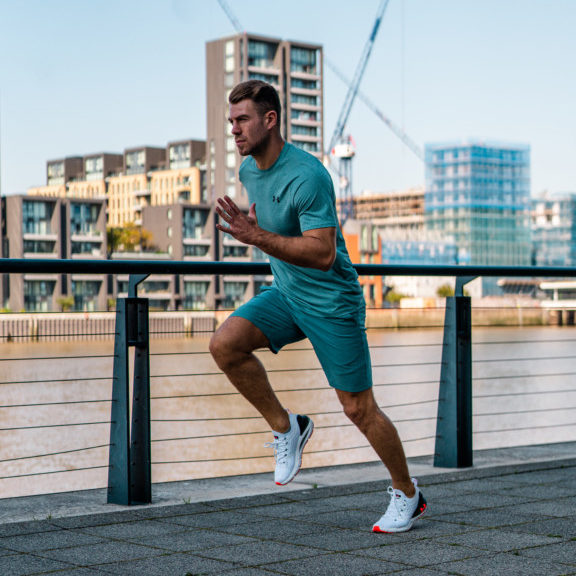 Tip 7 – Mix It Up
Mix up your training. Invest in some fitness equipment and improve your overall fitness levels with strength training, HIIT and core. This will keep it challenging so you don't get bored. It's important not to become fatigued by your training routine, so try and keep it interesting. New equipment is great – it will open up new ways to train and keep you engaged.
Tip 8 – Stretch Daily
Mobilising each day by spending 10-15 minutes stretching is an important part of your workout regime to ensure you're your body is mobile and not at risk of muscular injuries. I can't overestimate how important it is to stretch and keep your body healthy. 10-15 minutes may sound like a lot but it goes a long way to preventing injury – I find it's a great time to reflect and think, too.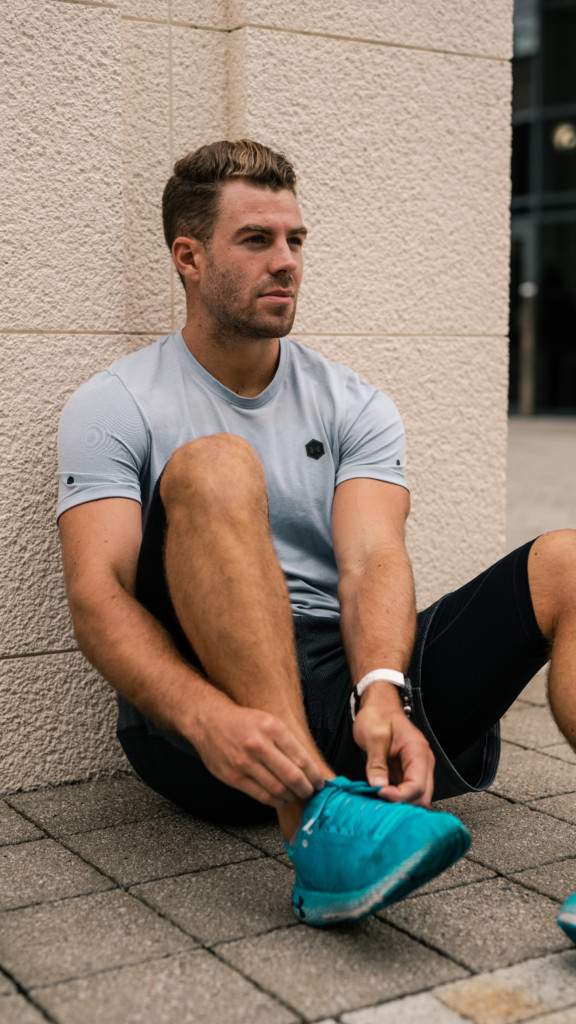 Tip 9 – Try Something New
Come out of your comfort zone and try something completely new. Whether it's boxing training, yoga or Pilates or even running. If you enjoy it, it will be a game changer. Get It Done offers all different types of classes, all of which are beneficial for different reasons. I never thought I'd enjoy yoga, but I love it now. Give it a go – worst case scenario, you don't have to try it again!
Tip 10 – Set a Goal
Have a goal set by the end of winter, have it written on your phone screen to remind yourself every day. This will keep you motivated to stay on track. It's important to remember why you're doing this – whether it's muscle gain, weight loss, or even just spending less time in the pub. I keep my targets on my lock screen so that I'm seeing them at least 10 times a day. It's a simple trick but it really helps reinforce why the hard work will be worth it!
Get It Done is currently available online at getitdone.fitness and via app on iOS, Android & Apple TV. Subscriptions start at £22 per month.
About the expert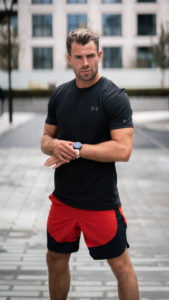 Personal trainer and fitness influencer Bradley Simmonds has gone from strength to strength. He has become a huge social media sensation, providing fitness enthusiasts around the world with new workout routines and motivational posts on a daily basis. His positive attitude and unique style has also caught the eye of sportsmen, Olympians, musicians and celebrities. Since pursuing a career as a personal trainer at the age of 20, Bradley has become an ambassador for brands such as Under Armour, Adidas, WOWHydrate, TAG Heuer and My Protein. He trains the likes of John Terry, Louise Redknapp, Emma Bunton and other A listers. His debut book "Get it Done" has been published, making it into the Sunday Times Top 10 for Food and Drink. Bradley has been British GQ's official PT and fitness columnist. In October 2020 he was the cover star for Men's Health. Last year Bradley launched his fitness platform Get It Done, a fitness website which offers live daily workouts. Users can access classes such as Yoga, Pilates and Boxing with a number of highly qualified trainers. It also offers weekly Q&As with health experts such as top nutritionists and doctors. The app launched in October 2021. Bradley aims to motivate millions of people every day to live and maintain a healthy sustainable lifestyle, whilst working with more of the UK's credible brands and the world's greatest athletes.