By Nick Orme, co-founder of Njori.
All keen cooks like to imagine themselves as a Masterchef finalist, rustling up elaborate dishes with flair and panache, wowing all who try our culinary creations and perhaps even receiving a compliment from presenter Gregg Wallace. However, the reality is that the kitchen can be a daunting place – all that pressure, heat and sharp knives – and many of us lack the confidence to achieve our gastronomic aspirations.
During my many years as a designer of kitchen products for JosephJoseph and since, designing and developing the Njori Tempo, I have learned what makes life in the kitchen easier and this has helped build my confidence regardless of what I'm cooking. I've come to realise that cooking is about having a passion, quality products and produce, and some sage advice. Here are some top tips I've picked up along the way.
Be prepared!
Something I've learned the hard way is to take time to prep before you start cooking. I can't tell you how many recipes I've begun before getting to the bit where it says, 'now leave in the fridge overnight', when I was hoping to serve it to friends that evening. Reading a recipe through to the end prepares you for what's coming next and the equipment and ingredients you'll need.
Make sure your kitchen is clean, tidy and clutter-free before you start. There's nothing worse than having a hot pan in your hand and no clear surface to put it down on. Practising good mise en place (setting up) will help you feel in control in the kitchen and will make cooking more enjoyable.
To make life easier, prep all your ingredients, too. All that fiddly peeling and chopping can really swing the balance if you leave it to the last minute and have something already frying away in the pan. Trying to chop and stir is harder than patting your head and rubbing your stomach – I've tried it! I admit I'm a cooking nerd, but I've got into the habit of filling old takeaway tubs with each of my prepped ingredients: cooking is made simpler and it makes you feel like a pro!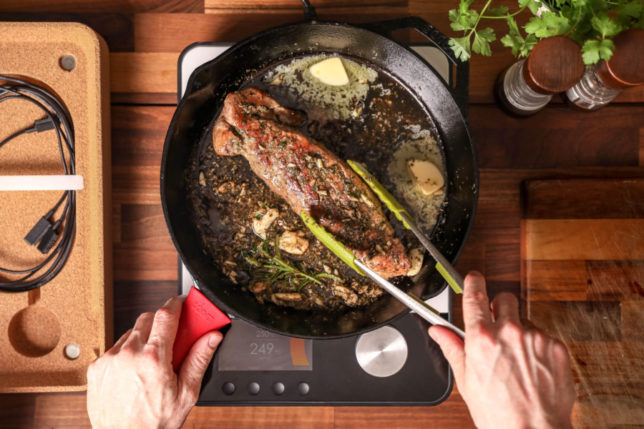 Keep stock of pantry staples
There are some key ingredients your cupboard should never be without, to elevate your cooking and ensure you're always ready to rustle up a good meal should an unexpected guest turn up.
Good-quality extra-virgin olive oil is top of the list. It will give your dressings and sauces a depth of flavour you can't achieve with cheaper oil. However, don't be tempted to use extra-virgin oil for frying – it has a low smoke point, so can give a bitter, burnt flavour to your cooking. Instead, choose sunflower, rapeseed or standard olive oil, all of which have higher smoke points.
Next up is vinegar, a versatile ingredient: a good-quality balsamic for its thick sweetness that pairs perfectly with tomatoes and mozzarella; sherry vinegar for its pungent, nutty flavour that works well in marinades for meat and fish; cider vinegar for salad dressings and coleslaw; and good old Sarson's malt vinegar for cooking poached eggs and for Friday night fish and chips!
Something I've become more confident about is seasoning food. Herbs and spices are kings of the kitchen, taking my cooking from bland and boring to tasty and intricate. I think people shy away from seasoning, perhaps put off by health warnings about too much salt, but my advice is to be brave! Maldon sea salt flakes stand proudly on my kitchen counter, as does a mill of fresh black peppercorns (ready-ground pepper loses flavour quickly) – there is very little that can't be improved with a good three-finger pinch of these two ingredients. Cumin seeds, fennel seeds and cloves are handy spices to have and keep longer than the powdered varieties. They can be dry-toasted and ground with a pestle and mortar to release their full flavours.
I've also taken to growing herbs on the windowsill. Fresh, homegrown basil, thyme and mint taste so much better than anything you'll find in packets and are great for sauces, dressings and garnishes. Chilli plants are easy to grow and have the added benefit of looking pretty.
Other cupboard staples I advocate are tins of Italian tomatoes, anchovies, tuna, black beans, butter beans, chickpeas, olives and rice and pasta of all shapes and sizes! Even with nothing in the fridge, you could cook up something spectacular with just a few of these pantry staples.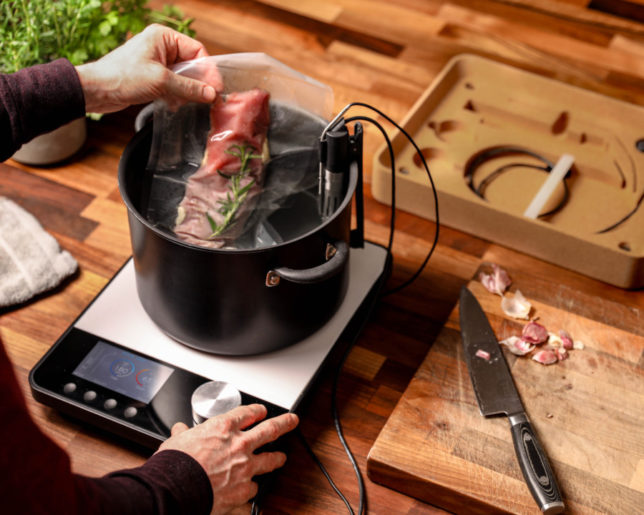 Essential utensils
There are tonnes of kitchen gadgets and gizmos that claim to work miracles, but in my experience, many of them clutter up cupboards and are too much of a faff to use on a regular basis. I'm a firm believer that everything you own should be functional and practical – and ideally, beautiful too. There's a reason JosephJoseph's multicoloured Nest bowls are still a top-seller 13 years on – they're useful, easy to store and clean, and they look good. Arm yourself with the right equipment and your confidence in the kitchen will grow.
Every kitchen should have a few hard-working pans: a wok, a heavy-bottomed frying pan, a cast-iron casserole dish, such as Le Creuset, a milk pan with a pouring lip and a couple of saucepans with lids. I use my trusty Circulon sauté pan for most things. It has a reinforced base and non-stick coating, so I never worry about omelettes sticking or having to prise off salmon skin from the pan.
Sharp knives are another kitchen staple. There's nothing more frustrating or dangerous than a blunt knife that needs extra force to cut through produce. I treasure my hand-crafted Blok Knives Chef's Knife. It's a large multi-purpose knife and, although it was pricey (mine was a Christmas present), I use it daily and it has replaced two or three cheaper knives in my drawer. A knife should be a pleasure to use and treated with respect, and if you equip yourself with a good sharpener, there's no reason a knife can't last a lifetime.
One gadget I can't live without is a temperature probe. It's a game-changer when cooking meat. If you're going to treat yourself to a good-quality ribeye steak or free-range chicken, you want to be sure you are cooking them to perfection and not obliterating the meat, which is so easy to do. A probe is a must for a barbeque and can help you gain confidence when cooking slow-cooked dishes like pulled pork, too. I use a Thermopro, which is a great all-rounder – it's even useful for shallow-frying vegetables, making jam and tempering chocolate.
Weighing scales are another essential. Though it's tempting to be all Jamie Oliver and chuck in a pinch of this or handful of that, his confidence comes from years of experience, and for many recipes, the difference between a few grammes added or omitted could be catastrophic.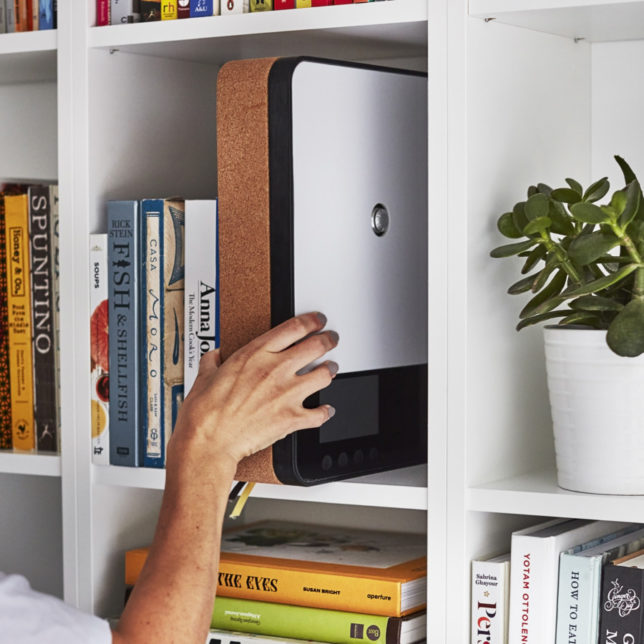 Practice makes perfect
Confidence comes from repetition and practice. Get cooking as much as possible and keep recreating your favourite recipes. Even the best chefs have a handful of go-to recipes that they cook on repeat. I have a list of 'weekday suppers' that I have on rotation. The more you learn how to cook a dish, the less you'll need to rely on the recipe and soon you'll be adding your own touches.
Although following a recipe to the letter is a good skill (and important when it comes to baking), don't feel too restricted. If you don't have one of the ingredients required in a recipe, leave it out or swap another one in. It's a great way to experiment! I love using multiple recipes for inspiration. I pick and choose bits from each that I want to use – sometimes it works and sometimes it doesn't – but each time I learn something new.
Another thing that helped my confidence as a home cook was to start with simple recipes before I moved onto more complex ones. In my opinion, some of the best dishes come down to just a few good-quality ingredients cooked well. Who doesn't love steak and salad or spaghetti carbonara?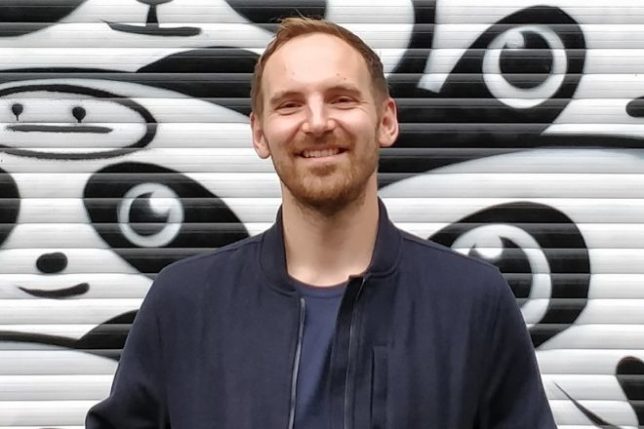 Take note
Taking notes is something I've learned to do since we've been developing our own Njori recipes. Keeping a record of adjustments to timings, measurements and ingredients has really helped me perfect dishes and gain confidence when cooking them. I find noting temperature crucially important, especially when it comes to trickier cooking methods, such as sous vide or deep frying.
I recently got an ideal present – a Stone chef's notebook – to help me with my note-taking, and if you're a keen cook, it might be one for your wish-list. Designed specifically for chefs, the pages are made from smooth limestone that is completely waterproof and greaseproof to withstand the inevitable kitchen spills. It also has a handy conversion chart at the back and a magnet to allow you to stick it to the fridge!
Try recipes you love and then tweak them to your own taste. Experiment and taste, taste, taste as you go! Play with flavour and follow your senses: if you don't like spice, tone it down or try adding in a new ingredient. Keep notes of what you have done so that if the dish is a stroke of success, you'll have reference and be able to create it again. And you never know when someone you've cooked for might ask for your recipe!
About the expert
Nick Orme is the co-founder of Njori. Njori designs smart, innovative kitchen tech for foodies who want professional, restaurant-quality results at home. The Njori Tempo is the first pack-away smart induction cooker that enables you to measure, monitor and regulate temperature to compose perfect meals, every time. Learn more at www.njori.com and follow on Instagram @njoricooking