Unveiling a world of enchantment nestled in the heart of Somerset, Wookey Hole is an idyllic destination for families seeking a memorable escape. Situated alongside the world-renowned Wookey Hole Caves is the Wookey Hole Hotel – a captivating hotel promising a year-round haven for both family holidays and short breaks. Boasting ample parking, complimentary WiFi, an in-house restaurant, and a stylish bar, the Wookey Hole Hotel ensures that every aspect of your stay is infused with comfort and convenience.

A Haven of Comfort and Luxury
The Wookey Hole Hotel features 58 charming guest bedrooms, catering to a range of preferences and requirements. From standard double rooms to luxurious family suites, including accessible rooms, every accommodation option presents a delightful retreat. Each room is complete with an en-suite bathroom, a flat-screen LCD TV, and various other amenities, ensuring that guests can unwind in style. Whether you're planning a family getaway or celebrating a special occasion, the Wookey Hole Hotel offers the perfect setting.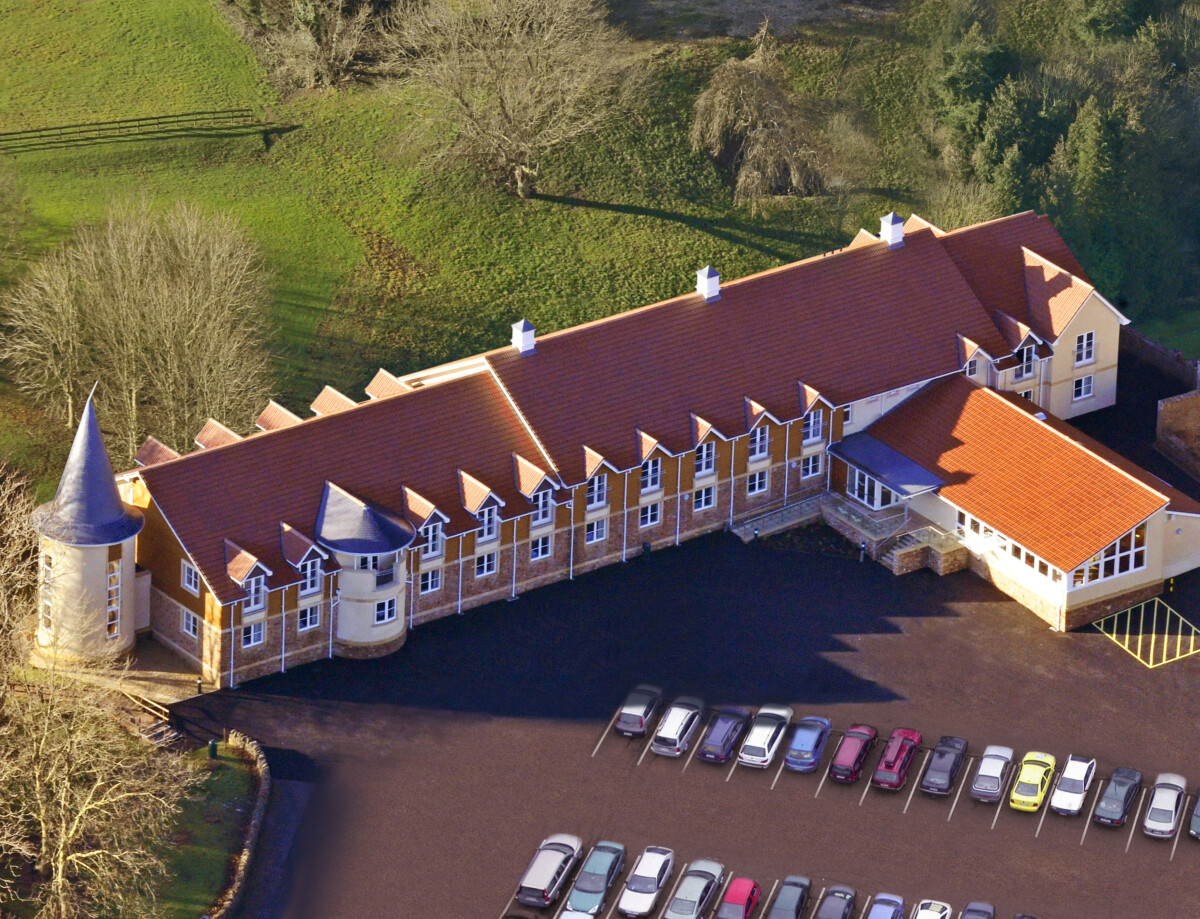 The Witch's Hat Suite boasts comfortable accommodation for couples looking for something special. The Witch's Hat offers a double bed on the upper floor, with lounge and living space on the lower floor. With the roof shaped like a Witch's Hat and the unique tower design, this room is perfect for a weekend getaway or a special occasion.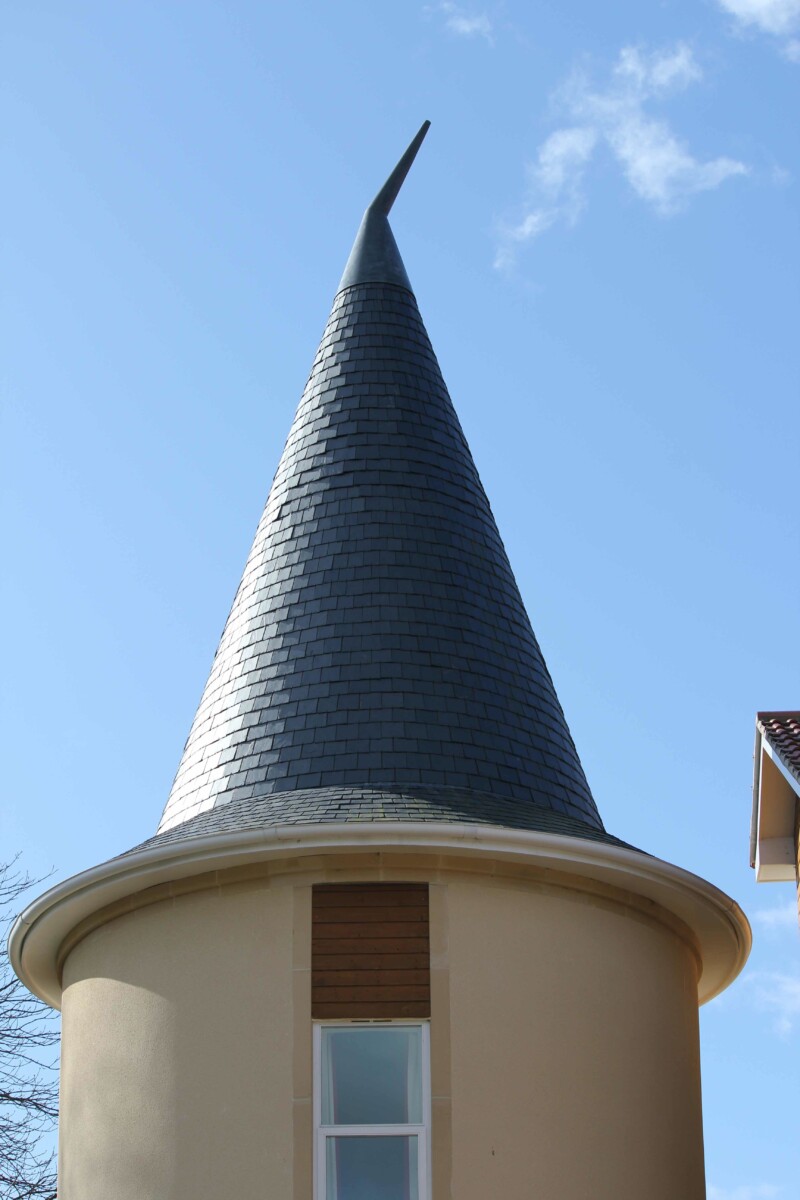 Indulge Your Palate
Step into the Bar and Restaurant at the Wookey Hole Hotel, where a delightful dining experience awaits. With a warm and welcoming atmosphere, this family-friendly venue serves delectable dishes for breakfast and dinner. Open daily, the Bar and Restaurant cater to both hotel guests and non-residents, promising a vibrant culinary journey for all. Revel in the flavorsome delights and create lasting memories over shared meals.
Exploring Somerset's Treasures
Nestled in an ideal location, the Wookey Hole Hotel allows guests to easily explore the wonders of Somerset. Merely two miles from the medieval city of Wells, and in close proximity to Bath and Bristol, this charming retreat offers a gateway to an array of local attractions. Marvel at the awe-inspiring Wells Cathedral, peruse the eclectic offerings of Clarks Village, or delve into the mysteries of Glastonbury Abbey. Whether seeking cultural immersion or picturesque countryside strolls, Somerset has it all.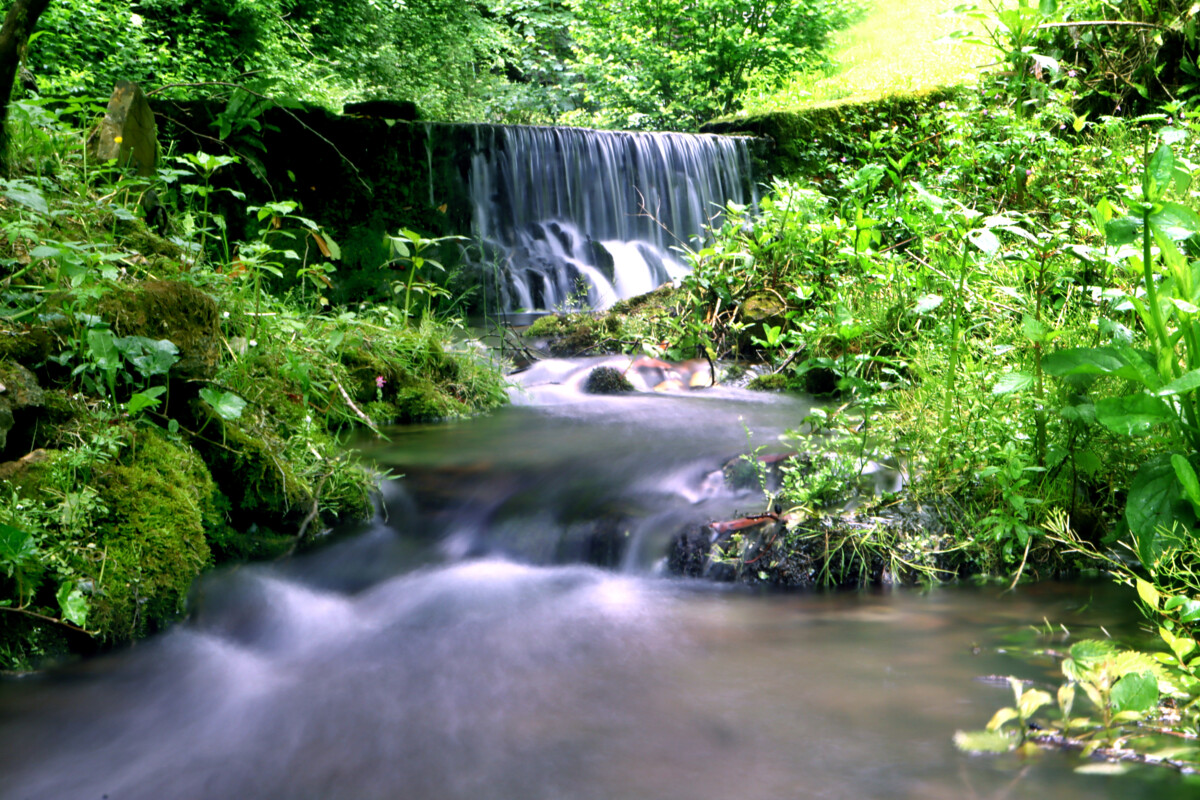 Wookey Hole Caves: Immerse Yourself in Natural Wonder
Prepare to embark on an underground adventure like no other at the Wookey Hole Caves and Attractions. The independent, family-run attraction is nestled in the heart of the Mendip Hills in Somerset and is home to a vast underground network of caverns, shrouded in mystery, that explorers of all ages love and return to each year. As well as the caves, Wookey Hole boasts a beautiful valley with a dinosaur grove, a museum set in a Victorian Paper Mill, that also houses a penny arcade, 4D Cinema, massive soft play area and 400-seater Theatre where the world-famous Wookey Hole Circus performs.
Unravel the mesmerizing story of these caves, whose genesis dates back millions of years to a single raindrop. As rainwater seeped through the porous sedimentary rock of the Mendip Hills, it slowly sculpted the magnificent chambers that captivate visitors today. The famous caves are believed at different times to have been home of the legendary Witch of Wookey Hole, cave bears, Neanderthals and even a Romano-British burial chamber. The attraction welcomes more than 250,000 visitors each year, keen to understand its rich history and to fall under the spell of the Witch of Wookey Hole. Your visit includes a guided tour outside school holidays, or the opportunity to explore at your own pace during school breaks, accompanied by knowledgeable guides who weave tales and legends of Wookey Hole.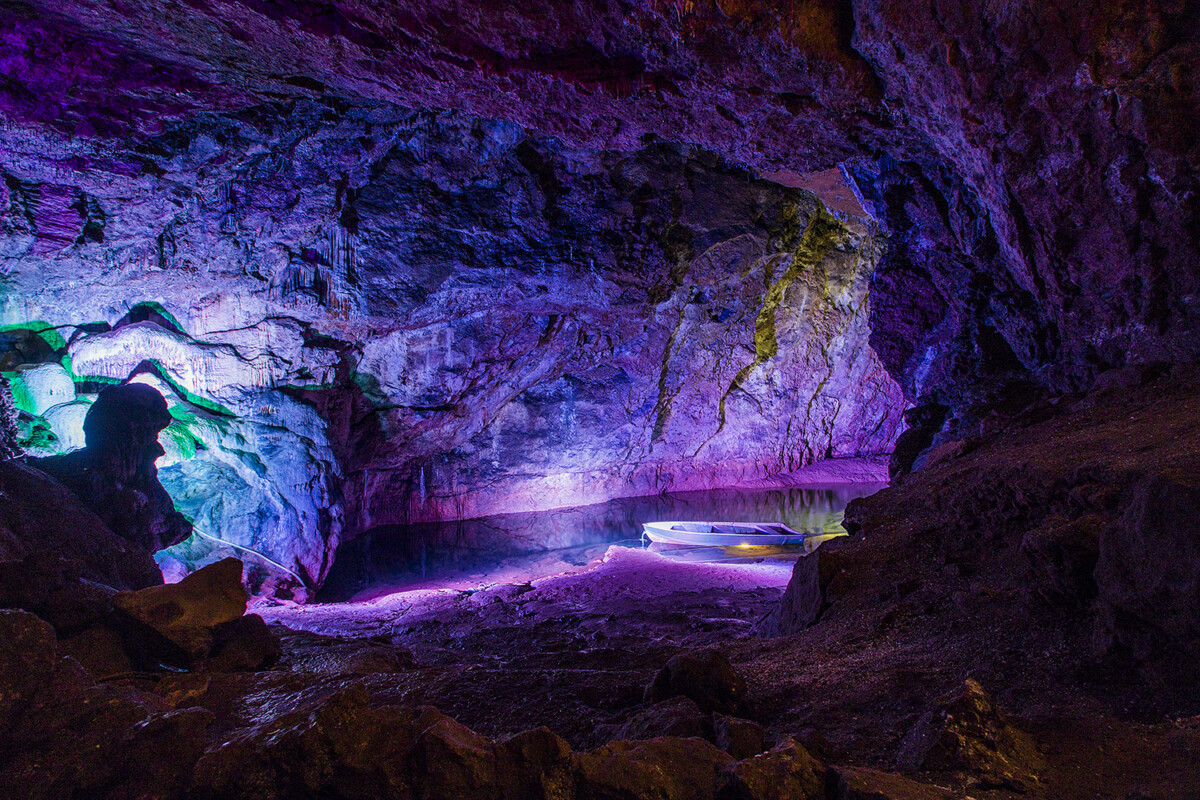 Adventure Golf: Tee Off Under the Sun
Bask in the sunshine and partake in a round of Adventure Golf at Wookey Hole. Open every day except in January and February, this delightful outdoor activity promises fun for the whole family. Putt your way through challenging obstacles and enjoy the pleasant surroundings as you compete for victory, weather permitting.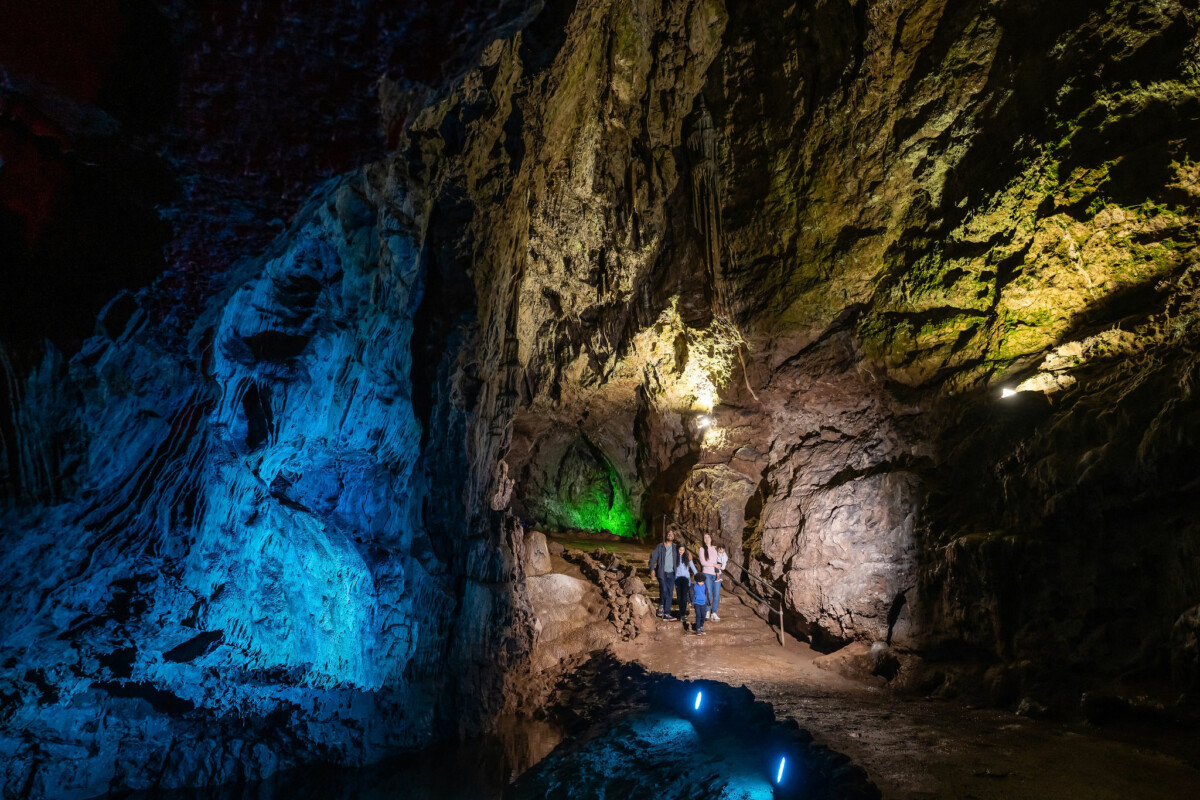 Wookey Hole Museum: Unveiling the Rich History of Wookey Hole
Delve into the captivating history of Wookey Hole by visiting the museum, where three fascinating exhibits await. Explore the enthralling story of the Caves, delve into the world of cave diving, and discover the ancient craft of papermaking. Immerse yourself in the wealth of knowledge showcased within these exhibits, unravelling the secrets of Wookey Hole's past.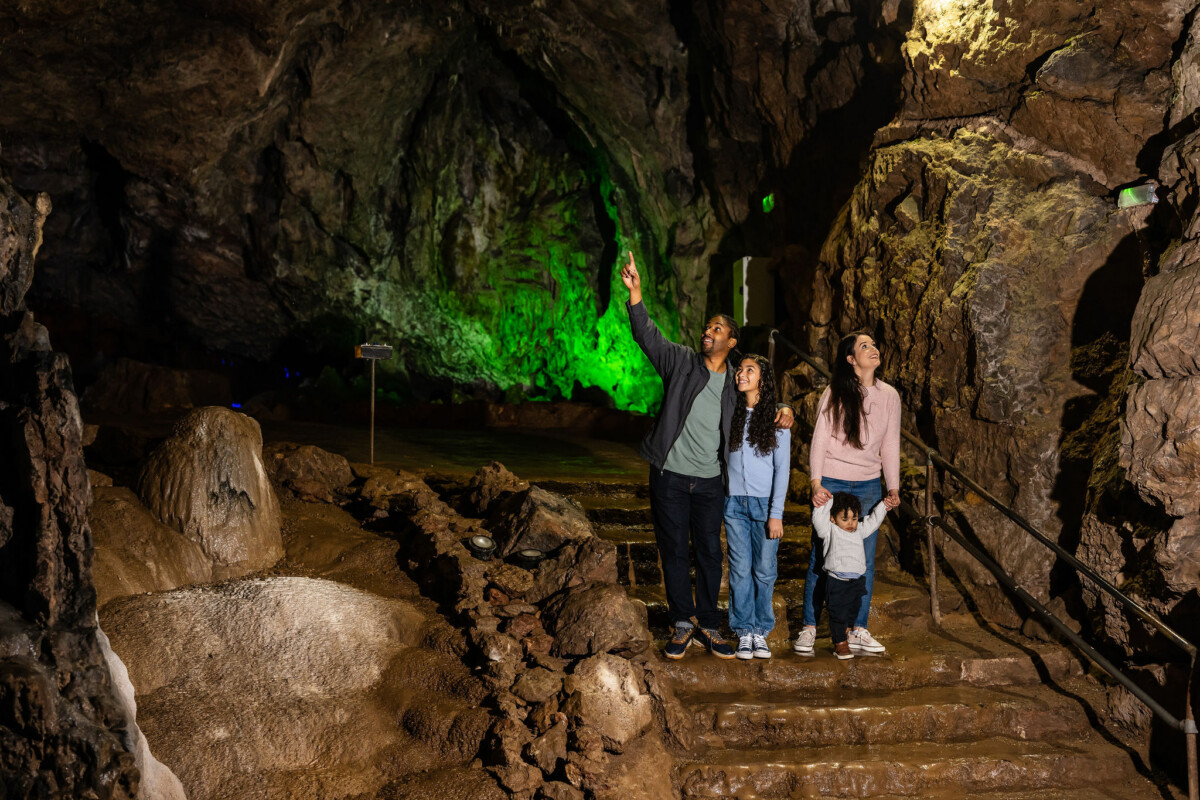 Dinosaur Grove: A Prehistoric Encounter
Prepare for a face-to-face encounter with magnificent prehistoric beasts at Dinosaur Grove. Marvel at these creatures, some of which even move, as you stroll through this captivating outdoor exhibit. Let your imagination run wild as you learn about the fascinating world of dinosaurs and the secrets they hold.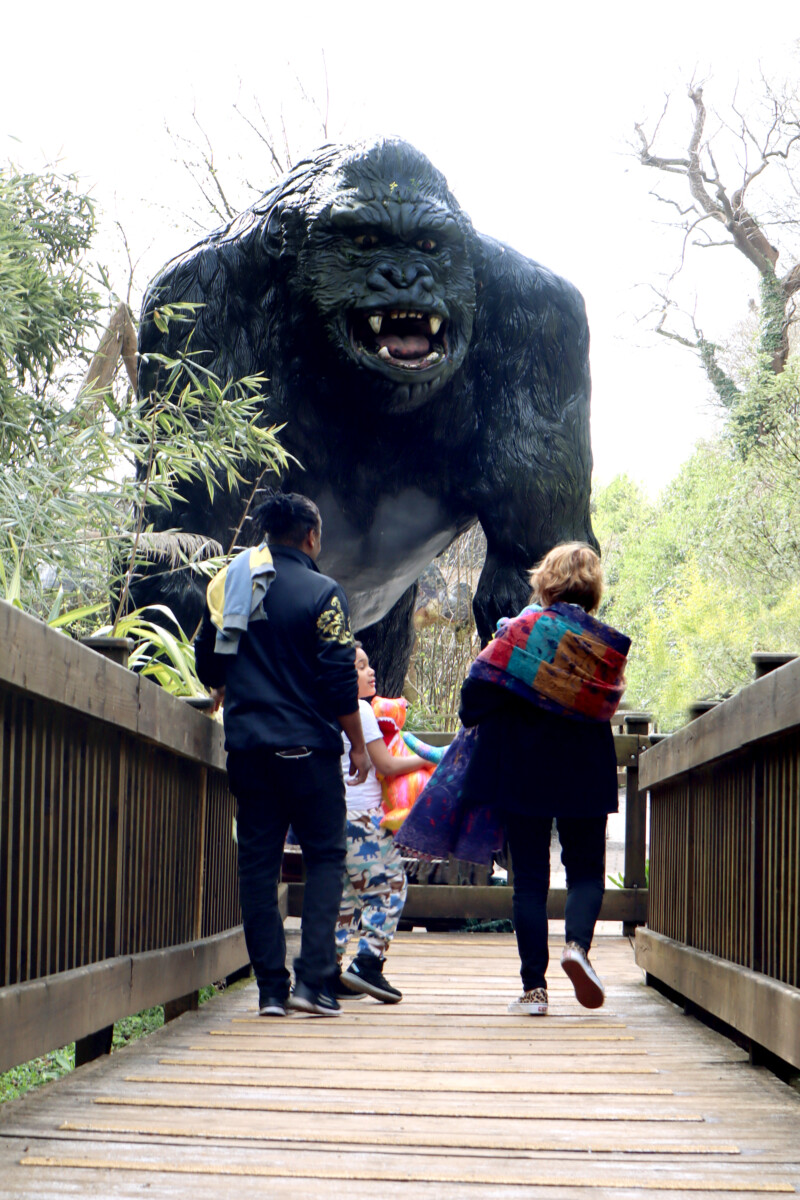 The Mill: Where Magic and Wonder Collide
Step into The Mill, a whimsical haven brimming with history, charm, and wonder. Children will love the vast soft play area, indulge in a dose of nostalgia at the vintage arcade, and lose yourself in the enchanting world of magic mirrors. The Mill also houses the museum, offering further insight into Wookey Hole's captivating heritage. And on weekends and during Somerset school holidays, be sure to catch a mesmerizing performance by the world-famous Wookey Hole Circus that will leave you in awe.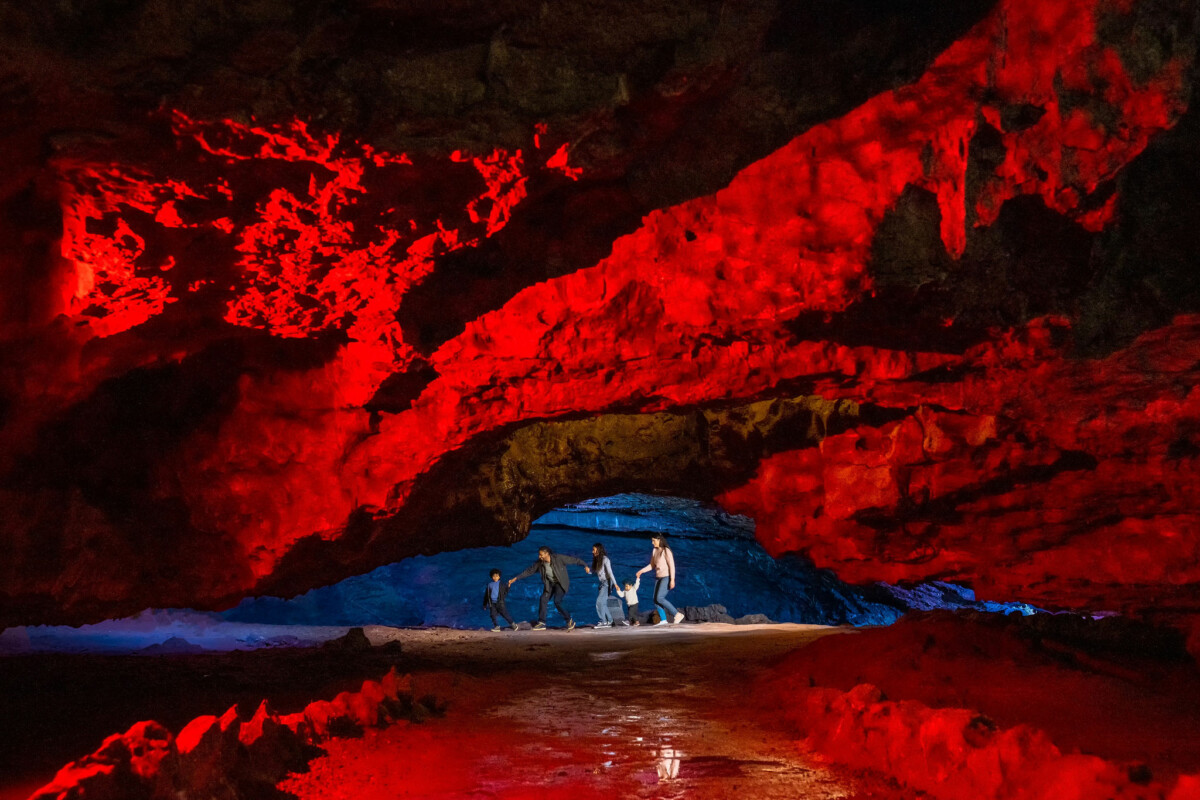 4D Cinema: A Multisensory Cinematic Experience
Immerse yourself in the wonders of the 4D Cinema during your visit to Wookey Hole. Prepare for an adventure with Scooby-Doo and friends in the "SCOOB! 4D Experience." Join Scooby, Shaggy, Fred, Velma, and Daphne as they unravel their most daring mystery yet. With shows running regularly throughout the day, this multisensory cinematic experience will transport you into the heart of the action. Please note that due to the immersive nature of the experience, it is not suitable for children under three.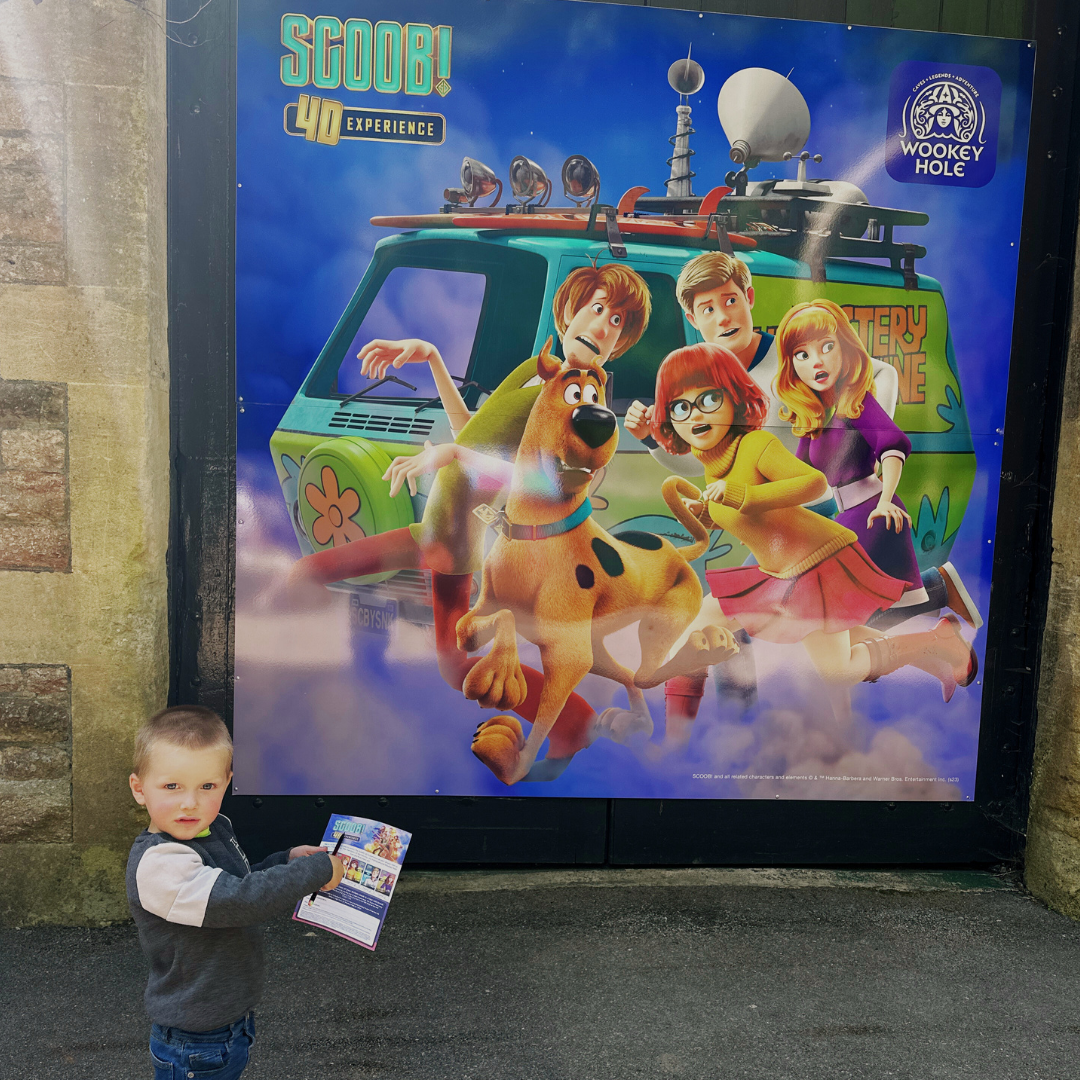 Wild Wookey: Unleash Your Inner Explorer
For the daring and adventurous, Wild Wookey offers an unparalleled experience within the caves. Follow in the footsteps of legends as you crawl, climb, and abseil your way through hidden passageways, unveiling the caves' secrets in a way few have the opportunity to witness. This physically and psychologically challenging adventure is tailor-made for those seeking an adrenaline-fueled exploration. Only the physically fit need apply.
Eat, Drink, Shop: Indulge Your Senses
Satisfy your culinary cravings at Captain Jack's Restaurant, where home-cooked dishes, sandwiches, and delectable cakes await. Make sure to visit the Ice Cream Parlour during the summer holidays and select Spring and Summer Weekends to sample one of over 20 different flavours of Marsh Field ice cream, including plant-based and gluten-free options. With ample outdoor and indoor spaces available, you can also enjoy a delightful picnic amidst the picturesque surroundings. And don't forget to stop by the gift shop to pick up something to remind you of your visit including unique Wookey Hole souvenirs, pocket money toys, and an array of Somerset delights, including the cave-aged Wookey Hole Cheese.
A New Generation of Wookey Hole
Wookey Hole has begun a new journey to refresh and diversify its offering under the leadership of a family trust that has been set up following the death of Gerry Cottle, the Circus legend and former owner. Gerry bought Wookey Hole in 2003 and he ran the attraction until his death in 2021. Gerry left Wookey Hole to his children in Trust and the family are working hard to both preserve Gerry's legacy and bring more of the historical aspects of Wookey Hole back to the fore.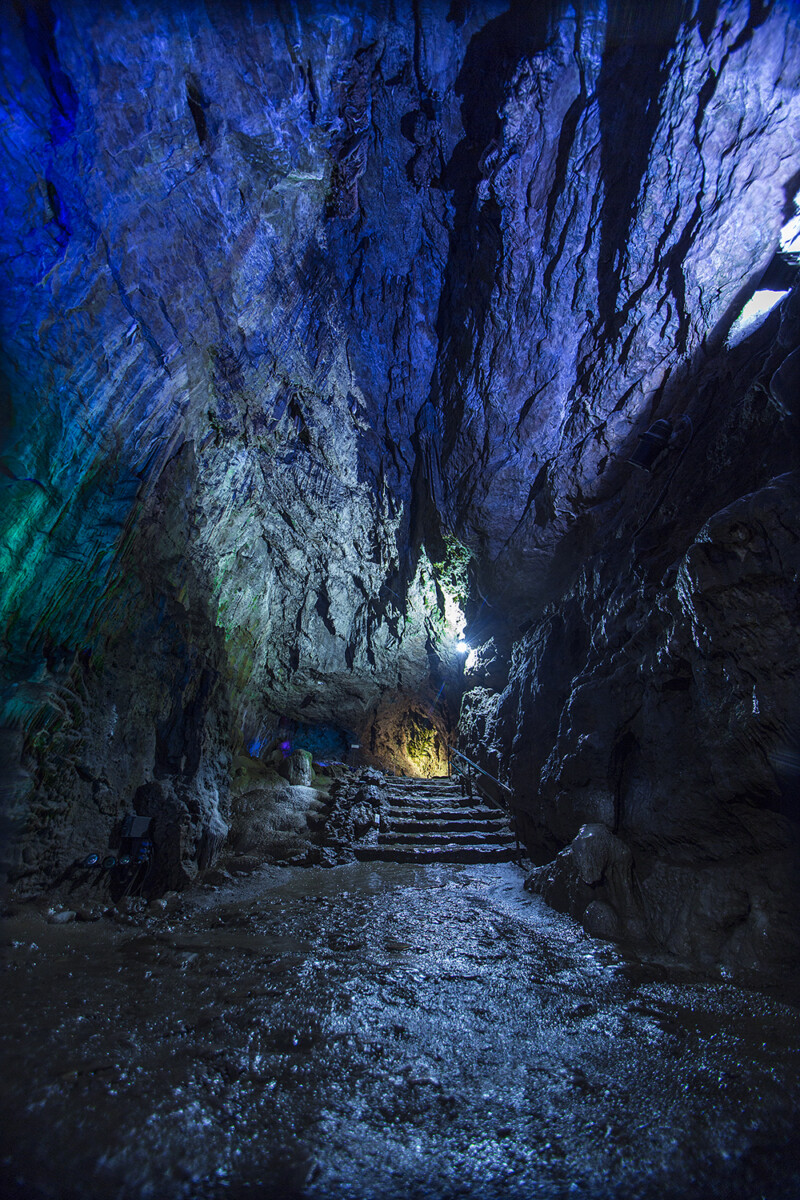 Already underway on their new journey, the family has taken the business through a brand refresh and is working through updating the facilities. An extensive renovation of the toilet block located in the entrance car park has just been completed, as well as a brand new games room in the Wookey Hole hotel. There are exciting plans to develop the attraction's offering further with a brand-new restaurant and calendar of events and activities.  Creating magical and memorable experiences for visitors of all ages will be at the heart of all launches, including the brand-new interactive circus show, Trolls Pop Quiz, the just-launched "SCOOB! 4D Experience", a thrilling monster trail, returning for the school summer holidays, and Comedy Cavern night on 1 September 2023.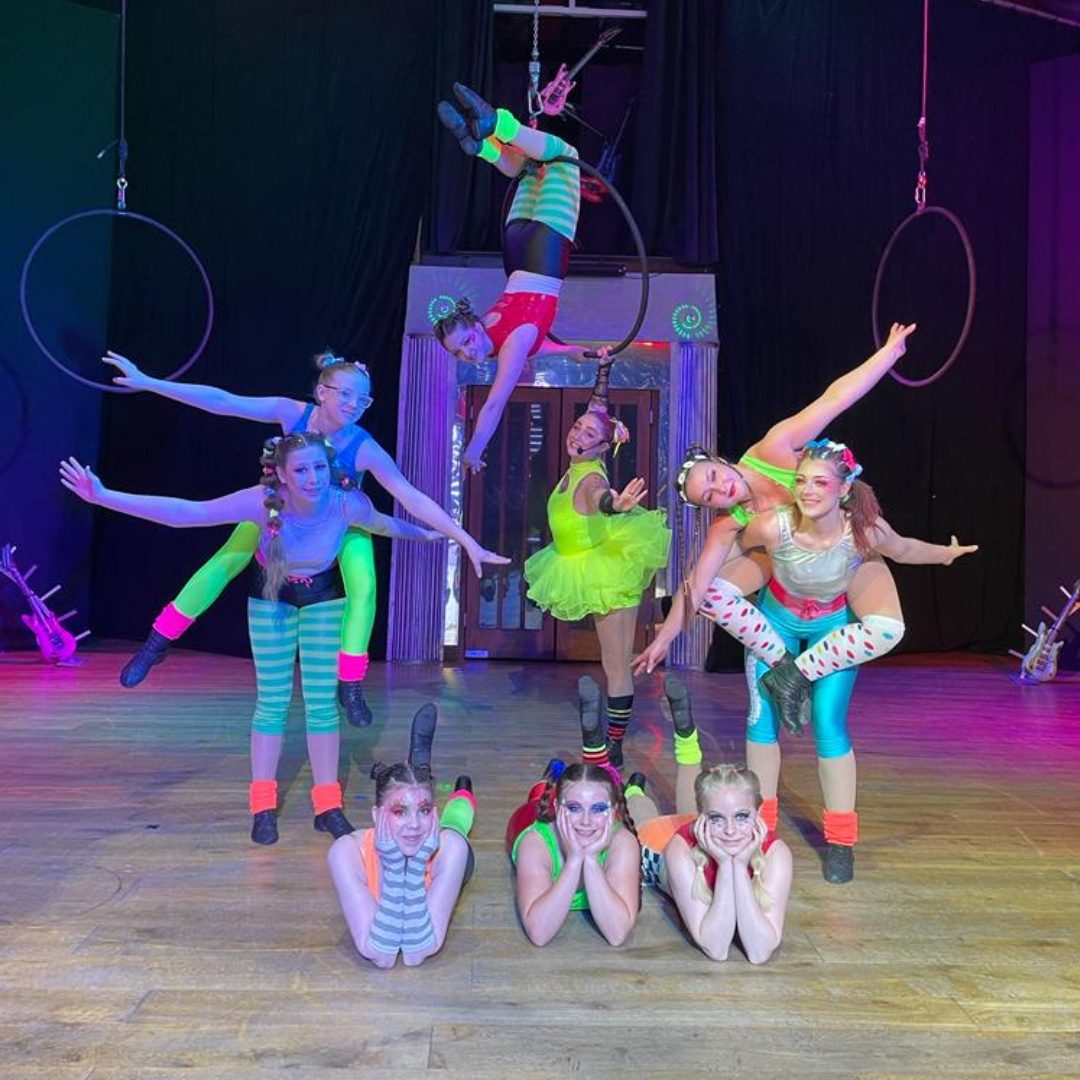 Ellen Ramsay, granddaughter of Gerry Cottle, plays an integral role in the development of Wookey Hole, including performing in the Wookey Hole Circus, taking on the role of the Witch of Wookey Hole and supporting the marketing team. She comments, "It's a very exciting time for everyone at Wookey Hole.  Somerset has been our family home for 20 years and we want to honour my Grandad's legacy. Grandad loved to entertain, delight and surprise and over the 18 years he ran Wookey Hole he created a whimsical marriage of entertainment and education. We plan to continue this but with an even greater emphasis on the historical and education aspects of our offering. We never forget though that people visit us to have fun and make memories! This is a new beginning for our family and for our guests, and we have so many ideas in the pipeline already. We're investing heavily in ensuring everyone who visits Wookey Hole, loves it as much as we do."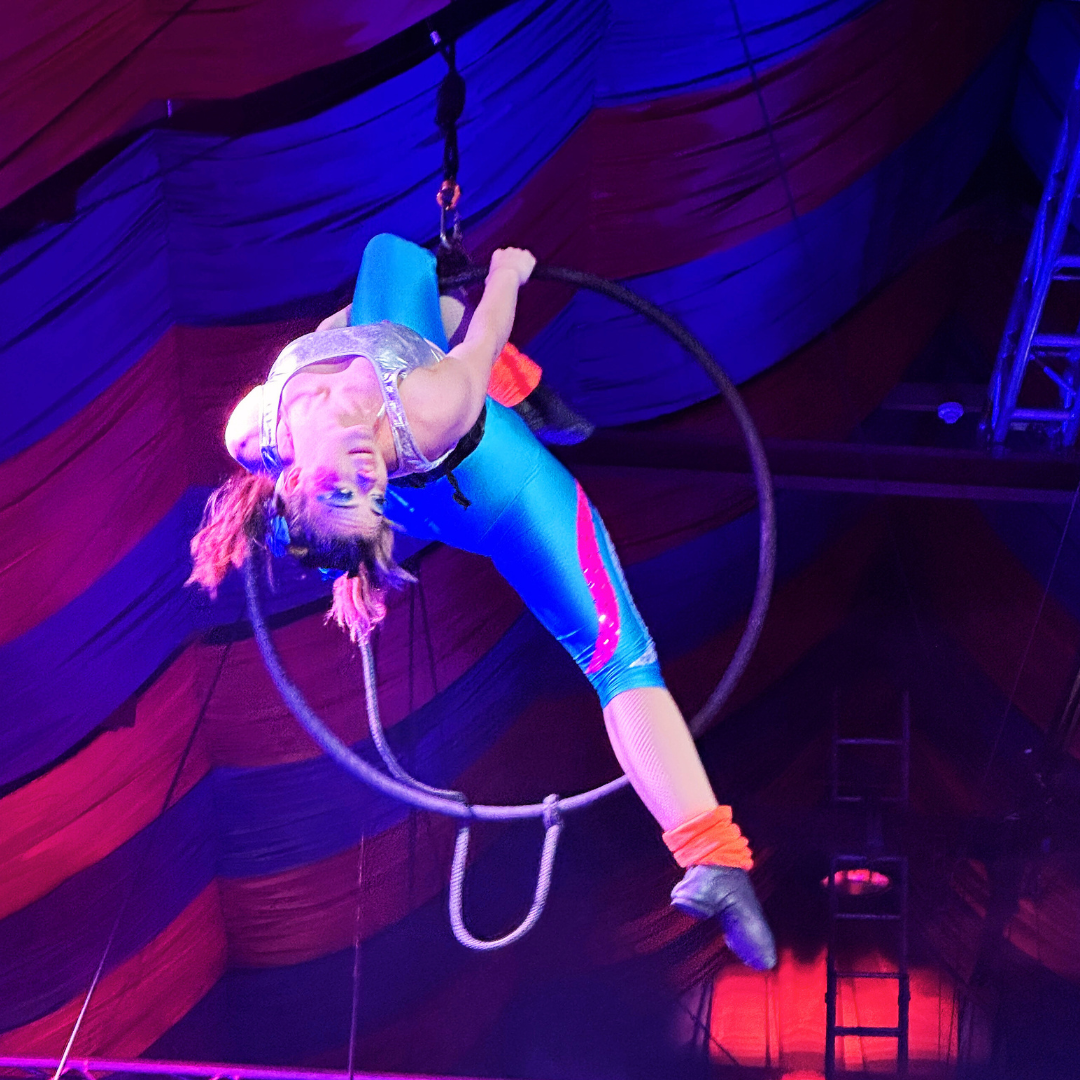 Unveil the Magic of Wookey Hole
A world of enchantment awaits at the Wookey Hole Hotel & Caves, beckoning families to indulge in unforgettable experiences. From the alluring Witch's Hat Suite, offering couples a charming retreat with its unique tower design and whimsical roof, to the mesmerizing underground wonders of the Wookey Hole Caves, this destination casts a spell that will linger in your heart. Book your magical adventure today and create treasured memories that will endure for years to come.
For more information about Wookey Hole and its expanding offering, as well as upcoming events and shows, please visit www.wookey.co.uk
Wookey Hole Hotel
The Mill, Wookey Hole, Wells BA5 1BA
01749 672243
www.wookeyhotel.co.uk
www.wookey.co.uk