By Allison Crawbuck and Rhys Everett, co-founders of The Absinthe Parlour at The Last Tuesday Society.
Absinthe has had a bit of a bad boy reputation. Myths of blindness, hallucinogenic properties and being poisonous, even links to madness, plus absinthe's 'wicked' reputation led to a near century long ban in many countries. However, the UK never banned the spirit, which has allowed absinthe to leave its mark on so many of the great classic cocktails to come out of London.
The ritual of preparing a glass of absinthe with a fountain (ornate glass and metal objects used to dispense water, not alcohol) dates back to the Belle Epoque and it is a spirit that's always been linked with decadence and creativity, with absinthe's influence immortalised in the art and literature of famous imbibers such as Oscar Wilde, Ernest Hemingway, Toulouse Lautrec, and Vincent Van Gogh.
Absinthe has always been an essential part of cocktail making. It has been celebrated for nearly two centuries for its ability to amplify the nuances of other spirits when mixed together in cocktails. Bartenders traditionally used absinthe as you would cocktail bitters, adding a few dashes as seasoning to lift the flavours of a recipe. And today, bartenders are fully embracing absinthe and allowing it to shine as a base spirit in cocktails. It is so versatile and works incredibly well with such an array of other flavours.
Forget any ideas you might have of flaming, artificial green "absinths" of the 1990s. Discover the brilliantly bittersweet and bold flavour of absinthe at one of these London bars.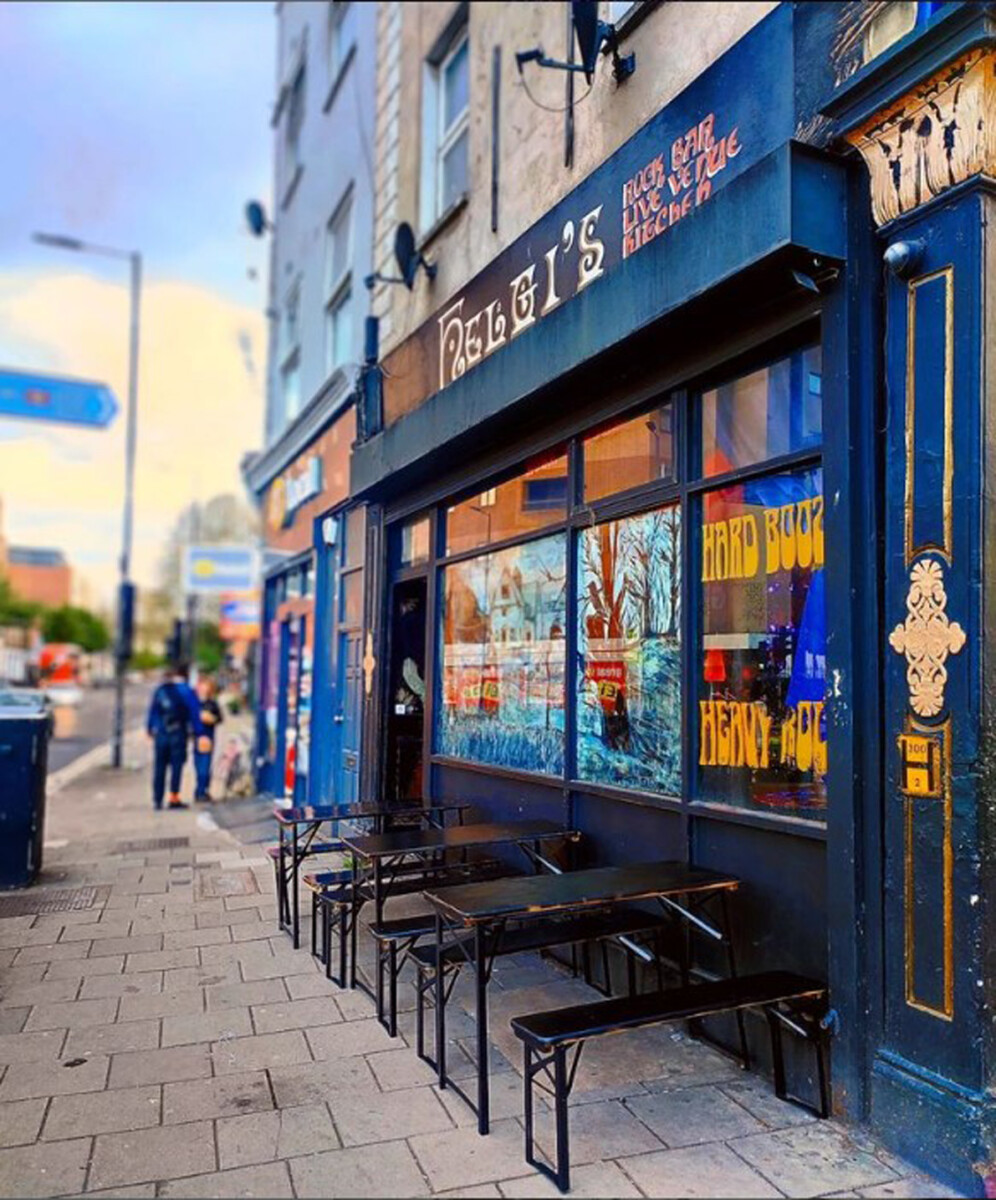 Helgi's – 177 Mare Street, London E8 3RH
London's favourite occult rock bar best channels the spirit of occultist, writer, (perhaps spy) and absinthe drinker, Aleister Crowley. Sacred incense permeates the dark, psychedelic bar that's lit by conjuring candles and blacklights. Manifesting the ethos of hard booze & heavy rock, a night at Helgi's is not for the faint of heart, which makes it the perfect venue for the rituals of absinthe. The spirit's delectable powers can be summoned by the traditional fountain or in one of their devilishly delicious cocktails. Their shop The Moon Temple has all your witchcraft & magic requirements. Find out more at www.instagram.com/helgis_bar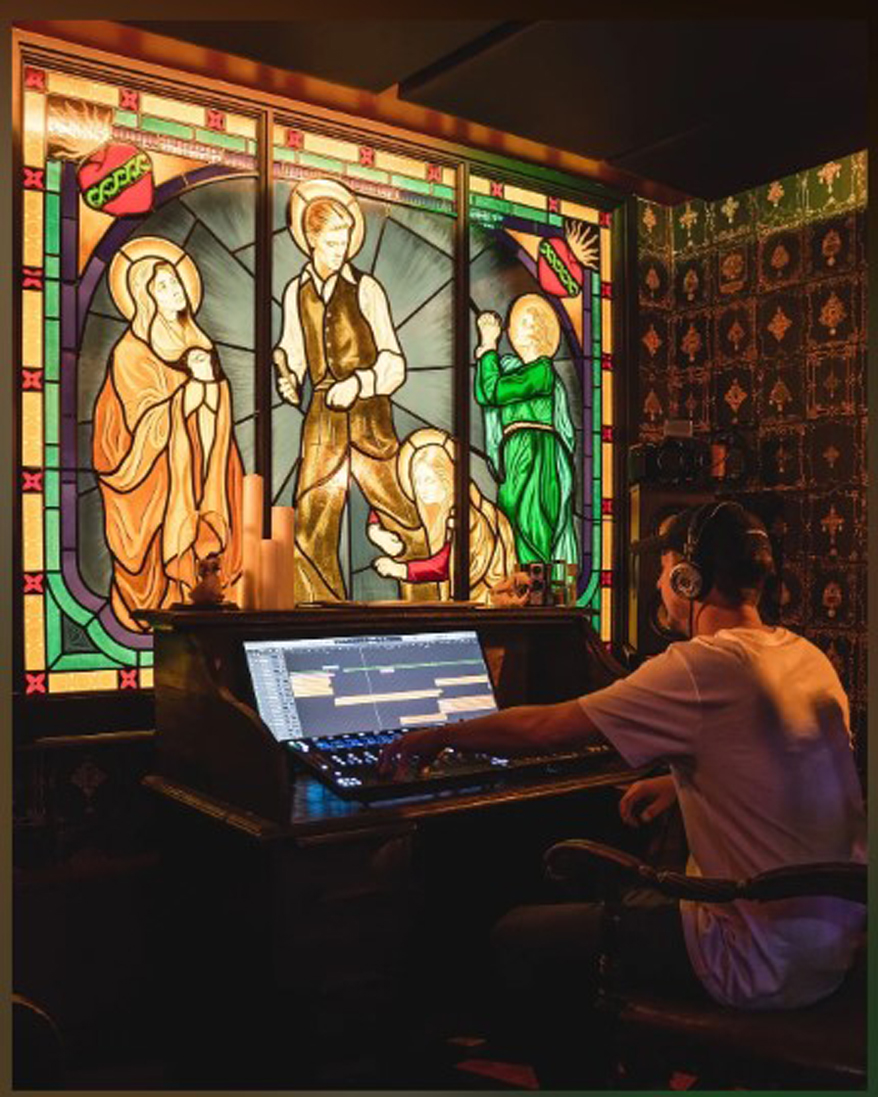 The Thin White Duke – 22B Great Windmill Street, London W1D 7LD
Bringing absinthe back to the creative corners of Soho is The Thin White Duke. Head to this David Bowie inspired cocktail bar for their absinthe hour and indulge in their wonderfully curated list of cocktails. Find yourself feeling inspired by the green fairy? Channel the spirit of Ziggy in one of their beautifully designed recording studios located in the venue's basement. Find out more at thethinwhiteduke.london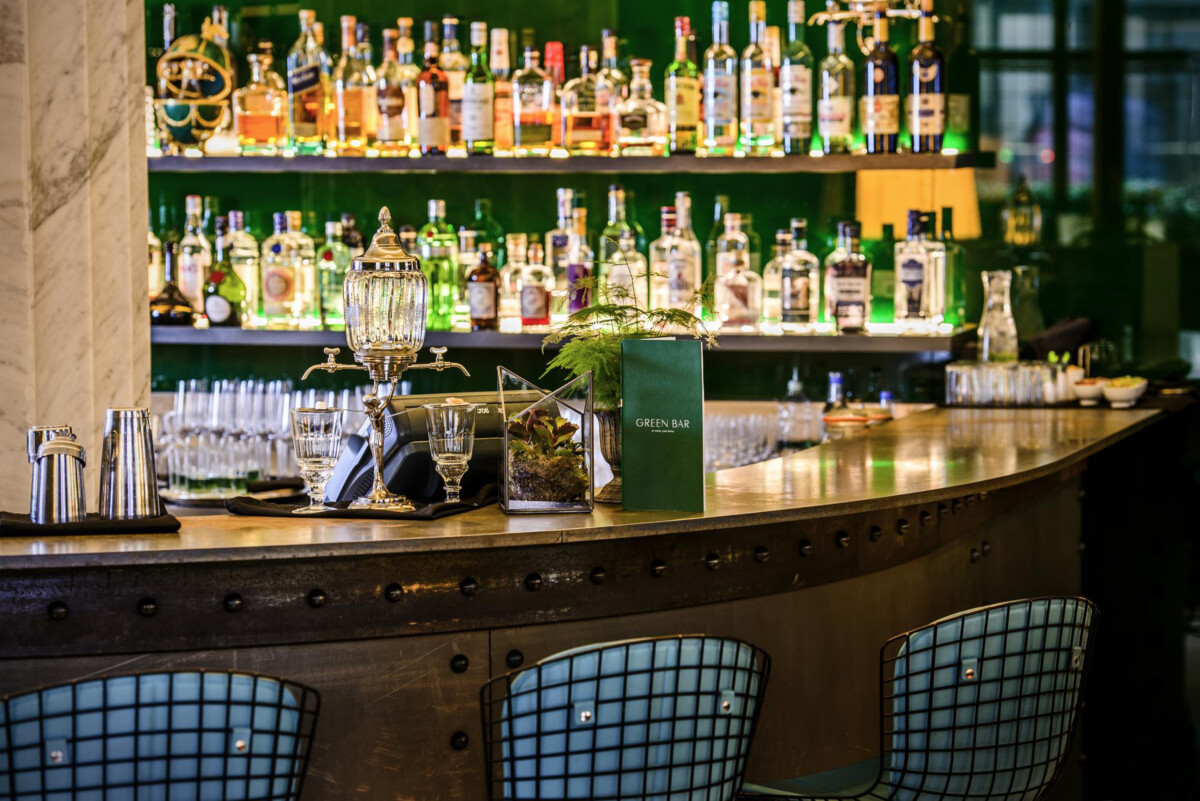 Green Bar at Hotel Café Royal – Hotel Café Royal, 10 Air St, London W1B 5AB
There is no more traditional setting in London to sip on a glass of absinthe than the Green Bar at Hotel Café Royal. Opened in 1865, the Café Royal soon became a meeting place in the heart of London for bohemian intellects and bon viveurs to assemble with a glass of absinthe in hand as they discussed the world around them. Oscar Wilde, a frequent patron of the bar, is said to have drunk so much absinthe here one evening that he mistook a stack of chairs for a field of tulips. Today, visitors can enjoy an 'Absinthe at the Bar' prepared the traditional way with a beautiful art nouveau fountain that echoes the decadence of the venue's decor. Find out more at www.hotelcaferoyal.com/eat-drink/green-bar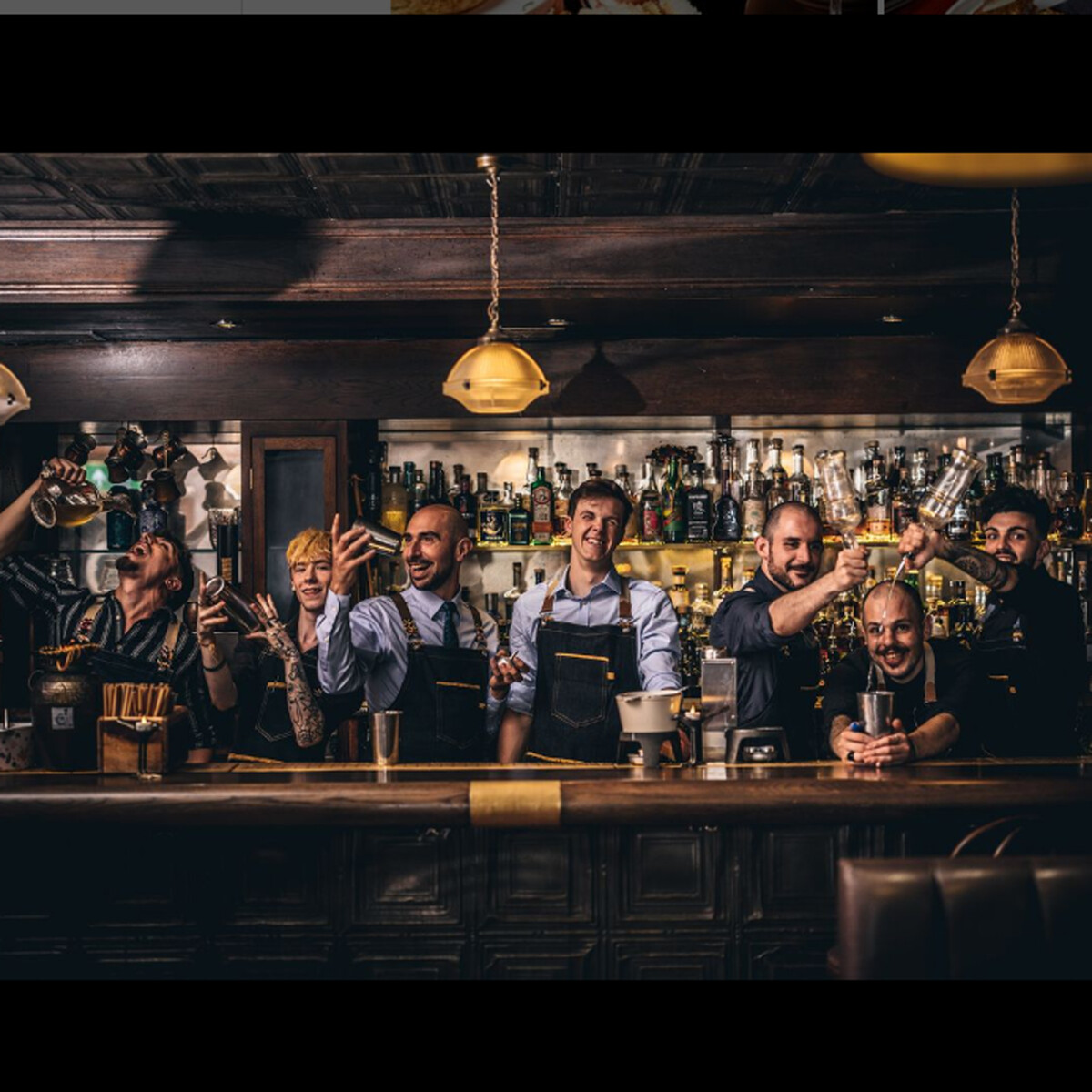 Nightjar – 129 City Road, London EC1V 1JB
Nightjar's intimate setting and live jazz music recalls an elegant glamour of long ago. The bar is renowned for its award-winning cocktails with a flair for presentation. But direct your gaze to their impressive drinks cupboard filled with a collection of vintage spirits and an impressive array of absinthes. Their selection includes examples from around the world, as well as absinthes distilled right here in Britain. All served with the traditional fountain, it's easy to imagine you've been transported to the days of speakeasies. Find out more at www.barnightjar.com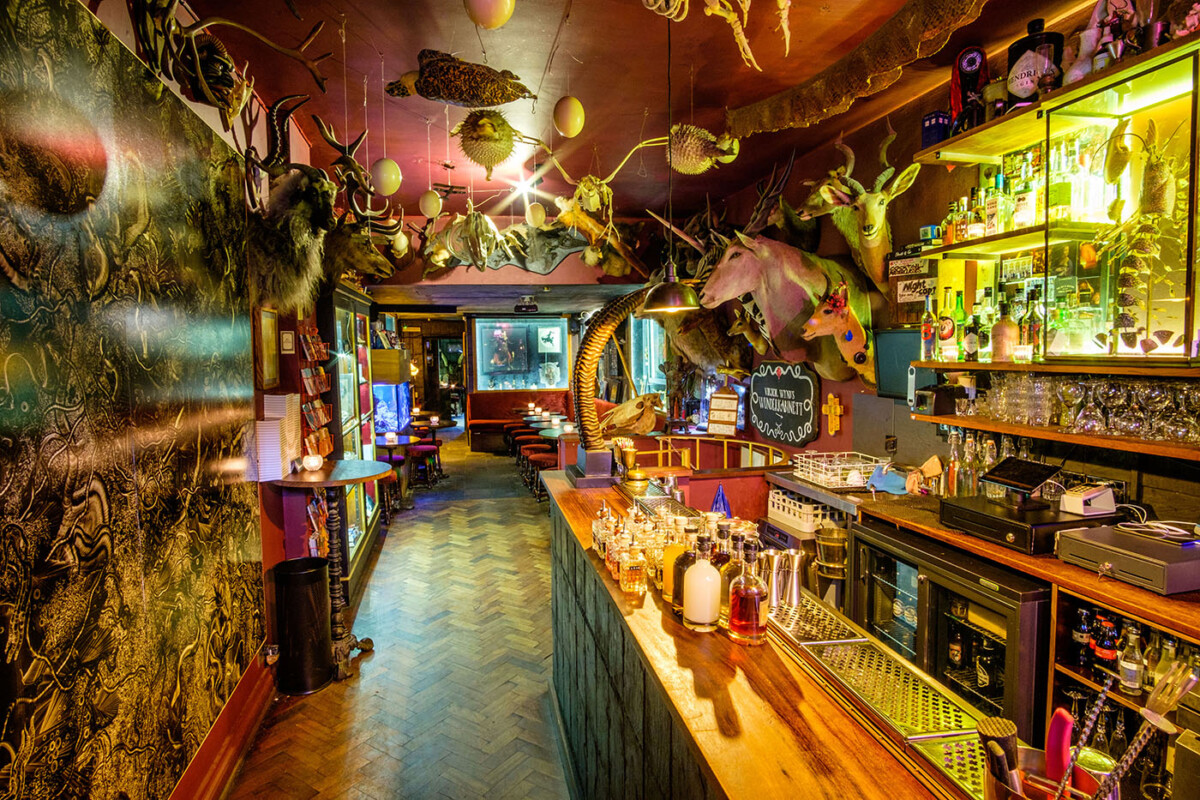 The Last Tuesday Society – 11 Mare Street, London E8 4RP
The Absinthe Parlour at The Last Tuesday Society is the perfect setting to succumb to your curiosity for the mysterious spirit – and all things weird and wonderful, for that matter. Pioneering the way for the spirit's revival with a programme of absinthe talks, tastings and workshops, The Absinthe Parlour's menu offers a selection of serving styles that appeal to the absinthe drinkers of today. While you can still opt for the traditional absinthe fountain, why not shake things up with their menu of absinthe highballs and signature absinthe serves? Every single cocktail on the menu incorporates absinthe in varying measures to showcase the spirit's versatility beyond the fountain. Not ready to jump straight into the hard stuff? Try their very indulgent Chocolate Absinthe Liqueur! They also host London's only Absinthe Hour with special offers every weekday until 6pm. Find out more at absintheparlour.com
About the experts
Allison Crawbuck and Rhys Everett are co-founders of The Absinthe Parlour at The Last Tuesday Society in East London, transforming Hackney's best-kept secret into the city's favourite alternative cocktail bar. In 2019, it was voted the Best Bar in London at the 7th annual Design My Night Awards by a public vote of over 180,000 Londoners, and in 2020, their absinthe menu was shortlisted for Imbibe's Specialist List of the Year. In January 2021, Allison and Rhys launched the UK's first Absinthe distillery: Devil's Botany located in Leyton, East London. The Spirits Business listed Devil's Botany London Absinthe as #8 in the Top 50 innovative spirits launches of 2021. Allison and Rhys are also authors of 'Spirits of the Otherworld: A Grimoire of Occult Cocktails & Drinking Rituals', published by Prestel/RandomHouse.