Valentine's Day is the perfect time to show your loved ones how much you care, and what better way to do that than by treating them to a delicious meal at Bar + Block Steakhouse? This year, Bar + Block is offering a three-course menu for only £27.95, plus sharing plates and a limited-edition pink tipple to pair.
From Tuesday 14th February to Saturday 18th February, you and your special someone can indulge in an array of drool-worthy dishes from the three-course V-Day menu. Start off with a mouth-watering starter like the King Scallops drizzled in garlic butter. For the main course, you'll have a hard time choosing between the Melt My Heart steak – a choice of fillet, sirloin, rump or ribeye steak, sourced from British and Irish Angus breeds renowned for their taste and tenderness, and topped with garlic butter.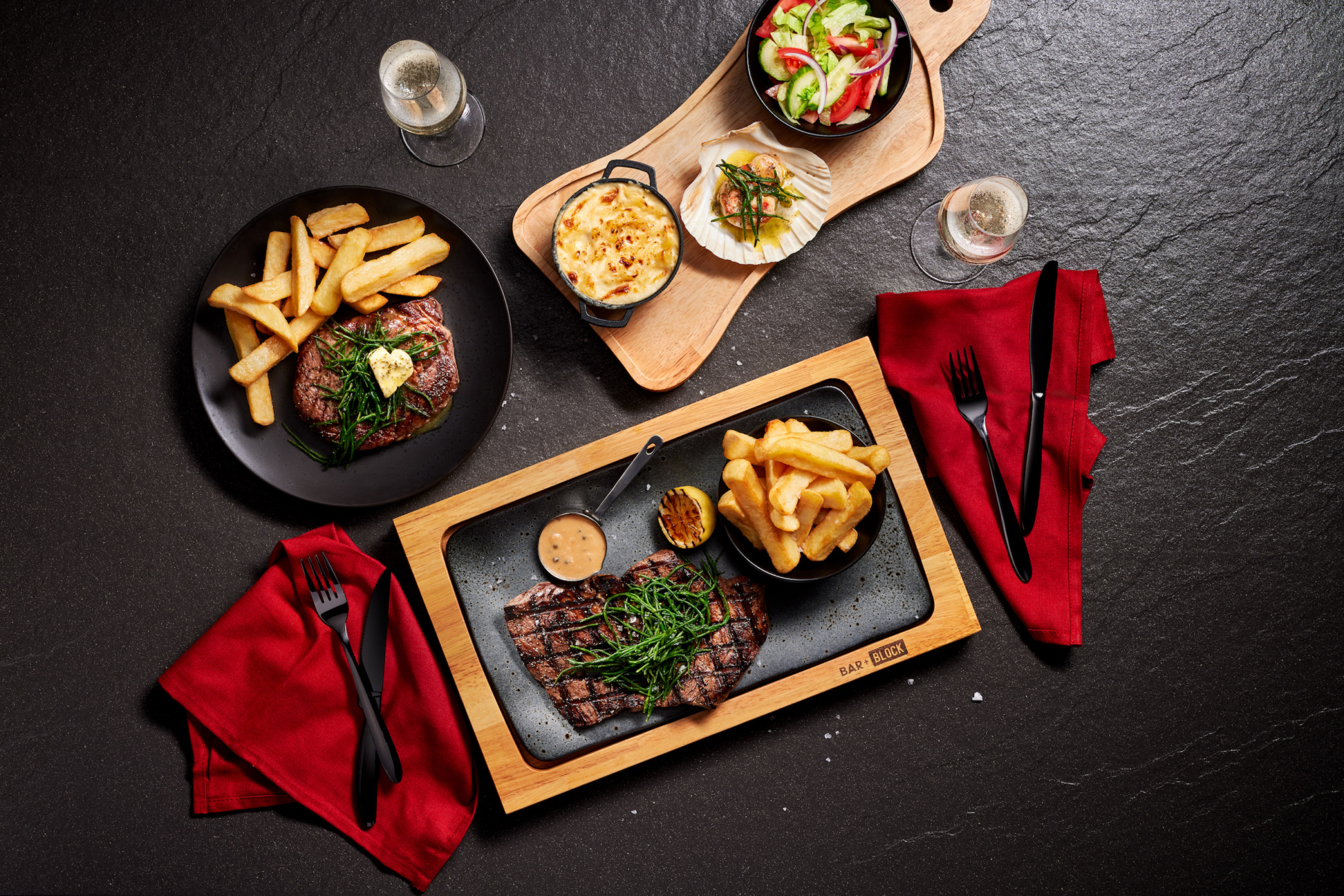 At Bar + Block Steakhouse, they understand that choosing the perfect cut of steak can be a daunting task and that's why they offer a wide variety of cuts to suit every taste and preference. Whether you're a fan of the lean and tender fillet or the bold and flavourful sirloin, they've got you covered. Whether you're a steak connoisseur or a first-time steak diner, Bar + Block Steakhouse will have the perfect cut for you. The experienced servers will be happy to help you choose the right cut of steak and the talented chefs will cook it to your liking.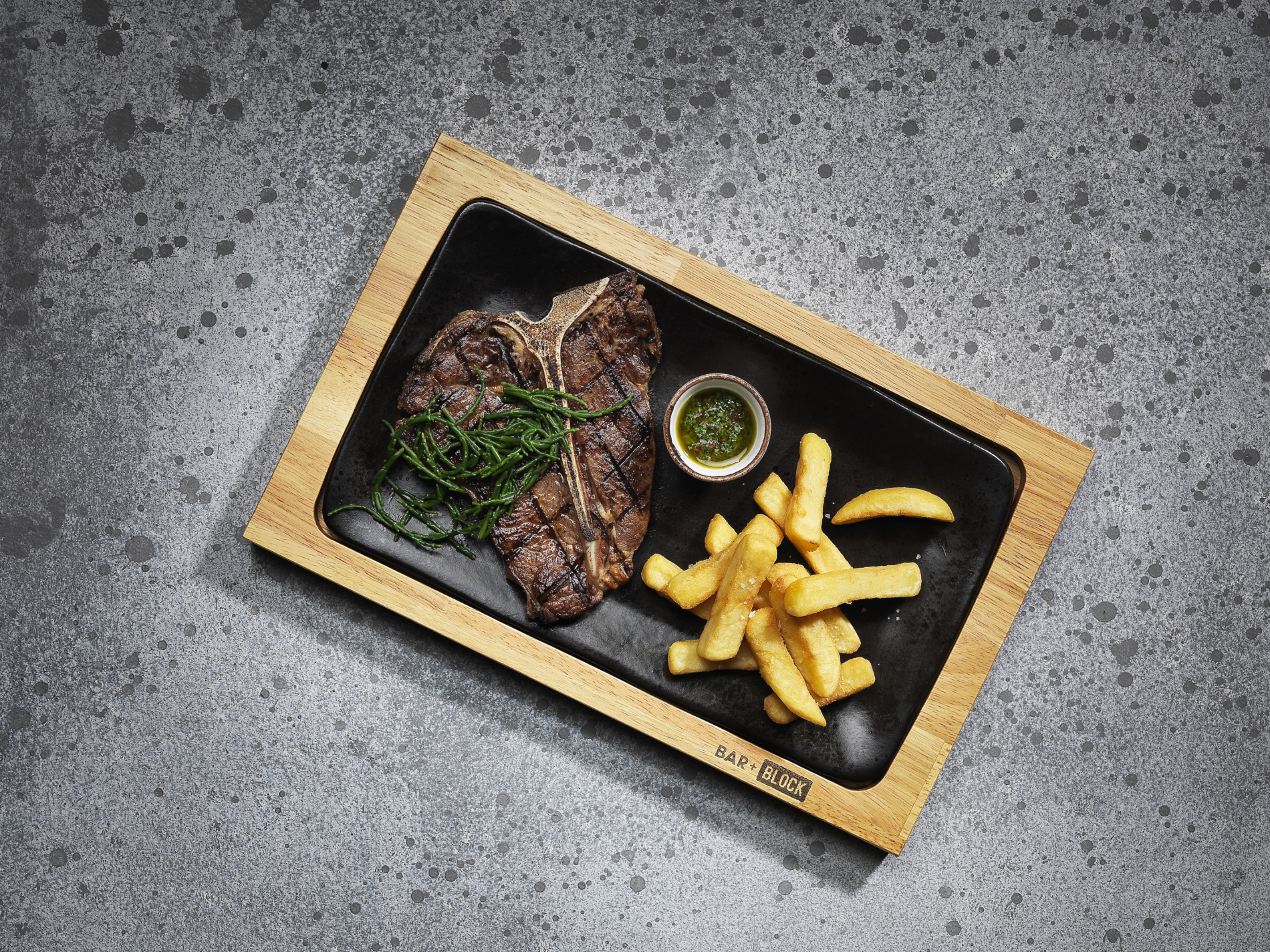 The fillet, also known as the tenderloin, is considered the most tender cut of steak. Lean with a delicate flavour, it is perfect for those who prefer a leaner cut of meat and enjoy a delicate taste. Contrast with the sirloin which is a bit more robust in flavour and texture. Rump steak is a popular leaner cut than sirloin but it still has a rich beefy flavour. Ribeye is my favourite – known for its marbling, rich flavour and it's incredibly juicy if done correctly.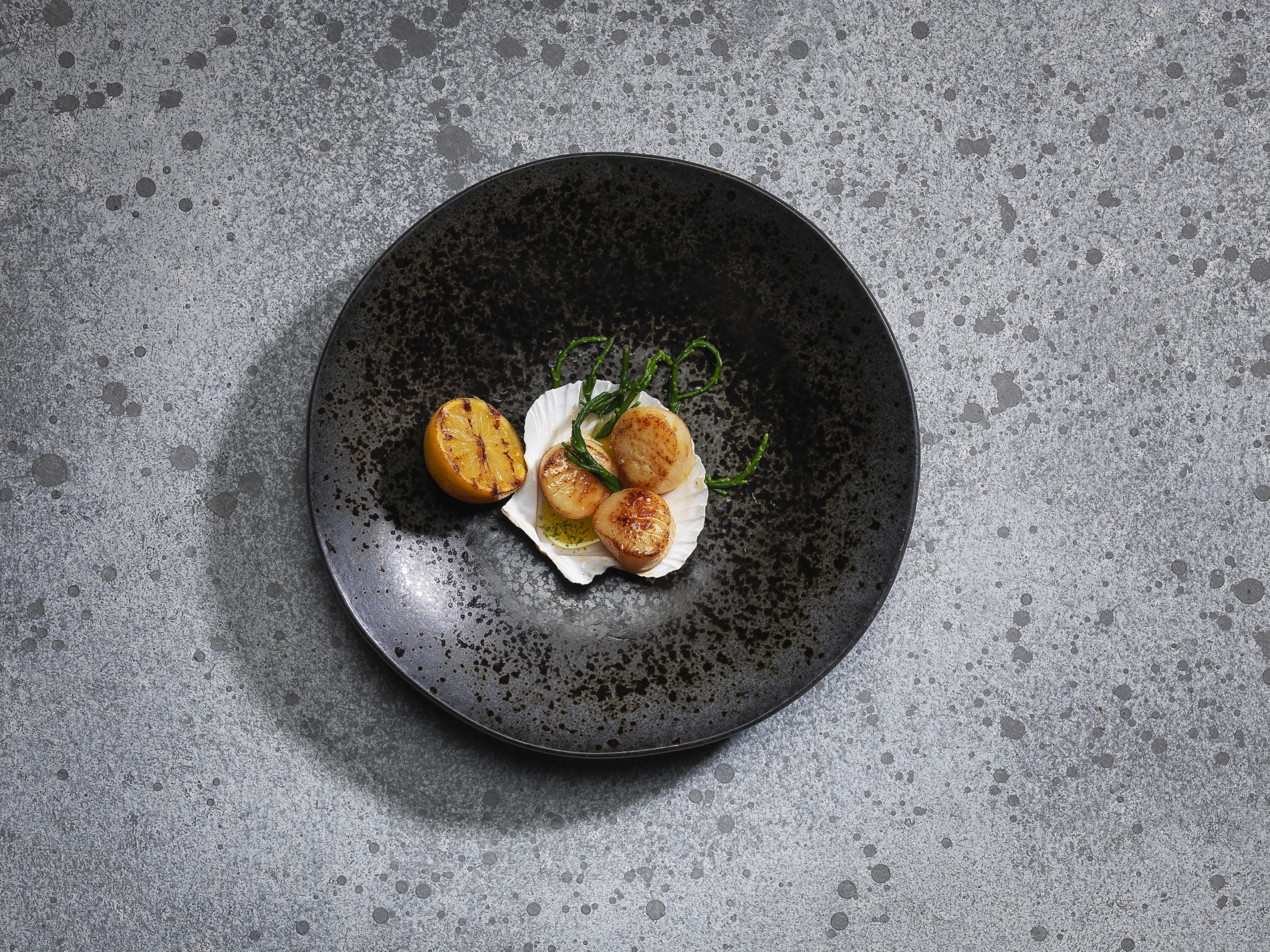 But that's not all for lovebirds dining at Bar + Block Steakhouse to celebrate Valentine's Day. Alongside the set menu, there is a selection of specials to sweep your loved one off your feet. Imagine gazing into each other's eyes over a sharing Chateaubriand from the monthly changing Butcher's Block, with sides including truffle mac n' cheese. And if you're feeling adventurous, why not try the Surf N' Turf for two with a 14oz spiral cut fillet, marinated in garlic and parsley and served alongside Canadian king scallops and jumbo tiger prawns.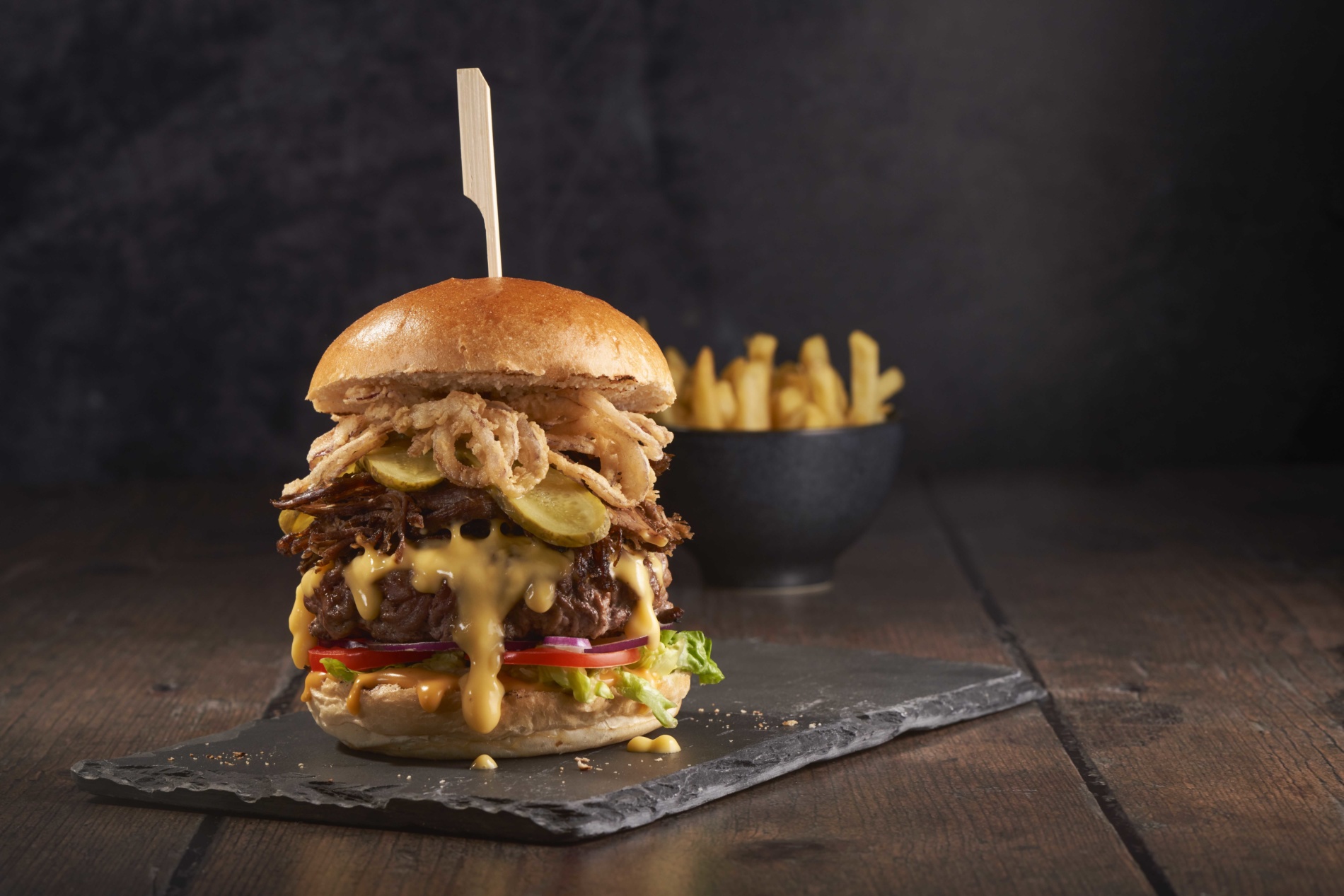 And what's a romantic meal without a drink to toast to love? Pair your meal with the limited-edition Pink Gin Kiss cocktail, a lovely potion of Pink Gin with raspberry purée, pineapple juice and garnished with a red shimmer heart. It's the perfect drink for a romantic dinner. For those who prefer something on the stronger side, their Old Fashioned is a classic cocktail that never disappoints. So, whether you're in the mood for a classic cocktail or something a little more out of the ordinary, Bar + Block Steakhouse has something for everyone on their extensive drinks list of tipples that are sure to complement your steak dinner. They've got you covered – whether you're in the mood for something sweet, sour, or strong.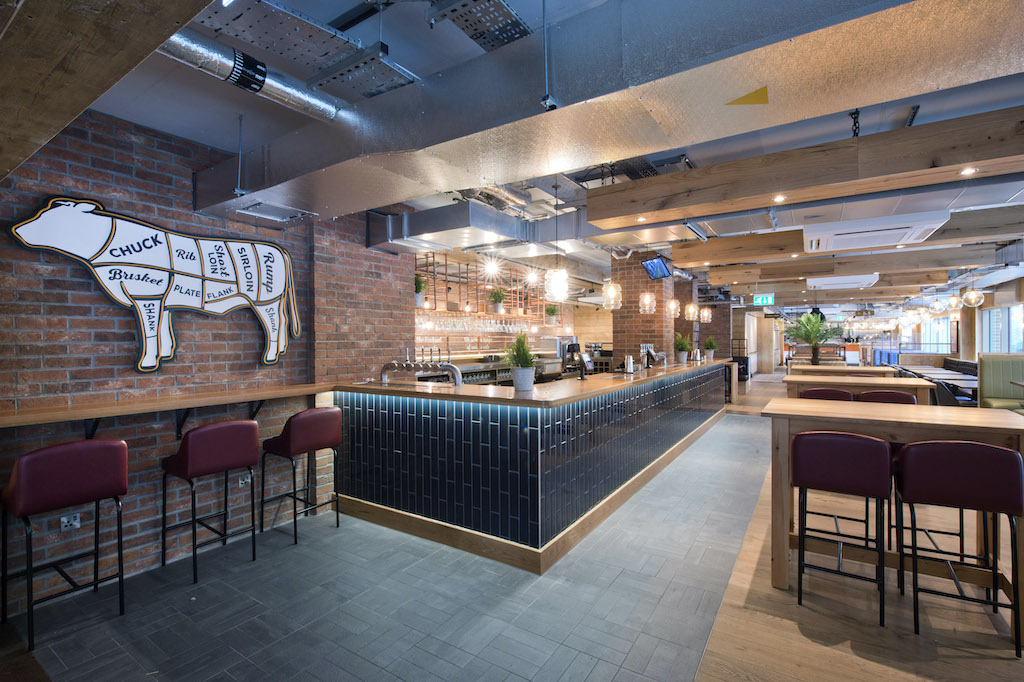 One of the new offerings is the Zombie – a cocktail made with three rums mixed together with pineapple & citrus flavours, creating a truly reviving drink. This cocktail is perfect for those who prefer a strong and flavoursome drink. Another new addition to the menu is the Blackberry & Mint Julep – a refreshing mix of Woodford Reserve Bourbon muddled with sugar syrup, fresh blackberries, and mint. It's the ideal drink for those who prefer something on the lighter side. The cocktail menu also includes the Orange & Maple Whiskey Sour – a unique combination of Shanky's Whip Irish whiskey liqueur shaken with orange juice, maple syrup, lemon juice, sugar, and egg whites. This cocktail is perfect for those who prefer a sweet and sour drink. Lastly, the Clover Club is a classic cocktail made with Sipsmith London Dry Gin, lemon juice, sugar, egg whites, and raspberry puree. It's a perfect drink for those who prefer something on the sweeter side. For those looking to end their meal with a classic cocktail, we recommend ordering Espresso Martini.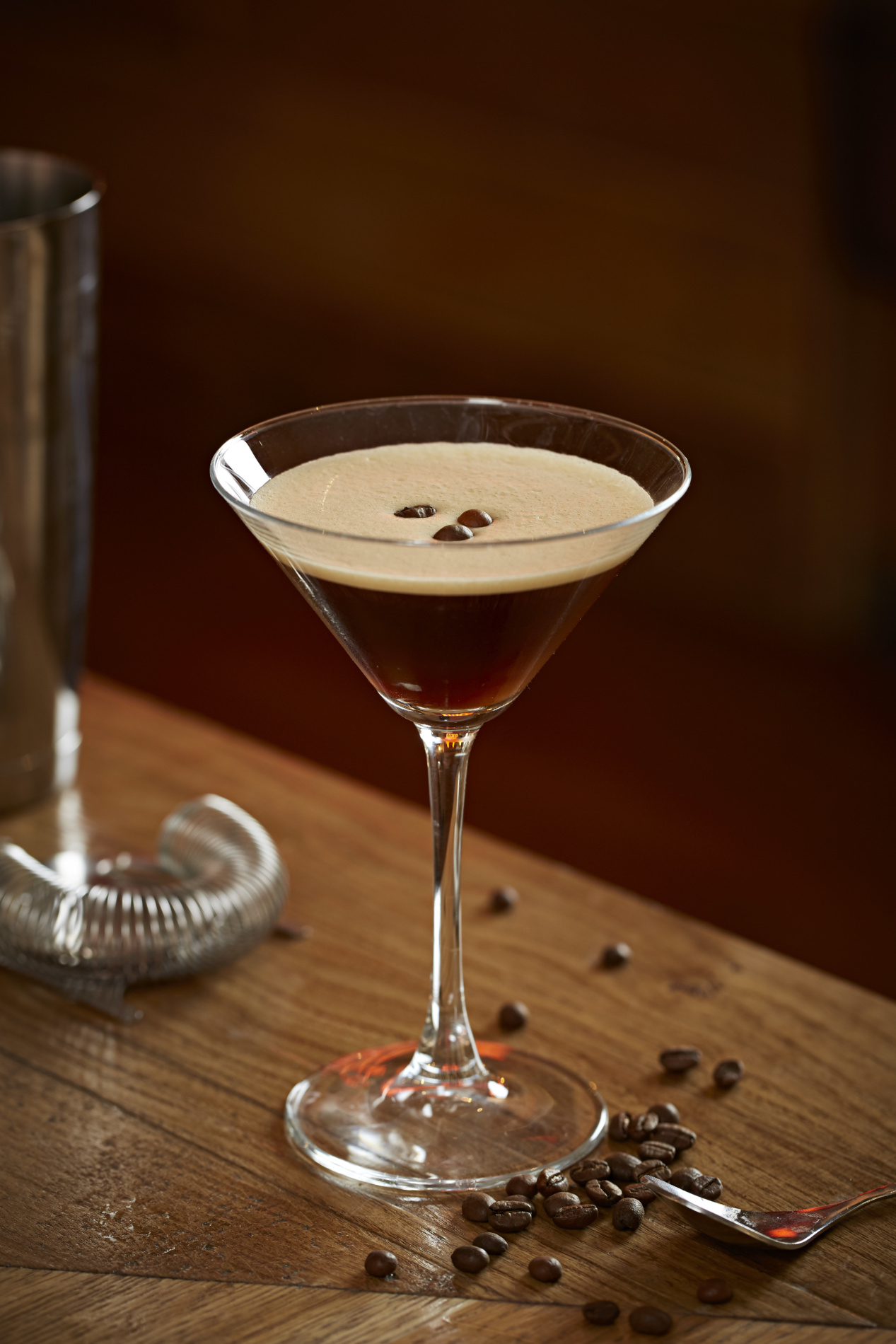 Bar + Block Steakhouse is not only known for its delicious steaks, but also for its meat-free options. They understand that not everyone chooses to eat meat, so the menu has a wide choice of options that cater to vegetarians and vegans featuring options such as Chimichurri Halloumi – a grilled halloumi cheese with mixed vegetables, and a range of vegetable-based sharing plates. The menu also includes a selection of vegan burgers and other meat-free dishes that are perfect for those who are reducing their meat intake or prefer to avoid meat altogether. Bar + Block Steakhouse is also mindful of those with gluten allergies or sensitivities and offers a variety of options for those who follow a gluten-free diet. The menu includes gluten-free options such as various meat cuts, vegetables and sides. The restaurant is committed to providing a dining experience that caters to all dietary needs and preferences and is much more than just a Steakhouse. We also challenge you to leave Bar + Block without trying something from the delectable dessert menu.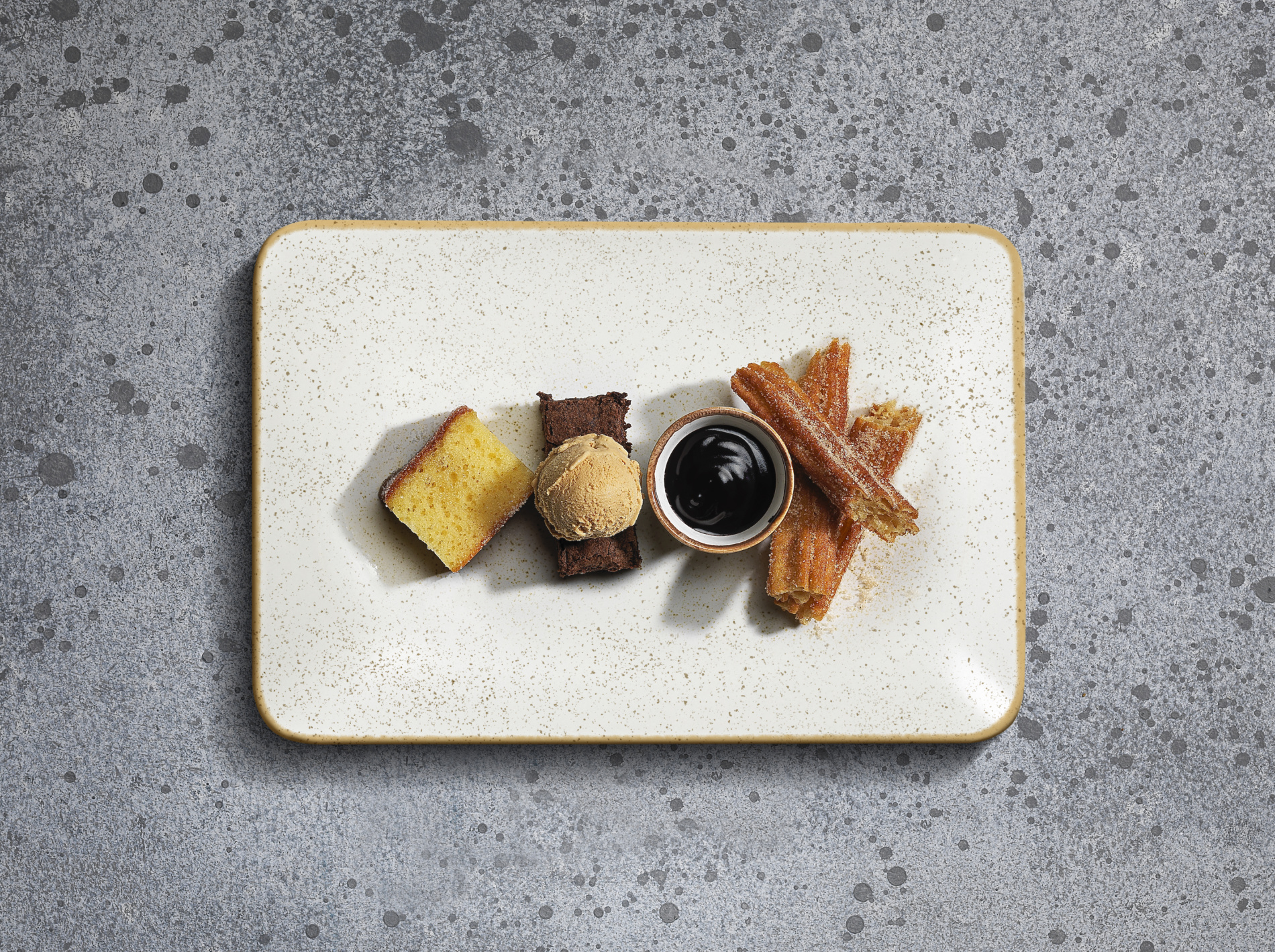 With locations across London, including Kings Cross, Aldgate, Paddington, Wimbledon and Southwark, you can book your spot now for a feast that's a cut above the rest this Valentine's Day. And if you're looking for something to do before or after your meal, each location has plenty of options nearby. For example, if you're dining at the Kings Cross location, take a stroll through the beautiful Regent's Park before your meal. And if you're at the Southwark location, a short walk away you can check out trendy Southbank and all it has to offer or take a walk across the iconic Tower Bridge after your meal. Whatever you choose to do, Bar + Block Steakhouse is the perfect place to raise the steaks this Valentine's Day.