By Krisi Smith, Co-Founder & Chief Mixologist, Bird & Blend Tea Co.
Matcha tea powder has risen in popularity in recent years, as people are becoming more curious about its unique qualities and health benefits. It's an excellent choice for those looking for a boost of energy, mindfulness and balance. With its unique preparation and consumption methods, higher concentration of caffeine, and other health benefits, it's no surprise that matcha is becoming increasingly well known and loved in the UK & worldwide! It's now often seen on the menus in your favourite tea shops, cafes and coffee shops and how you consume it very much depends on your own preference. Whether you like it hot or cold, matcha tea is versatile and can be consumed as tea, added to smoothies, and even incorporated into your favourite baked goods! But what exactly is matcha?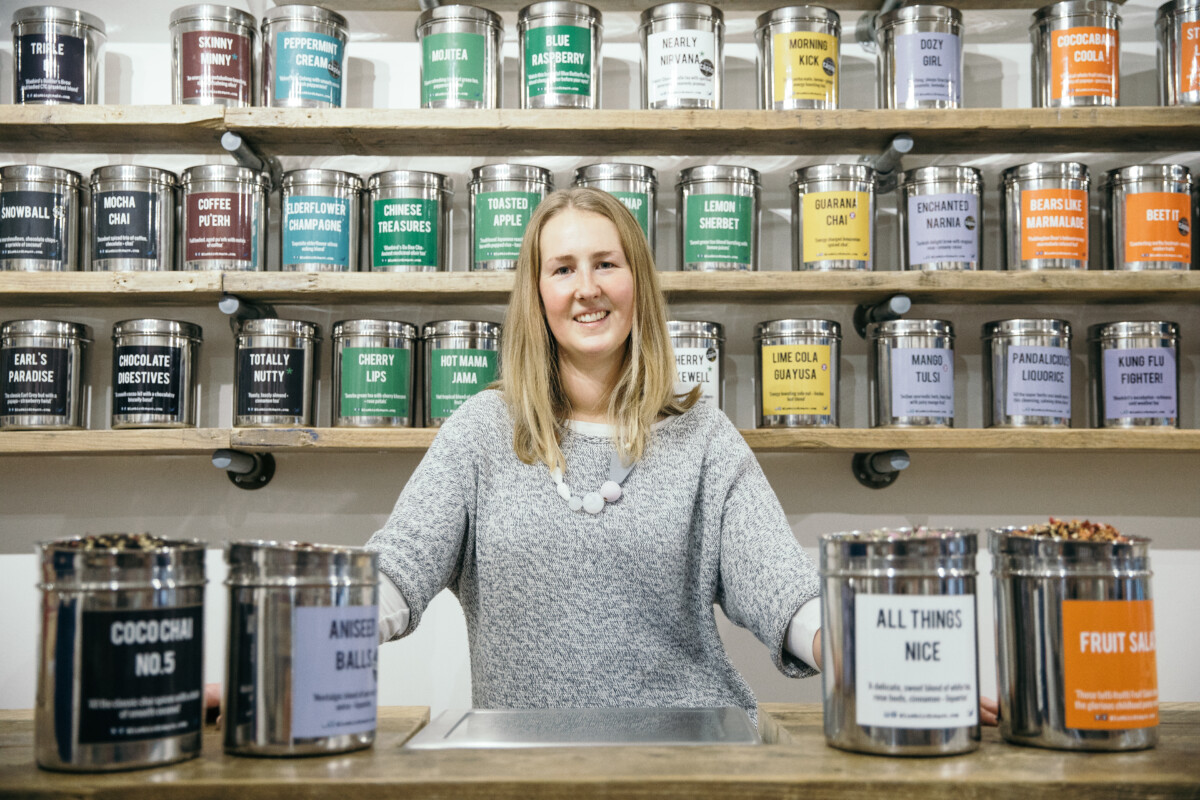 What is matcha tea?
Traditionally grown and processed in Japan, matcha is a type of green tea that is unique in the way that it's prepared and consumed. Unlike other teas, matcha is made by grinding the whole tea leaf into a fine powder that's then whisked with hot water, allowing you to consume the whole leaf and unlock its full benefits. Matcha contains a high concentration of antioxidants, vitamins, minerals and a higher amount of caffeine and other health benefits than regular green tea.
Matcha is different to other teas because of its unique preparation methods, flavour profile and colour. It's special in that it employs shading techniques to increase the chlorophyll in the plant and encourage fresh green shoots. The result is a vibrant green tea powder that's distinctively different from other teas. In addition, matcha has a fascinating history. For hundreds of years matcha has played a central role not only in everyday tea traditionally grown and processed in Japan but also in the revered traditional tea ceremony, originally influenced by Zen buddhism. While matcha tea has played a crucial role in everyday tea drinking culture in Japan for centuries, it's only in recent years that the western world has started to embrace it.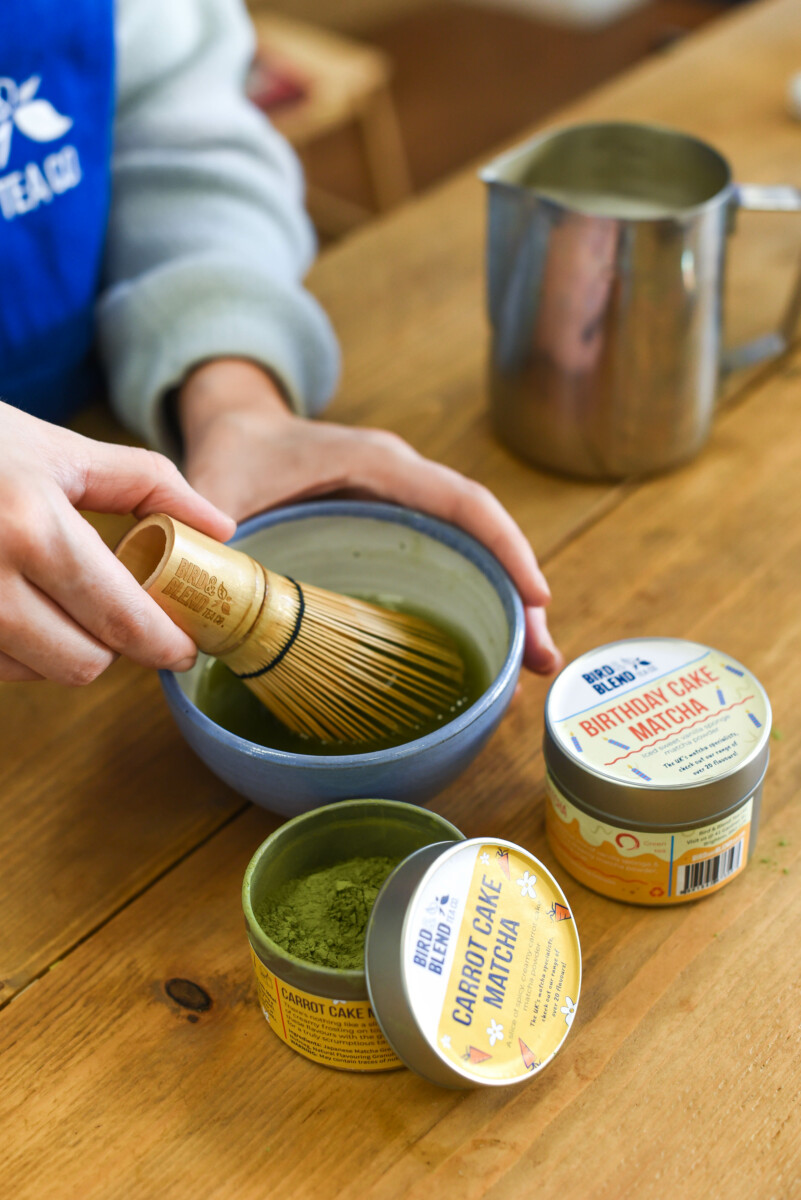 Why matcha is beneficial for mindfulness & balance
Matcha tea offers natural vitality without the jittery side effects (like coffee can induce). Matcha has just the right amount of caffeine that stimulates the mind and helps keep us alert, while its amino acid L-theanine creates a calming effect, resulting in focused energy ideal for carrying out a number of daily activities. Although matcha contains caffeine, your body will absorb it and release it slowly. Even though you can drink matcha at any time of the day, it's best enjoyed in the morning or before physical activity when you need a quick boost of energy. It's good to note that drinking matcha with or after food can help you avoid any potential slight nausea. And, if you're sensitive to caffeine, consider limiting your matcha intake after midday to prevent insomnia.
To experience the full benefits of matcha for mindfulness and balance, it's best to use approximately 3g of matcha powder, which is equivalent to half a level teaspoon. A really popular and recommended way to drink it is as a latte, with hot frothy milk to augment the smooth buttery and grassy flavour of matcha. Of course there are many different ways to make matcha so be sure to look out for blends of matcha that also contain other superfoods or flavours. Another common way to drink matcha is iced, topped with oat milk and a shot of vanilla, for example. Matcha tea powder is a unique and flavourful addition to a healthy lifestyle.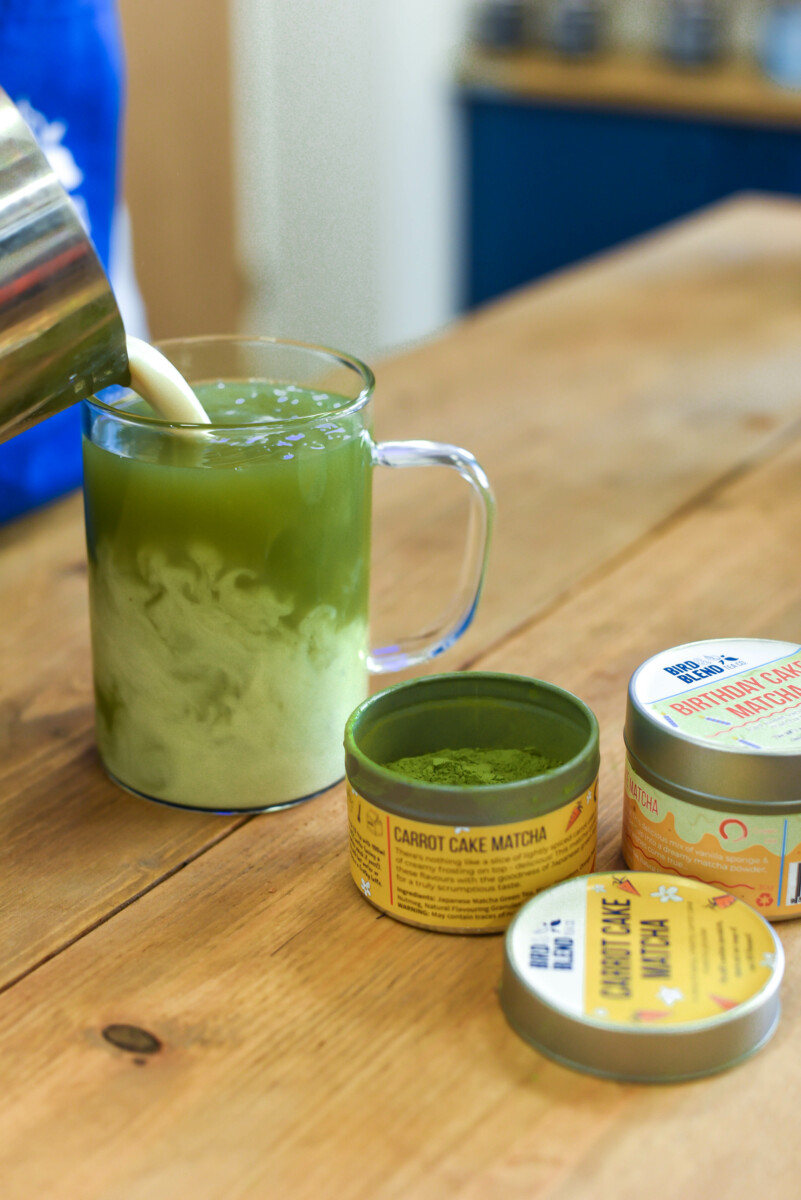 How do you prepare matcha tea?
Making matcha at home requires a little bit of instruction as the method is different to preparing tea from tea leaves. If you'd like to prepare traditional matcha in your home, you will need some of the same tools that have been used for hundreds of years in the Japanese tea ceremony. A bowl and a whisk are key. Ideally, you'd use a bamboo matcha whisk but you can also use a handheld whisk if need be. To prepare the matcha, place ½ tsp of powder into your bowl, add a little bit of cold water, then a splash of freshly boiled water and whisk in a 'W' motion. The whisk should be lightly touching the bottom of the bowl so that the surface of the matcha becomes covered with light, frothy bubbles. This means your matcha is ready! You can enjoy it from the bowl or pour into your cup of choice and top up with hot or cold water. Add milk, lemonade or sparkling water to taste.
The important thing to bear in mind when preparing matcha is that you don't use boiling water – you want to aim for around 80-85 degrees for the perfect cup. That's why adding cold water first is so important. Matcha is more delicate so if you use boiling water you will burn the leaves and this will turn your matcha bitter and it won't taste as it should.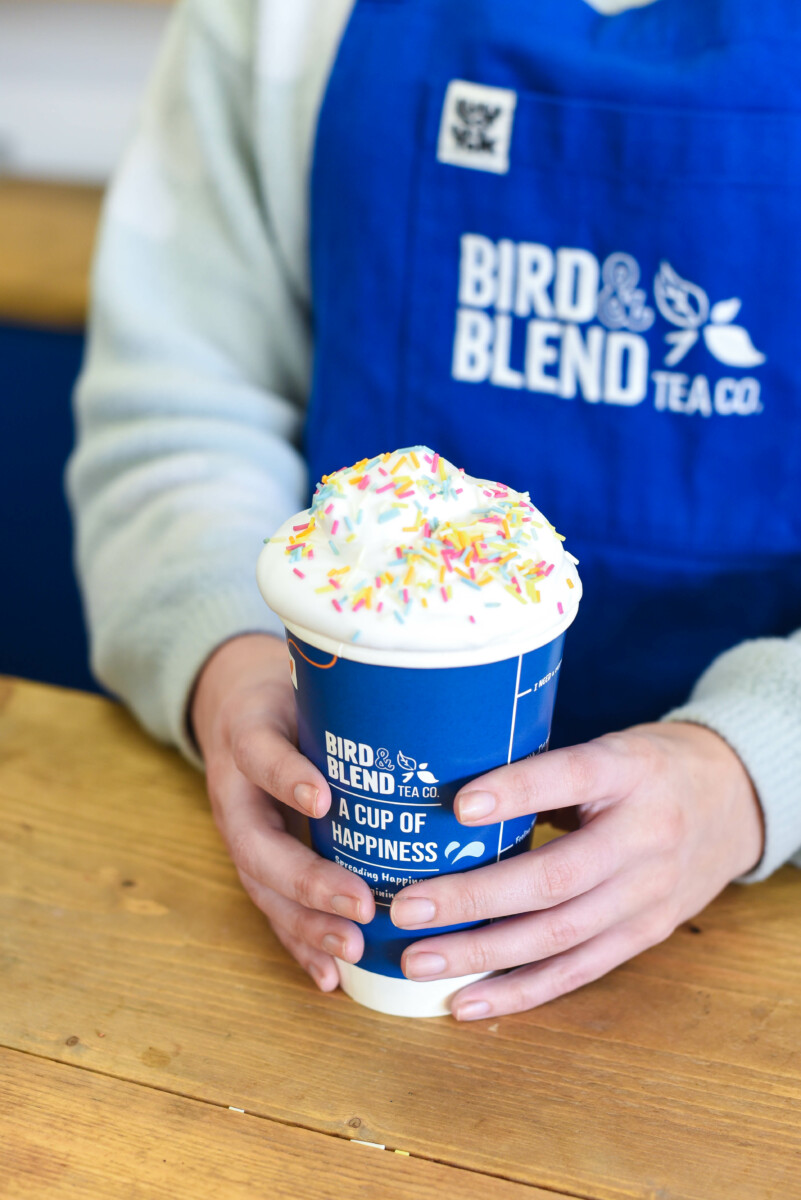 Buying matcha to make at home
Matcha tea powder is becoming much more ubiquitous and can be found in many tea shops, grocery stores, health food stores and specialty tea stores, both physically and online. Beware of the sugary matcha latte powders that often don't contain enough matcha powder to add flavour or be beneficial, make sure to check the ingredients carefully to confirm matcha green tea is the main ingredient in what you are buying. Along with the traditional pure matcha tea, you can find different delicious flavoured blends of matcha tea as well. Why not experiment and try a few different types of matcha – it's a great way to find your favourite blend!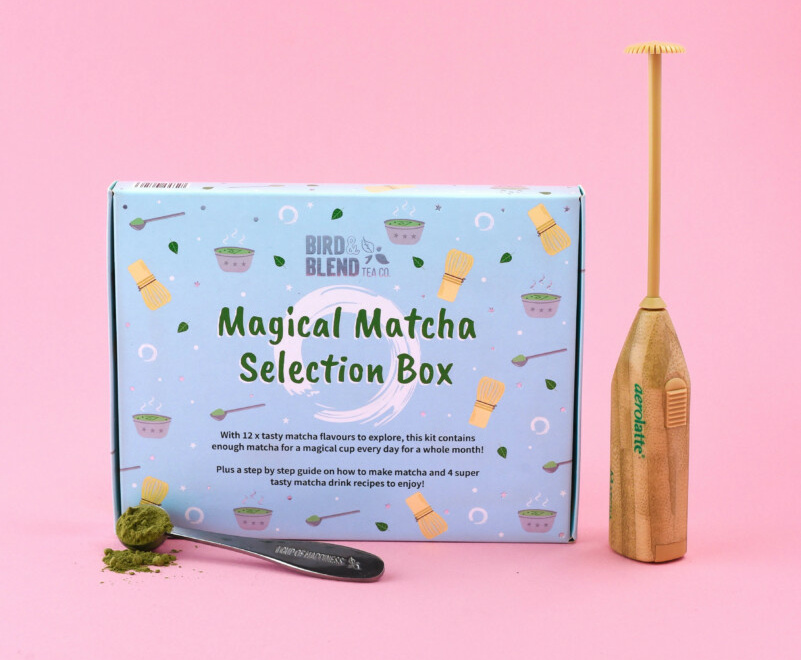 About the expert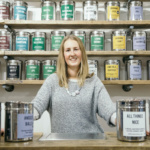 Krisi Smith is Co-Founder & Chief Mixologist of Bird & Blend Tea Co. – an independent, B-Corp certified, award-winning tea company on a mission to reimagine the Great British brew. After years of working in the tea industry, Krisi Smith and her partner Mike decided to use their passion for tea to create their own innovative, top-quality blends. The couple started the business in their bedroom, packing tea and attending markets to sell their exciting creations. Building the brand from scratch, Krisi and Mike now have a growing team and a thriving online store.
Leading the way in British tea innovation, the brand now offers the country's largest range of creative blends, using a wide range of ingredients including herbs, flowers, fruits, caramels, and chocolate. As well as online, Bird & Blend retails via 14 UK-wide stores, based in Brighton, Bristol, Cardiff, Exeter, Manchester, Norwich, Nottingham, Oxford, Worthing and London sites: Angel, Borough and Portobello. They also attend festivals and run educational Tea Mixology workshops. Find out more at www.birdandblendtea.com