Situated in a traditional Grade II listed building, The Georgian, Coppa Club channels its own distinct character and identity. Taking inspiration from Tudor and Georgian architectural movements – which inspired the property's name – The Georgian, Coppa Club is defined by a seamless combination of the traditional and contemporary style, blending interiors that nod to the building's history with modernist flair.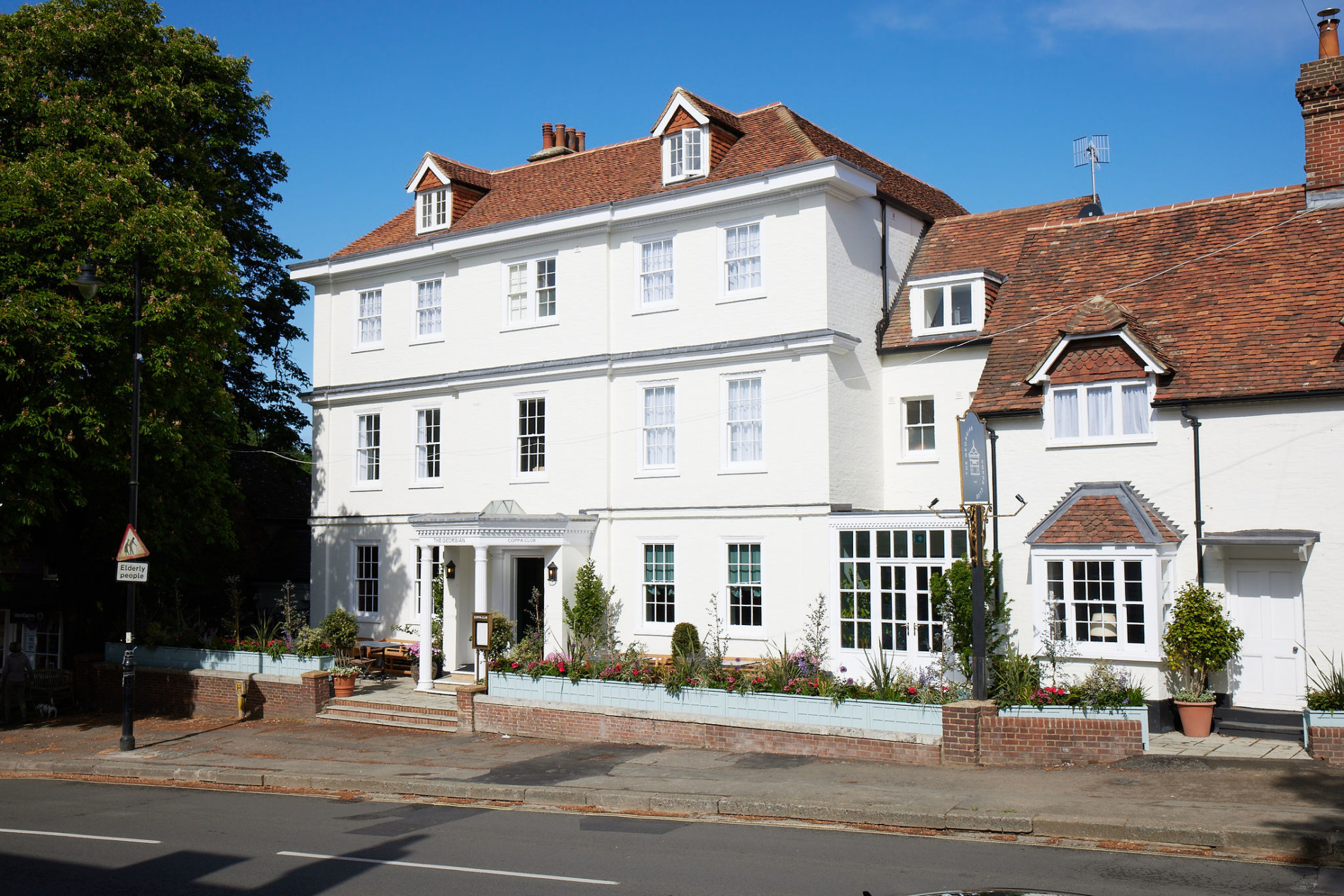 The Grade II listed property is laden with charm, featuring a garden terrace with a large fire pit, three iconic pods and a series of events designed specifically for locals to enjoy throughout the seasons.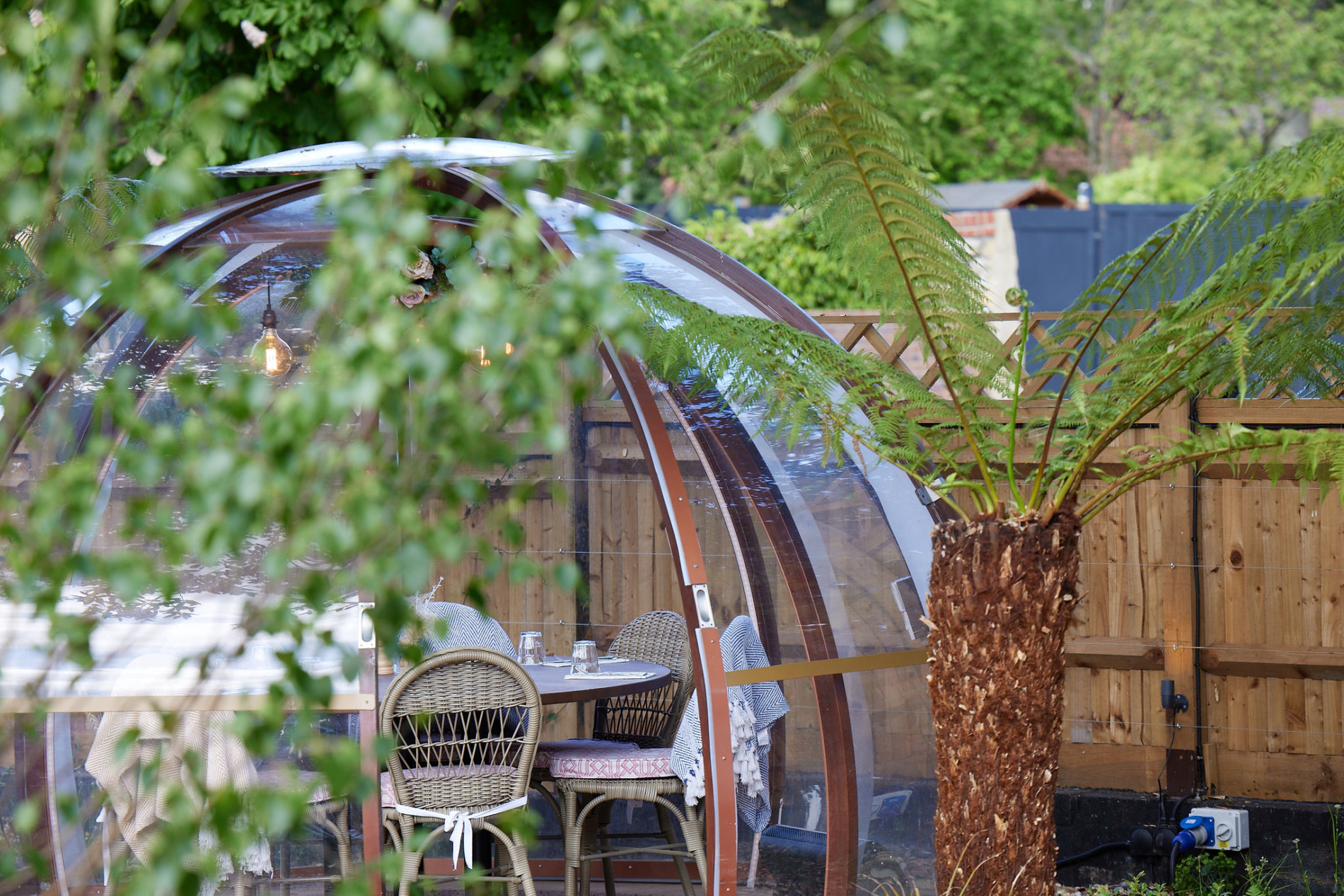 The Georgian, Coppa Club is an escape for the community of Haslemere, a destination which belongs to
everyone and where visitors and locals alike can enjoy these exceptional facilities to work, eat, drink, meet, relax and stay.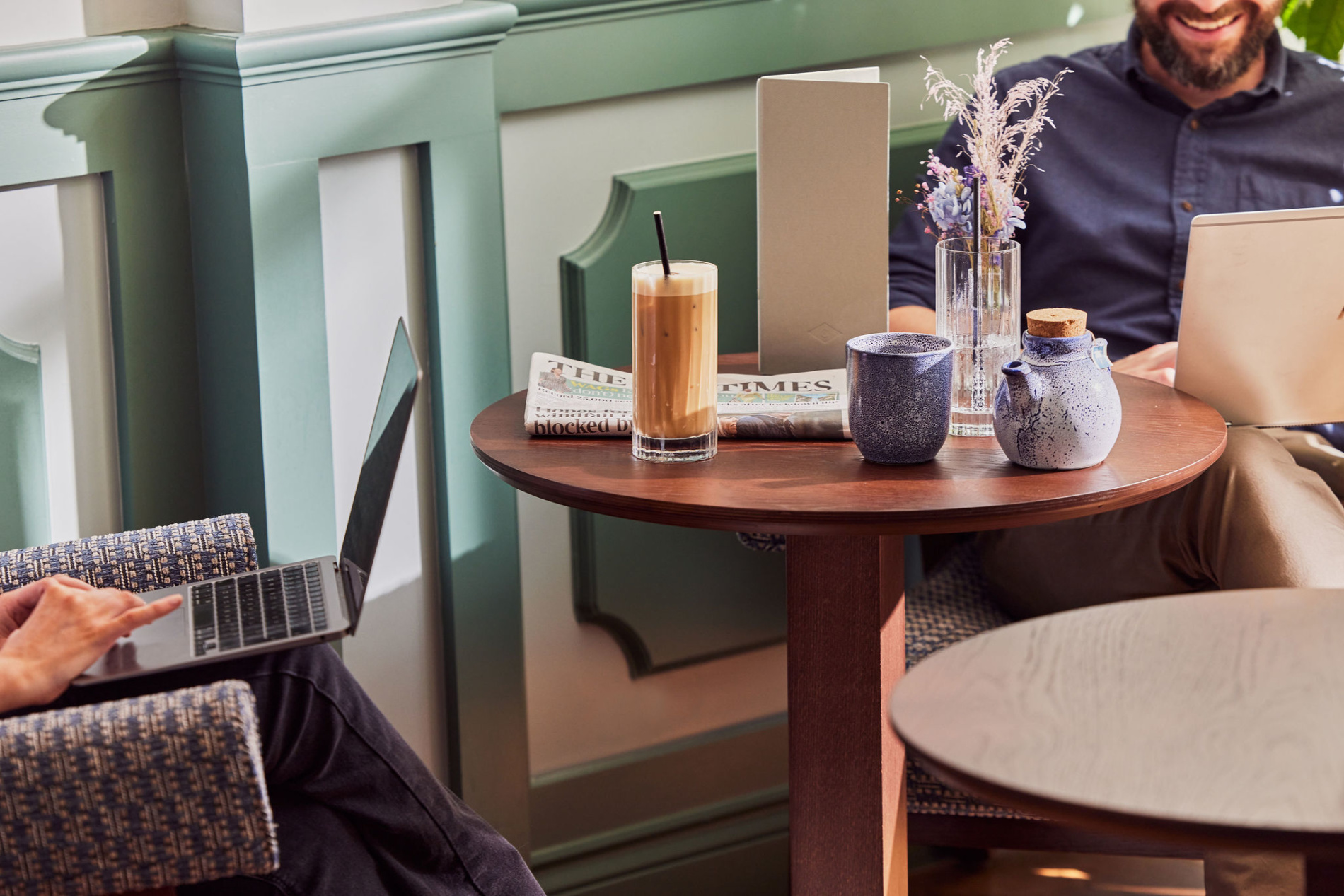 Those, like us, who have chosen to stay overnight at the clubhouse will find all they could ever need at their fingertips, in a location that skilfully balances Coppa Club's escape-from-home ethos with practicality and style.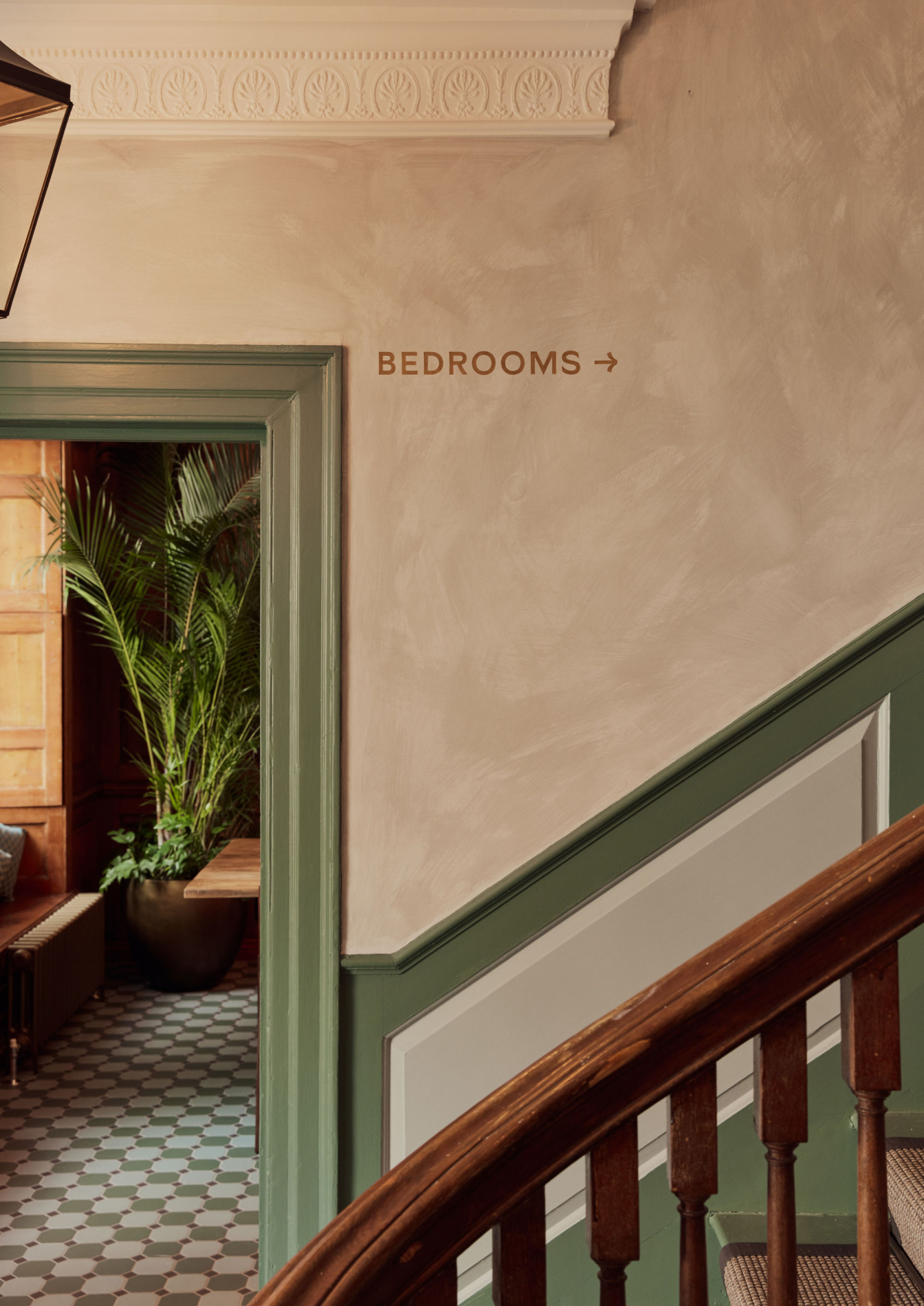 The bedrooms are all stylishly furnished and very comfortable even when accompanied by a young child as was the case with us.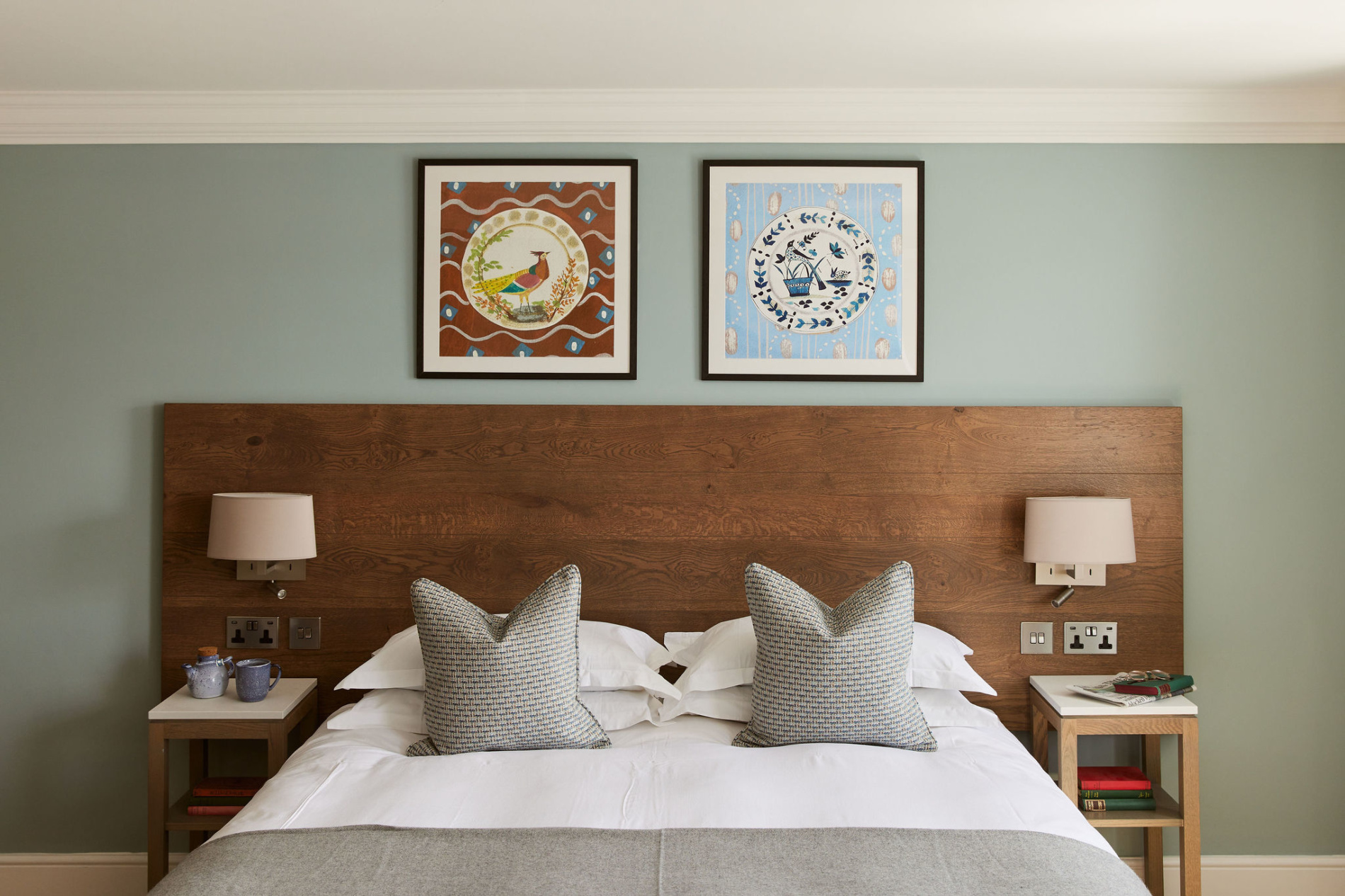 Providing guests with a welcoming, relaxed atmosphere matched with great experiences, The Georgian, Coppa Club offers the very best food and drink options that Coppa Club is known and loved for.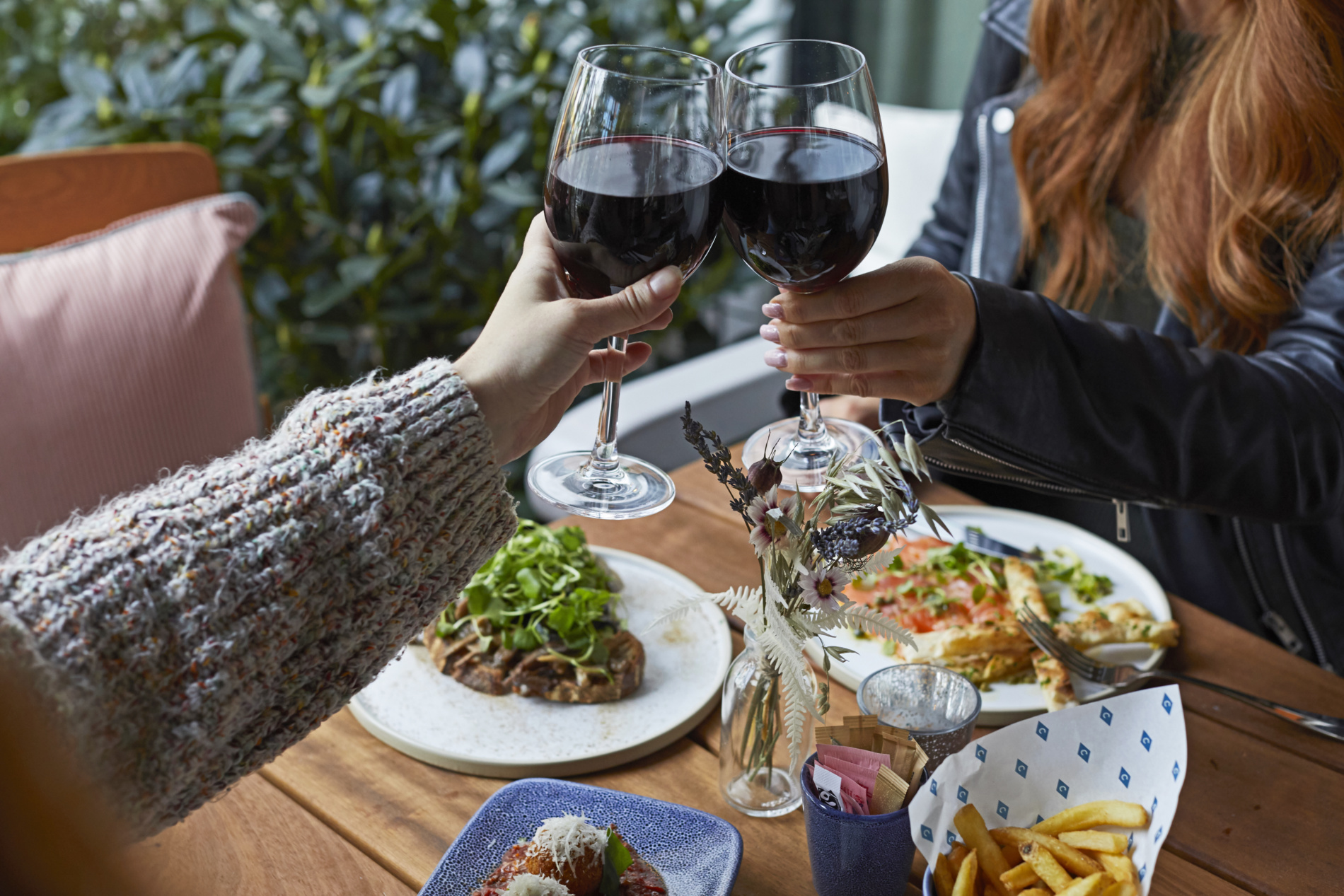 Complete with a café, bar, restaurant, lounge, terrace and private dining space, available from morning to night, visitors can pop in with their laptop for a morning coffee or a casual business meeting, sit for
cocktails at the bar or in a cosy booth for an indulgent dinner.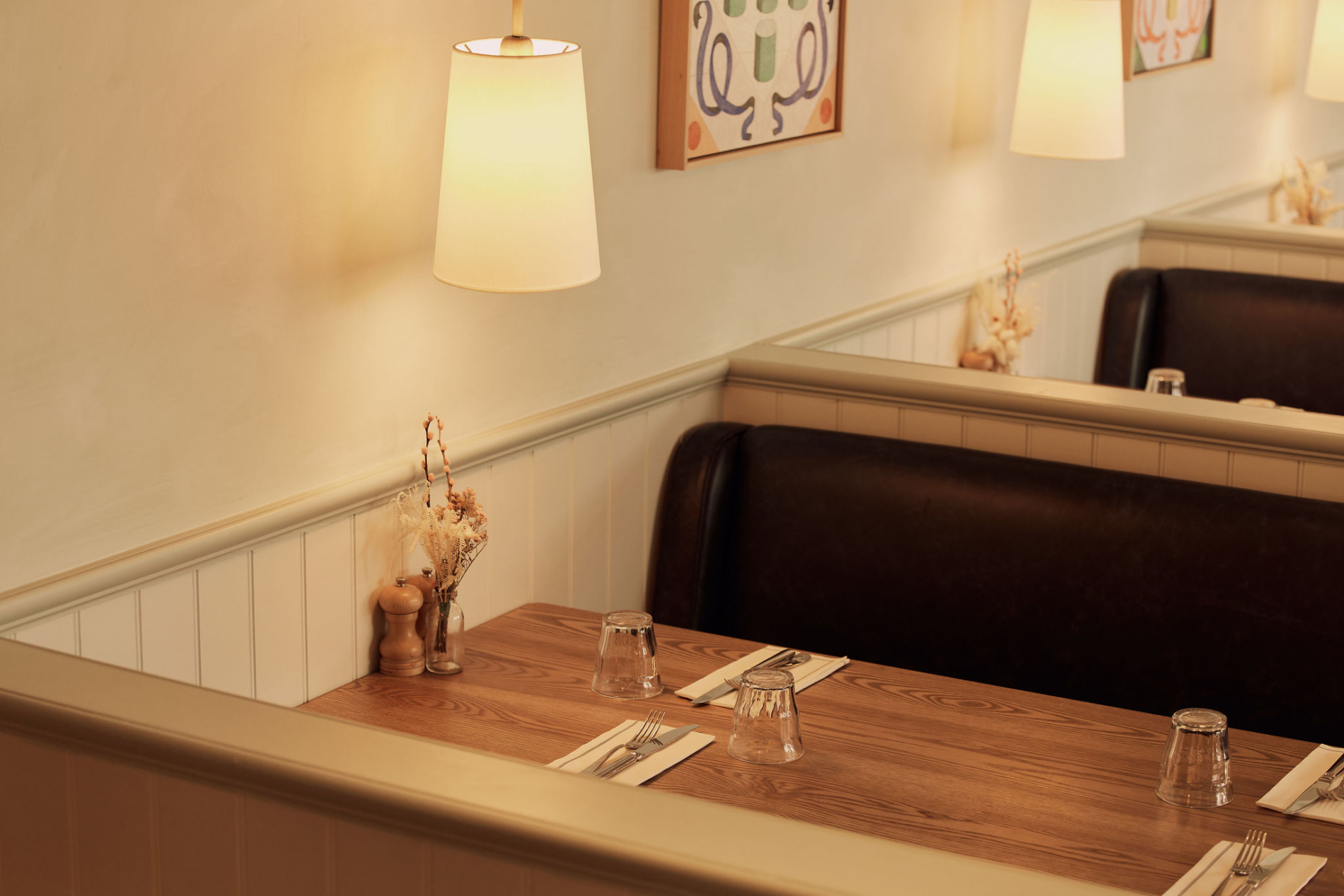 Guests staying in the individually designed hotel rooms can enjoy a delicious breakfast through to an evening drink in one of the clubhouse's cosy corners.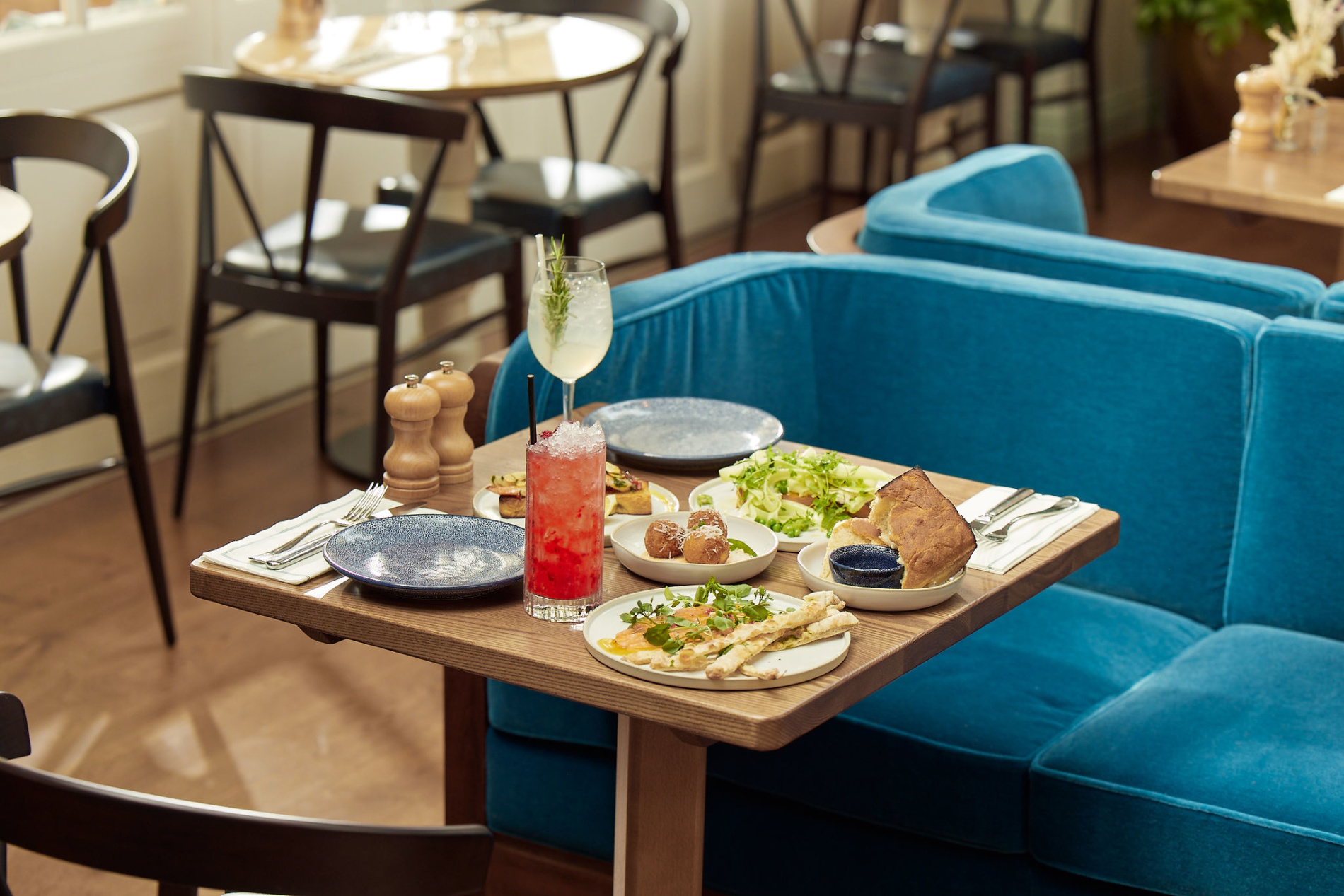 Fun interior design features include: a Georgian-inspired patterned floor and strong deep green of the Georgian panelling in the Entrance Bar; 'Bonbon' lanterns in the Restaurant creating an atmospheric glow; and an inside-outside feel in the private spaces; a snug with terracotta floor tiles and panelling to match; and an encaustic tiled fireplace. In the Bar Lounge, a snug feel is emulated through dark panelling offering the perfect place to have a cosy drink or dine.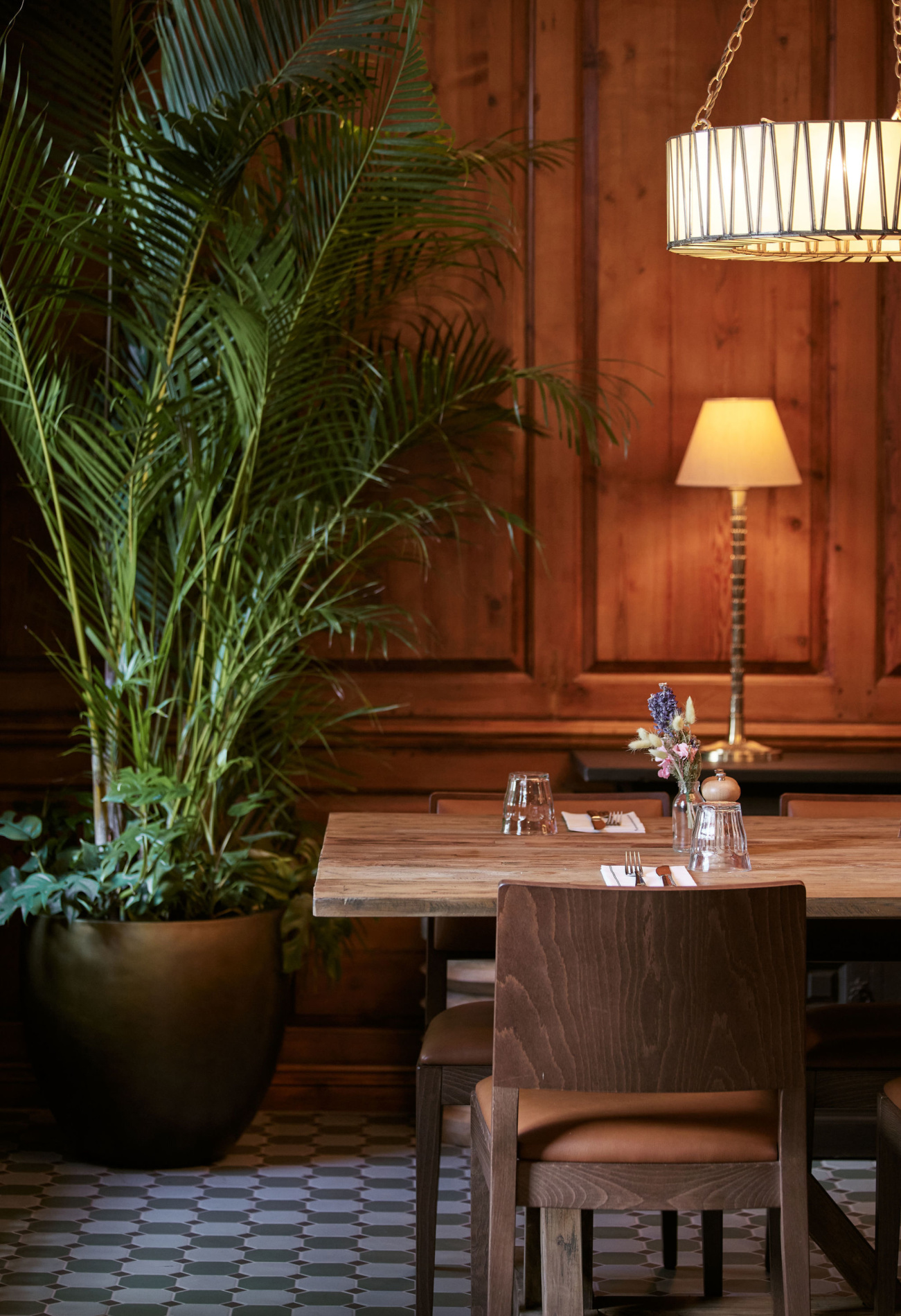 Taking the lead in pet-friendly hospitality, the ground floor is a space for dogs as well as humans.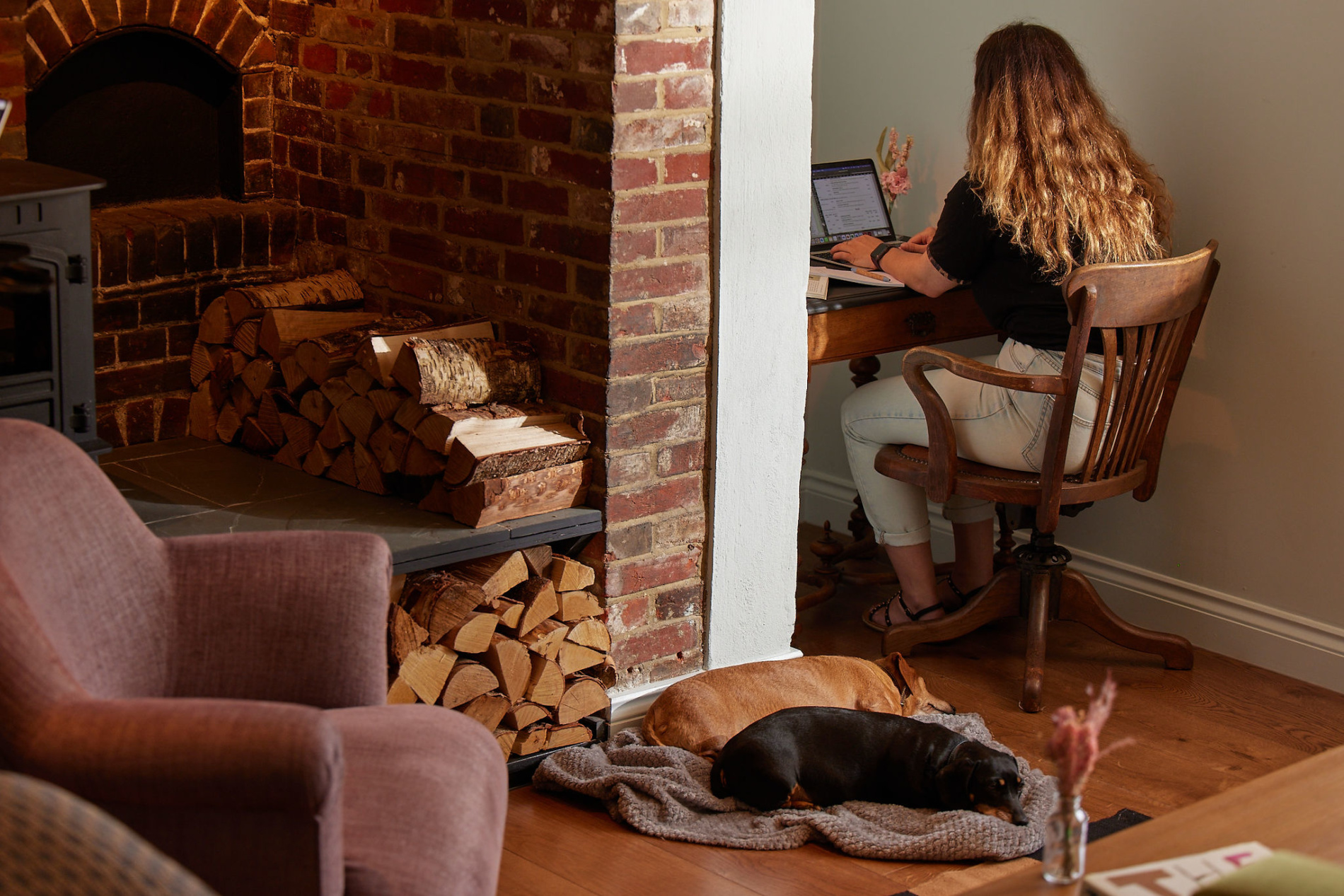 A seasonal menu features a modern take on British and Mediterranean classics. From a 10oz Ribeye to Cauliflower Shawarma there is something for everyone. Coppa Club provides an inclusive dining experience by catering to a wide range of dietary requirements, including vegan, gluten-free, and nut allergies. Healthy specials include Coppa Club highlights such as Sea Reared Trout on the Plancha, Pea, Broad Bean and Courgette Bruschetta, and a Chopped Green Goddess salad. Further options include a great selection of fresh pasta and sourdough pizza, perfect for devouring at any time of day.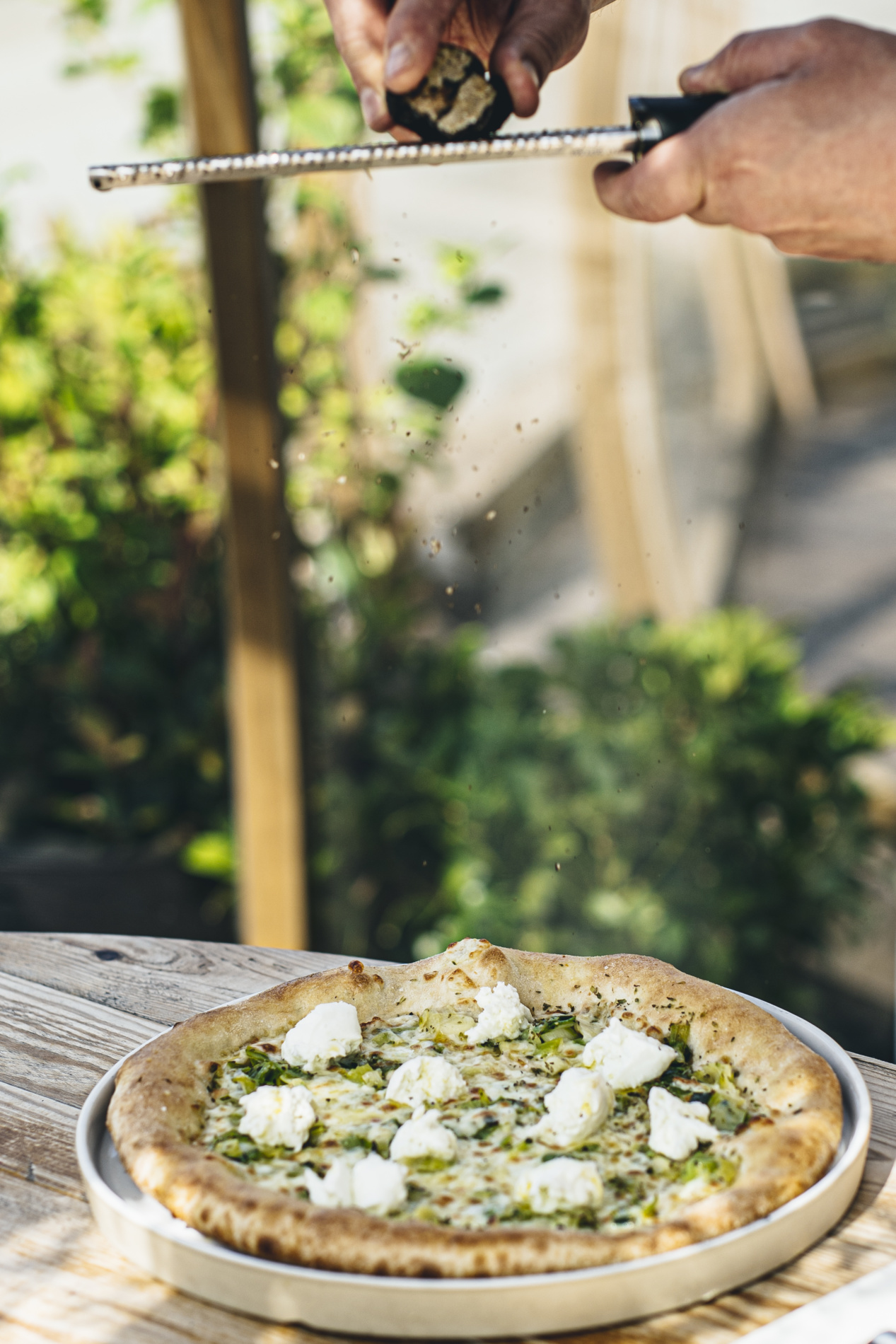 Diners looking to add further flair to their meals will enjoy an inventive cocktail menu, with no and low cocktails on offer in partnership with Trip CBD and Crossip. An emerging trend that enables people to unwind and relax, Trip CBD cocktails have genuine health benefits that reduce stress, enhance sleep and boost the immune system – enabling guests to feel better than they did when they arrived. A Coppa favourite is the 'Peach Trip' cocktail which has been curated with TRIP peach and ginger CBD infused oil and apple juice. Non-alcoholic cocktails also include the
'Sanguinello Spritz' – a delicious combination of Crossip Pure Hibiscus, Fever Tree blood orange soda, rosemary and a citrus twist.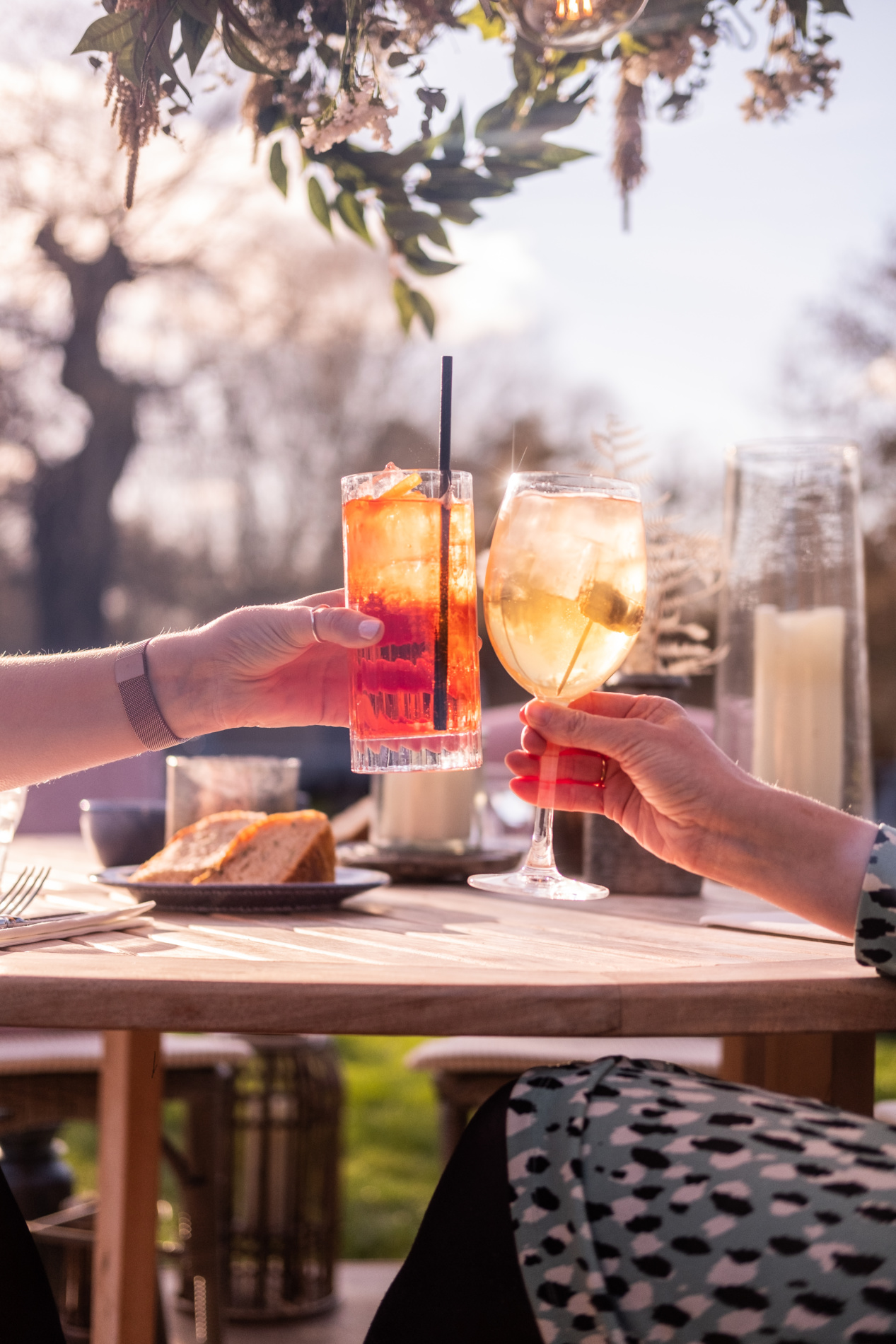 For our dinner at The Georgian, we started with the Buttermilk fried chicken with chilli mayo and crunchy slaw. The buttermilk chicken was crispy on the outside but soft and tender on the inside. The batter was a great combination of light with some spicy heat mixed into the batter, then taken hotter with the sriracha mayo.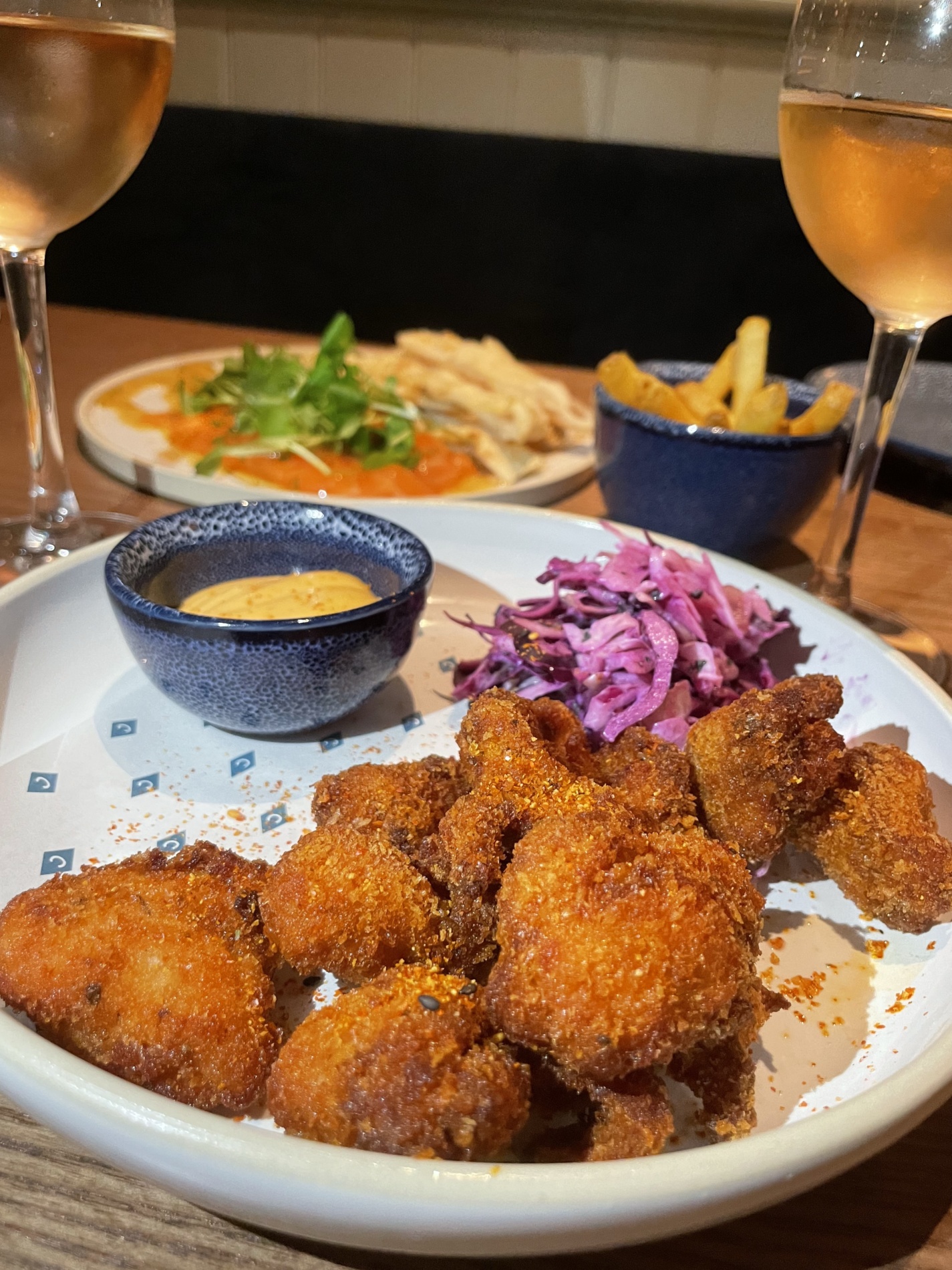 Followed by the Loch Duart salmon ceviche with ponzu dressing baby watercress and flatbread.
But for those who were deciding between crispy squid and fish, the salmon ceviche won't disappoint. The salmon is as fresh as it comes with a generous helping which combined with the ponzu and flatbread makes a truly moreish start to a very comforting meal.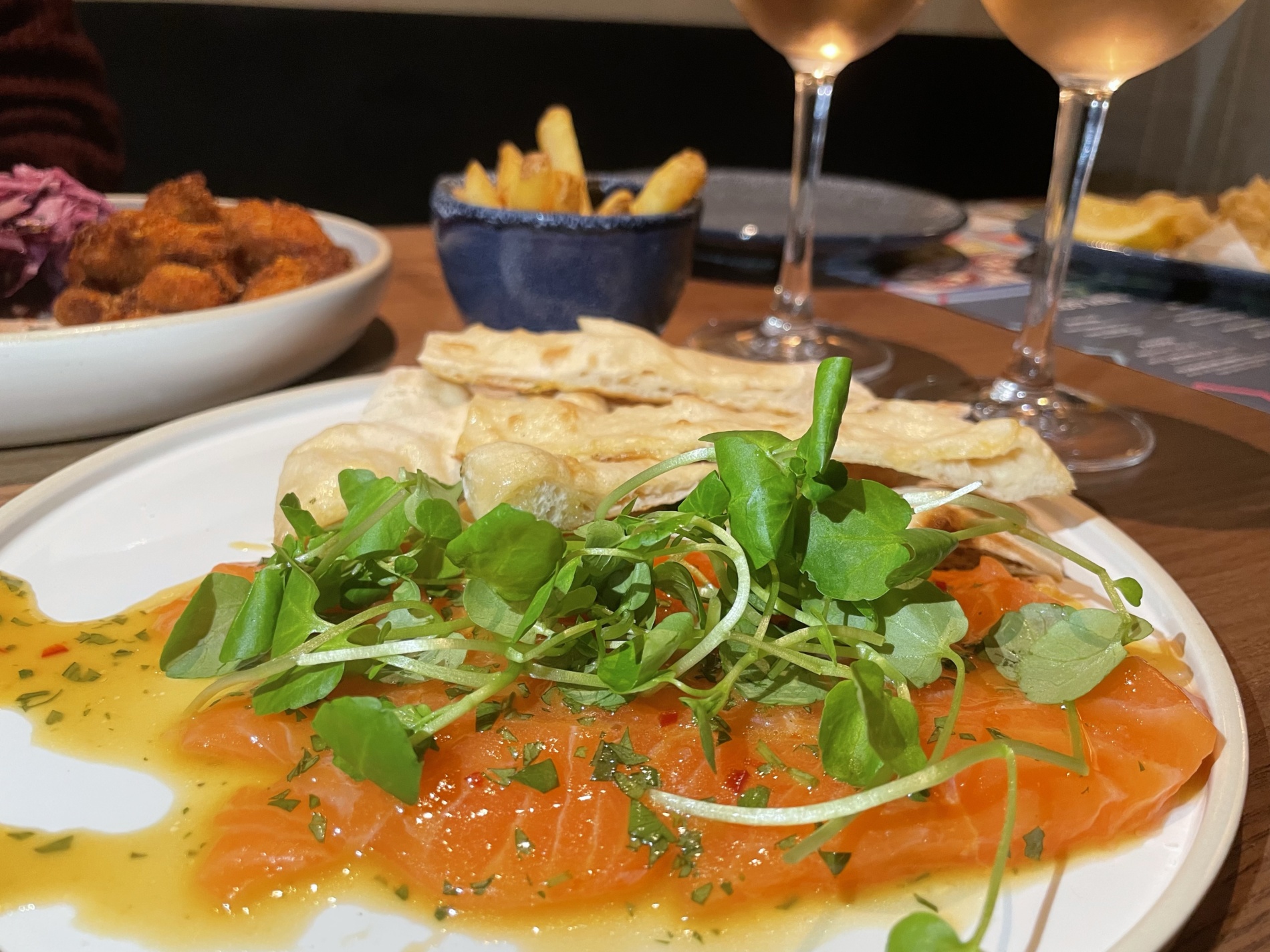 Having eaten at Brighton's Coppa In The Lanes before, we decided to test continuity by ordering the Bucatini carbonara with guanciale, pecorino black pepper and egg yolk for a second time. It was just as amazing and clearly all Coppa Club venues keep to the same high standard.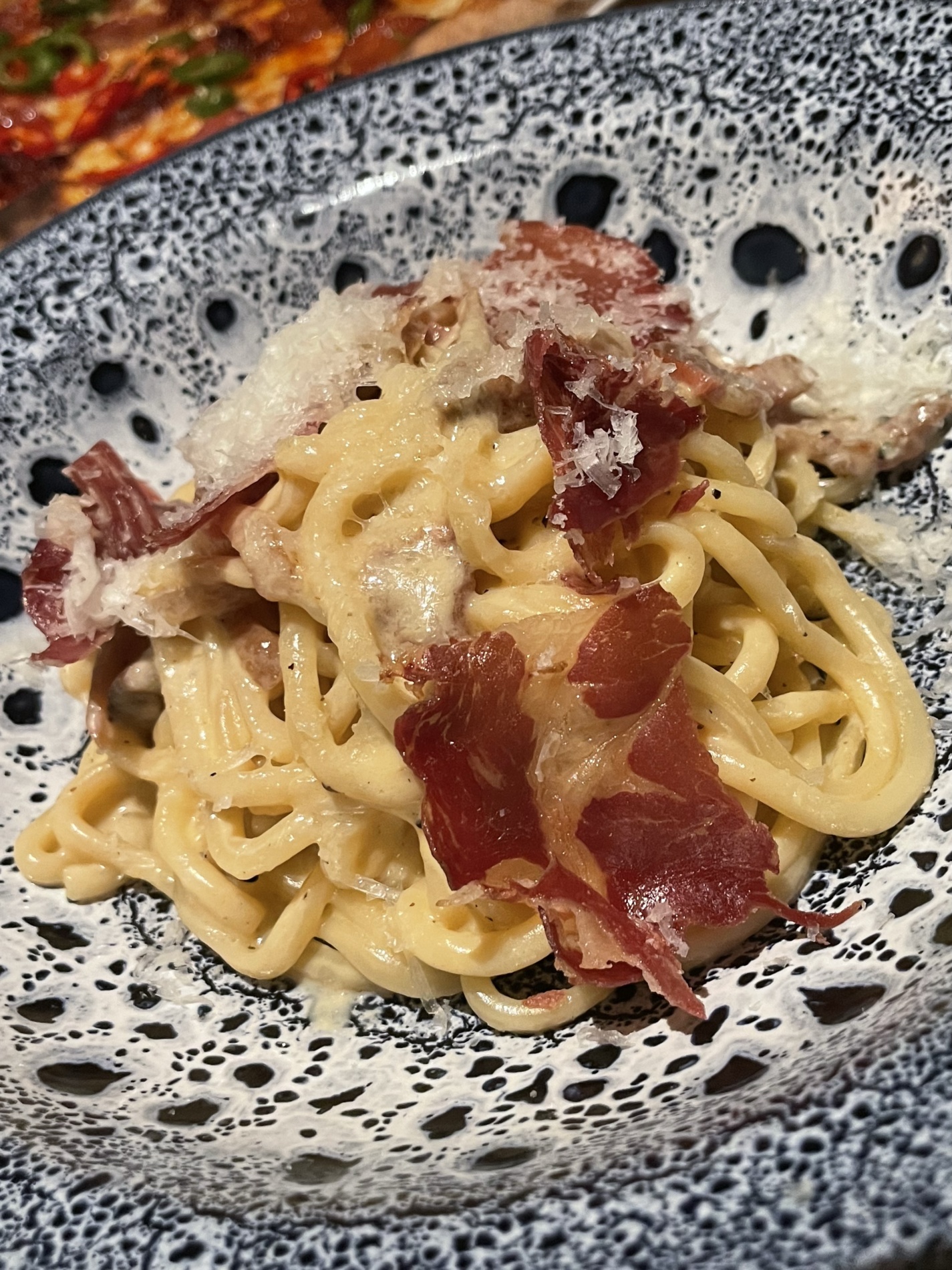 Coppa Club does heat and chilli well so we decided to test out how they dealt with spice. The Coppa Hot Pizza, with tomato, buffalo mozzarella , spicy salami and Nduja was a winner.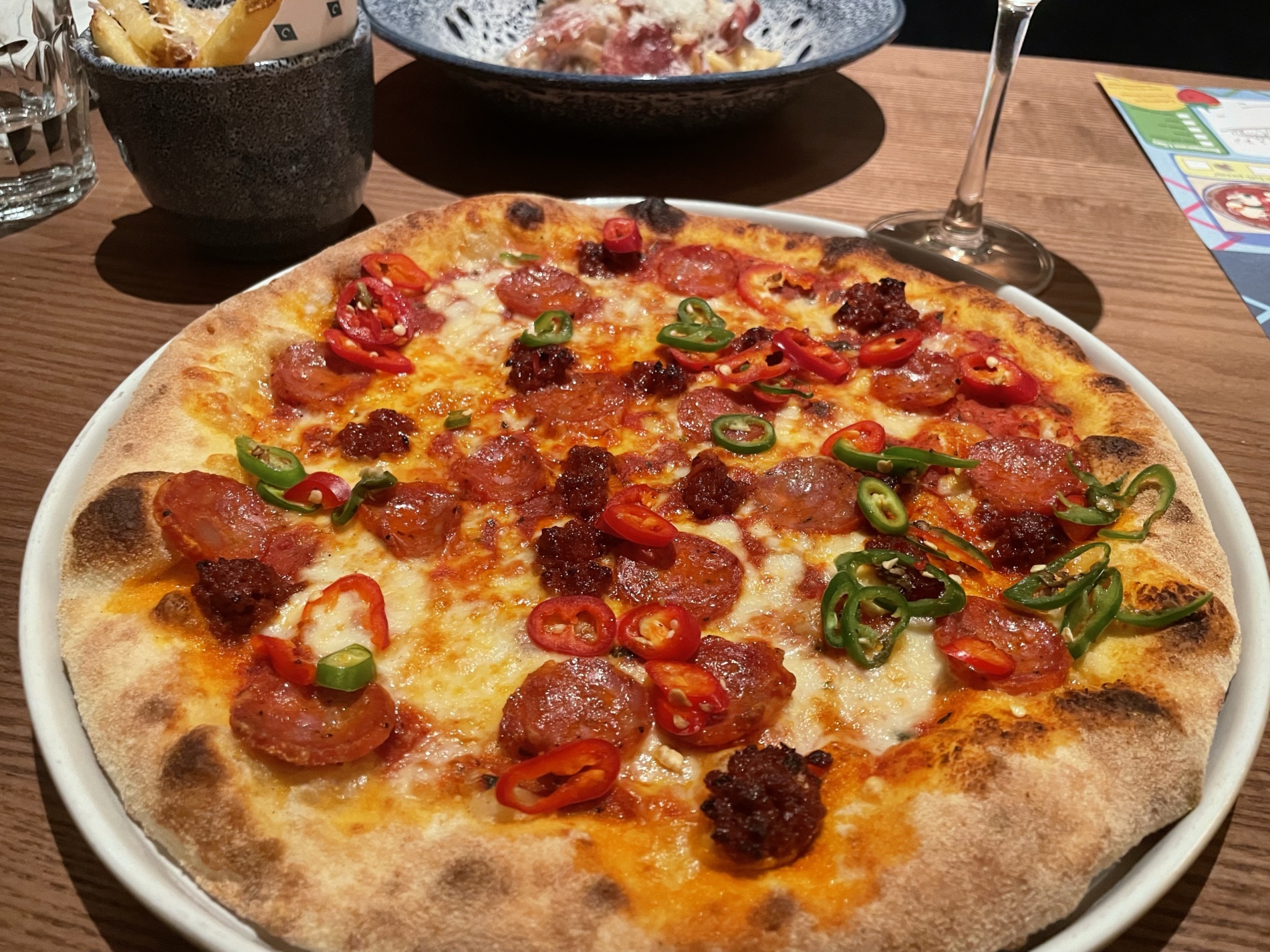 Come in for a closer look at the spicy toppings.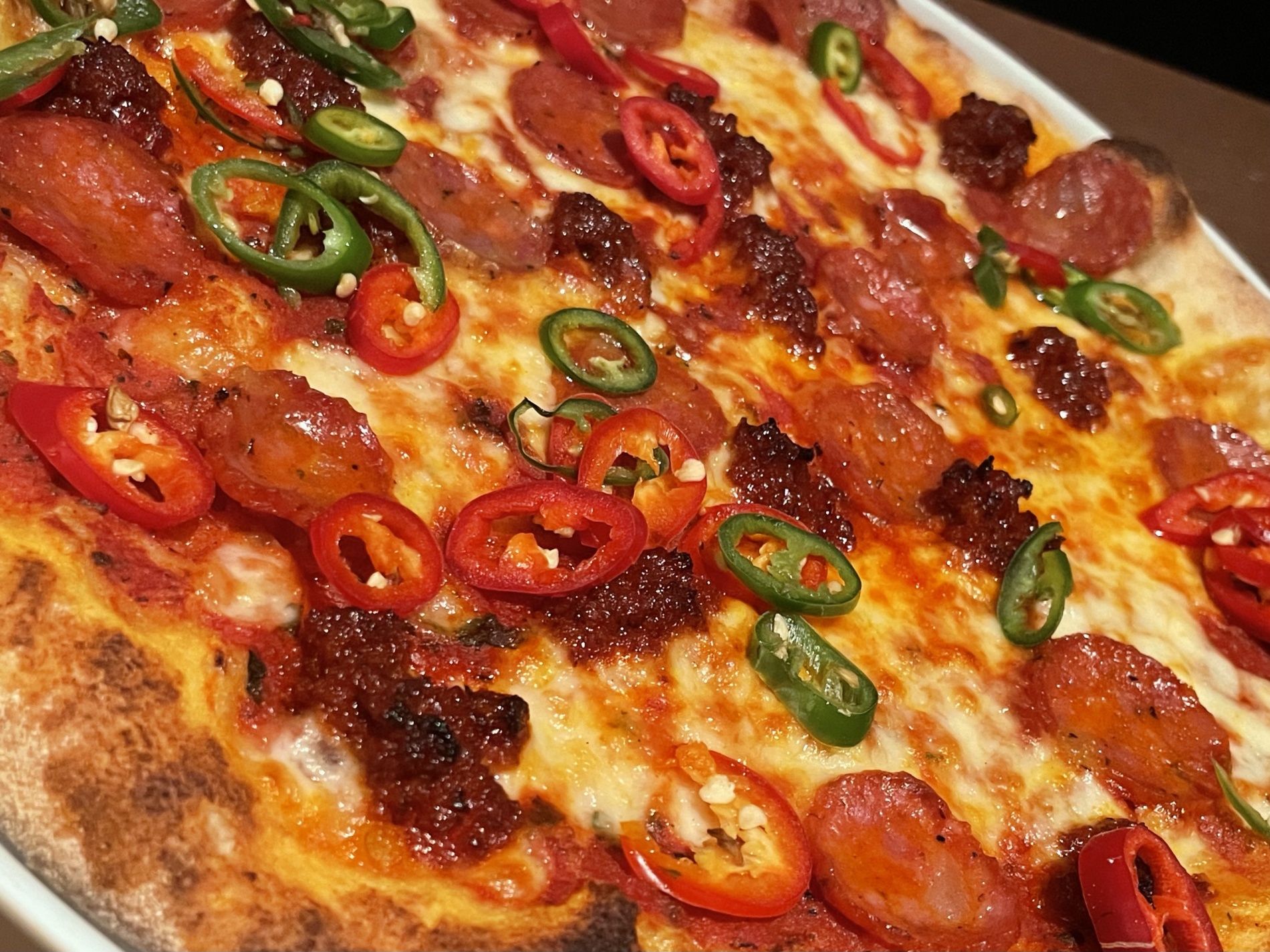 For dessert, you can't go wrong with the Pizza fritta dolce with warm toffee dipping sauce.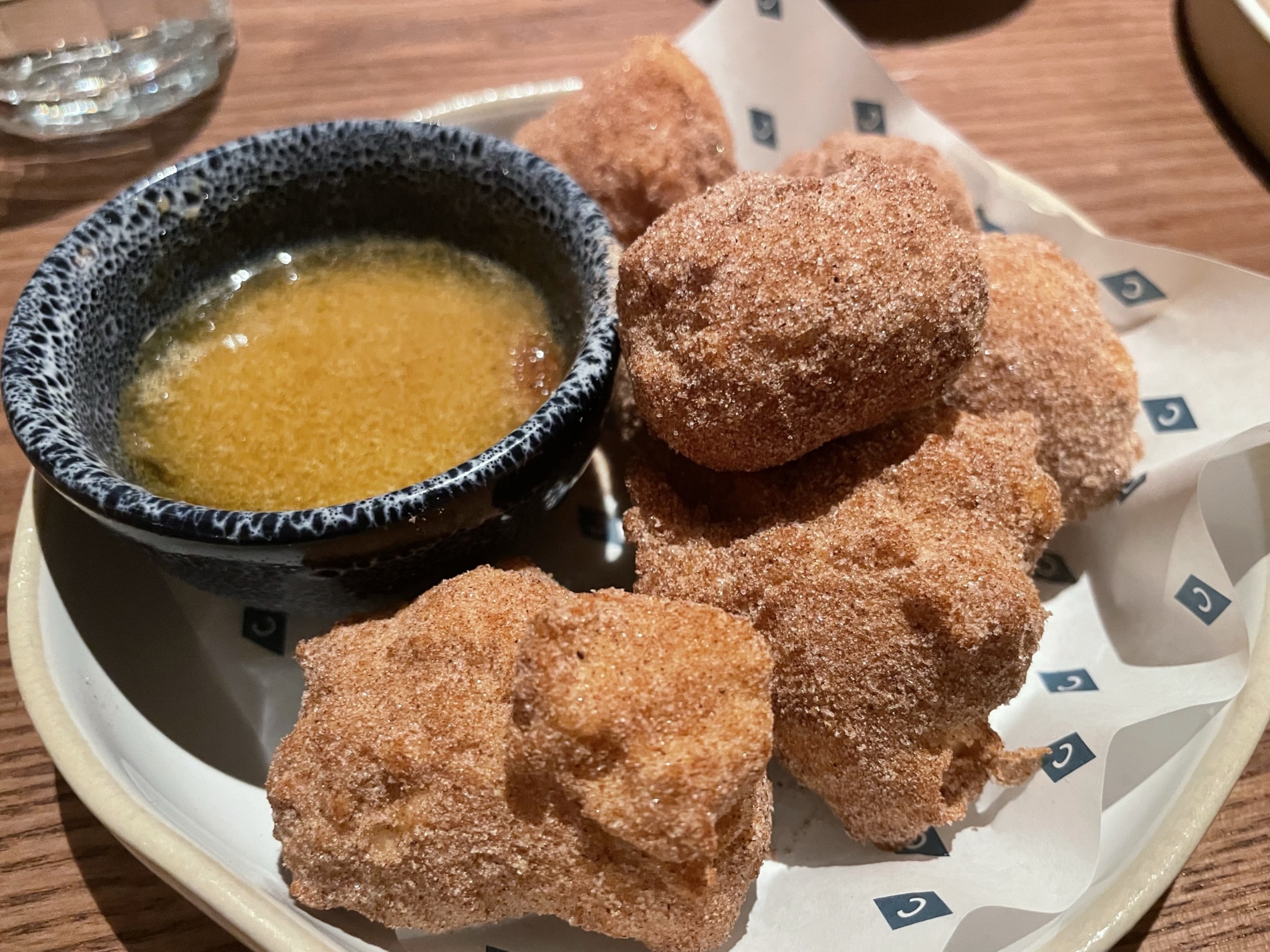 Someone was very excited to wake up for breakfast and with his own little window to draw the curtains open, what a fabulous way to wake up.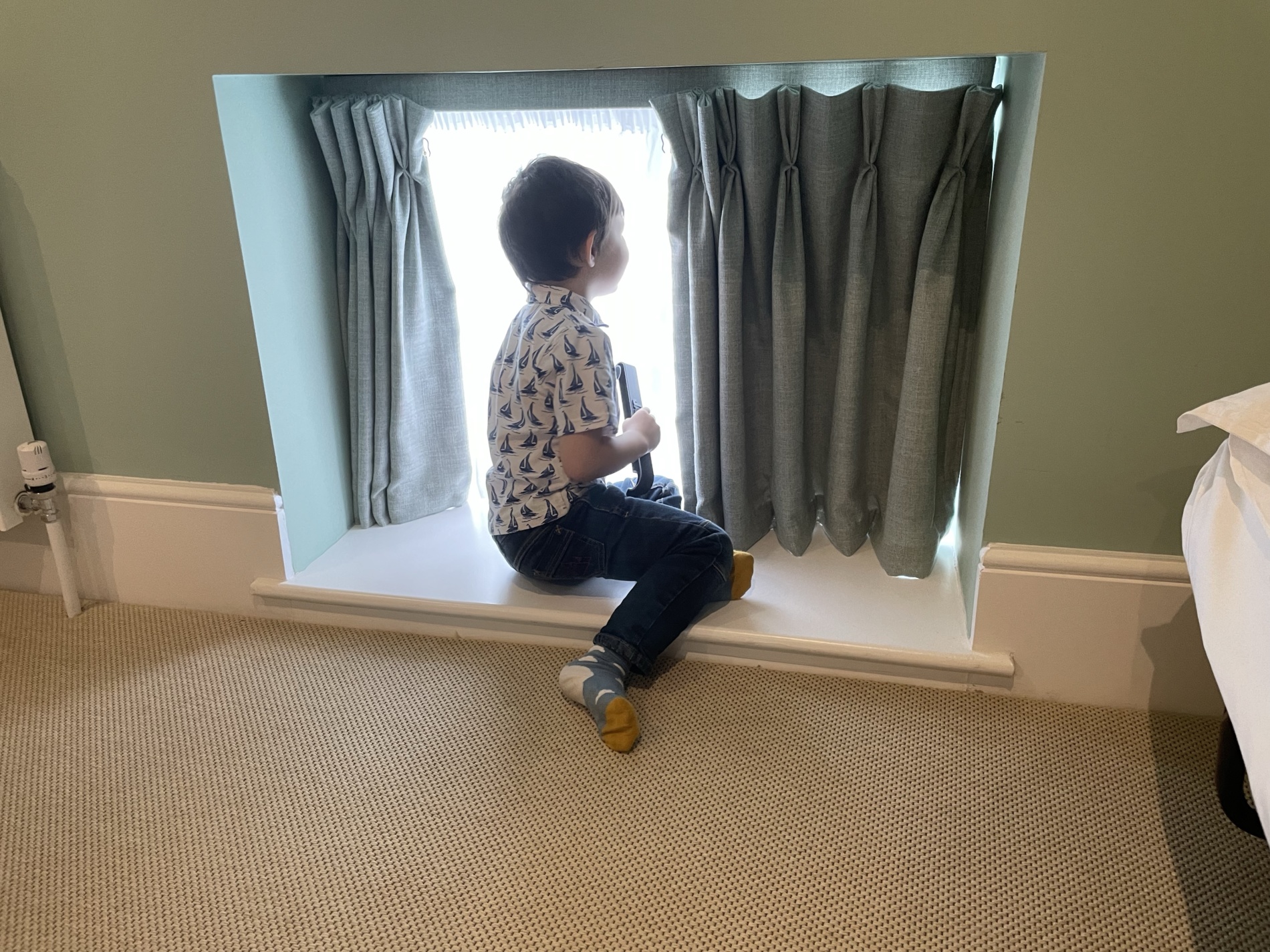 Breakfast options range from crowd-pleasers like the hearty Skillet Breakfast – Coppa Club's take on the traditional Full English – and Buckwheat & Rye Pancakes with bacon and maple syrup to simpler fare like Yoghurt & Granola to moreish Spelt Croissants that are the perfect partners to a selection of coffees and teas.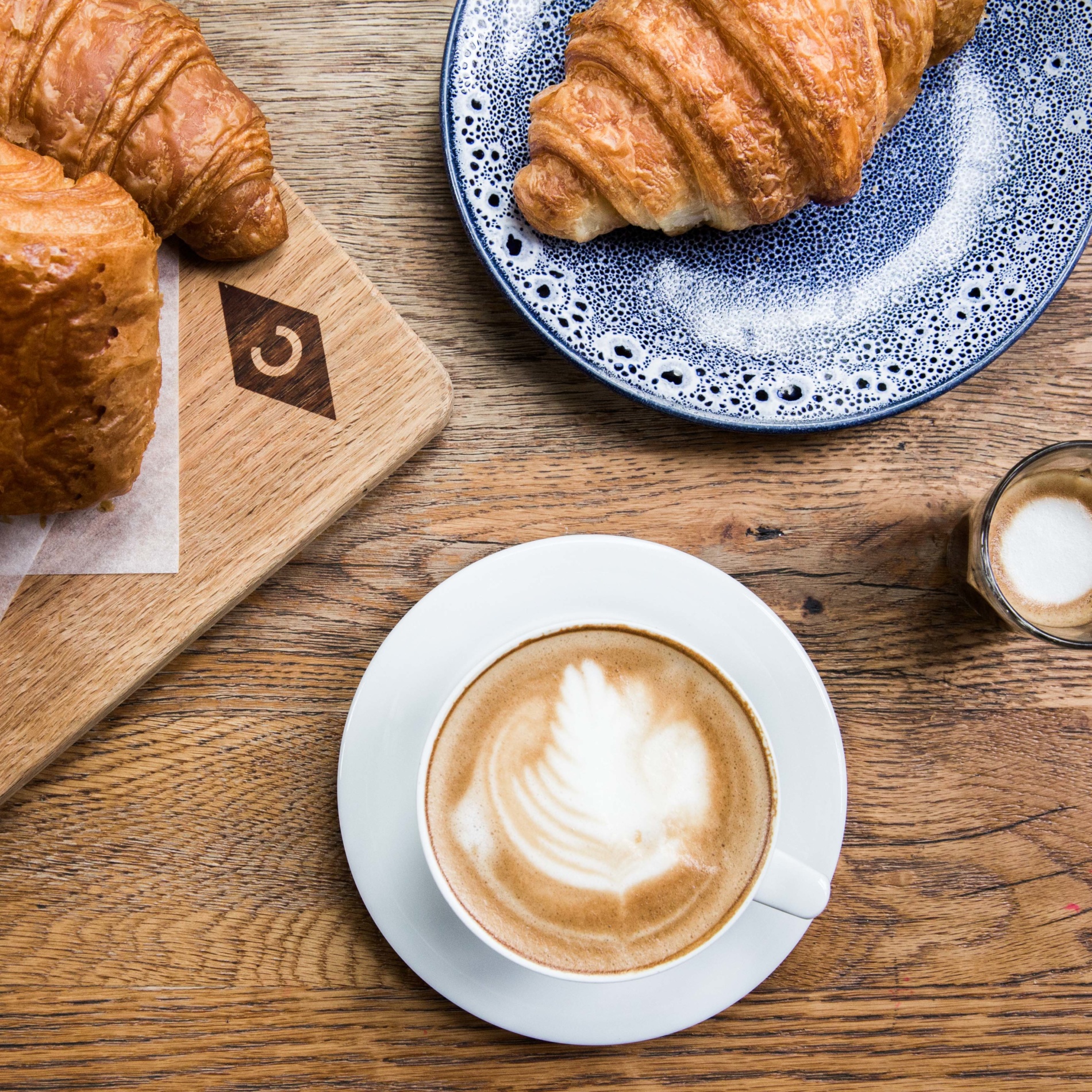 The inclusive dining experience at The Georgian is evident at breakfast as well and includes almond or soya milk made available for those who are dairy intolerant as well as the choice of a Garden Breakfast of eggs, grilled halloumi, portobello mushroom, tomato and greens for those who either don't eat meat or, as is increasingly the case, for those who are reducing their meat intake during the week.
The Georgian, Coppa Club
High Street, Haslemere, Surrey GU27 2JY
+44 (0)1428 771027
www.coppaclub.co.uk/at-the-georgian/