TH@51 at Taj 51 Buckingham Gate Suites and Residences is a food lovers hidden gem that invites you to embark on a gastronomic adventure. With its inventive take on global cuisine, masterfully crafted cocktails, and impeccable service, the restaurant exemplifies the best of London's culinary scene. From the moment you step through the door, you are transported to a world where flavours harmonise, traditions merge, and every bite and sip tells a story. Whether you're a seasoned foodie or simply looking to indulge in a remarkable dining experience, TH@51 is a destination that will leave you with unforgettable memories and a desire to return time and time again.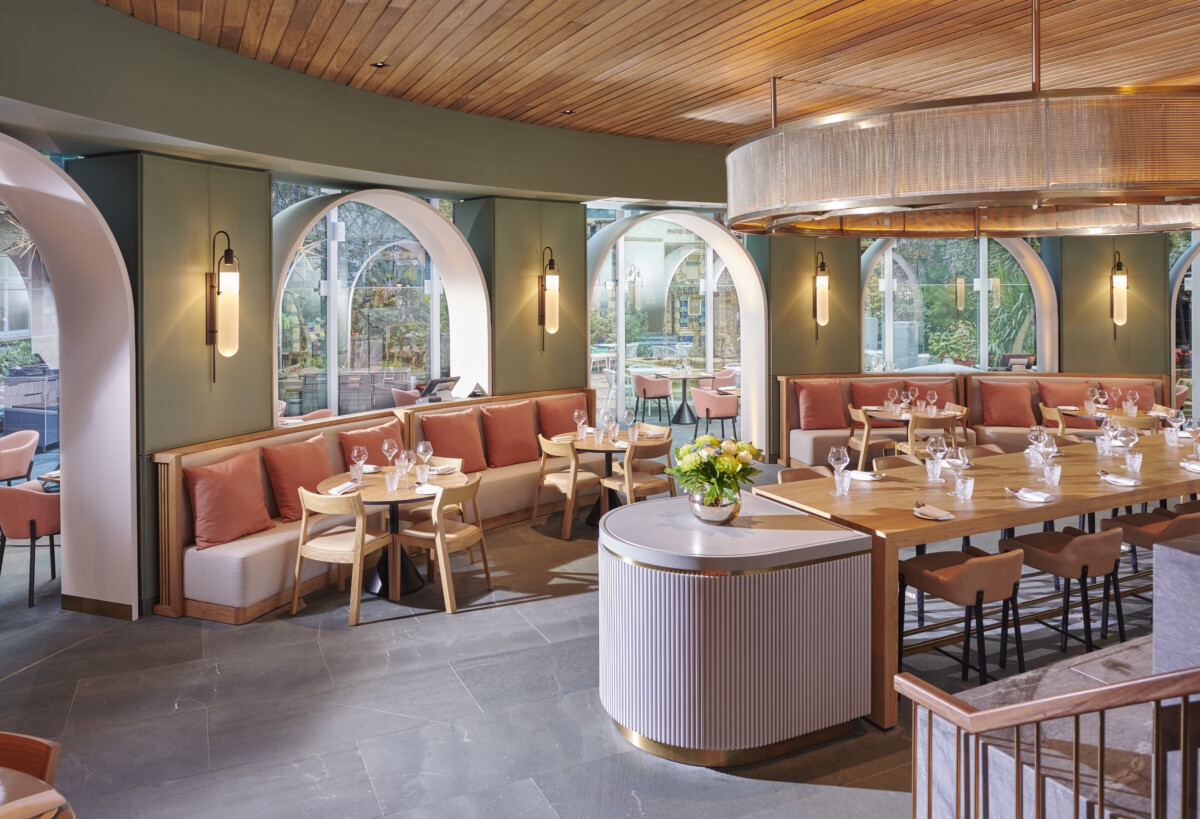 TH@51 is truly a culinary oasis situated in the heart of London, perfectly located to invite food lovers to embark on a gastronomic journey that transcends borders. The restaurant's creative spin on global cuisine, paired with its unique cocktail menu, captures the essence of London's diverse culinary landscape.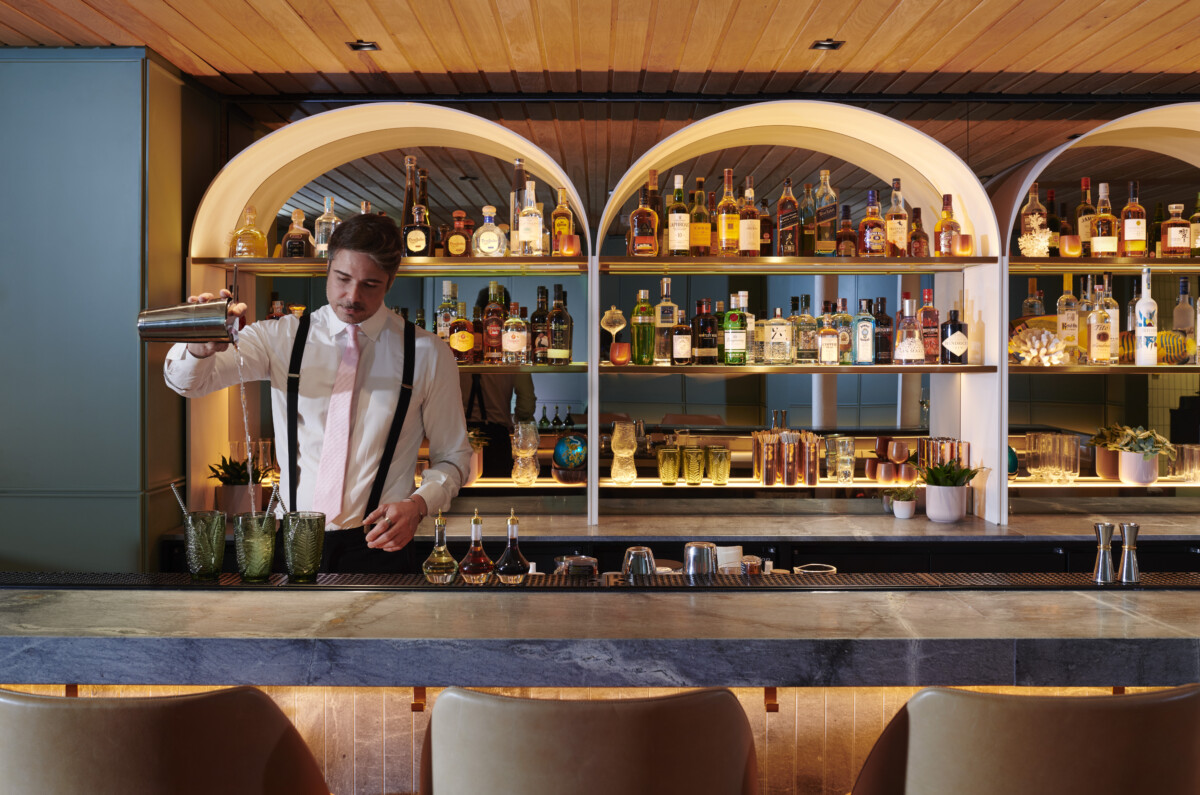 Led by Executive Head Chef Sujoy Gupta, TH@51's menu is a celebration of flavours from around the world, expertly blended to create dishes that are both familiar and excitingly different. Each bite is a revelation, offering a harmonious fusion of ingredients and traditions that showcase the finest culinary influences from near and far.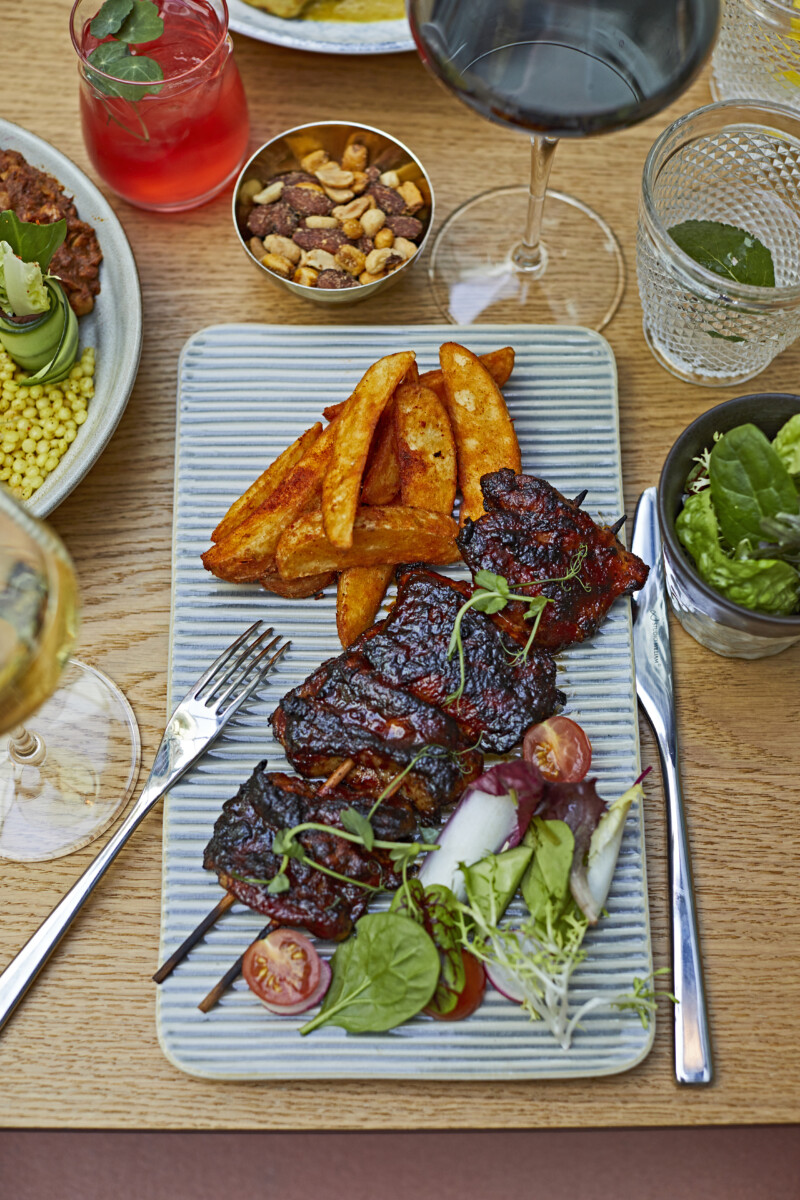 Step into TH@51 and be captivated by its elegant and contemporary design, crafted by Conran & Partners. The light and airy atmosphere, accentuated by a glass dining room, warm wood cladding, and a soft colour palette, creates an inviting space where guests can relax and indulge their senses. The open kitchen, with its theatrical grill and chef's table, adds a touch of culinary drama to the dining experience, while the striking bar area, complete with intimate booth seating, sets the stage for unforgettable cocktail creations.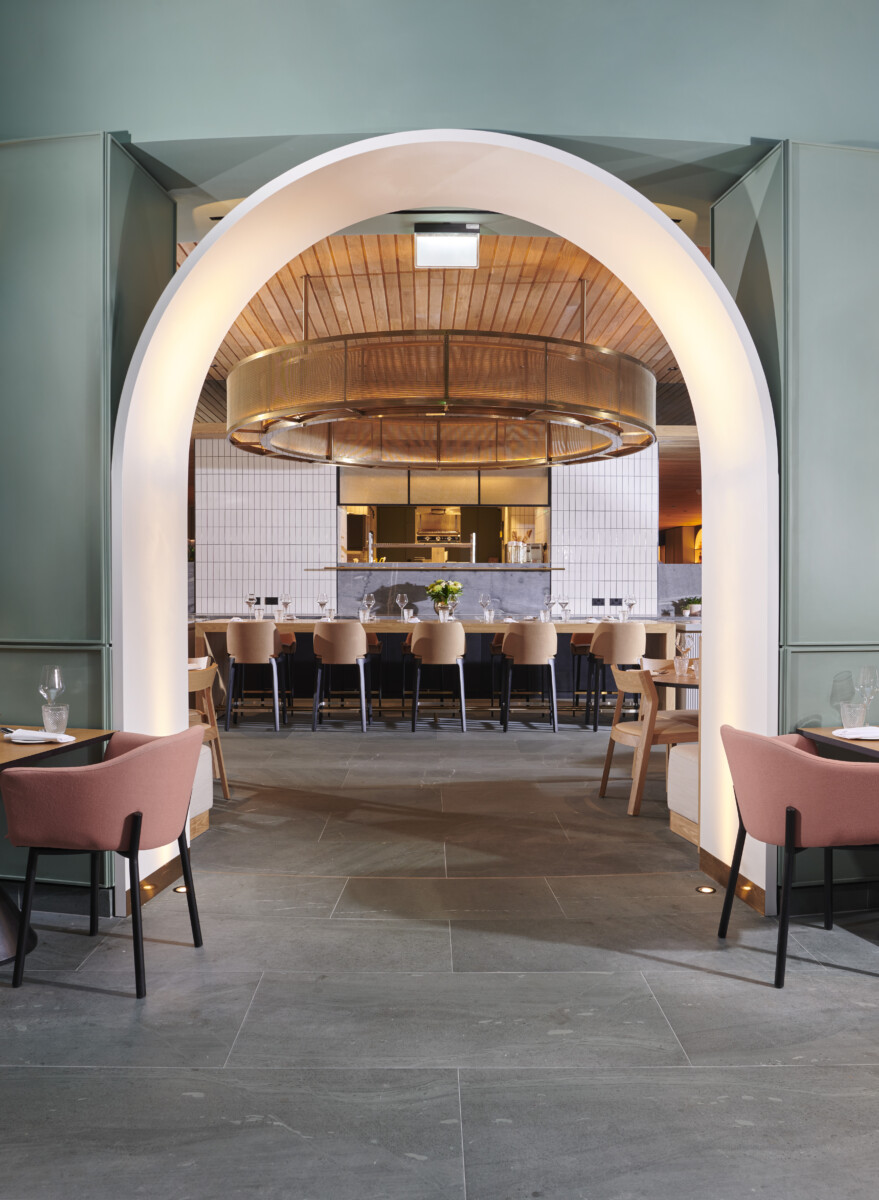 The menu at TH@51 is a true reflection of London's vibrant culinary tapestry. Signature dishes like the Burrata & Kale Chaat, with its combination of fried kale, Italian burrata, and mint & tamarind chutney, offer a delightful interplay of textures and flavours. The Bao Bun, filled with tofu, orange marmalade, and sriracha soy glaze, delivers a harmonious blend of sweet, tangy, and spicy notes. For a taste of North African inspiration, the Moroccan Poke delights with saffron pearl couscous, avocado, chickpea compote, and pomegranate, all perfectly balanced by dill tzatziki. Meanwhile, the Korean Roast, featuring tender baby chicken, Korean smoked peppers, and sticky honey sesame potatoes, transports diners to the bustling streets of Seoul.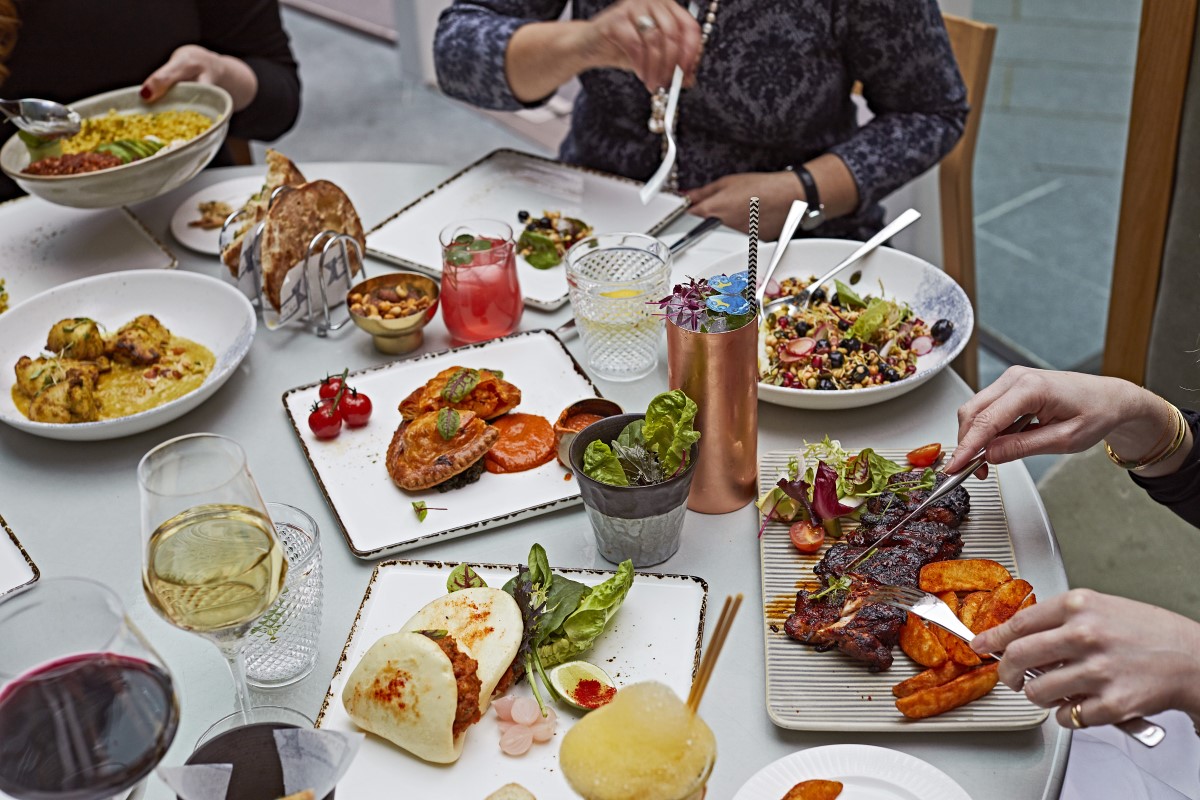 Prepare yourself for an unforgettable dining experience as we take you on a tantalising journey through a selection of their delectable offerings.
Salt & Pepper Squid
Dive into the ocean of taste with the Salt & Pepper Squid, a dish that combines crispy crumbed squid with a fiery blend of chilli and colourful peppers and red onion. As you take your first bite, the delicate crunch of the squid gives way to the tender, succulent flesh within. The fragrant spices dance on your palate, intertwining with the tangy notes of the lemon hummus dip. It's a perfect harmony of textures and flavours, leaving you craving for more.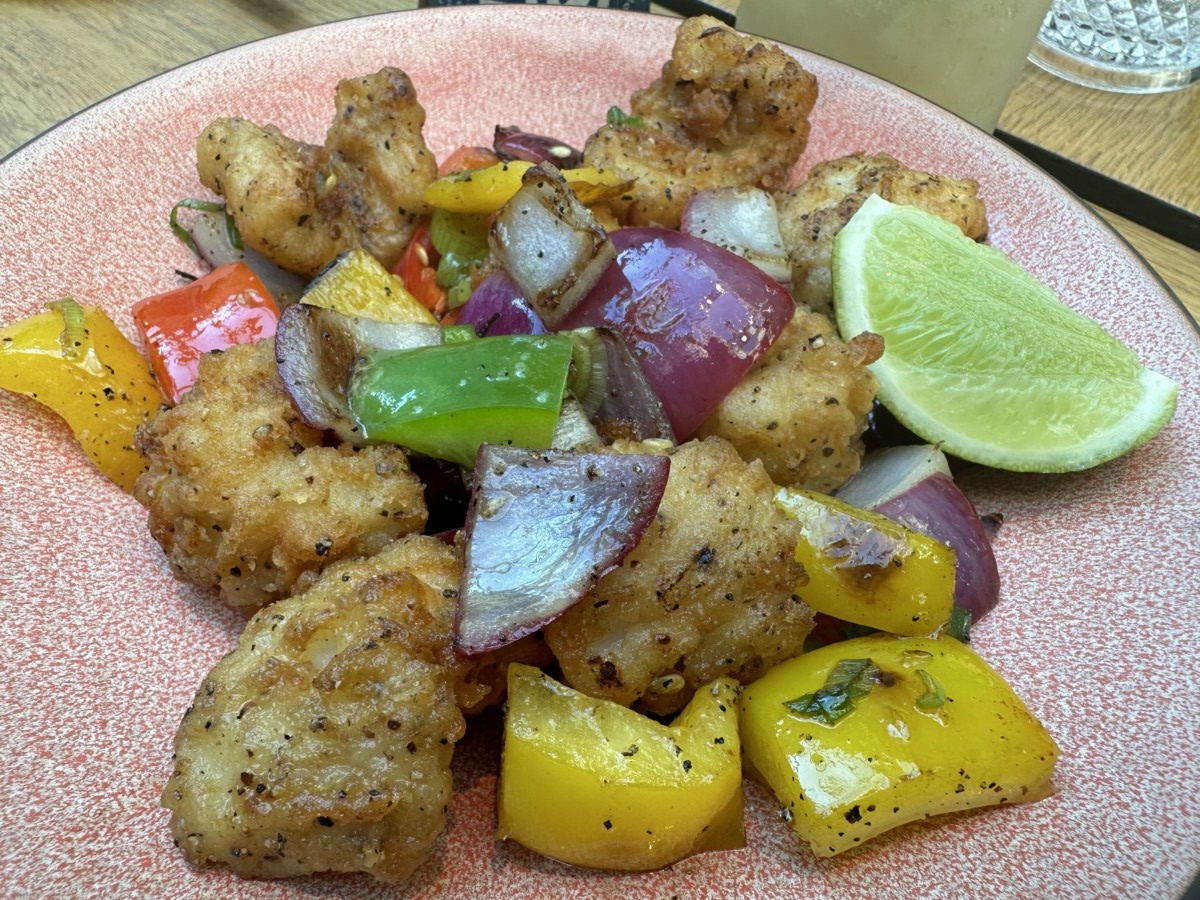 Sumac Garlic Prawns
For a starter that delivers a burst of Mediterranean magic, look no further than the Sumac Garlic Prawns. Picture this: crispy coated prawns served with a vibrant beetroot tzatziki and adorned with delicate garlic flakes. Each bite reveals the plump and juicy prawns, perfectly complemented by the earthy richness of the beetroot tzatziki. The sumac adds a citrusy zing that heightens the dish to new levels of culinary ecstasy.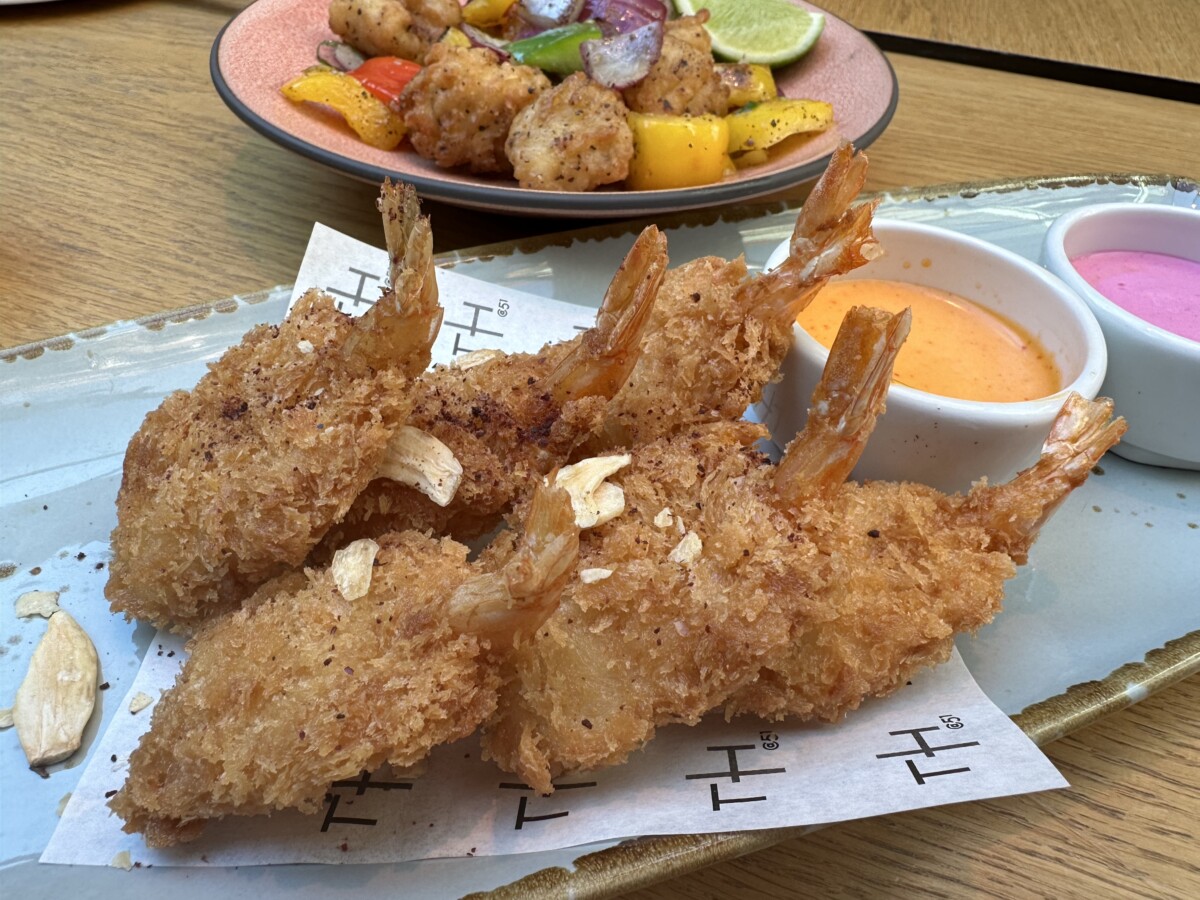 Double Fish & Chips
Prepare your taste buds for a cross-cultural treat with the Double Fish & Chips. Featuring fried haddock and tilapia fillets, this dish showcases a classic British batter alongside a spiced chickpea batter, drawing inspiration from the flavours of India. Accompanied by tantalising mint chutney and tangy tartare sauce, each bite is a harmonious blend of crispy textures and delightful flavours. The crispy french fries add a satisfying crunch, completing this culinary creation.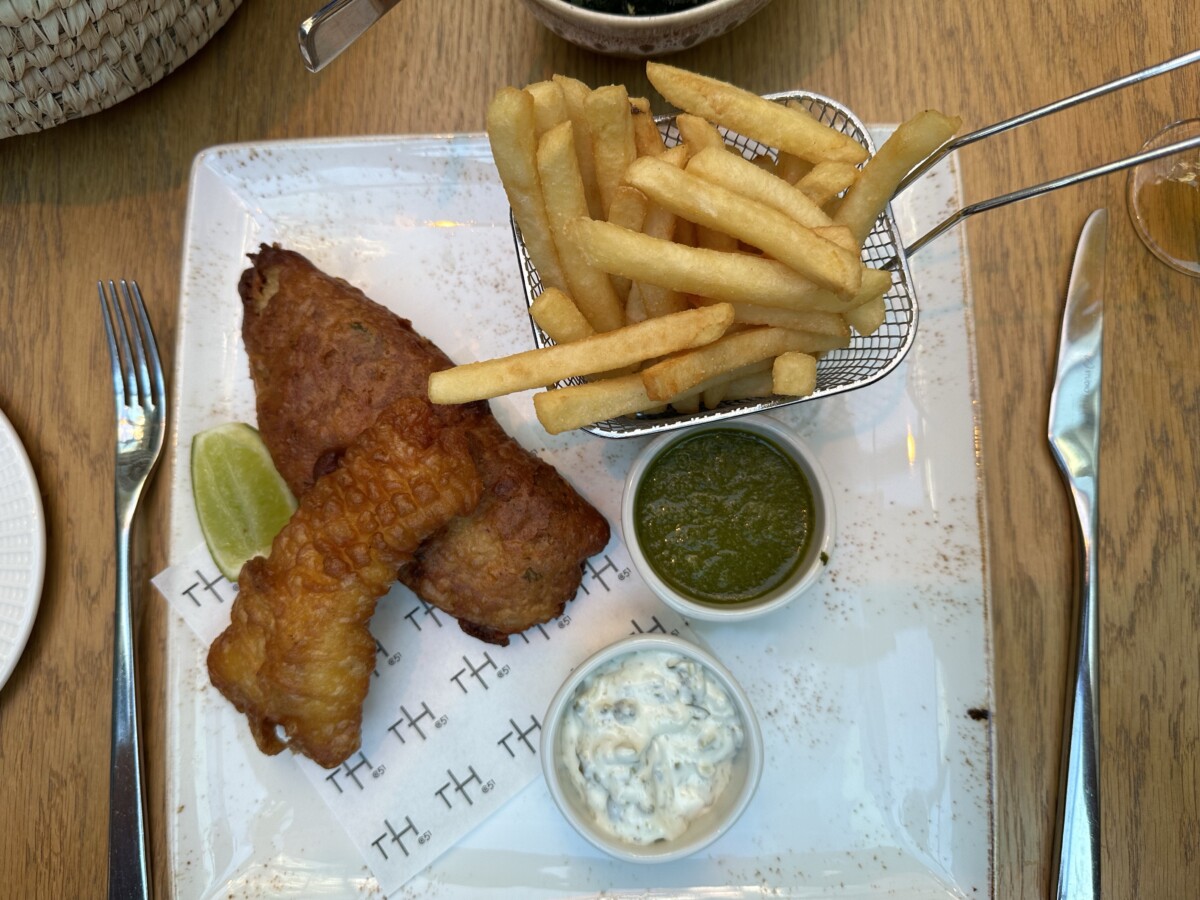 Caraway Malai Chicken
Embark on a tantalising journey with the Caraway Malai Chicken, where East meets East. Succulent chicken tikka, infused with the warm embrace of carom seeds and cumin, is enveloped in a creamy cheese marinade. The dish is elegantly elevated by the aromatic kafir lime makhani, which adds a touch of Thai flair to this Indian-inspired delight. The resulting explosion of flavours will transport you to a world of culinary bliss.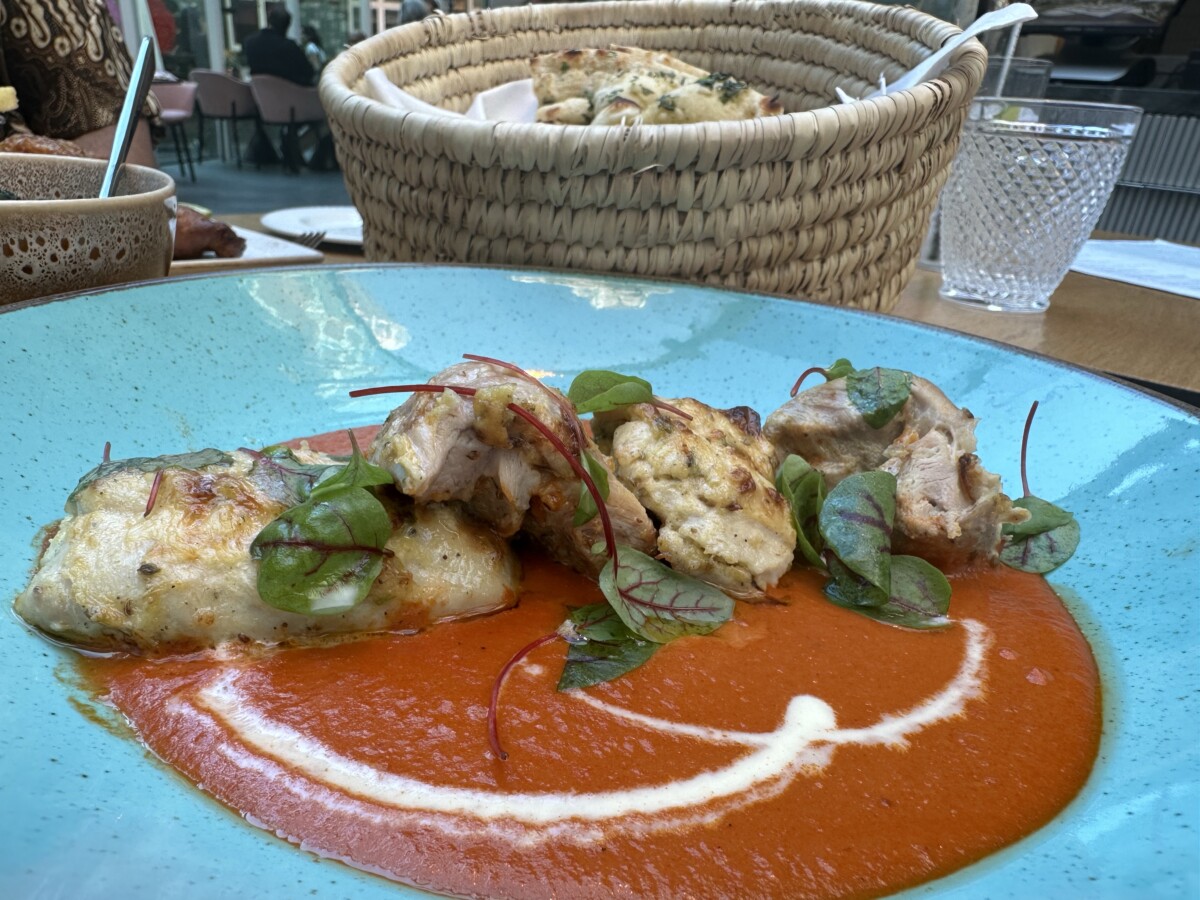 Sensational Sides
No Indian-inspired feast is complete without the irresistible charm of Garlic Naan. Soft and pillowy, each bite releases the tantalising aroma of freshly baked bread infused with the pungent essence of garlic. Tear off a piece, and savour the perfect balance of softness and slight crispness. This naan is the ideal accompaniment to soak up the robust flavours of your Indian-inspired main courses.
Indulge in the verdant goodness of Garlic Spinach, a side dish that tantalises both the palate and the senses. The vibrant green leaves are delicately sautéed and infused with aromatic garlic, resulting in a dish that is both nutritious and bursting with flavour. The tender texture of the spinach pairs wonderfully with any one of the delicious offerings from the Robata grill, creating a side dish that will leave you craving more.
Gulab Jamun Cheesecake
Prepare yourself for a delightful marriage of cultures with the Gulab Jamun Cheesecake. This dessert ingeniously combines the rich, velvety smoothness of vanilla cheesecake with the intense sweetness of gulab jamun. Each forkful tantalises the taste buds as the flavours meld together, and the biscuity base adds a delightful crunch. The chopped gulab jamun, with its syrup-soaked richness, infuses every bite with a burst of Indian indulgence. This unique twist on a classic dessert is a heavenly finale to your dining experience at Th@51.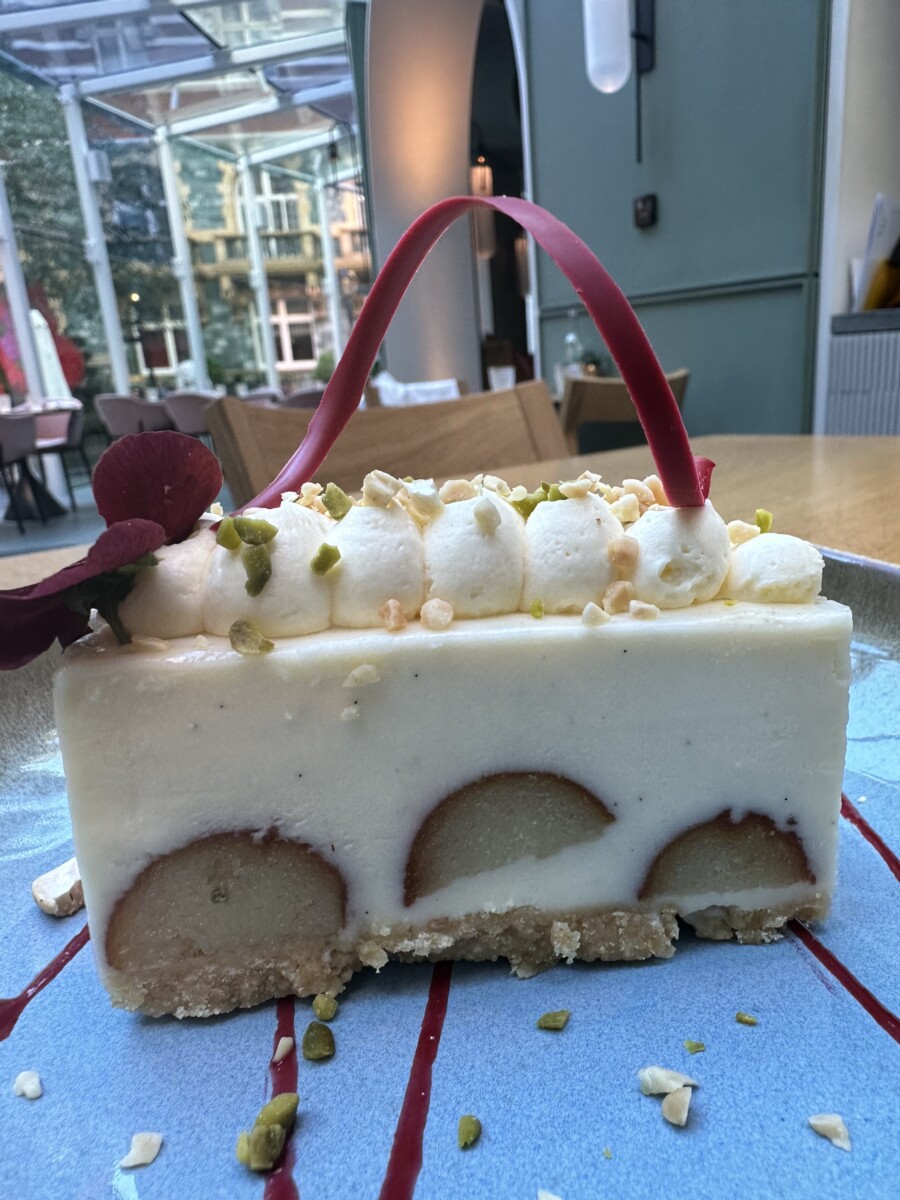 Berrylicious Pie
Indulge in a symphony of flavours with the Berrylicious Pie, a dessert that celebrates the vibrant essence of mixed berries. Imagine a tart filled to the brim with luscious berries encased in a tender crumb, their natural sweetness mingling with a buttery pastry crust. To elevate the experience, a scoop of velvety strawberry ice cream is nestled beside the pie, creating a delightful contrast of warm and cold sensations. The final touch of edible flowers adds a touch of elegance to this picture-perfect dessert.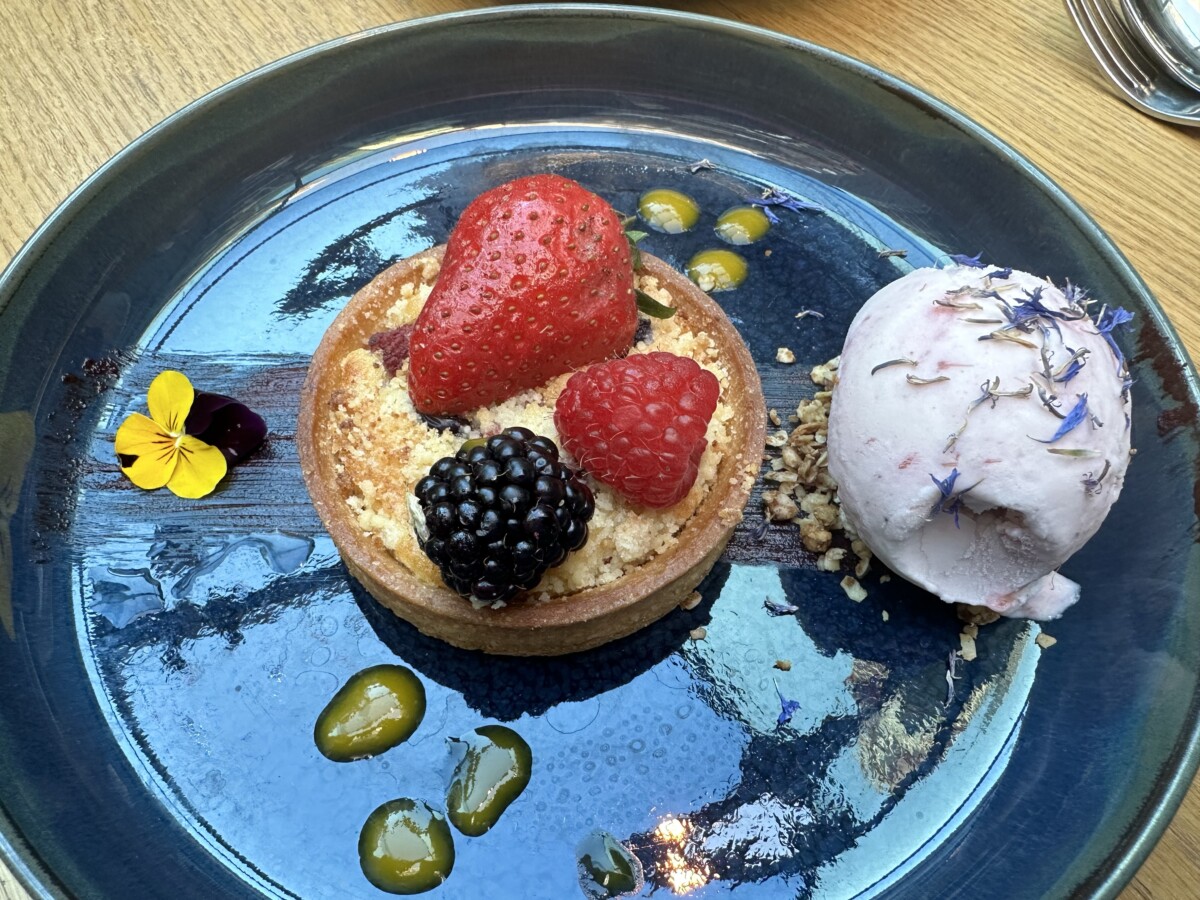 As a whole, TH@51 offers more than just exquisite cuisine and cocktails. It is a destination that envelops guests in a world of warmth, sophistication, and impeccable service. The restaurant's commitment to providing an exceptional dining experience is evident in every detail, from the thoughtfully crafted menu to the inviting ambiance. Whether indulging in the innovative dishes that pay homage to global culinary influences or sipping on the artfully crafted cocktails inspired by Earth's diverse biomes, guests are transported on a culinary adventure that delights, surprises, and leaves a lasting impression.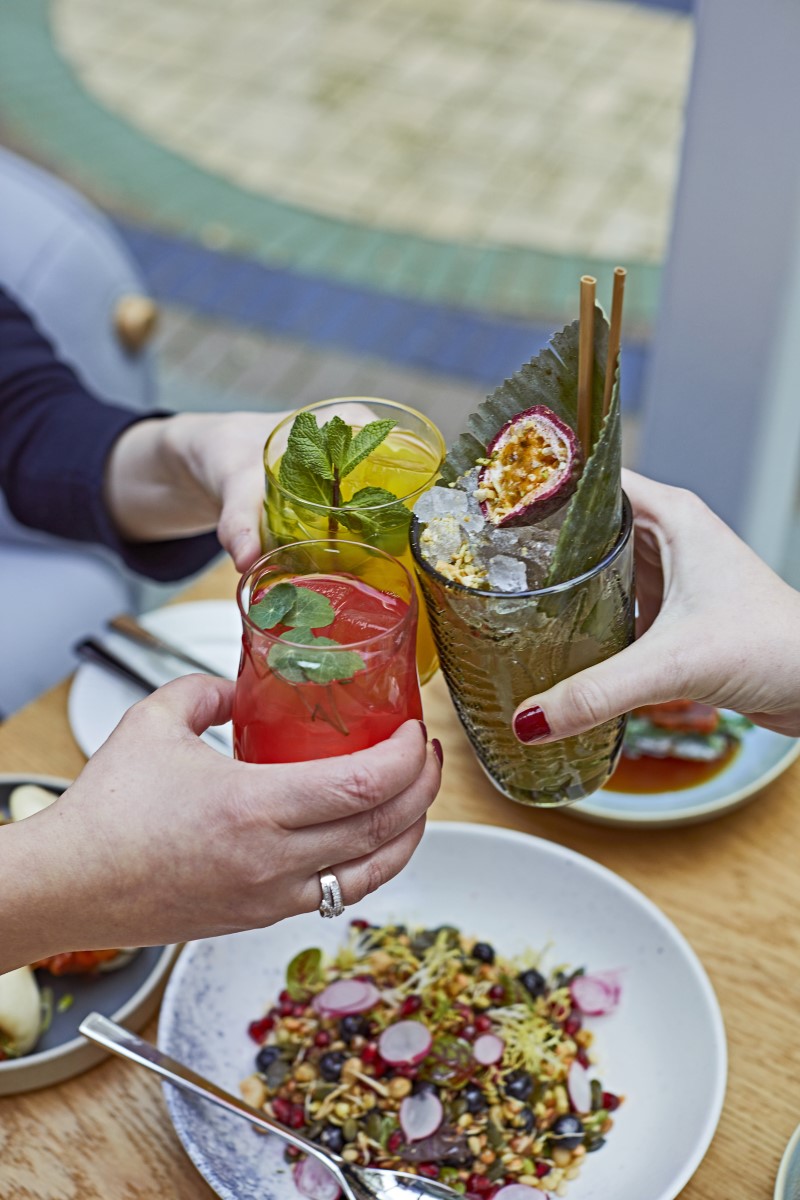 Located at Taj 51 Buckingham Gate Suites and Residences, a luxury 5-star hotel just steps away from Buckingham Palace and St. James' Park, TH@51 is a testament to the Taj Group's commitment to providing authentic and unforgettable experiences. Established in 1903, Taj is renowned for its warm Indian hospitality, world-class service, and modern luxury, making it a trusted choice for discerning travellers around the globe.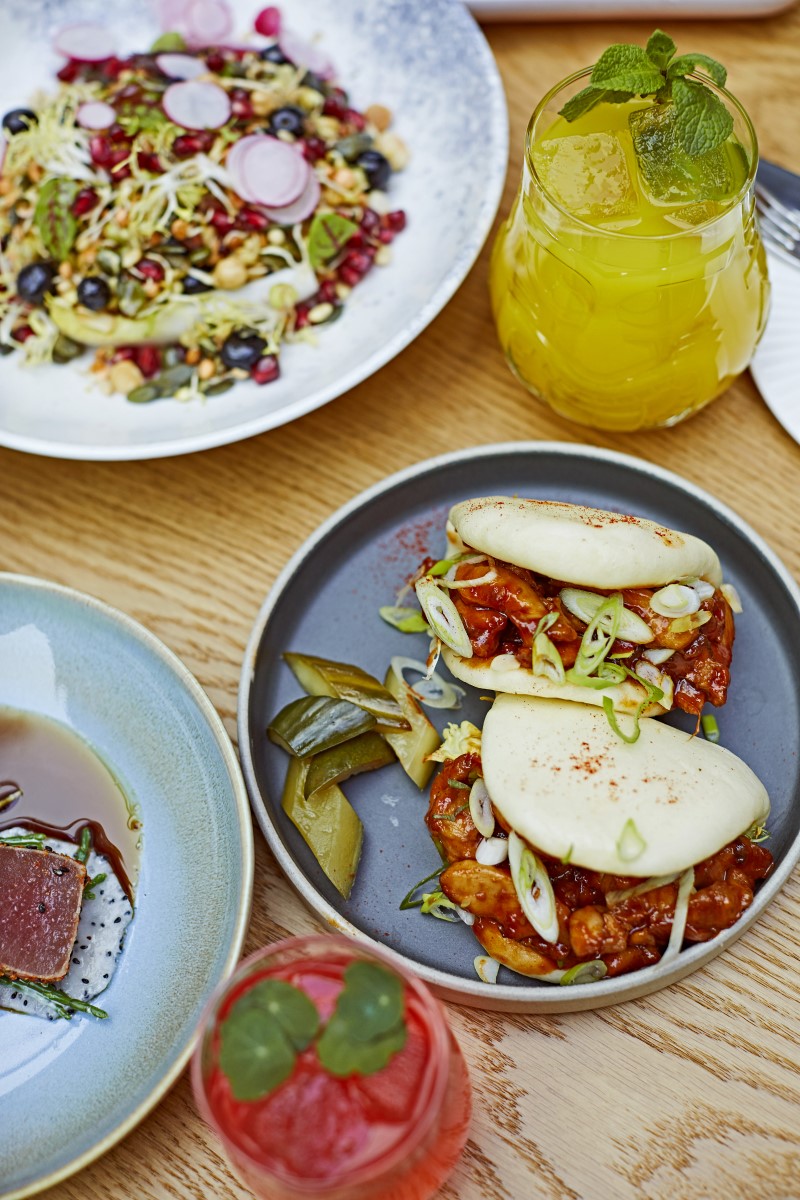 With TH@51, Taj has once again set a new standard for culinary excellence. The restaurant's dedication to sourcing the finest ingredients, its innovative approach to global flavours, and the skilful execution of each dish demonstrate the mastery of Executive Head Chef Sujoy Gupta and his team. Every plate tells a story, taking diners on a journey of taste and discovery that is both comforting and exciting.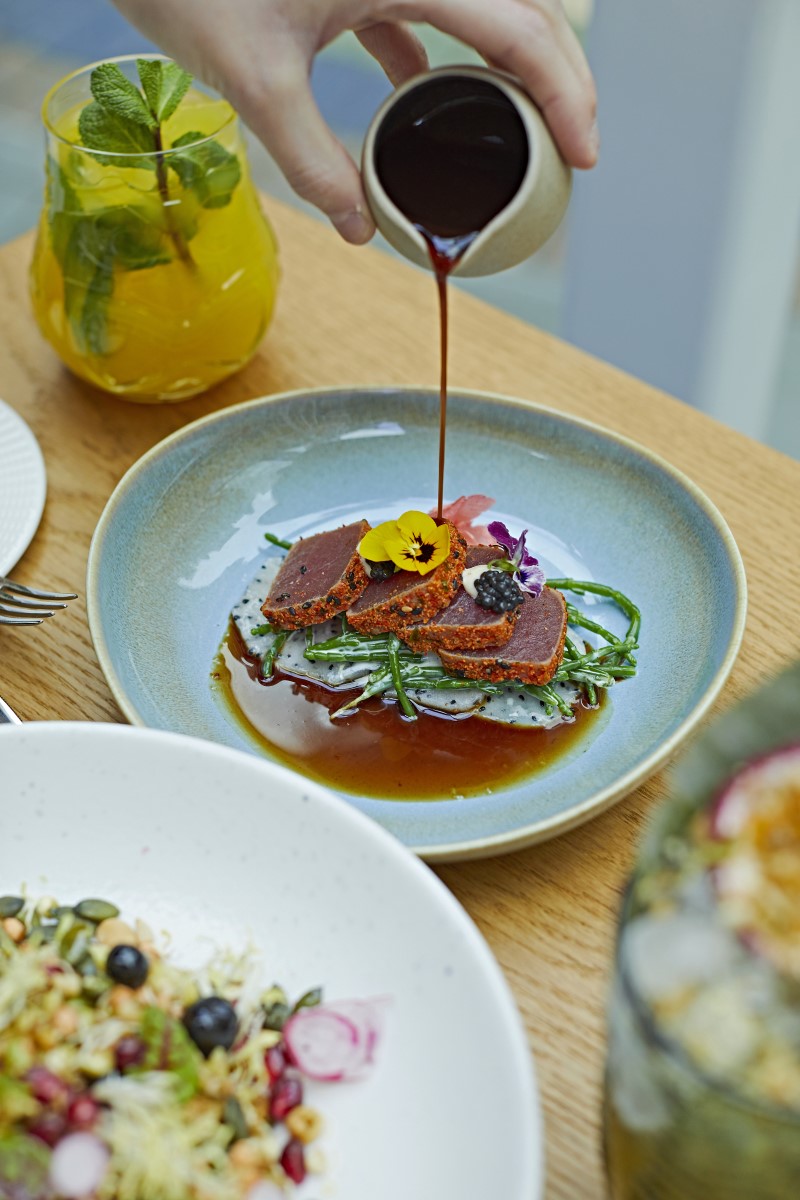 The enchanting atmosphere at TH@51, with its light-filled dining room, captivating bar area, and meticulous attention to detail in design, creates an ambiance that is both refined and welcoming. The impeccable service provided by the restaurant's attentive staff ensures that every guest feels like a cherished VIP, adding an extra layer of delight to the dining experience.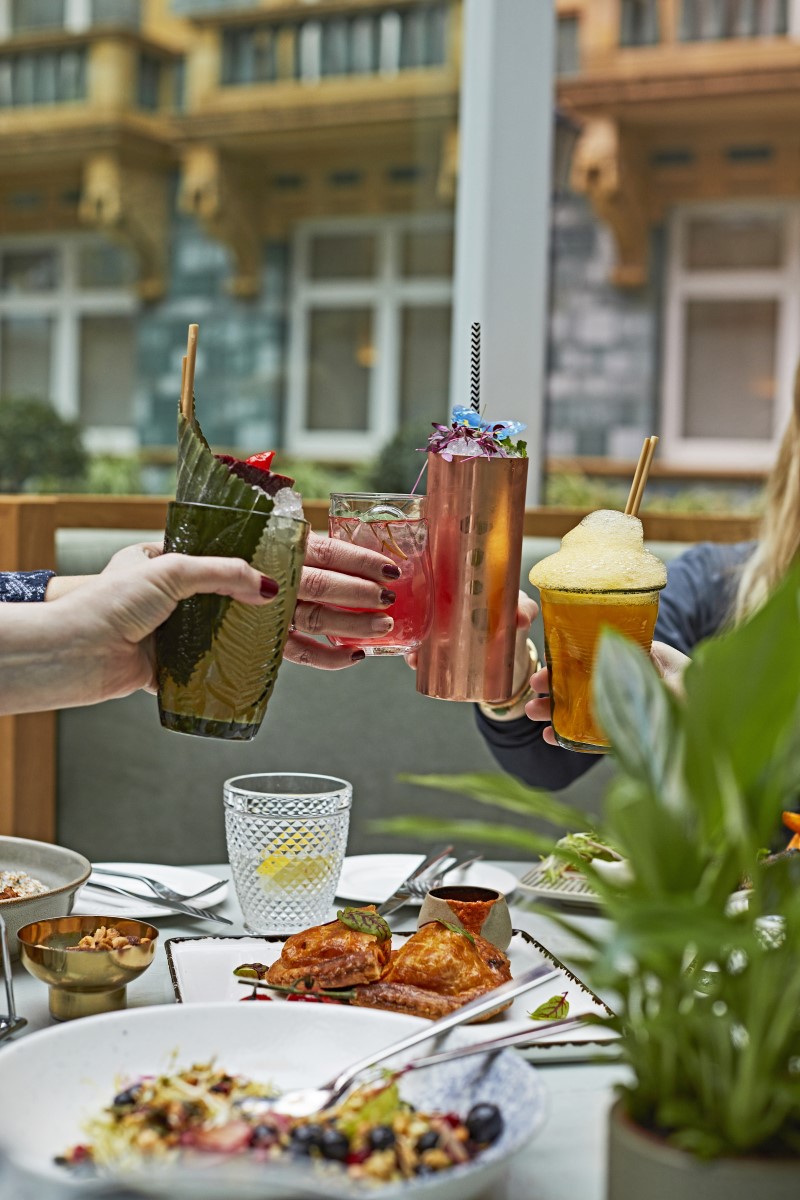 TH@51 is not just a restaurant; it is a celebration of London's culinary vibrancy, a place where different cultures and flavours converge to create something truly extraordinary. Whether you're seeking a memorable meal with loved ones, a sophisticated evening of cocktails with friends, or an intimate gathering in an elegant setting, TH@51 delivers an experience that is as unforgettable as it is delicious.
Th@51 is open at the following times: Breakfast 7am-10am Mondays- Fridays, 7am-11am Saturday- Sunday; Lunch 12:30pm-5pm; Dinner 5pm-11pm
Th@51
51 Buckingham Gate, London SW1E 6AF
020 7834 6655
www.th51.co.uk