Here are our top ten supplements to help set you up to be your best self this summer.
1. Primeadine GF
Primeadine GF is Oxford Healthspan's soy-free, gluten-free spermidine supplement exclusively sourced and manufactured in the Longevity islands of Okinawa. Perfect for those who are coeliac or suffer from Small Intestinal Bacterial Overgrowth (SIBO) or Leaky Gut, or simply want to avoid all sources of gluten in their diets. The supplement is manufactured in a manufacturing facility that does NOT handle wheat, nuts, dairy, or shellfish.
Primeadine GF is wholly food-derived with the amount of spermidine, 1mg, that has been used in human clinical trials showing enhancement of memory and cognition, as well as helping with longer lashes and fuller hair.
As a source of polyamines, Primeadine GF contains both spermidine and putrescine, a precursor to spermidine to help your body recycle and manufacture more of its own spermidine, a powerful compound which can reverse 6 of the 9 hallmarks of aging.
Primeadine GF contains two anti-inflammatories, spermidine and turmeric, and two autophagy stimulators, spermidine, and nobiletin, along with naturally occurring vitamin D, K, folate, B12, and iron. It's suitable for vegans and vegetarians.
Primeadine GF is £75 at oxfordhealthspan.com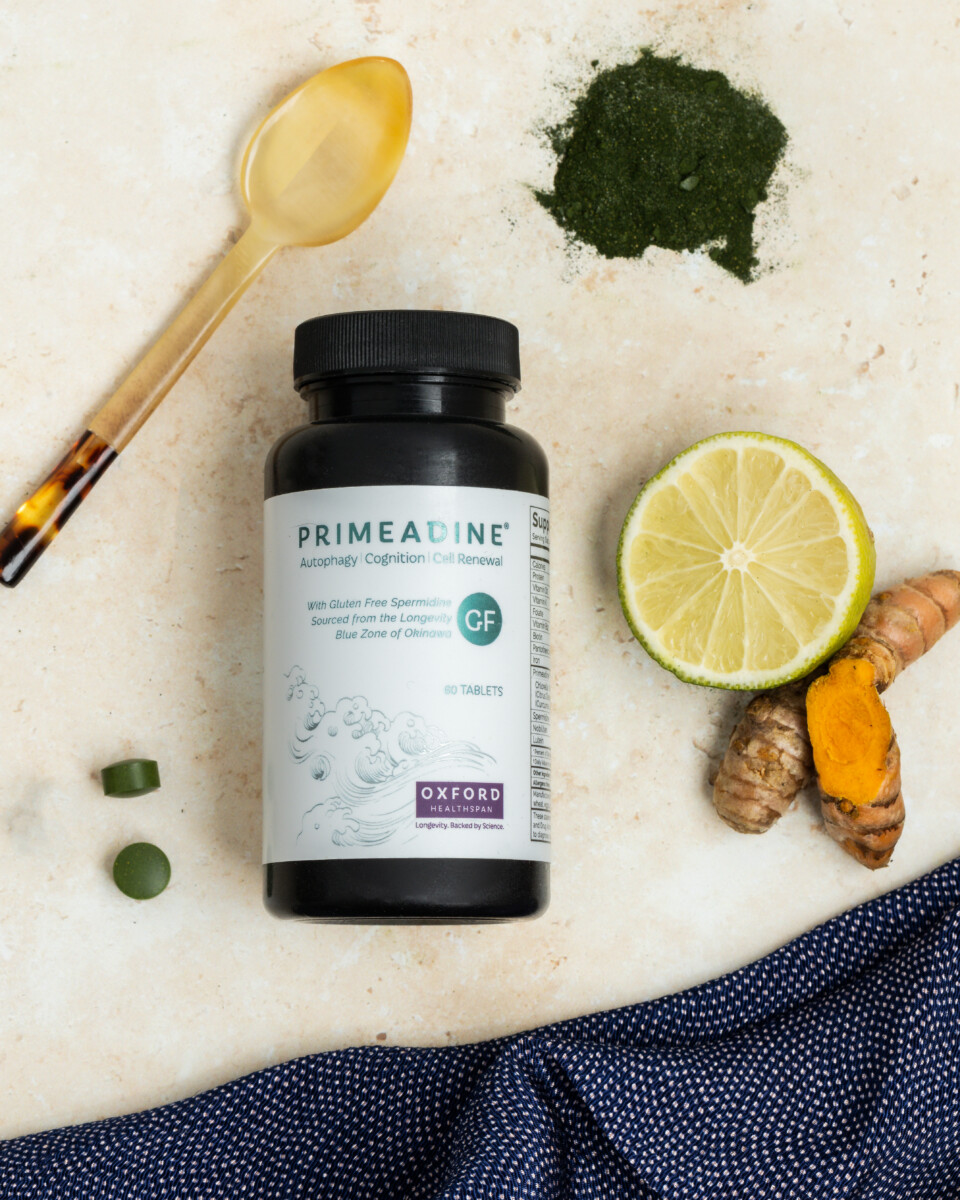 2. Harmony
Harmony is the world's first clinically proven period and peri menopause support that works in synergy with the 4 phases of the menstrual cycle. Harmony supplies targeted, bespoke adaptogenic support according to where you are in your cycle. The powerful adaptogenic elixirs are clinically proven to ease symptoms of peri menopause and contain pure adaptogenic herbs, medicinal mushrooms and Affron®. Harmony is adaptogenic therapy at it's very best with targeted nutritional and hormonal support at just the right time so women reach optimal levels of well-being and feel good.
Adaptogenic Apothecary Harmony is £60 (£45 for first time purchase) at adaptogenicapothecary.com
3. Brains Pure CBD + Ashwagandha
Brains Pure CBD + Ashwagandha is a safe, stable and pure THC free CBD supplement that enhances overall wellbeing and sets you up to be your best self. It is made in the UK from 99.0% pure CBD crystals. Ashwagandha is a centuries-old ingredient. With Brains' pure CBD extract, this ancient herb enhances overall wellbeing, and sets you up to be your best self. Brains is the only company to sell consumer products containing GMP Certified Active Pharmaceutical Ingredient (API) CBD in the world. Brains Pure CBD works with the science of nature, not against it, extracting its power to help make it better.

Brains Pure CBD + Ashwagandha is £50 at Holland & Barrett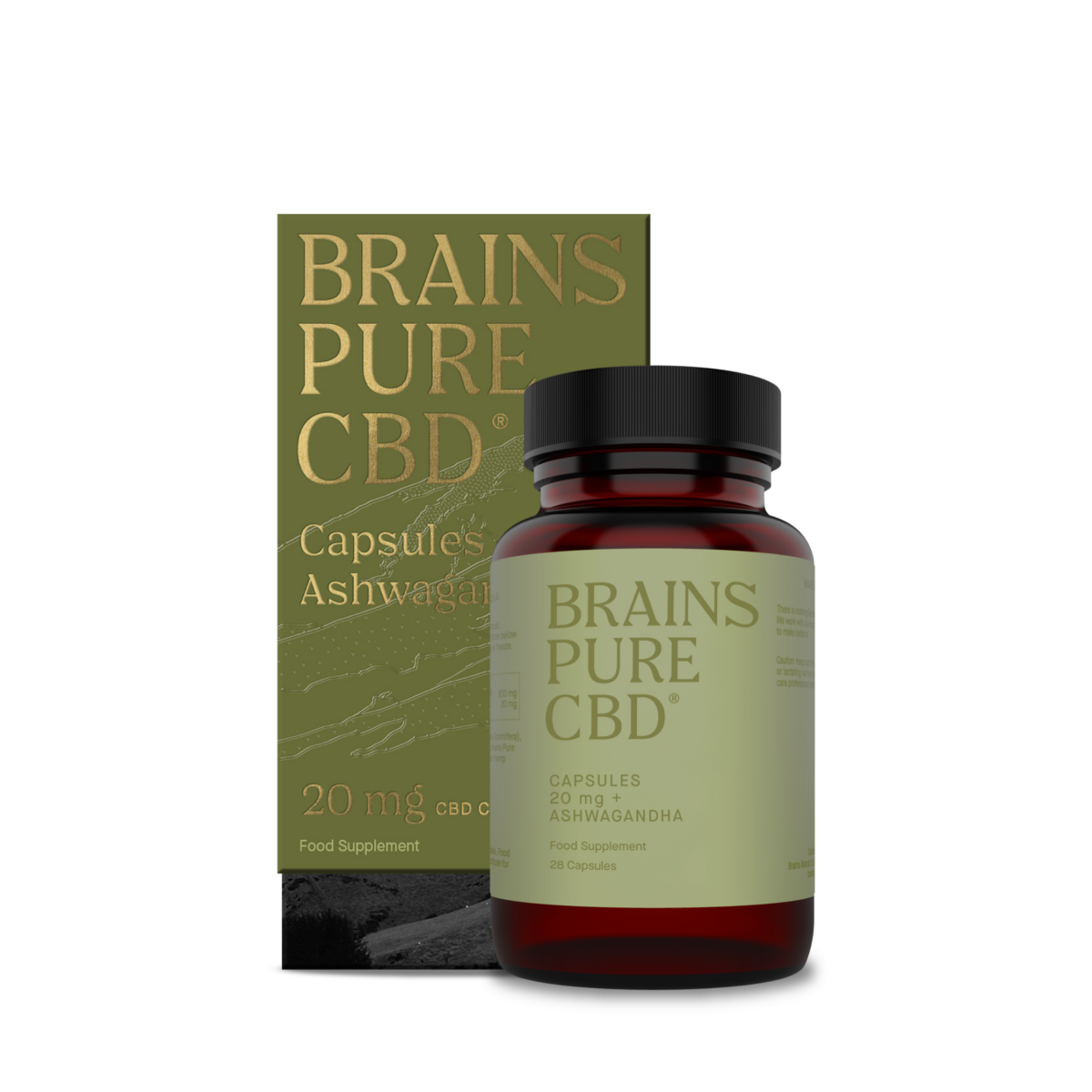 4. Hush & Hush PlantYourDay®
This power-packed plant-based vegan powder is optimal for gut health, awakening your senses and revitalising your body to start your day. The pH-balancing and alkalising formulation fuels the body with energy you can truly feel. Formulated with organic pumpkin protein, supergreens, superfoods, superfruits, supercharged antioxidants, time-tested herbs, prebiotics and probiotics, fibre and Clean Clinical Vitamins®.
Hush & Hush PlantYourDay® is £48.30 at hushandhush.co.uk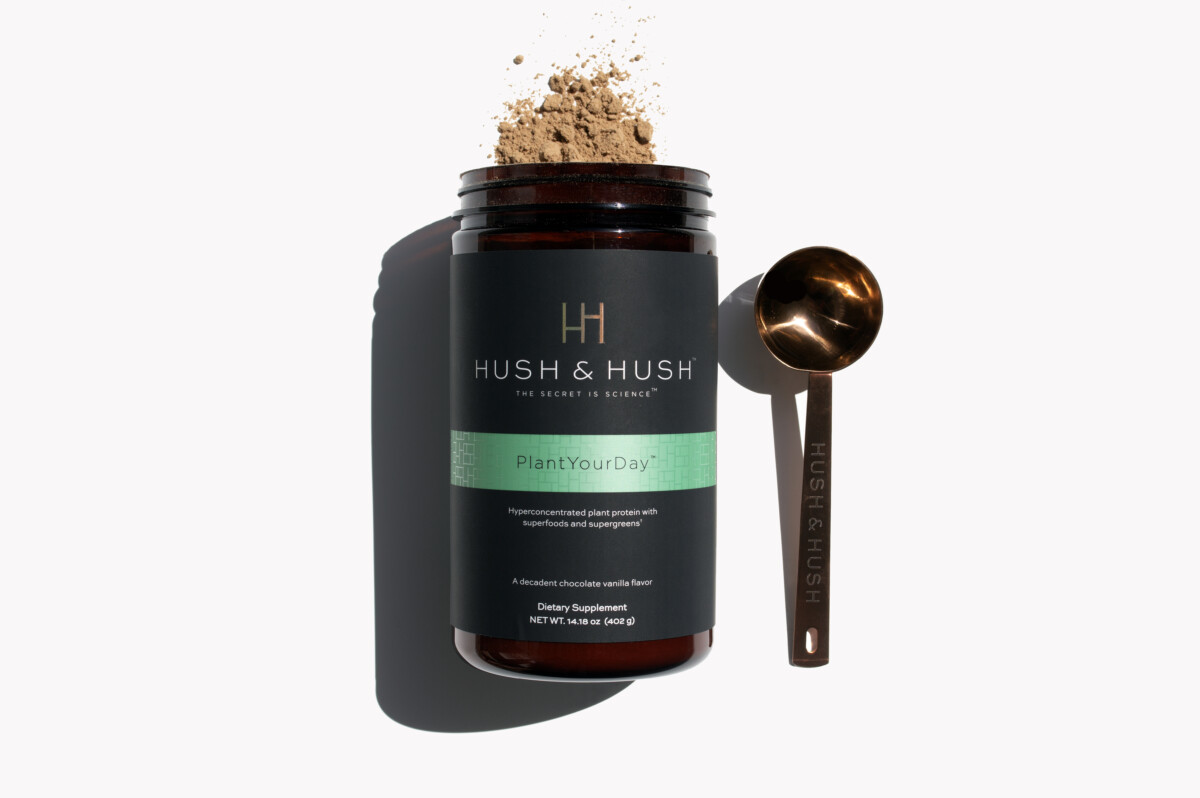 5. Youth & Earth NMN
Highly potent and stabilized, Youth & Earth NMN is the ultimate NAD+ boosting anti-ageing supplement that is entirely natural, will boost energy and provide numerous health-enhancing benefits. Increased NAD+ levels stimulate energy metabolism, DNA repair and SIRTUIN activity.
The capsules are gastro-resistant, ensuring a much higher bioavailability than standard capsules. The supplement is unique as the NMN is stable under the most extreme heat conditions, is 99% pure, free of heavy metals and toxins and is manufactured in a GMP facility. Youth & Earth NMN has been tested to ensure that it is endotoxin-free, which is a particular problem with most NMN.

Youth & Earth NMN is £39.99 at youthandearth.com
6. Nourished
Nourished is the game-changer supplement brand using 3D printing to shake up the vitamins industry with a mission to make personalised, convenient, cost-efficient vitamin deliveries with minimum harm to the environment. Packed with personalized nutrients, this innovative product takes customization to a new level. The tasty 3D-printed gummies are convenient and provide a tailored blend of vitamins and minerals. Not only does the Nourished supplement offer personalized nutrition, but it also stands out with its high-quality ingredients. Made with premium, vegan-friendly components, it caters to various dietary preferences. The company's commitment to transparency and sustainability is commendable, ensuring a guilt-free choice for health-conscious individuals. Say goodbye to generic supplements and hello to personalized wellness with Nourished.

Nourished is £39.99 (order for every 4 weeks) at get-nourished.com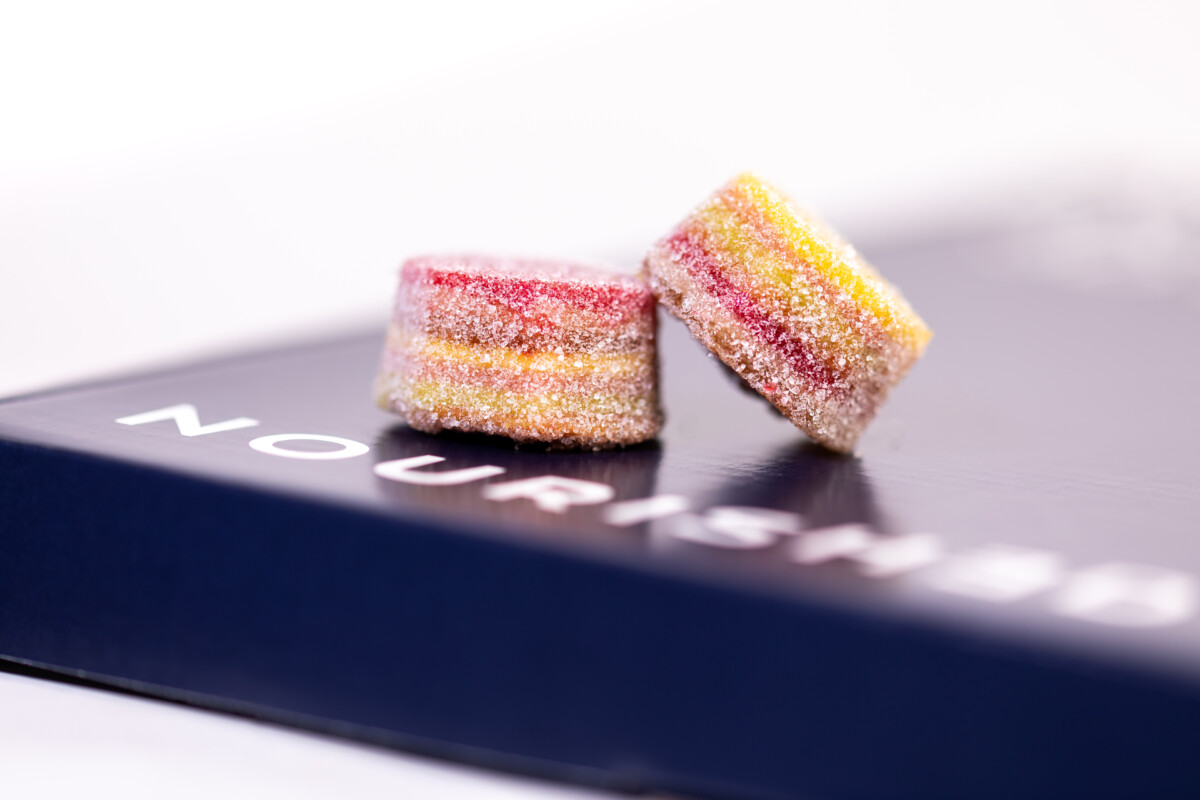 7. Bio-synergy Beauty From Within
Bio-synergy Beauty From Within is a delicious vegan vitamin gummies for healthy skin & nails. Packed with a potent blend of vitamins, minerals, and antioxidants, this product can give you noticeable improvements in skin complexion and overall radiance. The easy-to-swallow capsules and the absence of any unpleasant aftertaste make it convenient to incorporate into your daily routine. With consistent use, you may notice increased skin hydration and a reduction in the appearance of fine lines. Bio-synergy Beauty From Within is undoubtedly a fantastic choice for those seeking to support their natural beauty.
Bio-synergy Beauty From Within is £24.99 at bio-synergy.uk
8. Wassen Drinkables
From dusk until dawn we all want to feel our best and it's never been easier than with Wassen's new range of three powdered supplements to mineralise your water. Simply add the powder to your tap water or running water and go. Boost the mineral content of your water with three delicious flavours – each sachet contains powdered minerals, along with vitamins and botanicals, in bioavailable forms, selected for your everyday health and well-being. They get to work fast. They all contain easy to absorb electrolytes, including magnesium, which is great for runners as it plays a role in normal muscle function, as well as bone health. They also contain zinc which is important for energy-yielding metabolism. Our favourite was Hydrate + Replenish.

Wassen Drinkables are £11.99 at wassen.com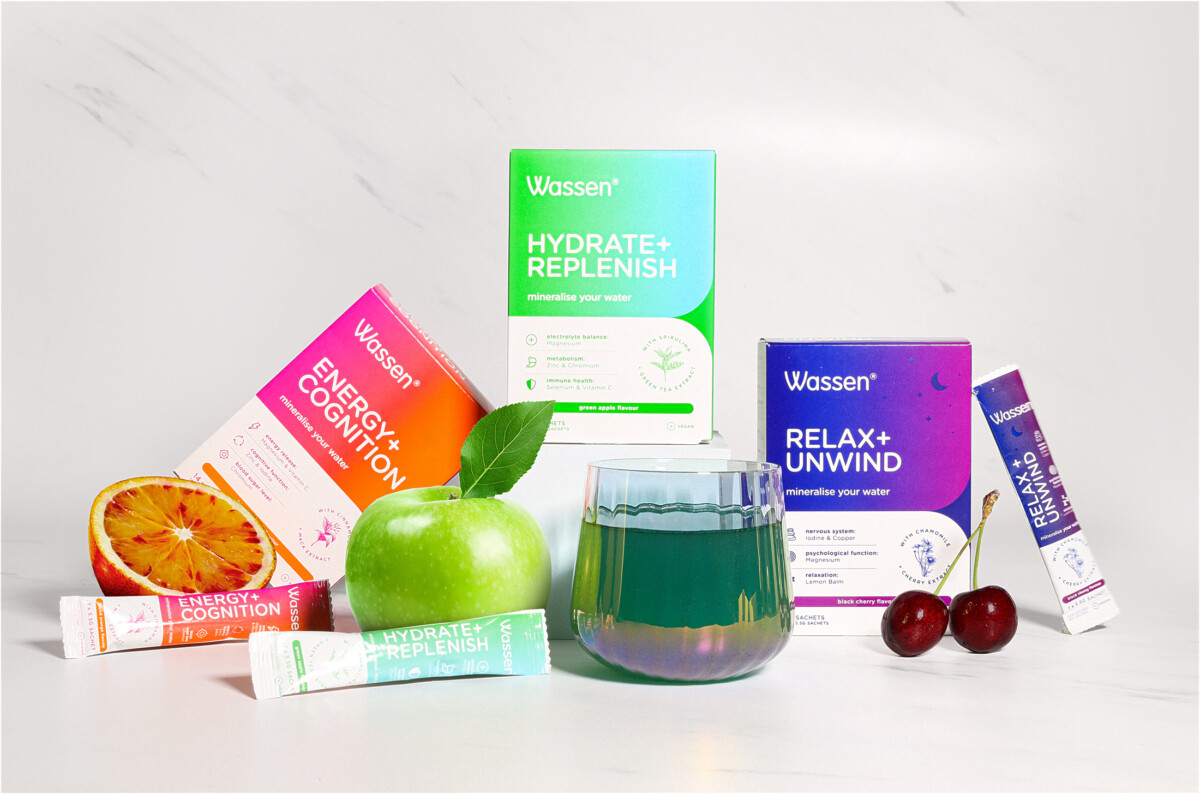 9.
Unbeelievable Health Bee Prepared
If you are burned out your immunity will also suffer. UnBEElievable Health Bee Prepared Daily Defence helps you stay healthy and boosts your immunity. It also contains ingredients such as Olive Leaf extract, elderberry and acerola cherry which can really help our immune system. Gwyneth Paltrow, Fearne Cotton, Jasmine Hemsley, and Leah Wood are all fans of UnBEElieveable Health, which harnesses bee superfoods, like propolis, with plant-based nutrients, all of which have proven benefits. The hero ingredients in the range include bee propolis and bee pollen which have been the subject of over 2,000 studies for their benefits on health, immunity, skin conditions, and their antibiotic and antiviral properties. Bee Prepared Daily Defence may be taken daily or as needed – for colds and flu, when run down, or when recovering from a serious illness.

Unbeelievable Health Bee Prepared is £11.99 from Holland & Barrett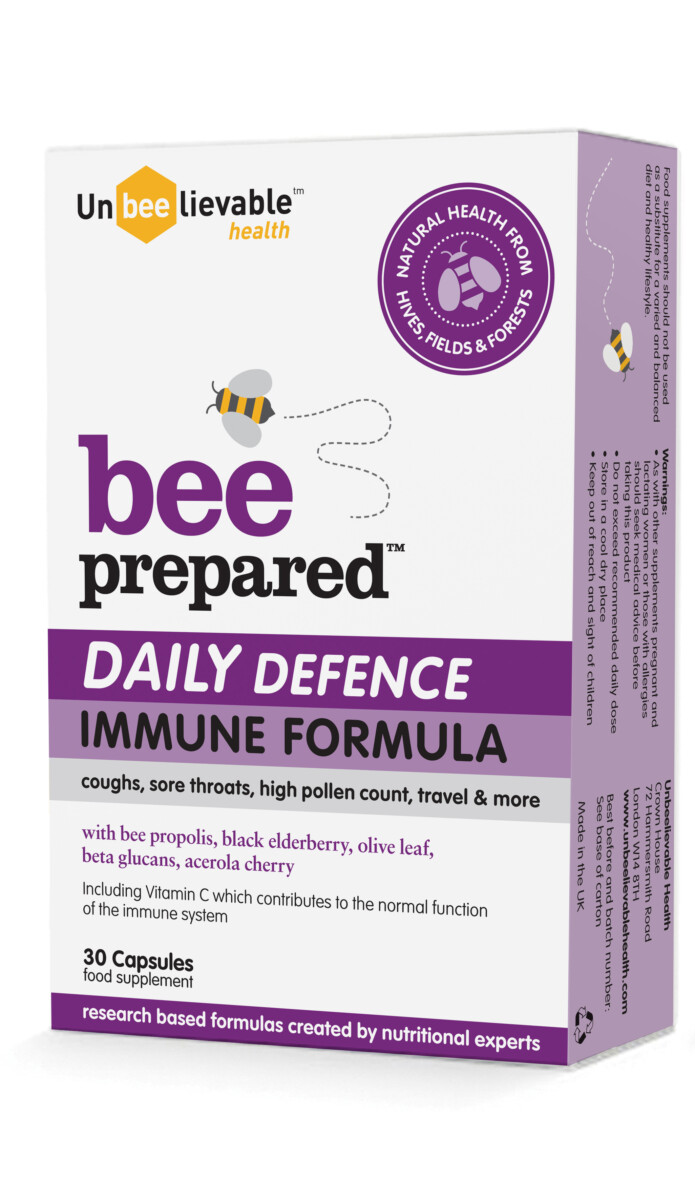 10. BioGaia Protectis Tablets for Kids
BioGaia Protectis tablets for kids help you continue to support your child's journey of health. With proven health benefits, the supplement maintains digestive health as, even in older children, sometimes food needs a little encouragement to go down. It increases bowel movements to help children have healthy, regular bowel movements and it eases abdominal pain. Looking after your child's microbiome can help tackle problems like pain in the abdomen.

BioGaia Protectis Tablets for Kids is £16.49 at biogaia.co.uk, Amazon and independent pharmacies