As the leaves begin their vibrant transformation and the air turns crisper, we usher in the enchanting embrace of autumn and the impending winter season. While it's a time for cosy jumpers and pumpkin-spiced everything, it's also the season when children's health takes centre stage.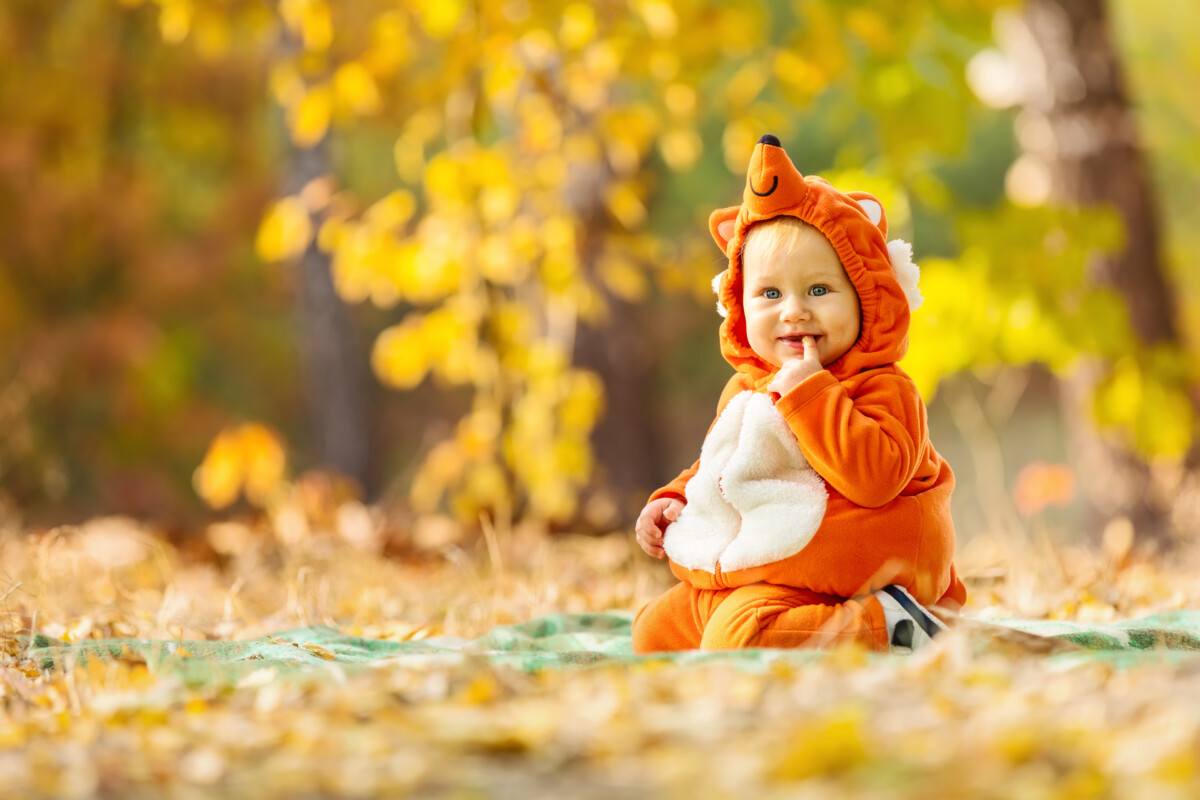 The transition from summer to autumn not only marks the start of a new school year but also the arrival of the cold and flu season. As parents, we understand the importance of bolstering our little ones' immune systems, but convincing them to swallow daunting pills or try chalky powders can be a battle of wills. Fear not, dear readers, for Preneur World has embarked on a quest to discover the very best soft chewables, gummies, drops, liquids, and sprays designed to fortify your child's health, making the journey through autumn and winter a breeze for both you and your little ones. Join us on this exploration of Children's Health Supplements that don't just do good but also taste good too.
Sambucol
A firm favourite amongst children and parents alike on the Team Preneur review panel, Sambucol is the UK's No.1 brand for immunity, and it tastes delicious – perfect to keep your children and family protected during the changing seasons and tackle the challenges of germs confidently. Sambucol is the original black elderberry brand, founded in 1991 by a leading virologist and has since gone on to become a supplement that is relied on and trusted by loyal users the world over as an effective way to get daily immune system support. Backed by extensive research in the fields of virology and immunology, studies suggest that Sambucol helps reduce and restrict the viral spread resulting in a shortened duration and less severe symptoms of infections such as influenza and the common cold, effectively cutting such symptoms by half.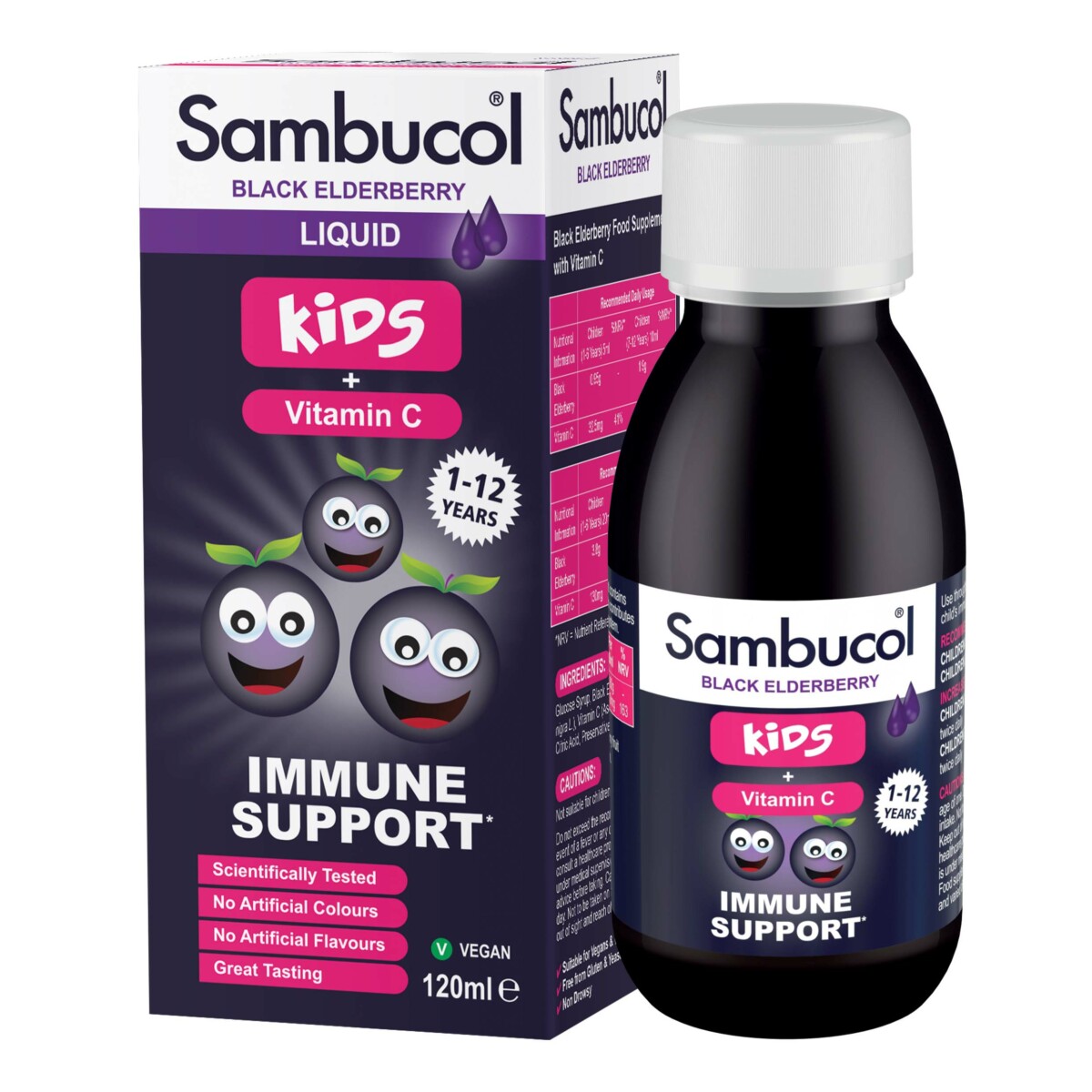 School can be a breeding ground for germs that can survive on classroom surfaces for up to 72 hours. Sambucol Kids Liquid's delicious, child-friendly formulation is a simple and effective answer to support children's immune systems and beat the school bugs all year round. Suitable for kids aged between 1 to 12 years.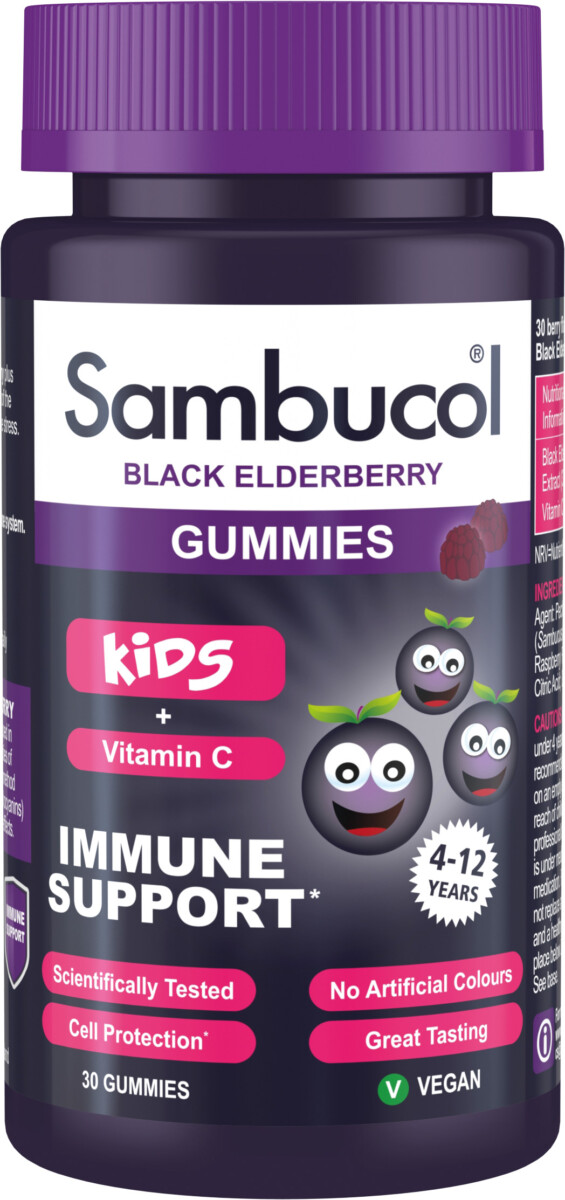 Sambucol Kids Gummies are soft, chewable gummies for your little ones to look after their immune systems. They taste delicious, help protect your kids and reduce the spread of any nasties floating around the school playground. Suitable for kids aged between 4 and 12 years.
Sambucol Kids Liquid (£9.79 for 120ml) and Sambucol Kids Gummies (£10.89 for 30 gummies) are available from Boots, Holland & Barrett, Tesco, Sainsbury's, Waitrose, ASDA, Morrisons, Superdrug, Ocado.com, Amazon.co.uk, Chemistdirect.co.uk and independent health stores and pharmacies.
Efamol Kids Omega 3 DHA Drops
Formulated with children in mind, Efamol® Kids Omega 3 DHA Drops are a simple and effective way to top up your child's Omega 3 levels. Suitable for toddlers and children as they progress through school, a 1ml drop will help to support your child's brain function and vision . With no fishy taste, sugar free and a natural mild lemon flavour, they can be dropped straight into the mouth or easily hidden in food.
£13.99 for 60ml from www.efamol.com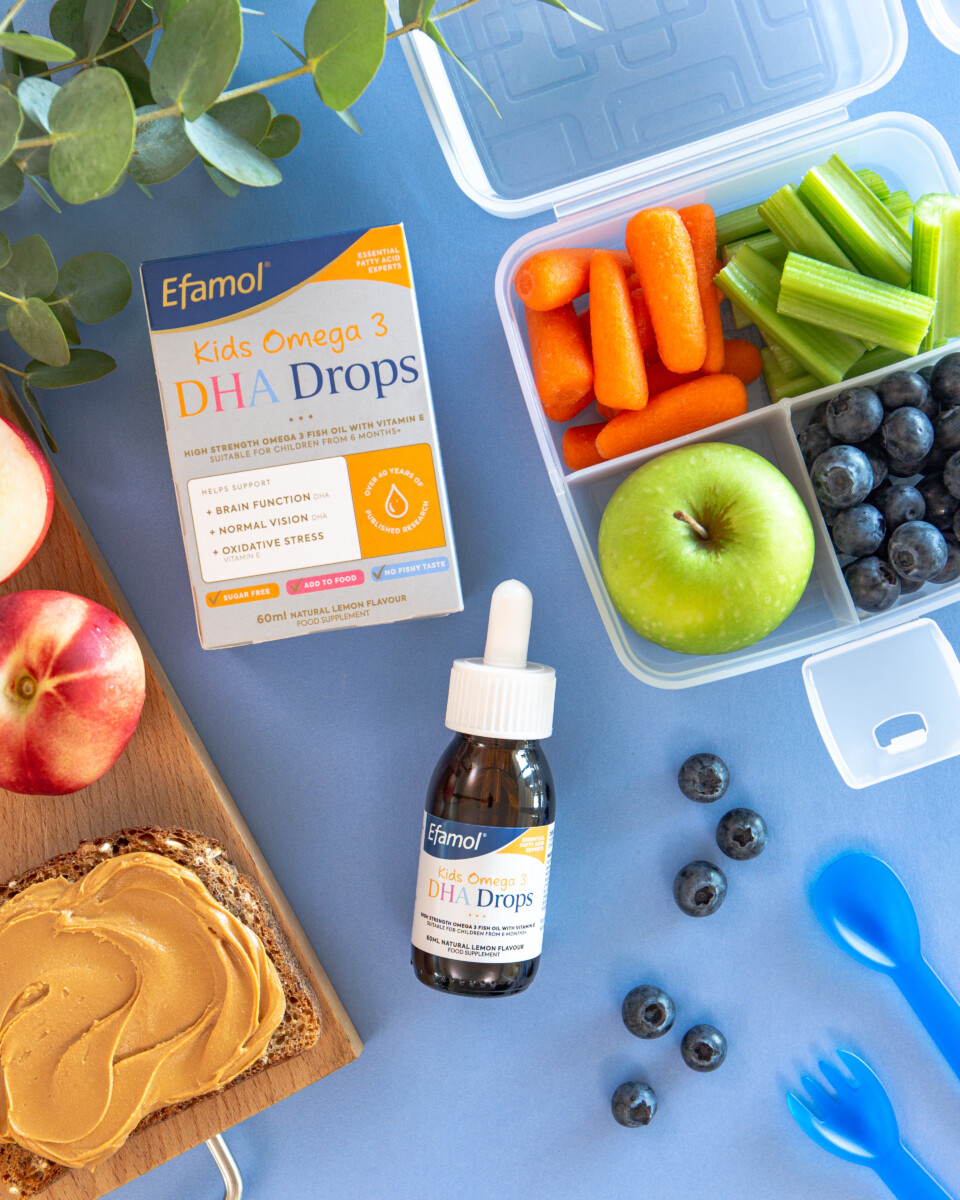 NaturesPlus Animal Parade® GOLD Multivitamin Children's Liquid
With Vitamin D3, Vitamin K2, Prebiotics and Organic Gold Standard Whole Foods, Source of Life Animal Parade GOLD Liquid is a great way to give your kids the nutrition they need with a taste they will love! Animal Parade GOLD Liquid takes this best-selling multi-vitamin and mineral formula to the next level. Bursting with a succulent, natural tropical berry flavour, each serving is now packed with 500IU of vitamin D3, vitamin K2, more trace minerals, prebiotics, and a colourful assortment of organic whole foods. Animal Parade GOLD Liquid has 50% less sugar – it's sweetened with tooth-friendly xylitol and only certified organic evaporated cane juice. The delicious, natural, tropical berry flavour makes taking this supplement pleasant for children. This liquid multivitamin is hypoallergenic, vegan, and gluten-free, with no artificial flavours, sweeteners or preservatives so definitely gets the thumbs up from us!
£15.95 for 480ml from Amazon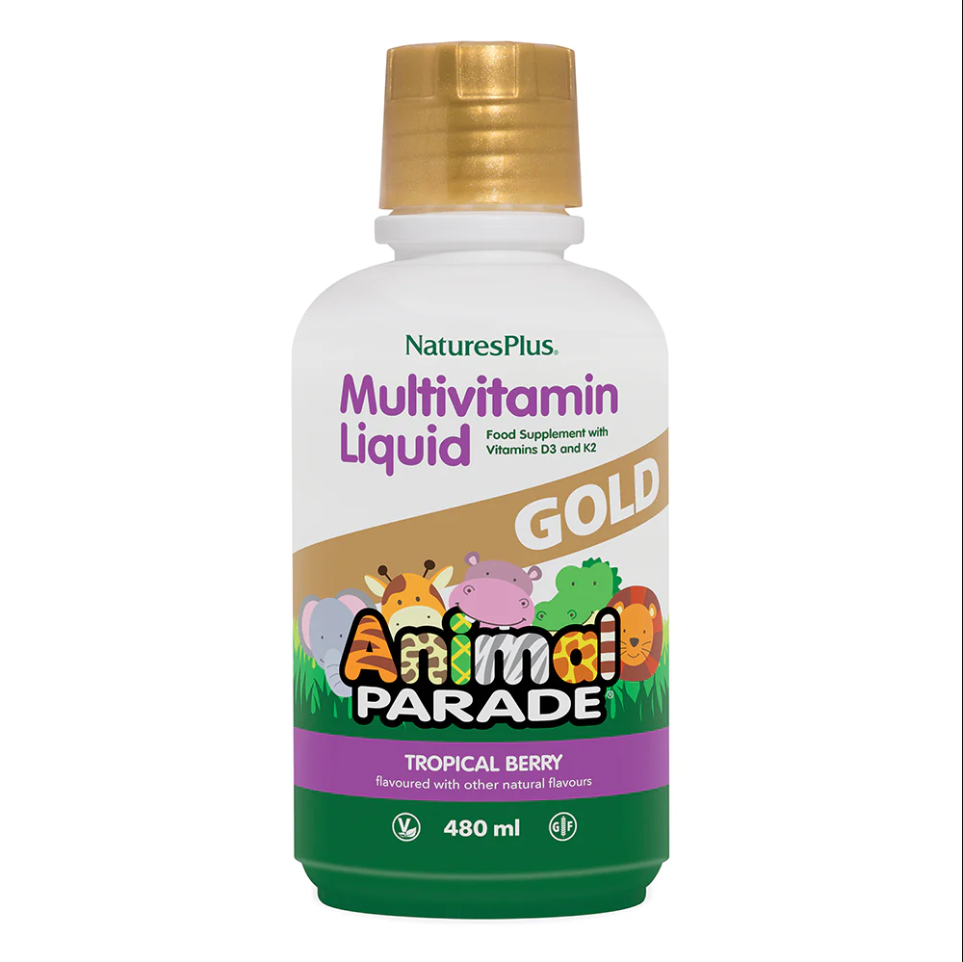 Holland & Barrett Kids Multivitamin Gummies
Containing eight vital vitamins, chosen especially to support the wellbeing of young people, this one-a-day Holland and Barrett Kids Multi Gummy is a pineapple-flavoured chewable making it an easy and tasty alternative to tablets, helping kids to get that good stuff without any arguments. Whether your child is a fussy eater, burns through energy with constant action or seems like their immune health could do with some additional support, taking this chewy vitamin gummy as an after-breakfast treat sets them up for a day of learning and playing. As well as helping them to maintain the energy levels they need to keep their brain, immune system, and the rest of their body, working as it should. Suitable for kids aged 3 years +.
£10.49 from www.hollandandbarrett.com
Holland & Barrett Daily Kids Multivitamins & Omega Gummies
Holland & Barrett Daily Health Kids Multivitamins plus Omega 3 gummies contribute towards health and vitality and support mental performance and vision. These gummies are an pleasant lemon & lime flavour making them a tasty way for your kids to up their intake of vitamins and Omega 3. Specially formulated for children over the age of 3, this multivitamin contains essential vitamins and flaxseed oil. Vitamin D contributes to normal growth and development of bones in children and to the maintenance of normal teeth. Vitamin A contributes to the maintenance of normal vision and pantothenic acid contributes to normal mental performance. Whilst vitamin E contributes to the protection of cells from oxidative stress, and vitamin C contributes to normal energy-yielding metabolism. Alpha linoleic acid and linoleic acid (LA) are essential for your little ones, needed for their normal growth and development. This beneficial effect is achieved with a daily intake of 2g of ALA and 10g of LA.
£9.99 from www.hollandandbarrett.com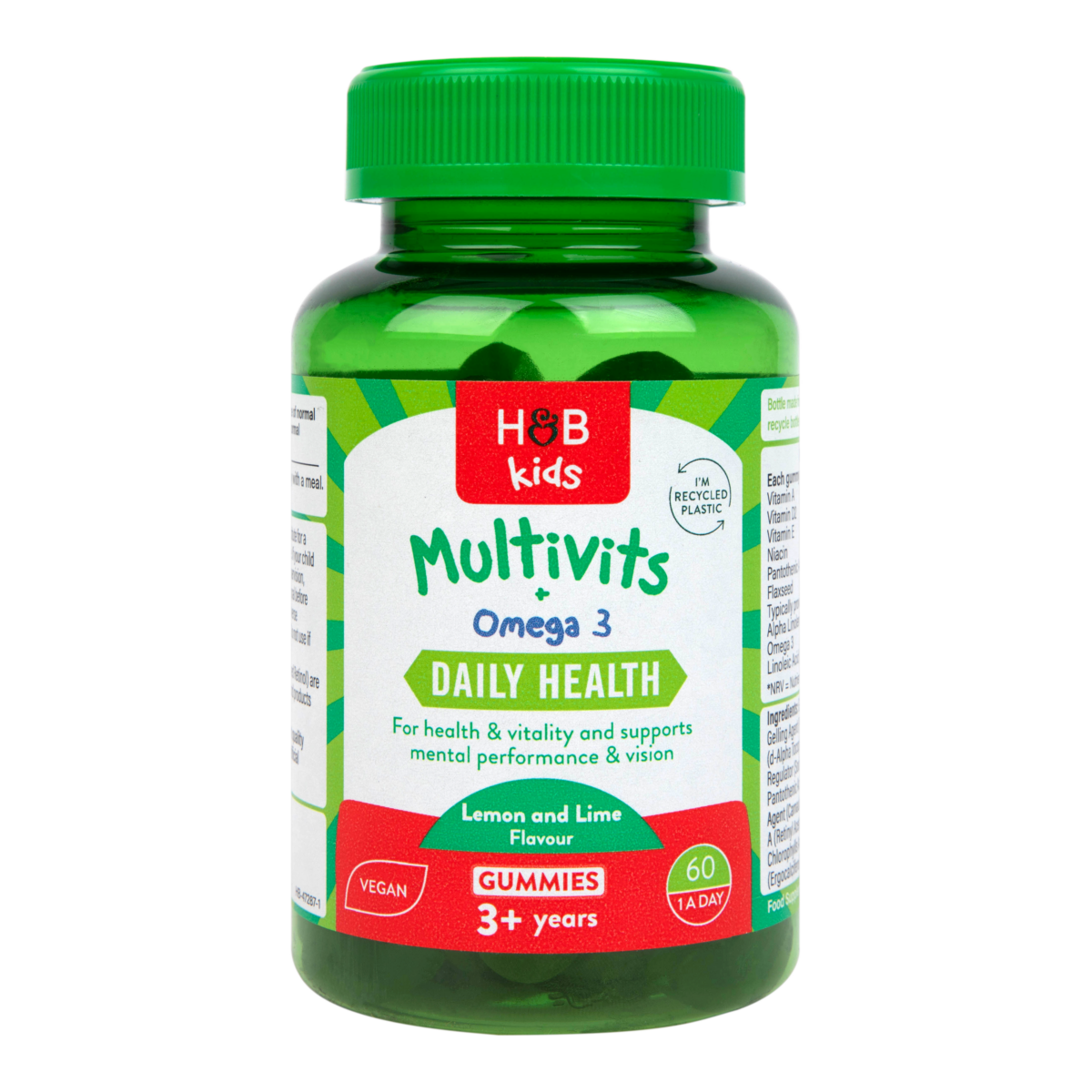 Chewy Vites Kids Multi-Vit + ProBio Chewables
Chewy Vites Kids Multi + ProBio are tasty fruit pectin based vegan gummies made with real fruit juice with a mixed berry flavour which contain 11 essential vitamins and minerals plus 1 billion cultures. Nutrients include Vitamin A, Vitamin D, Vitamin E, Vitamin C, Niacin, Vitamin B6, Folic Acid, Vitamin B12, Biotin, Pantothenic Acid and Iodine in addition to Bifidobacterium Infantis and Lactobacillus rhamnosus. This supplement is a great way to support the gut health of your child whilst ensuring they get the vitamins and minerals they need for better health. Suitable for kids aged 3 years +.
£7.99 from www.hollandandbarrett.com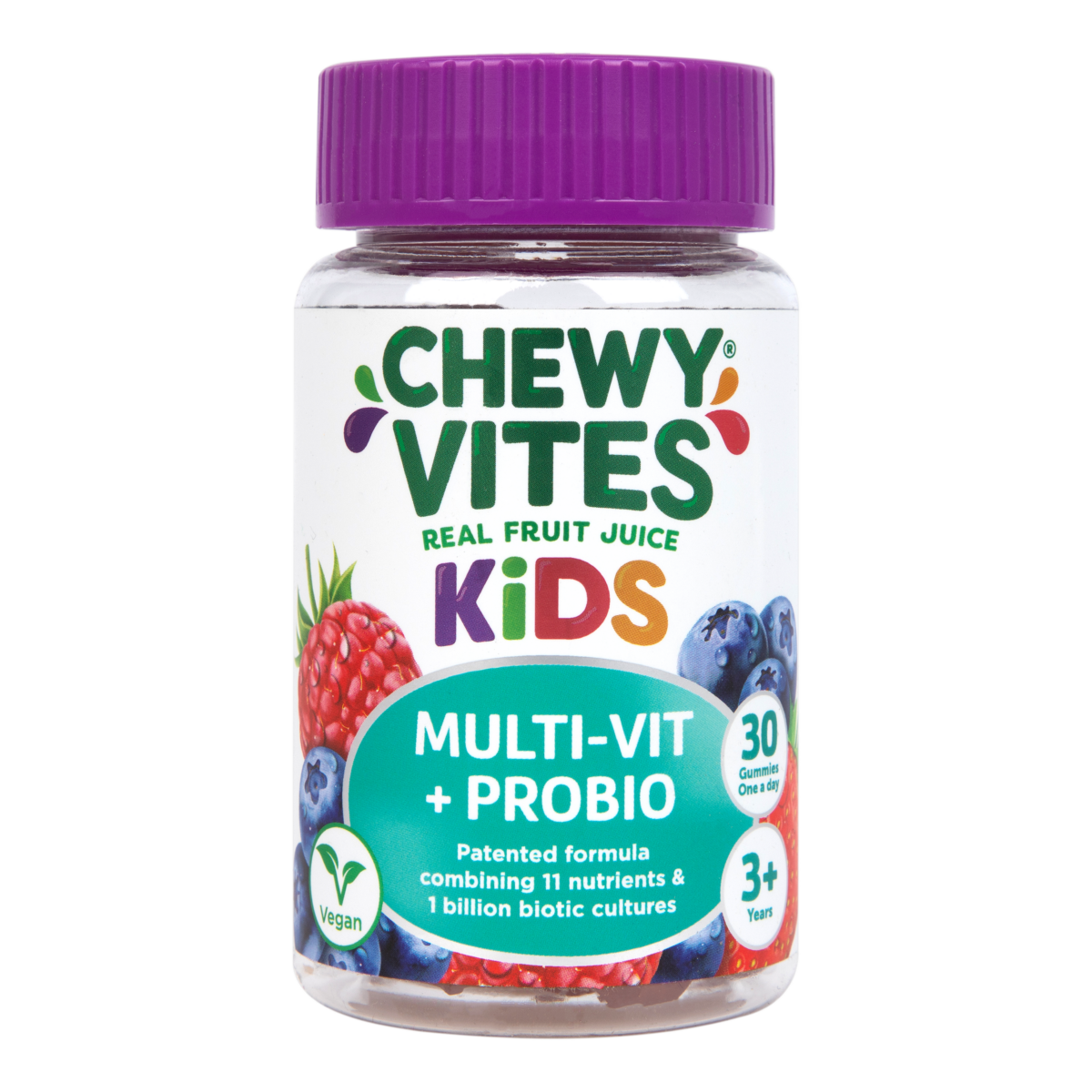 Lift Activ Energy Boost
Kids aren't the only ones who can benefit from health supplements. Busy parents need support too. Whether you need an energy boost during the day or need to maintain stamina to get you through until naptime, Lift Activ Energy Boost is a new supplement originally formulated for gym-goers and athletes which puts you in control of your energy levels any time of the day.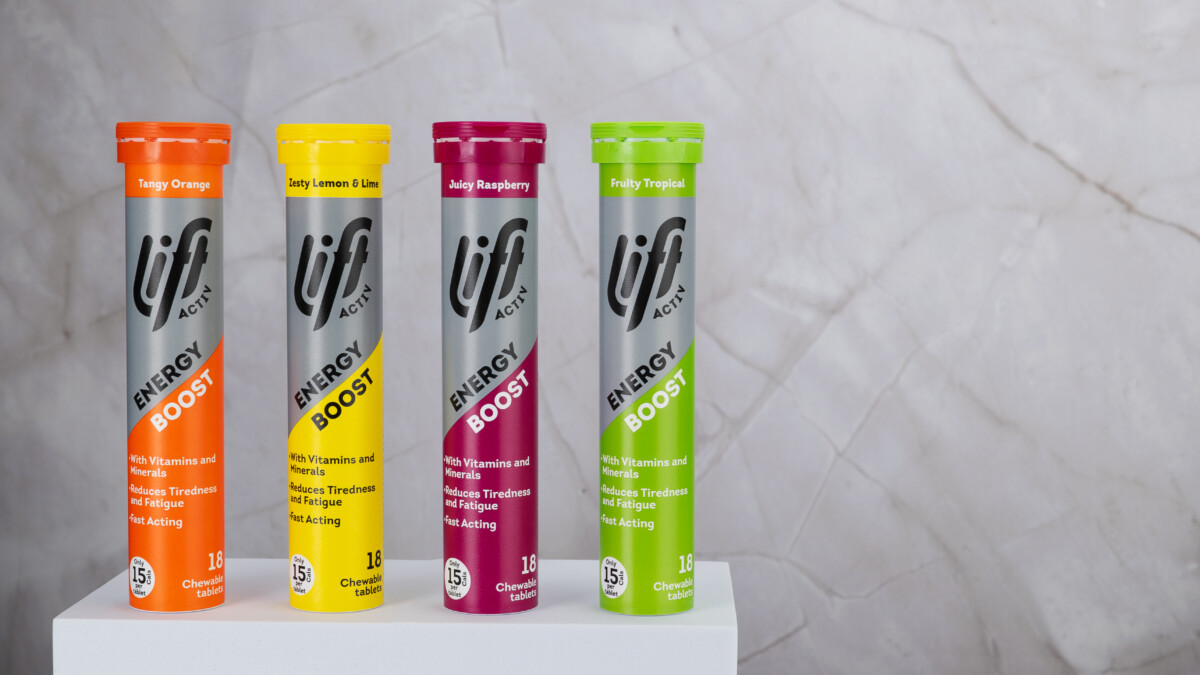 Lift Activ Energy Boost chews contain fast-acting glucose, proven to boost your energy levels when your body needs it most. While the selected blended of added vitamins and minerals, including Pantothenic Acid, Folic Acid, Magnesium, Niacin, Riboflavin (Vitamin B2), Vitamin B6, Vitamin B12 and Vitamin C help to reduce tiredness and fatigue.
These chews are the perfect pick-me-up for parents looking for an extra boost of energy when they need it most. Available in four fantastic flavours: Fruity Tropical, Juicy Raspberry, Tangy Orange and Zesty Lemon & Lime.

£6 for a pack of 18 tablets or £21 for all four packs from www.liftglucose.com