Nestled in the heart of the picturesque Cotswolds, Stonehouse Court Hotel is a quaint country house hotel that overlooks the rolling hills of the Stroud Valley. The hotel is the perfect retreat for couples seeking a romantic getaway or families yearning for a peaceful escape from the city's hustle and bustle. Steeped in history and surrounded by breathtaking natural beauty, this charming hotel effortlessly combines elegance, luxury, and a warm, welcoming ambiance.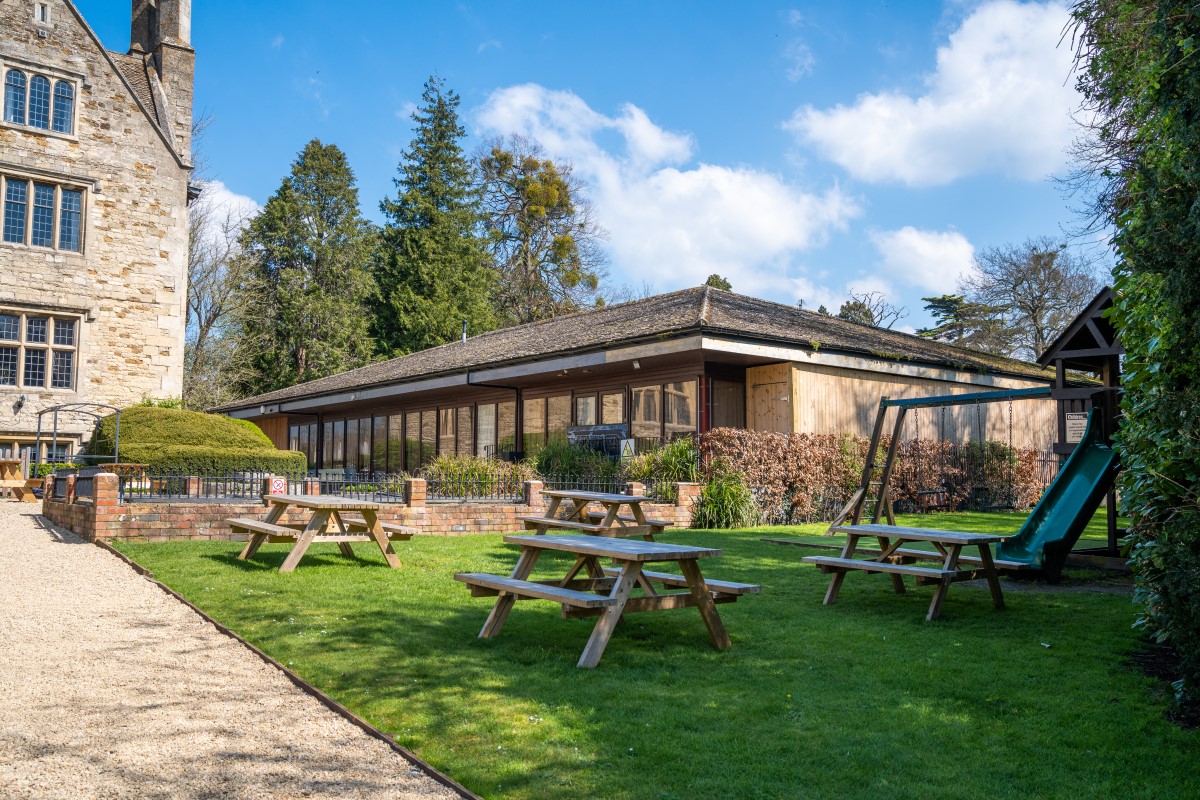 The historic Grade II listed Manor House, classified by English Heritage as one of the most important historic buildings in the country, dates back to the Domesday book and follows a fascinating history through the ages. As you approach the hotel, its stunning 17th-century architecture takes your breath away.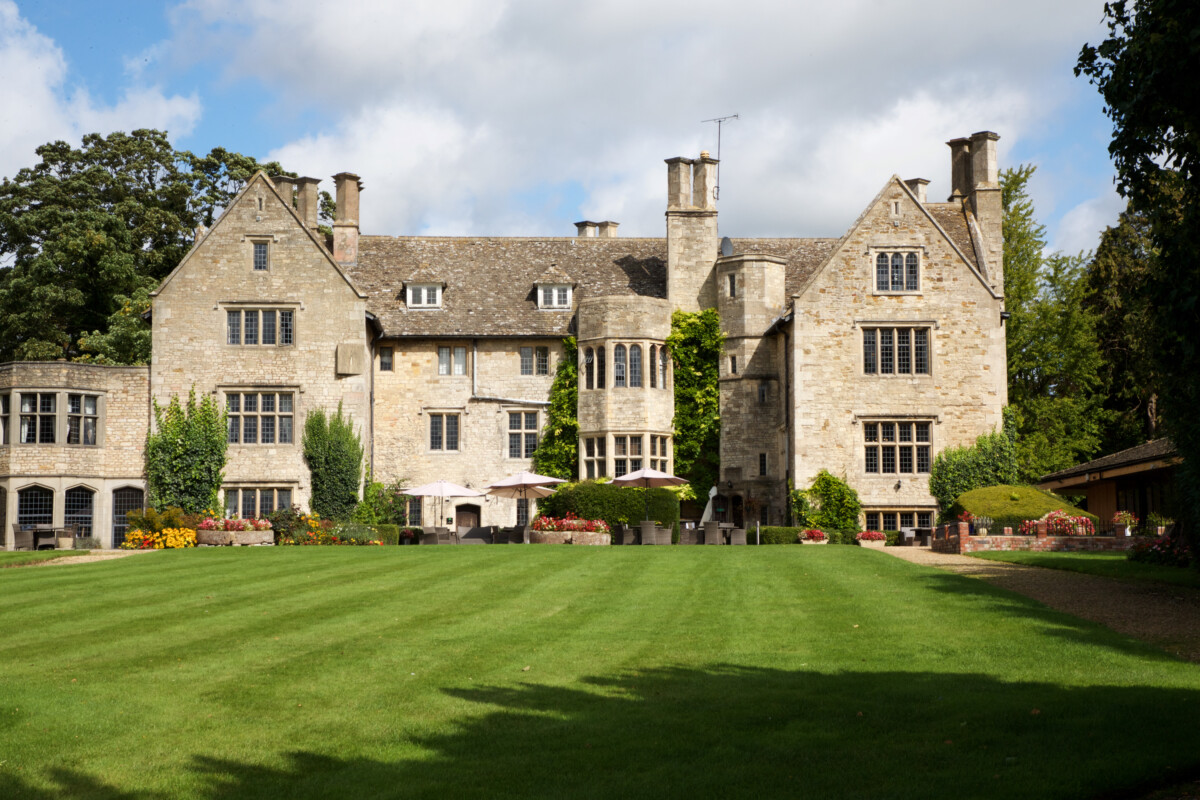 The honey-hued Cotswold stone exterior exudes an air of timeless beauty, inviting you to step into a world of refined indulgence. The hotel combines a contemporary classic design, capturing the beauty of the surrounding landscape and nature, whilst paying homage to the industrial heritage of the Stroud Water Canal and the Lutyens architecture of 1901. Home to 36 sumptuous, contemporary bedrooms, the hotel provides the perfect location for an exquisite Cotswolds escape. Upon entering, you're greeted by the friendly staff, eager to ensure your every need is met during your stay.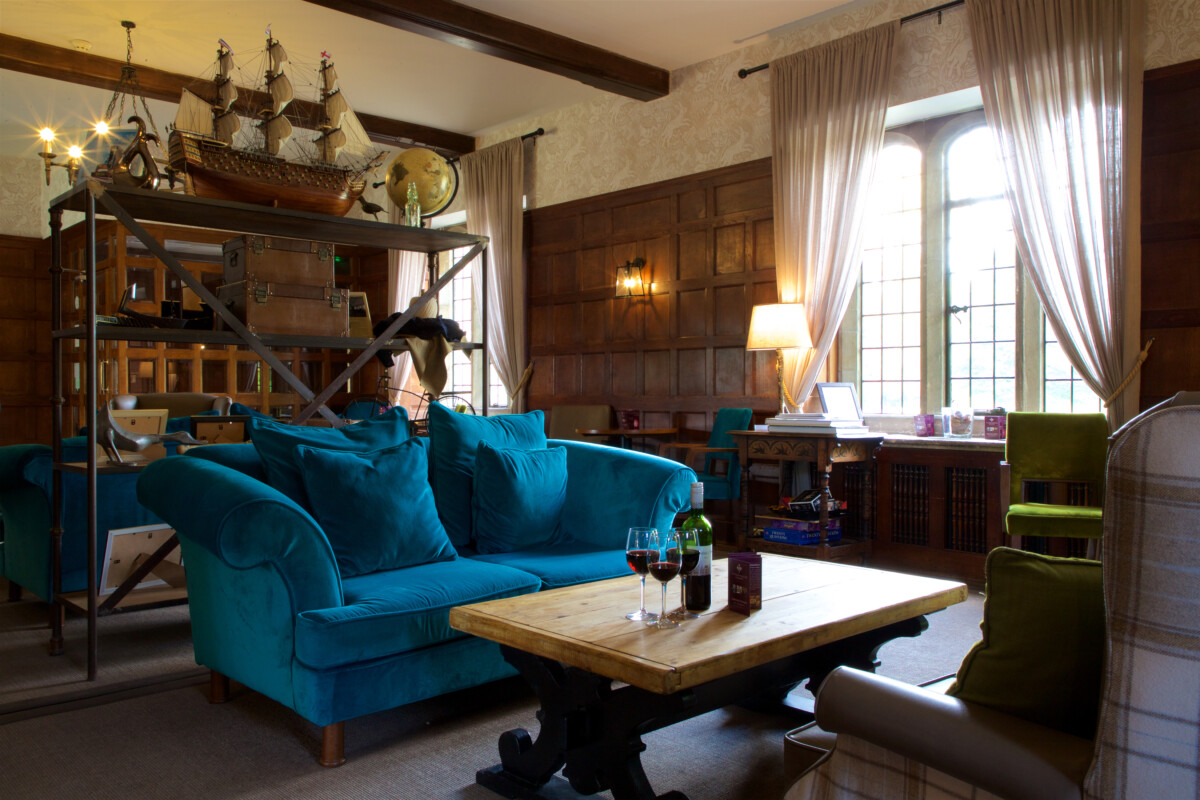 For couples in search of a romantic break, Stonehouse Court Hotel provides an enchanting haven. The individually designed bedrooms are tastefully decorated with a blend of contemporary furnishings and classic charm, creating an atmosphere of pure romance. With their luxurious traditional mahogany four-poster beds adorned with plush linens and soft pillows, the romantic Junior Suites are the most spacious rooms in the hotel and beckon you to unwind and surrender to blissful slumber. The spacious en-suite bathrooms boast deep soaking tubs, perfect for a leisurely soak while sipping a glass of champagne.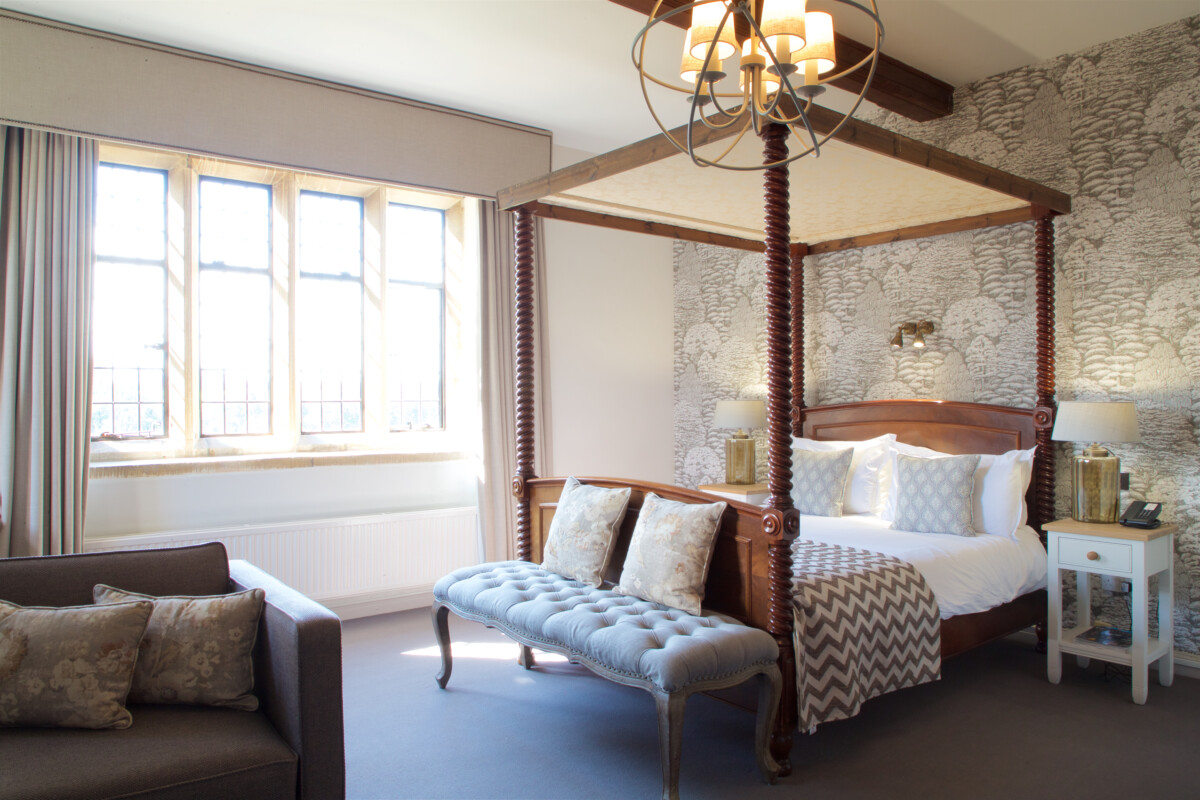 The hotel's picturesque gardens, stretching out over six acres, provide the perfect backdrop for romantic moments with your loved one exploring Stroud Valley's picturesque views. Take a leisurely stroll hand-in-hand, enveloped by the scent of blooming flowers and the gentle rustle of leaves. Find a secluded spot under the shade of an ancient tree, and let time stand still as you savour the tranquillity and each other's company.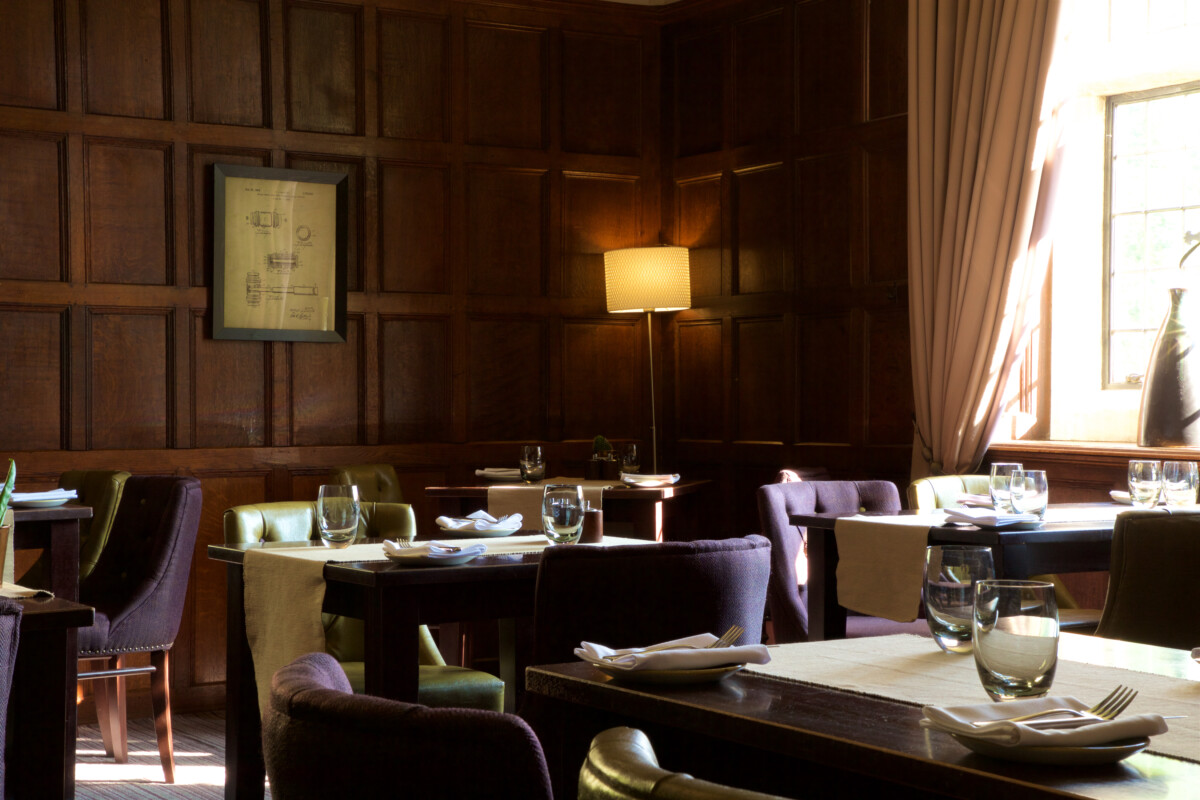 Indulgence extends beyond the hotel's ambiance to its culinary offerings. Stonehouse Court, a Green Tourism Silver Award winner, is a hidden gem for eating out. Guests can enjoy an unforgettable contemporary dining experience at the hotel's Court Brasserie, utilizing their own kitchen garden and local produce suppliers to provide fresh and delicious ingredients. Whether you're a meat-lover or follow a plant-based diet, the restaurant's menu offers something for everyone.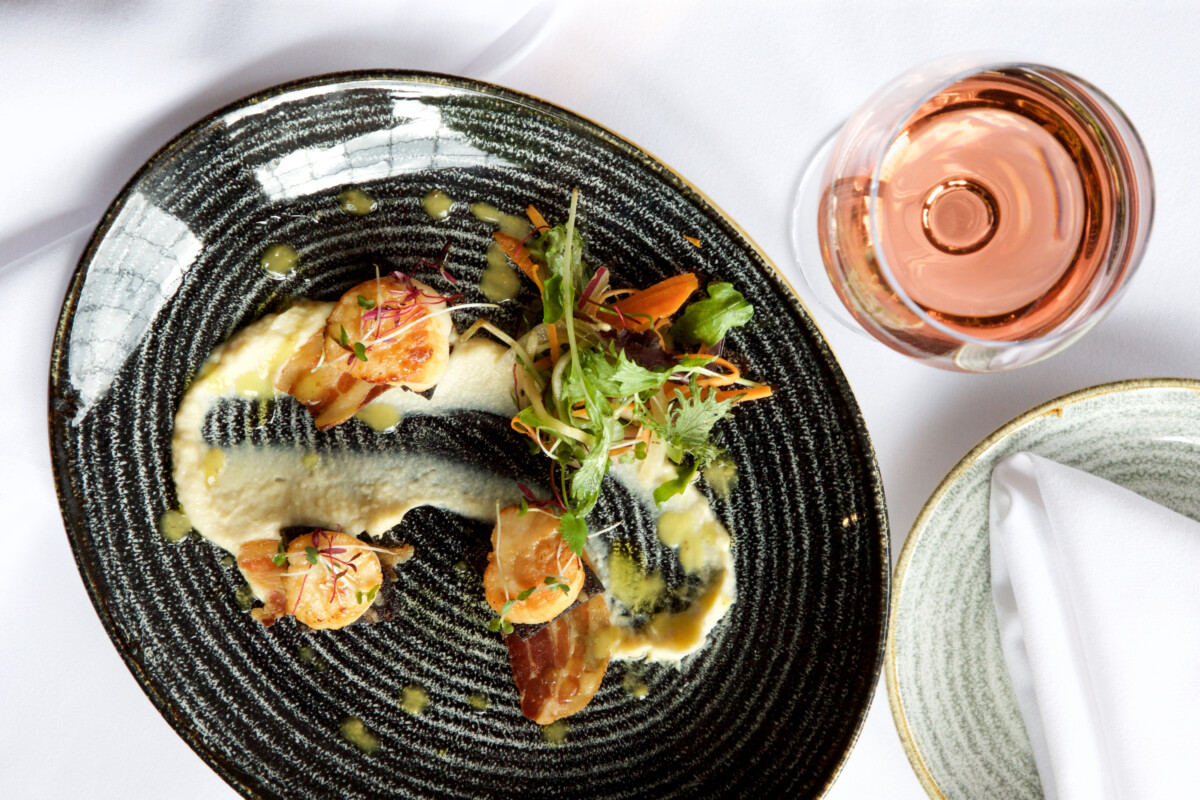 While Stonehouse Court Hotel excels at providing a romantic retreat, it also caters to families seeking respite from the demands of modern life. The hotel offers spacious family rooms and suites, thoughtfully designed to ensure comfort and convenience for all ages. There's plenty of local attractions suited to family days out including Painswick Rococo Gardens, Berkeley Castle, Gloucester Docks and also fun-filled Cattle Country which offers a huge range of activities for children of all ages including outdoor play equipment and farm animals to meet.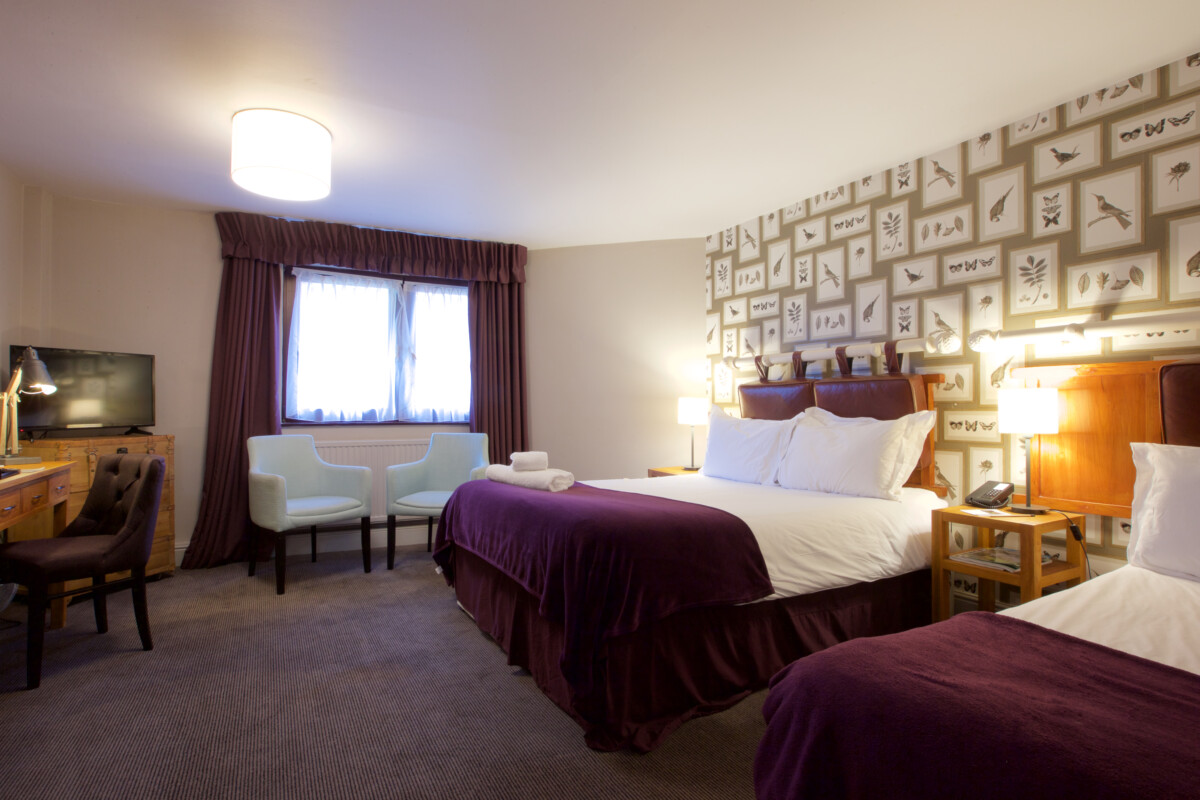 After an entertaining day out with the kids, families can enjoy a casual dining experience and wonderful views when dining at The Bar & Grill 1601 with its beautiful garden terrace. As the sun sets, sample the delights from the Grill Menu or savour a scrumptious home-baked pizza.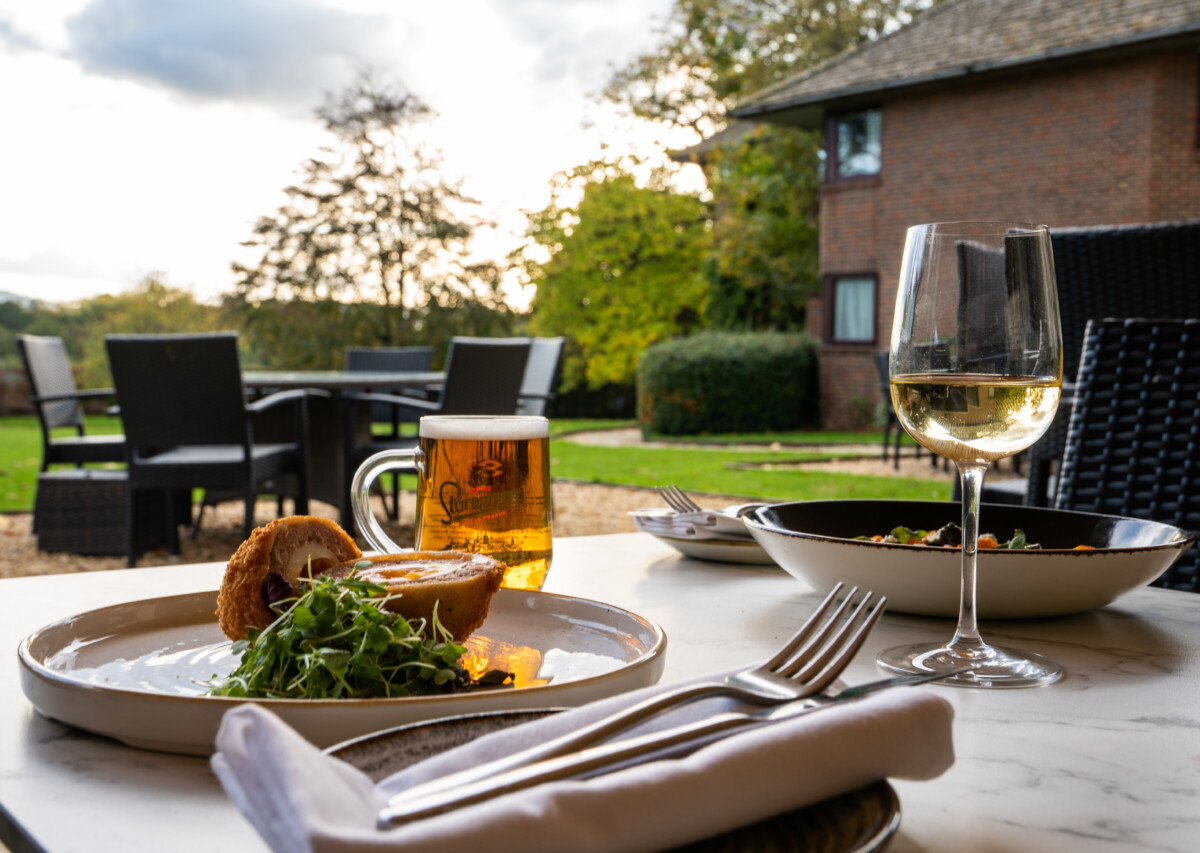 Highlights from the menu include the perfectly cooked Scotch Egg with an unctuous runny yolk and succulent meaty texture contrasted with the crispy breadcrumb exterior.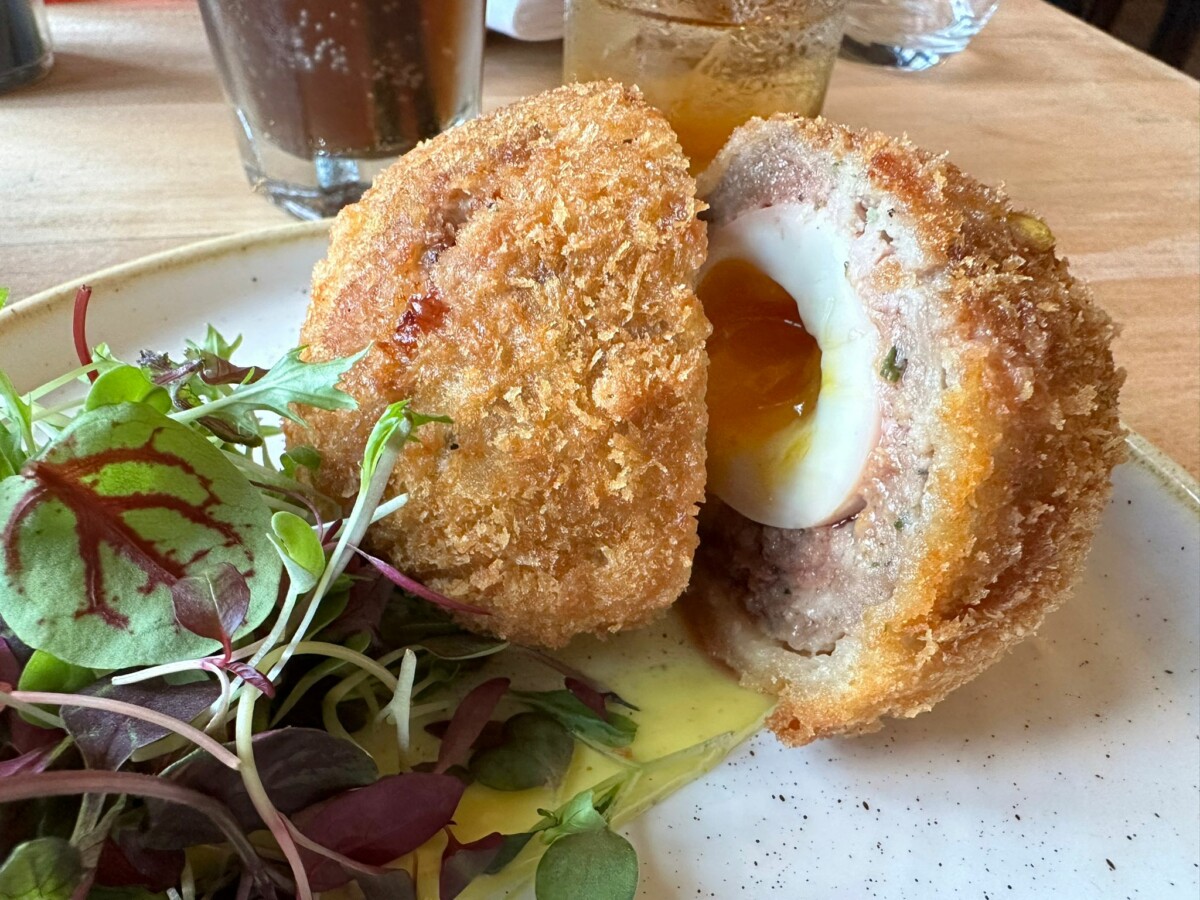 The Potted Ham Hock served with sourdough bread is another must-try starter.
Seafood lovers will enjoy the Pan Roasted Cod.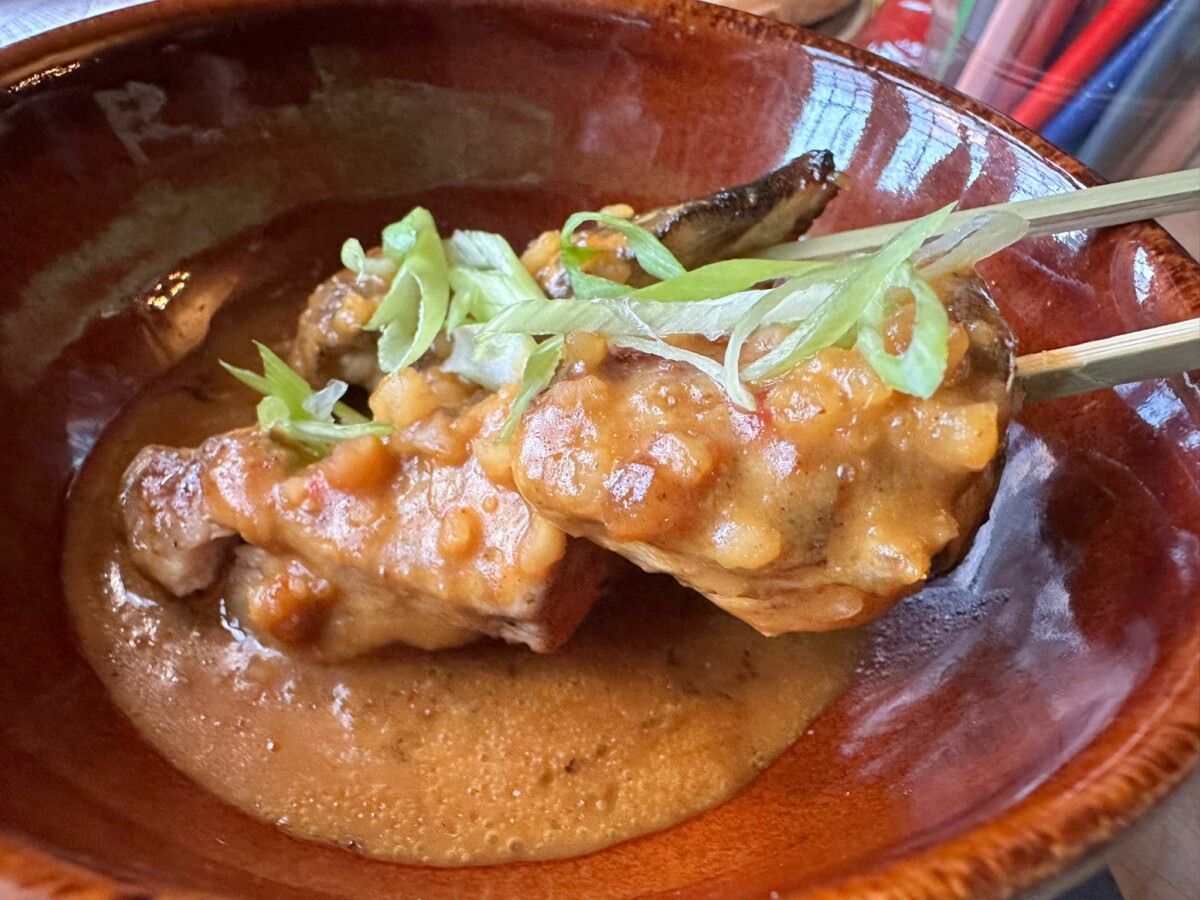 For those who adore the taste of lamb, no meal at Stonehouse would be complete without ordering the Lamb Cutlets.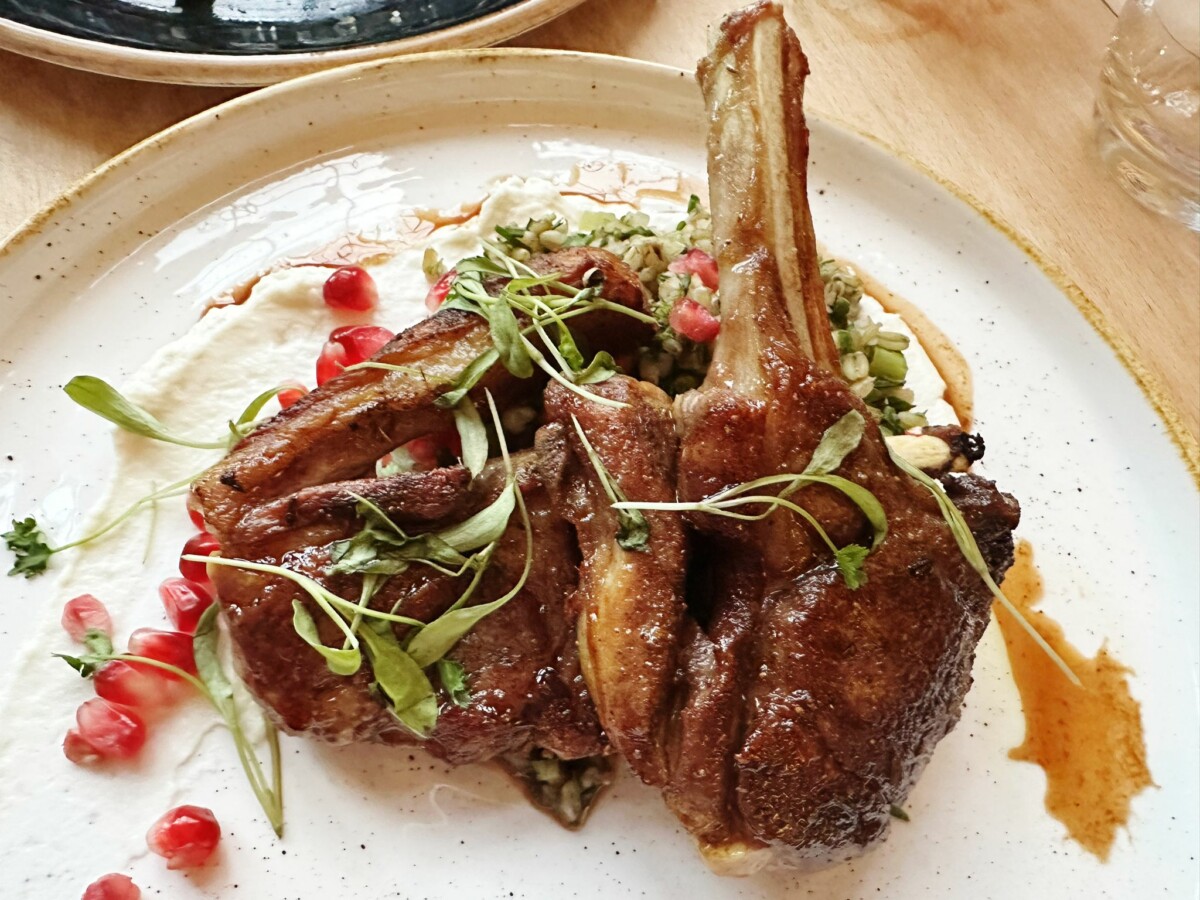 For some simpler fare that appeals to younger diners, there is always the fail-safe 6oz Beef Burger served in a brioche bun. A choice of toppings include Emmental Cheese, Crispy Bacon, Spiced Tomato Relish and Salad with Fries served on the side.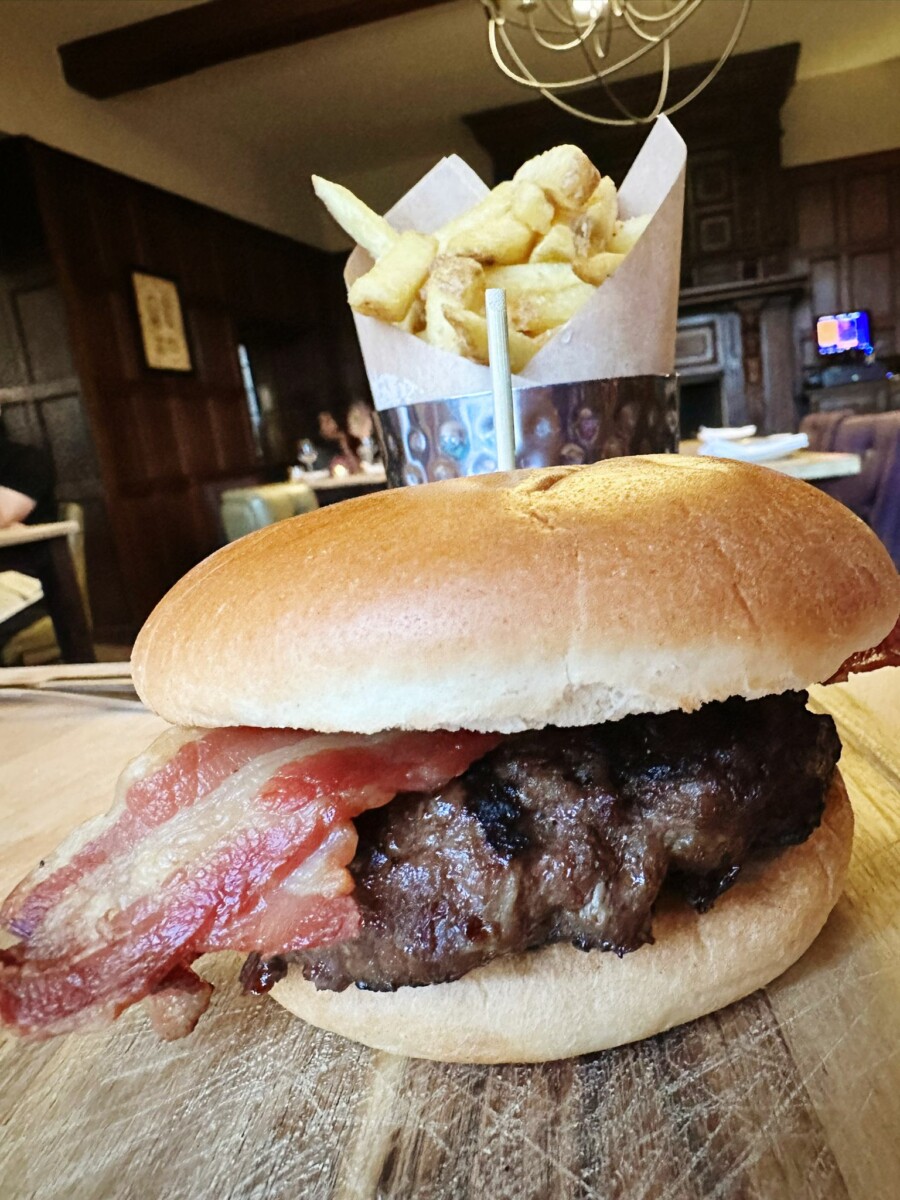 Fans of classic British desserts will be pleased to see traditional puddings on the Dessert menu such as the indulgent Sticky Date Pudding served with vanilla ice cream. Joining it on the menu are a selection of ice creams include crowd-pleasing favourites like Vanilla, Chocolate and Strawberry alongside more adventurous flavours like Rum & Raisin, Toffee Apple and Amaretti & Cherry.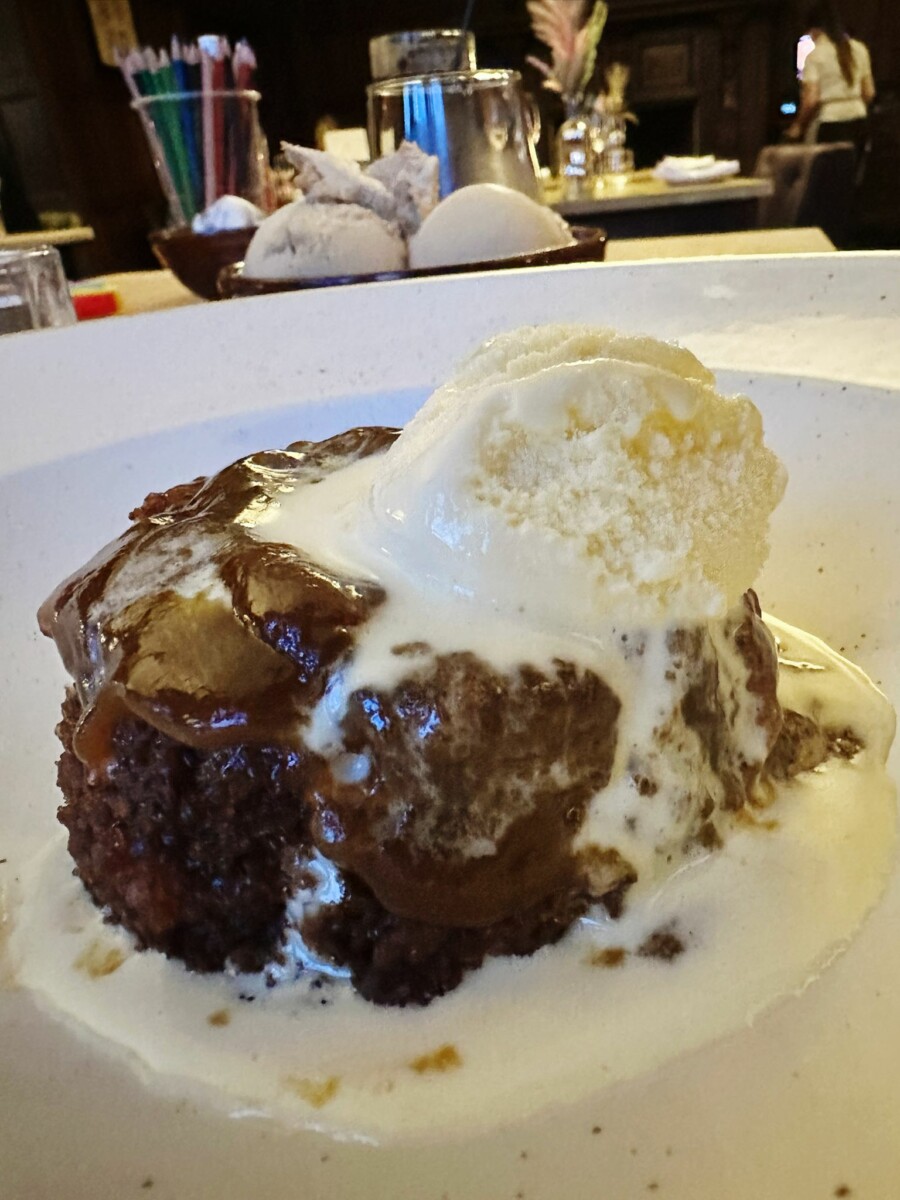 Indulging in a traditional afternoon tea is a quintessential part of British culture. At Stonehouse Court, the team has created a contemporary modern twist on tradition with a range of different afternoon tea options to explore. In addition to freshly baked scones, clotted cream, and jam, beautifully crafted cakes and sandwiches, guests can choose to add a glass of prosecco or a G&T for an extra taste of fun and luxury. The afternoon teas can be taken indoors or on the garden terrace.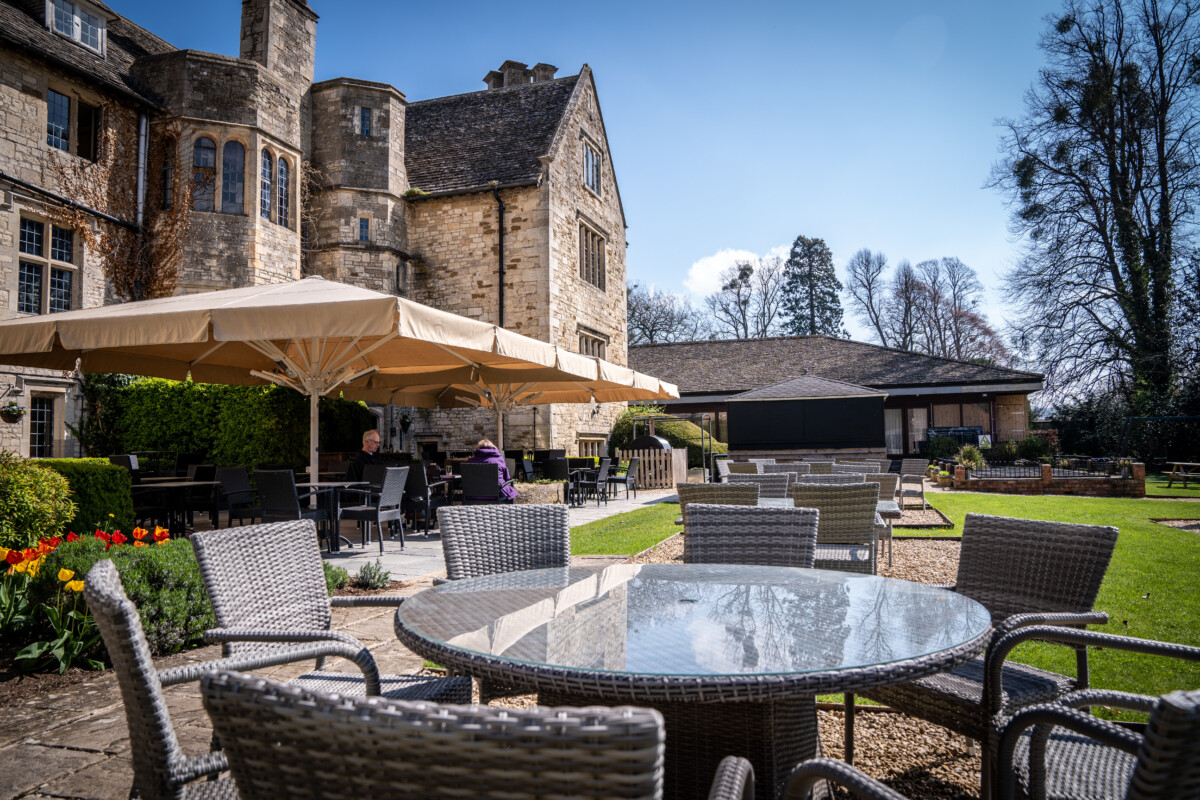 Beyond the hotel's relaxing rooms, delicious dining and glorious grounds, the Cotswolds beckon with their timeless allure. There's plenty of local attractions and exciting experiences to enjoy in the surrounding areas from farmers markets and tranquil picnic spots to unmissable shopping destinations in Stroud and nearby Cheltenham. If you're looking for fun couples' activities in the Cotswolds, look no further than Woodchester Valley Vineyard. Offering tours lasting up to two hours, you'll experience tutored wine tasting of either classic wines or sparkling Cotswolds specific wines.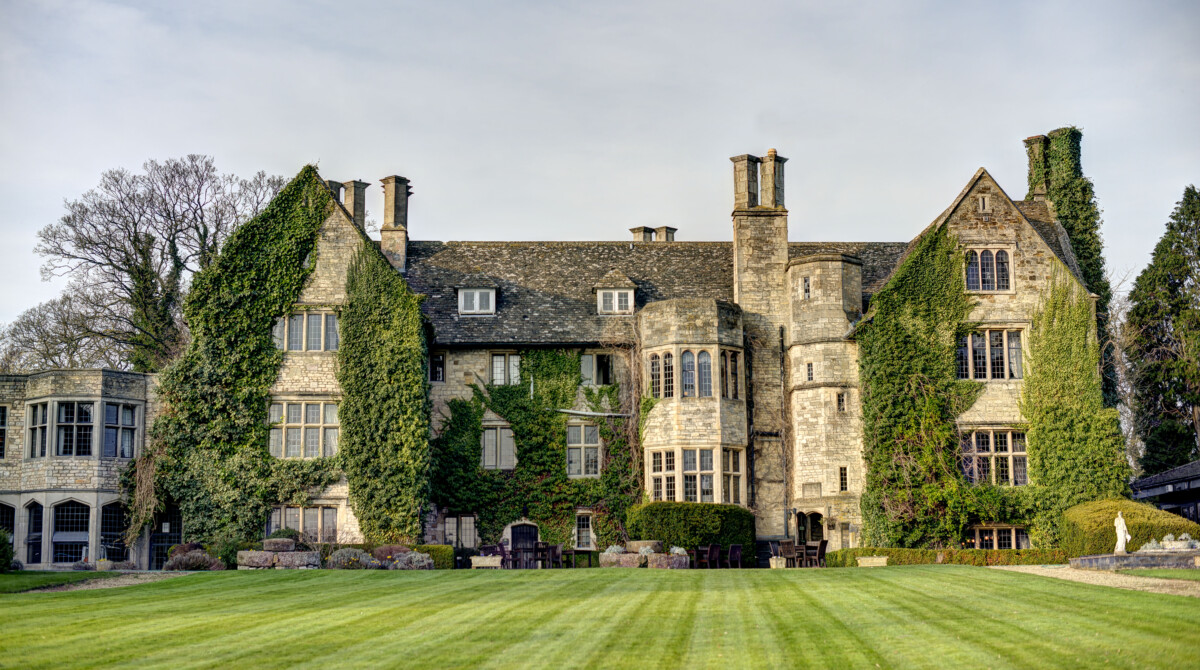 Whether you seek a romantic interlude or a family-friendly escape, Stonehouse Court Hotel offers an enchanting retreat amidst the Cotswolds' natural splendour. Allow yourself to be captivated by its historic charm, luxurious amenities, and exceptional service, as you create treasured memories that will linger long after your departure.
Stonehouse Court Hotel
Bristol Road, Stonehouse, Stroud, Gloucestershire GL10 3RA
01453 794950
www.stonehousecourt.co.uk