When it comes to sophisticated four star spa hotels in Yorkshire, nothing can compete with the luxury, class and style of Oulton Hall. Situated just outside of Leeds – one of the biggest cities in the North of England – it truly is the perfect place for those looking for a relaxing, countryside getaway.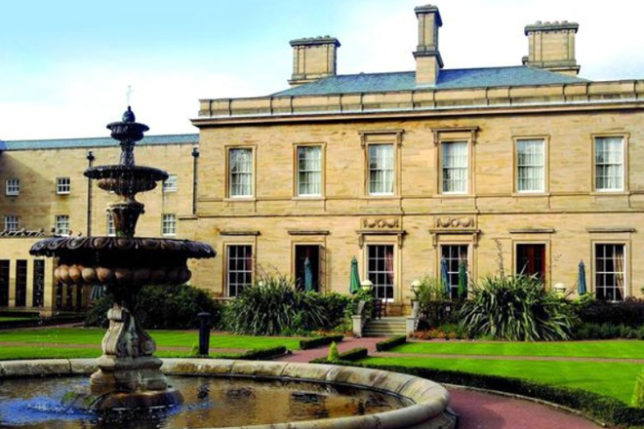 Unlike the majority of hotels in West Yorkshire, Oulton Hall is surrounded by 27 holes of sheer golfing pleasure with a truly impressive 27 hole golf complex designed by golf legend Dave Thomas. This is golf at its best and includes Oulton Golf Academy which is said to be the North of England's leading golf performance academy which makes Oulton Hall a real for golf aficionados and anyone looking to practice their swing or improve their handicap. Away from the golf course, nothing can beat the luxury, style and class of the sumptuously decorated interiors of Oulton Hall.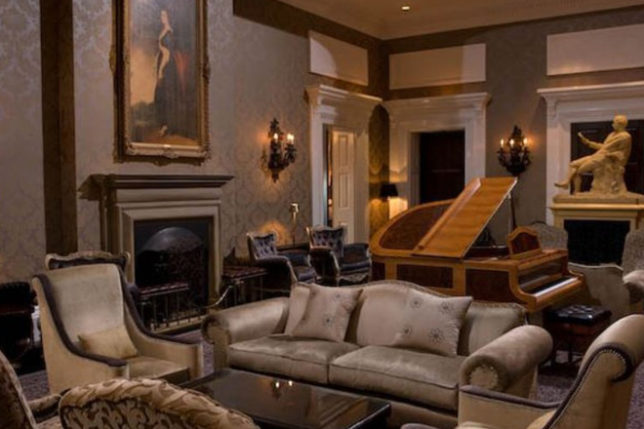 Within its grand 18th century mansion setting, the hotel also boasts a well-equipped health club, beautifully landscaped gardens and a drawing room – perfect for afternoon tea or a champagne lunch. Two superb restaurants – the Calverley Grill and the Claret Jug – can be found within Oulton Hall in addition to an exclusive Champagne Bar, created in partnership with Moet and Chandon, which is the ideal spot for a celebration or a sparkling moment of indulgence.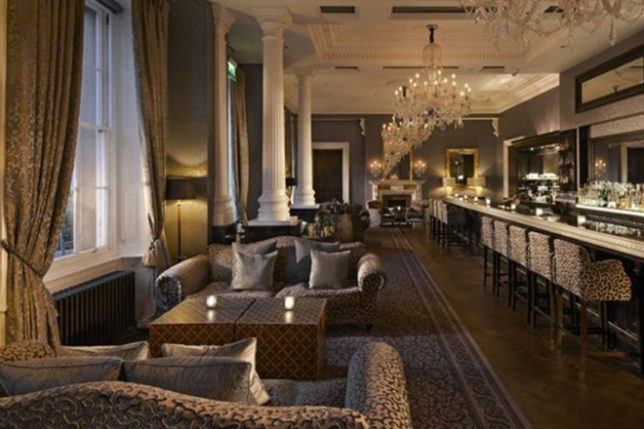 The magnificent bedrooms at Oulton Hall boast custom made beds that are the very height of comfort dressed in sumptuous Egyptian cotton bed linen and duvets to create a truly blissful night's slumber in this grand hotel. The 152 guest rooms all are beautifully decorated offering comfortable surroundings equipped with everything you need to ensure a relaxing and indulgent stay.
The seven lavish suites have been decorated with plush modern fittings and furniture to complement all the charm of Oulton Hall. With a separate bedroom and sitting room plus a dressing area and grand kingsize bed, staying in this luxurious hotel suite gives you every excuse to have a lie-in and order breakfast in bed from the accommodating room service. Dinner was a relaxed two course affair in the Calverley Grill located at the heart of the hotel.
Calverley's Head Chef makes sure the restaurant lives up to its name, choosing the finest and freshest local ingredients. The menu is Classic British with a local contemporary twist. The restaurant also boasts an extensive wine list and the service is knowledgeable and attentive. To start my dining companion chose the beautifully fresh Beef Carpaccio dressed with olive oil and onions – the perfect opening to tantalise the taste buds.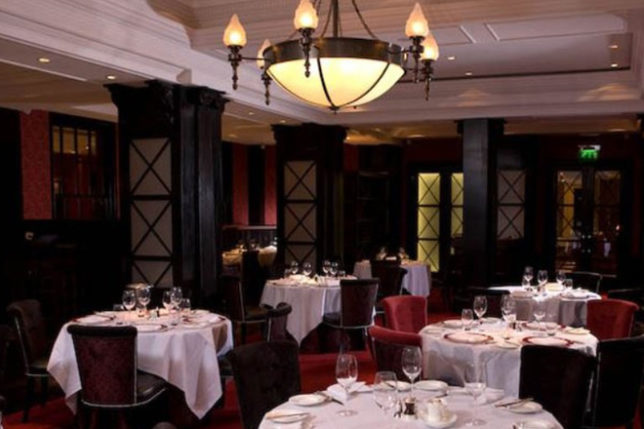 I went for a starter of Rabbit Loin which came with pear and apple. The meat was soft and full of flavour making this dish a great way to whet the appetite.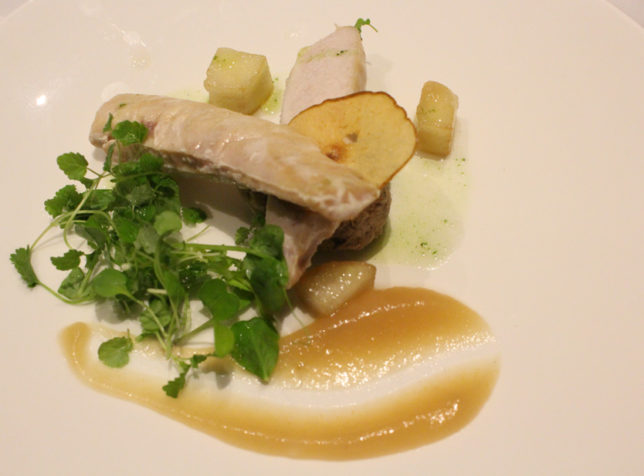 For the main event I chose the Lamb Rump with creamy mash and vegetable ragu. The lamb arrived expertly cooked. It was soft and juicy complemented perfectly by the jus.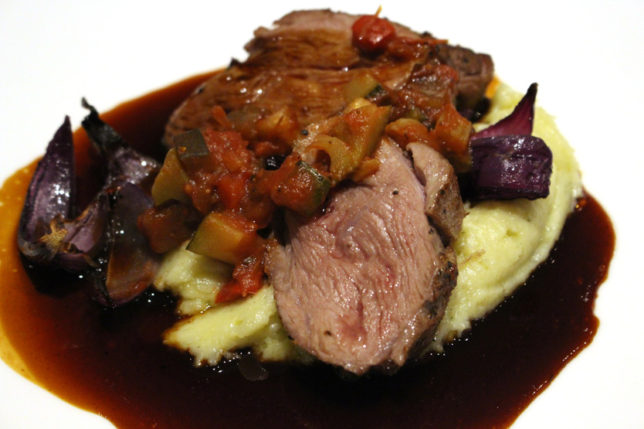 My dining companion chose the Sea Bass with samphire, carrots and potato gratin press. The dish was a symphony of flavours and textures.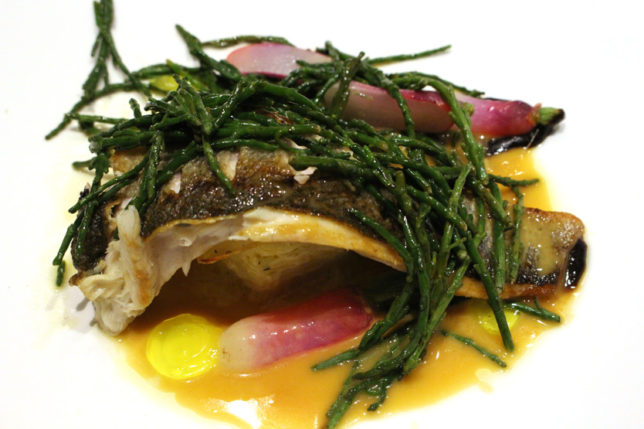 Oulton Hall's state-of-the-art spa is known as one of the finest spas in Yorkshire and offers guests a tranquil haven in which to unwind and recharge in an indulgent escape from the pressures of modern life. After a comfortable night's rest and a delicious breakfast, we treated ourselves to a couple of ESPA Rituals treatments – the Revitalising Ritual for him and the Rebalancing Ritual for her.
The ESPA Revitalising Ritual begins with a refreshing full body exfoliation combining sea salts with essential oils (or you can choose body brushing and body polish) which leaves the skin feeling nourished, smooth and supple. Following the exfoliation, the treatment ends with a therapeutic back massage which soothed away the tension within the muscles and left me feeling relaxed and revived.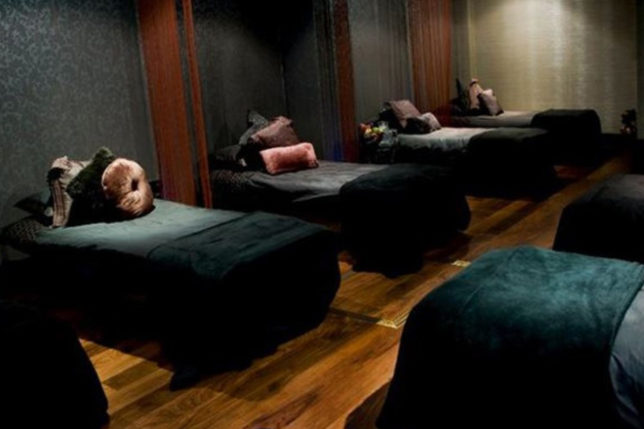 The ESPA Rebalancing Ritual was a little different with a unique combination of a personalised facial and soothing foot massage. It began with an express facial tailored to suit the individual needs of the skin followed by a relaxing scalp massage working on pressure points to ease tension. The blissful restorative experience ends with an uplifting foot and lower leg exfoliation and a deep foot massage which brought instant relief to tired tootsies.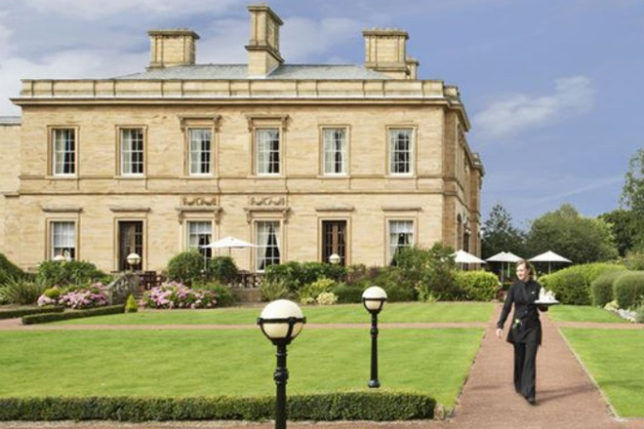 Oulton Hall offers guests a fabulous hotel stay with everything to please their heart's desire, be it an enjoyable round of golf or a relaxing spa break or indulging in exceptional cuisine. All this is delivered by Oulton Hall's friendly accommodating team in the sumptuous surroundings of this carefully restored 18th century grand mansion in the heart of Yorkshire.
Oulton Hall
Rothwell Lane, Oulton, Leeds, LS26 8HN
0113 282 1000
www.qhotels.co.uk
@OultonHall