Lift your glasses and raise a toast to National Prosecco Day! Celebrated every 13th of August, this sparkling occasion honours the Italian gem that has dazzled palates worldwide. With origins tracing back to the Veneto region in the 16th century, Prosecco has evolved from a humble, local delight to a global sensation. Did you know that Prosecco outsold Champagne in 2013? Its popularity continues to bubble, with over 600 million bottles produced annually. Whether you prefer it sweet or dry, Prosecco's crisp and refreshing character makes it perfect for toasts, celebrations, and casual sips. So, let the effervescence flow and join the festivities this weekend with our pick of the best Prosecco products available in the UK.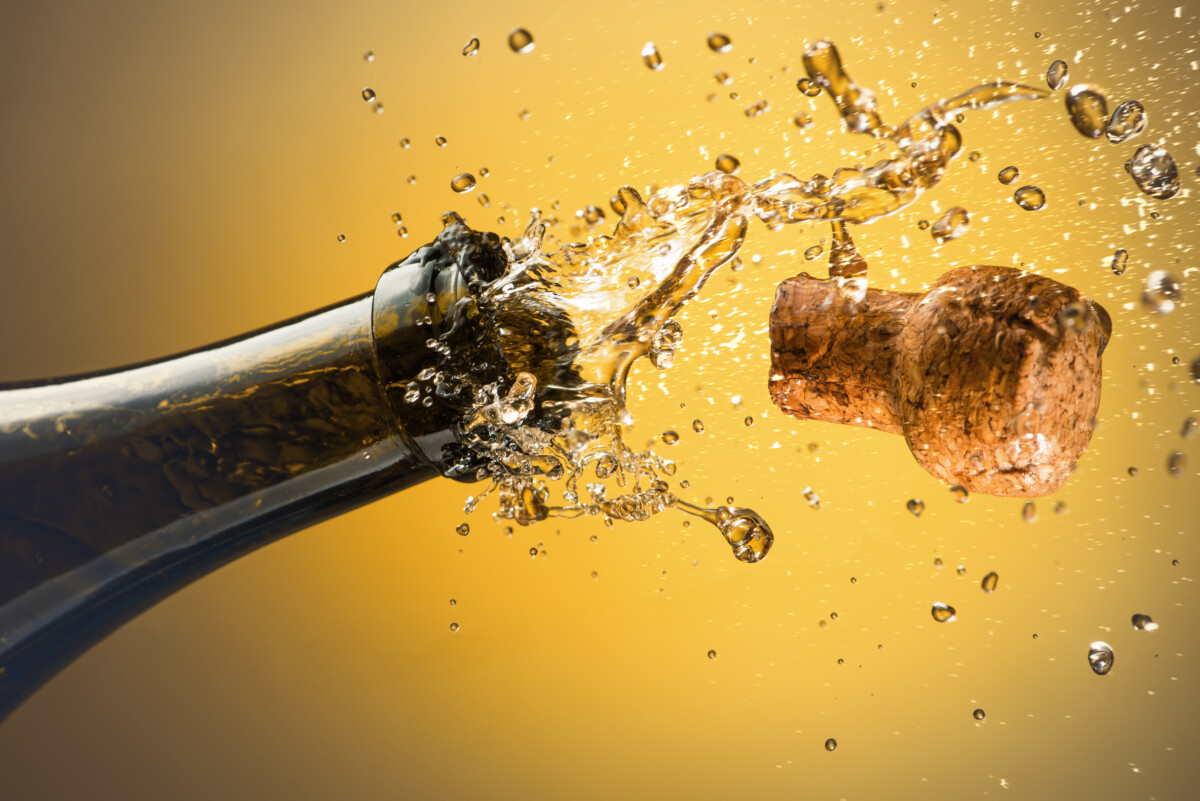 Amy x Liquid Diamond
This National Prosecco Day, indulge in a sip of pure radiance. Liquid Diamond has teamed up with TOWIE star & TV personality Amy Childs unveiling a delightful Prosecco presented in an Instagram-worthy bottle. Amy says, "It's always been a dream to launch my own Prosecco and I'm so proud of just how great Amy x Liquid Diamond looks and tastes. This Prosecco is just like me – glamorous and beautiful inside and out."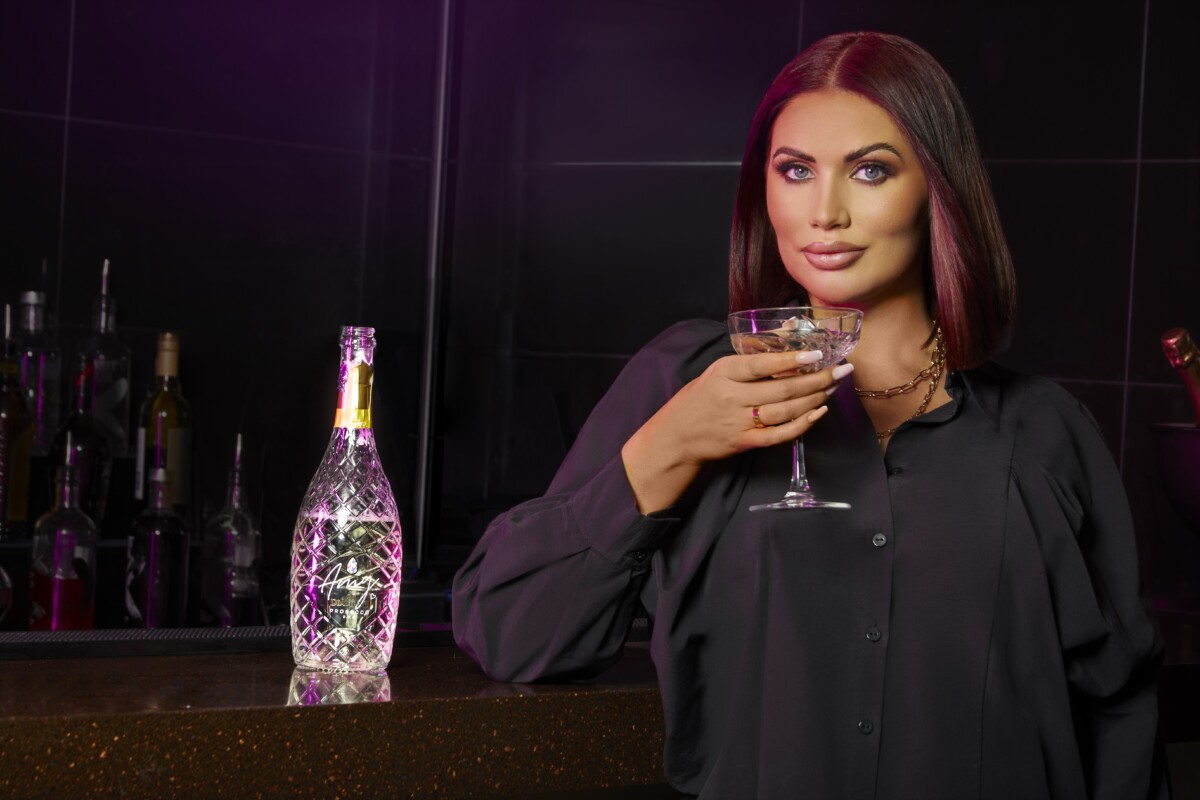 The premium bottle was Inspired by rose quartz healing crystals and aligns with Amy's personal values of positivity and mental health, and with every bottle sold, Liquid Diamond will donate a percentage to Mental Health First Aid Courses. Embellish your occasions with this dazzling fizz, which just like Amy is an embodiment of both elegance and charm. From £22 at liquiddiamondwine.com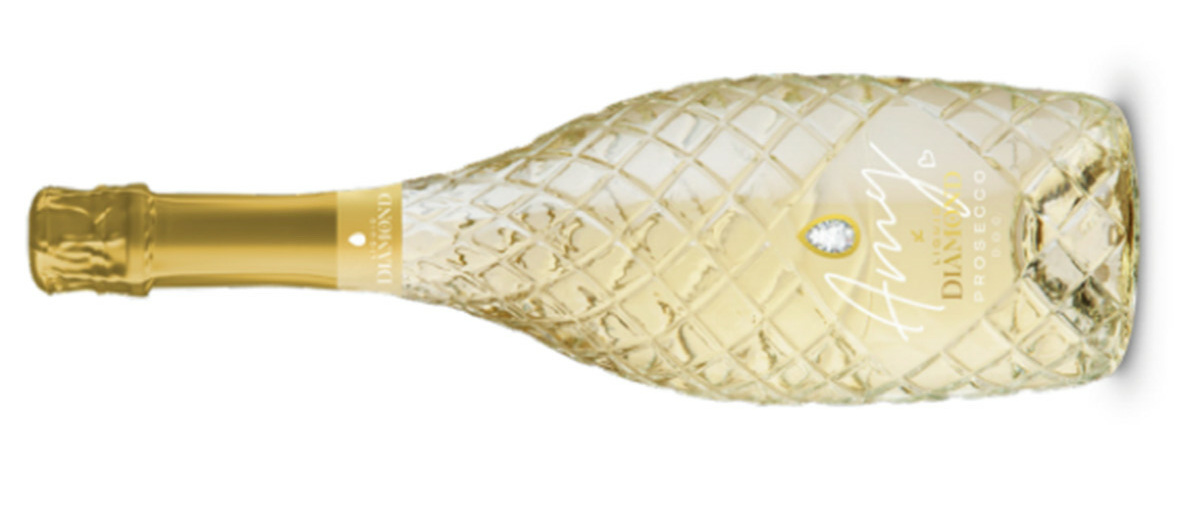 Villa Sandi Prosecco Valdobbiadene Millesimato DOCG
This single vintage Prosecco from Villa Sandi has clean, fruity aromas of ripe pear, melon and a suggestion of honey. On the palate, it's soft and generous, with just the merest hint of sweetness; the flavours are of ripe golden apple with a touch of acacia honey. Fresh and clean on the finish, it's very moreish! Perfect as an aperitif but also great with canapes. £15.49 from www.houseoftownend.com

Sea Change Prosecco Rosé
Sea Change is making waves with its award-winning ethically sourced, eco-friendly wine that directly supports global ocean conservation projects. Founded in 2018, the company has raised €350,000 in donations towards marine conservation and the fight against plastic pollution through its partnerships with charities including Ocean Generation, Sea Changers and the Olive Ridley Project. Keen to be part of the solution, Sea Change has incredibly innovative packaging. They've removed the plastic wraps around their bottle tops, use natural corks and the labels are a mix of paper from certified sustainable forests and grape waste.

Sea Change Prosecco Rosé offers delicate aromas of summer berries complimented by a gentle taste profile and fine, streaming bubbles.  All of this adds up to a wonderfully elegant Prosecco rosé that is both flavoursome and refreshing.  A blend of Prosecco's core grape variety Glera with Pinot Noir (one of the world's most noble varietals) ensure that this wine is the perfect mix of sass and refinement. It is is perfect on its own, as a livener to start a meal or celebration, or served alongside fresh seafood or summer salads. For something different, why not try a glass alongside a decadent and luxurious dessert. £13.99 from seachangewine.com
Mionetto Prosecco Brut NV
This high-quality Prosecco from one of the oldest Prosecco producers has a bouquet redolent of Golden Delicious apple, white peach and honey. It is crisp and refreshing with just a hint of sweetness, making it a perfect tipple for raising a toast. £11 from Tesco, Morrisons, Sainsbury's and slurp.co.uk

La Gioiosa Prosecco Rosé DOC Millesimato
La Gioiosa Prosecco Rosé DOC Millesimato has a pomegranate nuance edged with soft pink reflections. The nose is subtle and fresh, offering hints of small red fruits. Notes of rose and pomegranate complete this elegant and intense aromatic profile. On the palate, it is silky and full, presenting a very pleasant balance between the fruity and floral notes. La Gioiosa is one of Italy's leading Prosecco producers. Based in Treviso in the heart of 'Prosecco country', La Gioiosa has consistently won awards across the globe and its quality wines are enjoyed my many. The winemaker freezes the Prosecco must prior to fermentation to ensure maximum freshness upon bottling. Its name pays tribute to the old definition of the province of Treviso, ""Marca gioiosa et amorosa"" (Joyous and Amorous March) underlining the sociable lifestyle of its inhabitants. £10.99 from Waitrose, Tesco and Majestic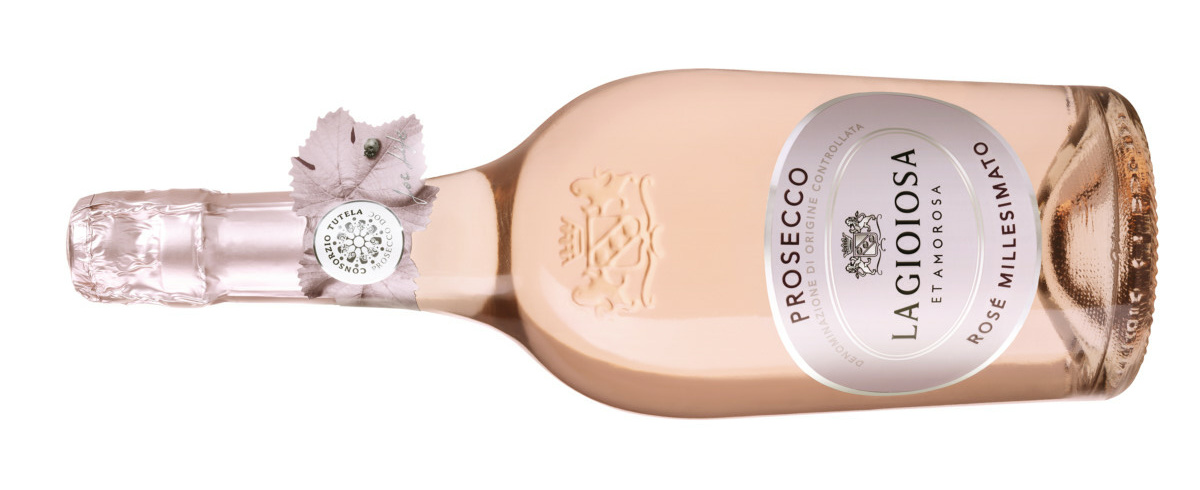 Pure Prosecco
Pure Prosecco is a gentle, easy-going, everyday drinking fizz from North Eastern Italy. The nose gives aromas of pear, white flowers and lemon zest. The palate is clean and crisp with apple notes, leading to a light and refreshing finish. It is the perfect accompaniment for smoked salmon bellinis with crème fraiche. £10.49 from www.houseoftownend.com

Barocco Prosecco
Barocco Prosecco has a pale clear colour, with a delicate and complex bouquet with fruity notes of peach and green apple. Fresh and light on the palate, with balanced acidity and body. Soft and easy to drink this is an outstanding Prosecco for the price. Ideal as an aperitif but also a perfect combination to hors-d'oeuvres and delicate first courses. £10.49 from www.houseoftownend.com

Joe & Seph's
For something a little different but still fizztastic on National Prosecco Day, why not indulge in Joe & Seph's Prosecco Collection. The nation's most popular tipple is now available in popcorn form! Joe & Seph's Prosecco Gourmet Popcorn is made with only the finest all-natural ingredients. It's light and refreshing with notes of apple and white blossom and is made with 5% real Italian Prosecco. £4 from www.joeandsephs.co.uk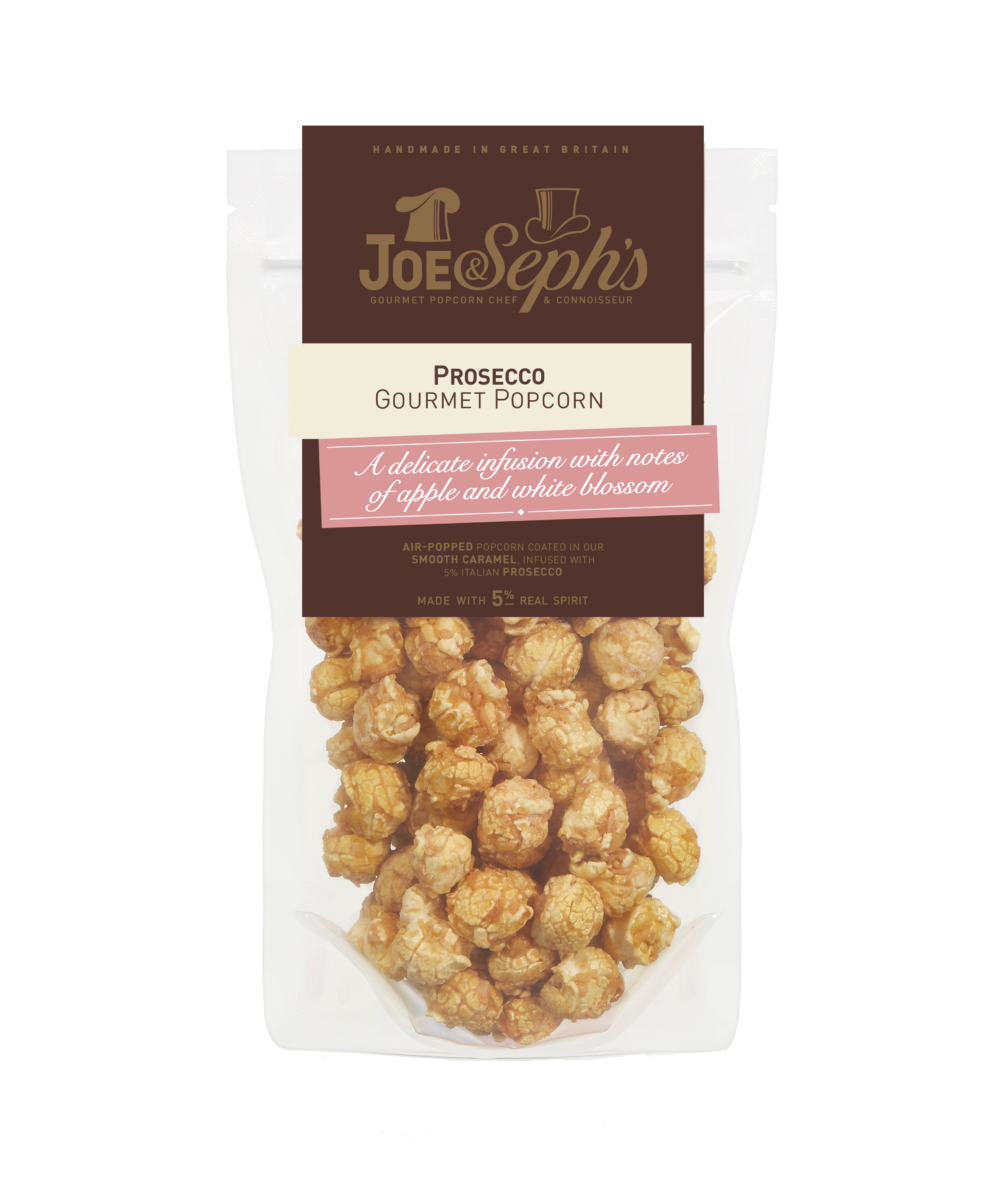 If you're looking for something special for anyone who loves popcorn to help them celebrate National Prosecco Day, we think they would love Joe & Seph's Prosecco Popcorn Mini Gift Box. It is the perfect token of appreciation for your favourite popcorn lover! The air-popped gourmet popcorn is lovingly coated in Joe & Seph's smooth caramel infused with 5% Italian Prosecco. £5 from www.joeandsephs.co.uk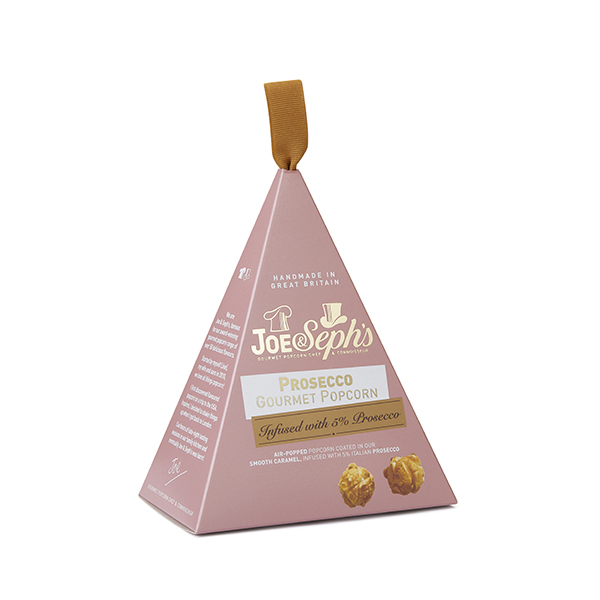 Speaking of caramel, what better way to celebrate National Prosecco Day than with the World's first Prosecco Caramel Sauce from Joe & Seph's. This unique smooth Caramel Sauce is handmade in their London kitchen with fresh Double Cream that has been infused with the finest Italian Prosecco made from Italian Glera grapes. It has a rich, intense flavour with hints of apple and white blossom. £5.99 from www.joeandsephs.co.uk