Mollie's is an affordable hotel and diner concept with rapid expansion plans to roll-out a number of sought-after, design and tech-led venues across the UK.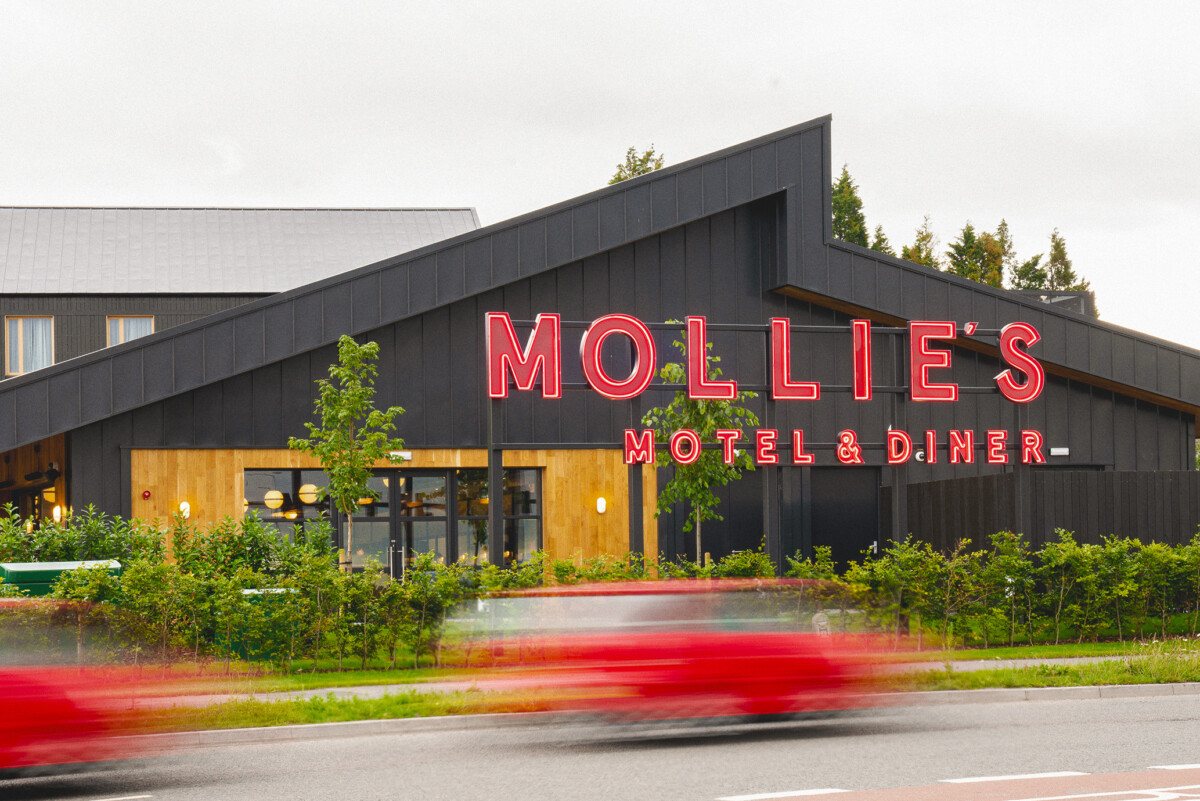 Bringing a contemporary, stylish and modern take on the American roadside pitstop, its bold vision is to transform affordable travel with its own distinctive and disruptive 'budget-luxe' offering across the UK.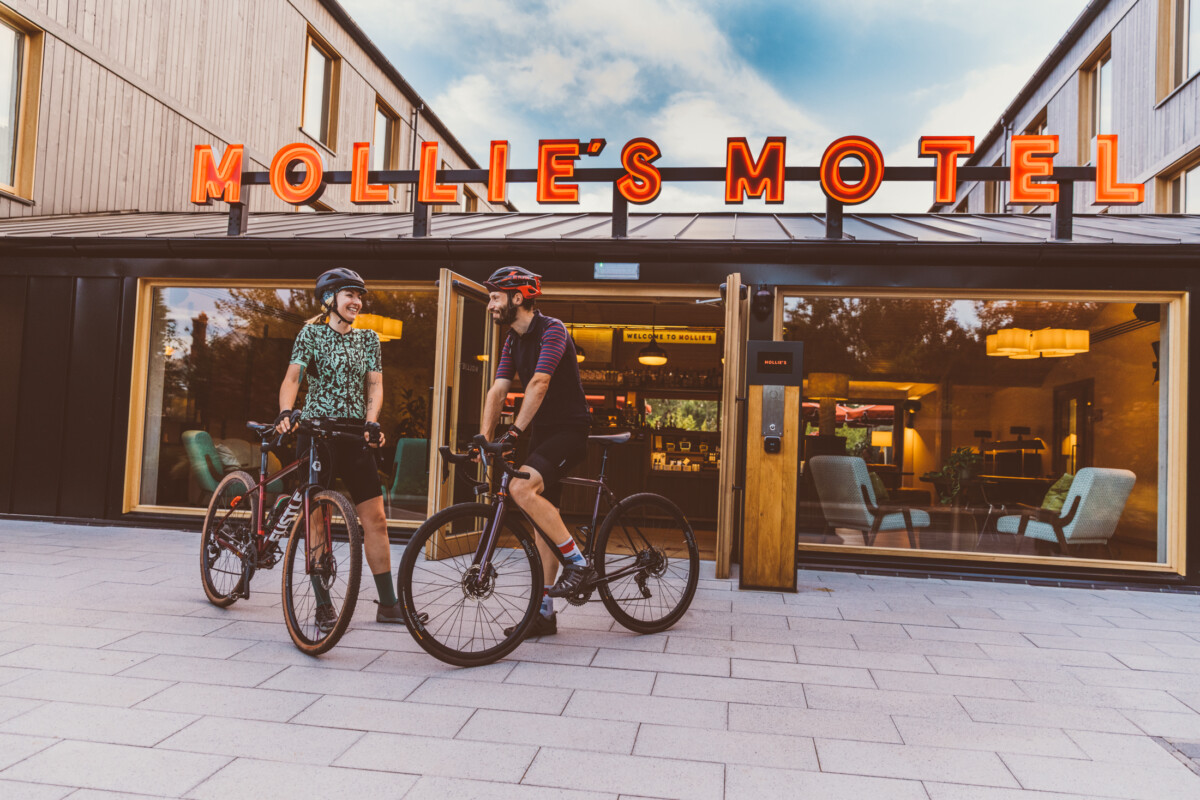 Cool, contemporary and comfortable interiors exclusively designed by Soho House, combined with a fun atmosphere, destination dining, personable service and innovative tech, all at an unexpectedly affordable price point, which keeps every guest in mind.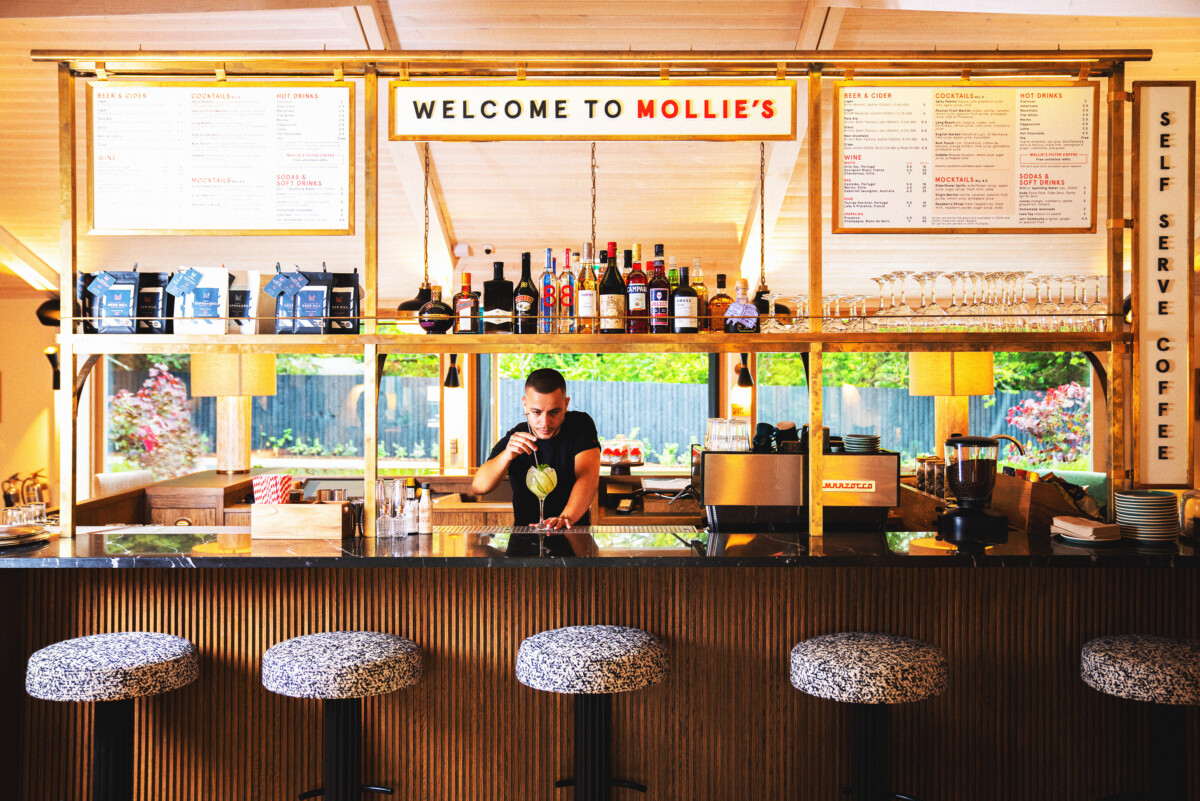 The brand launched in 2019 with a Motel, Diner & Drive-Thru in Buckland Oxfordshire, followed by a second Motel & Diner in 2021 in Cribbs Causeway, Bristol. These openings are the beginning of Mollie's ambitious plans to roll out its 'budget-luxe' offering with a further 10 locations already earmarked as part of the immediate expansion plan, including the 2023 launch of city-centre based Mollie's Manchester, opening in the former Granada TV Studios.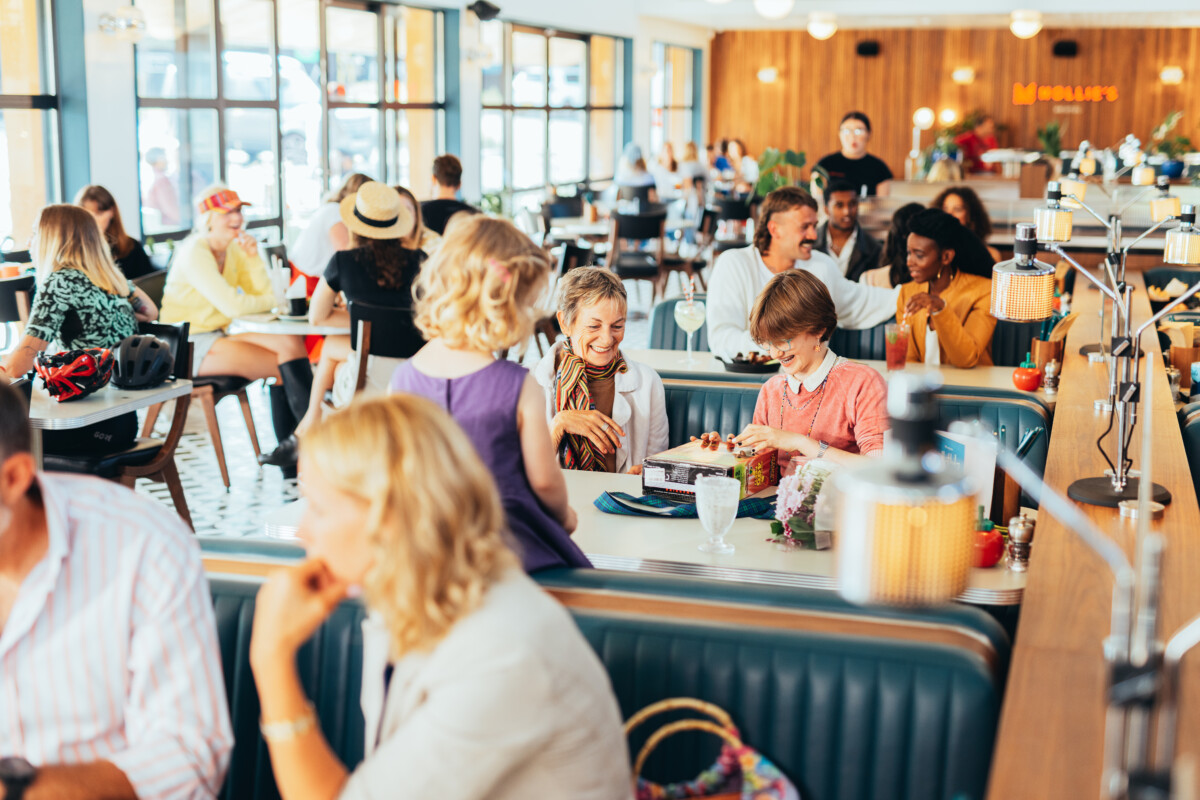 Affordable Hospitality
Mollie's welcomes everyone and this is certainly the case at Mollie's Bristol.  It is for fun-seeking weekend travellers, family 'staycationers', student sleepovers, road trip stop-overs, business travellers and spontaneous mid-week getaways.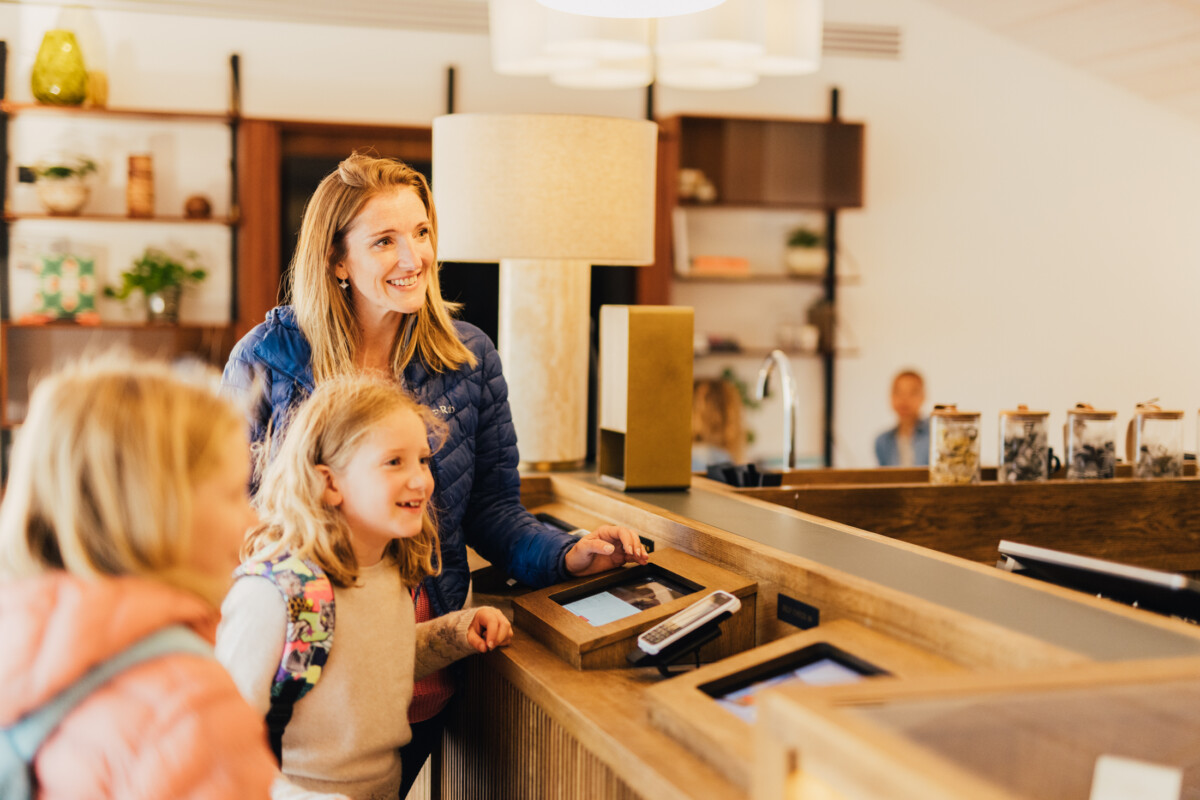 Mollie's Bristol is situated at the gateway to the South-West, off the M5, which links the Midlands with South-West England. Close to Bath, Cardiff, Bristol Airport and minutes from Bristol Centre, making Mollie's a great stop-over when visiting the city, en-route to the South-West, or for family and friends seeing students at the two universities nearby.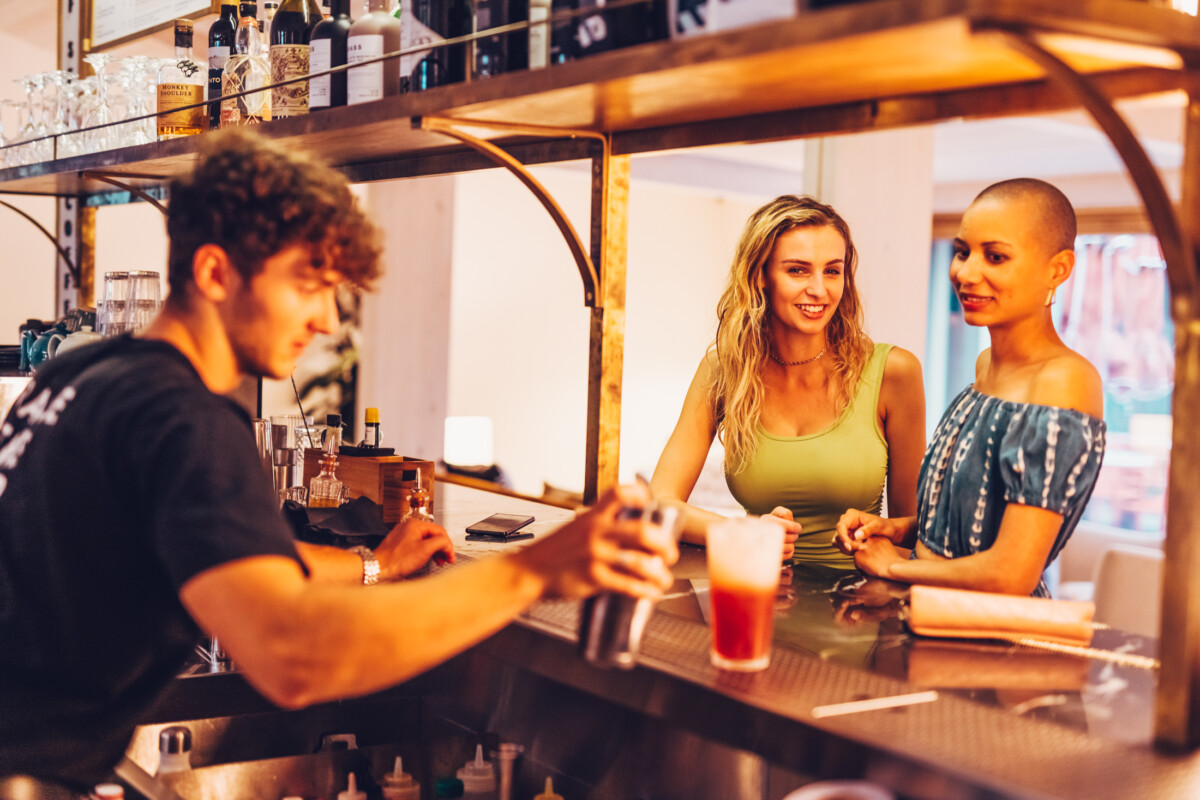 Budget-Luxe Accommodation
Mollie's Bristol features 123 rooms designed by Soho House across three floors in addition to all-day food and cocktails served at the 195-cover Diner and heated terrace, as well as a communal workspace with free bottomless tea and Mollie's own artisanal house coffee blend.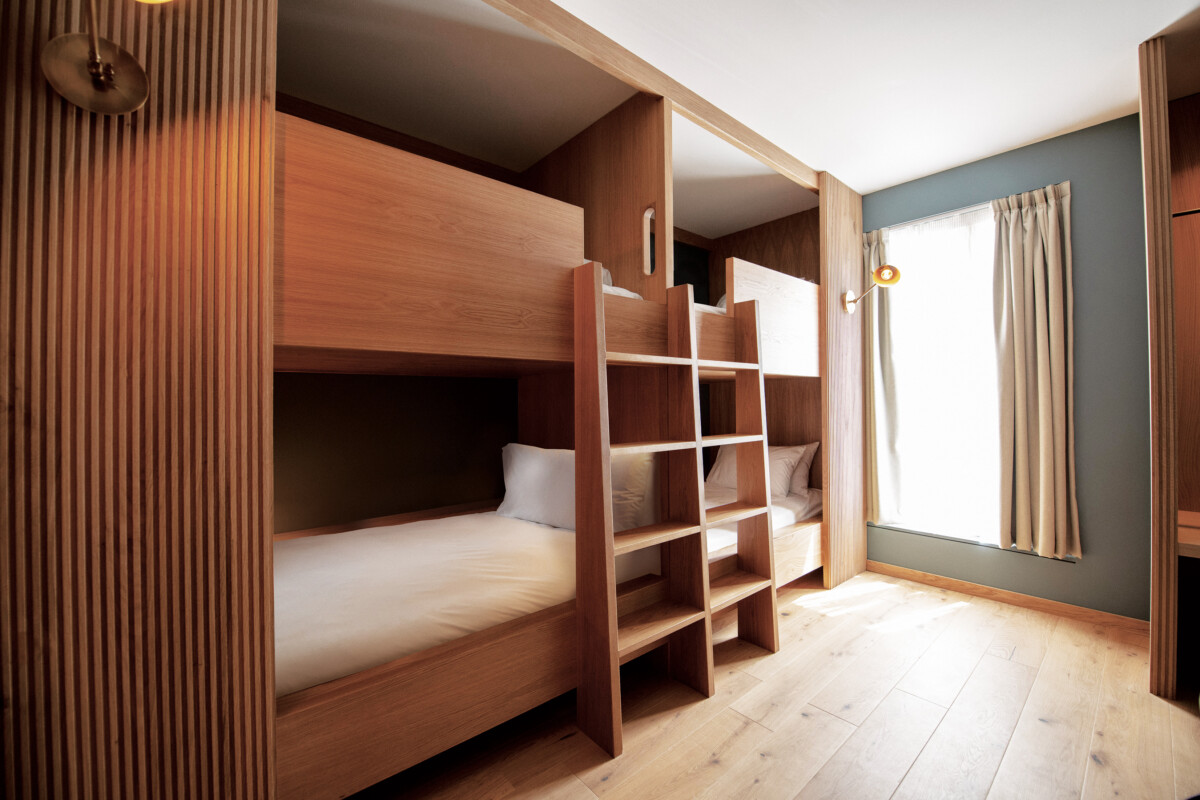 On arrival, Mollie's Lounge is a vibrant and buzzing start to a guest's stay. It is the centrepiece of the property, encompassing the lobby, self-check-in, workspace, Mollie's Store and a comfy living room, creating a home-away-from-home and a space to work, socialise or relax and enjoy a cocktail.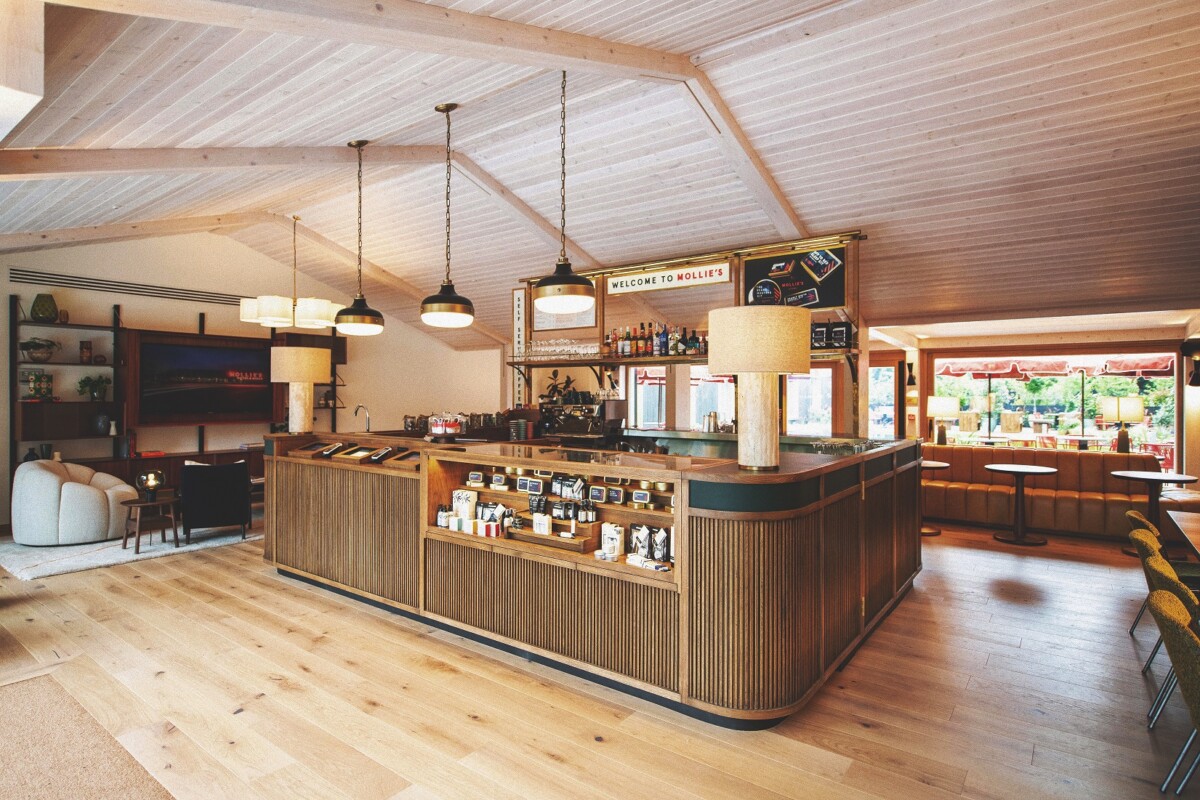 Mollie's has partnered with a number of renowned British brands to elevate guests' in-room experience. Bedrooms feature Conran furniture and lighting, oak lined walls, terrazzo tiles and chrome finishes. Indulgent cotton sheets and handcrafted Hypnos mattresses deliver a restful night's sleep. Bathrooms are fitted with powerful rain showers, luxurious Cowshed products, fluffy towels and the latest Dyson and GHD hair appliances.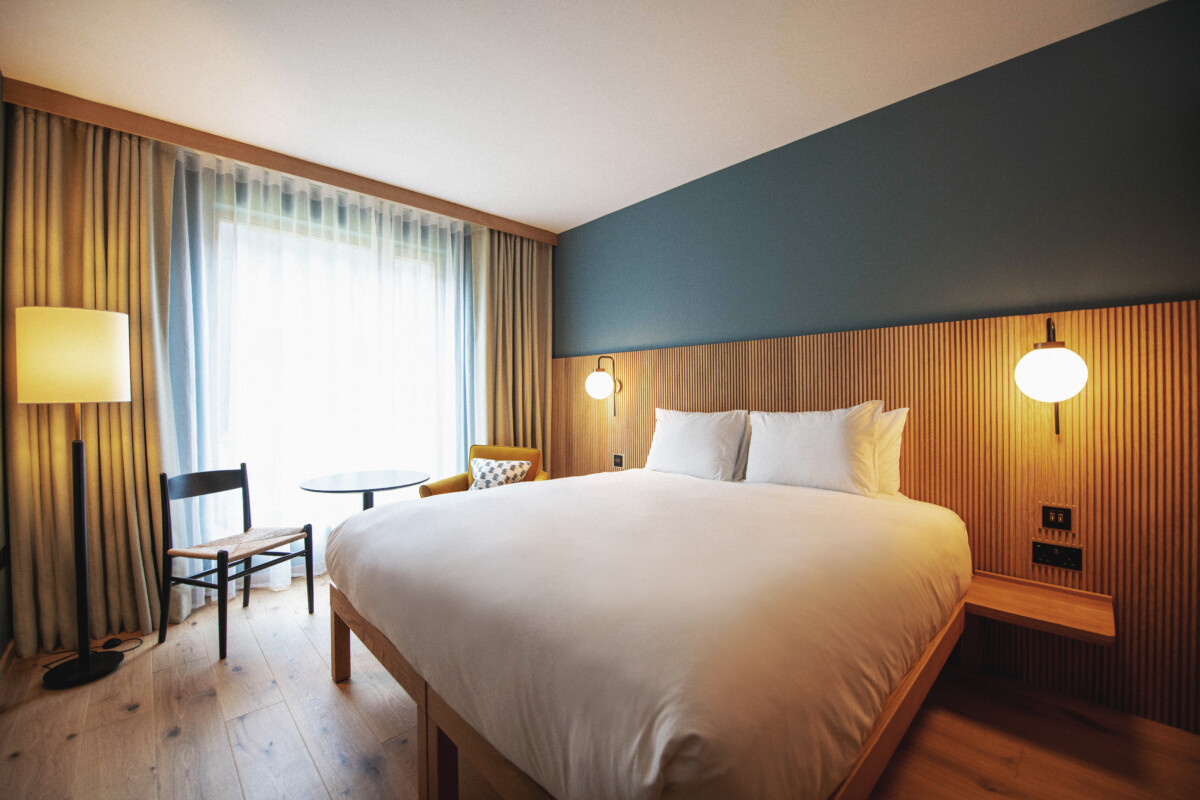 Tech-Led Roadside Hotel
The whole customer journey has been carefully thought through, with an effortless, digital-led experience that simplifies the entire guest journey and stay. The Mollie's app opens a raft of benefits for an enhanced guest experience. Guests can check in online or via the app and have their room key delivered to their phone wherever they are and when it's convenient for them. Electric Vehicle charging bays can be pre-booked, free-of-charge, before arrival and there's 24-hour online chat support with the friendly reception team, in multiple languages.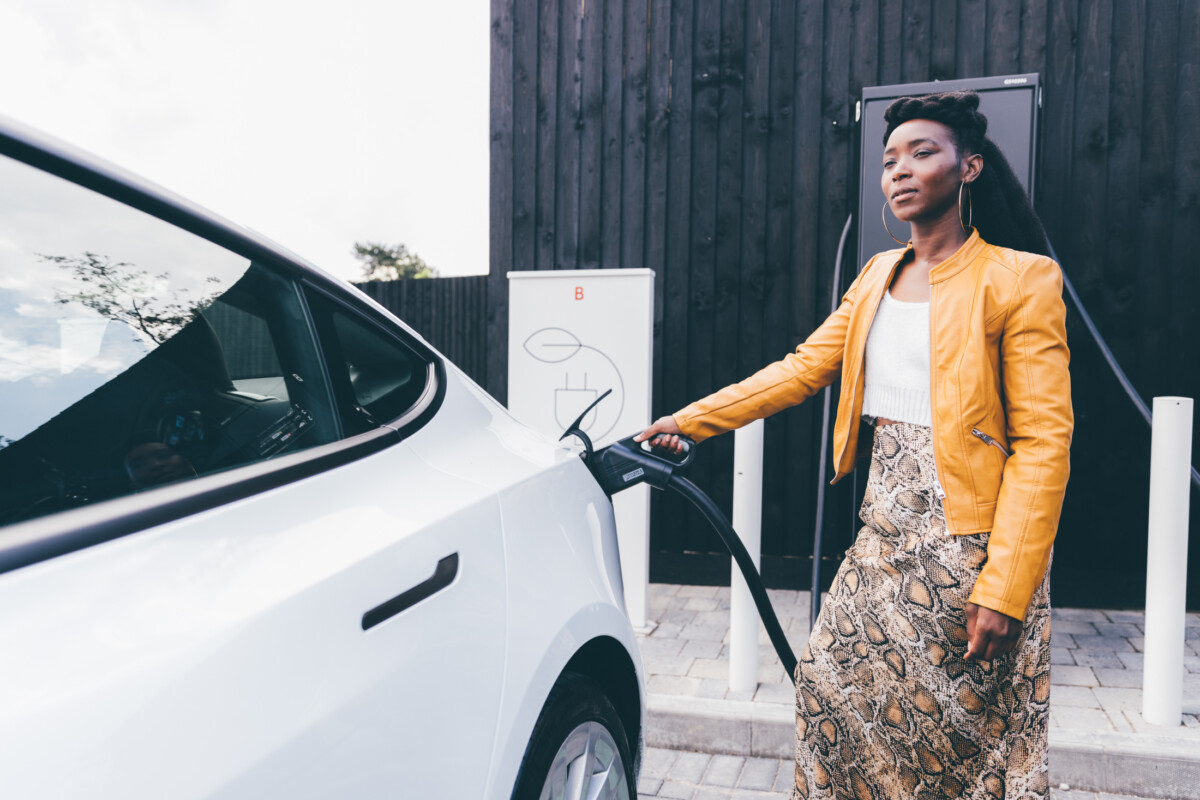 In-room, 50-inch Smart TVs come as standard. Guests' phones automatically pair with the TV as a remote, casting their personal Netflix or Spotify account directly to the screen and syncing with the super-fast complimentary Wi-Fi, for the ultimate and seamless relaxing at-home experience.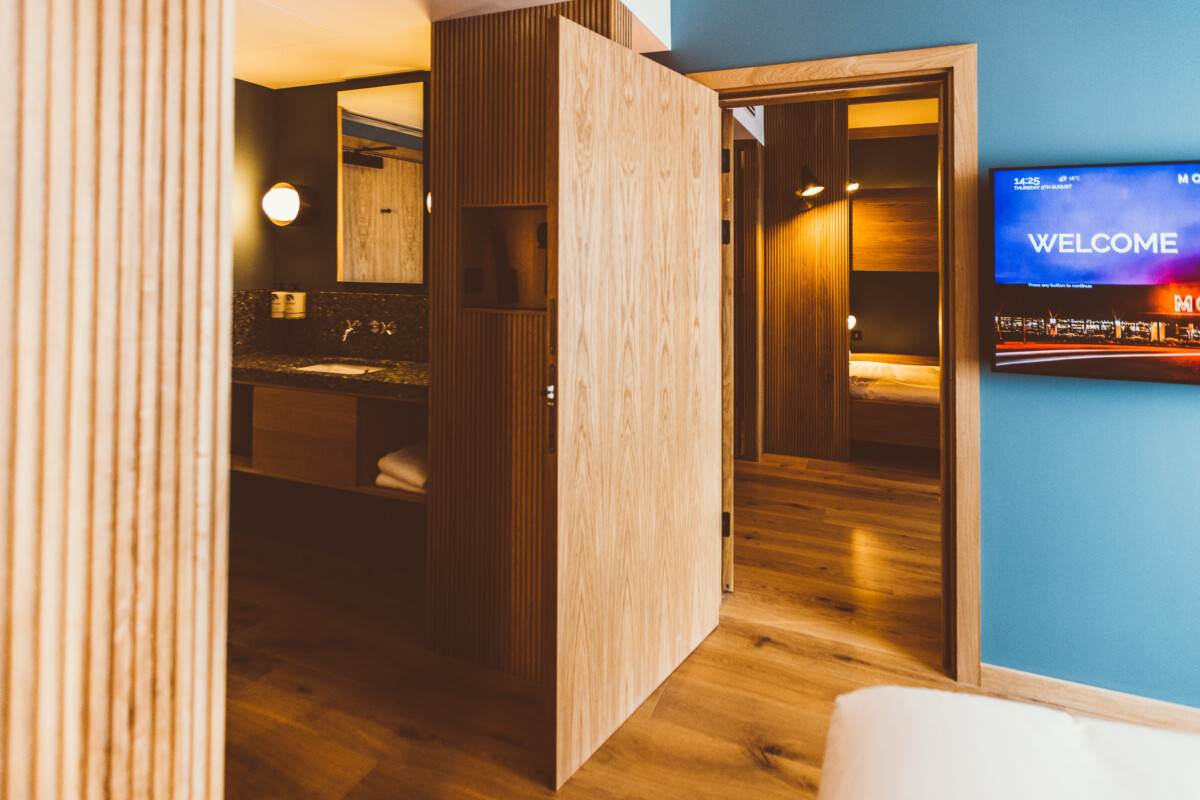 Retro-Inspired American Diner
Mollie's Diner is a modern all-day hang-out serving up contemporary, seasonal cooking for solo travellers or families, friends and lovers. Guests can choose to dine at classic counter seating, relax into leather banquettes inspired by the interior of a Cadillac, or eat al fresco at the comfortable heated outdoor terrace.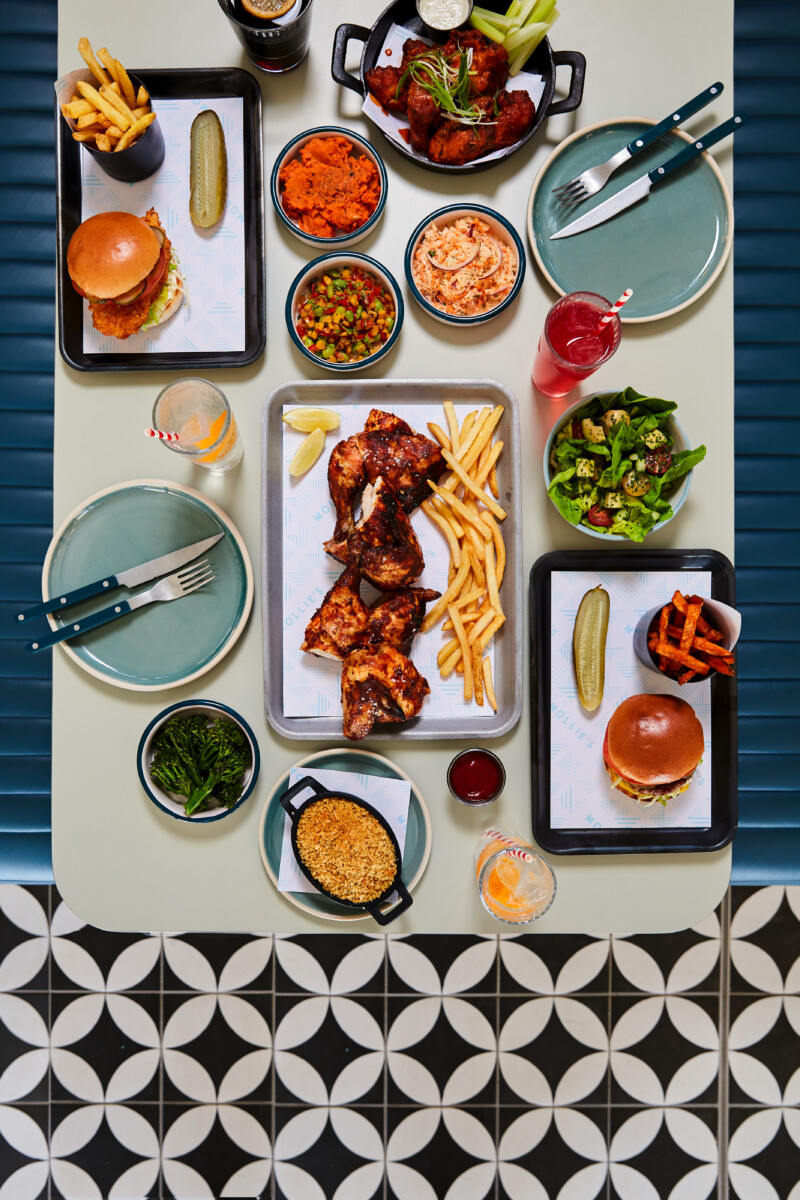 Mollie's menu caters for all tastes and dietary requirements from gluten free and vegan friendly to the outright indulgent. The diner operates a completely nut free kitchen.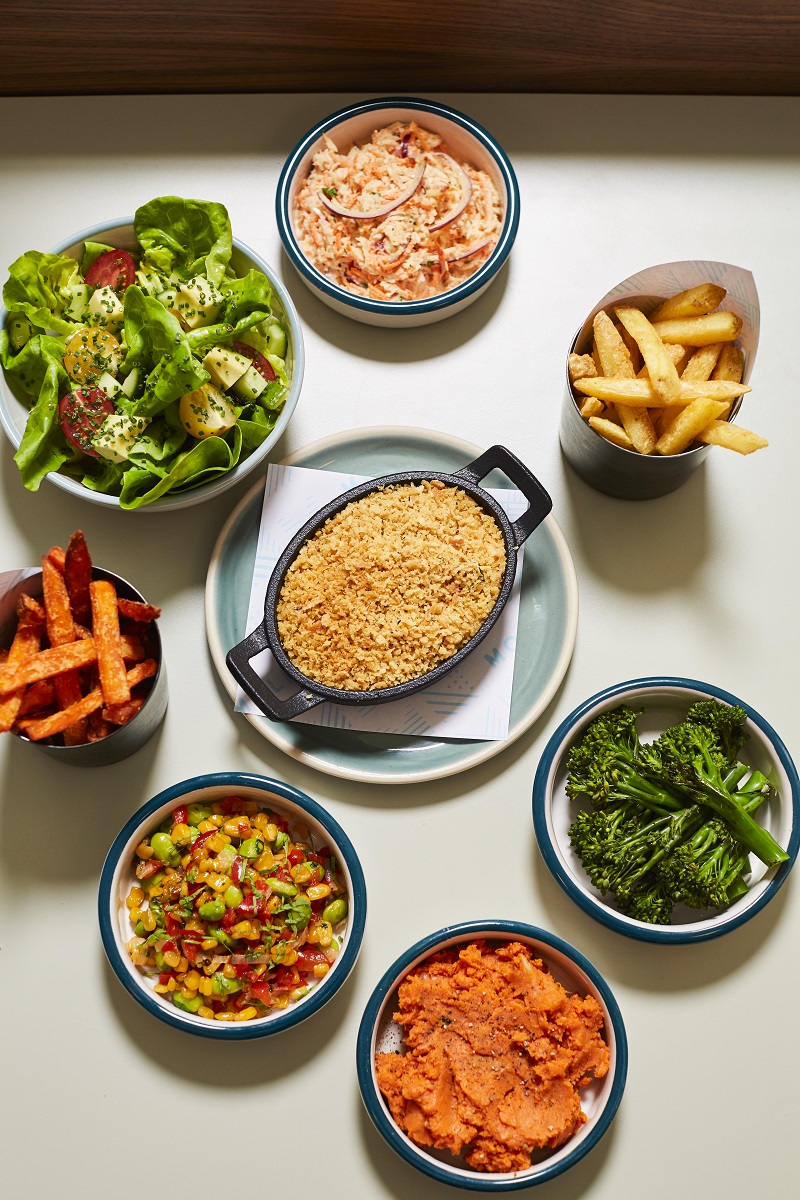 The extensive and accommodating all-day menu has favourites for everyone, from diner classics to plant-based and healthy options, with a tasty salad section.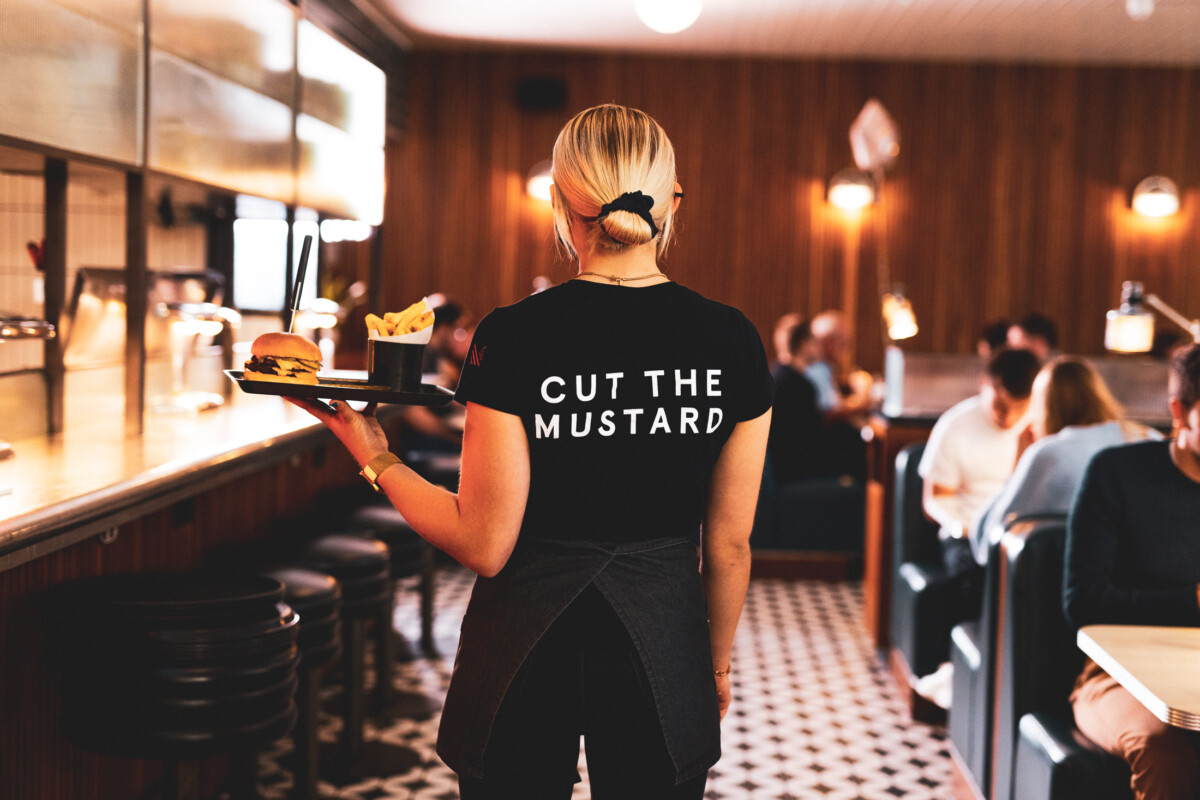 The menu also includes burgers and sandwiches with house made sauces, such as Double Cheeseburgers, Plant-Based Burgers and Chilli Cheese-Dogs.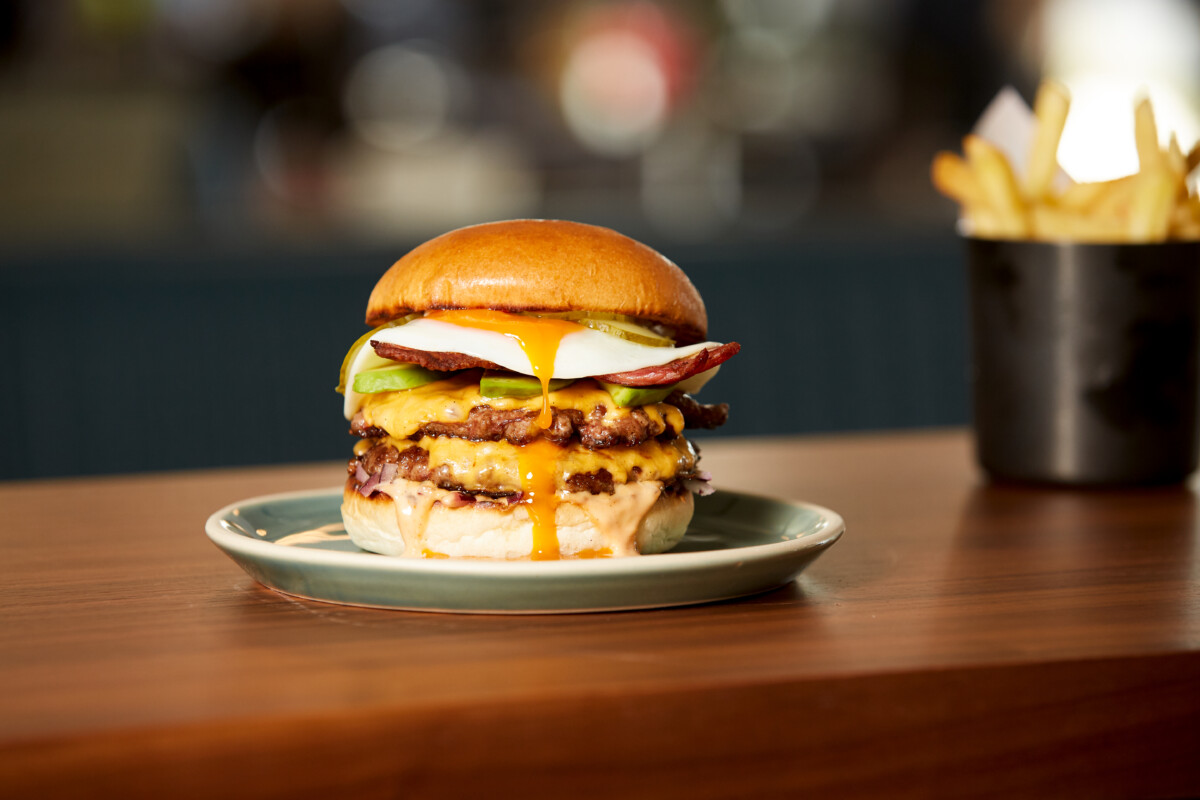 Breakfast staples include stacks of Pancakes or Waffles, Eggs Your Way, French Toast and Avocado & Poached Eggs on Sourdough.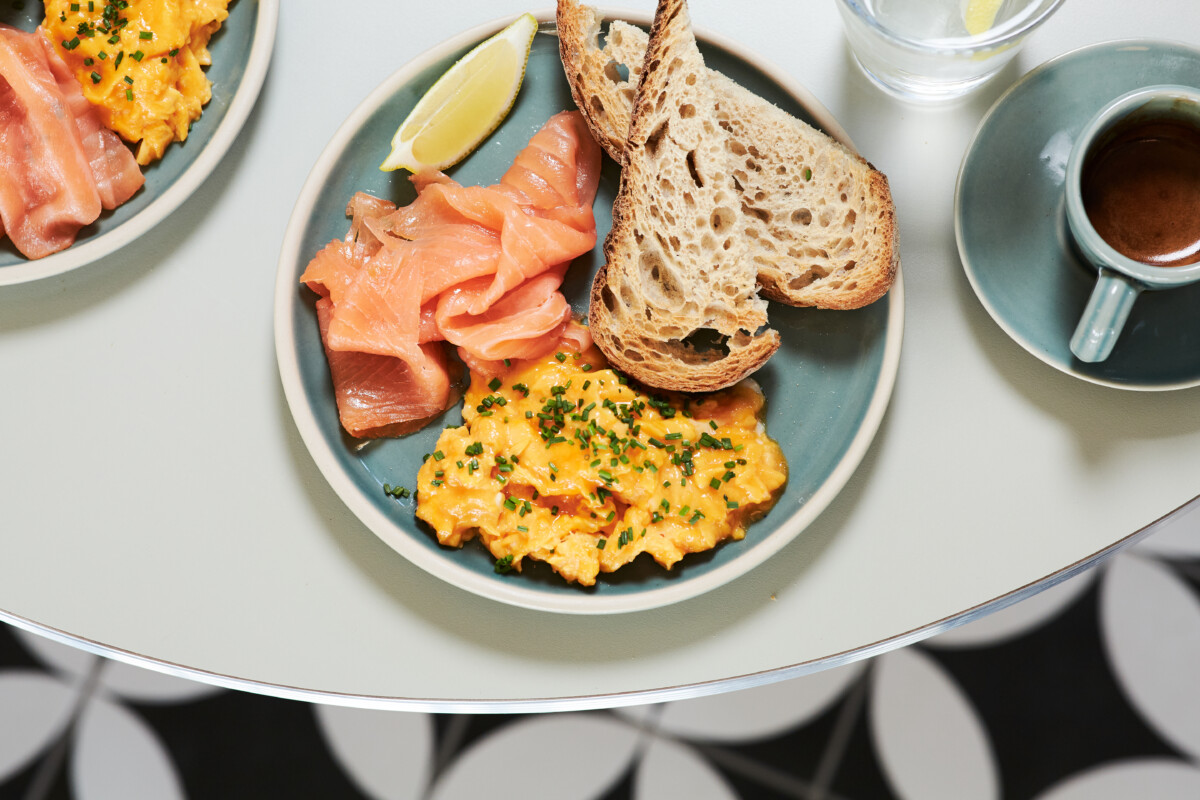 Mollie's Diner has a family-oriented approach and will delight children of all ages. The carefully considered Kids Menu offers meals priced at an affordable £6.50, including a drink. Parents will be pleased with available, healthy dining options as well as the extensive and thoughtful baby changing facilities on beautifully clean terrazzo countertops.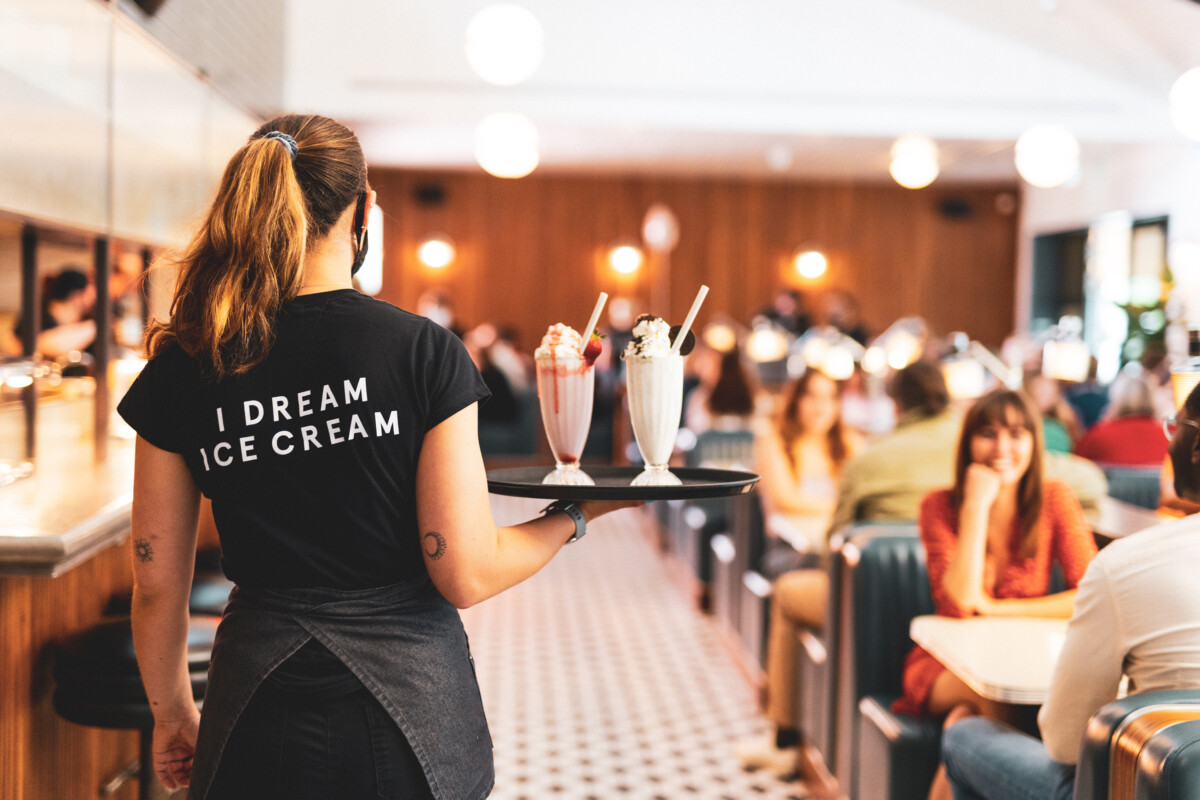 Crowd-Pleasing All-Day Menu
Mollie's Diner unquestionably hits the mark with its crowd-pleasing all-day menu, brimming with comforting delights. A standout dish on the Small Plates menu, the Sweetcorn Fritters encapsulates the perfect blend of nostalgia and homecooked vibes. The fritters' golden crispiness gives way to a heart-warming, sweetcorn-infused interior, beautifully complemented by a generous serving of zesty chipotle mayo. This harmonious marriage of textures and flavours is a testament to Mollie's Diner's mastery in crafting quintessential comfort food.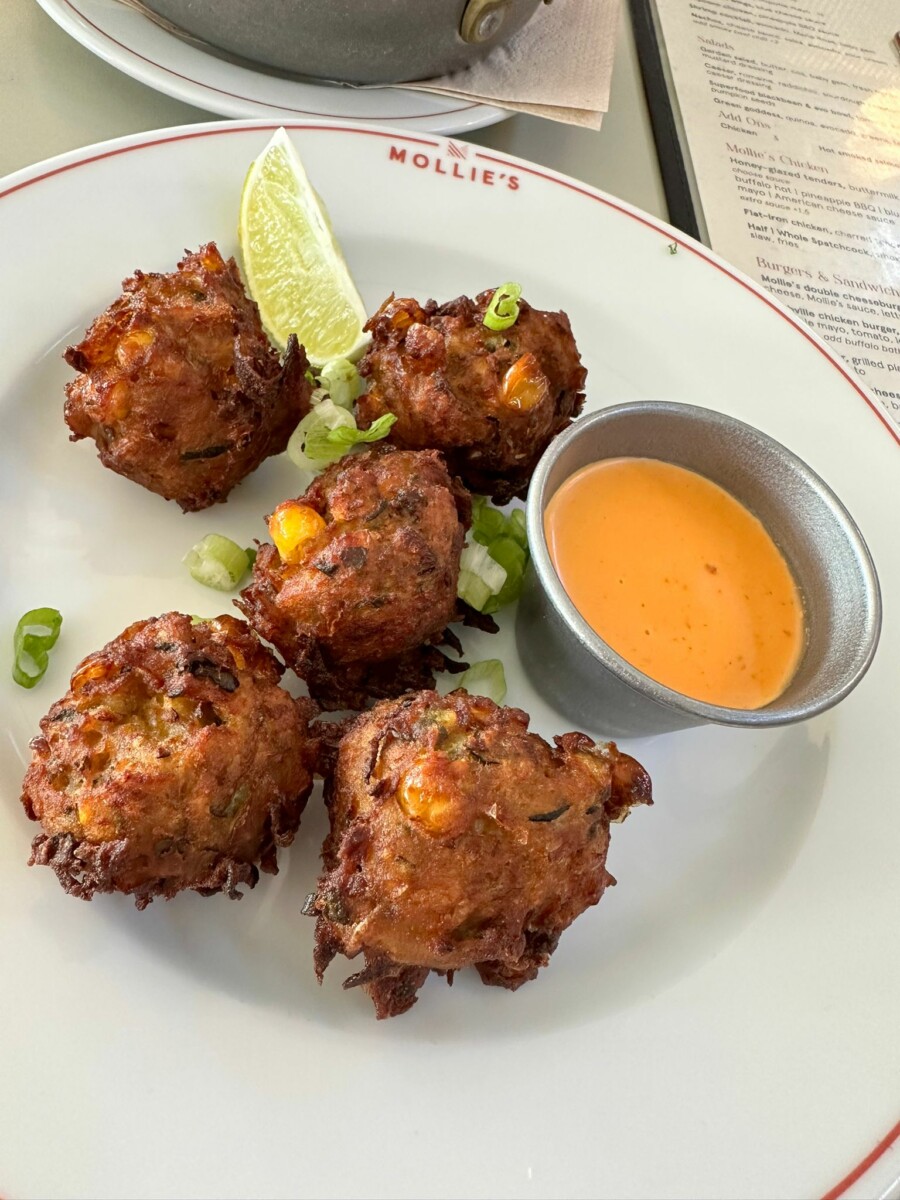 Chicken wings are an American Diner staple, so it's no surprise to find these moreish Buffalo Hot Wings on the Small Plates menu. These succulent wings, coated in a tangy and fiery buffalo sauce, deliver a delightful kick that's as satisfying as it is addictive. The dish reaches its peak when paired with the accompanying blue cheese sauce, a cool and creamy concoction that perfectly balances the heat of the wings.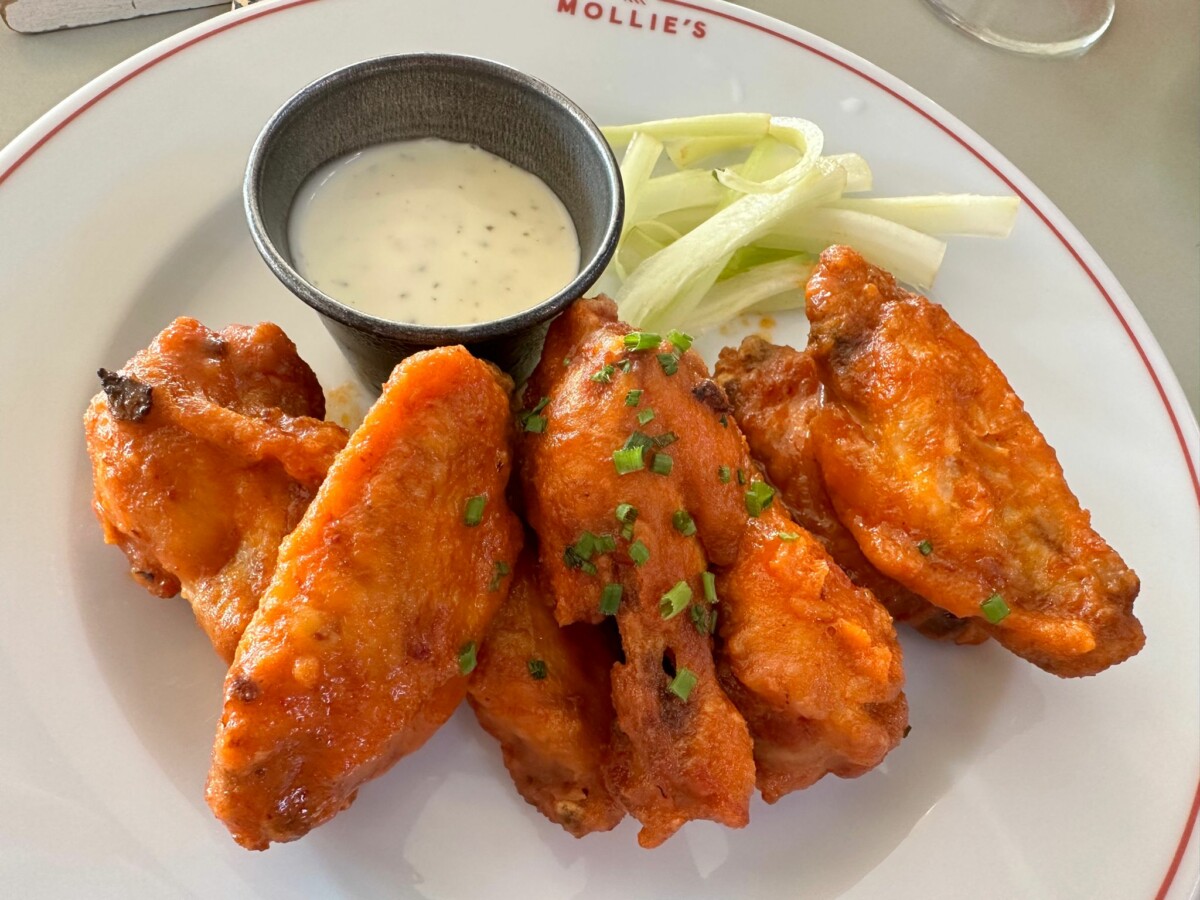 Indulging in the Chicken 'n' Waffle dish on Mollie's Plates section of the all-day menu is like embarking on a journey to comfort food paradise. The buttermilk fried chicken boasts a delectable crunch that gives way to tender, juicy meat, creating a harmonious contrast that's simply delightful. Accompanied by crispy bacon and a generous helping of maple syrup to drizzle over, each bite becomes a symphony of savoury and sweet notes.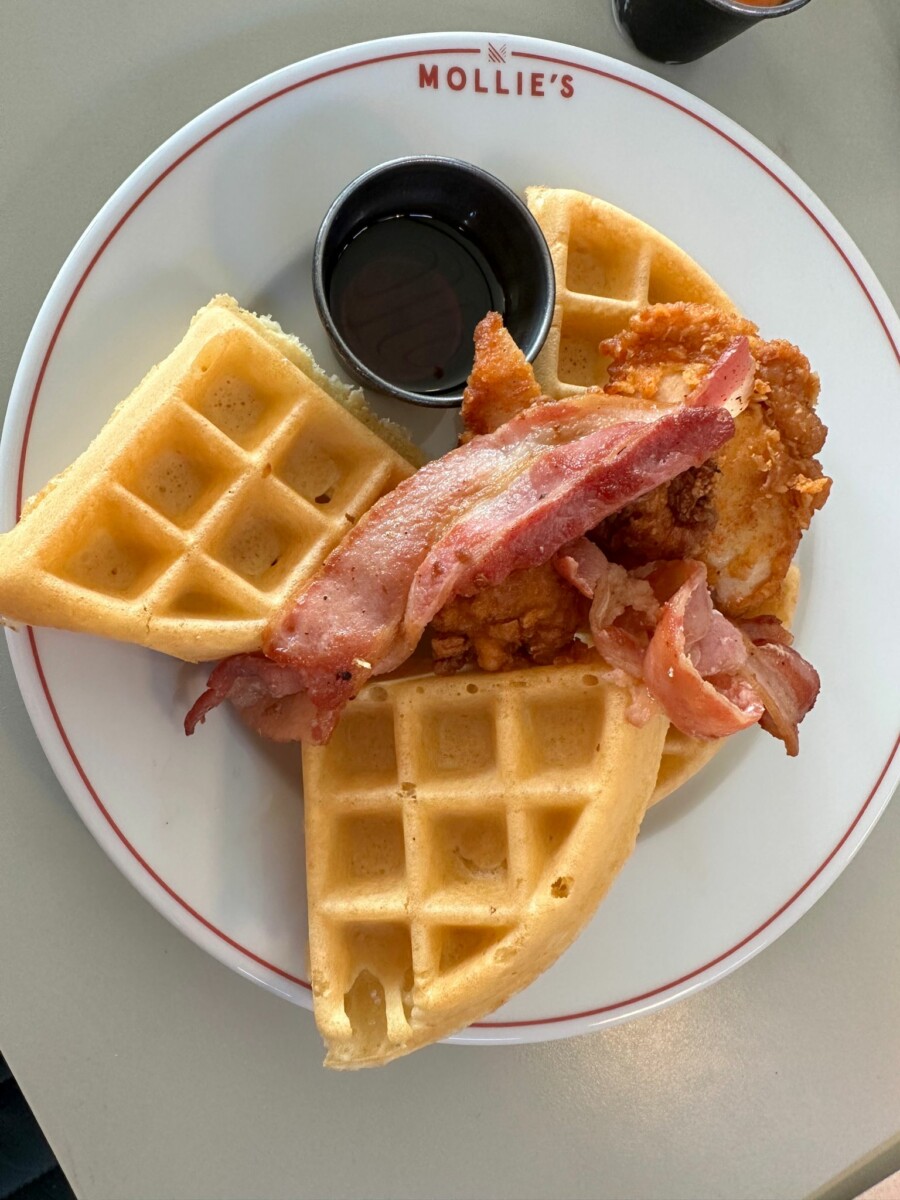 Mollie's fried chicken takes comfort food to new heights with their signature Honey Glazed Tenders dish. The buttermilk fried chicken tenders, served with a luscious honey glaze, offer a delectable balance of sweetness and savouriness that's downright irresistible. Paired alongside the perfectly fried buttermilk chicken are some zesty pickles creating a symphony of umami and tangy flavours. The tenders come with a choice of sauces including buffalo hot, pineapple BBQ, blue cheese dip, chipotle
mayo or American cheese sauce.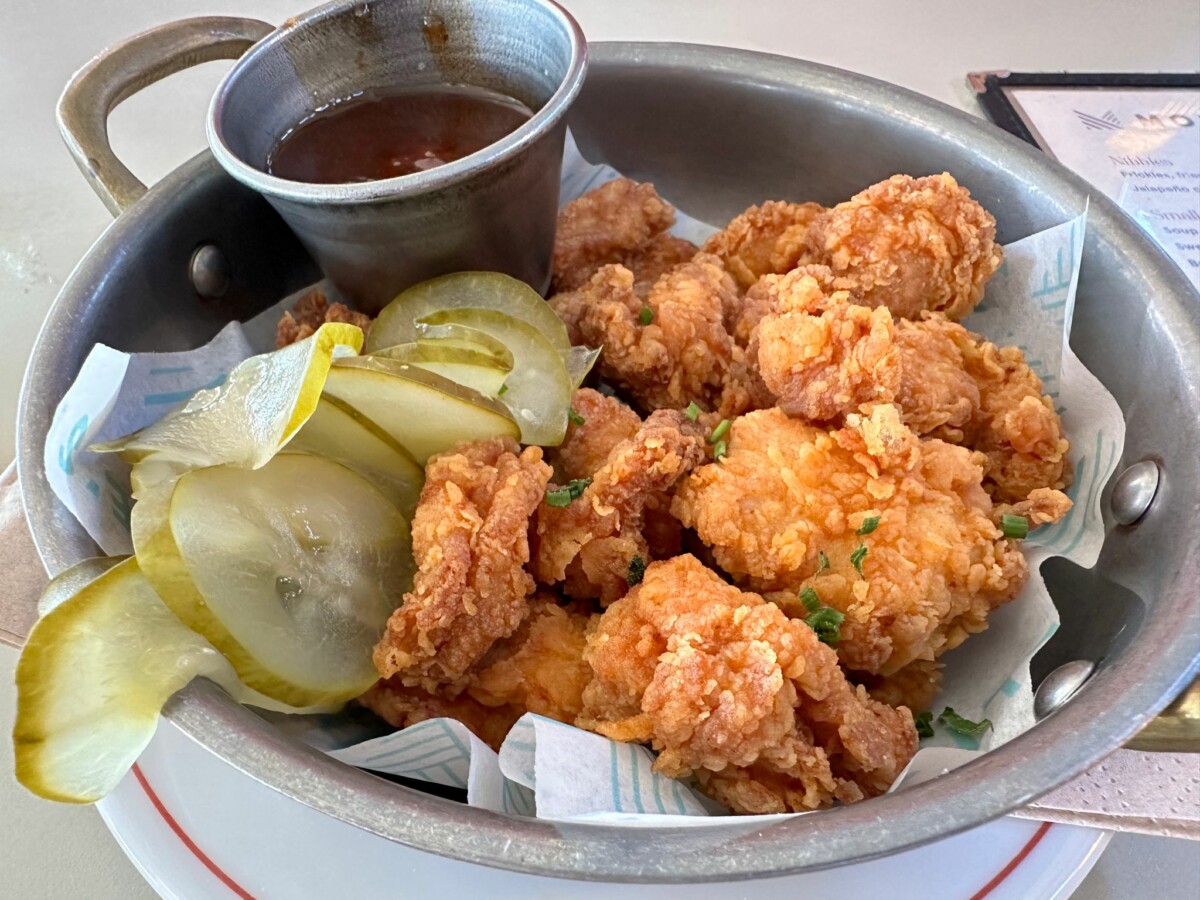 Mollie's Diner delivers a quintessential taste of American comfort food with their Pork Belly Rib paired perfectly with your choice of skinny, crinkle-cut or sweet potato fries. The meat, flavoured with a Texan rub, showcases a delightful fusion of smoky and savoury notes that transport you to the heart of Texan barbecue traditions. Accompanied by a luscious BBQ sauce, refreshing apple slaw, and tangy pickles, each bite offers a harmonious blend of flavours and textures. This dish is a testament to Mollie's Diner's expertise in crafting truly comforting and hearty main course dishes.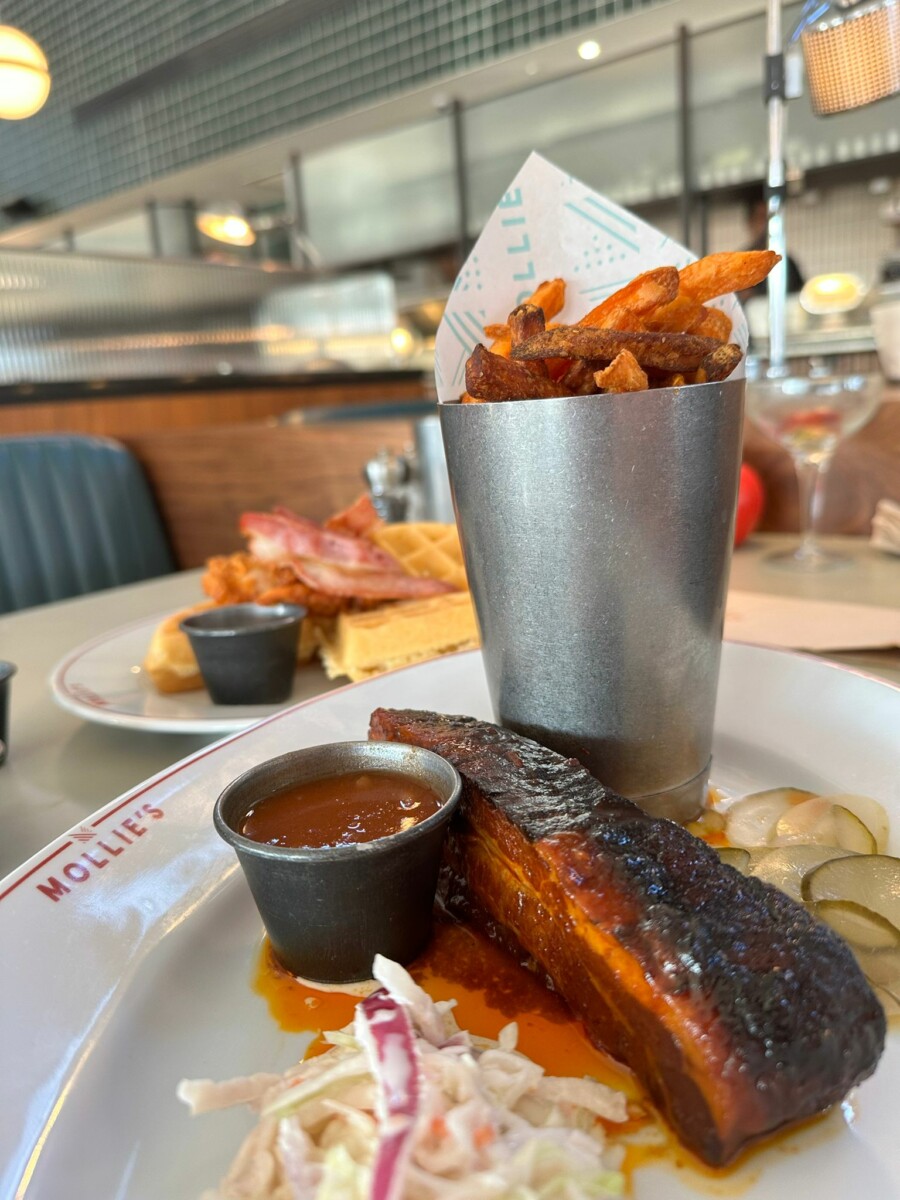 Dessert is definitely not an after-thought at Mollie's. A deliciously OTT dessert menu offers a generous selection, including mouth-watering Plant Based Hot Apple Pie, classic Lemon Meringue Pie and Chocolate & Cornflake Pudding. There is even a separate Ice Cream Sundae section, with flavours to tempt such as Banoffee and Warm Blondie.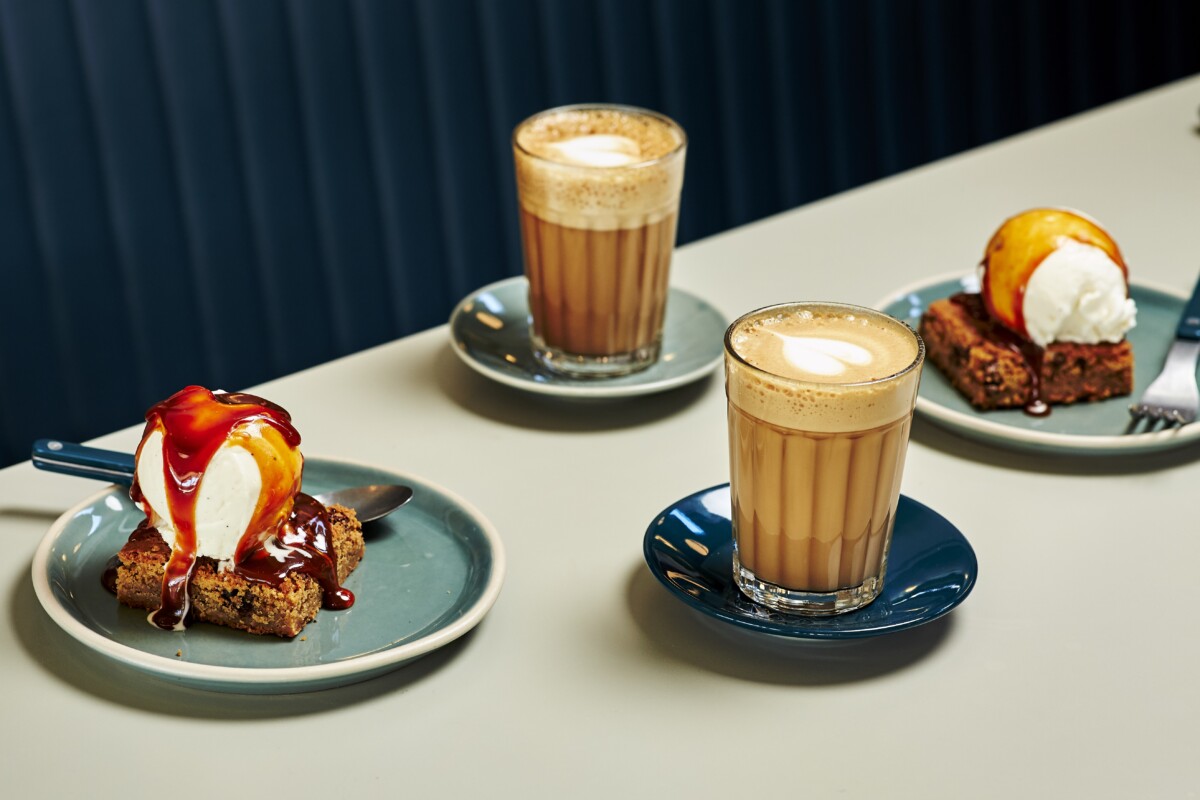 From Milkshakes to Martinis
Famed for its milkshakes, Mollie's serves up a variety of indulgent hand-spun shakes with ice cream, with flavours from traditional Vanilla to Salted Caramel or Oreo.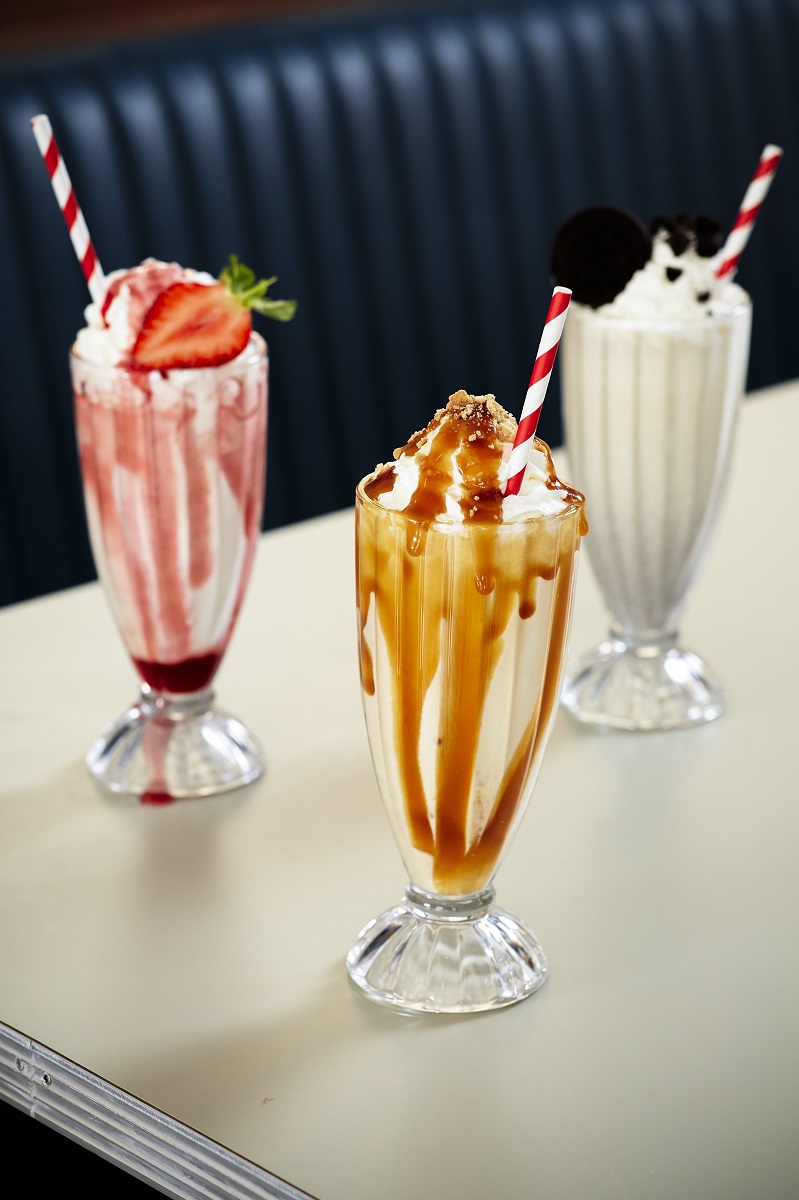 The cocktail menu includes twists on the classics, including signatures such as Mollie's Passionfruit Martini, Spicy Paloma and Long Beach. Mollie's also has a great selection of local and craft beers, ciders and wines from some of the best vineyards in Europe, South Africa and Argentina. There is also a fun and experimental spirits menu.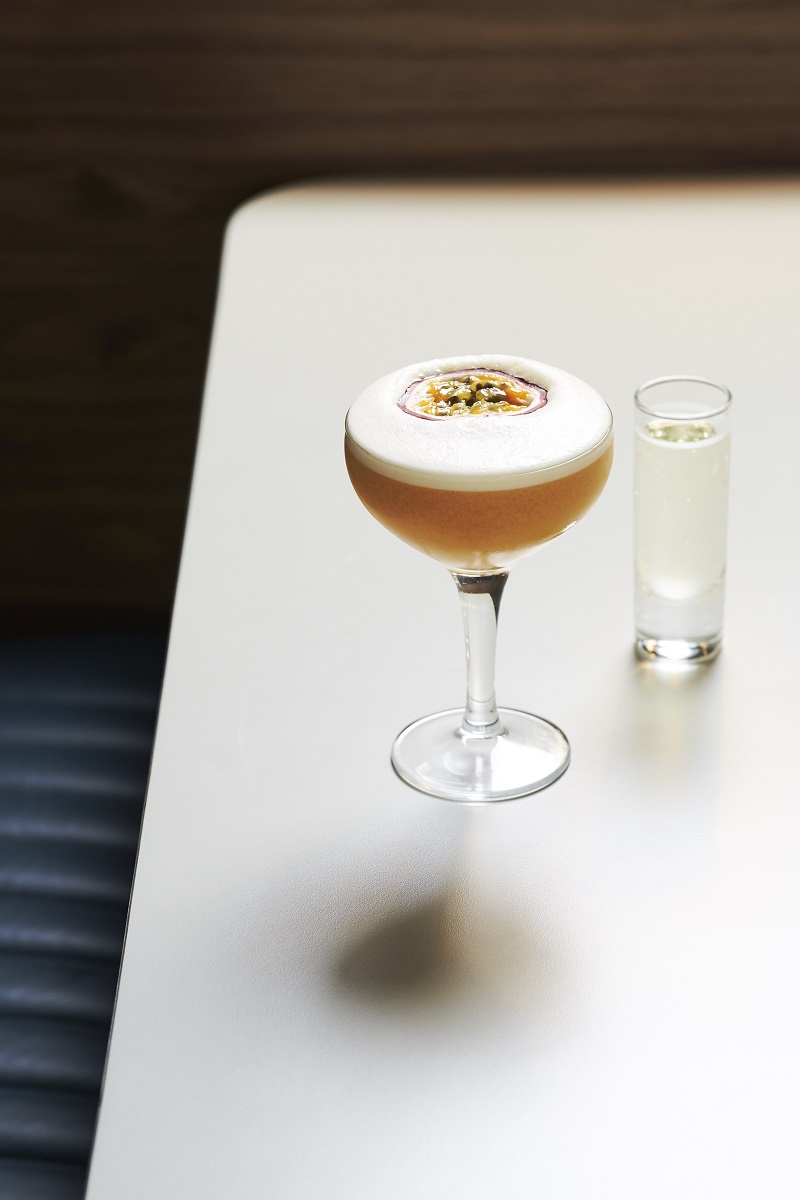 A good selection of mocktails and non-alcoholic drinks are also available including an Elderflower Spritz and Virgin Martini. Mollie's has also introduced its own branded 'posh' beers – made for Mollie's by London-based Forest Road Brewery and offering lager or gluten-free pale ale by the pint or by the can.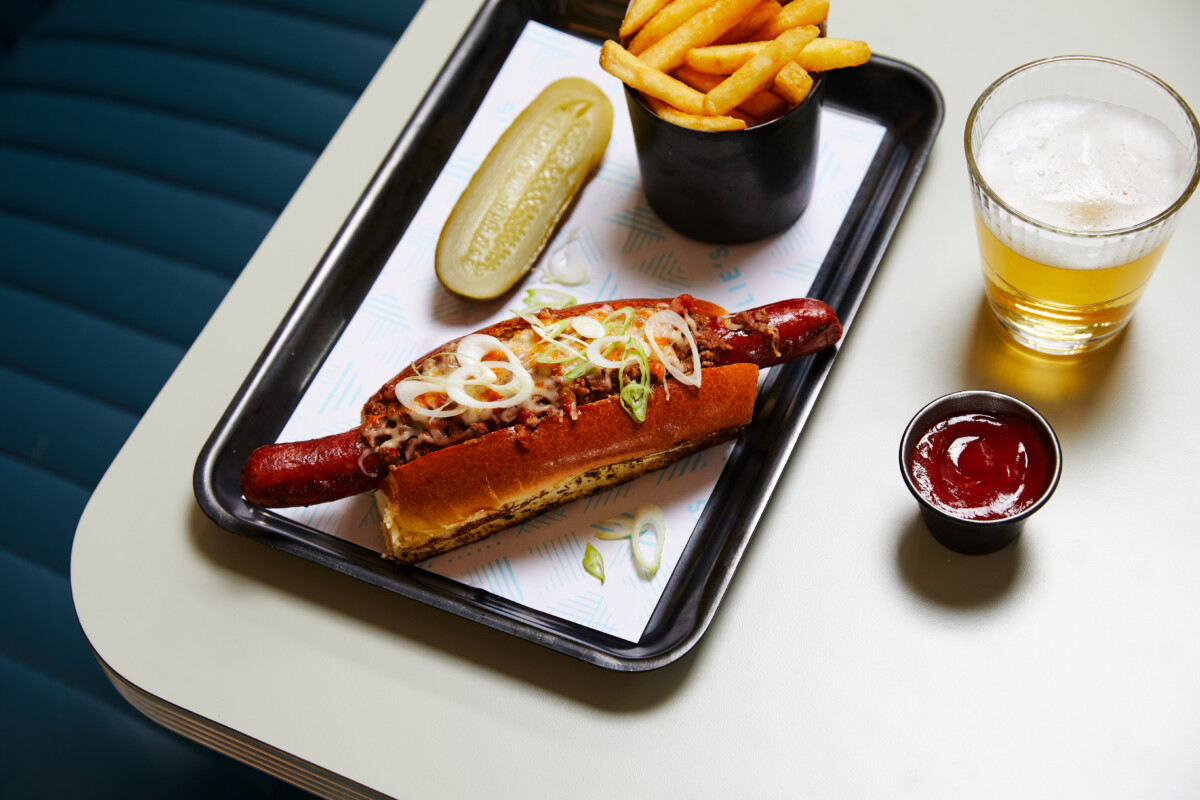 Midweek Theme Nights
Mollie's Diner also serves up special themed nights every Monday, Tuesday, and Wednesday that are a celebration of good food, good times and good vibes, designed to enjoy alongside the diverse drinks offering.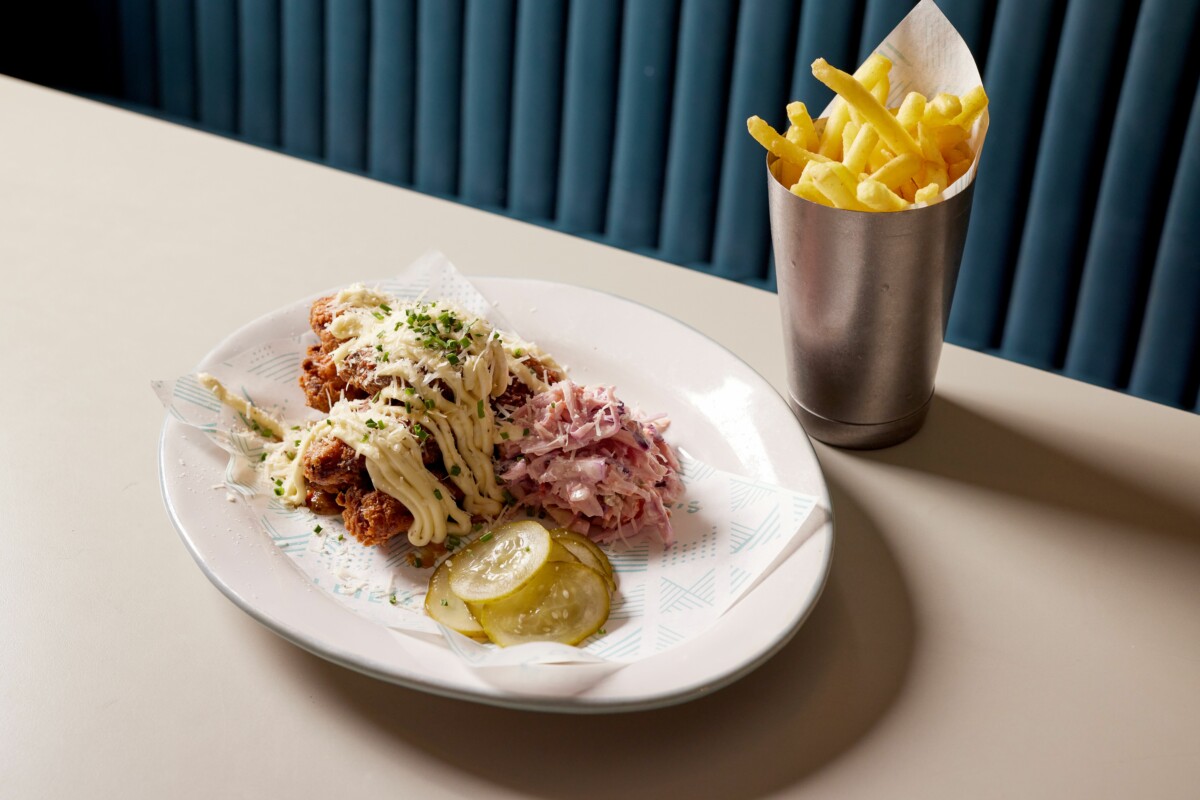 Taking global inspiration, the brand is plating up new serves for locals, visitors and motel guests, offering the freshest take on classic favourites. Kicking off the start of the week with a delicious Italian twist, Meatball Mondays is the focus for Spaghetti, Meatballs & Red Sauce – a wholesome pasta dish that has been slow cooked to perfection. The indulgent dish is best enjoyed with a glass of red wine and is topped with rich grana cheese.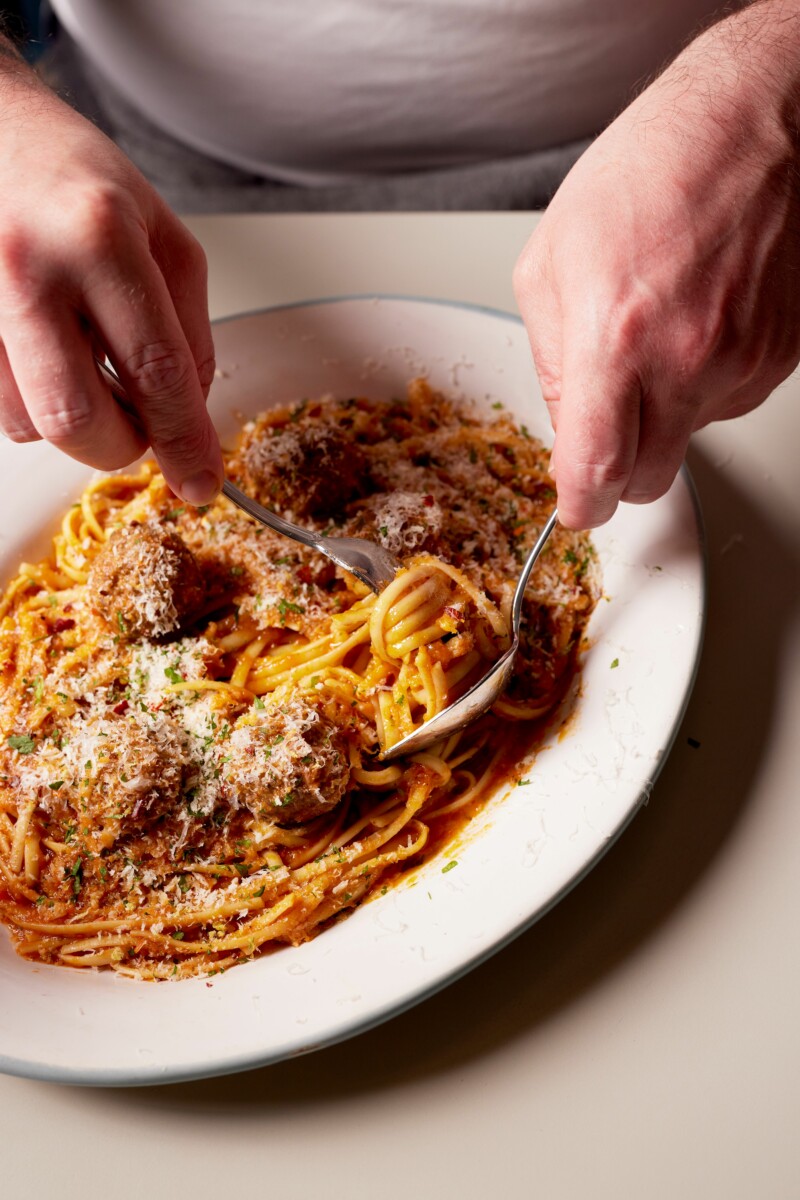 Top It Tuesdays are a celebration of Mollie's famous Mac 'n' Cheese, offering new and indulgent toppings to maximise the flavour. Guests can choose between three tasty toppings: Crispy Shrimp with hot sauce and tangy pickles; Pineapple BBQ Pork with smoky chipotle mayo and pickles or Popcorn Chicken served with fragrant garlic mayo, crispy onions and pickles. Each Mac 'n' Cheese is served up with a plate of Diner Hash Browns which are crisp-fried to perfection with salt & vinegar, garlic mayo and grana.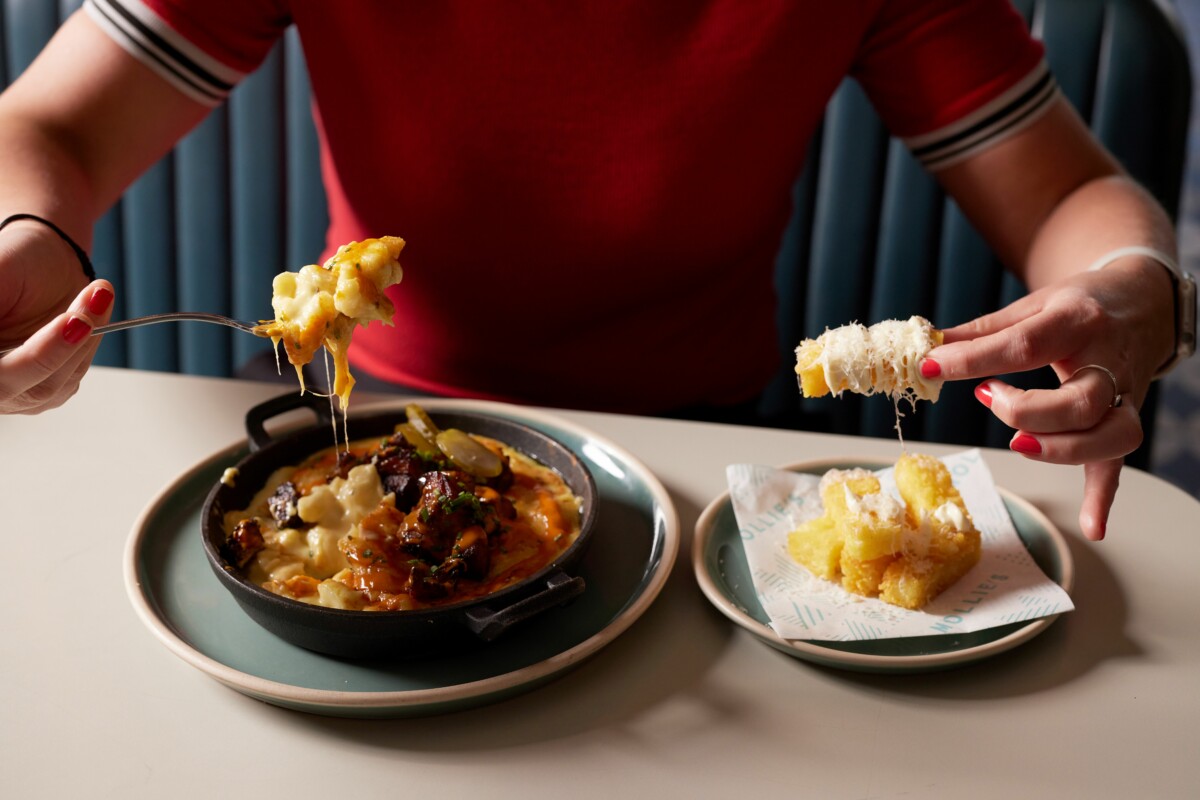 Wing It Wednesday is the only night of the week that Mollie's guests can order three different types of Chicken Wings, each served with crispy fries, pickles and coleslaw. Options include Buffalo Cheese Wings – buttermilk fried chicken wings with honey mustard gravy, mayo and chives, Honey Fried Wings and Buttermilk Fried Wings served with a rich peppercorn sauce, crispy onions and garlic mayo.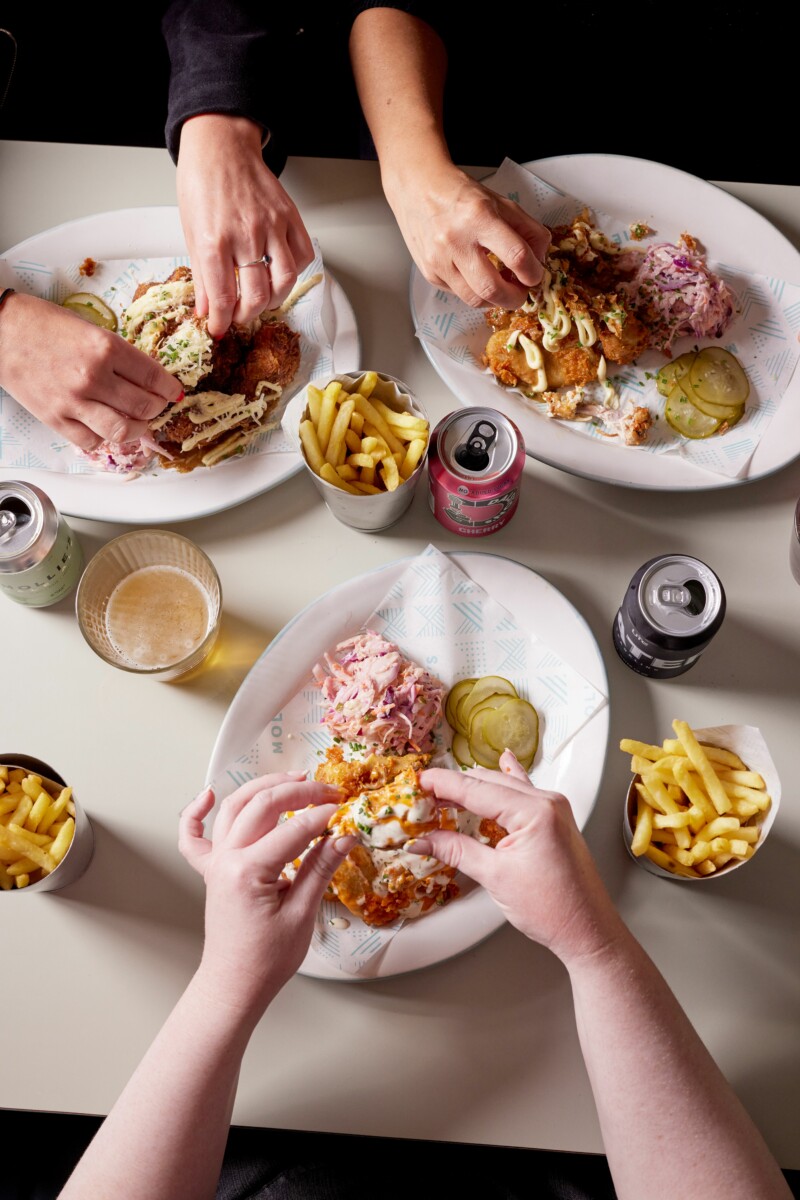 With its uplifted, contemporary take on the American-style motel and drive-in diner, Mollie's Bristol is the place to be for all those you enjoy cool design, smart tech, great food and affordable budget-luxe accommodation.
Mollie's Bristol
A4018, Cribbs Causeway, Bristol BS10 7TL
0117 374 7740
mollies.com/motel-bristol