Easter is fast approaching, and it's time to start thinking about this year's delicious treats that will be indulged by you and those you care about. Whether you're a parent looking for something special for your children, or someone with a preneur's mindset who is searching for the perfect gift for your clients or employees, there are plenty of options to choose from. To help you out, we've put together a curated collection of some of the best Easter treats available this year. Check out these deliciously decadent delights from some of our favourite chocolatiers and luxury brands.
Ladurée
If you're looking for an elegant and sophisticated Easter gift, look no further than Ladurée's beautifully designed "Floral" Gift Box. This box is filled with the brand's iconic Parisian double-shell macarons, and you can select your favourite flavours to fill the box. This makes it the ultimate personalised gift this Easter, and a perfect way to celebrate the arrival of springtime.
Ladurée Floral Macaron Gift Box is £50 from www.laduree.co.uk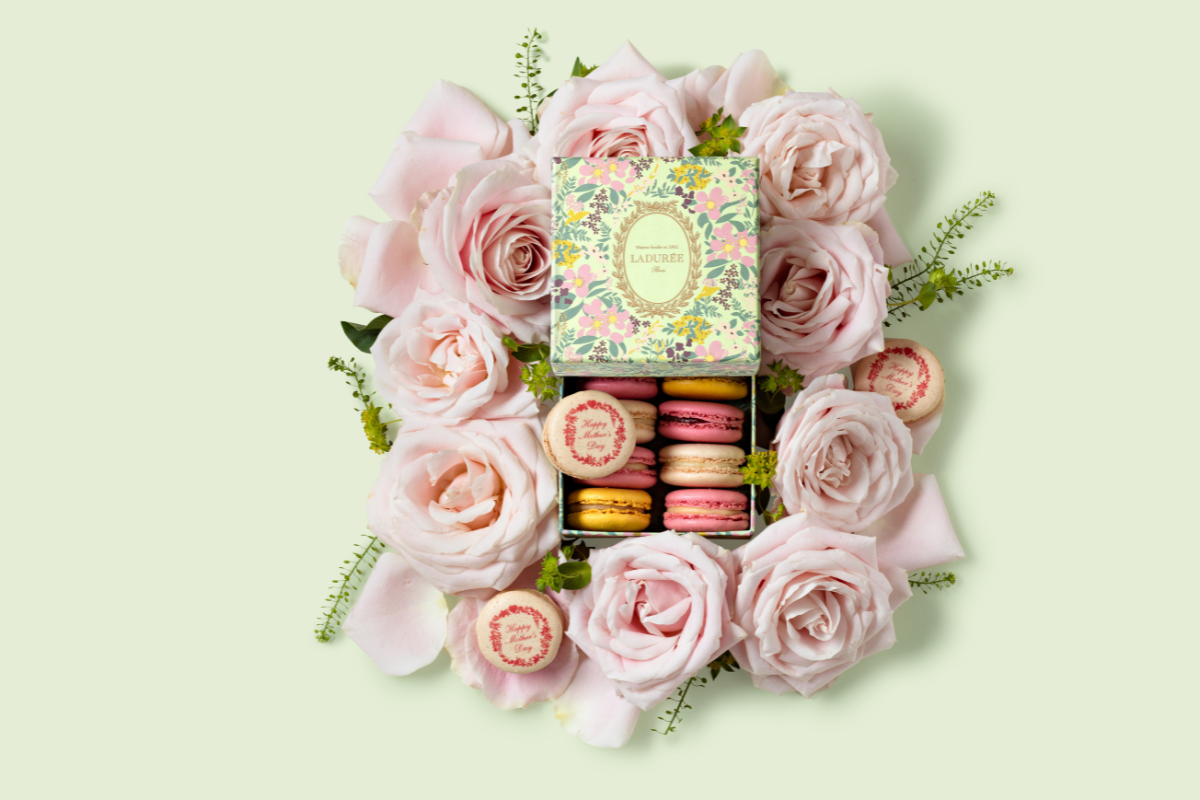 Sal De Riso
If you want to try something a little different this Easter, consider Salvatore De Riso's Citrus Fruit Colomba Cake. Made with sourdough, buffalo milk butter, and candied oranges, lemons, and mandarins grown along Italy's Sorrento coast, this cake is sure to delight your taste buds. Salvatore De Riso is an award-winning baker, and this cake is a testament to his skill.
Sal De Riso Citrus Fruit Colomba Cake 1kg is £45 from www.sacla.co.uk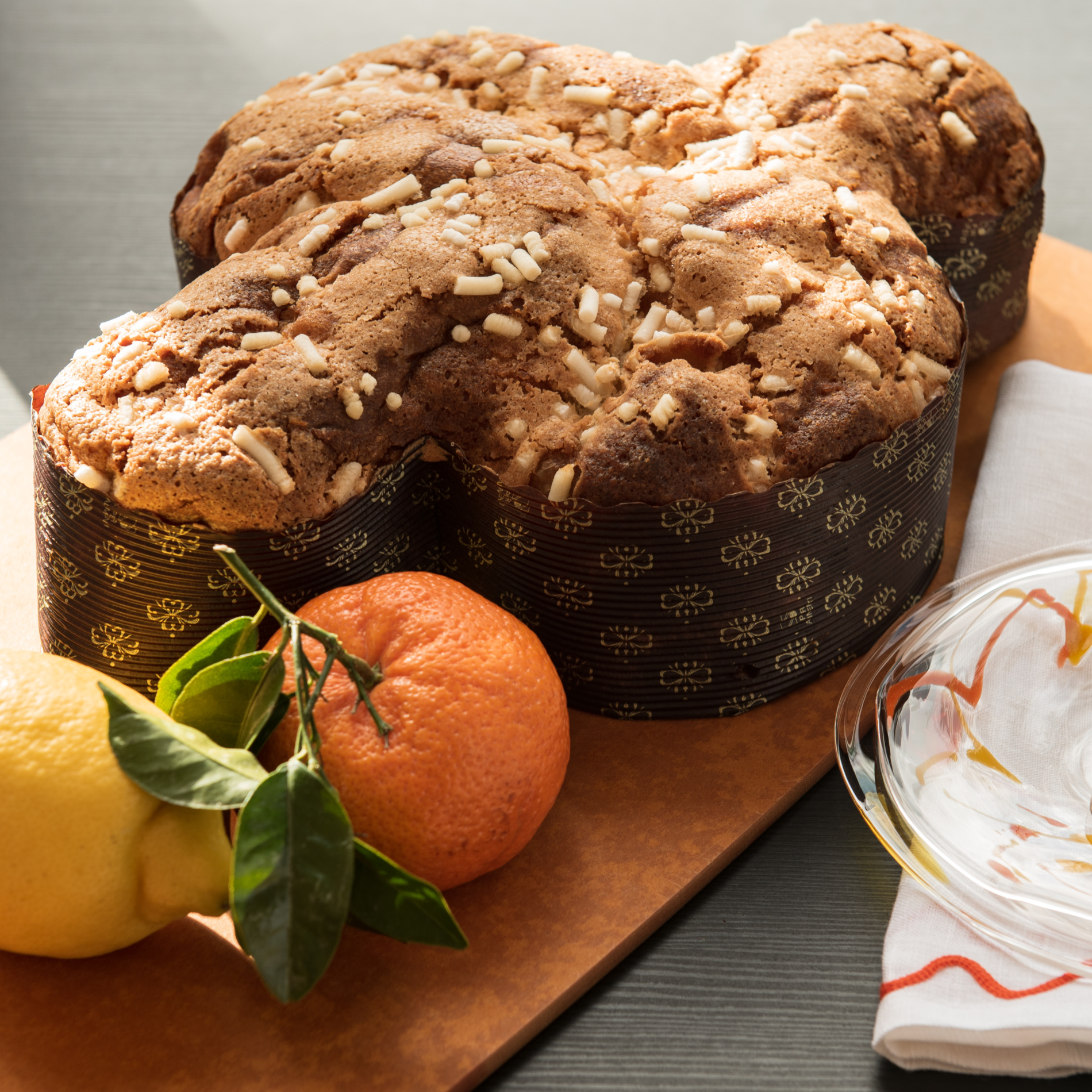 Läderach
Läderach's ever-popular FrischSchoggi sticks are now available in an egg-shaped box, perfect for Easter gifting. These chocolate sticks come in the most popular varieties and are available in two sizes. This egg-shaped box of chocolate sticks is the perfect gift for chocolate lovers.
Läderach FrischSchoggi Sticks Easter Egg is £41.50 for 380g or £11.50 for 95g from Laderach.com as well as in-store at Regent Street, Harrods Chocolate Hall and Westfield Shepherd's Bush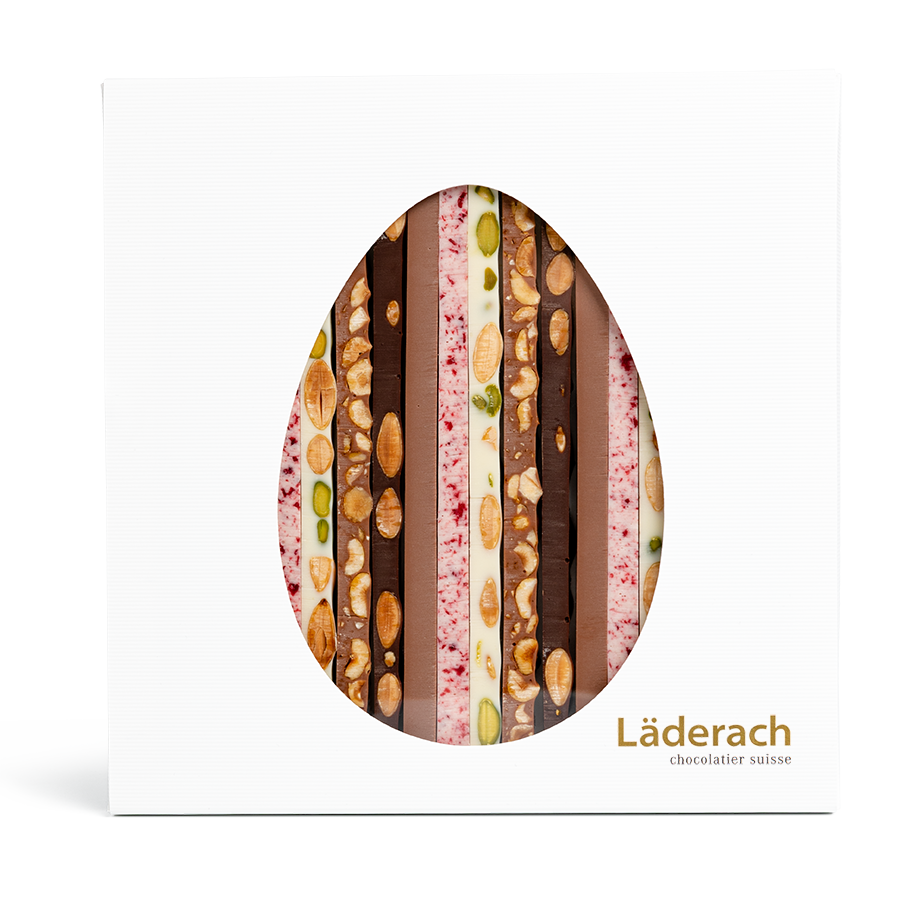 Läderach's iconic Cleo bunnies are available in a variety of sizes and are hand-decorated by artisan chocolatiers to make the perfect Easter gift. With beautifully decorated ears made from edible glitter dust, and colourful bows around their neck, they come in a range of flavours, including Grand Cru Dark Chocolate, Regular Dark Chocolate, Milk Chocolate, White Chocolate, Almond Milk Chocolate, and Raspberry White Chocolate.
Läderach 17cm Cleo Bunny is £18.90 from Laderach.com as well as in-store at Regent Street, Harrods Chocolate Hall and Westfield Shepherd's Bush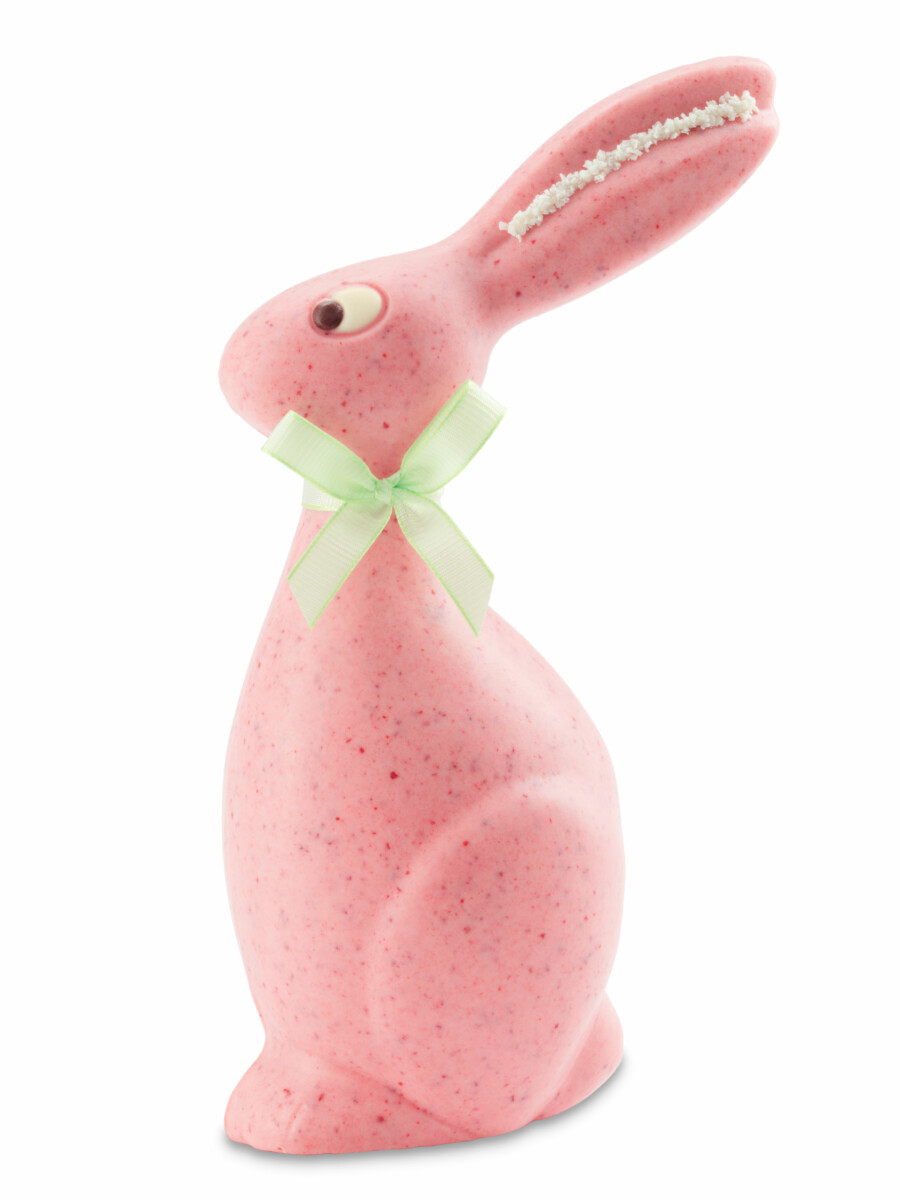 Badani
If you're looking for a traditional Italian cake that's perfect for Easter, look no further than the Badani Colomba Cake. Like its Christmas counterpart, the Panettone, the Colomba is a must-have on any Pasqua table. Made with flour, fresh eggs, butter, and natural yeast, this cake has a deliciously sweet and fluffy texture. Badani offers a classica version studded with candied orange peel or a dark chocolate option with decadent dark chocolate chips throughout. Both are topped with crunchy almonds and sugar sprinkles and shaped like a dove, giving the cake its name. This cake is the perfect gift for preneurs to give at the office, a luxury gift for someone special, or that gift to impress.
Badiani Dark Chocolate Colomba Cake is £30 from www.badiani1932.com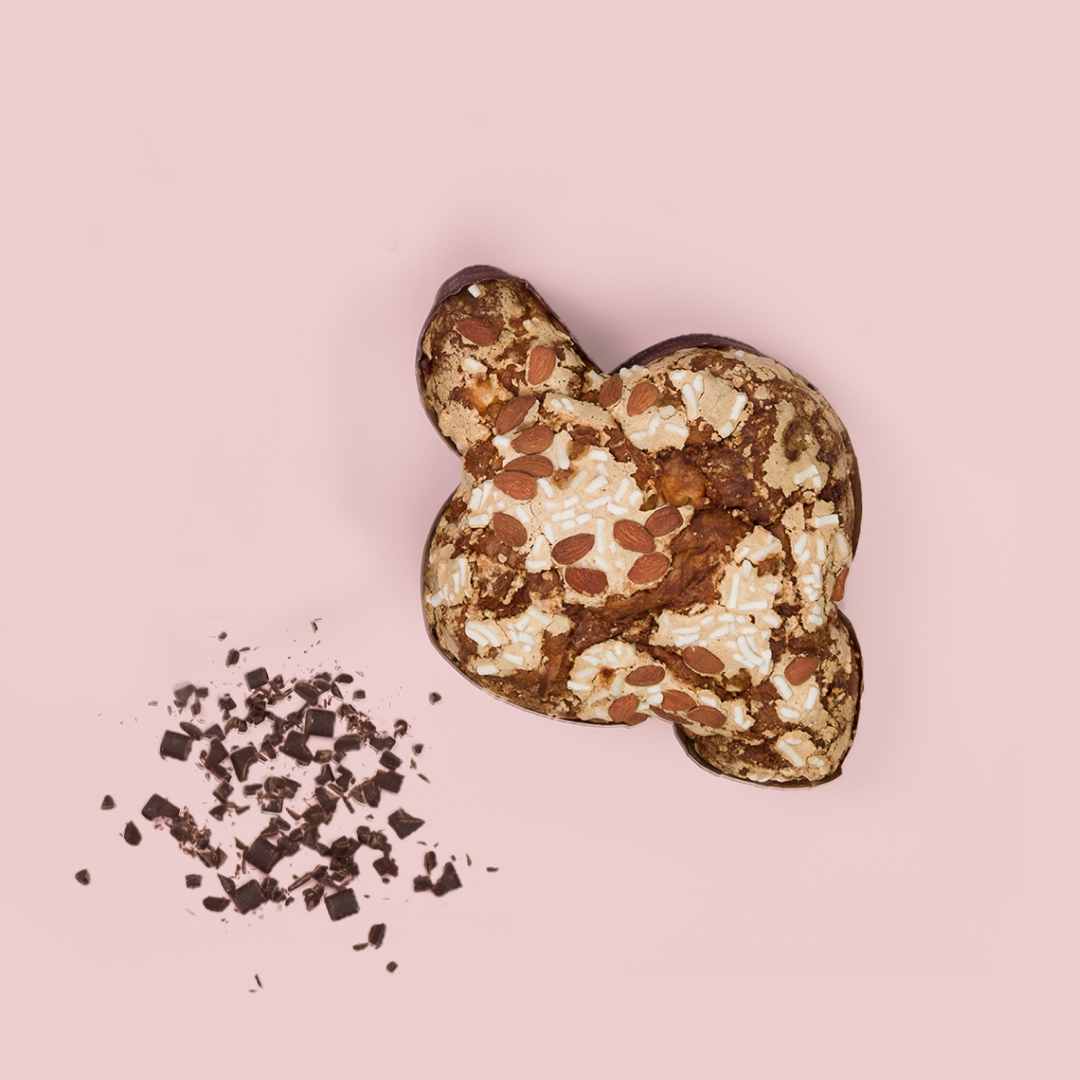 Bad Brownie
If you're looking for a luxurious Easter treat, look no further than The Ambassador's Golden Easter Egg. This egg is inspired by the iconic gold foil wrapped chocolate we all love and contains a Ferrero Rocher nestled inside a crispy layer of Nutella-flavoured milk chocolate wafer. It's surrounded by Bad Brownie's signature fudgy brownie mixed with caramelised hazelnuts for crunch, and there's a thin, crispy layer of hazelnut praline. Finally, it's dipped into a creamy but crunchy milk chocolate topping and finished with a fine golden dust for a luxe gilded finish.
Bad Brownie The Ambassador's Golden Easter Egg is £27 from www.badbrownie.co.uk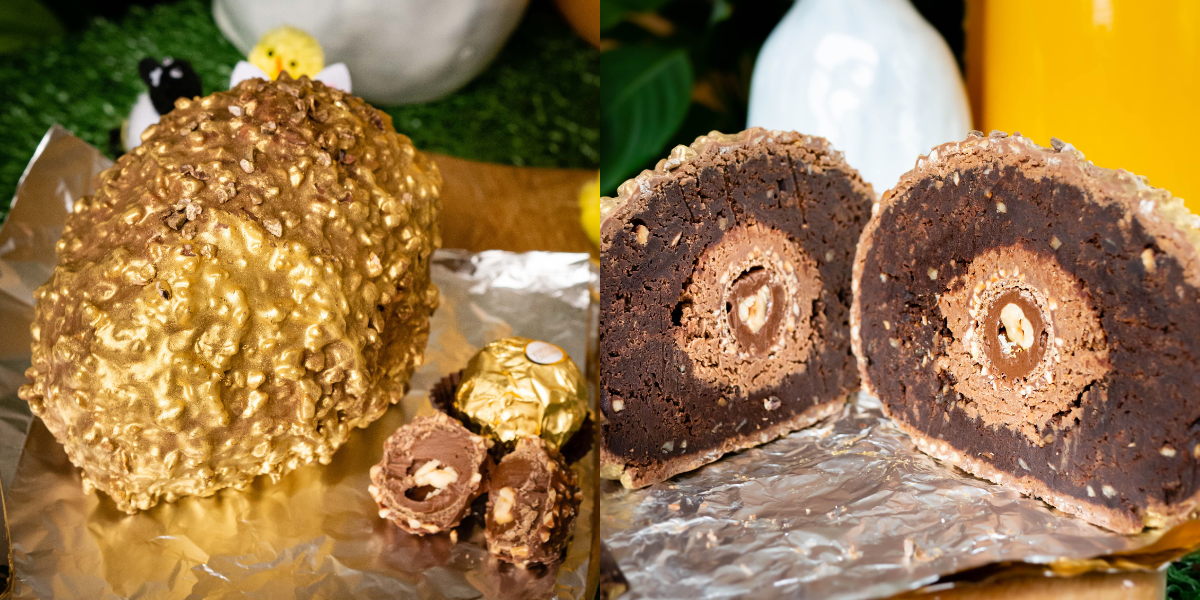 Joe and Seph's
For those who love gourmet treats, Joe & Seph's Easter Popcorn Bundle is a must-try. This bundle includes three full-sized pouches of limited edition Easter popcorn flavours – Gingerbread, Belgian Chocolate & Hazelnut and Trio of Chocolate, a pouch of chocolate popcorn mini eggs, and a jar of hot cross bun caramel spread. All of these delicious treats come in Joe & Seph's signature gold gift box, making it the perfect Easter gift.
Joe and Seph's Easter Popcorn Bundle is £25 from www.joeandsephs.co.uk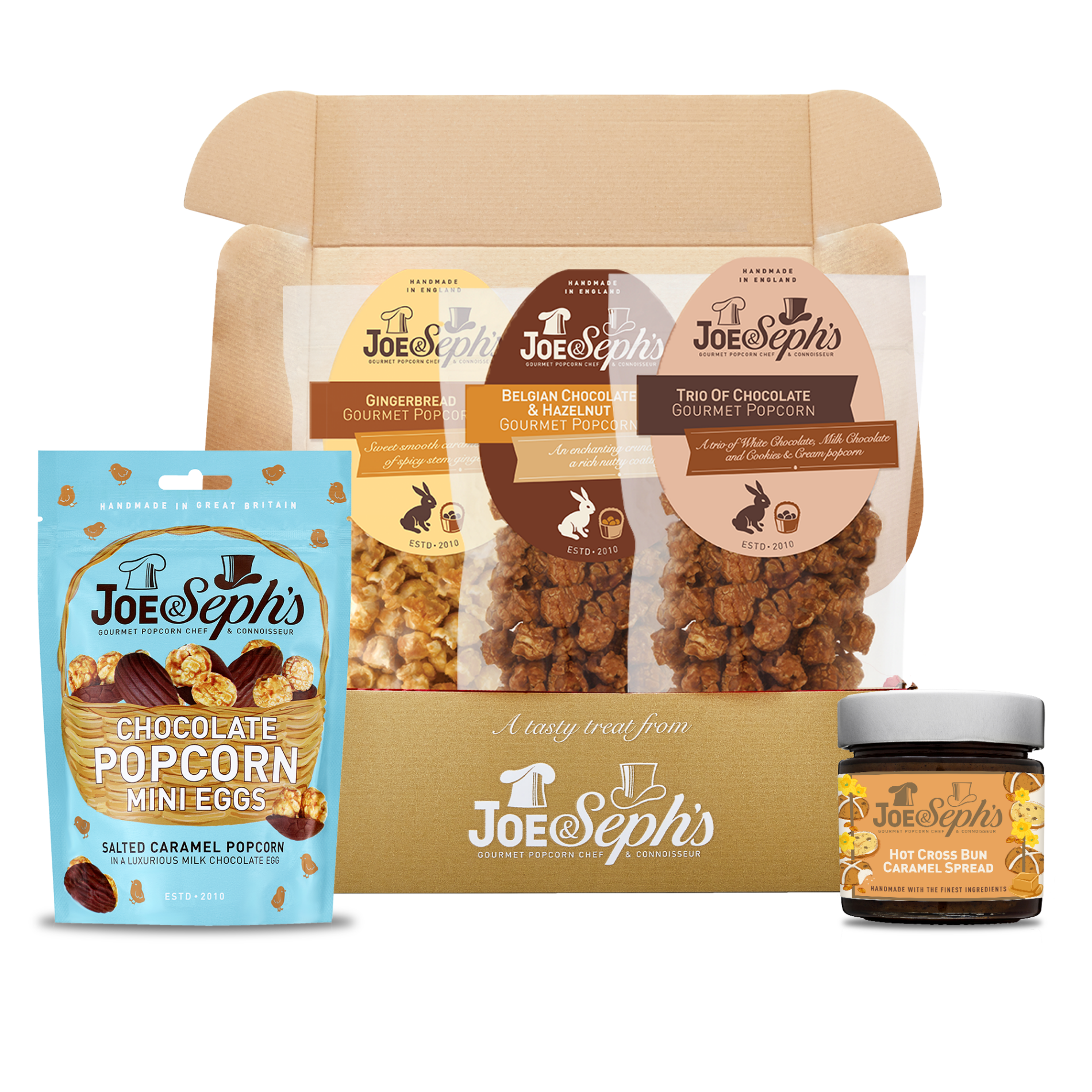 Pierre Marcolini
Show some kindness to others this Easter by gifting members of your social circle this delightful box of praline eggs from renowned chocolatier Pierre Marcolini. The exquisite praline eggs in a contemporary form are laid bare with crunchy seeds to delight connoisseurs and foodies. This little collection of pure pleasure is available in 6 flavour combinations including hazelnut, pistachio, almond and other dried fruit, enhanced with white and black sesame seeds, flaxseeds, sunflower seeds, squash seeds and even kinako!
Pierre Marcolini Plumier Box of 12 Praline Eggs is £23 from www.pierremarcolini.com and in-store at Selfridges, Harrods and Pierre Marcolini's London boutique in Marylebone.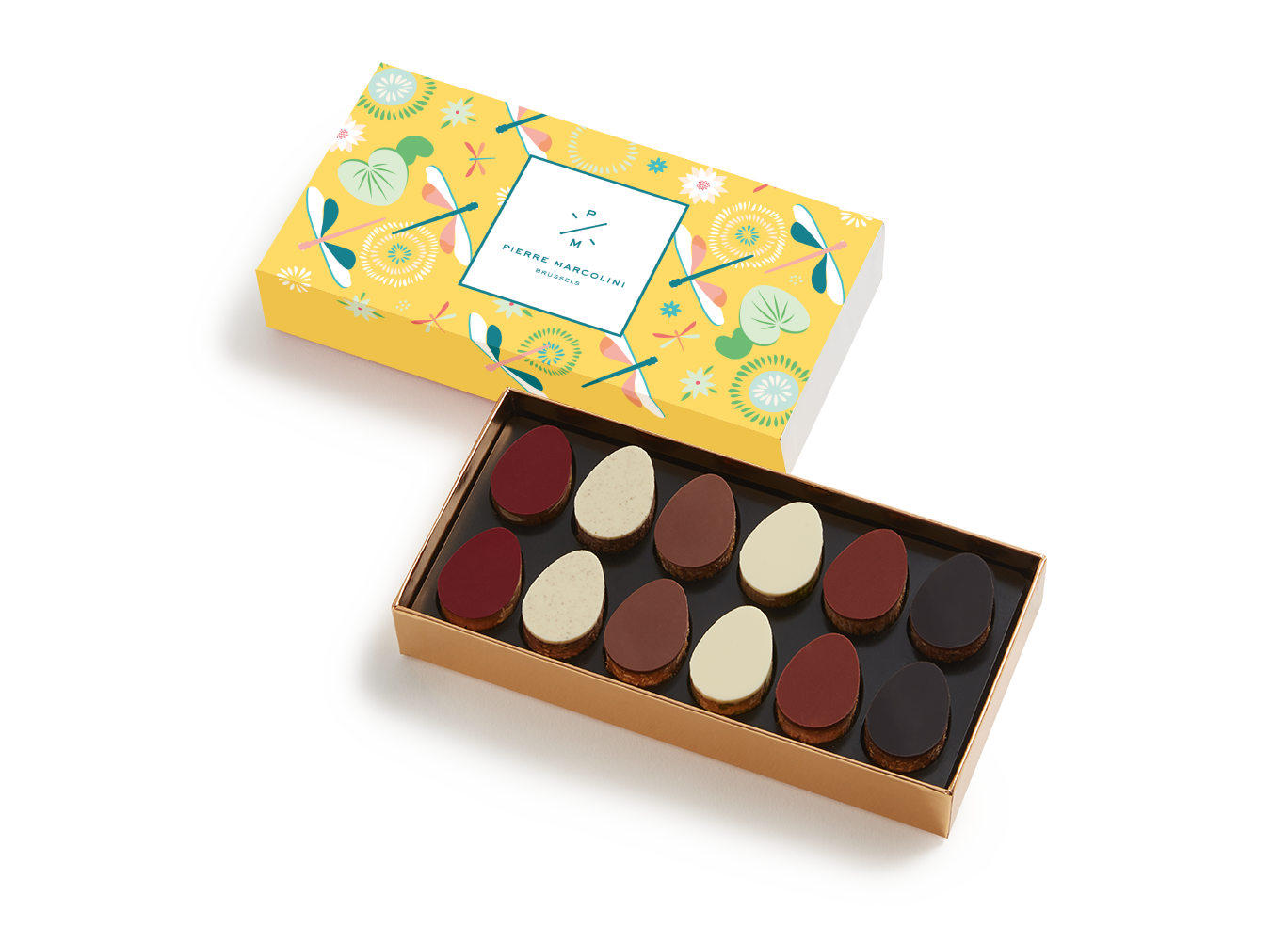 Bird & Blend Tea Co.
Looking for a unique Easter gift? Try the Earl Grey Creme tea infused chocolate egg from Bird & Blend Tea Co. This large Easter egg is made by Only Coco from thick artisan vegan chocolate infused with Earl Grey Creme tea. Hidden inside are Earl Grey Creme tea bags, so you can brew up a matching cuppa to pair with the egg. This tea-infused Easter egg is the perfect gift for you or them!
Bird & Blend Tea Co. Earl Grey Creme tea infused chocolate egg is £19.95 from www.birdandblendtea.com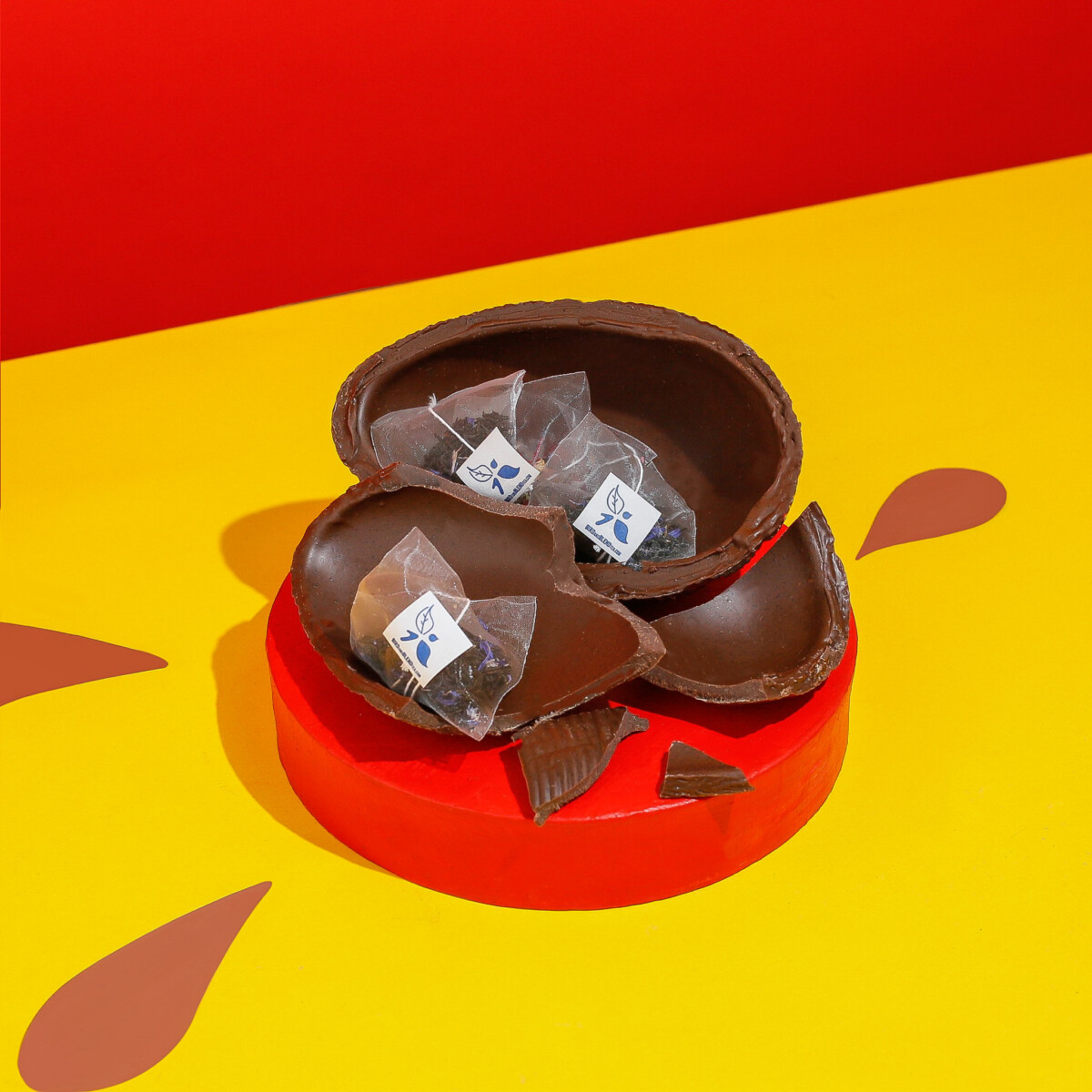 Maxtris
These Chocolate Eggs in Flower Box from Maxtris are a great option for those who love chocolate and beautiful packaging. This pretty box contains individually wrapped sugar-coated chocolate eggs that are perfect for treasure hunts or as a gift. They are sure to keep everyone happy and smiling this Easter.
Maxtris Chocolate Eggs in Flower Box are £18 from www.sacla.co.uk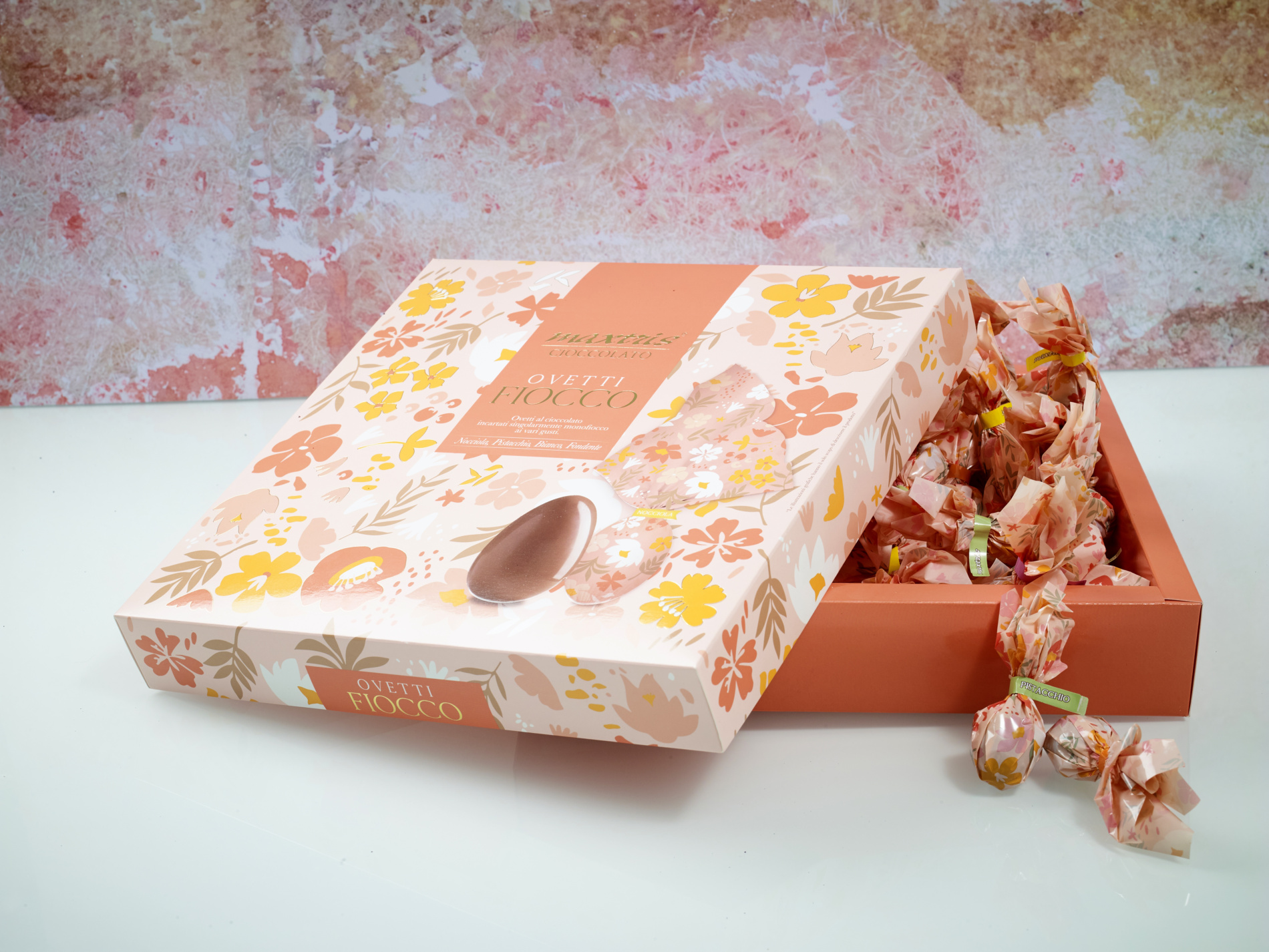 Farhi
This delicious assortment of chocolate praline mini eggs are wrapped in attractive, jewel-coloured foil, making them a wonderful gift for chocolate lovers. Presented in a luxury gift box, these milk chocolate praline chocolates are perfect for Easter.
Farhi Milk Chocolate Praline Mini Eggs Luxury Gift Box is £17.50 from www.farhi.co.uk
This Easter, our favourite chocolate and confectionery brands have come up with some truly delicious and unique chocolate treats that are perfect for Preneurs indulging themselves or their kids. Whether you want to enjoy something special for yourself or offer a decadent option to your children or clients, these Easter treats are sure to please.