Make Easter a family occasion to remember with a sumptuous Spring selection from the Home of Artisan Fine Foods – DukesHill. Founded nearly forty years ago with a dedicated passion for delivering the finest traditionally cured hams to the nation's tables – its award-winning hams are cured the "old-fashioned" way with a masterful focus on flavour and texture.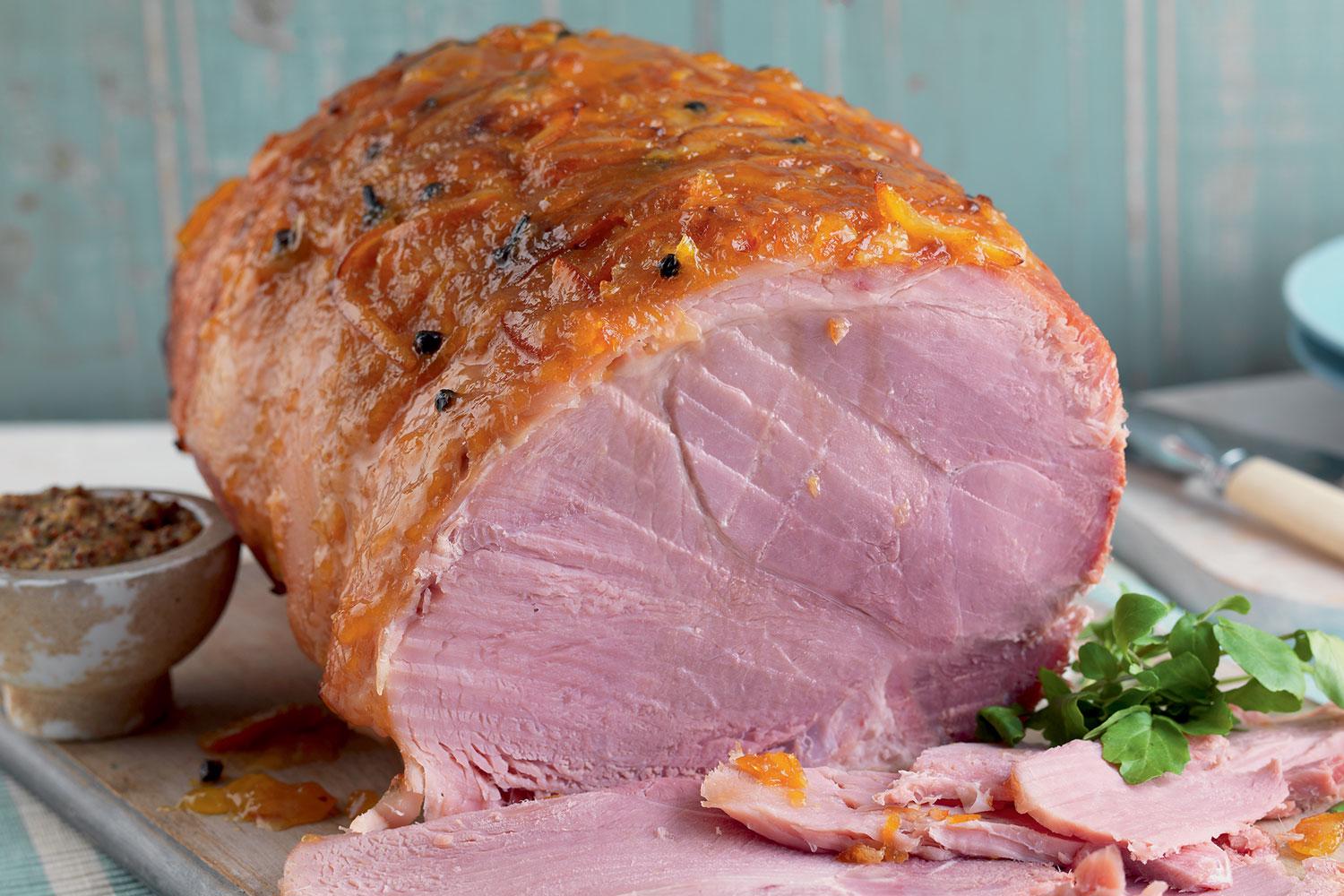 Renowned for its uncompromising commitment to provenance, exceptional quality, and taste – the company was soon awarded the ultimate accolade – a Royal Warrant for producing hams for Her Late Majesty Queen Elizabeth II.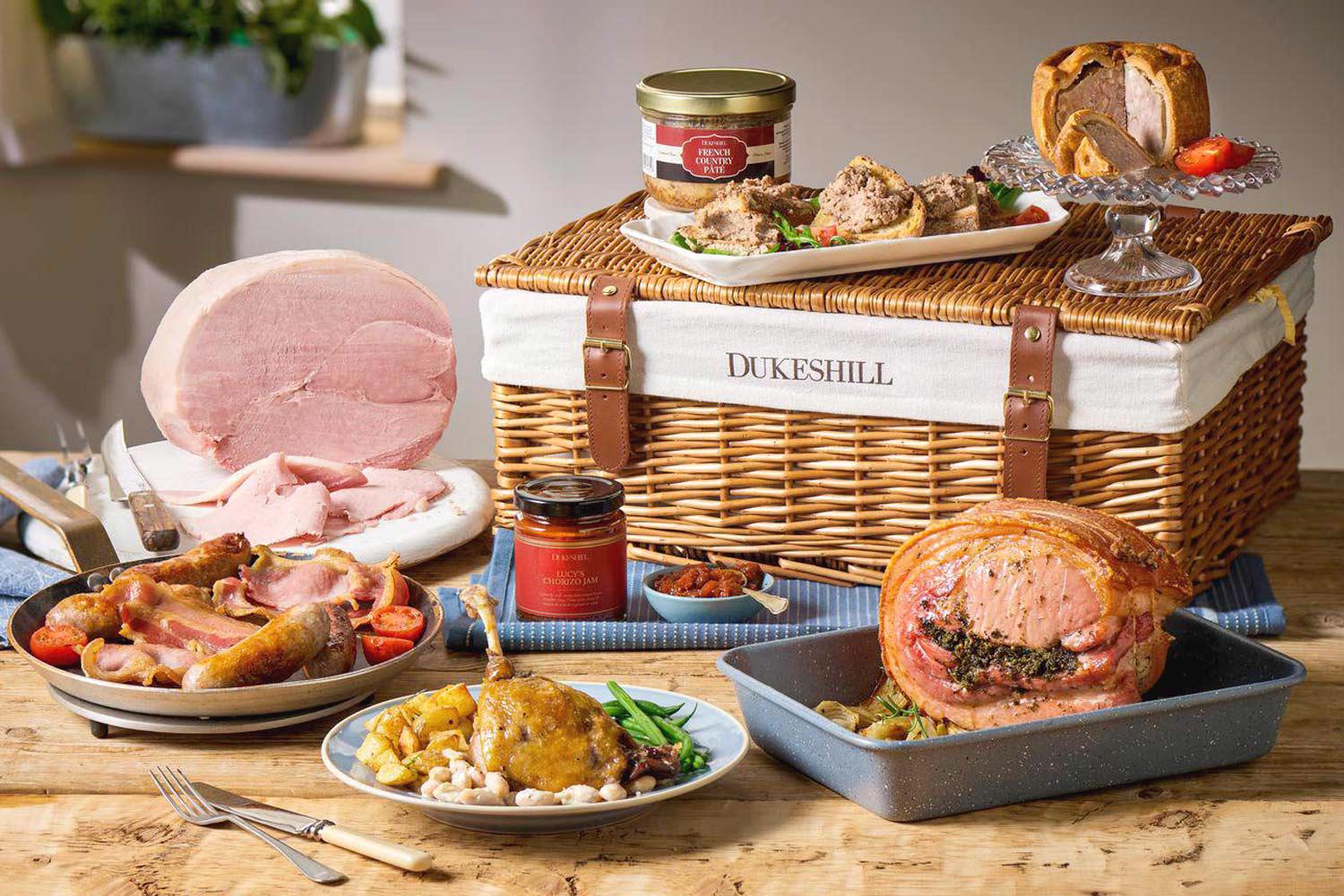 Today, DukesHill produces and supplies a wonderful array of top-quality cured and fresh meats, smoked fish, artisan chocolates and cheeses, puddings, luxury hampers and much more – whilst maintaining its founding principles of traditionally crafting fine foods, working in partnership with British farmers and championing artisan producers.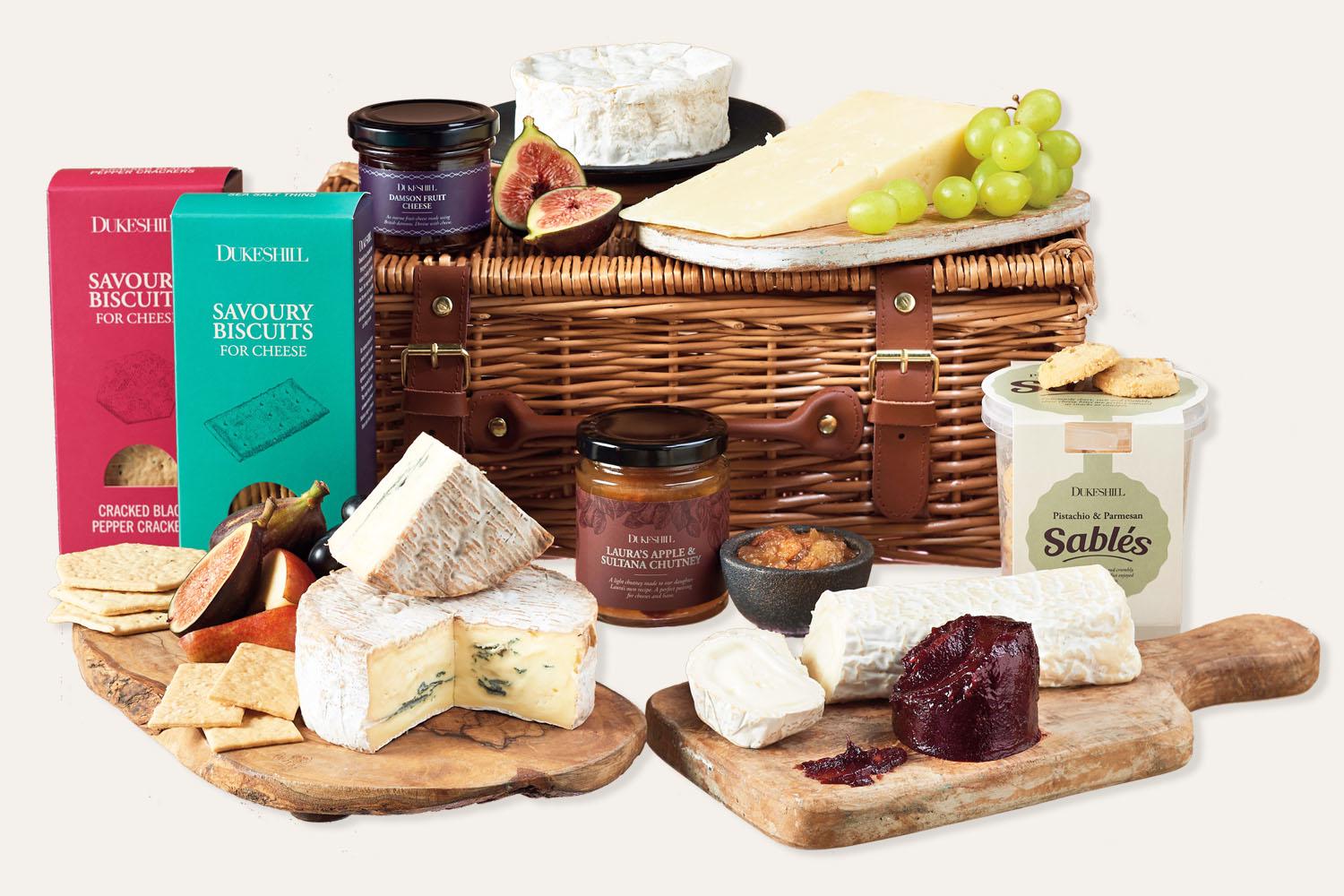 Enjoy a delightfully decadent Easter by allowing the DukesHill team to expertly curate the very best of the British countryside, ensuring that dining and entertaining with your loved ones or picking the perfect gift will be the ultimate edible experience. Here's some of our recommendations from the gourmet gifting and hampers available from DukesHill.
Luxury Easter Banquet – £169
The ultimate Easter indulgence featuring Whole Bone-In Leg of Lamb (min 2kg), the famous DukesHIll Midi Boneless Wiltshire Ham (1.2kg), Luxury Salmon Terrine (600g), Scottish Oatcakes (200g), Cracked Black Pepper Crackers (100g), Isle of Mull Cheddar (400g), Montagnolo Affine (450g), Sticky Toffee Pudding (435g), Chocolate Tiffin (500g) and Simnel Loaf Cake (525g), all accompanied by Tanners Cava Brut (2x75cl).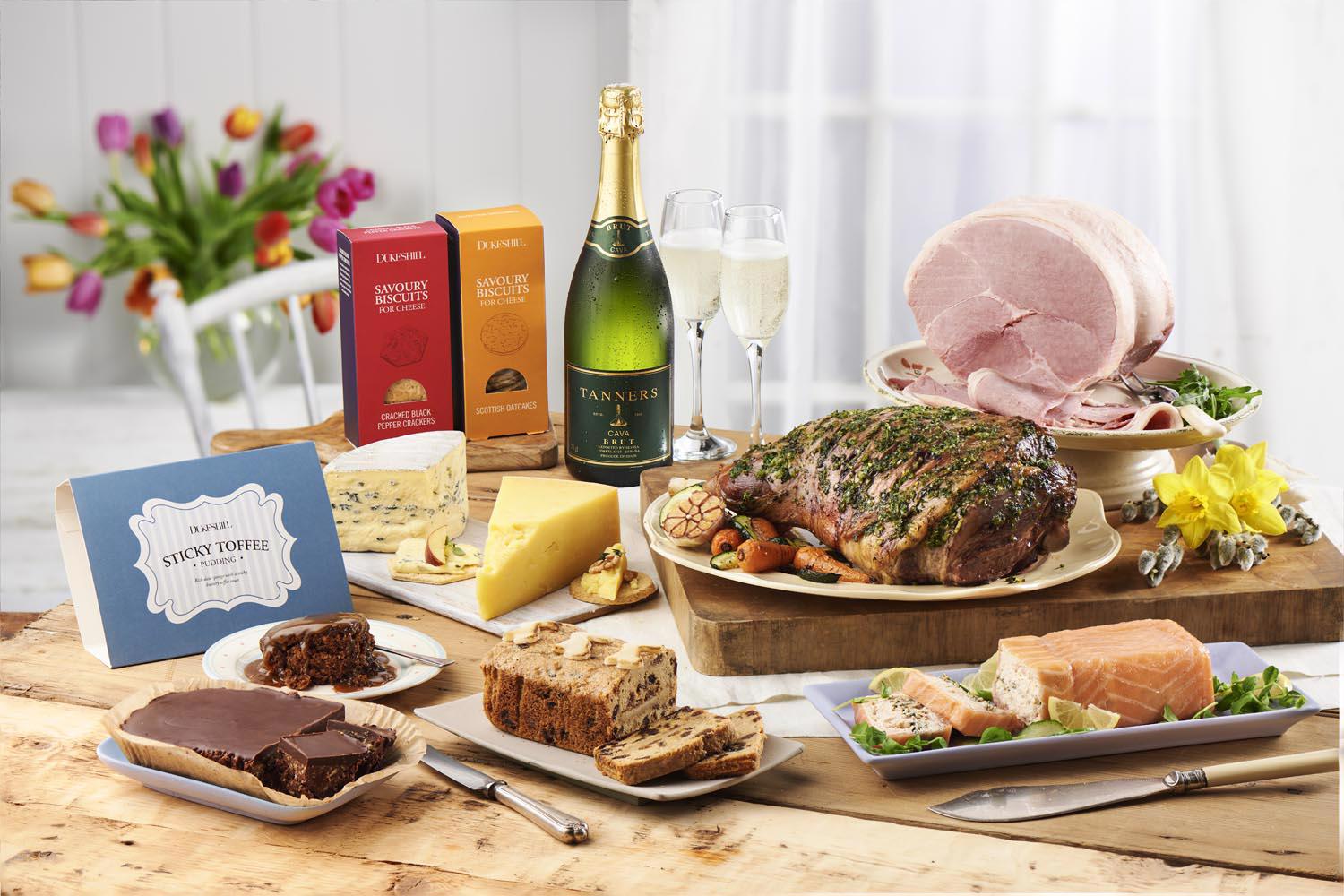 Easter Hamper – £120
An ode to Easter sweet treats in a bespoke 18" hamper – this hamper features six decadent items including a Dark Chocolate, Cherry & Caramelised Almonds Easter Egg with Truffles (230g), a Blonde Chocolate, Strawberry Crumb & Shortbread Biscuit Easter Egg with Truffles (230g), a Simnel Loaf Cake (525g), Milk Chocolate Covered Honeycomb (150g), Salted Caramel Quail Eggs (150g) and Mini Milk Chocolate Almond Praline Eggs (150g).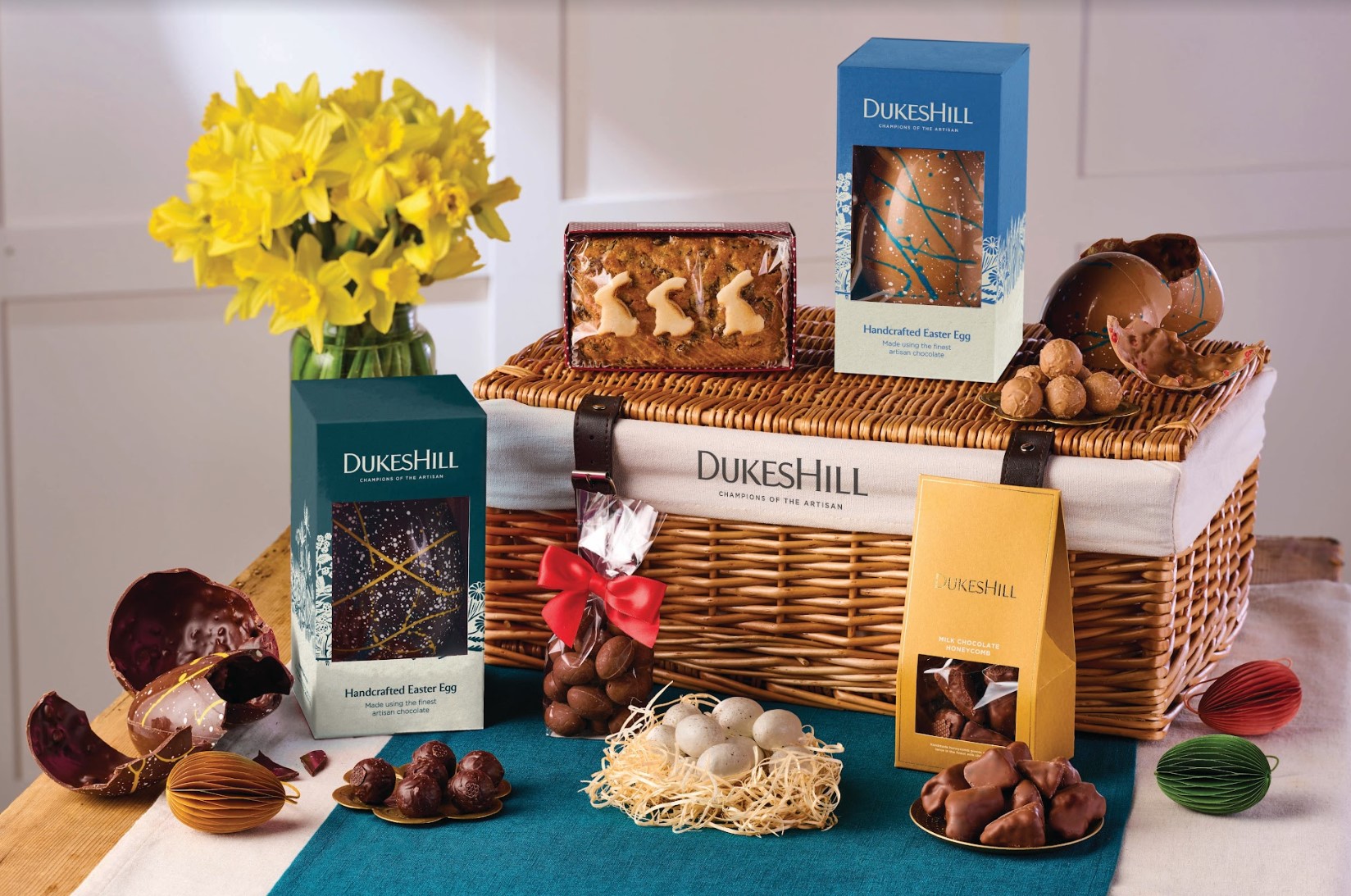 Easter Gift Box – £42 
A gift box to put a smile on anyone's face this Easter – featuring Simnel Loaf Cake (525g), Milk Chocolate Covered Honeycomb (150g), Salted Caramel Quail Eggs (150g), Mini Milk Chocolate Almond Praline Eggs (150g).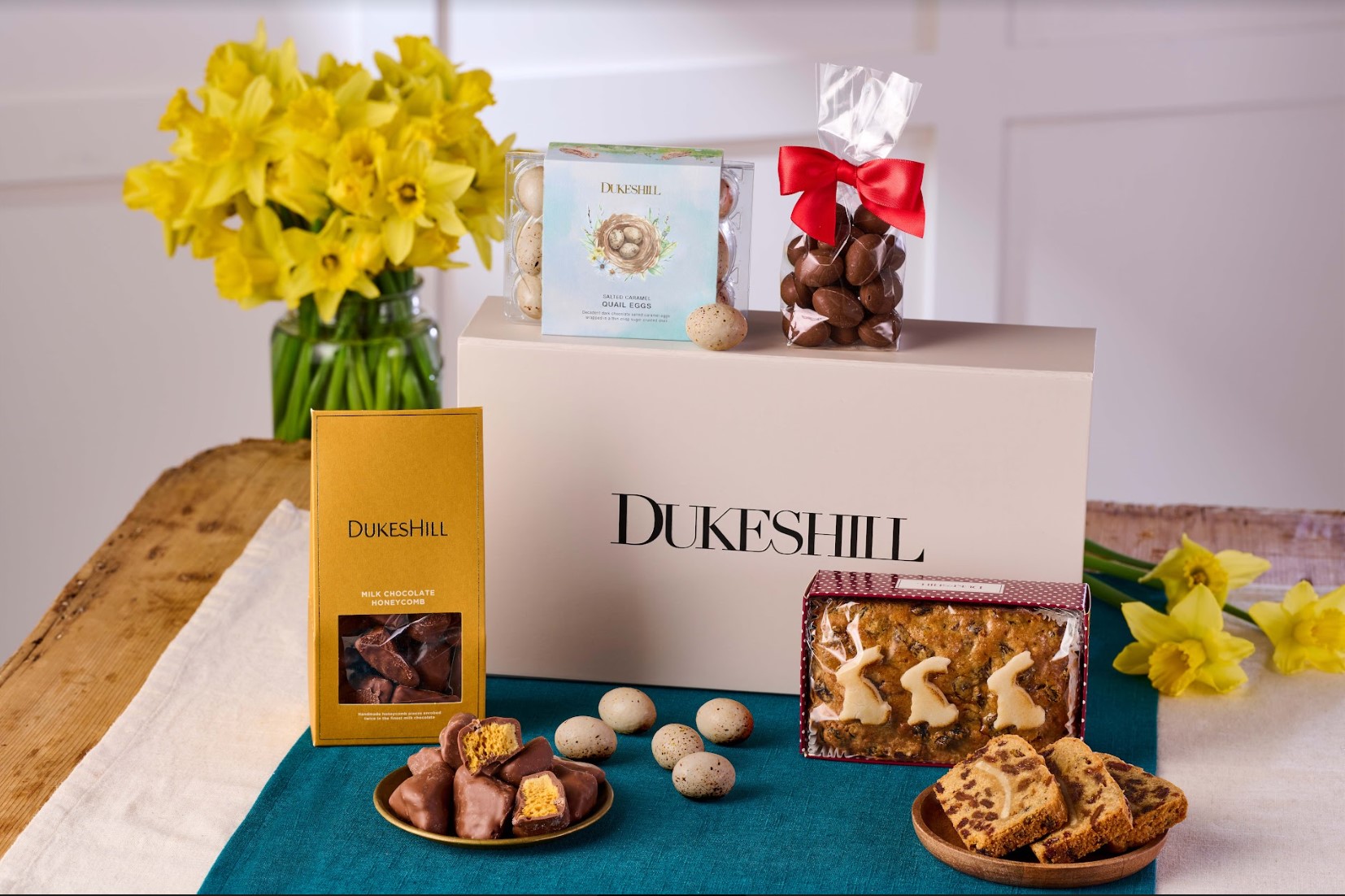 Whole Bone-In Leg of Lamb: £44 for 2kg, serves 8
An eye-catching centrepiece that any Easter table would be proud of – this seriously succulent whole bone in leg of lamb is full of flavour, making it the perfect roasting joint for Easter Sunday or a special Sunday lunch with loved ones. Produced from the finest British lamb, naturally reared with the highest regard to diet and welfare. This year's range is a must have for lamb lovers – also featuring a carvery shoulder and a trimmed rack.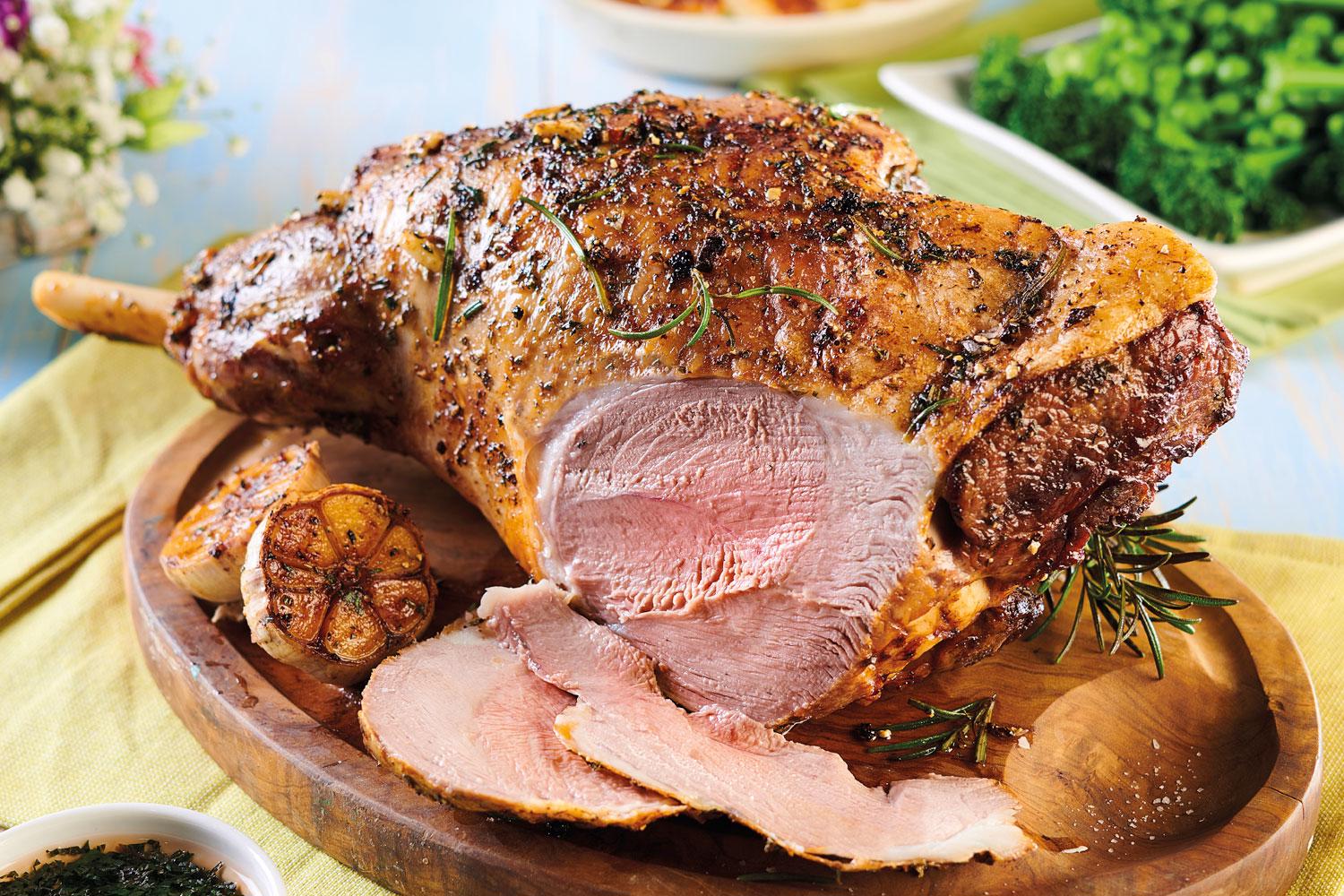 Beef Picañha Roasting Joint: £34 for 1-1.6kg, serves 4-6
This Spring, DukesHill shares another one of its closely kept butchery secrets – with this generous, fully trimmed & specially hand selected whole Picañha Steak. also referred to as The Rump Cap – the single most sought after cut in South America. For those who know their meat, this is one of the most mouth-watering cuts available – delivering the flavour of a rump, with the tenderness of a sirloin. Coupled with a fat cap to make it even more succulent – the tender grass fed and dry-aged beef makes for an exquisite roast or can be sliced for a steak night to savour.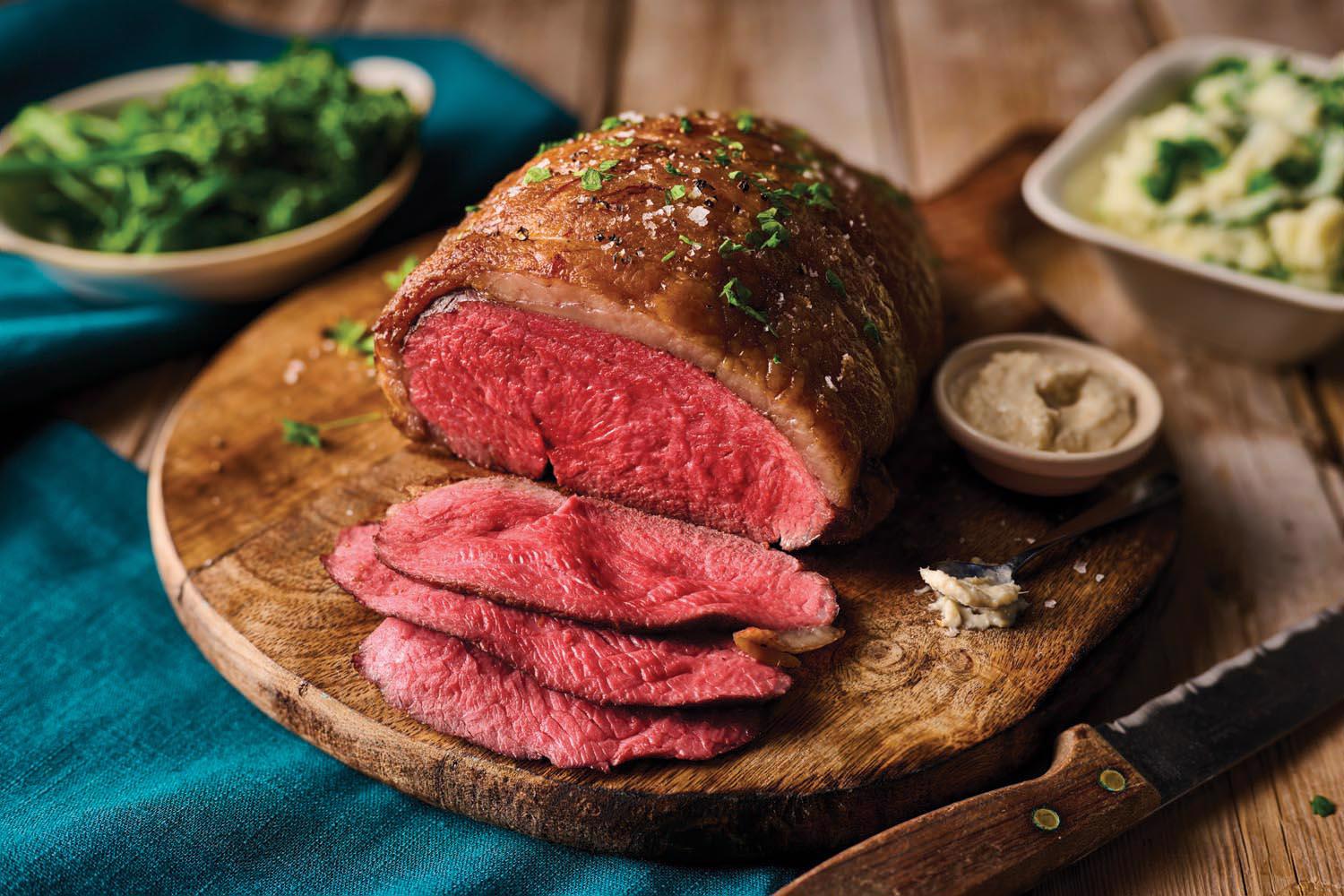 For a taste of Easter Egg Heaven, this year DukesHill has created a stunning selection of luxury artisan chocolate eggs – handmade by a small team of dedicated Chocolatiers in the heart of Somerset.  These eggs are heaven for both milk and dark chocolate lovers with a range of flavours and sizes starting from £8 up to £22.95. Here are some of our favourites.
Blonde Chocolate, Strawberry Crumb & Shortbread Biscuit Egg with Truffles: £22.95, 230g
Milk chocolate mecca comes in an egg packed with delicious strawberry crumb pieces and crunchy shortbread biscuit, enrobed in delicious blonde chocolate. It is accompanied by exquisite tasting blonde chocolate truffles.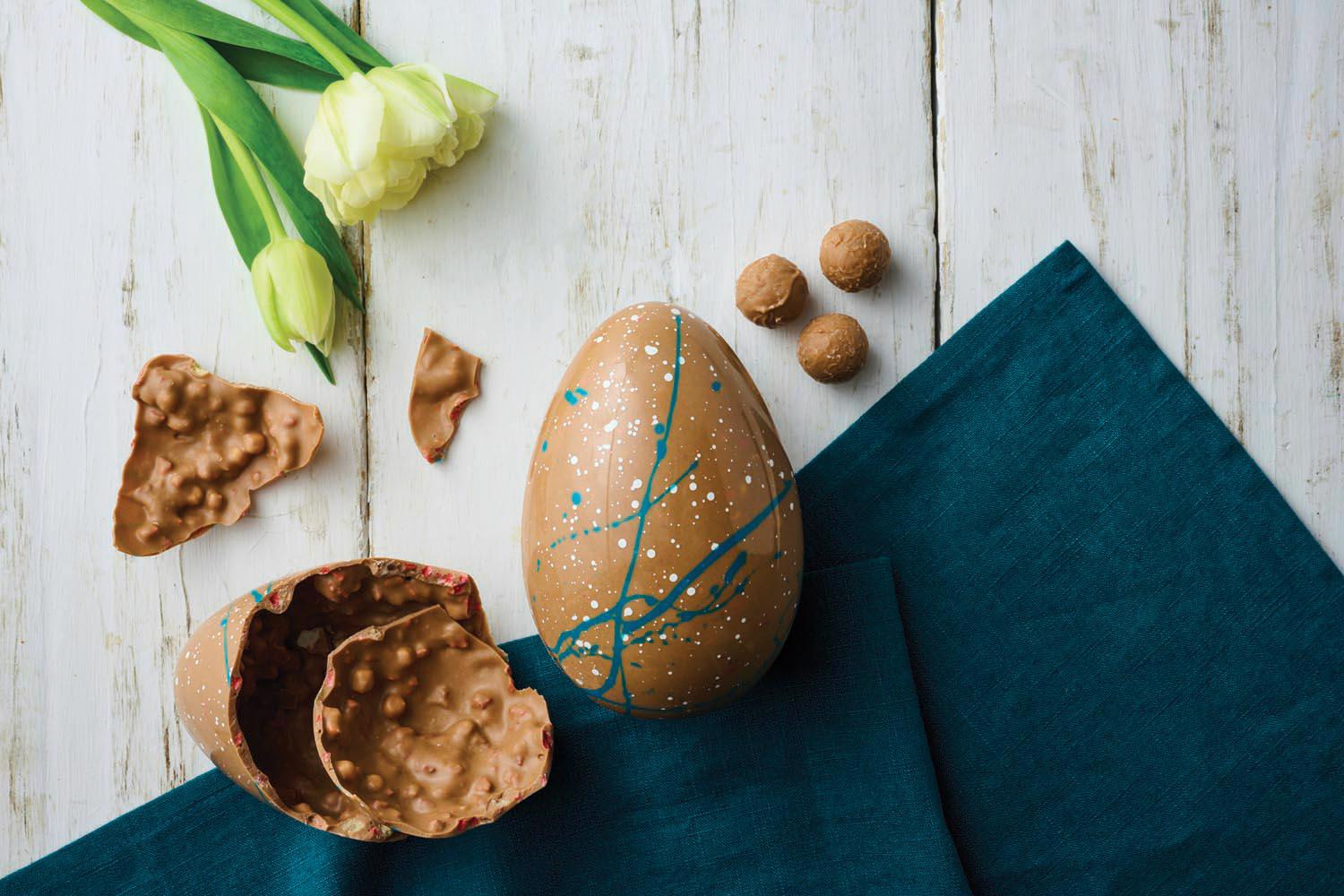 Dark Chocolate, Cherry & Caramelised Almonds Egg with Truffles: £22.95, 230g
Dark chocolate decadence comes in the form of the finest fruity dark chocolate egg you can imagine – with sumptuous pieces of dried cherries and crunchy caramelised almonds. It is completed with the extra indulgence of the most delectable dark chocolate truffles.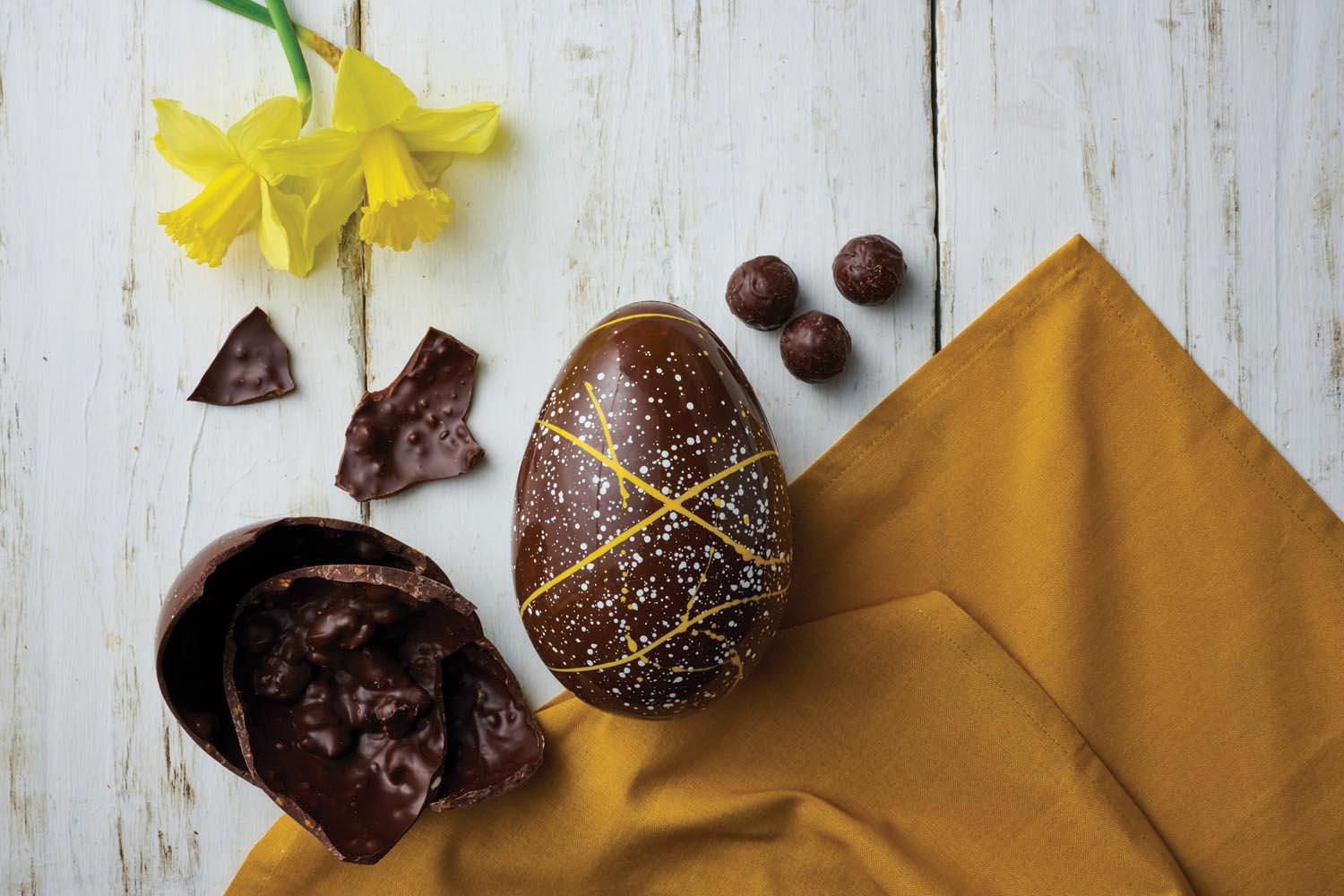 The chocolate range also includes mini milk chocolate almond praline eggs and a delectable range of chocolate quail eggs available in praline or salted caramel. Also, back by popular demand is the luxury Hokey Pokey milk and dark chocolate eggs.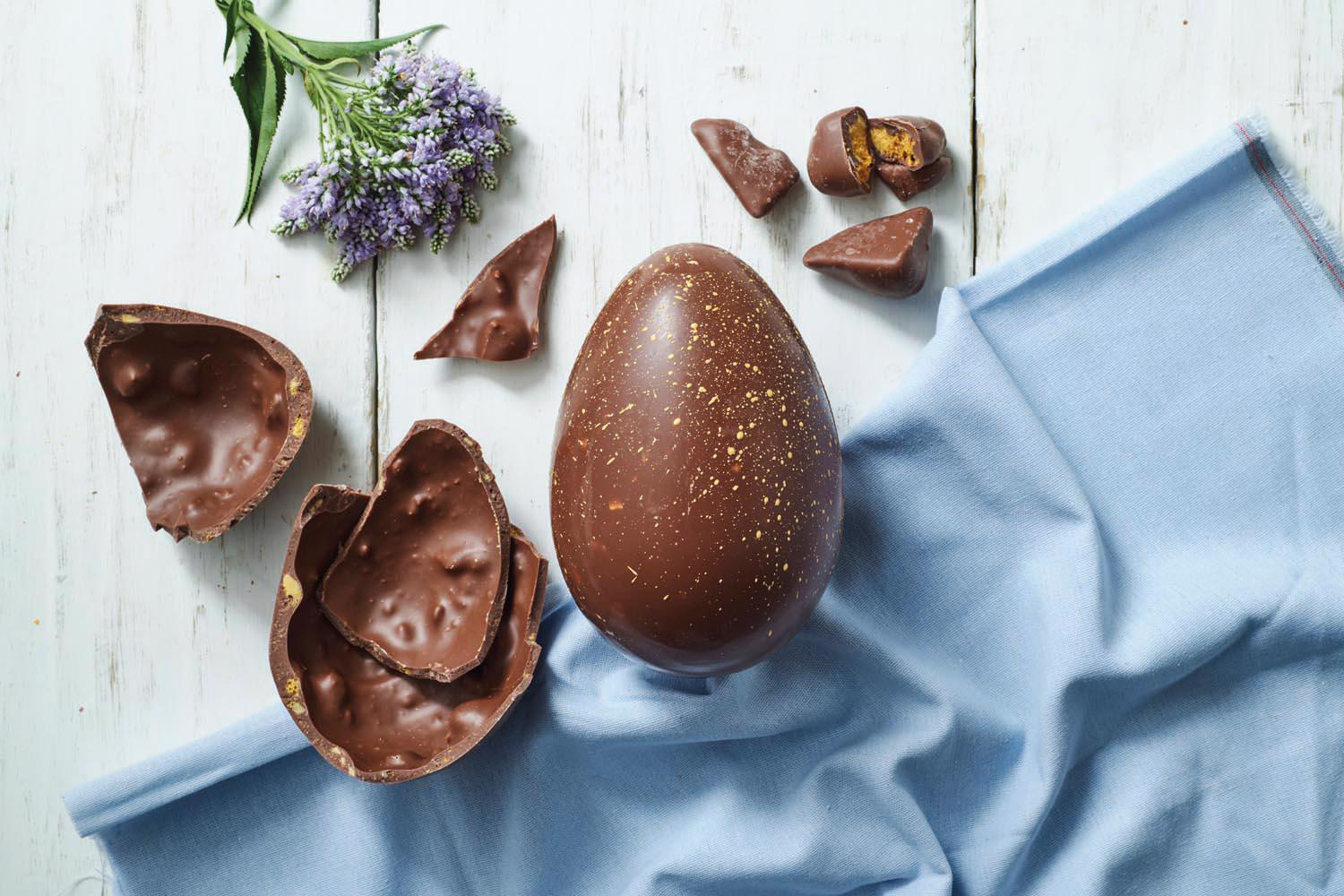 Simnel Cake – Range of sizes, £11.25 to £26.50
For a taste of the traditional, why not try Simnel Cake. Dating back before Tudor times, Simnel Cake is traditionally eaten at Easter to celebrate the end of the 40 days of Lent or just the doorbell ringing when you weren't expecting it.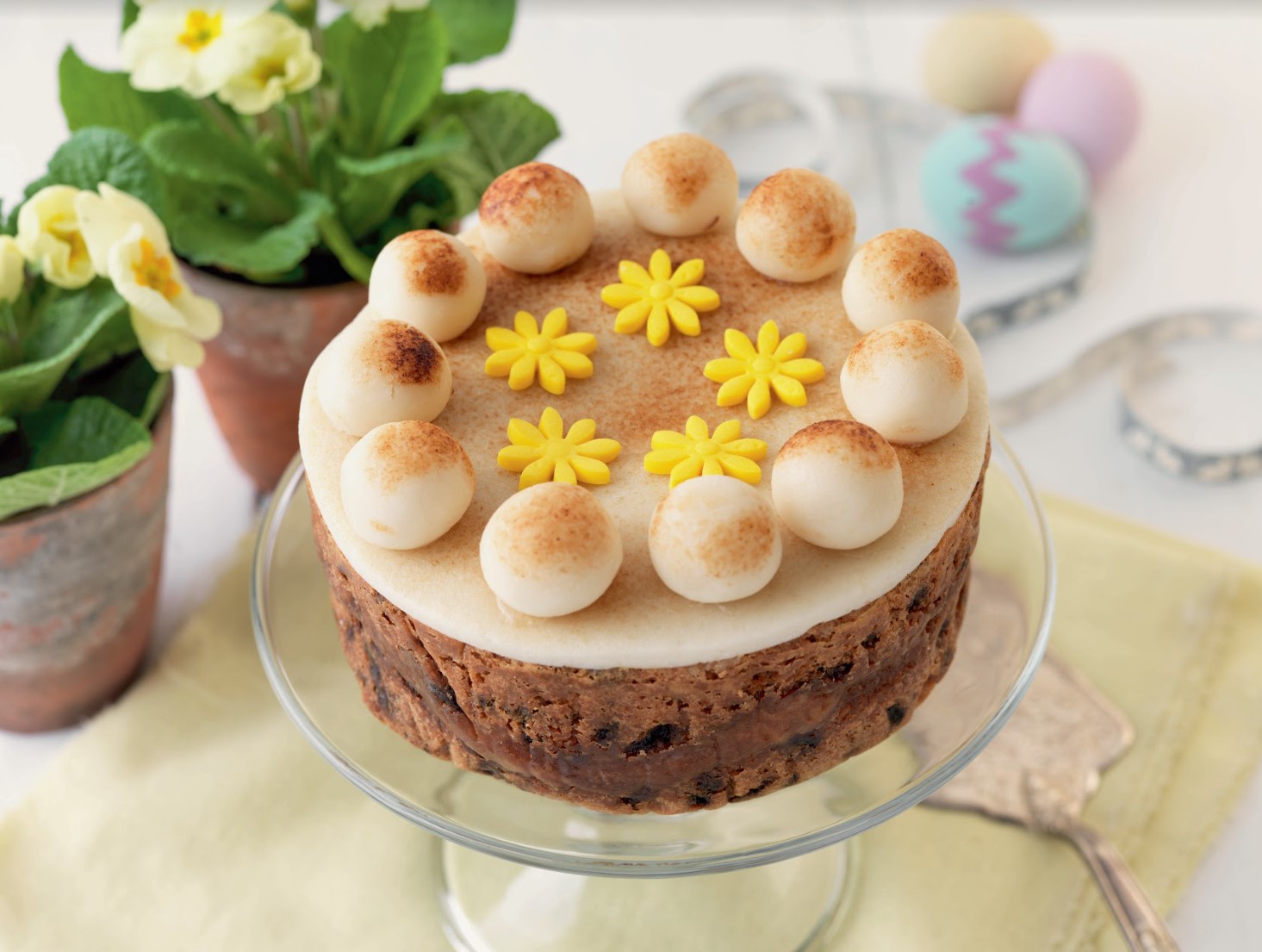 This deliciously light fruit cake has a layer of almond paste baked into the middle – while on the top it is decorated with marzipan balls placed around the edge, representing the apostles. In the case of this loaf cake, the apostles have been replaced by three bunnies!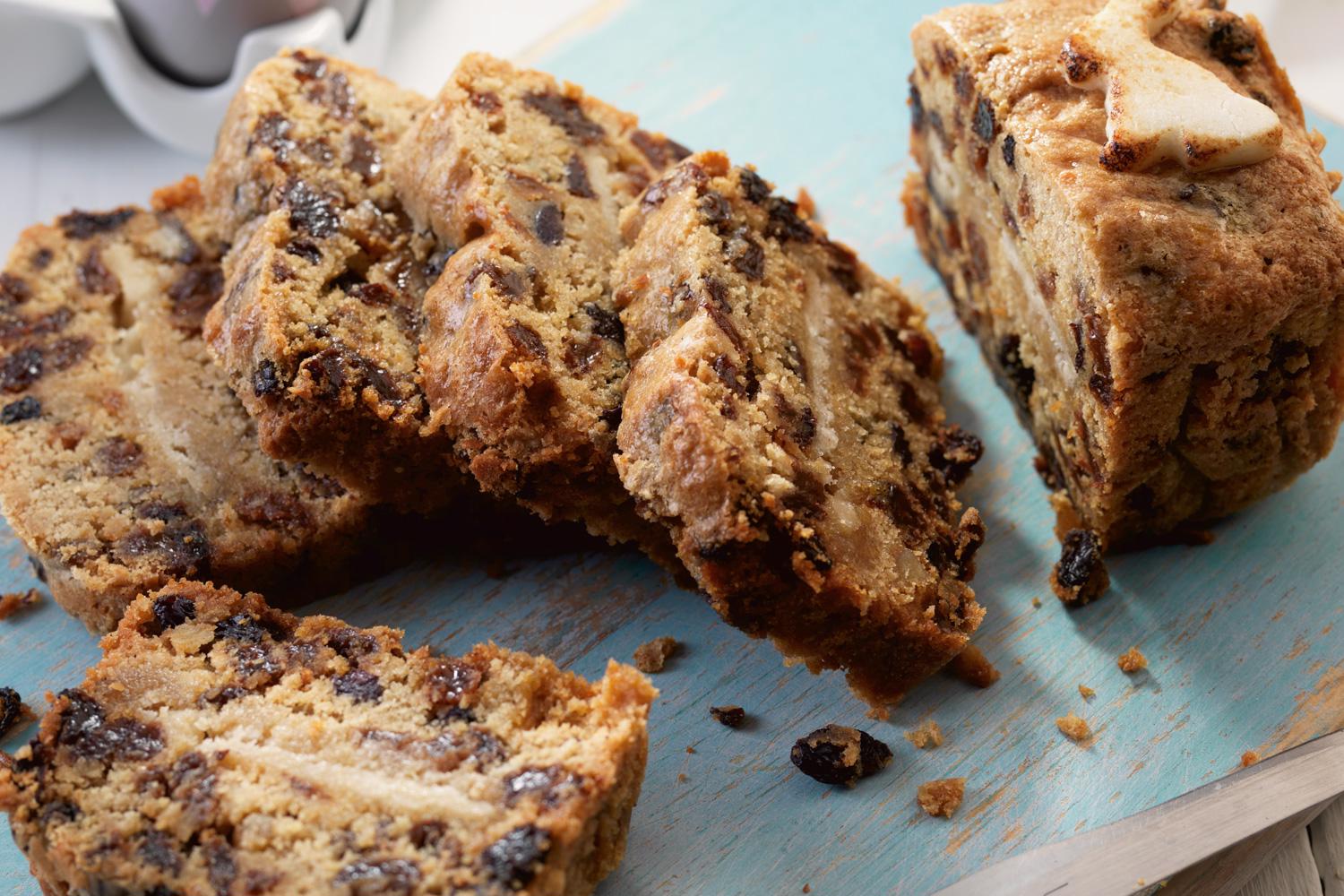 Discover the full range of DukesHill Easter gourmet treats at www.dukeshillham.co.uk