Having already achieved its first Michelin Star within its first year of opening, La Dame de Pic London at Four Seasons Hotel London at Ten Trinity Square is the first and only UK restaurant from acclaimed French Chef Anne-Sophie Pic, showcasing her passion for unexpected flavour combinations with a focus on seasonal and local ingredients.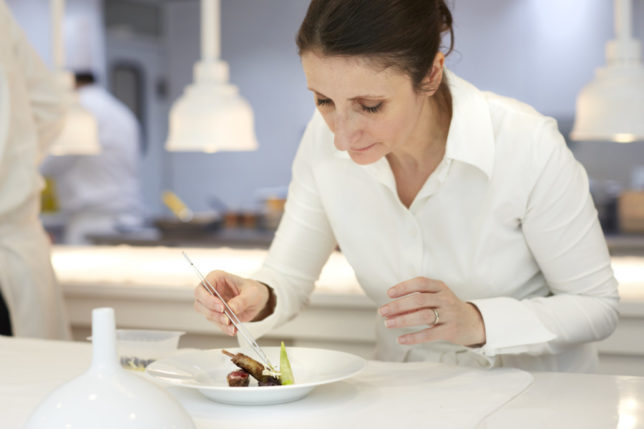 The only current French female chef to hold three Michelin stars, Anne-Sophie's signature style is not one that comes from a single dish, but from her imaginative approach combining complex scents and flavours – a testament to the fact that this renowned chef is not classically trained.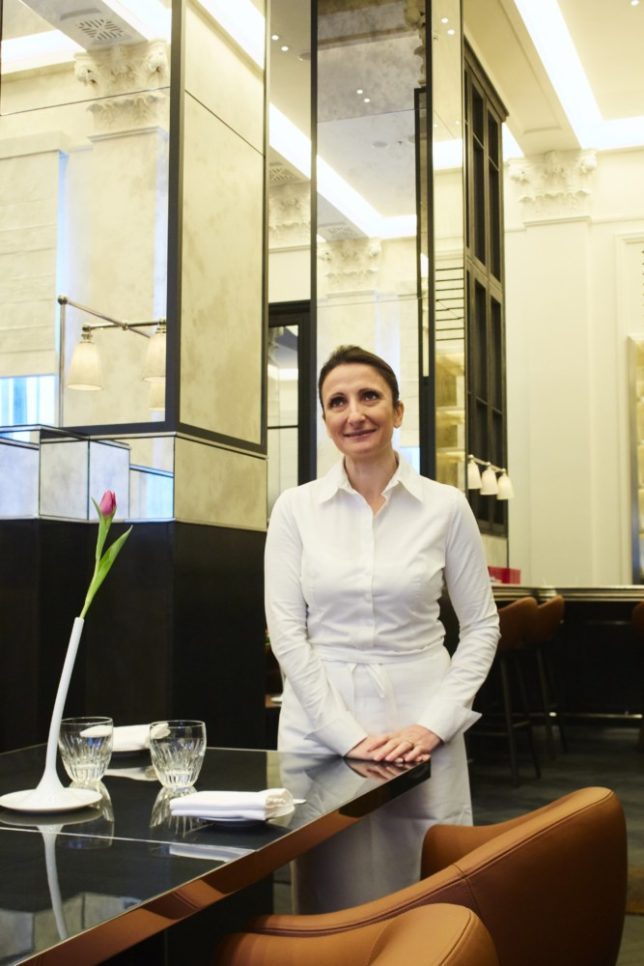 The restaurant has been designed by Bruno Moinard and Claire Betaille of Paris-based architects 4BI & Associates to offer an elegant and cosy environment with natural wood flooring, carved woodwork, curved leather banquettes and columns covered with beveled mirrors. The beautiful crockery has been personally selected by Pic's business partner husband and the steak knives are specially made in Japan with La Dame de Pic being the few places to use these beautiful rare knives.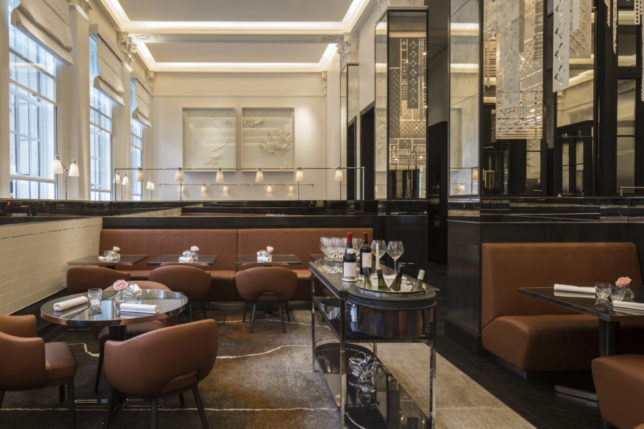 Anne-Sophie Pic has always been guided by her discerning sense of taste and smell and her distinctive culinary style is largely based on intuition and emotion. As Executive Chef at La Dame de Pic London, Anne-Sophie builds on her unique culinary identity, drawing inspiration from some of her favourite ingredients and using only the best quality seasonal British meat, fish and other produce. Supporting her in the kitchen is Head Chef Luca Piscazzi who brings his passion for food, produce and fine dining to complement the restaurant's big personality and even bigger reputation.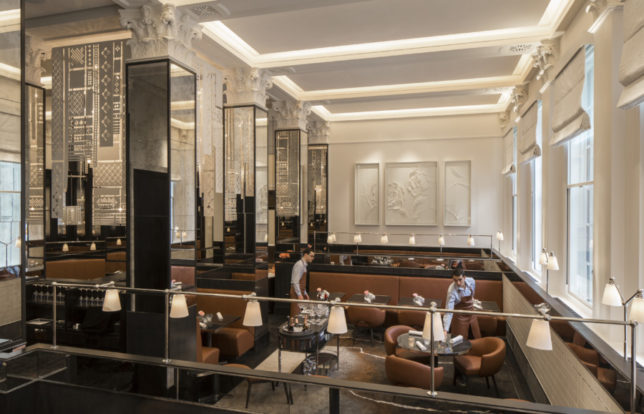 Beginning with the breads and amuse bouche, gluten-free and dairy-free options are available, we then moved on to the starter at La Dame de Pic, we both had the Scottish Langoustine seared in shellfish butter with cucumber Kabosu, Granny smith and Chartreuse emulsion. The simple yet elegant presentation allowed the subtle flavour of the langoustines to take centre stage. It's clear to see why this is one of the restaurant's signature dishes.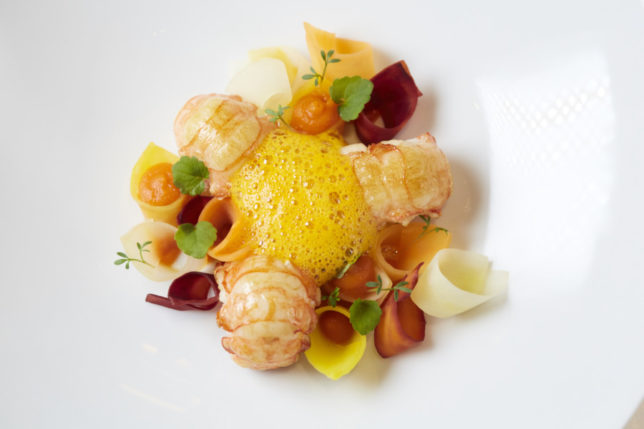 Moving on to the main at La Dame de Pic, I had the Hereford Beef roasted with Monts Amaro coffee and cinnamon leaves and served with celeriac in brown butter, gin and sobacha. The meat was delicious and a perfect example of how Anne-Sophie Pic embraces quality British ingredients within her menus. Another dish that has a coffee element to it is the Beetroot with Bourbon Pointu Coffee.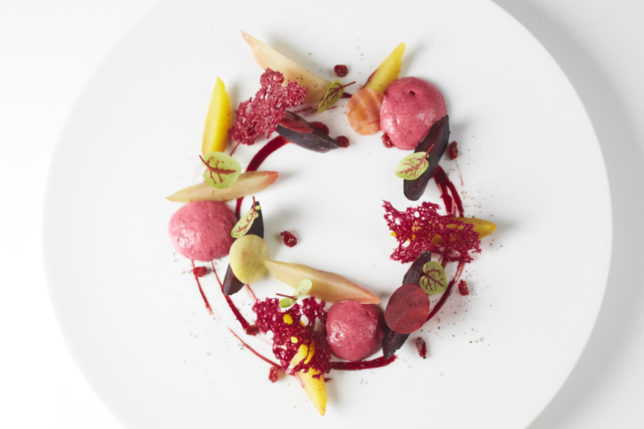 My dining companion had the Venison and Foie Gras with Pithiviers, Cocoa bean and Umetsu No Kimoto sake. Again the dish showcased beautifully cooked British venison and highlighted the interesting flavour combinations Anne-Sophie Pic's signature style of cuisine. If you fancy fish rather than meat, the Dover Sole was a popular choice gracing the menu.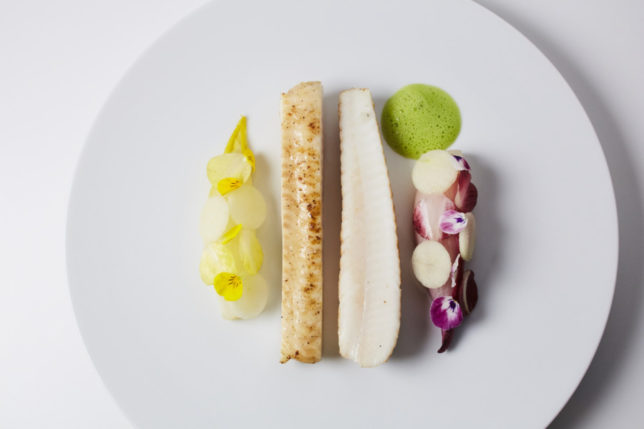 For dessert my dining companion had the gluten-free Kalingo Chocolate served with an aromatic herbs ice cream, cocoa nibs and Chantilly. The herbacious flavours of the ice cream paired well with the richness of the chocolate. I had the Williams Pear poached and served with chocolate sumac sauce. The exotic flavour from the sumac really livened up the classic poached pear. The signature dessert at La Dame de Pic is the White Millefeuille.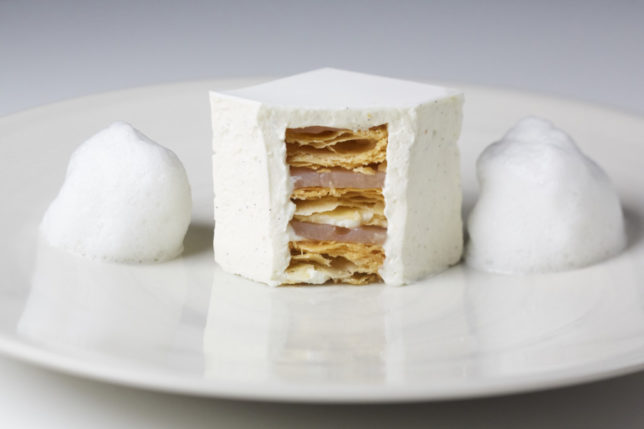 The quality of the ingredients and mastery of flavour combinations at La Dame de Pic certainly deserves its Michelin star for the carefully crafted menu by Sophie-Anne Pic. Although on the evening of our visit, the service occasionally lacked the consistent finesse one would normally expect, the elegant gastronomic experience certainly made up for this.
La Dame de Pic
Four Seasons Hotel London at Ten Trinity Square
10 Trinity Square, London EC3N 4AJ
ladamedepiclondon.co.uk
@ladamedepiclondon