By Florence Rabattet – Chef and Founder of En Cuisine Cooking School.
You want your children to eat healthy food, but they often have other ideas. This may be because a well-meaning relative or friend added a fast-food drive thru to their babysitting shift. Or that every time you eat out, the children's options are processed chicken or fish in breadcrumbs. Or it could be that you haven't done enough to encourage your child to buy into your meal choices. Here are a few tips to fix that.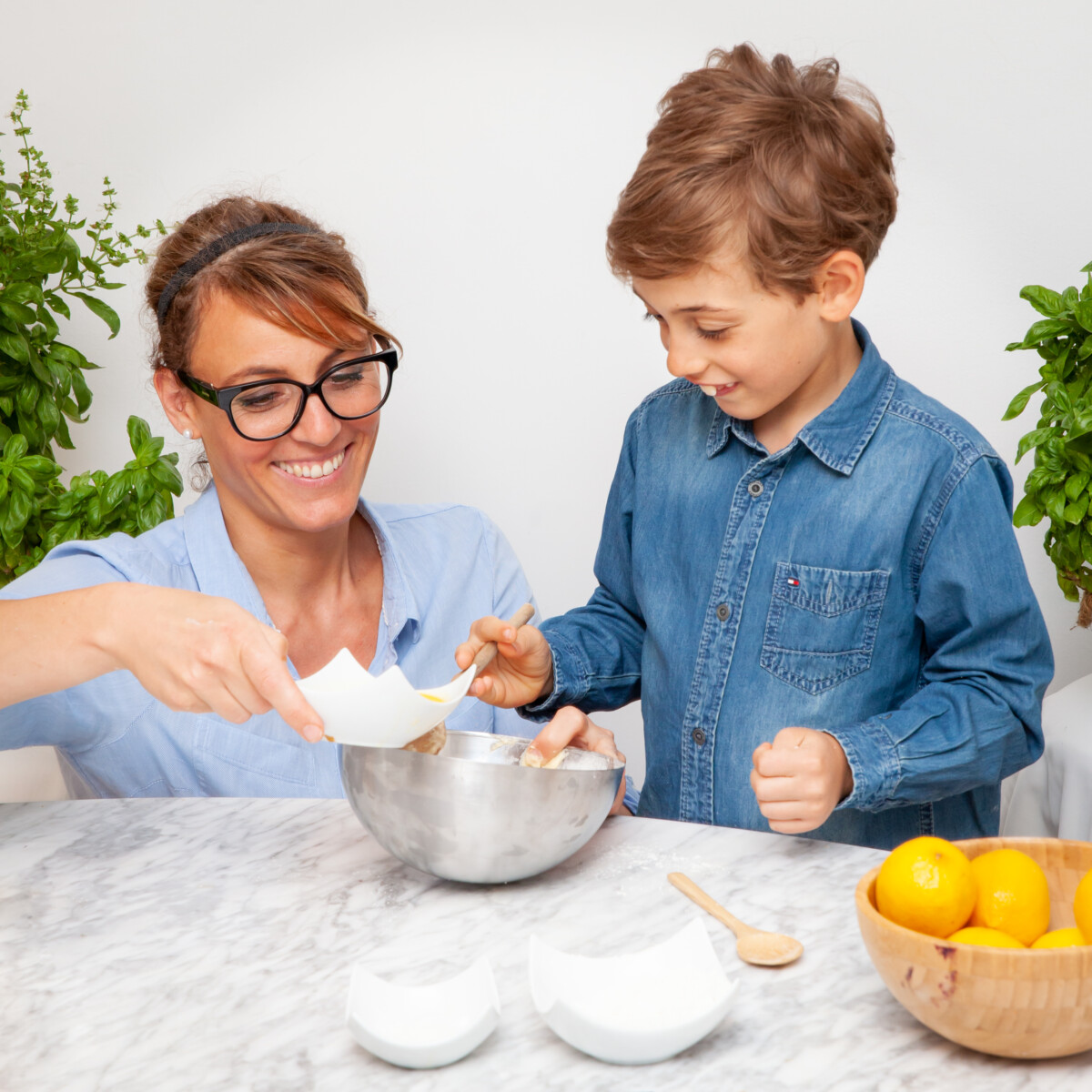 Smell before tasting
In my experience, parents always say something along the lines of, you have to taste this, it's yummy. But the whole experience of cooking and eating starts with smell. The chances are that the mention of curry or freshly baked bread triggers the memory of a smell before a taste. Aromas are incredibly important in cooking.
If a person, particularly a child, doesn't like the smell they will say no. But if a child likes the smell, they will be more willing to eat what they have made (even if they might otherwise be put off by something such as the colour or texture).
Find gateway versions
It took the introduction of humous before my son accepted the idea of chickpeas in their regular form. You may have to experiment with a certain ingredient many times before your child is ready to start eating it. For example, plain boiled courgettes are pretty uninspiring, but you can try so many options: fried courgette; grated courgette; spiralised courgette with a tomato sauce; courgette puree; steamed courgettes with aromatic herbs; even courgette and chocolate cake. Once you have found your "gateway" version of a food, other versions become easier to sell.
Give them a recipe book and let them choose a recipe
I tend to encourage this for younger children, although I have my own pre-teen who still likes to do this. Just have your child find a recipe that they want you to cook – this is always easier when there is an image for each recipe.
And if you want your child to eat healthy food, only have healthy recipe books on your shelves. Don't hand them anything that includes deep-frying Mars bars.
Whatever your child chooses, do not put them off it because you think they might not like it. That defeats the object of the exercise. You want to encourage them to embrace the whole recipe and not put them off trying it at all.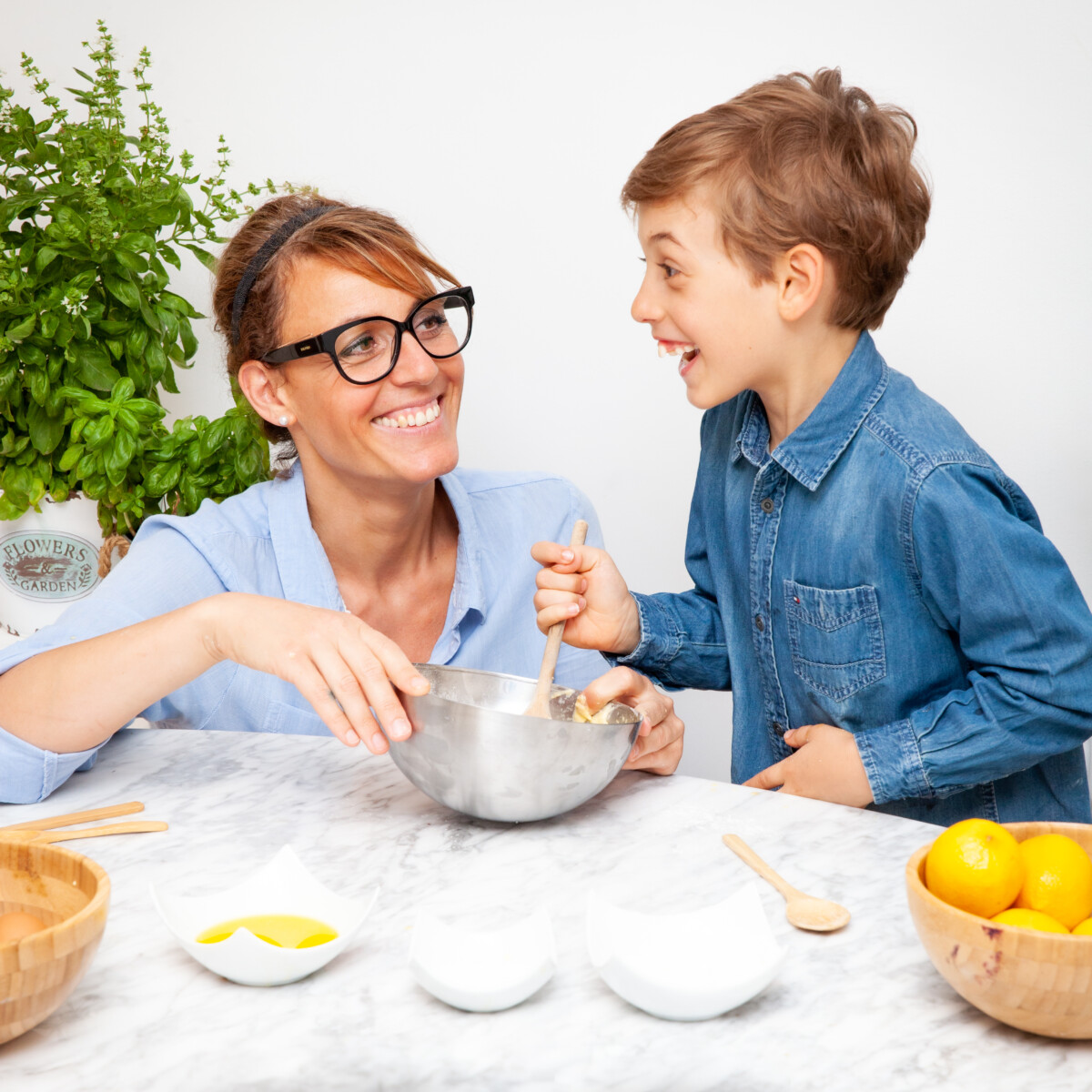 Take them to the supermarket
You'd be amazed how many children I meet who are not able to recognise simple fruit and vegetables. So, take your children food shopping for basic ingredients. Even if you shop online, show your children what you are buying, asking if they would like to try a new fruit or vegetable.
If possible, I would highly recommend taking your kids to a local market, as they will then learn about seasonality; that you can't buy (tasty) strawberries in winter, that tomatoes are cheaper in the summer when they are more abundant, that in autumn there is a lot of butternut squash to experiment with in the kitchen.
Take them into the kitchen
I believe that children can learn to make sensible, healthy food choices if they are taught about ingredients and cooking from a young age, but it is never too late to learn. Ideally, encourage your children to help you to prepare and cook their meals. It is a fun way to learn, for them and for you.
Many parents are put off cooking with their kids because they cannot face the 'inevitable' mess. But the more regularly you cook with your child, the tidier their cooking should get.
Here are a few more tips to help boost your kid's kitchen skills:
Don't expect perfection – they are learning
A lot of parents expect too much from their kids too soon. While it may be frustrating that the food is not chopped the way you would do it or that their hand slips and you end up with too much of one ingredient in a mixture, a little bit of patience can pay great dividends. Explain how big or small you need the veggies to be chopped, add more flour when too much milk has made the sauce too runny – or laugh, tip it away and start again from scratch. Your little one will be more careful next time. After all, in cooking as in life, we learn from our mistakes.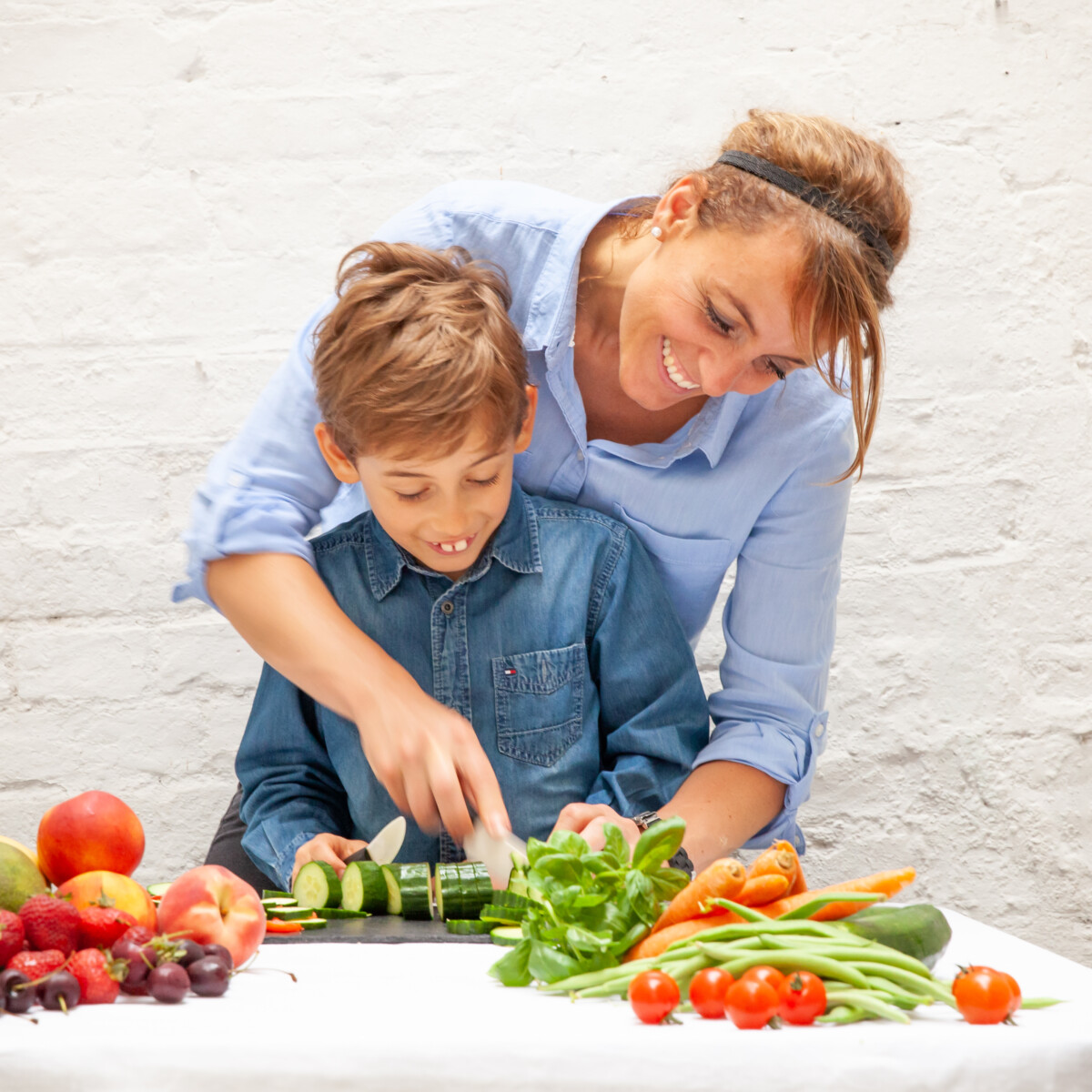 Give them a good knife
Accidents actually happen when knives are not sharp enough. The reason for this is exactly the same as it is for chefs: when we don't have good knives, we apply too much force to the knife when using it and that is when we get cut – children and adults alike. I bought my son a ceramic knife from Ikea when he was five or six. Ceramic knives stay sharp if you don't put them in the dishwasher. Of course, you only need to start your little one with a paring knife – I don't recommend them wielding a full-sized kitchen knife. They only have little hands and we're not asking them to cut great lumps of meat in their early kitchen encounters.
Your fears are not their fears
I get it, having your little ones in the vicinity of so many dangers is scary. But the worst thing you can do is let your fears rub off on them. They need to learn, they need to learn from you and they need to be reassured so they learn how to do it in the safest way possible.
Knives we've covered, but let's talk blenders. They're noisy and that can scare some children but don't avoid using them, send the kids out while you do it or make them cover their ears. Simply explain that it will be a bit noisy and why and let them know it will only last for a short time.
Hobs and ovens and the risk of burns is another frightening element but don't put them off going anywhere near them for fear of a burn, explain how to know if your particular hob is hot and how hot it might be (this will vary depending on whether you use gas, electric, induction, etc.) Likewise with ovens, don't default to "don't open the oven, it's hot!" Instead, teach them to open the oven from the side so they don't get steam in their face, make sure they know how to use oven gloves and protect their arms when putting things in and taking things out of ovens.
I know it's counter-intuitive to let your child hurt themselves, but cuts and burns are part of cooking and should be dealt with in a calm way when they do occur. It is part of the learning process and they need to understand how to deal with accidents in the kitchen.
Be patient
This is perhaps the hardest advice of all. Yes, it is super-frustrating waiting for your child to get to grips with cooking. But it is just another life skill that they need to learn in their own time. Remember when you were stressed on the school run? Your child had started school and moved from Velcro fastenings to shoelaces. You so desperately want to dive in and help but if they don't learn it, they won't be able to change their shoes at the swimming pool. Cooking is exactly the same. They are going to drop the knife and hold peeler the wrong way round, but they have to learn… and they will.
About the expert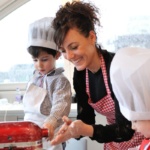 Florence Rabattet founded En Cuisine Cooking School in 2014. Passionate about food and cooking since her childhood, Florence decided to build her own cooking school designed for children and teenagers. For her, it is fundamental to see the new generations cooking from scratch with seasonal ingredients. In 2023, Florence proudly, became, a Disciple d'Escoffier in London, and reached the semi-finals of Gordon Ramsay's Future Food Stars on BBC1 (season 2). Full of energy, Florence has a unique style of teaching which children find as irresistible as the food they make. Find out more at www.encuisinecookingschool.com