Here is a selection of Minipreneur's favourite Christmas children's books that make perfect gifts for little ones this festive season.
The Boy Who Brought The Snow by Hollie Hughes
&
Anna Wilson
Talented author Hollie Hughes weaves a heartwarming winter tale about kindness and community in her latest book, The Boy Who Brought The Snow. This enchanting story revolves around one young boy and a magical snow globe, offering a perfect read for the festive season. With sparkling illustrations by Anna Wilson, the book captures the beauty of winter with its snowflakes, sledging, and holiday magic. The Boy Who Brought the Snow combines the joy of a childhood snow day with meaningful messages about openness and generosity, serving as a poignant reminder of the true spirit of Christmas.
Hollie Hughes, the bestselling author of The Girl and the Dinosaur, has crafted a story that is destined to become a cherished favourite during the holidays. It's a tale that not only warms the heart but also celebrates the magic of the festive season, making it perfect for gifting and an ideal read for sharing at Christmas.
£7.99 published by Bloomsbury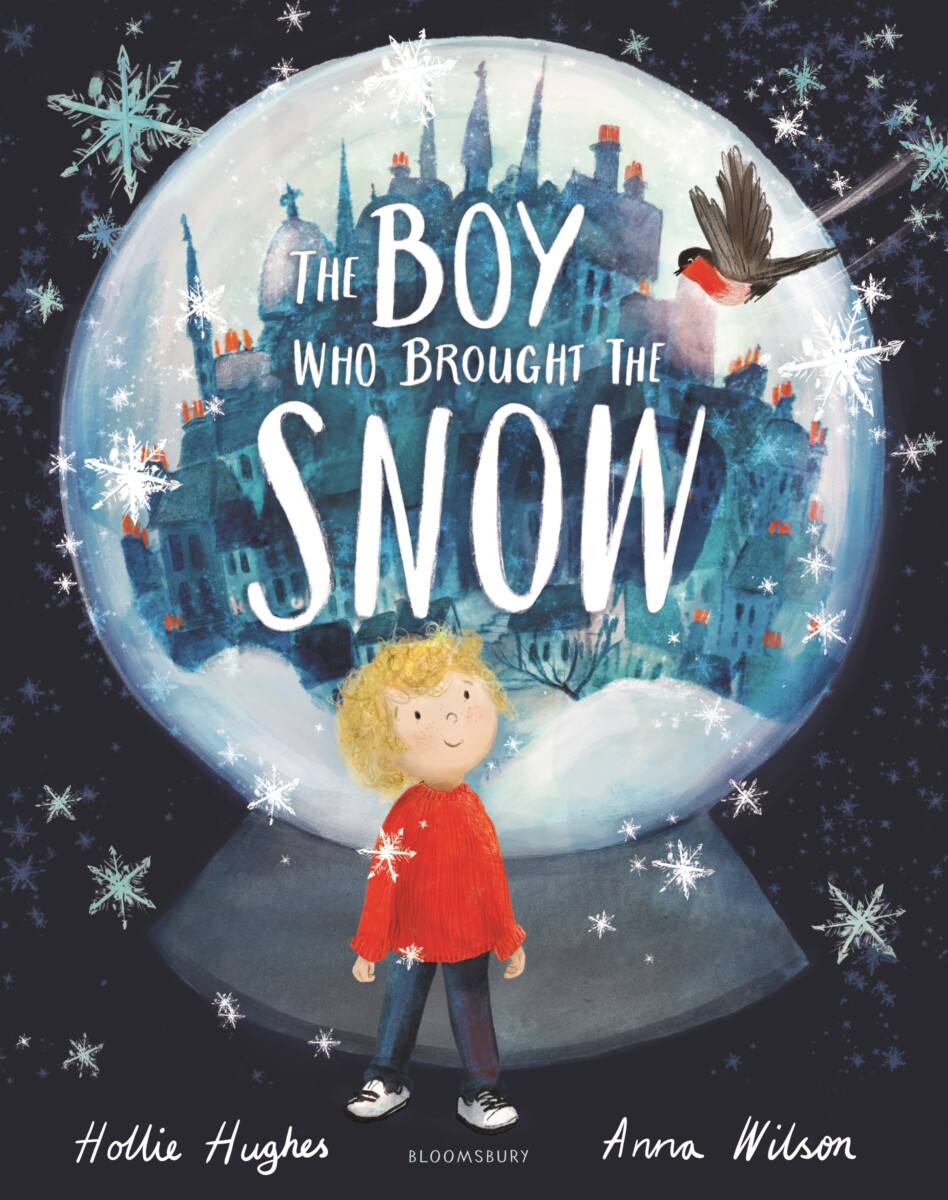 The LEGO Christmas Games Book by Tori Kosara
Add a dash of festive cheer to your holiday season with The LEGO Christmas Games Book written by children's author and LEGO® enthusiast Tori Kosara. This engaging book is your key to 55 brand-new Christmas-themed games, puzzles, challenges, and brainteasers suitable for all ages and abilities. Plus, it includes 60 LEGO bricks to bring the games featured in the book to life.
Whether you're gathered with friends or family, there's something to entertain everyone throughout the festive season. From games that have sold over 99,150 copies worldwide in The LEGO Games Book to more than 200,400 copies of The LEGO Christmas Ideas Book, this book continues the tradition of LEGO-inspired fun.
The activities and games are drawn from cultures around the world, ensuring they are culturally appropriate and suitable for a wide range of abilities. Whether you're looking for solo amusement or group excitement, The LEGO Christmas Games Book is the perfect companion for holiday merriment. So, grab your LEGO bricks and embark on a jolly adventure at ho-ho-home with friends and family!
£15.99 published by DK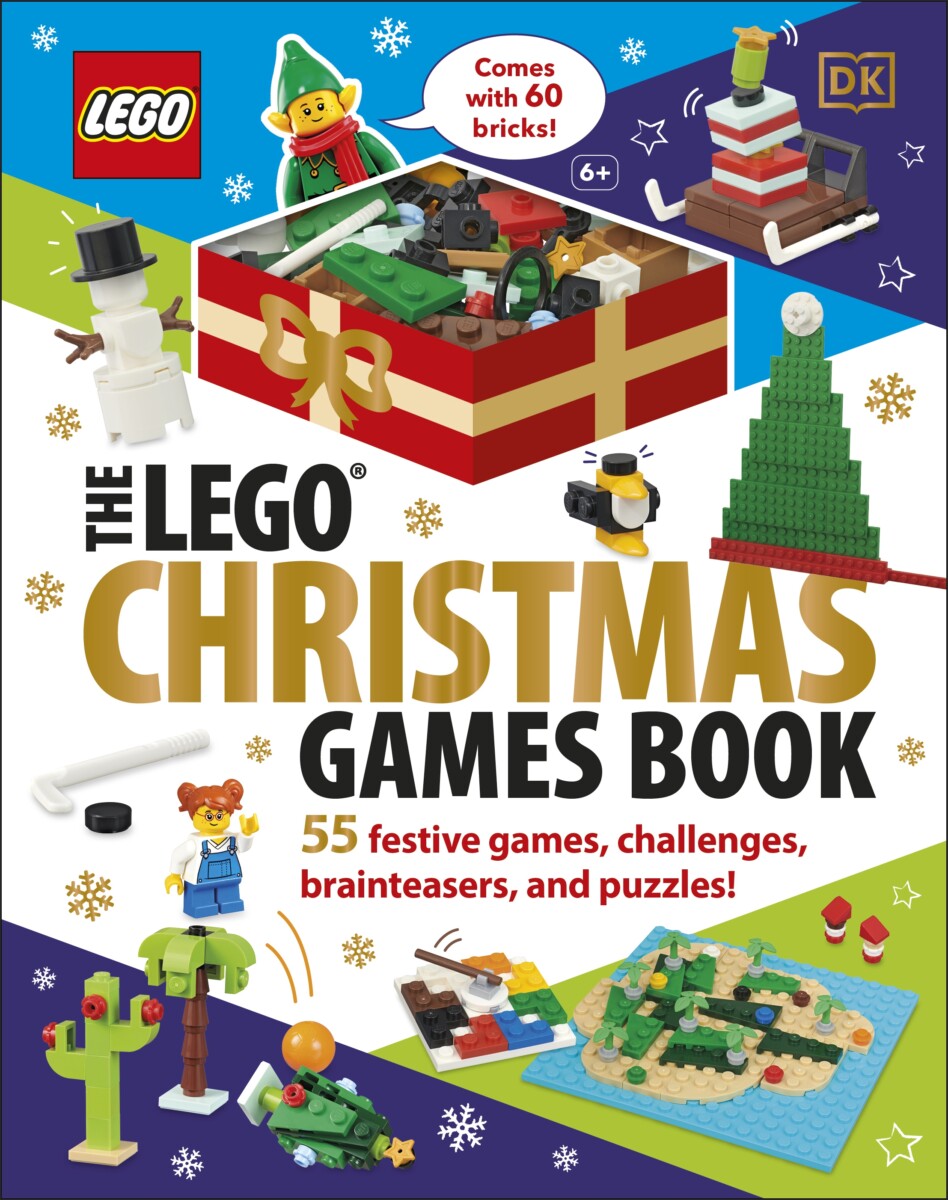 Merry Whatmas? by Eoin McLaughlin and Polly Dunbar
Join everyone's favourite Hedgehog and Tortoise in Merry Whatmas? by bestselling author Eoin McLaughlin, brought to life by award-winning illustrator Polly Dunbar. With over a quarter of a million copies sold in the series, this heartwarming tale reminds us that Christmas is all about being with the ones we love.
As Fox, Badger, and Magpie each have their own notions of what Christmas means, Tortoise and Hedgehog find themselves overwhelmed by the noise and commotion. However, in a quiet moment of reflection, they uncover the most profound lesson of all – that Christmas is about being with the ones you love.
This delightful book continues the beloved adventures of Hedgehog and Tortoise, offering a timeless message about the true spirit of Christmas. It's a perfect addition to the festive season, sharing the importance of love and togetherness with young readers.
£7.99 published by Faber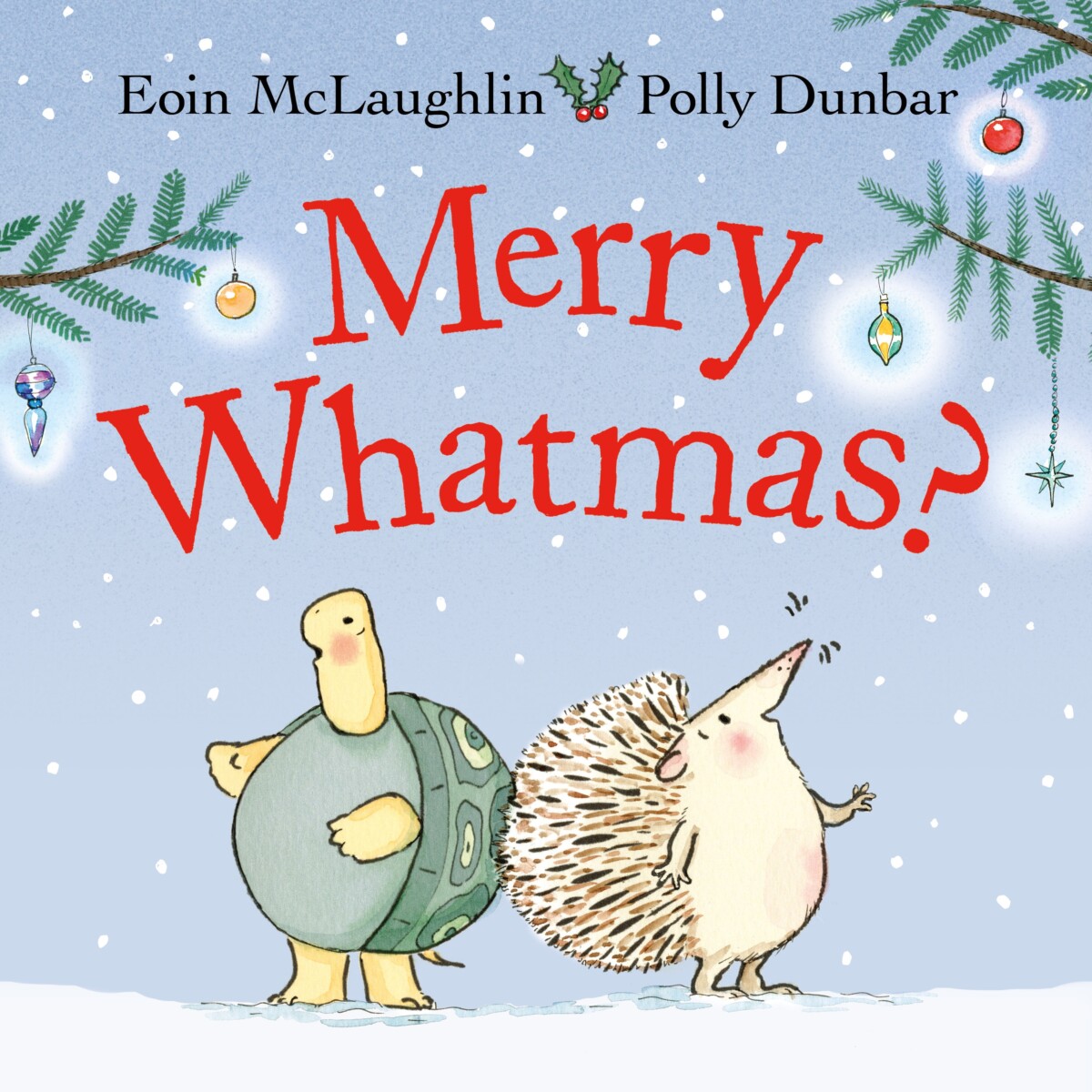 Santa's New Reindeer by Caroline Crowe and Jess Pauwels
Get ready for another hilarious Christmas adventure with Santa's New Reindeer by Caroline Crowe, featuring lively illustrations by Jess Pauwels. This delightful picture book marks the third installment in the Christmas must-have series, joining the beloved Santa's New Beard and Santa's New Sleigh.
Santa faces an potential Christmas disaster – the sleigh can't take flight without Rudolph. Fortunately, head engineer Lizzie comes to the rescue with the brilliant solution of ROBO-REINDEER! Christmas is saved… or is it?
Packed with vibrant illustrations that will fill young readers with festive joy, this funny picture book written in rhyming verse is perfect for holiday giggles. Santa's New Reindeer is a fantastic addition to the festive season, sure to have children laughing their heads off and making it a cherished part of the Christmas tradition.
£77.99 published by Faber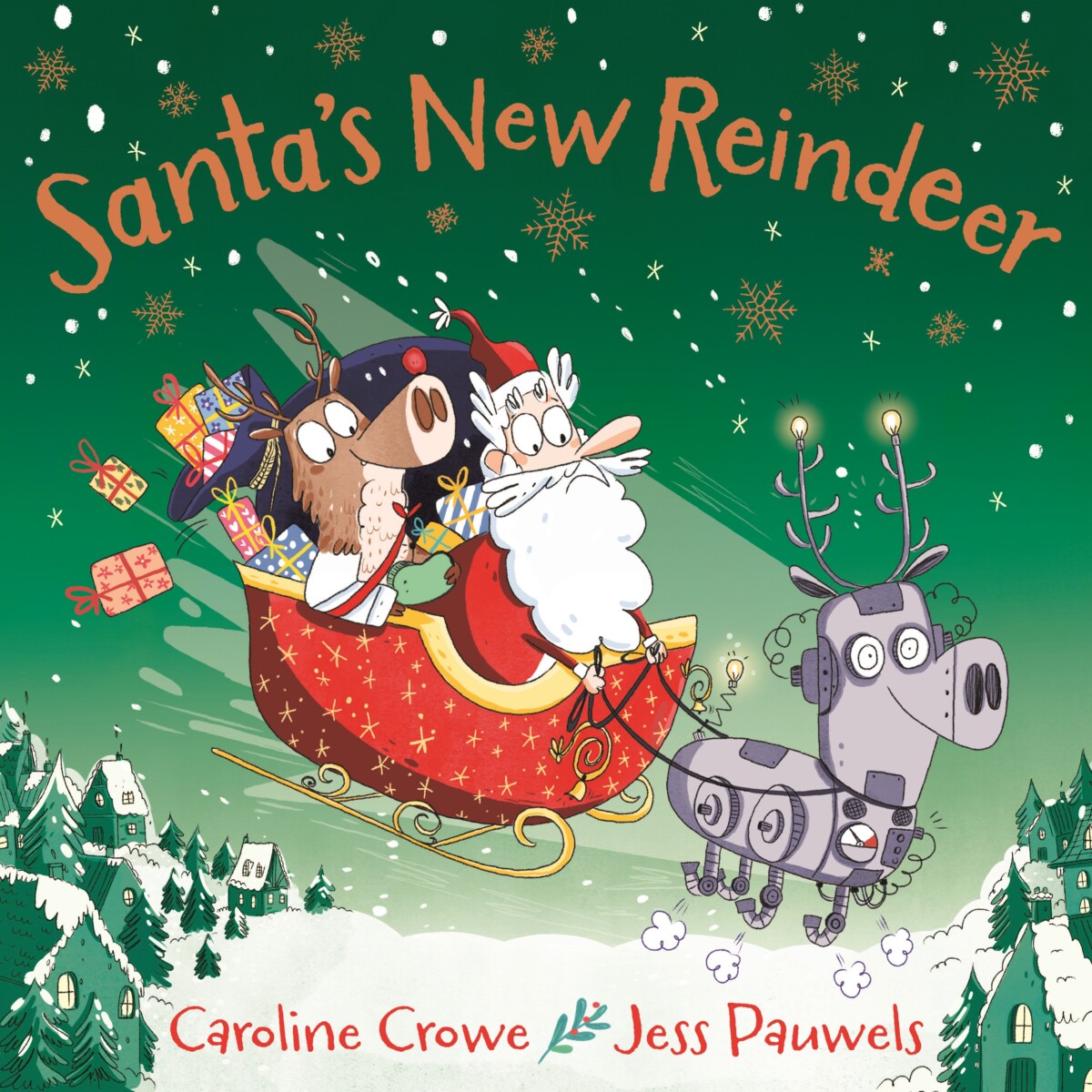 The Robin Who Stole Christmas by Rachel Morrisroe & Richard Merritt
Written by bestselling author Rachel Morrisroe with pictures by the talented London-born illustrator Richard Merritt, The Robin Who Stole Christmas presents a quirky twist on the festive season. Rotten Robin, the world's most notorious thief, decides to steal Christmas itself – from baubles to Santa Claus. But as he embarks on his plan, he discovers the unexpected consequences of his actions, leading to a change of heart.
Morrisroe's engaging storytelling coupled with Merritt's vibrant illustrations create a delightfully unconventional Christmas tale. It's a story that blends humour with a heartwarming message, making it the perfect choice for grown-ups to read aloud to their little ones during the holiday season. Young readers will cherish this unique take on Christmas and the lesson it imparts about the true spirit of the festive season.
The Robin Who Stole Christmas makes a wonderful gift choice, offering laughter, heart, and a fresh perspective on the joyous days of Christmas.
£7.99 (paperback) published by Puffin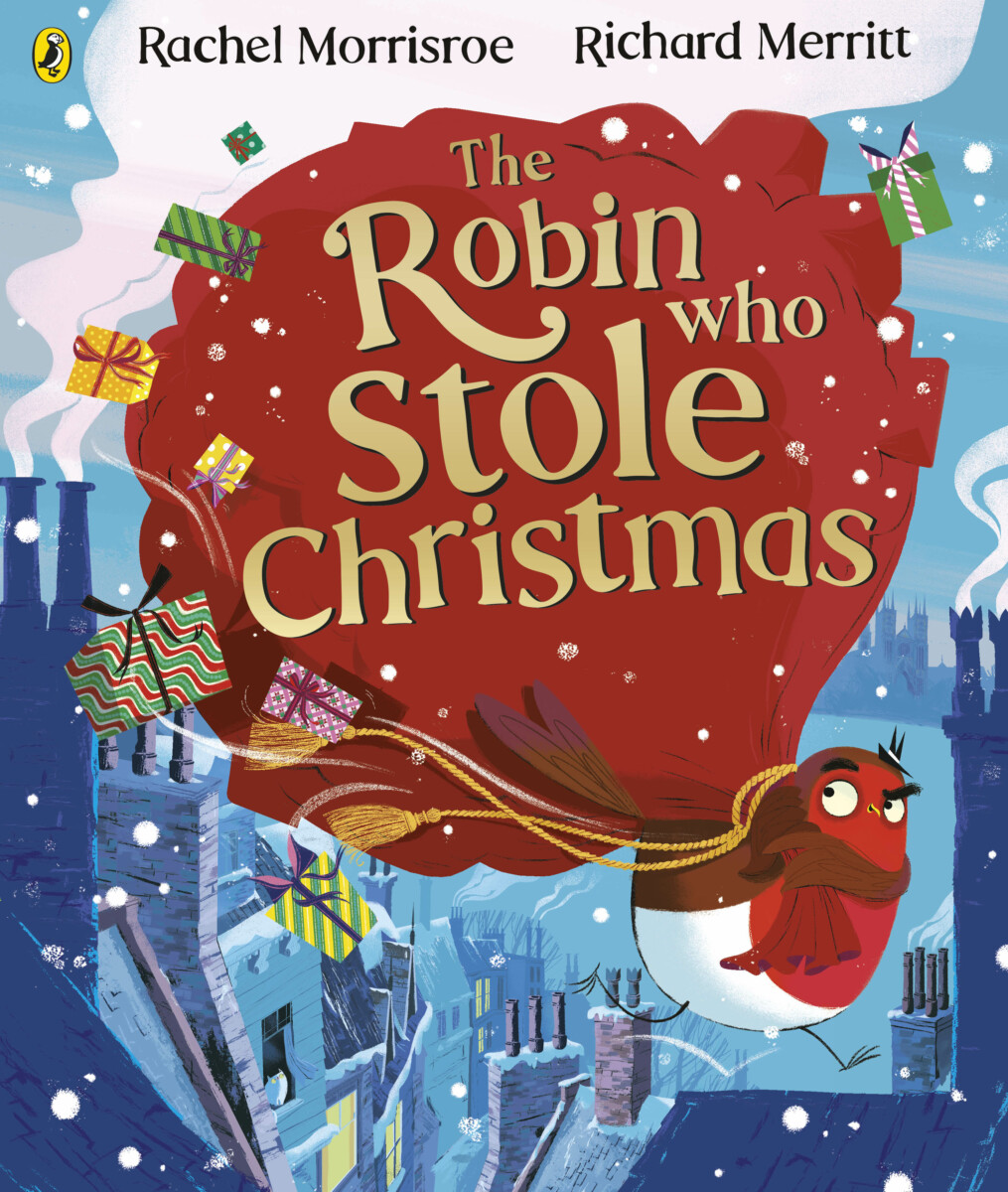 Peas On Earth by Huw Lewis Jones

& 

Ben Sanders

 
This is the latest addition to the laugh-out-loud series of picture books by award-winning author Huw Lewis Jones and illustrator Ben Sanders, in which the naughty antics of a truly terrible piece of fruit, Bad Apple, prove deliciously entertaining.
Bad Apple faces his greatest challenge yet: it's Christmas day and everyone is just so… jolly. Granny Smith's carol singing and Pineapple's incessant dancing are grating to say the least, but it's the cheery arrival of Pea and his extended family that pushes Bad Apple over the edge. It's beginning to feel a lot like Christmas… but how long can the Peas last?
£11.99 published by Thames & Hudson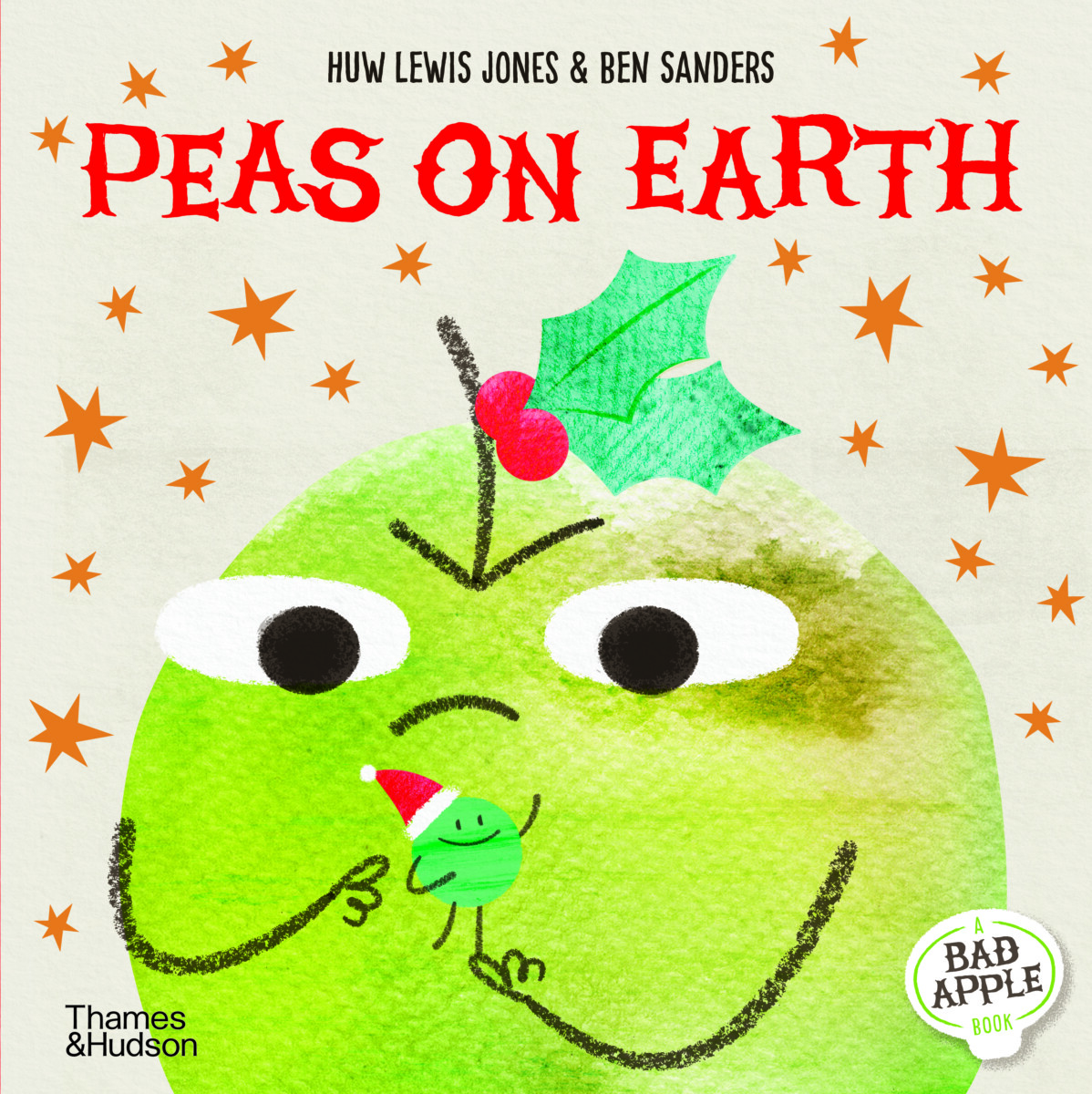 How Does Santa Go Down the Chimney? by Mac Barnett & Jon Klassen
Mac Barnett and Jon Klassen have done it again, adding a touch of whimsical magic to the age-old question: "How Does Santa Go Down the Chimney?" This delightful book invites readers, young and old, to explore the ever-enigmatic arrival of Santa on Christmas Eve.
Barnett's masterful wit and Klassen's captivating artwork come together in perfect harmony. As we ponder the logistics of Santa's chimney descent, we embrace the fanciful spirit of childhood imagination. Could Santa go feetfirst, headfirst, or even slip under the door like a piece of paper? The possibilities are endless, and each scenario is laced with absurdity and charm.
The true brilliance of this book lies in its ability to capture the innocent wonder of a child's mind. With every page turn, we venture deeper into the world of imaginative solutions, all presented with deadpan humour. Barnett and Klassen honour this timeless query with answers that are as hilarious as they are strangely plausible, making it a treasured addition to your family's Christmas traditions.
How Does Santa Go Down the Chimney? is a joyful reminder that the magic of Christmas is, above all, about celebrating the impossible and nurturing the enchanting stories that define the holiday season. It's a must-read for every child and child at heart.
£12.99 published by Walker Books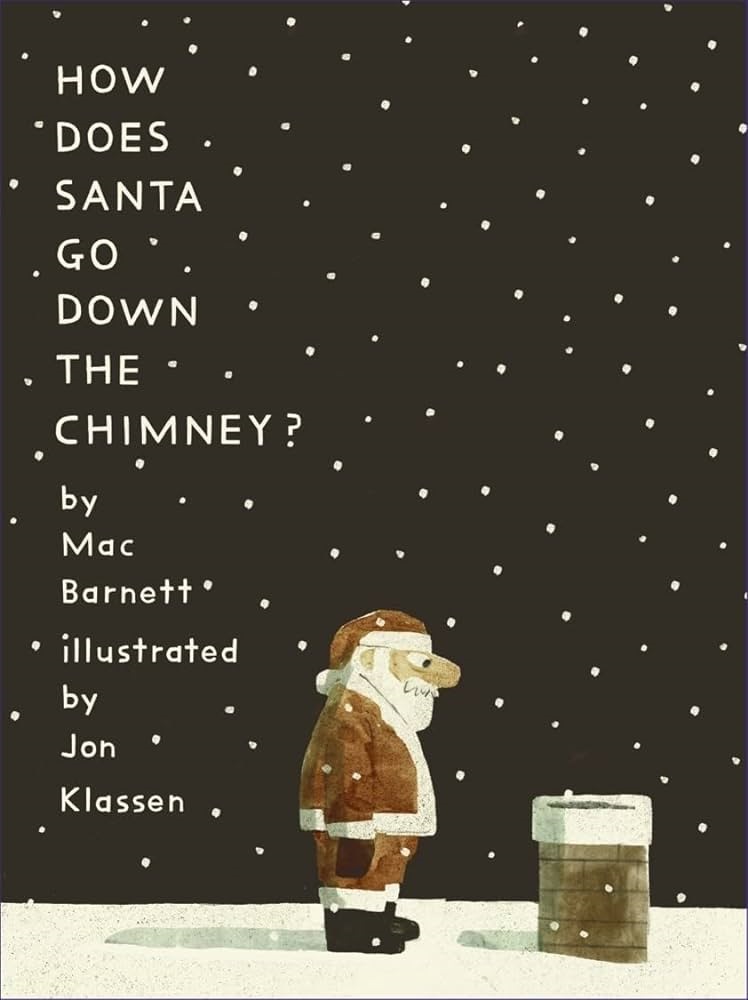 Penguin Huddle by Ross Montgomery & Sarah Warburton
Written by Ross Montgomery and beautifully illustrated by Sarah Warburton, this book is a heart-warming adventure that's perfect for children and families to enjoy together. This delightful picture book takes you into the frosty world of penguins who play all day and, when night falls, have the most heart-warming tradition: the 'Penguin Huddle.' They squeeze and squish together to stay warm and cosy. However, one night, a freezing gale causes a penguin muddle. They wake up frozen together like a giant penguin ice pop! It's a situation that stumps everyone in the Antarctic. But in this charming tale, the smallest penguin, Pipsqueak, embarks on an incredible journey. He leads the penguins to a vibrant city across the ocean, seeking help to solve their frozen predicament.
The story's heart lies in its celebration of friendship, community spirit, and the importance of asking for help when you're in trouble. Pipsqueak's courage and determination are truly endearing, making this an enchanting snowy adventure that's a joy to read. With stunning illustrations that bring Antarctic landscapes and bustling cities to life, Penguin Huddle is a unique and wonderful addition to your child's winter reading collection.
£7.99 published by Walker Books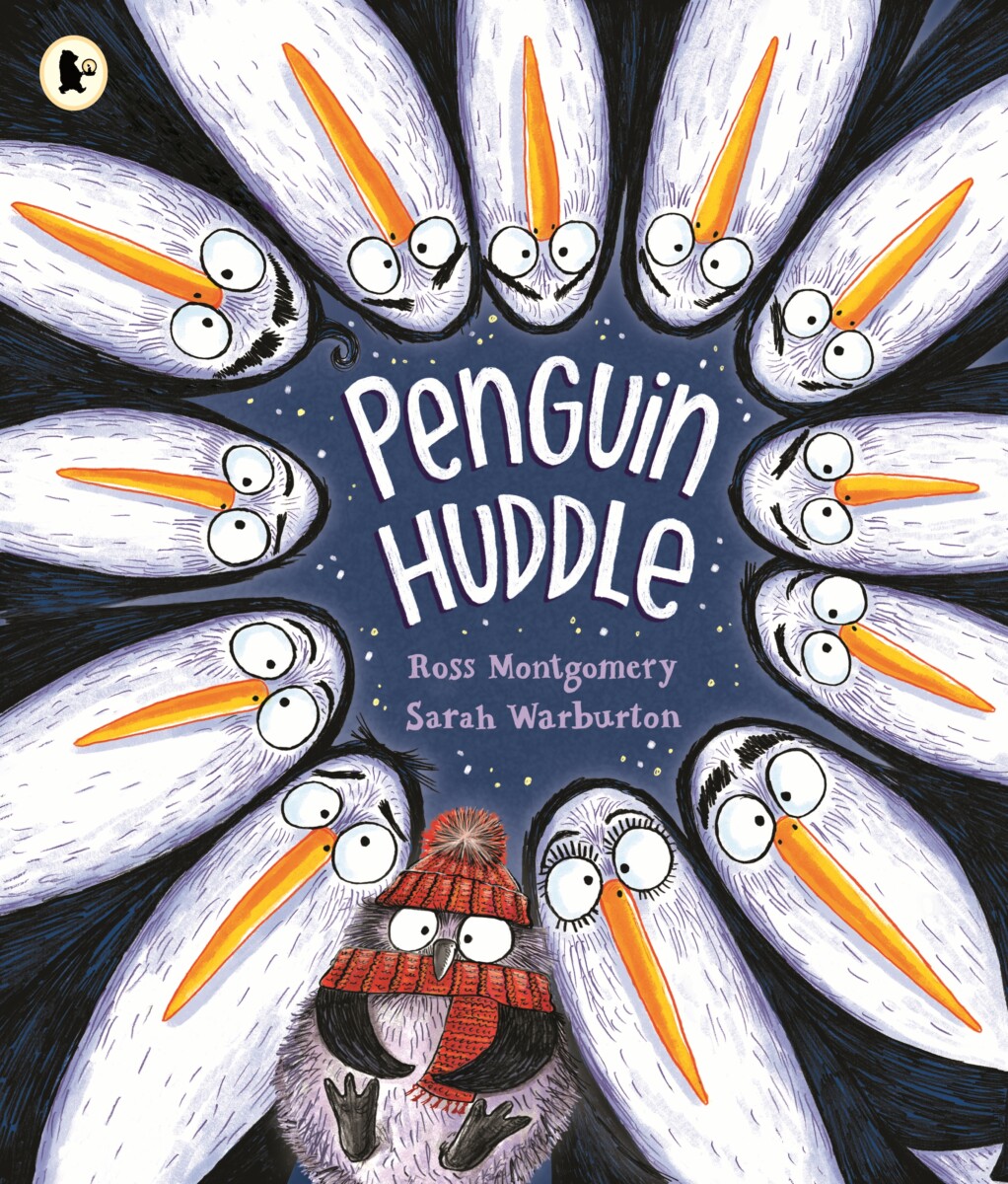 The Red Sledge by Mick Jackson & Victoria Ball
If you're on the hunt for a delightful winter story, look no further than The Red Sledge written by Mick Jackson and beautifully illustrated by Victoria Ball. This heart-warming tale is perfect for snuggling up with your little ones on a chilly evening. When Mabel Taylor receives a shiny red sledge for Christmas, she's bursting with excitement. But there's a twist – there's no snow in sight! Undeterred, Mabel's boundless imagination whisks her away on extraordinary adventures. This timeless story celebrates the power of children's imagination and their resourcefulness. It reminds us that even when the weather doesn't cooperate, children can turn any situation into a grand adventure.
This snowy offering, set in the days after Christmas, captures the essence of festive joy and the magic of childhood imagination. The Red Sledge is a heart-warming reminder that sometimes, the most incredible adventures happen right in our minds. Mick Jackson, a Booker-shortlisted novelist, makes his enchanting debut in children's literature with this book. The enchanting illustrations by Victoria Ball bring Mabel's world to life, making it a perfect addition to your child's bookshelf this winter and a charming gift for little ones.
£7.99 published by Walker Books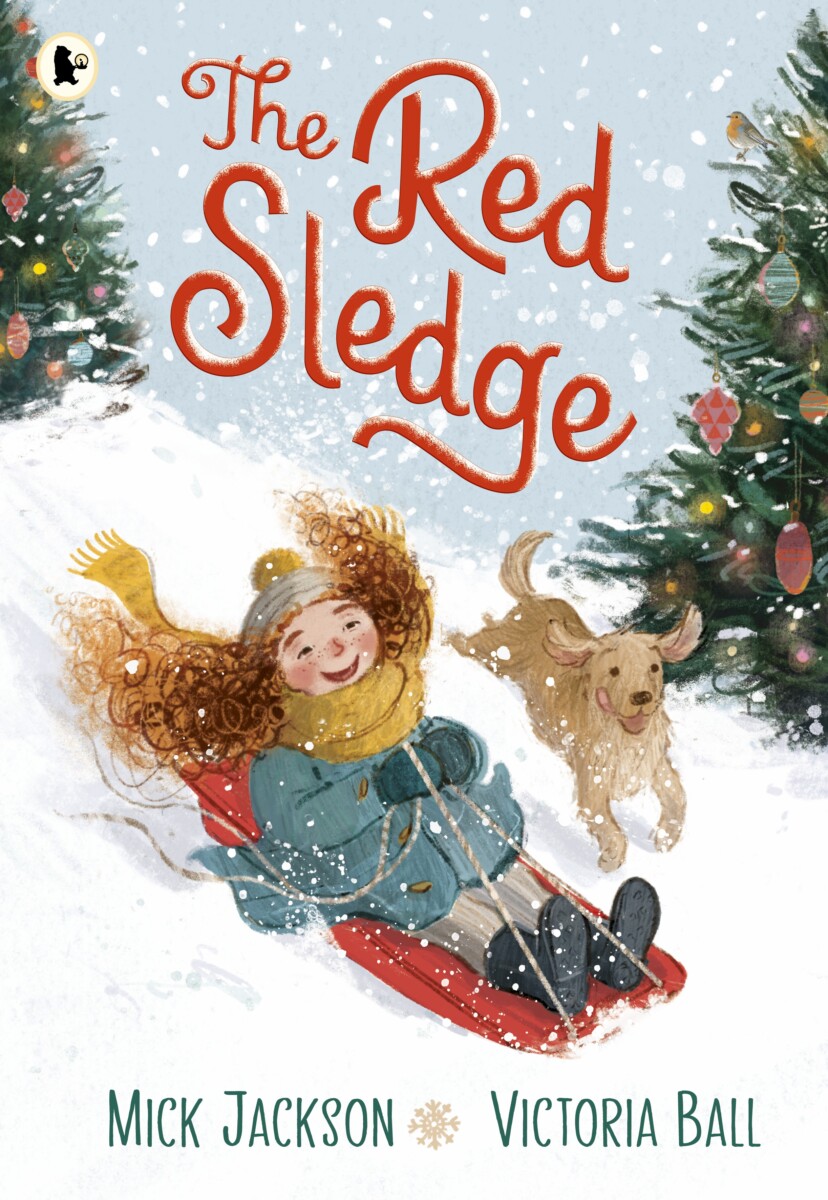 Twas the Night Before Christmas by Clement C. Moore & P.J. Lynch
If you're searching for the perfect Christmas gift that captures the timeless magic of the season, look no further than this version of Clement C. Moore's famous poem. Twas the Night Before Christmas is stunningly illustrated by acclaimed children's book creator P.J. Lynch – Ireland's fourth Laureate na nÓg for children's literature. He has received numerous prestigious awards, including the Kate Greenaway Medal and the Christopher Medal multiple times.
This beautifully reimagined classic Christmas verse takes you on a journey through a snowy, candlelit world. P.J. Lynch's intricate illustrations will captivate children and adults alike, from the stockings hung by the chimney to St. Nicholas's bundle of toys. Lynch's meticulous research and attention to detail shines through, making this book one to return to again and again. His artistry brings the poem's festive spirit to life so this book is an ideal gift for Christmas that will be cherished over the years. It's a must-have addition to your children's Christmas bookshelf!
£7.99 published by Walker Books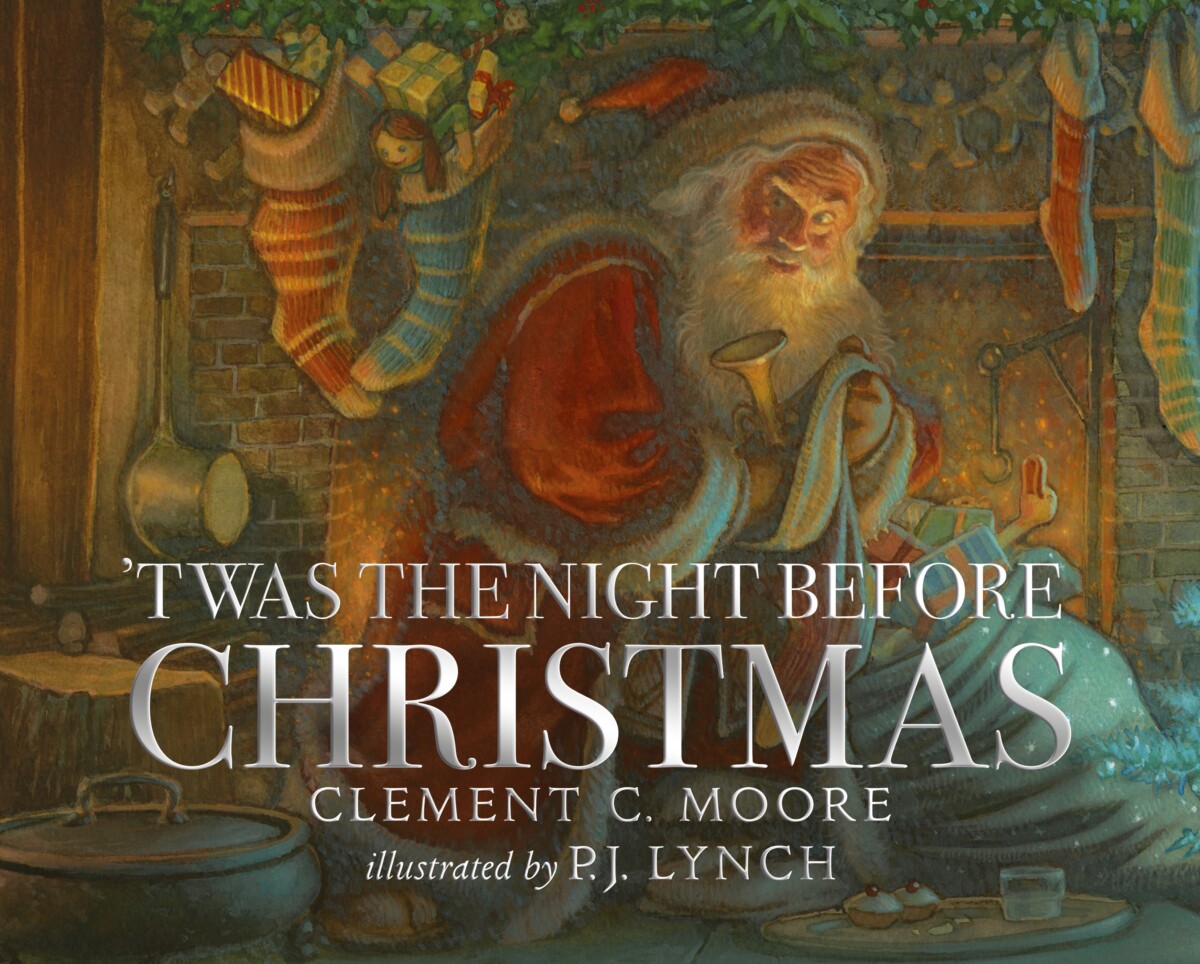 Bunnies in a Sleigh: A Crazy Christmas Story! by Philip Ardagh & Ben Mantle
This book is a festive adventure like no other, written in raucous, rhyming text by Philip Ardagh and beautifully brought to life by Ben Mantle's vibrant illustrations. On Christmas Eve, the Sunnytown bunnies come to Santa's rescue when his elves fall ill from too many candy canes. What follows is a delightful chaos, from chimney hops to stocking stuffings, all while having the time of their lives on Santa's sleigh. The pages are brimming with brilliantly clever Christmassy sub-plots that children will adore exploring.
Perfect for reading aloud around Christmas, this heart-warming book is filled with holiday magic and mischief that guarantees hours of festive joy when shared with little ones. Philip Ardagh's laugh-out-loud storytelling has been cherished worldwide in over 40 languages, and this book is yet another testament to his talent.
£12.99 published by Walker Books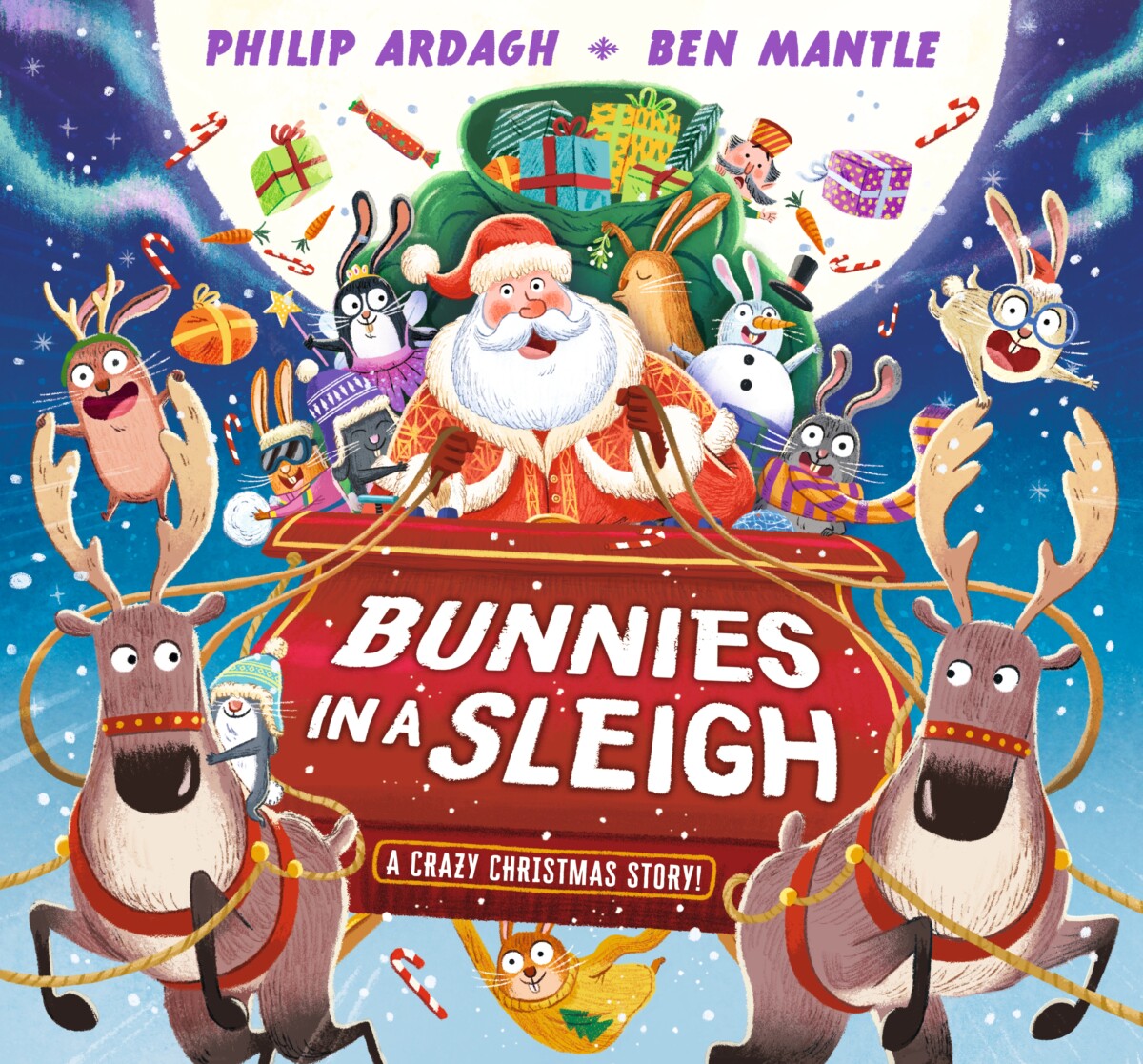 My First Christmas Cook Book by David Atherton & Katie Cottle
Get ready to cook up a storm with your kids this Christmas thanks to My First Christmas Cook Book written by GBBO winner David Atherton! This delightful book is an ideal way to introduce budding young chefs to the magic of festive cooking. Inside, you'll find a treasure trove of recipes, including delicious gifts, delectable party food, and showstopper cakes, all expertly explained with beautifully illustrated step-by-step instructions. From Reindeer Chocolate Bark to Golden Crown Bread, there's a wide variety of traditional and creative bakes to keep the whole family entertained.
This book is the perfect gift for young children who want to get into the festive spirit and help their grown-ups in the kitchen. It's filled with inspiring content to ensure your holiday season is filled with tasty delights. This is the fourth book in David Atherton's popular My First Cook Book series and this festive edition is a great addition for any little chef's cookbook collection.
£14.99 published by Walker Books