Combining the variety of rich flavours found in the Levant region encompassing Lebanon, Syria, Turkey, Cyprus, Israel, and Palestine, CERU takes its customers on a journey across the Middle East from its first restaurant opened in South Kensington and now from its second site just opened in Soho.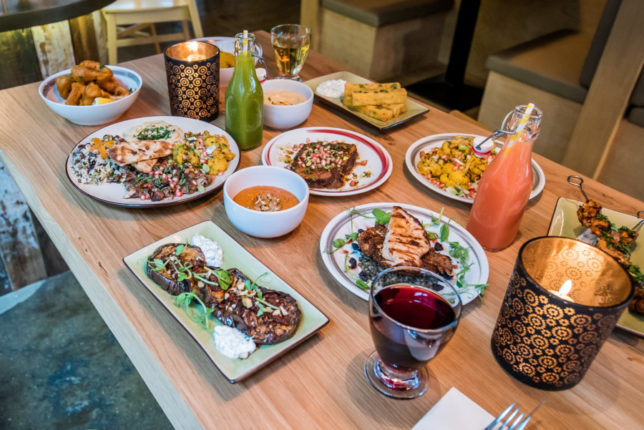 CERU takes food from the sun-drenched shores of the Levant region and adds their own twist to them. We couldn't wait to visit the new CERU Soho restaurant to try some of these reimagined Levantine dishes.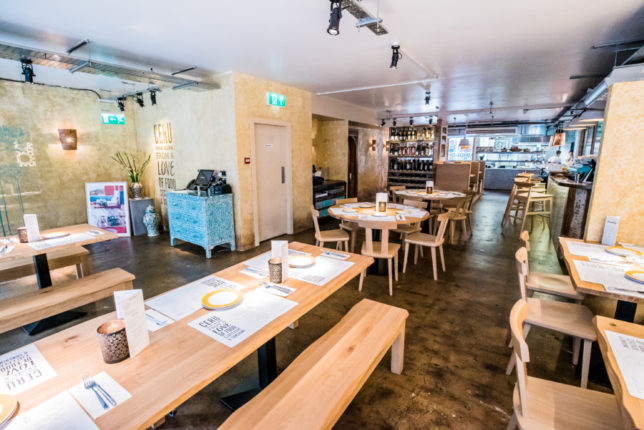 It is said that the ancient Romans and Phoenicians enjoyed many of the dishes that are served in CERU today which include things like Houmous, Shish Taouk, and Halloumi. In the 21st century, CERU Soho offers Levantine food that is just as authentically tasty as it is in the sun-drenched region that inspired the restaurant menu.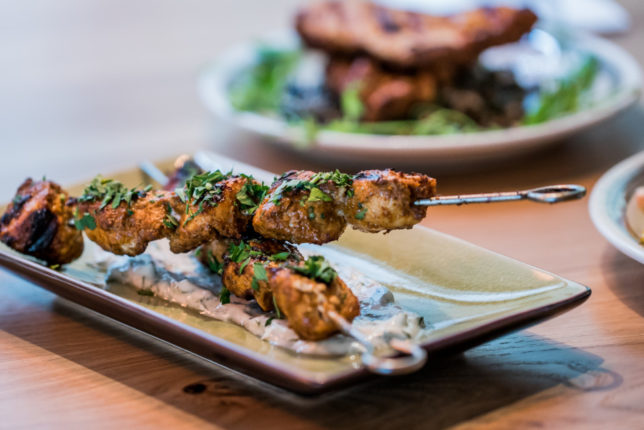 With an exciting array of dishes all guaranteed to be delicious, CERU Soho uses rich spices to create a fabulous and stimulating menu. CERU's menu features over 100 ingredients with more than 20 individual spices, including typical favourites and new, unique tastes.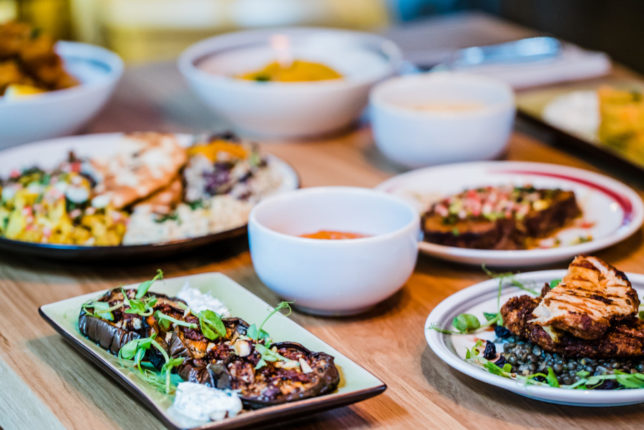 With two branches to explore Levantine cuisine, CERU can be first found tucked away on Bute Street, near South Kensington or in their Soho location. CERU Soho is open seven days a week for brunch, lunch, and dinner, featuring an extensive selection of unique wine, speciality beer, and gorgeous cocktails.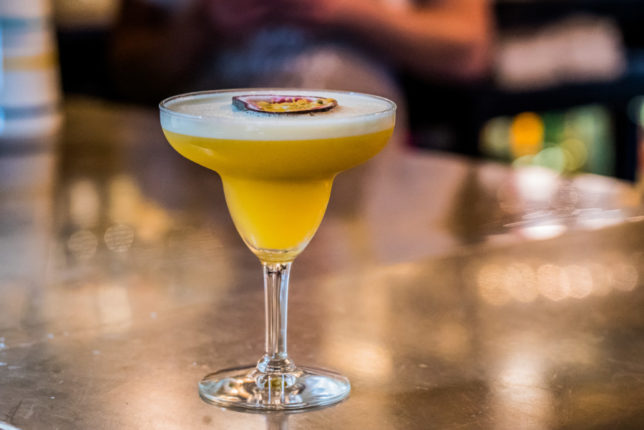 The Lamb Shoulder is one of CERU's signature dishes. The roasting joint is a staple in Levantine culture, with lamb being the centre of hundreds of dishes. Levantine lamb is always super tender and savoury, falling off the bone with incredible ease. The CERU philosophy on lamb is simple: slow-roast lamb shoulder for five hours in a secret blend of 12 Shawarma spices, topped with pomegranate, fresh mint, and pistachio sauce.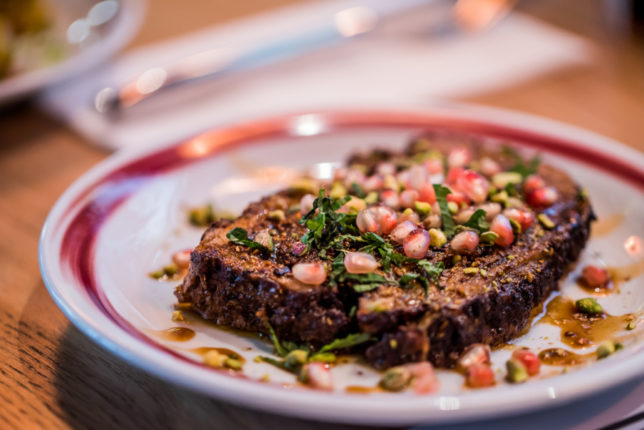 CERU's founder, Barry Hilton, set up the restaurant to provide a culinary insight into the Levant region. He says, "Encouraged by Levent Kayapehlivan, who I met in a backstreet café near the Galata Bridge in Istanbul, I was inspired to create a flavour journey that provides an insight into the rich food heritage of the region. The menu at CERU uses authentic ingredients and cooking methods, but without the need to faithfully recreate well known dishes. It has been great fun — I hope you enjoy eating it, as much as I did creating it."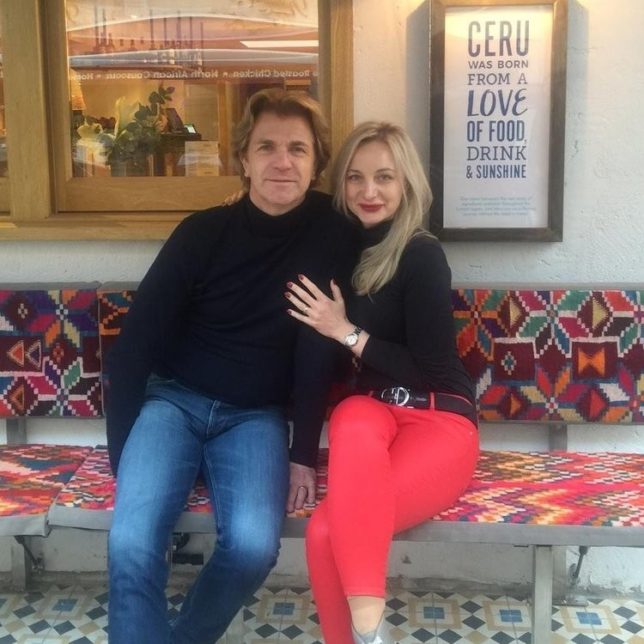 What is great about CERU Soho is the way the menu is set out to be perfect for sharing between small or large groups. There is something for everyone.  It is great for carnivores and vegetarians alike.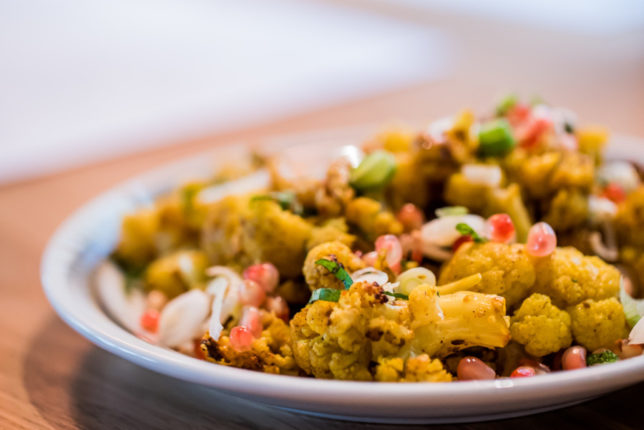 An interesting choice for vegetarians or those wanting a lighter option is the salad of peach, feta & red onion with pistachio, mint, red chilli and a citrus dressing.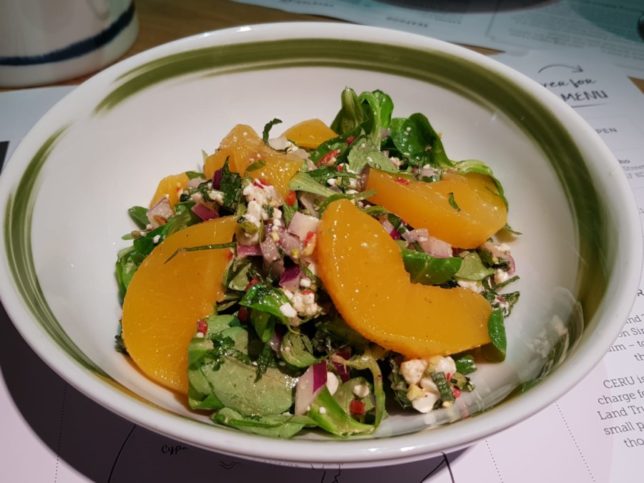 Alternatively you can warm it up a little with the roasted aubergines with chermoula with a herb yoghurt and lohz. Just one of the tasty vegetable dishes at CERU Soho.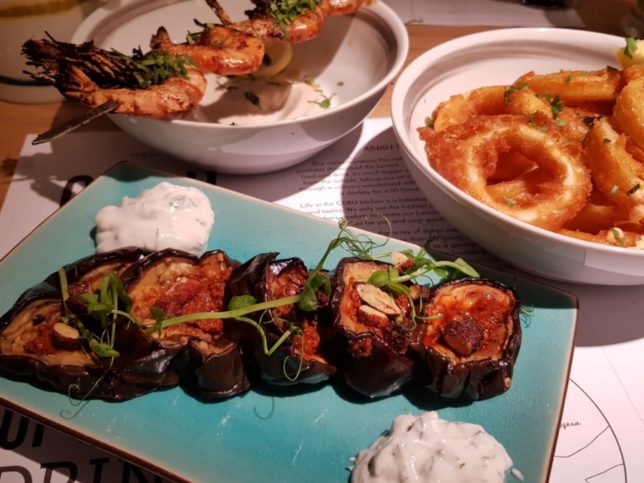 A must-try dish at CERU Soho is Karides – whole grilled garlic prawns with a dried lime & coriander labneh.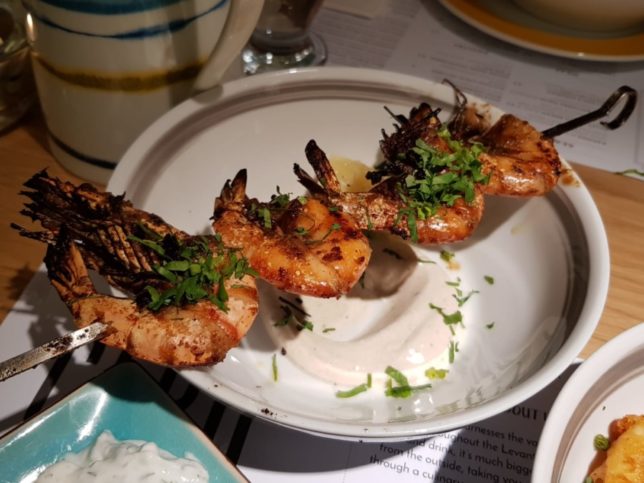 A dish one finds on many tapas and starter menus is calamari, however at CERU Soho these spiced battered squid rings with a harissa yoghurt are a cut above your regular seafood favourites. The thicker cut ensures a juicy bite every time.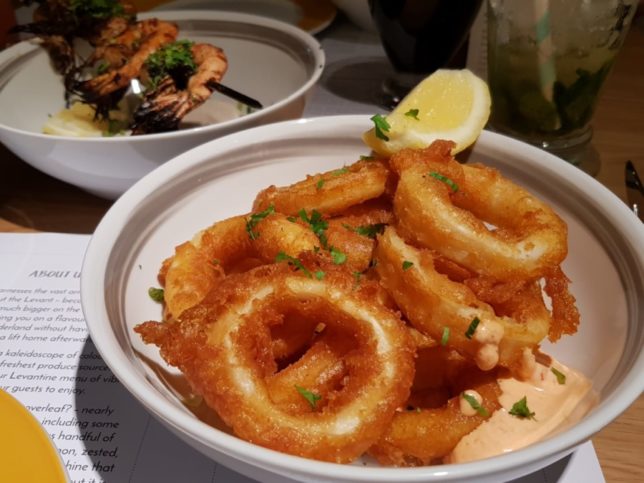 For meat lovers visiting CERU Soho we recommend the lamb shoulder slow roasted for 5 hours in CERU's secret blend of 12 shawarma spices and served with a pomegranate, fresh mint and pistachio sauce.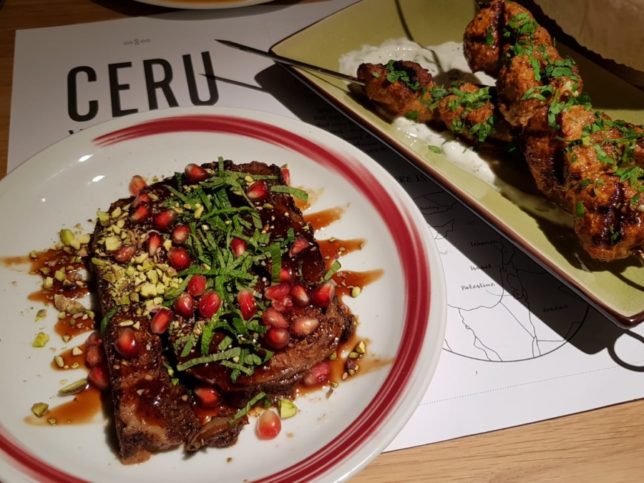 A nice side addition and vegetarian friendly option is the spiced warm cauliflower & walnut with pomegranate, spring onion and mint. Just one of the delicious Levantine dishes signed off by CERU's owner Barry Hilton for his Soho restaurant born from his love of food, drink and sunshine.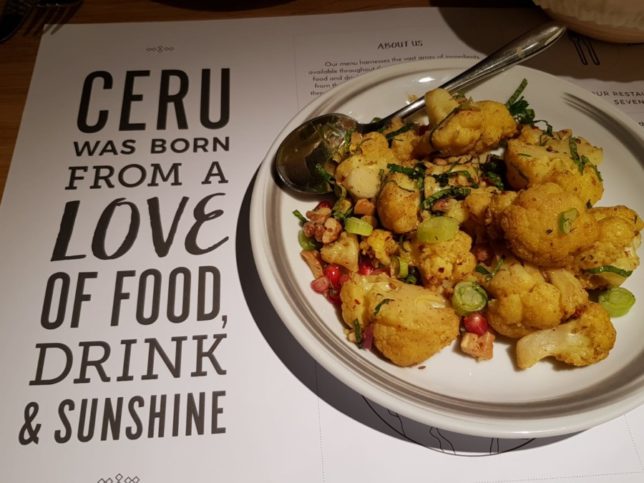 We were intrigued to taste the Persian Kafta – Grilled skewer of aromatic spiced beef with a tarator sauce. Perhaps a little different for our tastes but clearly a popular choice with fans of the newly opened CERU Soho and their Levantine cuisine.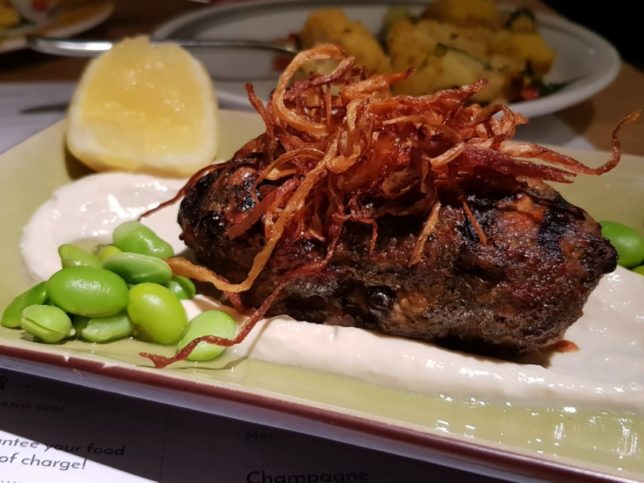 Another favourite at CERU Soho is the Shish Taouk – paprika and lemon marinated grilled cubes of chicken breast, with a herb yoghurt. The chicken was so soft and succulent it would be a crime not to order this dish.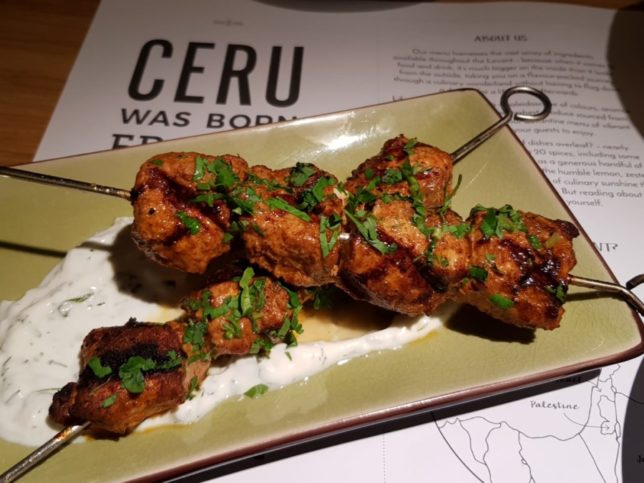 For a decadent finish to an evening enjoying a feast of flavours from the Levant region, why not indulge in CERU's dark chocolate mousse with sour cherry and pistachio.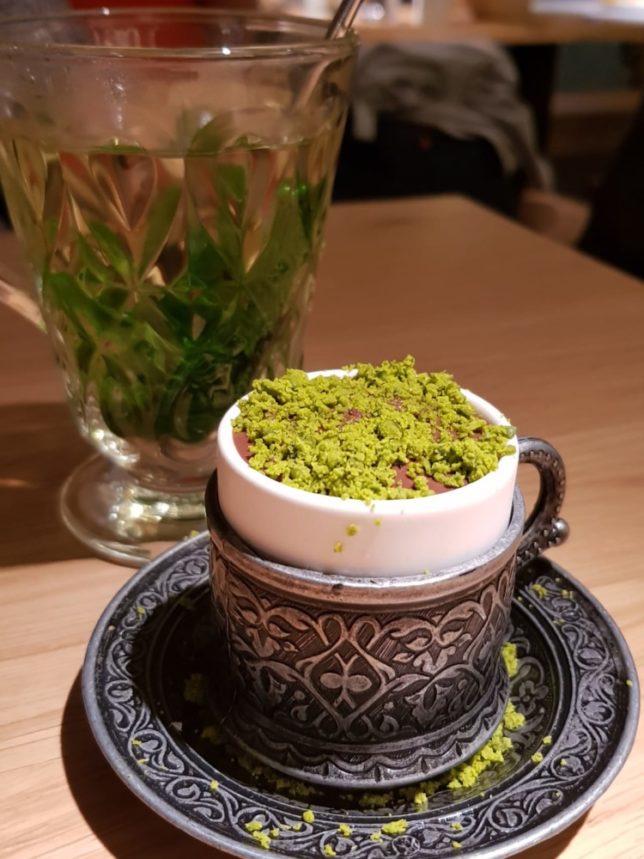 CERU Soho is the perfect dining destination for couples, dates, friends, colleagues and any lovers of the fragrant flavours of Levantine cuisine. We highly recommend CERU and are very pleased they have opened another restaurant in the heart of London's West End..
CERU Soho
11 D'Arblay Street, London W1F 8DT
020 3195 3002
www.cerurestaurants.com
@CeruLondon