Founded by the Fraquelli brothers, Andrea and Alberto, the Brasseria Family consists of two all-day Italian restaurants in Notting Hill and Marylebone that have quickly become beloved fixtures in the community. Nestled in the vibrant neighbourhood of Notting Hill, Brasseria is a haven where Italian tradition merges effortlessly with refined elegance and a genuine passion for hospitality. Stepping into Brasseria feels like embarking on a culinary journey that combines the flavours and style of Italy with the impeccable service of New York and the grandeur of Parisian brasseries.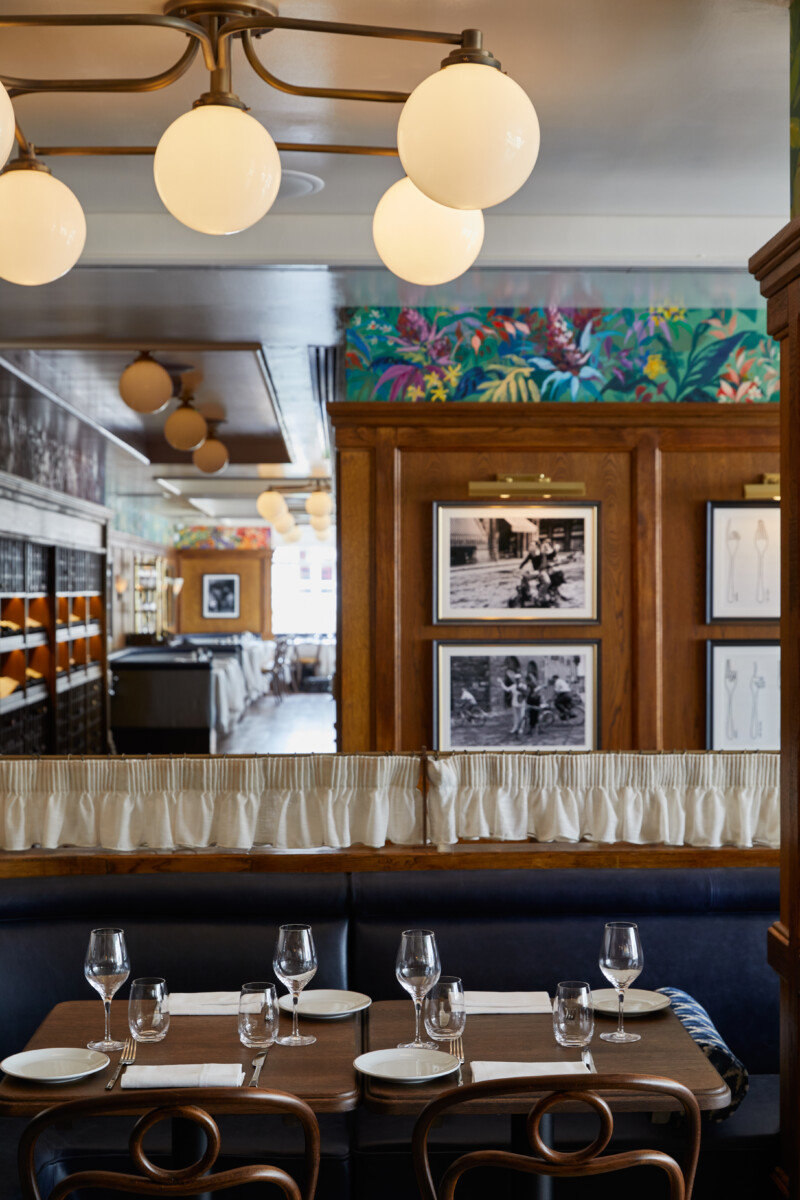 The Fraquelli brothers, being third-generation restaurateurs, have cultivated their flair for exceptional service and style, honed by Andrea's experiences at Café de la Paix in Paris and The Wolseley. Drawing inspiration from their bustling metropolitan surroundings and their family's rich restaurant heritage, Alberto and Andrea have crafted a dining experience that embraces the spirit of their neighbourhoods. Following in the footsteps of their grandfather, Lorenzo Fraquelli, and their father, Stefano Fraquelli, the brothers established their own company, Getti Ltd, and introduced the first Brasseria location on Marylebone High Street in May 2018, followed by the Notting Hill establishment in September 2021. The design of Brasseria's restaurants is an enchanting blend of the lively atmosphere found in Parisian cafes and the cosmopolitan vibe of downtown New York City. The vision behind their spaces is to create an environment that authentically captures the essence of Italian dining within a vibrant cosmopolitan setting.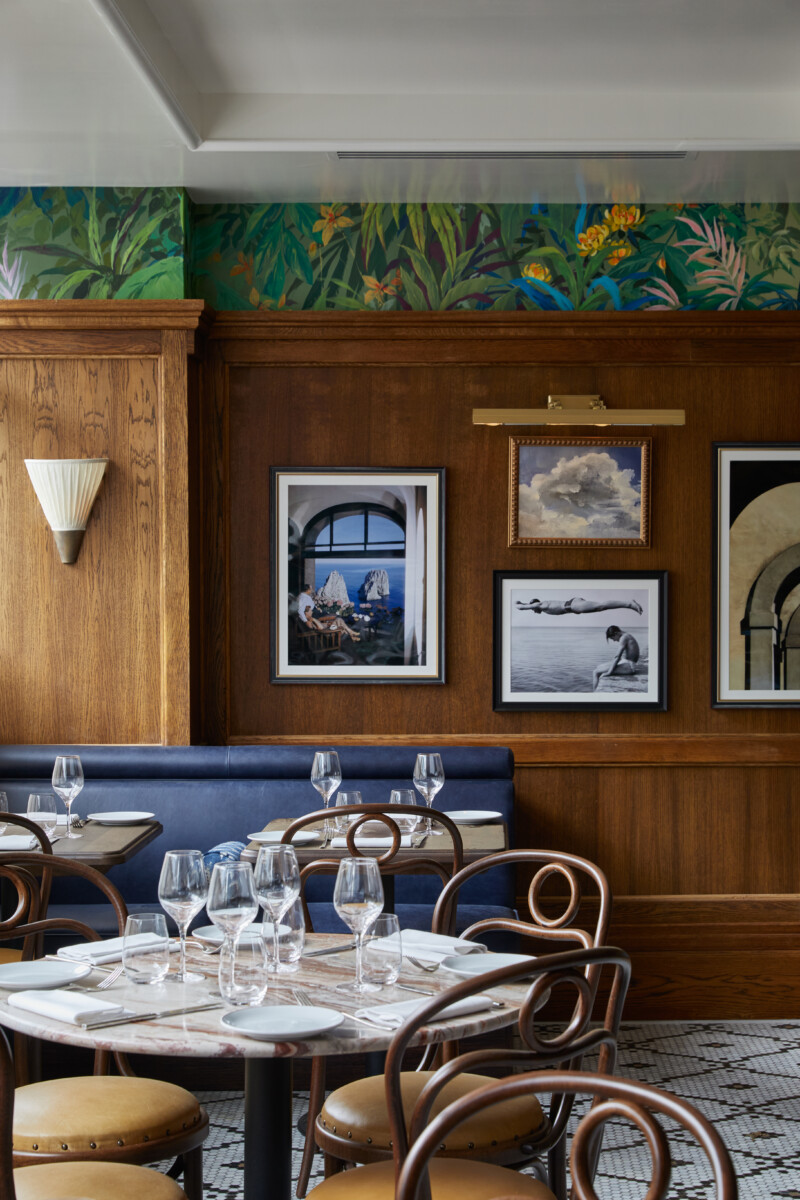 Situated at the corner of the iconic Portobello Road and Westbourne Grove, Brasseria in Notting Hill continues the legacy of its Marylebone sibling, infusing the neighbourhood with a genuine taste of Italian heritage and a touch of glamour. In the kitchen, the culinary team draws inspiration from Italy while paying homage to the traditional French brasserie, skillfully utilizing the freshest seasonal ingredients infused with Italian flavours.
The Notting Hill location, which opened its doors in September 2021, boasts a captivating design spread across three distinct areas: the inviting terrace, the stylish bar area, and the elegant dining room adorned with a stunning wine display showcasing the Family's prized collection of fine Super Tuscan wines. Inspired by the wood-panelled trattorias of Florence, the design also features hand-painted floral friezes that gracefully traverse all sections of the restaurant.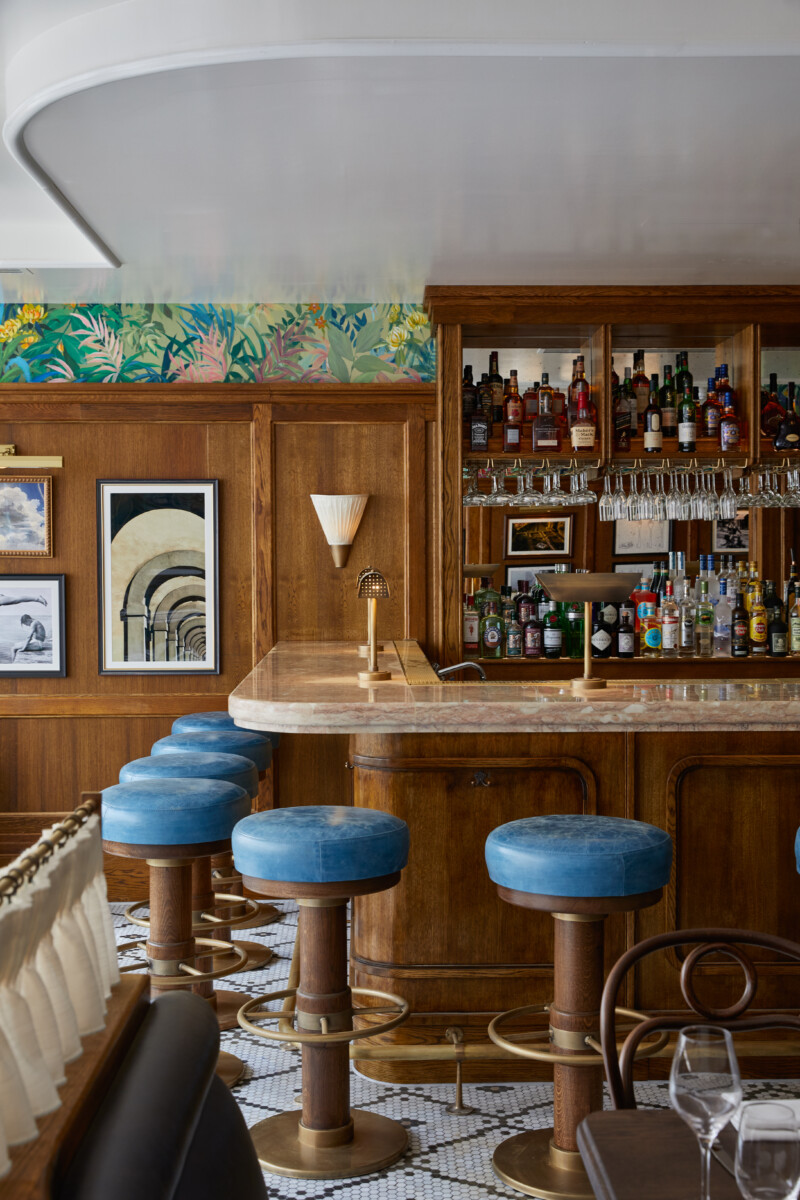 The menu offers a delightful array of dishes, including signature favourites such as the Cotoletta alla Milanese, the hand-made Fettuccine della Casa with porcini mushrooms and truffle cream, and the captivating Dover Sole alla Mugnaia, expertly plated and deboned tableside. Guests can also indulge in the Tartare di manzo, a customer favourite prepared at the table in true Parisian fashion. With an extensive selection of salads and thin-crusted pizzas, Brasseria caters to a wide range of palates.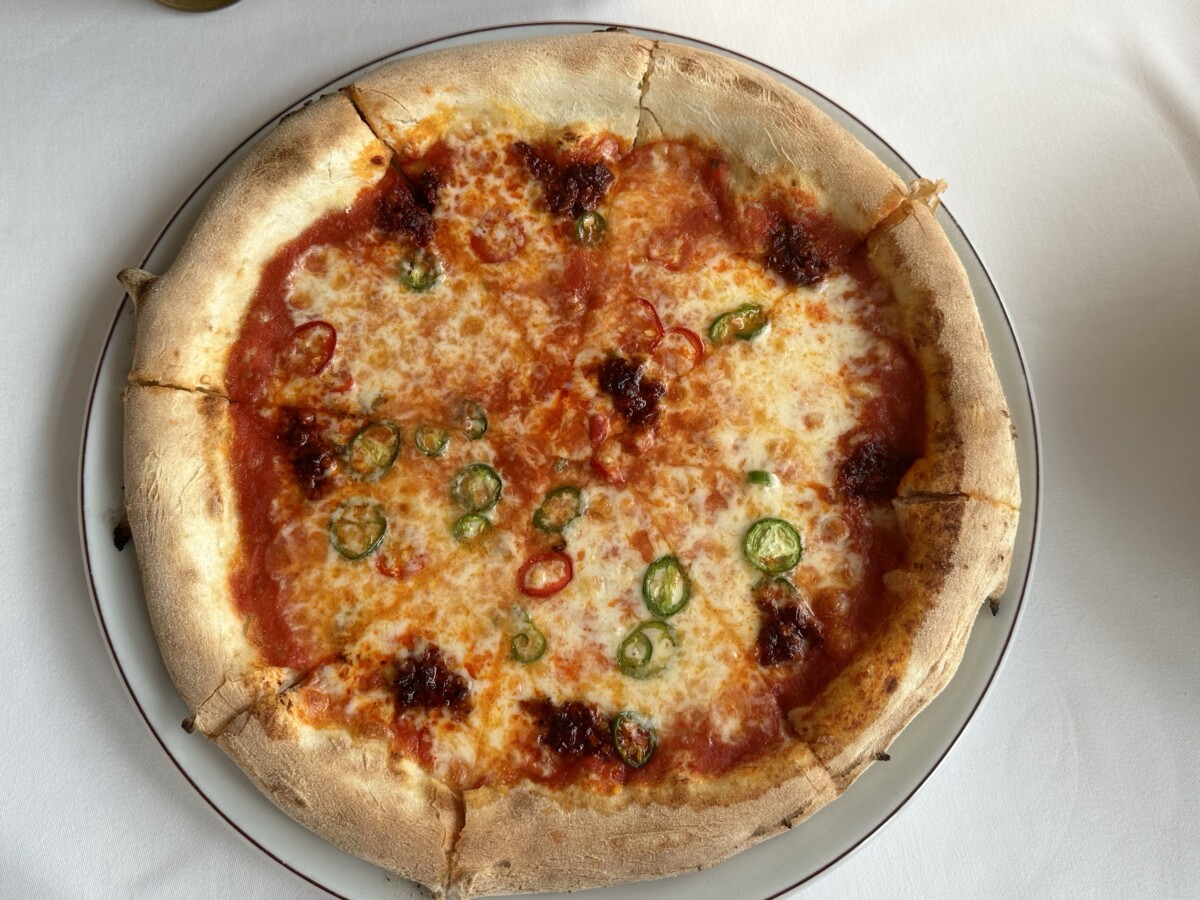 The bar team at Brasseria is skilled in the art of crafting classic cocktails, expertly shaking and stirring Espresso Martinis and Negronis to order to perfectly complement the dining experience. As the evening unfolds, patrons find themselves perched at the marble-topped bar, savouring Stuzzichini of Zucchini fritti and Bruschetta al pomodoro while relishing a glass of wine from Brasseria's impressive collection of Super Tuscan wines. The bar area seamlessly connects to the main dining room through a captivating walkway lined with bottles of fine wine, creating an ambiance that exudes sophistication and refinement.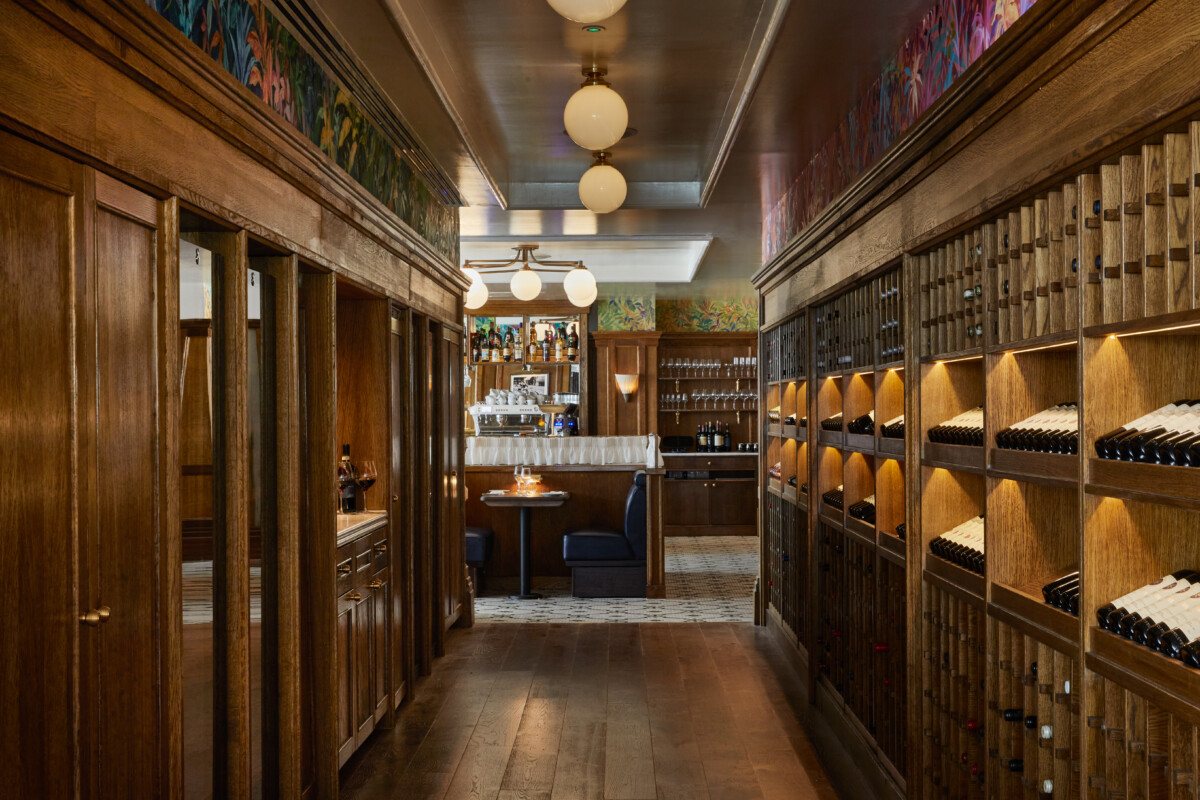 From the expertly curated Cocktails List, we highly recommend Paper Planes for those who like a strong but perfectly balanced drink. For designated drivers or those choosing to avoid alcohol, the Mango Mule has an interesting combination of fruit puree, honey and cucumber making it wonderfully refreshing during the warmer weather.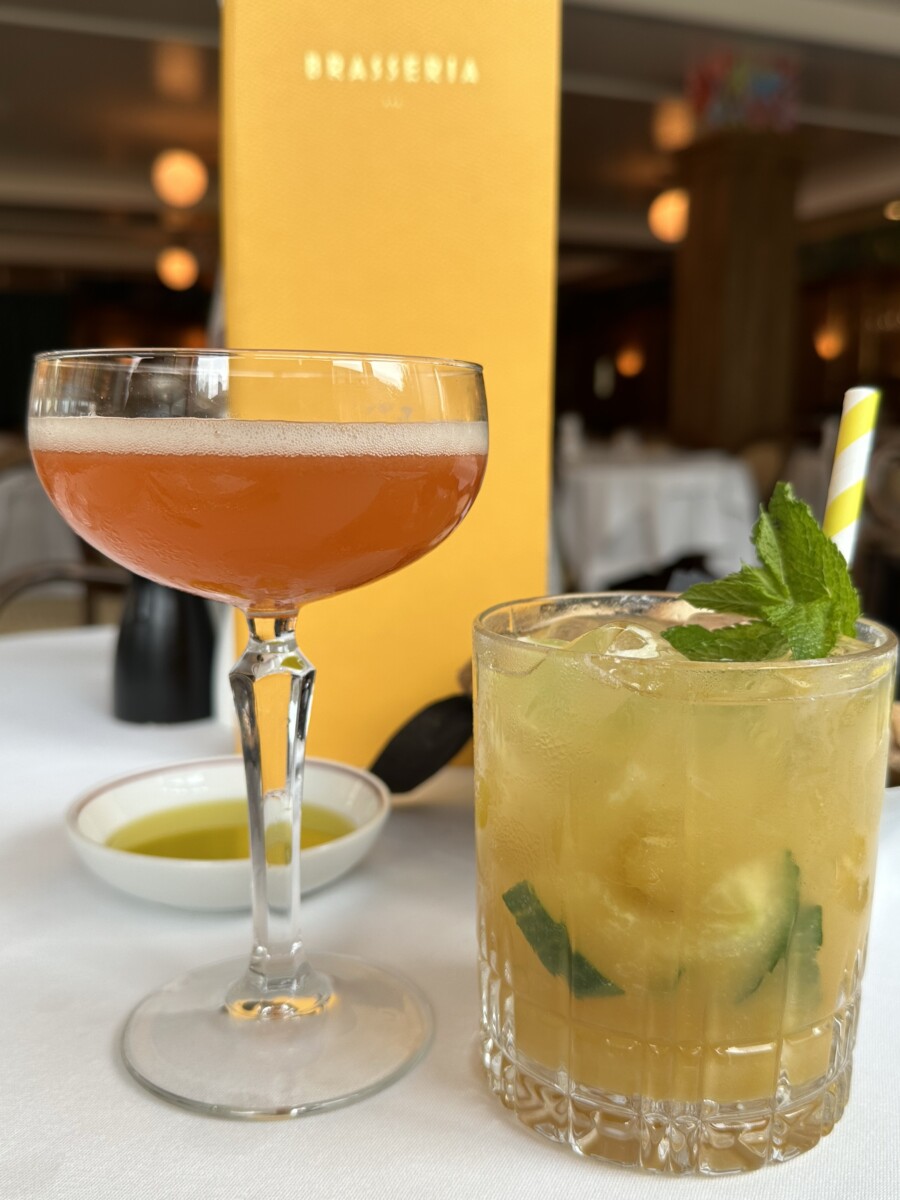 Beyond the restaurant's stylish ambiance and exquisite design, Brasseria is ultimately defined by its commitment to delivering an extraordinary dining experience. The attentive staff, knowledgeable about the menu's offerings and the extensive wine selection, ensures that each guest's needs are met with grace and warmth. The dedication to hospitality is ingrained in the DNA of the Fraquelli brothers, and it permeates every aspect of the restaurant, from the friendly greetings at the entrance to the impeccable service throughout the meal.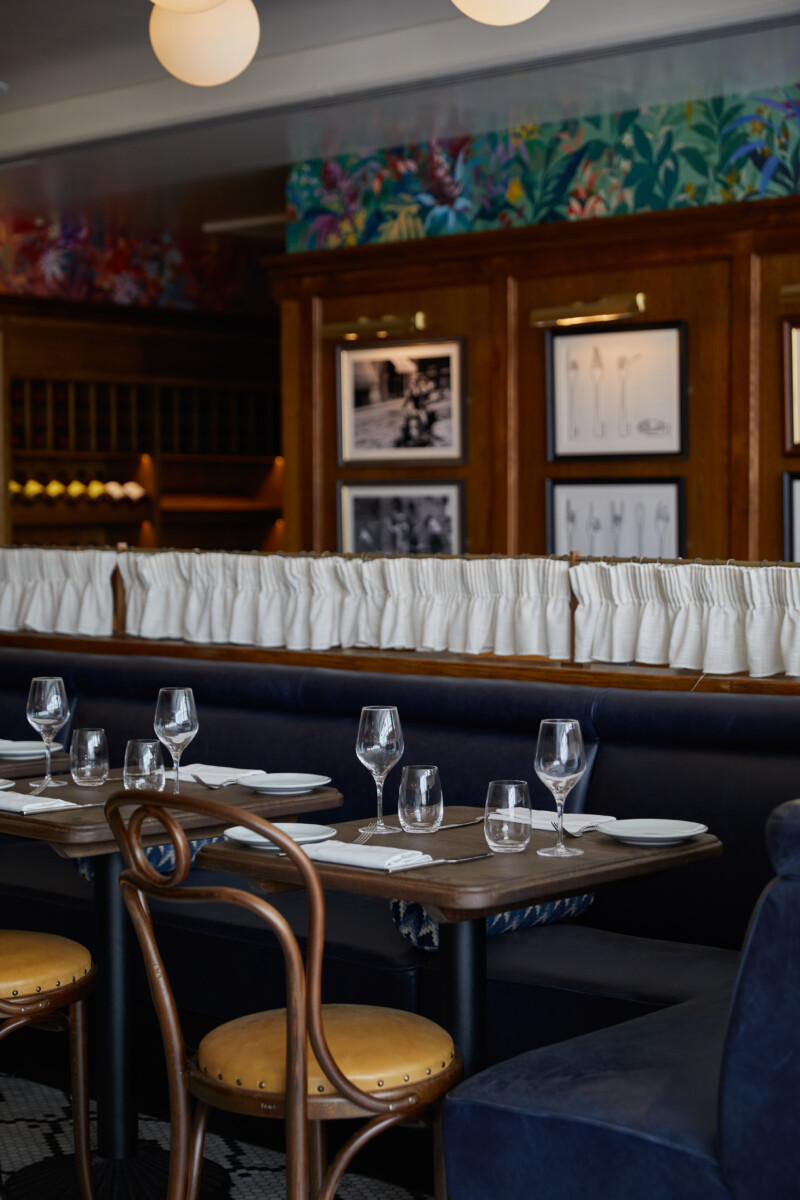 With such an array of delightful starters, we decided to let our waitress choose two for us to open us up to different experiences. The staff seem very well informed about the dishes so this was not a big risk!
The first choice was a classic dish but one we had never tried before – Vitello Tonnato, a veal dish served with tuna mayo alla Piemontese. This dish may not be for everyone but those who do like Veal should definitely try it with its perfect combination of flavours and textures. The meaty veal and rich tuna mayonnaise pair amazingly well together and once you've had your first taste, you will wonder why you had never put this Italian-style tuna mayo over meat before.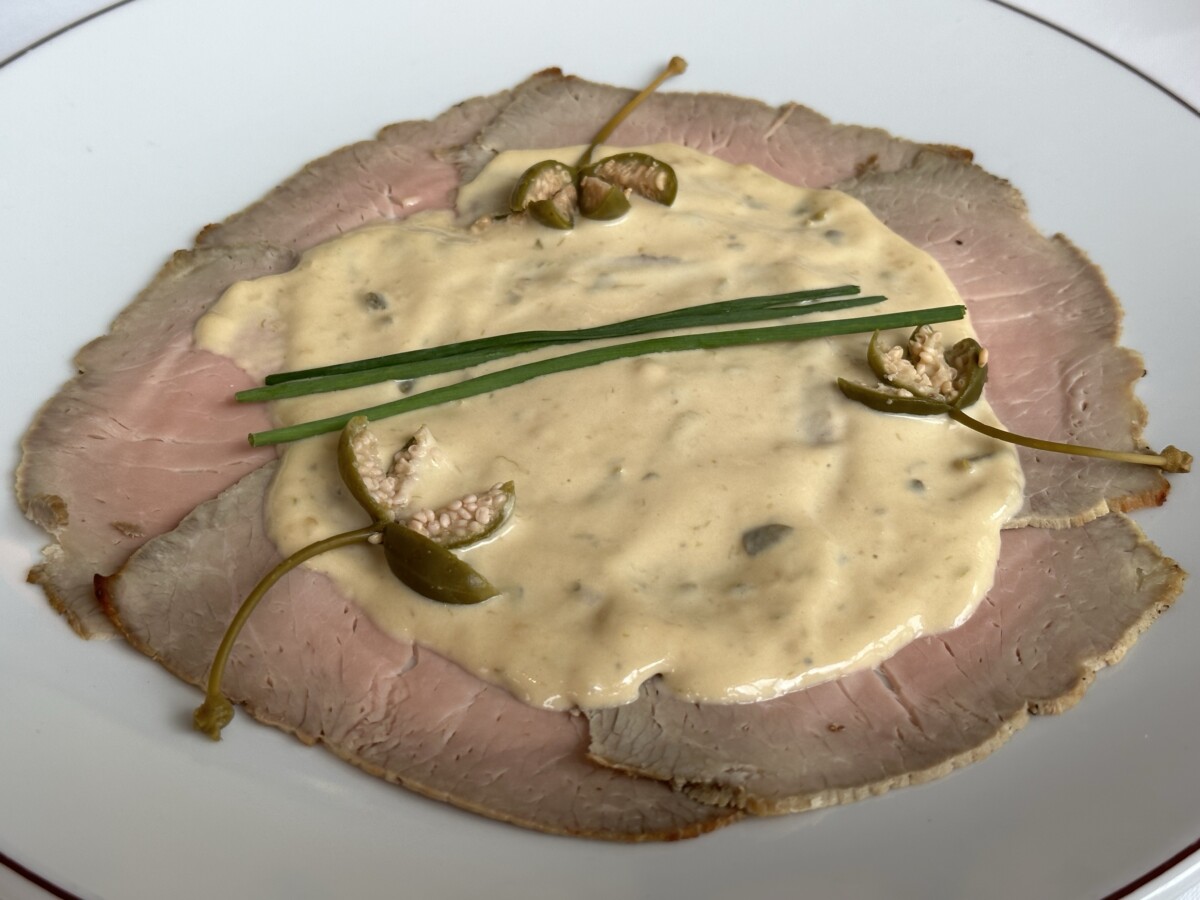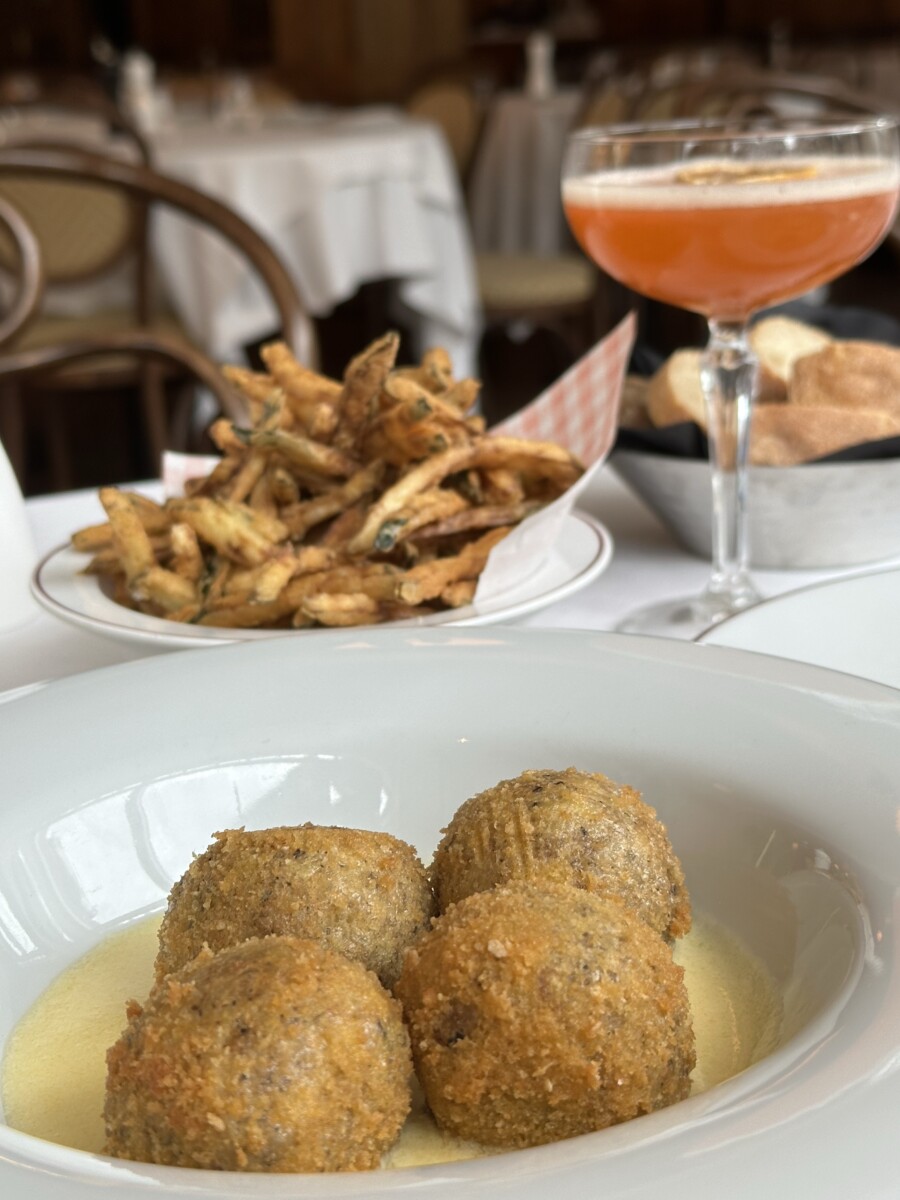 These fried rice balls had a hint of truffle but just the right amount to connect with the lashings of creamy cheese sauce that was served with it. Again a pleasant surprise as so many places choose a tomato sauce to accompany their arancini. Come in for a closer look at these fabulous bites.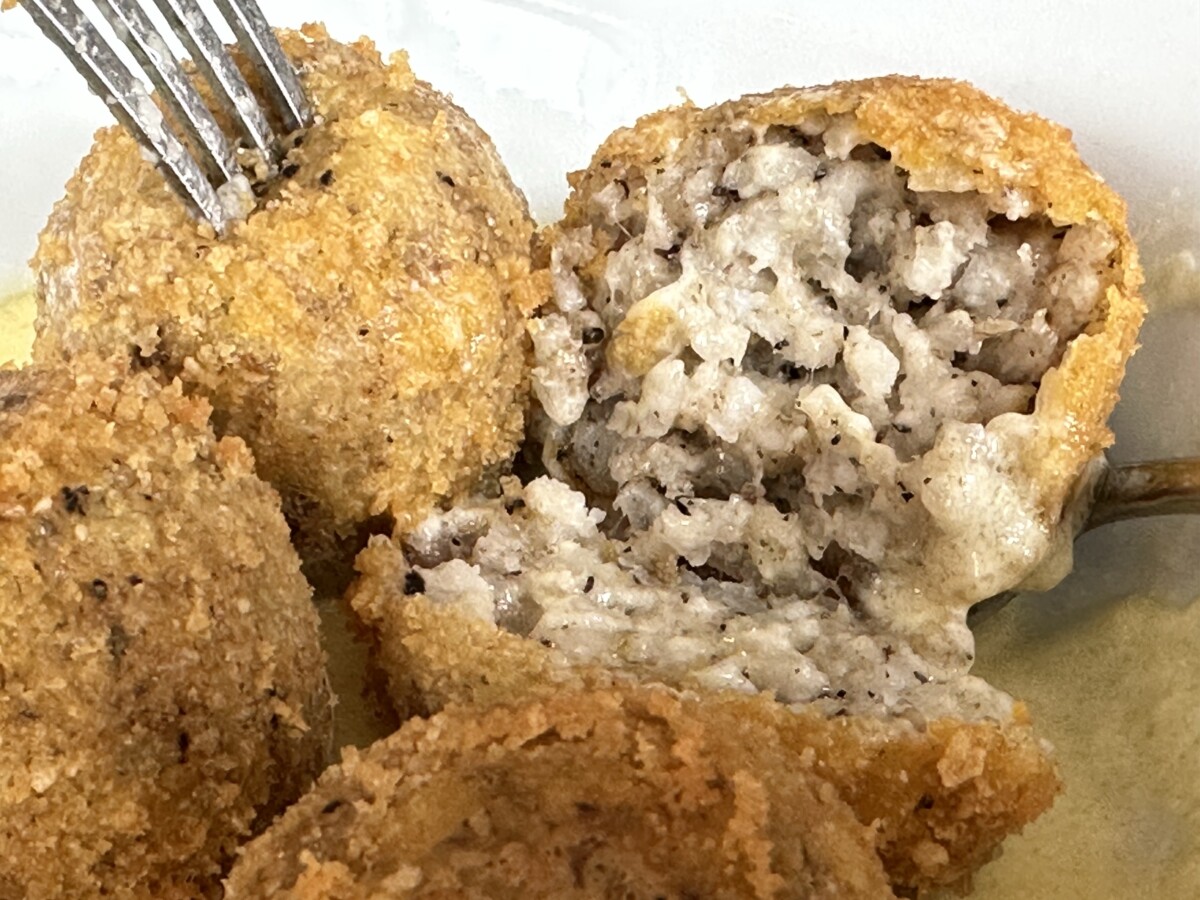 Now, let's dive deeper into some of Brasseria's standout dishes that are popular with the regulars and tourists alike.
One culinary masterpiece that captures the attention of diners is the Dover Sole alla Mugnaia. This exquisite dish is prepared with finesse and flair, as the delicate sole is expertly deboned by your waiter and presented tableside. The sole's tender flesh, enhanced by a harmonious blend of flavours, leaves a lasting impression. Each bite transports the diner to the shores of the Mediterranean and awakening a profound appreciation for the ocean's treasures. Although we didn't choose this dish we heard it is one of the most popular on the menu.
We instead opted for the Filetto di manzo, which is grilled scotch fillet steak served sliced "tagliata" style with balsamic drops accompanied by roasted veg. As it came sliced it was also perfect to share for those who were choosing this as a secondi dish but want to leave room for dessert. With it's meltingly tender texture and impressive flavour, this steak could beat those served at even the most dedicated steakhouses. It is not to be overlooked even though it appears lower down the extensive menu.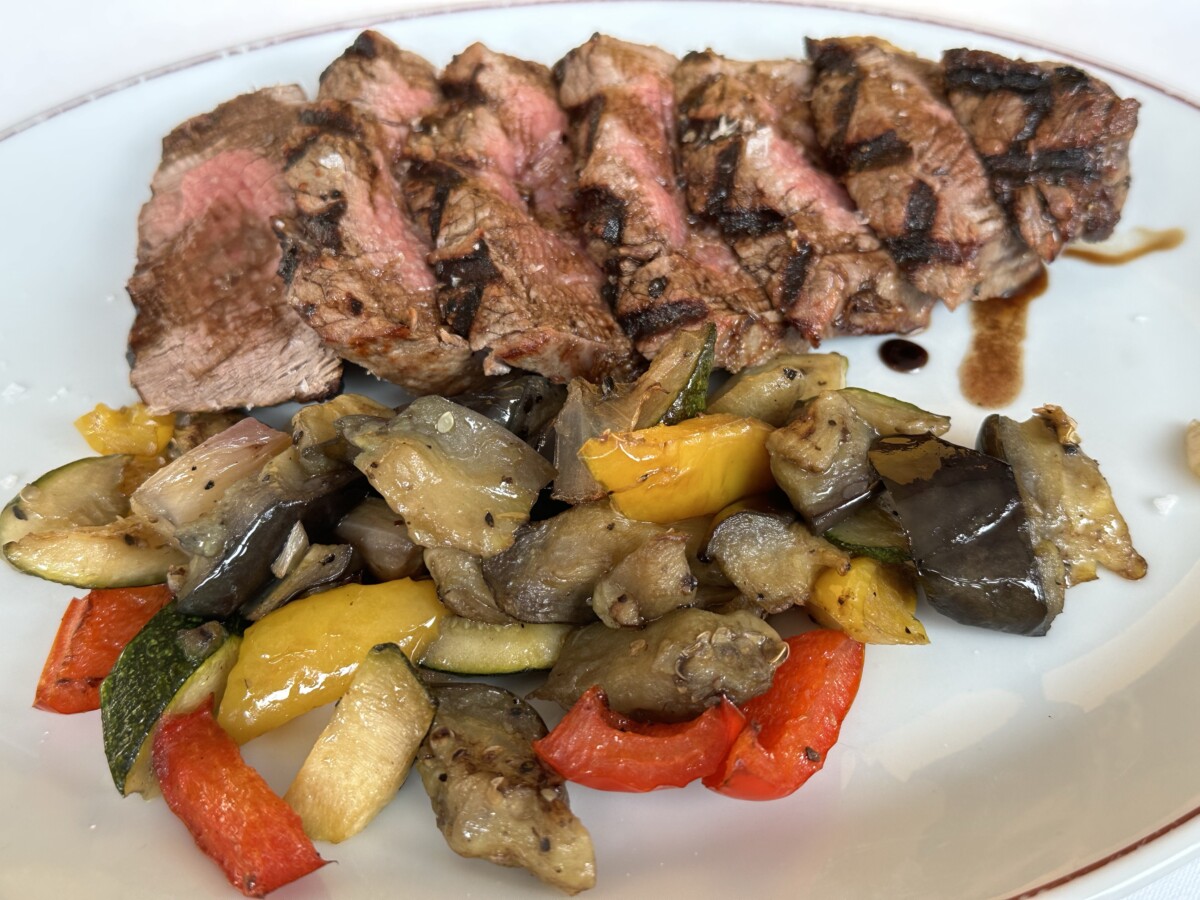 Another tantalizing choice is the Linguine all'astice, a dish that showcases Brasseria's expertise in combining Italian and French influences. The linguine serves as the canvas for succulent pieces of lobster bathed in a luscious sauce. It was a hard choice to decide between this dish and the Linguine alle vongole e bottarga but in the end we chose the later – a dish of fresh homemade pasta with clams, fish roe, chilli garlic and white wine sauce. The flavours meld together beautifully, creating a symphony of tastes that elicits pure delight. The chilli was subtle and not overpowering allowing the freshness of the sea to take precedence. Each forkful of this exquisite pasta dish evokes a sense of indulgence, as if every bite is a luxurious escape to a coastal retreat.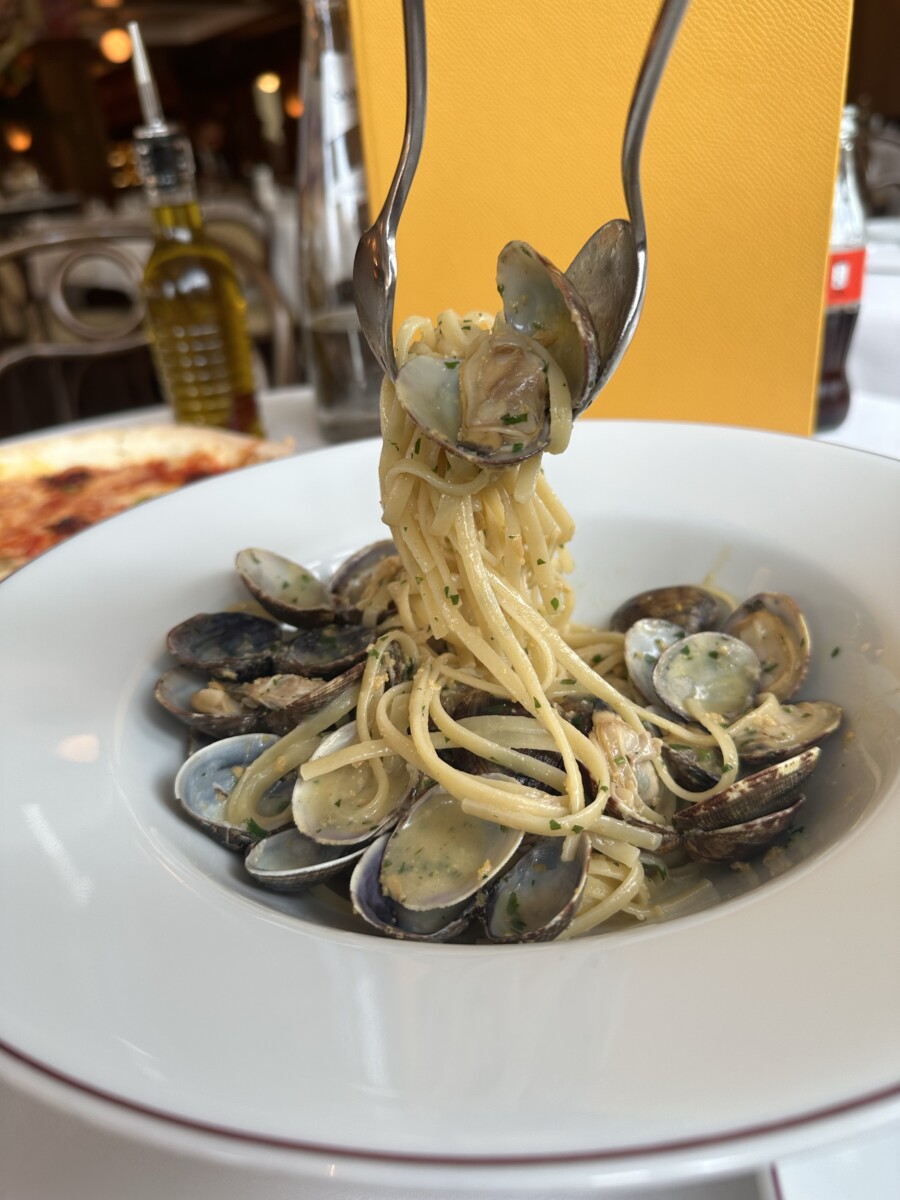 For those seeking a vegetarian side dish delight, the Zucchini Fritti is a delightful choice. These crispy fried vegetables (said to be the crispiest around), made with the freshest courgettes, are bursting with flavour. The combination of the golden crunch and the tender courgette interior creates a textural harmony that is both satisfying and addictive. With each bite, a sense of comfort and contentment washes over you, reminding you of the simple pleasures found in well-executed, plant-based cuisine. This is so good it appears on the menu twice!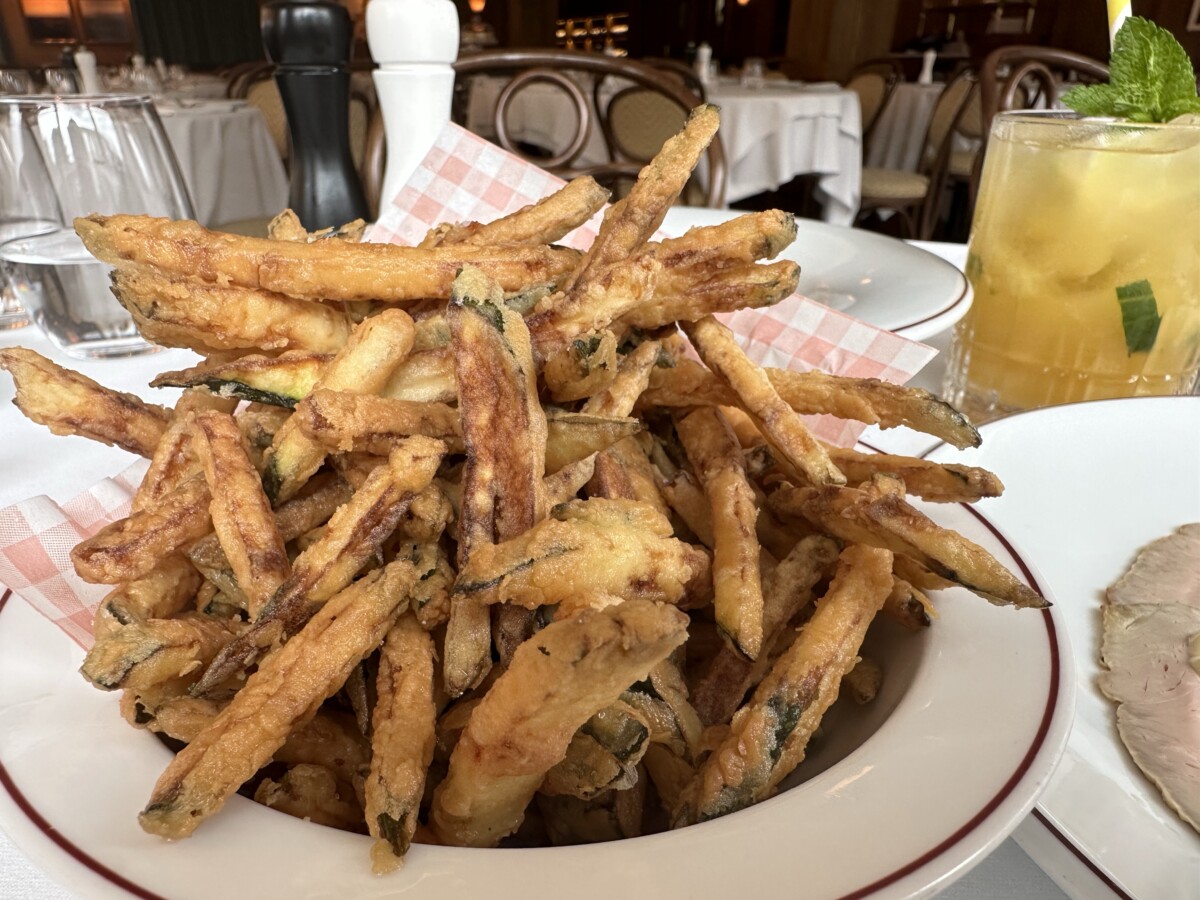 Brasseria's commitment to using the freshest and most seasonal ingredients is evident in every dish, ensuring that guests are treated to a culinary experience that is truly exceptional. From the delectable Cotoletta alla Milanese to the hand-made Fettuccine della Casa with porcini mushrooms and truffle cream, each plate is a testament to the culinary expertise and creativity of the kitchen team. The attention to detail and the seamless fusion of flavours elevate even the humblest of recipes, resulting in dishes that are refined and elevated.
To conclude the dining experience on a sweet note, Brasseria's desserts pay homage to tradition while delivering unforgettable flavours and you can't go wrong no matter what you order with traditional delights like Tiramisù and Crème Caramel take centre stage, alongside the signature LaB Cheesecake with a luscious mixed berry coulis. Any dessert chosen is bound to be the perfect finale, leaving guests with a lingering sense of satisfaction and a desire to savour every last bite.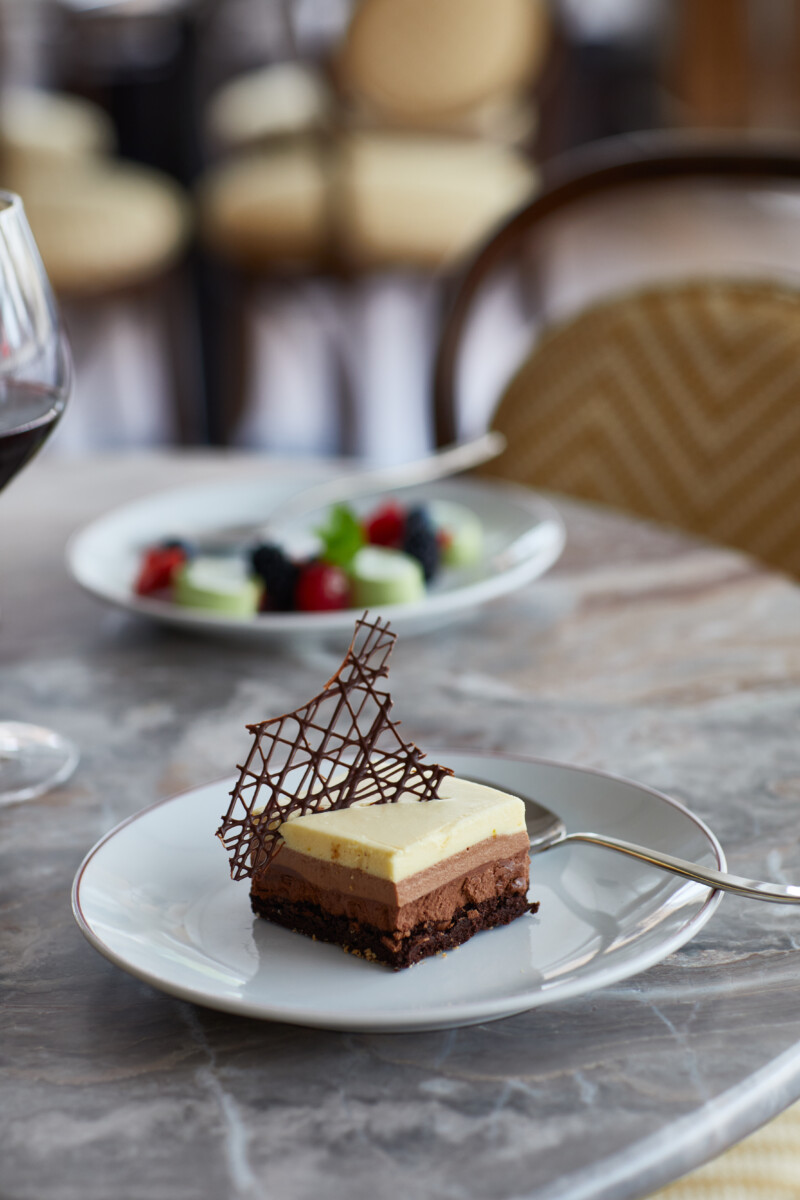 In the heart of Notting Hill, Brasseria has succeeded in creating an oasis where Italian tradition meets cosmopolitan flair. The Fraquelli brothers have woven together their family's rich culinary heritage, their experiences in international gastronomy, and their passion for hospitality to curate an extraordinary dining destination where guests are treated to an enchanting journey of flavors that awaken the senses and create lasting memories.
For those who rise early, Brasseria beckons with a tempting breakfast menu, while weekends are filled with the beloved brunch experience, featuring delectable offerings like Homemade Ricotta Pancakes, French Toast with whipped honeycomb butter, and Frittata della casa. Whether stopping by for a quick pastry to accompany the morning papers, enjoying a working lunch, or settling in for a leisurely dinner, the Brasseria Family effortlessly transports diners to a bygone era of understated elegance.
Brasseria's commitment to providing a memorable experience extends beyond the exceptional food. From the elegant design that transports guests to a bygone era of sophistication to the warm and attentive service that embodies true Italian hospitality, every detail is thoughtfully curated to ensure that patrons feel welcomed and pampered. It is this attention to both culinary excellence and genuine hospitality that sets Brasseria apart, making it a must-visit destination for those seeking a refined and unforgettable dining experience in the heart of London.
Brasseria Notting Hill
290 Westbourne Grove, London W11 2PS
www.brasserianottinghill.com