Well-loved City institution Boisdale of Bishopsgate has an art exhibition and oyster concept that's well worth a visit. Alice's Oyster Bar and Gallery blends a stunning marble-topped bar with a characterful gallery of contemporary art which features works from some of the most talented up-and-coming artists living and working in London. All art from the exhi­bi­tions can be pur­chased at boisdaleart.co.uk
Alice's Oyster Bar and Gallery offers some of London's finest oysters sourced from their trust­ed sup­pli­ers across the UK, in addition to a generous array of bar snacks and dishes charged with a taste of Boisdale's Scotland. The cus­tomis­able burg­er menu offers a choice of Aberdeen­shire beef, veg­e­tar­i­an hag­gis but­ter­milk fried chick­en with unique top­ping options. These sit alongside a creative cocktail menu and a range of outstanding artisan beers from Hawkshead Brewery.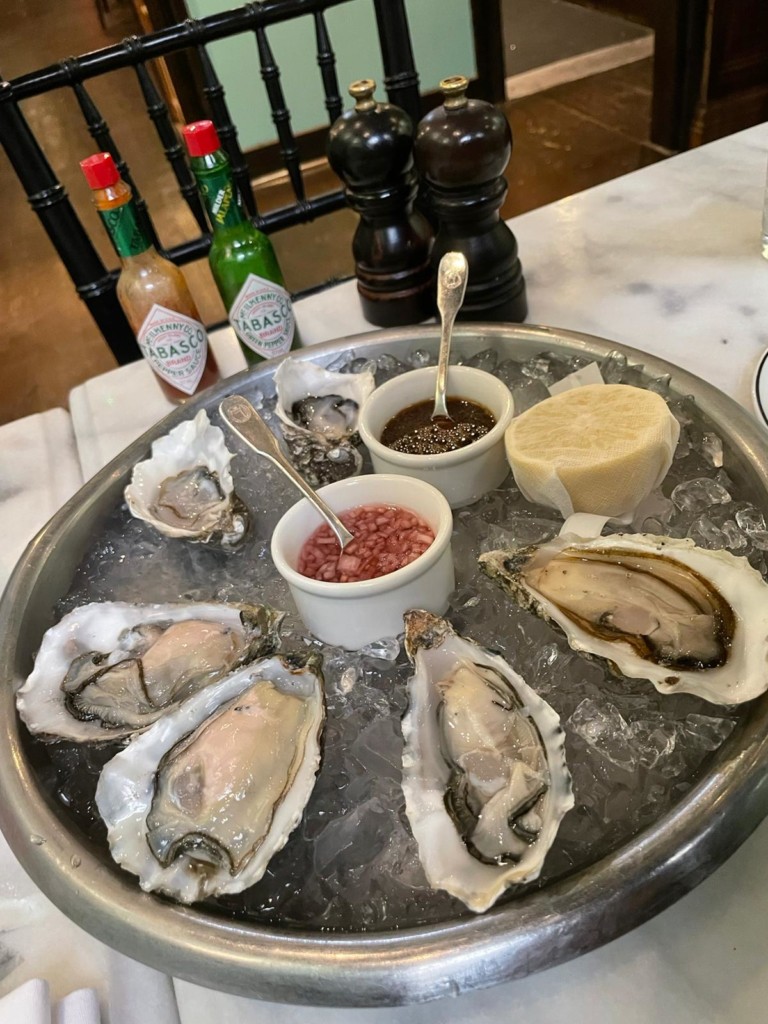 Cocktails are a celebration of the Jazz era. Tantalise the tastebuds with the delicious Passion Rum Martini made with Passion Fruit Rum, Vanilla Syrup and Passion Fruit Puree. For designated drivers and teetotalers, we recommend the Guantanamera – a blend of Guava Juice, Apple Juice, Ginger Ale and Feragaia non-alcoholic liqueur.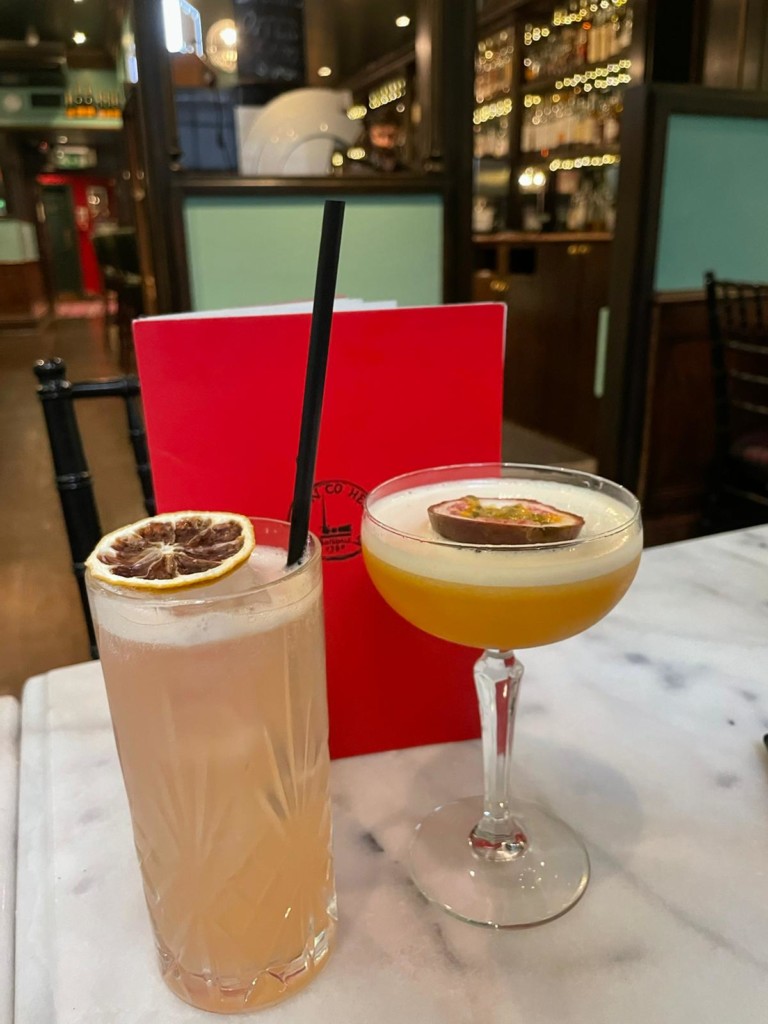 Or who could resist this lighter reworking of the classic Pina Colada with Coconut Rum, Coconut Syrup, Pineapple Juice and Lime Juice.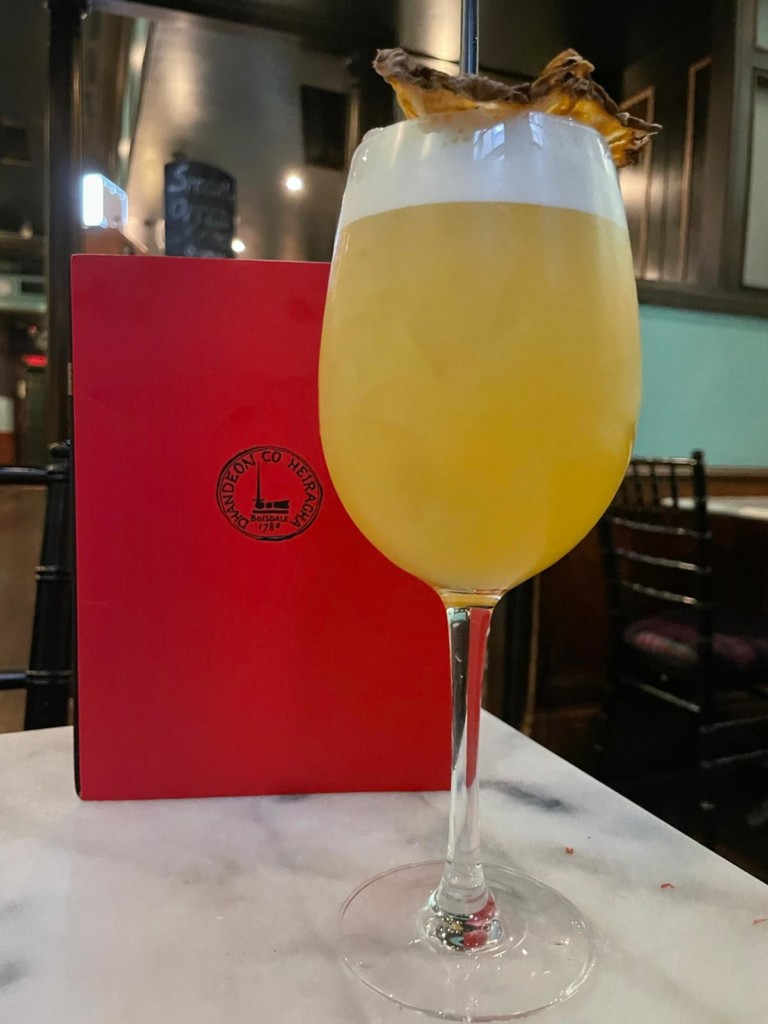 One cannot come to Alice's Oyster Bar at Boisdale of Bishopsgate and not try the oysters!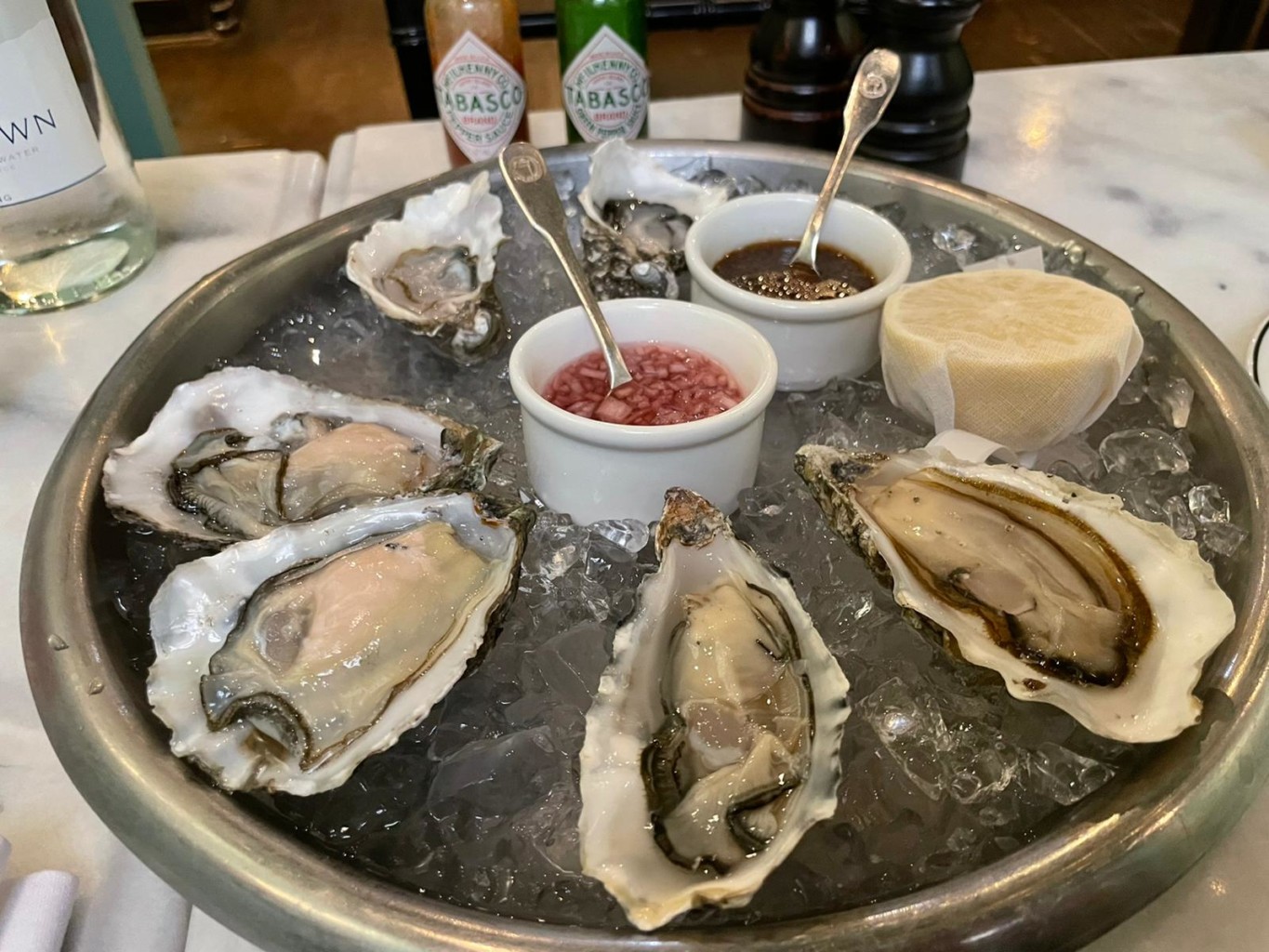 Oysters on the half shell are served with classic Shallot & red wine mignonette or Japanese-inspired Citrus-ponzu dressing.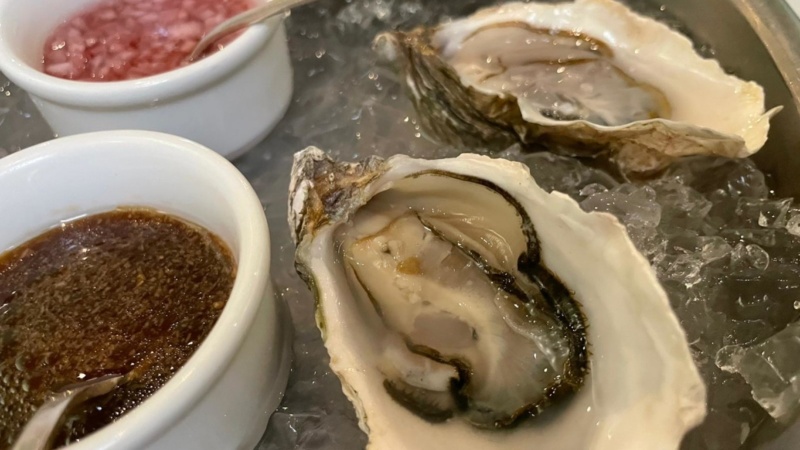 On the platter were Mersea Island, Essex (big and creamy) Jersey, Channel Isles (salty goodness) Rossmore, Ireland (sweetest of the three).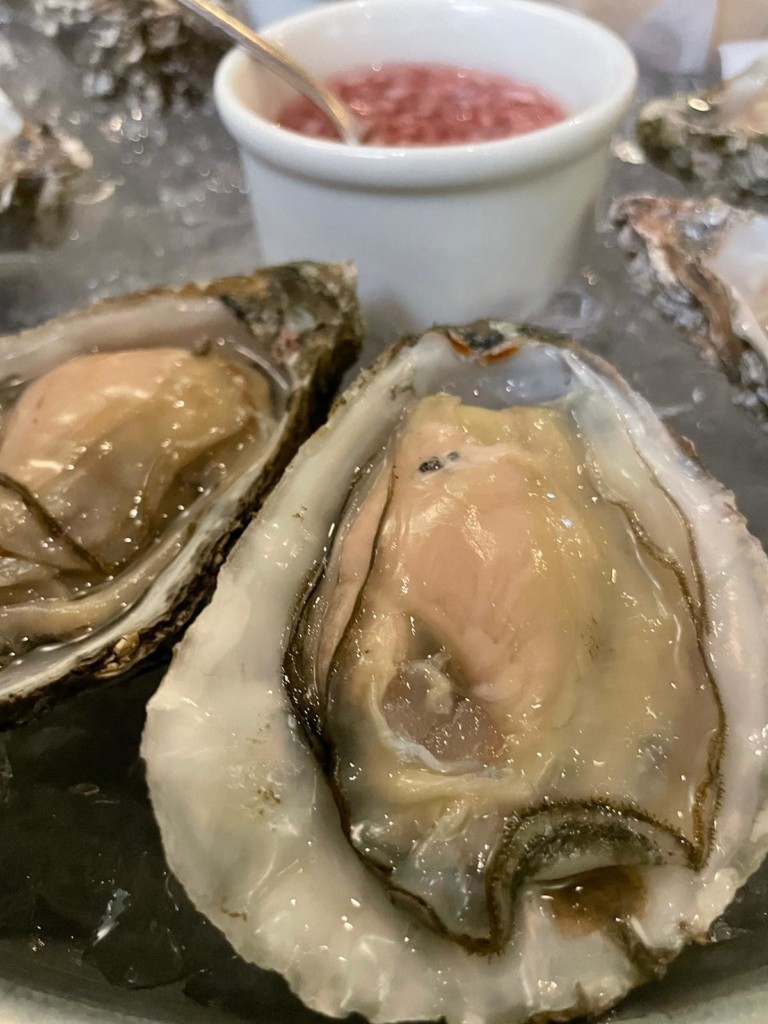 There are three choices of cooked oysters. We went for the Deep fried with tartare sauce and Baked with garlic butter & breadcrumbs. Both delicious but deep fried was our favourite. The third option is the Rockefeller with creamed spinach & parmesan which we all agreed was a bit too heavy unless you were in the mood for Rockefeller excess!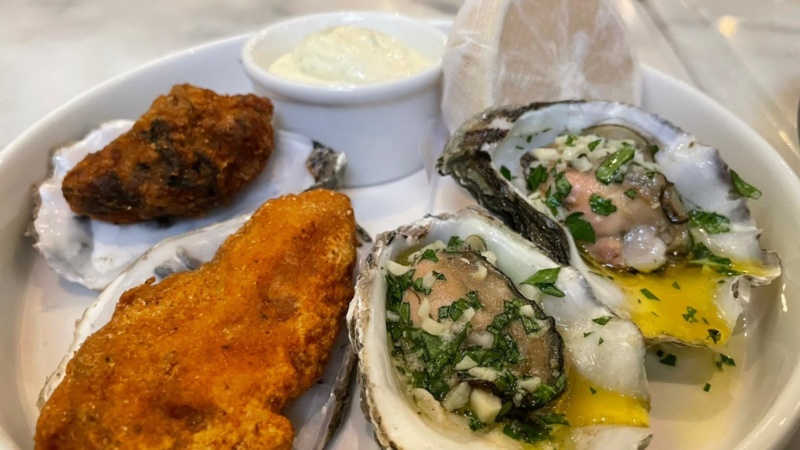 Mains include the Carpetbag Burger – the very best Aberdeenshire beef burger, deep fried oysters (4) and dry cured Ayrshire bacon.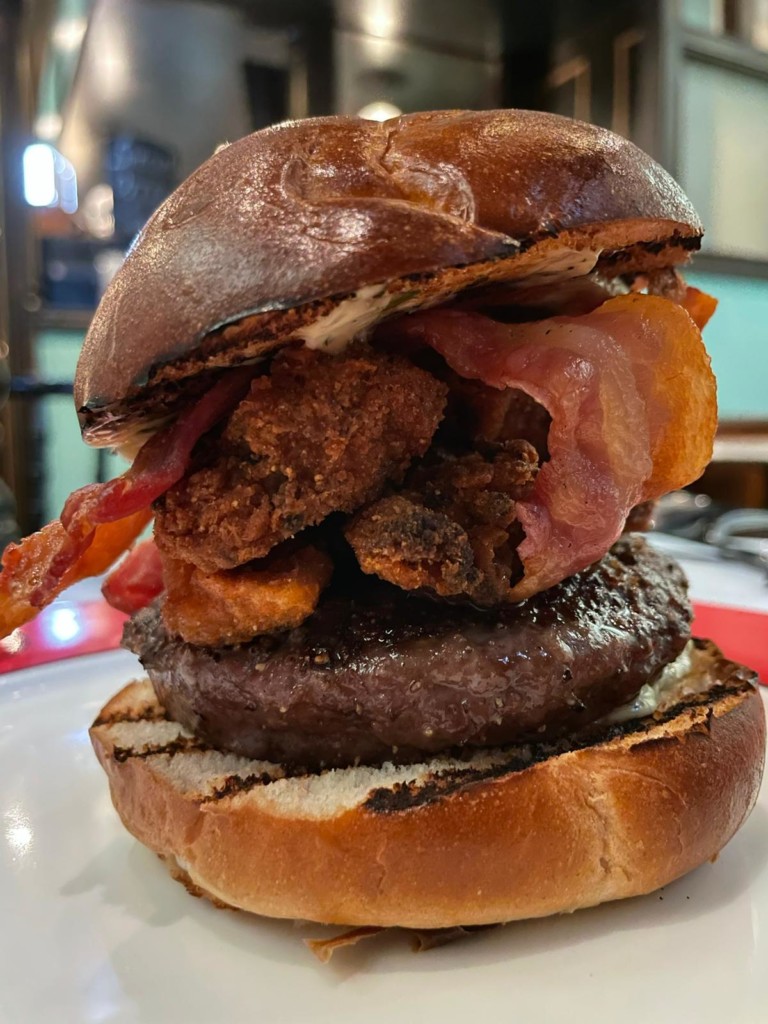 The steak choice was 12oz Prime Ribeye Scottish beef, Himalayan salt chamber dry aged, grass fed, PGI protected.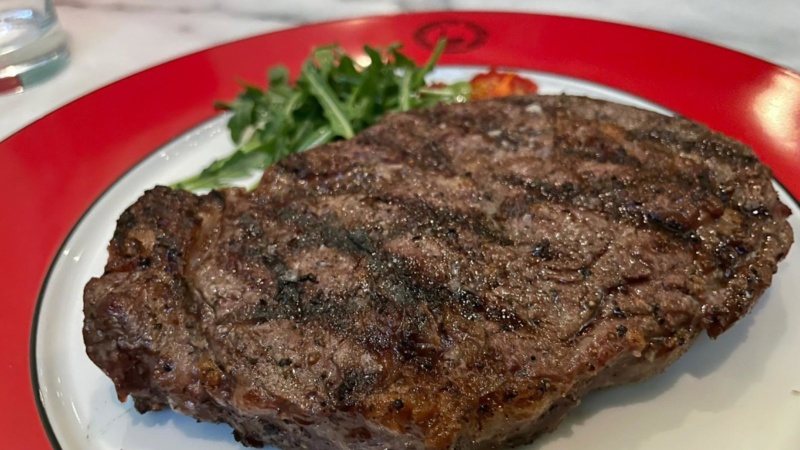 It tasted so flavoursome, juicy and tender that it didn't even need sauce. But if you are a sauce guy, there's a choice of Bearnaise, Green Peppercorn or Boisdale's Bloody Mary ketchup.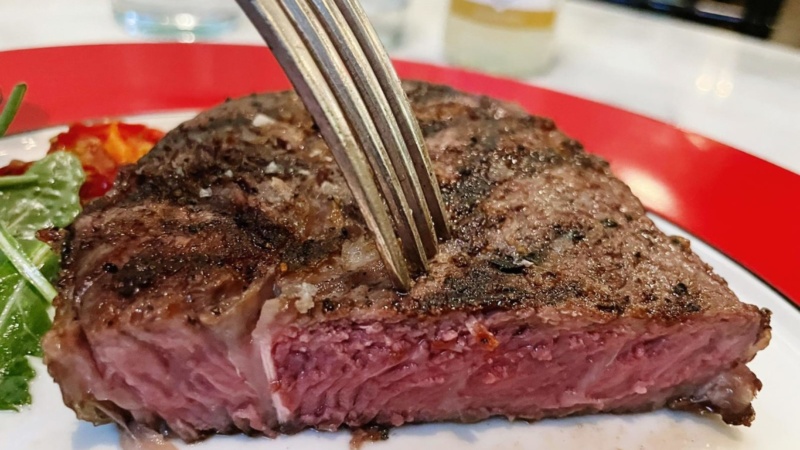 Sides include Truffle, Rosemary & Parmesan Chips and Tenderstem Broccoli as the Special vegetable of the day charged at market price.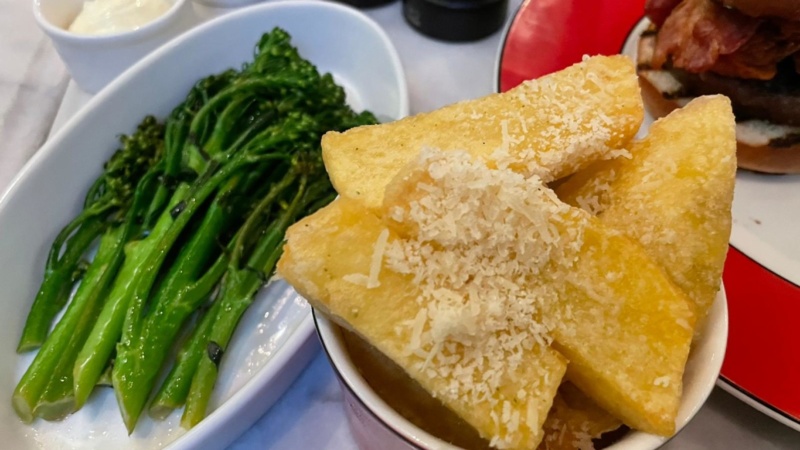 The short pudding menu includes the crowd pleaser Sticky Toffee Pudding which was a generous portion yet incredibly light for its size thanks to not being weighed down by dates.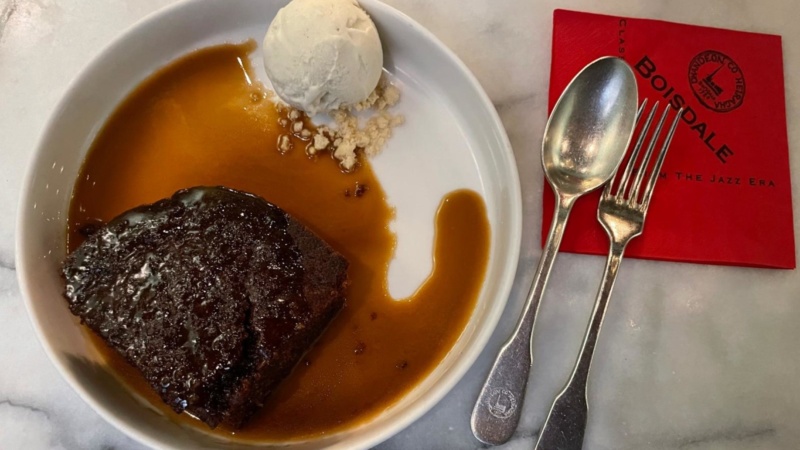 Chocolate lovers and cheesecake lovers will rejoice with the second and only other pudding on the menu – Madagascan chocolate & passion fruit cheesecake. Again much lighter than expected with a lovely balance between rich chocolate and tangy passion fruit.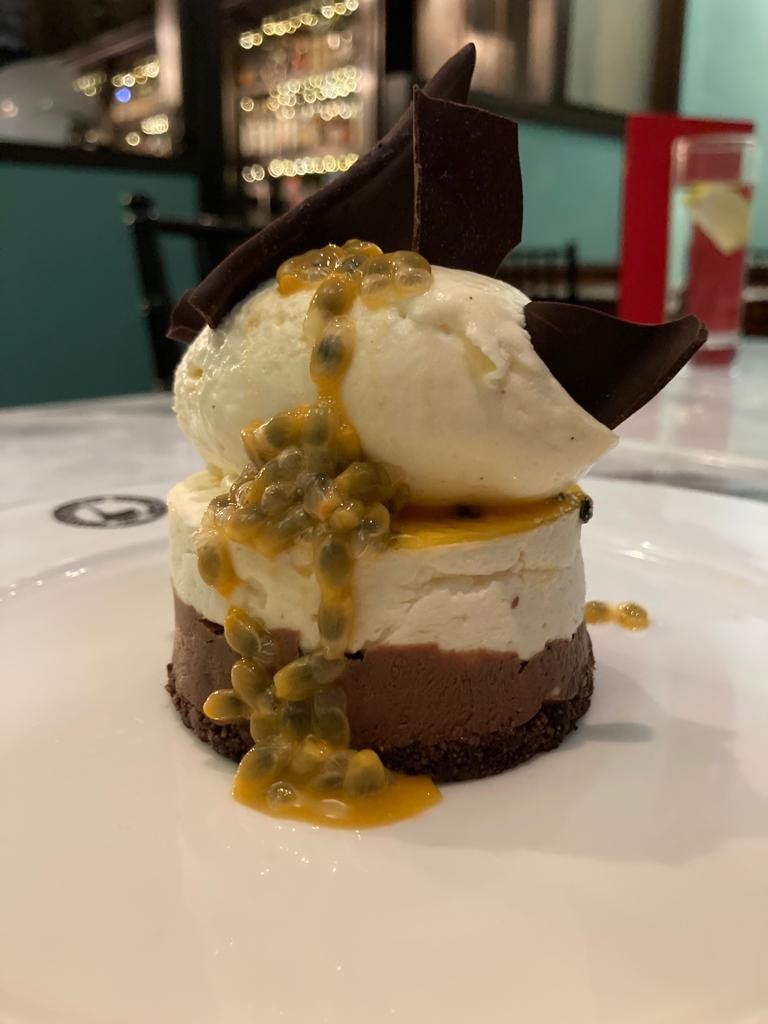 Alice's Oyster Bar and Gallery
Boisdale of Bishopsgate
Swedeland Court, 202 Bishopsgate, London EC2M 4NR
020 7283 1763
www.boisdale.co.uk