Originally opening its doors in October 2021, Chourangi is a leading Indian restaurant which takes discerning Londoners on a culinary journey into India's unexplored cuisines, especially from the heritage city of Calcutta's rich heritage and artistic cuisine.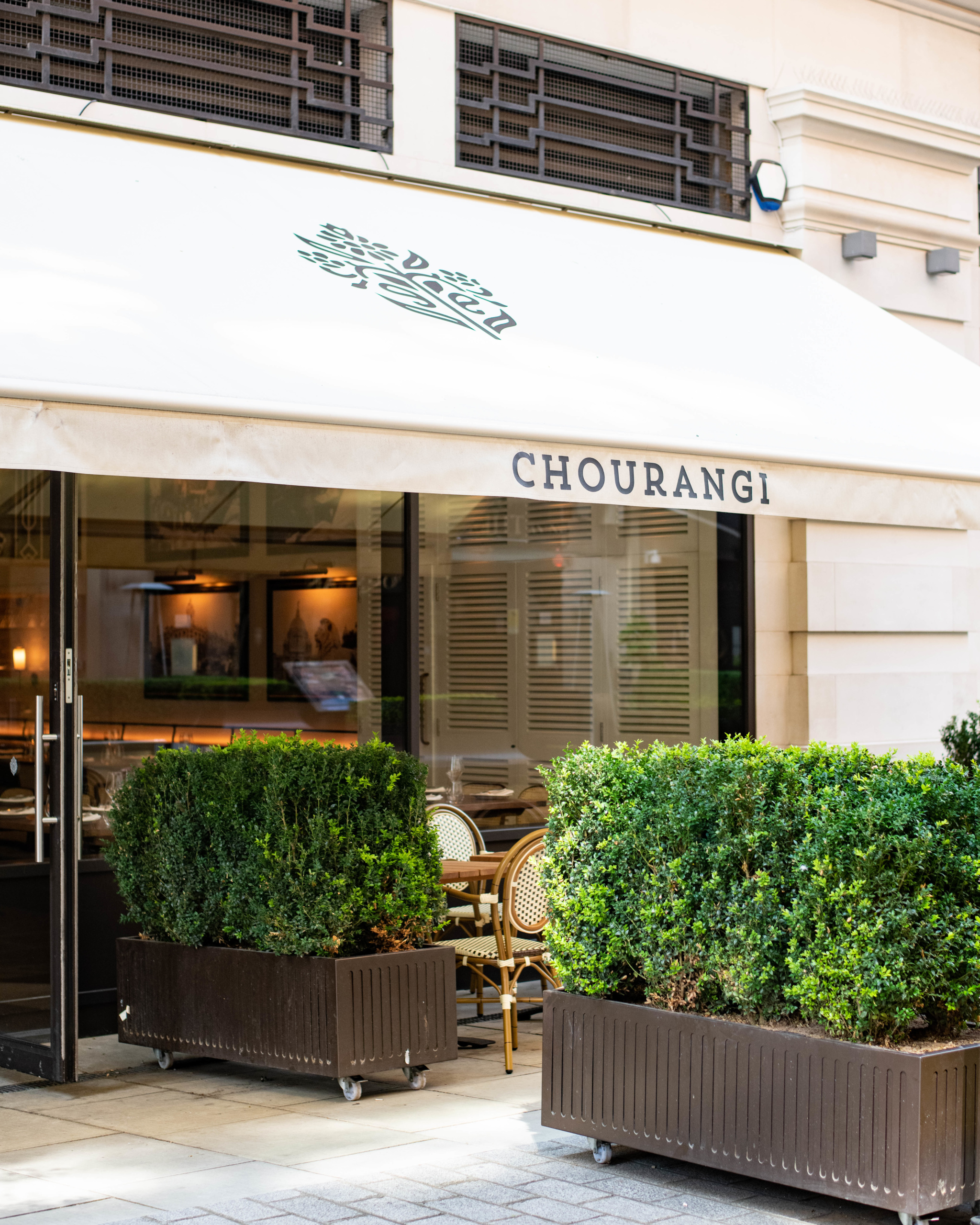 Taking its name from Chowringhee, the oldest and most vibrant quarter of Calcutta, the restaurant brings alive a unique culinary tradition that has been born of centuries of overseas traders leaving their mark on this vibrant culture. Just a stone's throw from Oxford Circus, Chourangi is situated at 3 Old Quebec Street, bringing the distinctive Calcutta cuisine to Marble Arch right in the heart of London.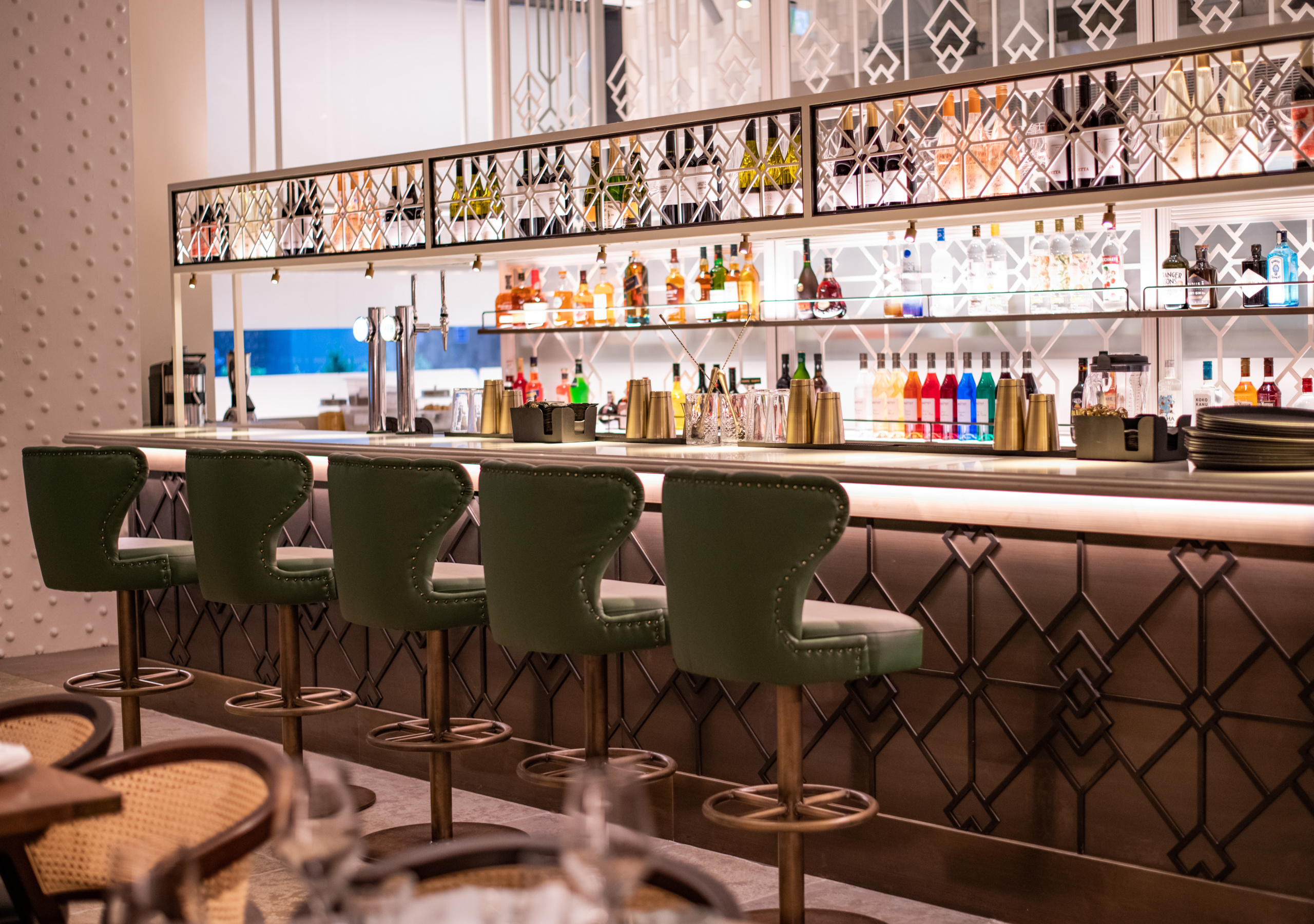 The offering is a unique blend of British, Dutch, Armenian, French, Portuguese and Chinese flavours that have descended over a 300-year history. The innovative dishes and recipes have been carefully curated by Chef turned restaurateur Anjan Chatterjee, partnering with his dear friend Aditya Ghosh (lawyer turned airline entrepreneur). Anjan and Aditya came up with the concept over a meal in one of Anjan's restaurants a few years ago and it was Anjan's dream to put forth the heritage cuisine of Calcutta on the global food scene and what better way to do it than to showcase it in London – the food capital of the world.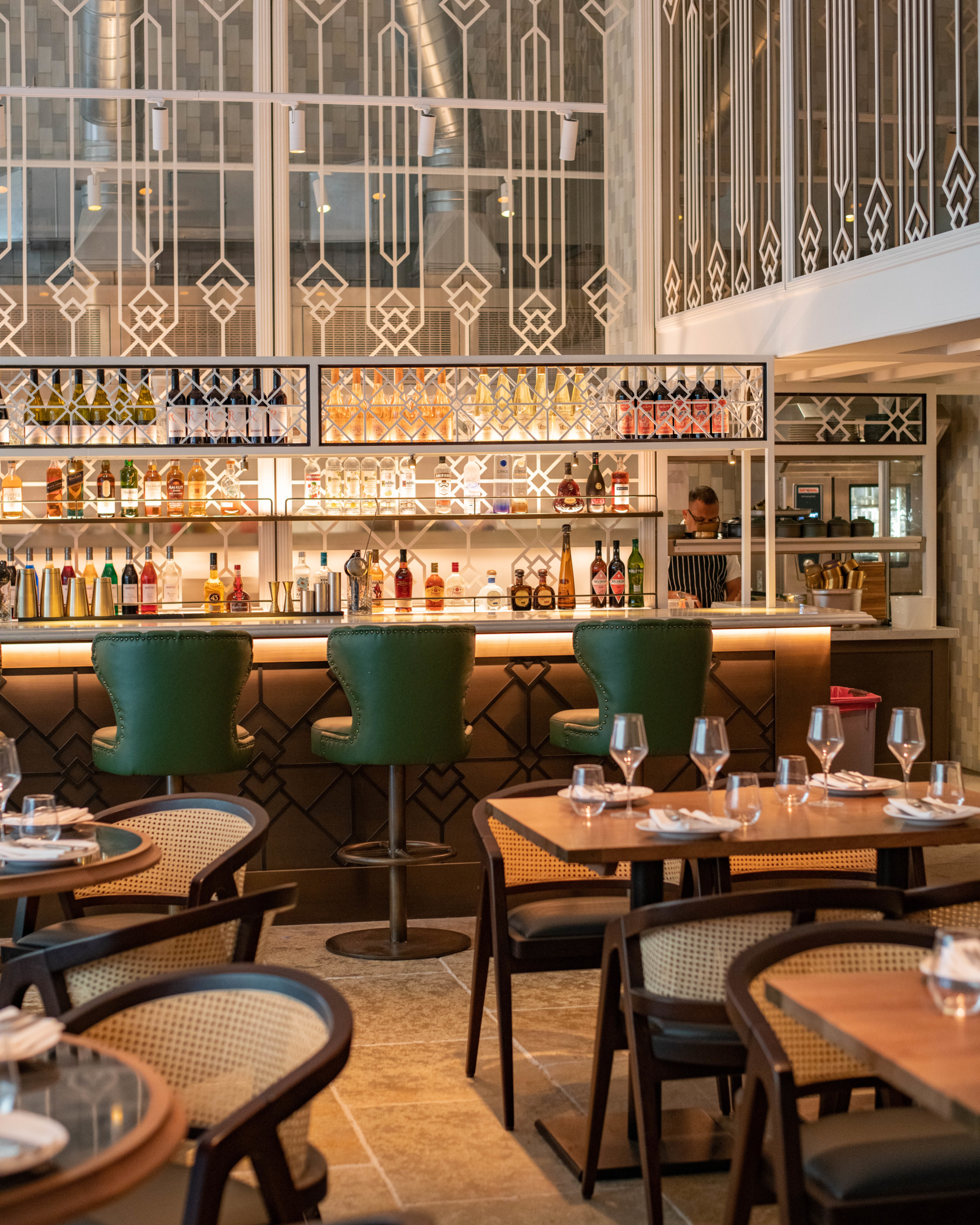 To celebrate Durga Puja – a ten-day Hindu festival that takes place in October – chef turned restaurateur Anjan Chatterjee, has created an eclectic menu to honour the fabulous festivities. Bringing inspiration from the brightly lit and atmospheric streets of Calcutta, Chourangi wows guests with the specially curated menu, showcasing some of the rare delicacies that Calcutta has to offer during Durga Puja.
Available until 31st October, the menu caters to meat-eaters, veggies and vegans alike, from its succulent BNR Mutton Curry to its indulgent Baked Rosogolla filled with poached curd cheese, steeped rose-cardamon, almonds, pistachios and saffron rabdi. Or there's the rich and flavoursome Koriashutir Kochuri – a deep-fried refined flour bread stuffed with fennel, green peas and tempered with asafoetida. At Chourangi, there is a dish for all tastebuds.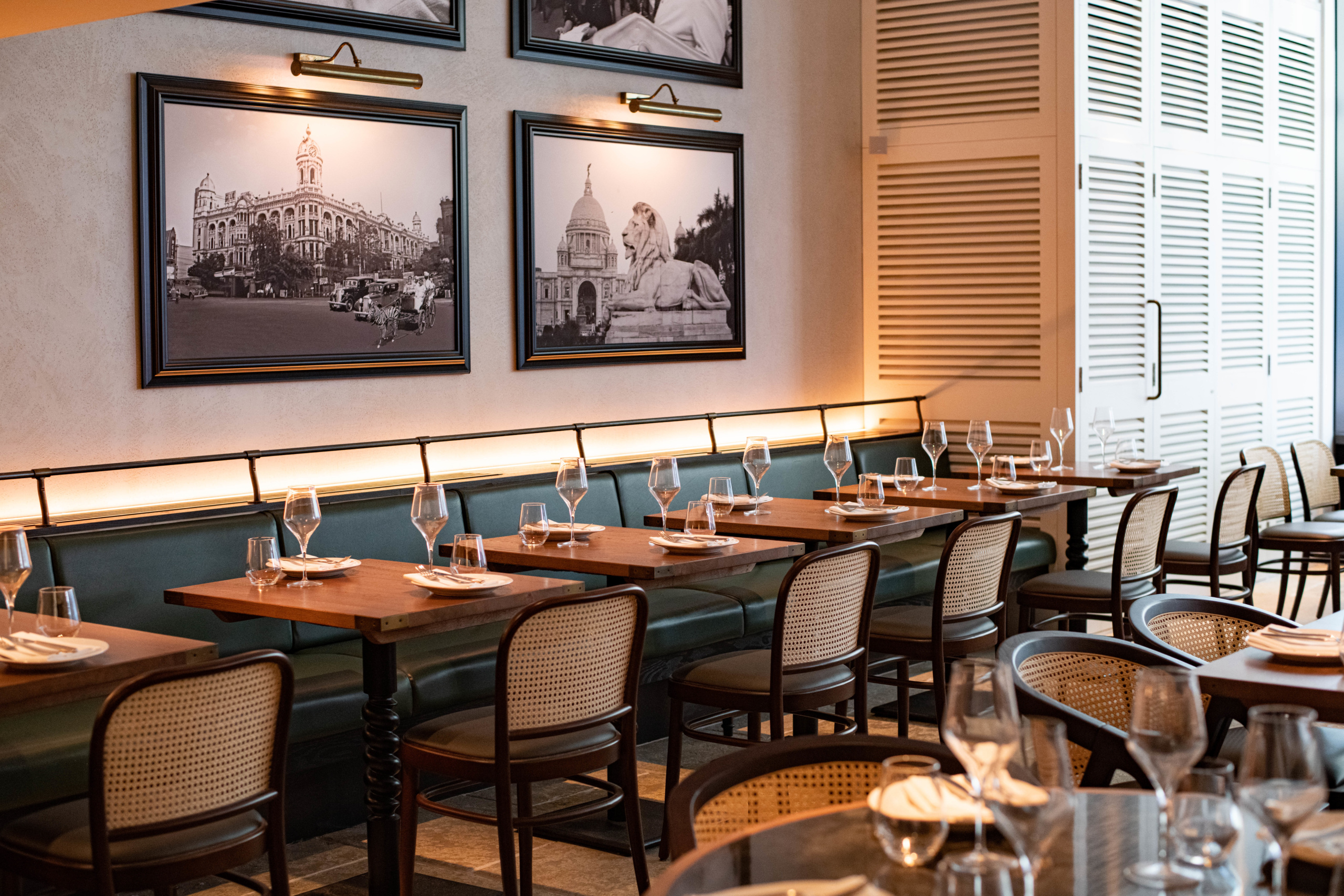 Upon arrival at Chourangi, we ordered some pre-dinner drinks. Amaretto shines out on the menu as done in two very different ways. The Date Above The Clouds is a mix of bourbon, amaretto, egg white, lemon juice and jaggery syrup. A smooth but strong drink similar to a sour. The Indigo is a creamy, heavier but oh-so-delightful mix of coconut rum, amaretto, pineapple juice, real coconut and Blue Moon syrup for that indigo twist.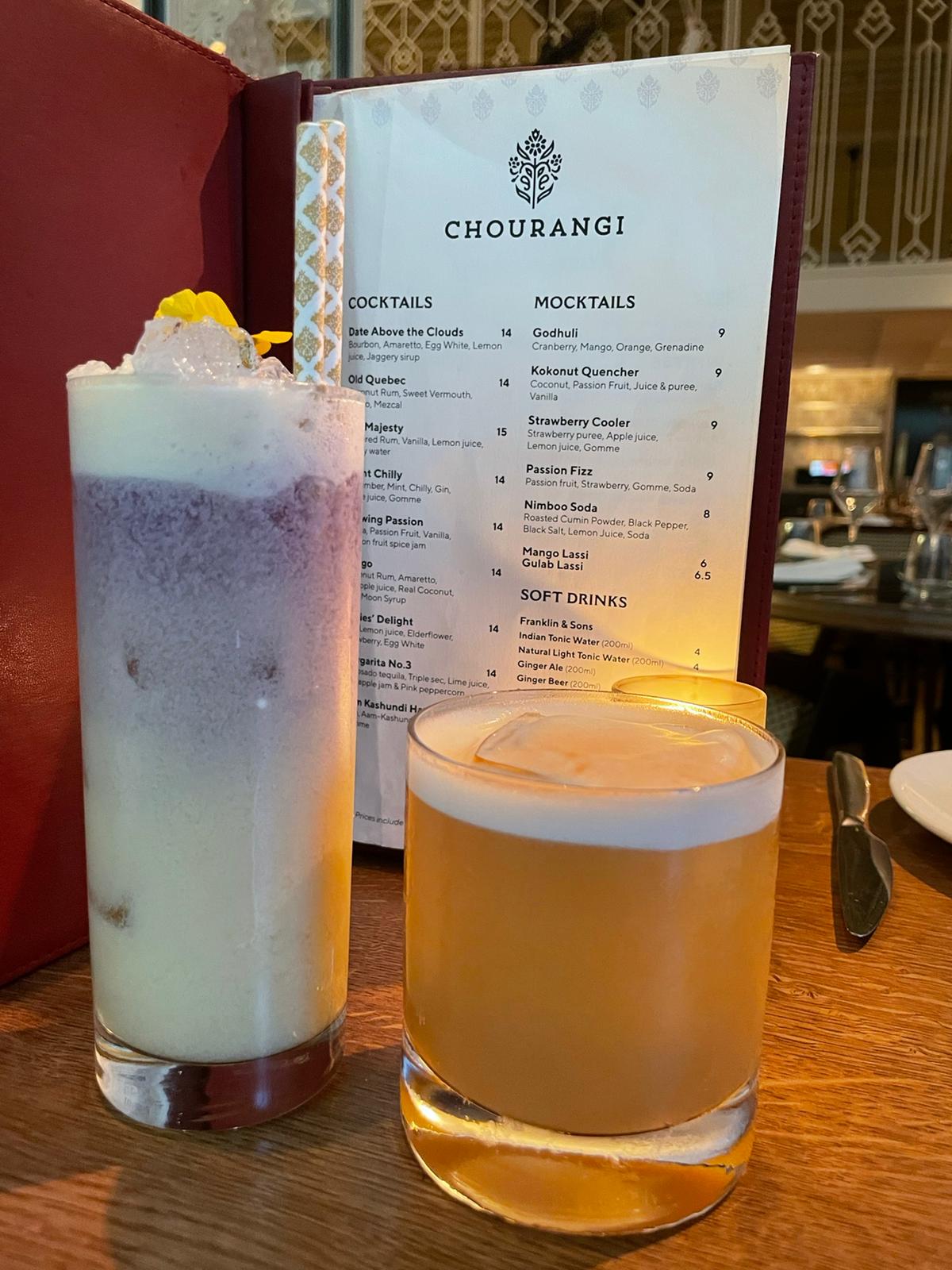 For starters, we chose Tiger Prawn Tandoori which is flavoured with a blend of celery, dill, mint and coriander topped with black peppercorns and a hint of ginger and a yoghurt coolness to counteract the spice.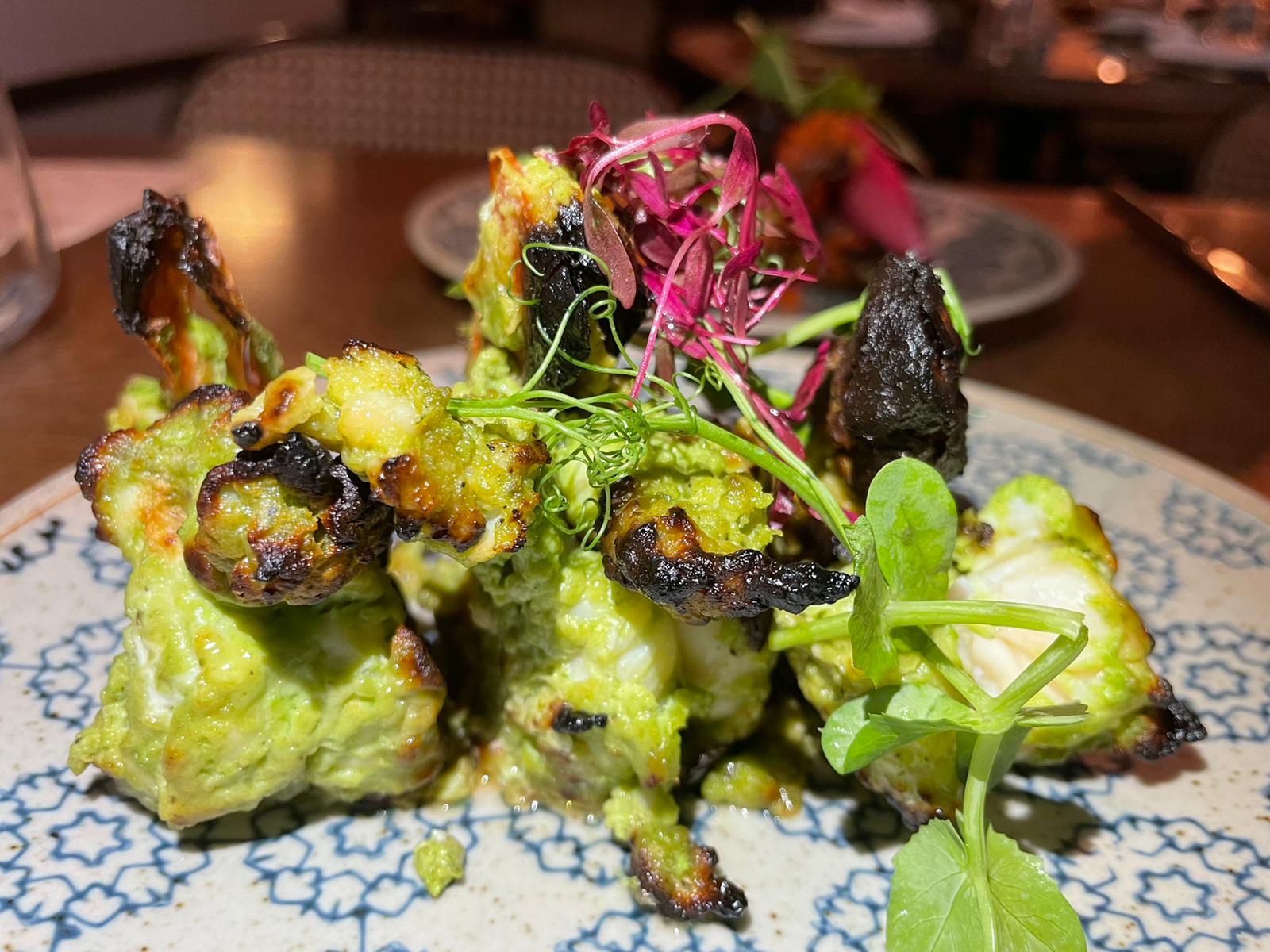 The Welsh Lamb Chops came recommended and I can see why the Calcutta pickling 5 spices is an absolute winner. Yoghurt again to balance the spice and mustard oil to add an extra dimension. A definite winning combination.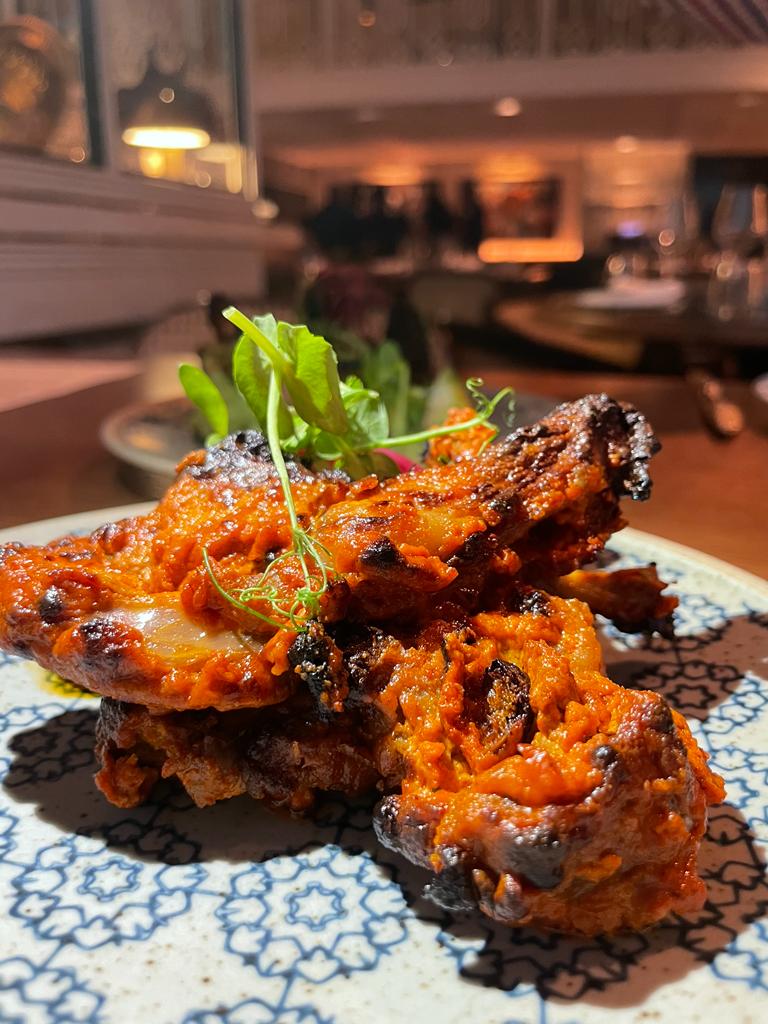 For mains, we chose a creamy and less spicy Tiger Prawn Malai Curry. The nice addition of cinnamon to the coconut sauce showed why this dish was in their standout special highlighted grey boxes. Such a great idea for those who find it hard to choose.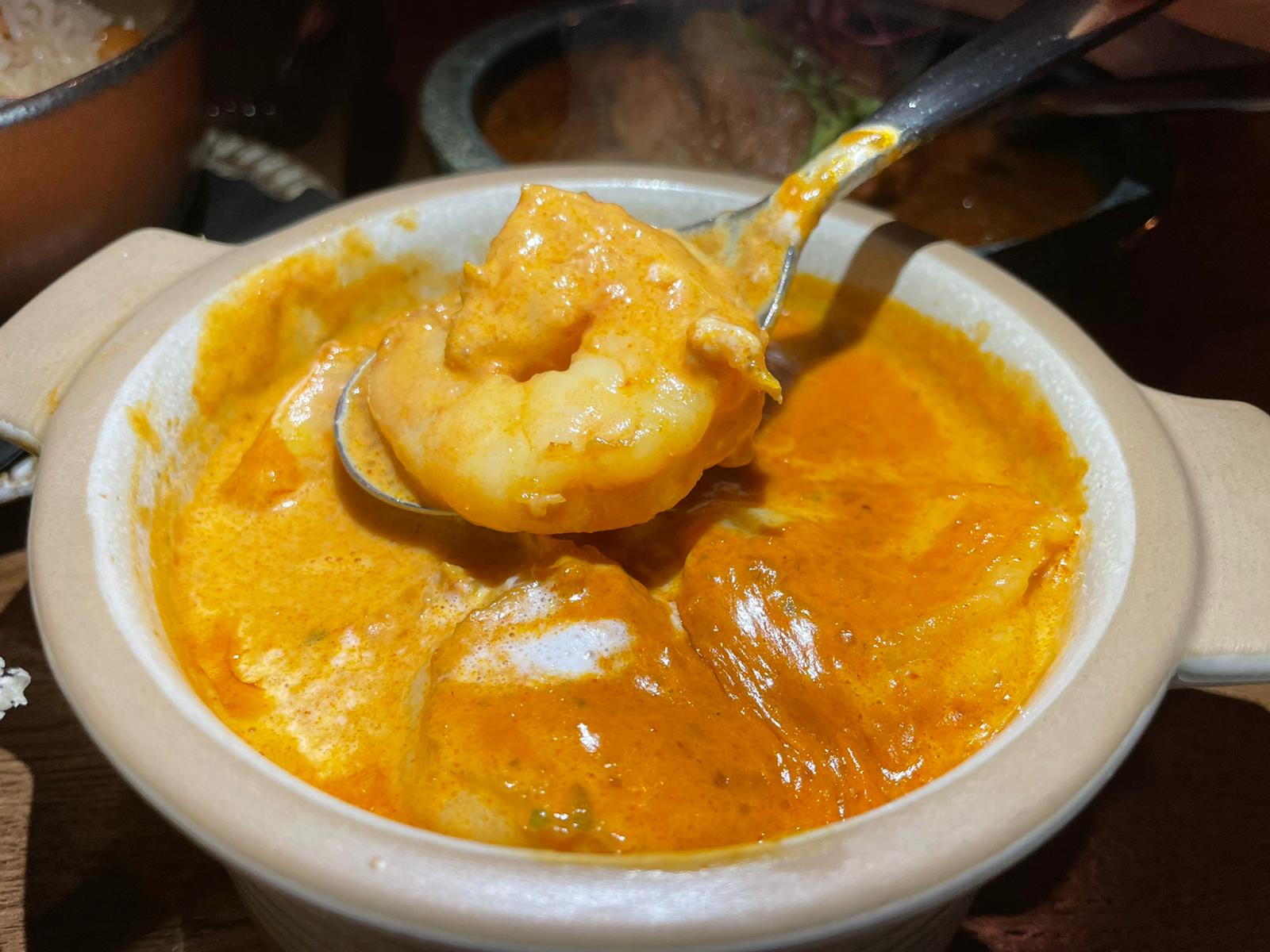 It was wonderful to also order off the special Durga Puja menu. The BNR Mutton Curry was an on-the-bone braised lamb, with black cardamom, radhuni seeds, tamarind and ginger. The red curry although not artificially coloured is a great symbol of love pairing with the 10 days of Mother Durga coming to visit and the comforting nature of home. The heat is not too fiery but definitely spicy enough to awaken the senses.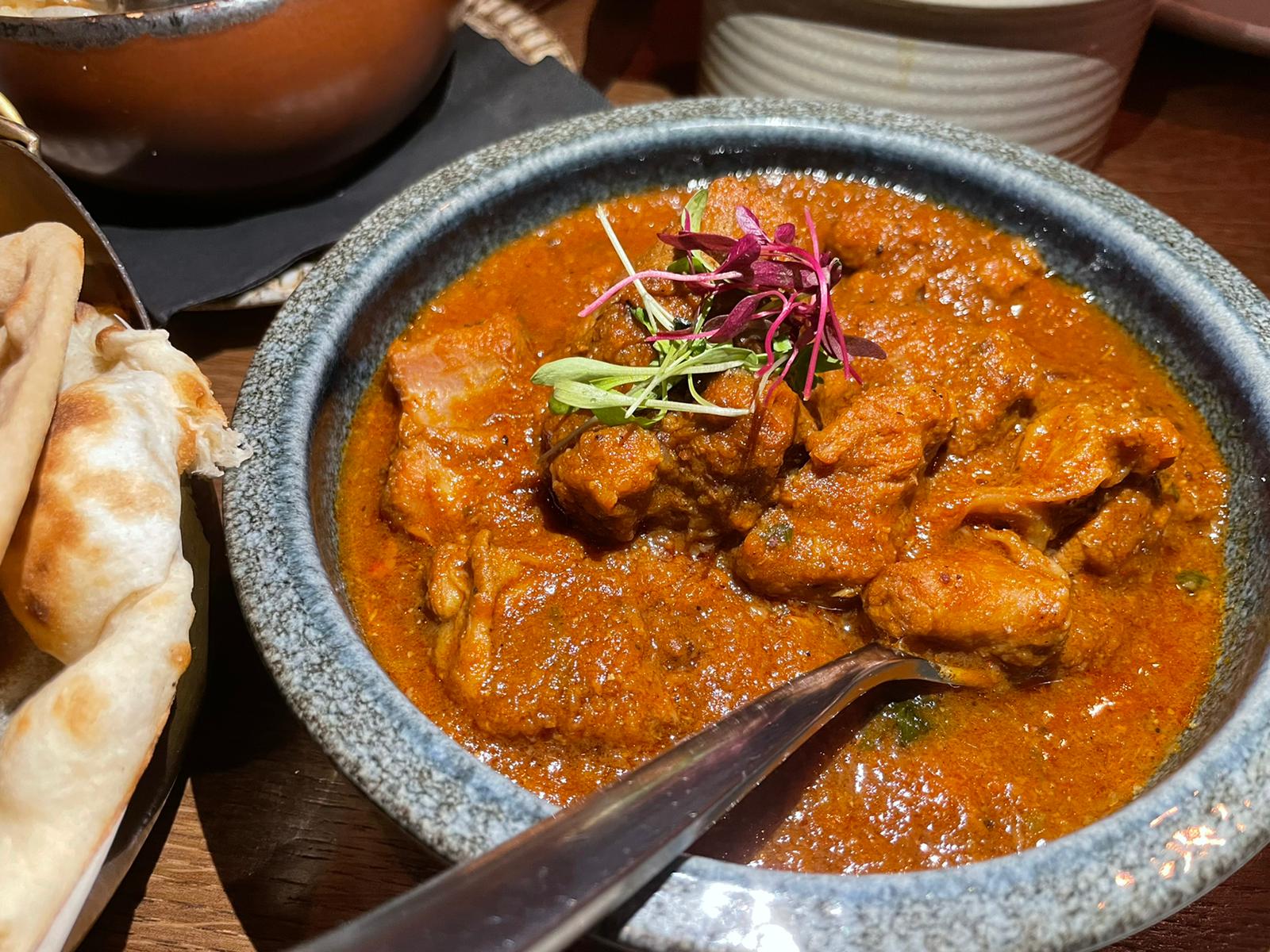 Who could resist some Indian leavened bread. The Calcutta Naan came either as butter or Garlic and sprinkled with Nigella seeds. We chose the traditional butter which went well with both the curries.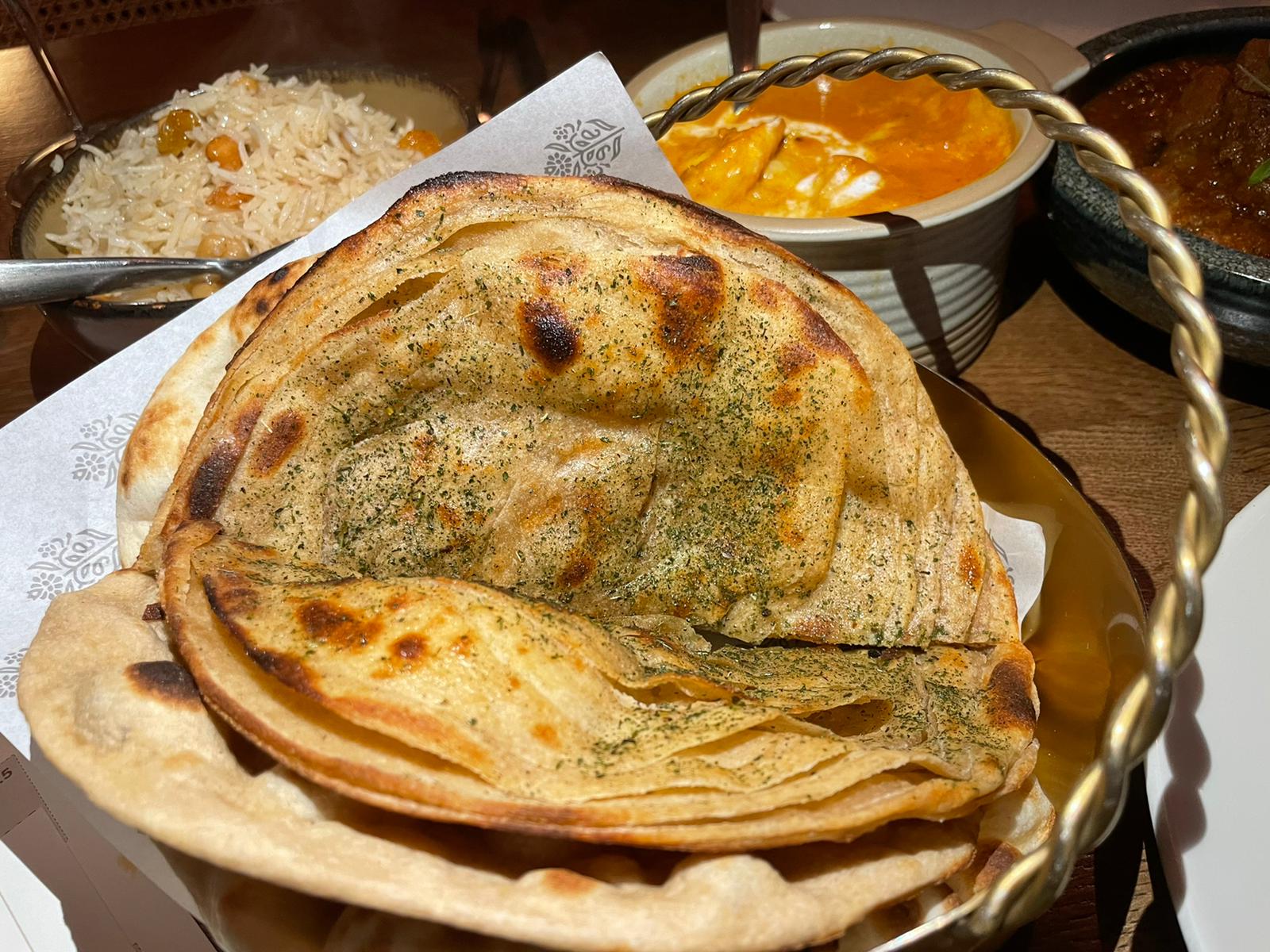 For those with a larger stomach, you could share a Biryani but definitely ample enough as a main dish we opted for the Cashew Nuts and Raisins Pulao. Not a fan of raisins in rice I asked if they could be removed, sadly not but actual tastier than I imagined. A good dish.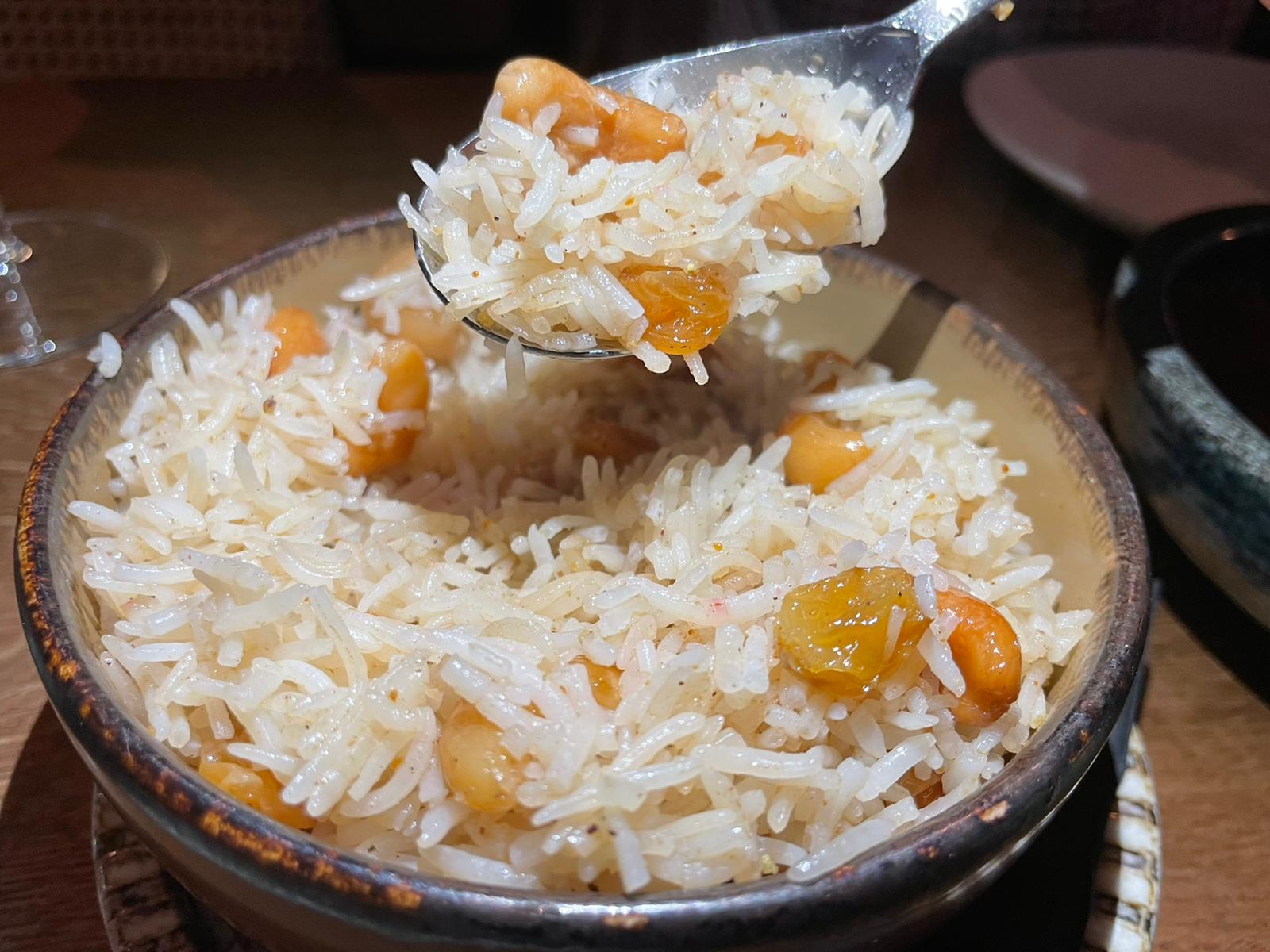 For dessert, we chose the Saffron & Pistachio Kulfi served with roasted almonds. A must-try for kulfi lovers and pistachio lovers alike.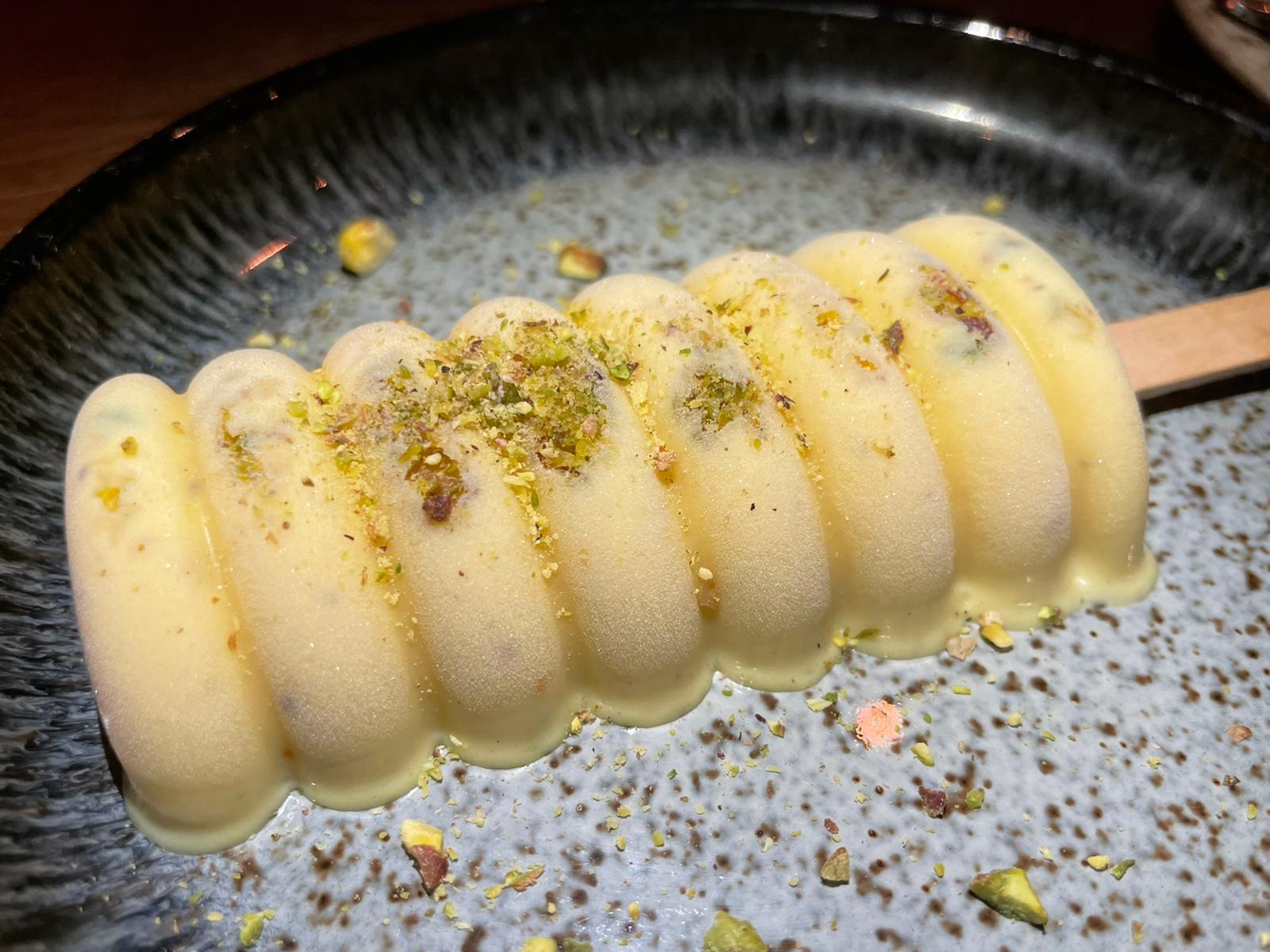 The Langcha Randi is a warm sweetened milk cake dumpling flavoured with pistachio. It is something different and worth a try with its pleasant nuttiness on the palate from the pistachios.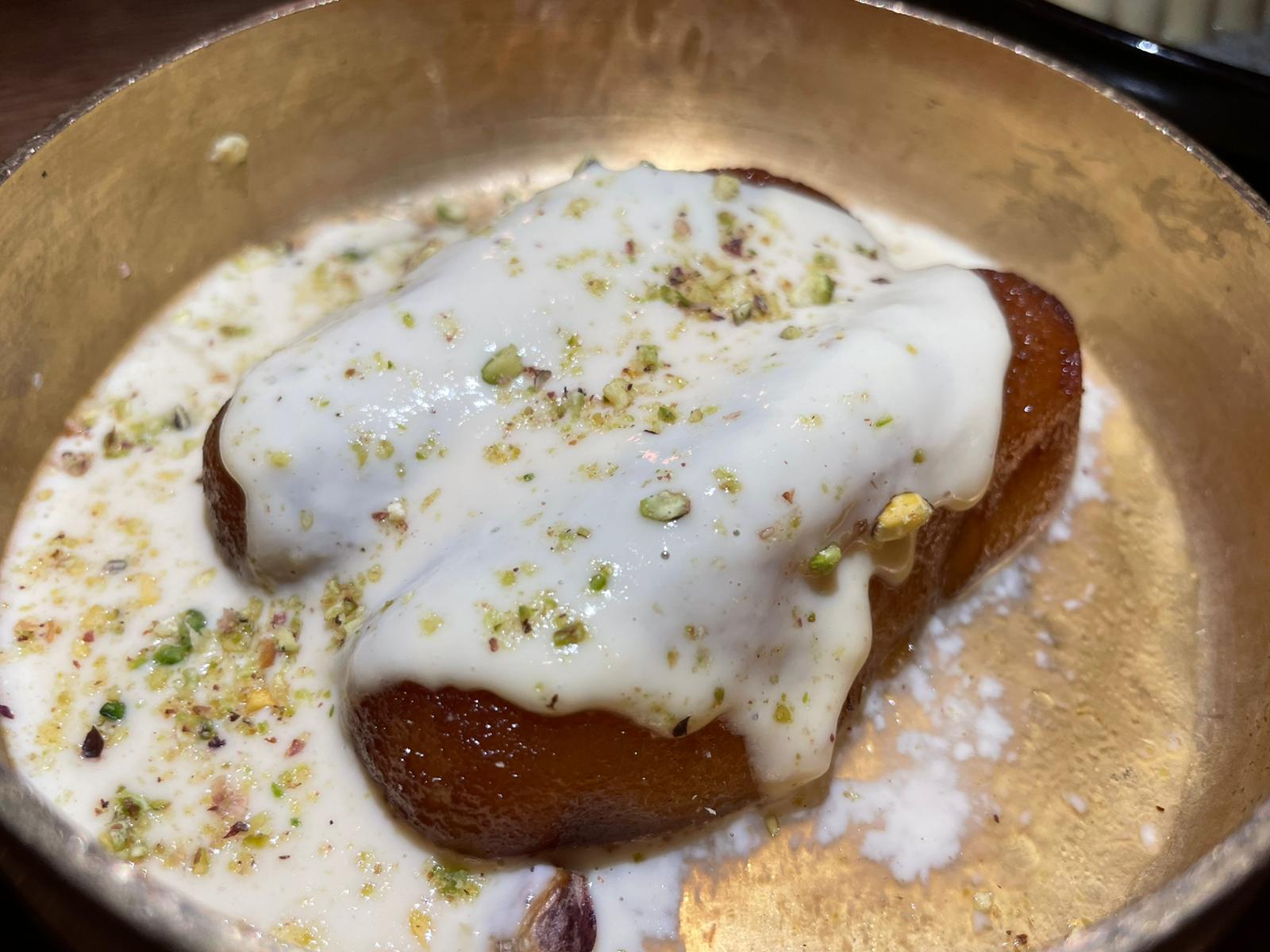 Chourangi is well worth a visit to experience the unexplored flavours of India including the Durga Puja auspicious Hindu festival menu which will be served until 31st October 2022.
Chourangi
3 Old Quebec Street, London W1H 7AF
020 3582 2710
chourangi.co.uk