Barnett Hill is a 56-bedroom 4-star luxury hotel nestled in 26 acres of gardens & woodland in the Surrey Hills, just south of Guildford.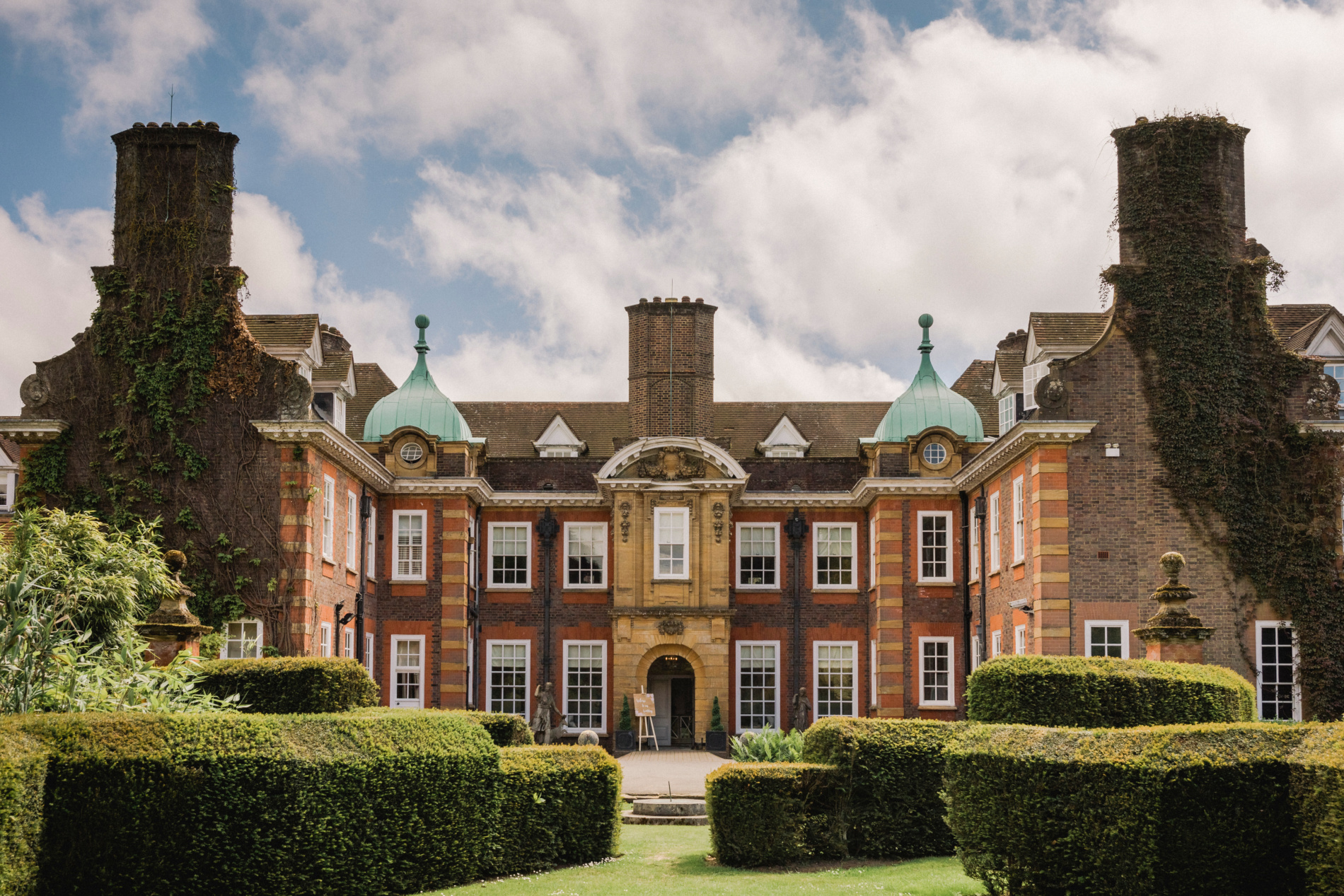 Barnett Hill was originally the private home of the famed Thomas Cook family. Perched atop a hill with panoramic views and revealing itself at the end of a winding tree-lined drive, this Queen Anne mansion looks stunning at any angle.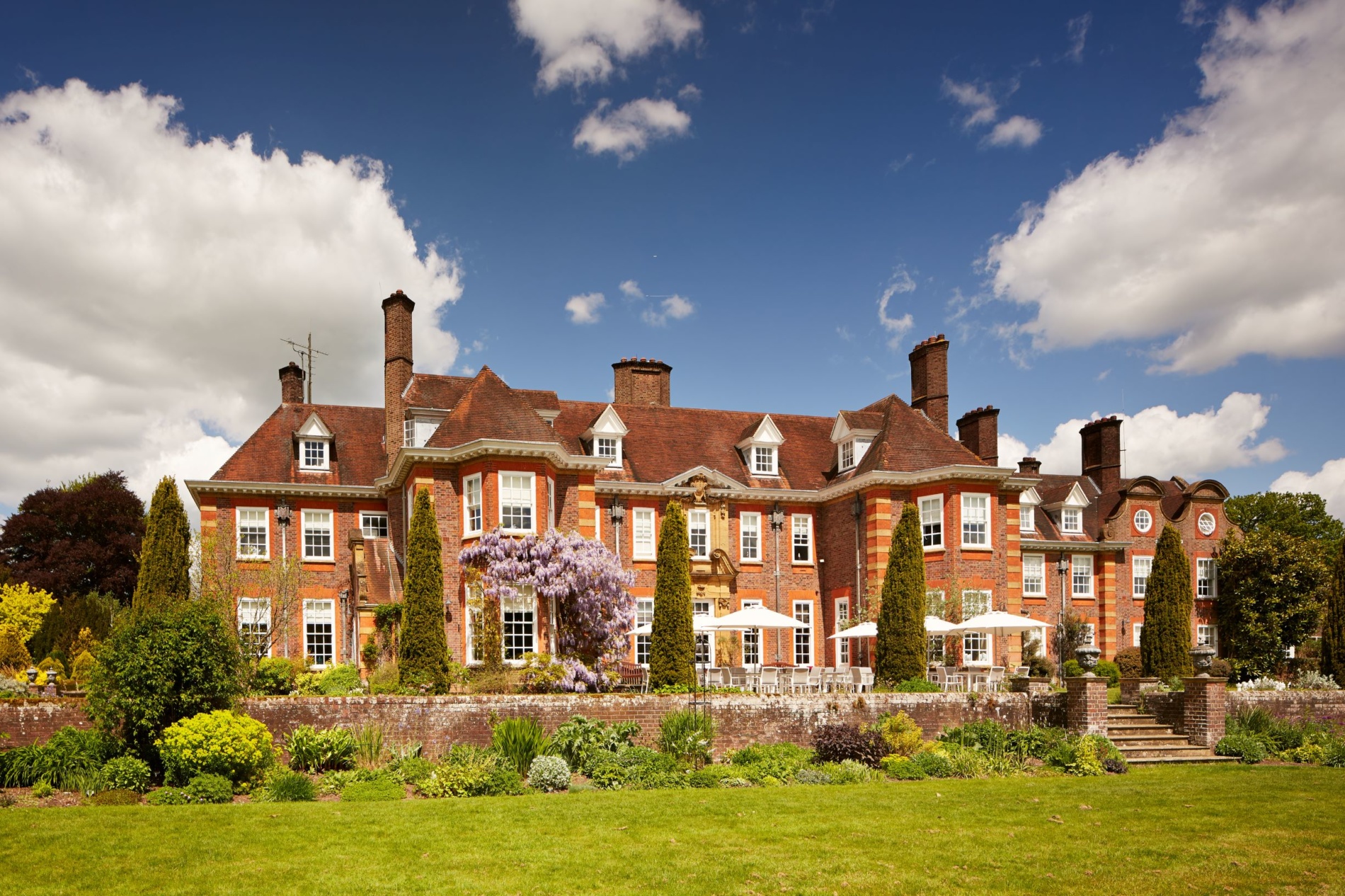 Contemporary and design-led, the boutique rooms, suites and residences are appointed with chic designer furnishings and spread across the main Mansion House, Gardener's Cottage and Courtyard, there is something for everyone. The Courtyard has an interesting horse sculpture at its heart.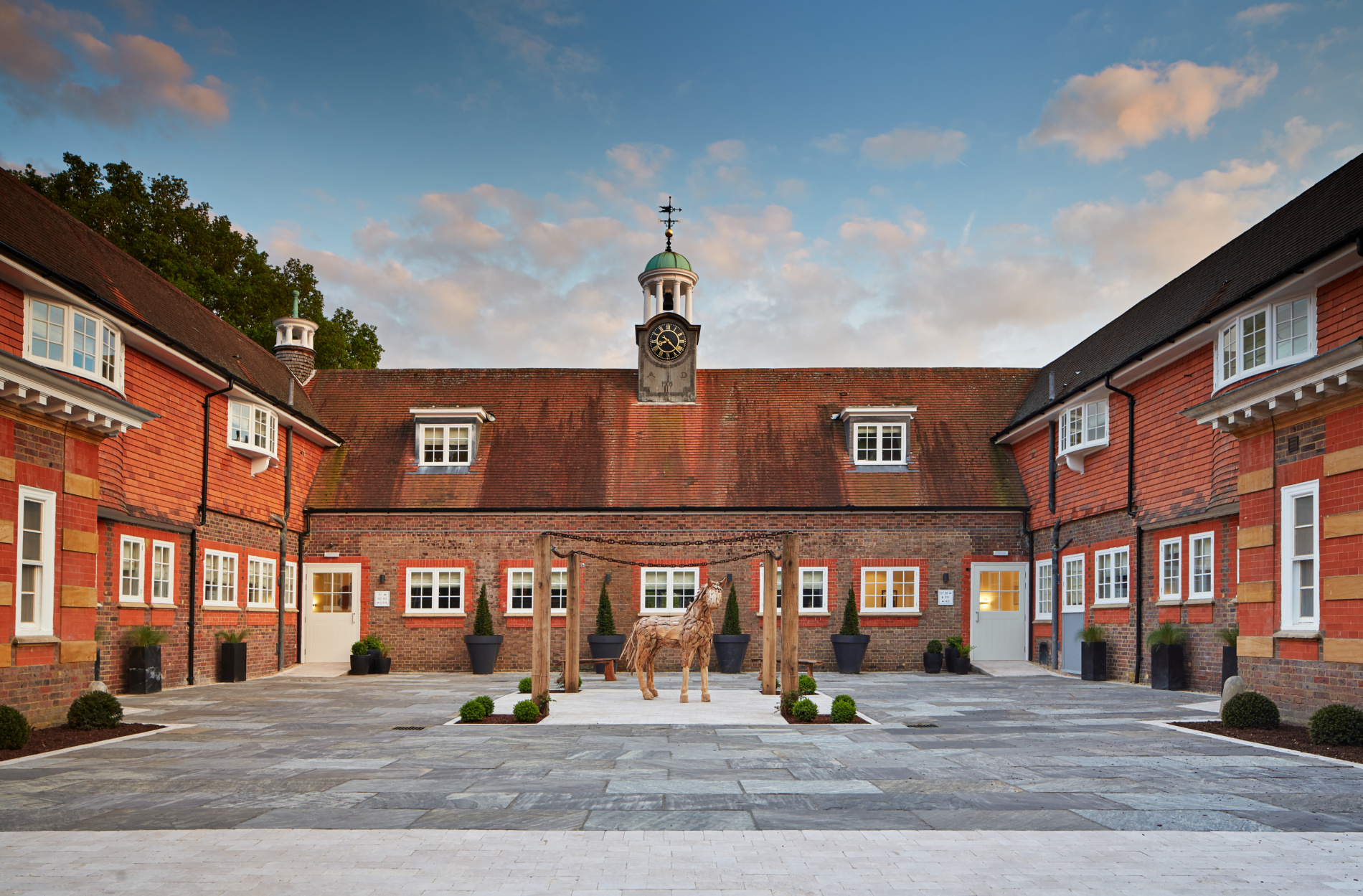 Couples can enjoy a romantic getaway in one of Barnett Hill's fabulous suites. The Beatrice Cook Suite is sumptuously decorated…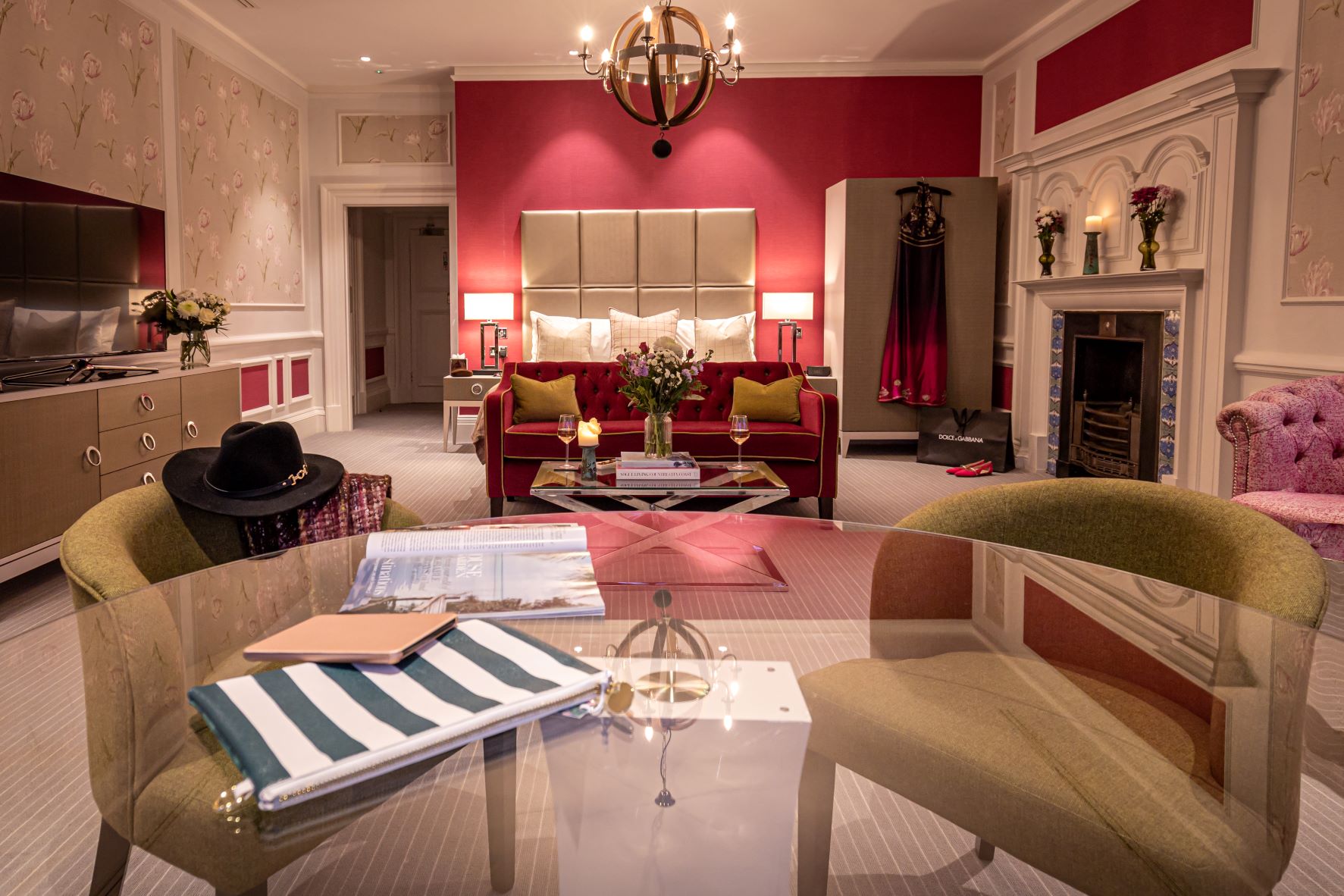 For something a little more contemporary, the Arnold Mitchell Suite is very well-appointed.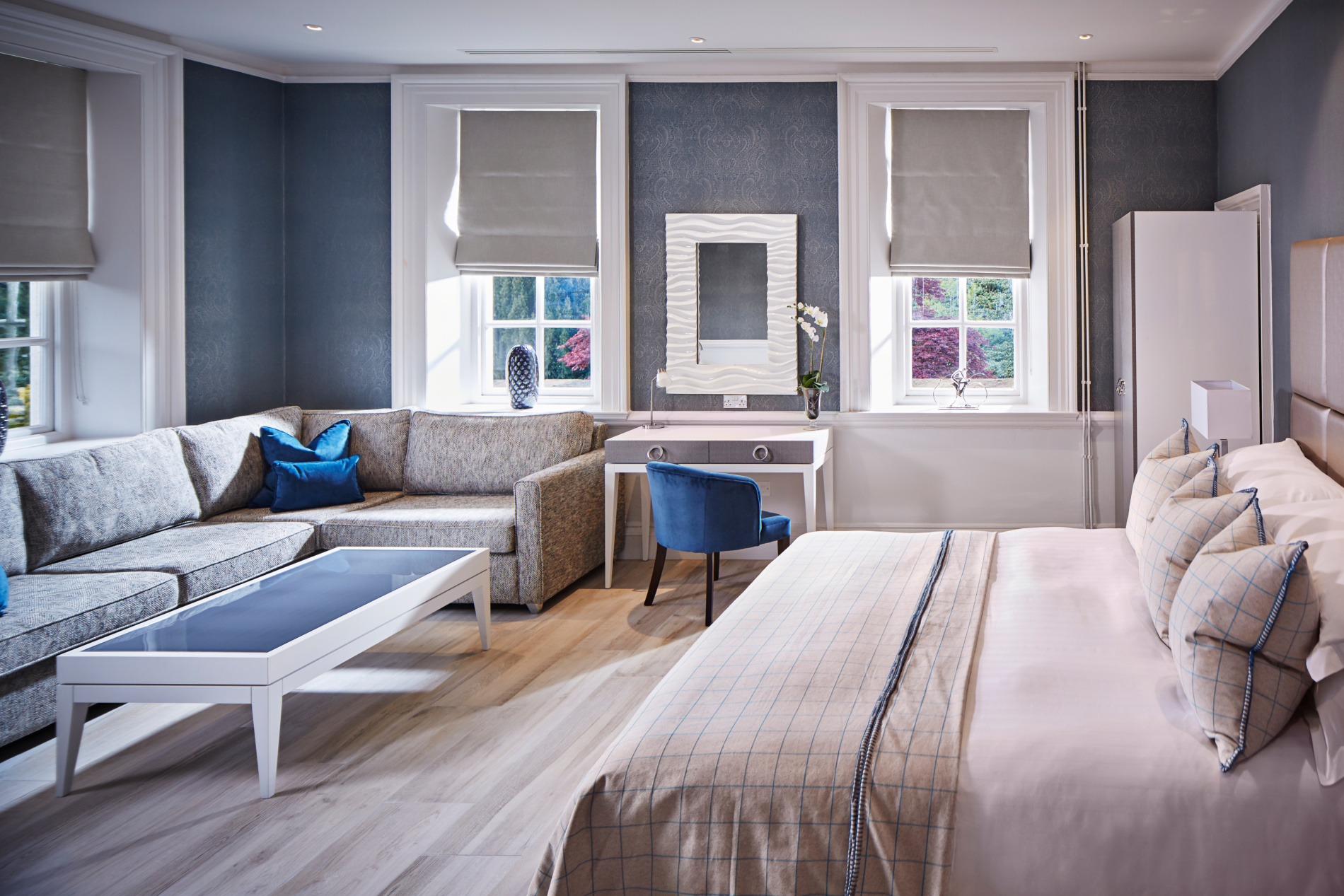 We stayed in the hotel's Master Suite which is beautifully decorated with stylish furnishings and a calming palette of colours. The Master Suite Lounge looks so welcoming.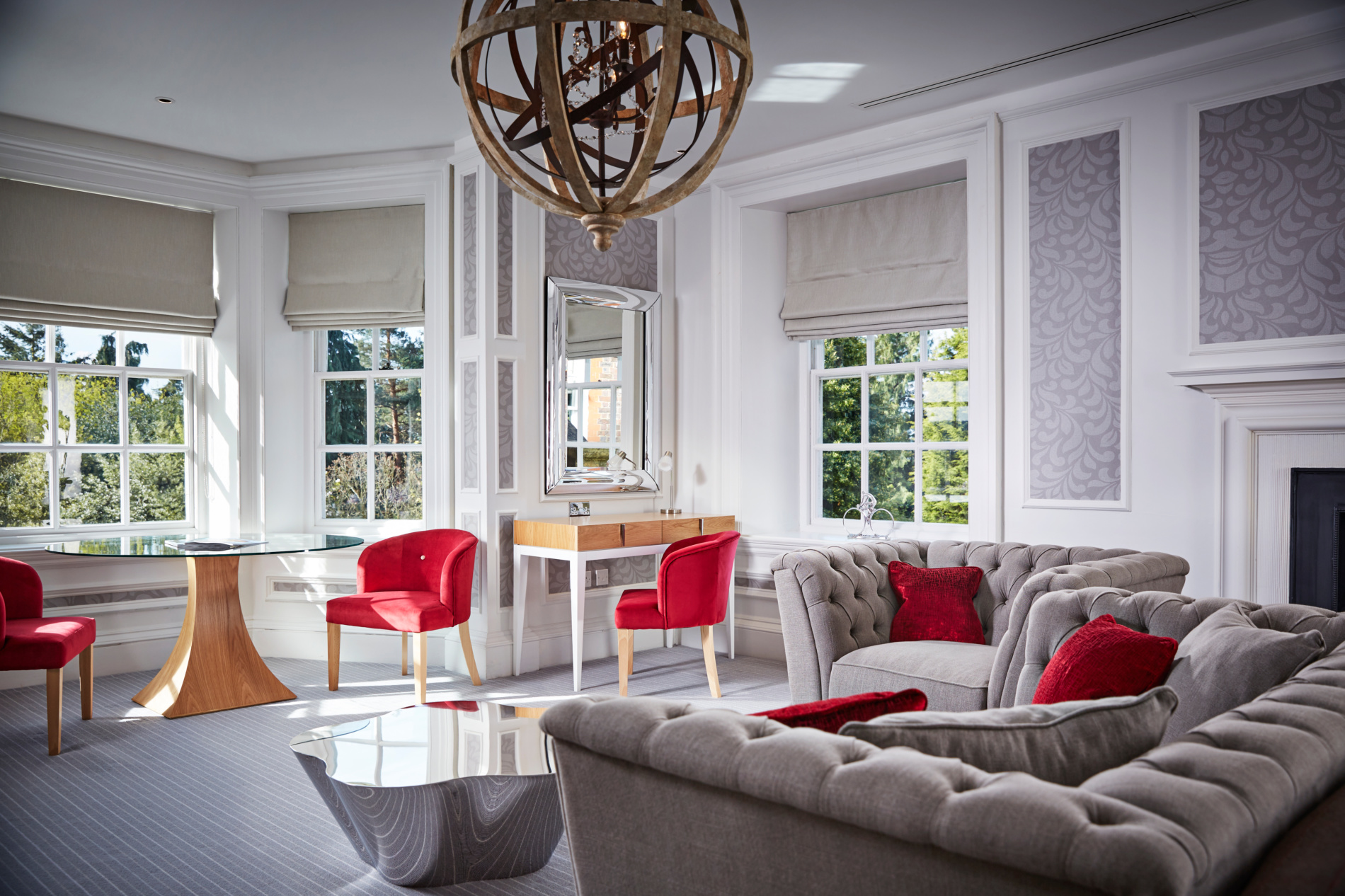 The Master Suite Bathroom is an Instagram influencer's dream with its deep bathtub and modern styling… however we wouldn't be posting any bathtub pictures during our visit!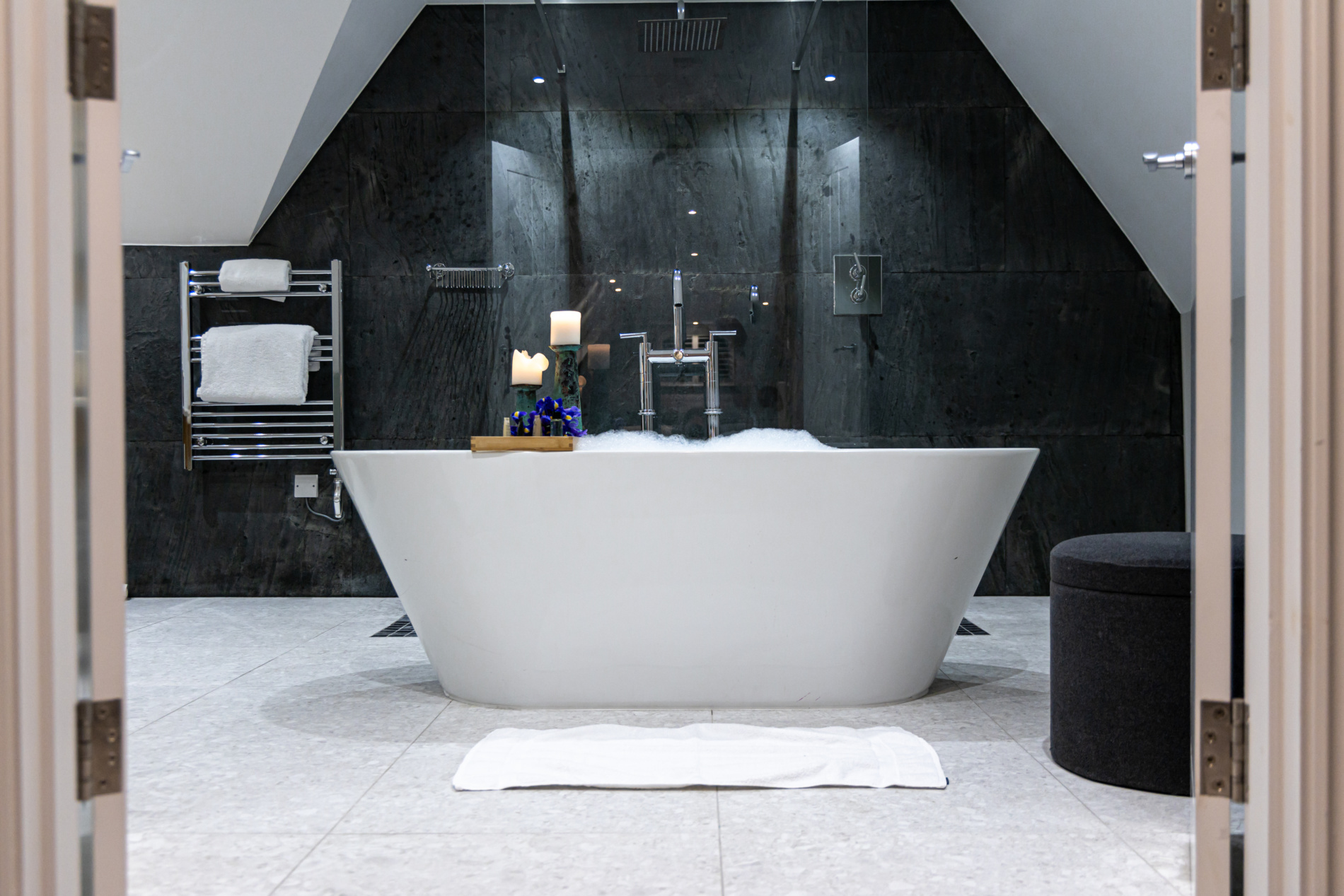 The hotel is both dog & family friendly. We didn't bring the pup on our visit but we did bring Minipreneur who headed straight for the teepee that the hotel team kindly provide to visiting families for their little ones…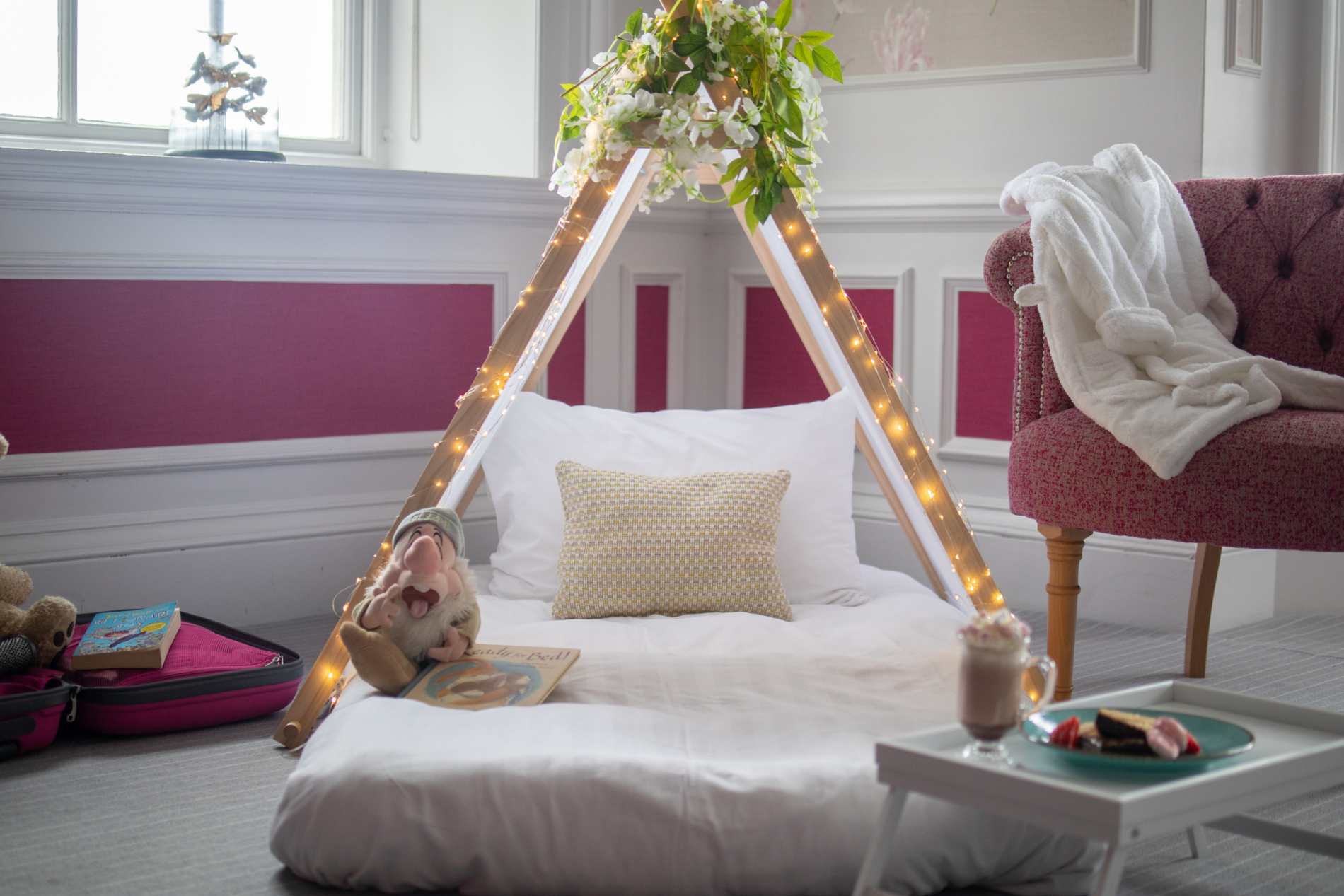 The teepee is just a cosy welcoming space that Minipreneur dived right in.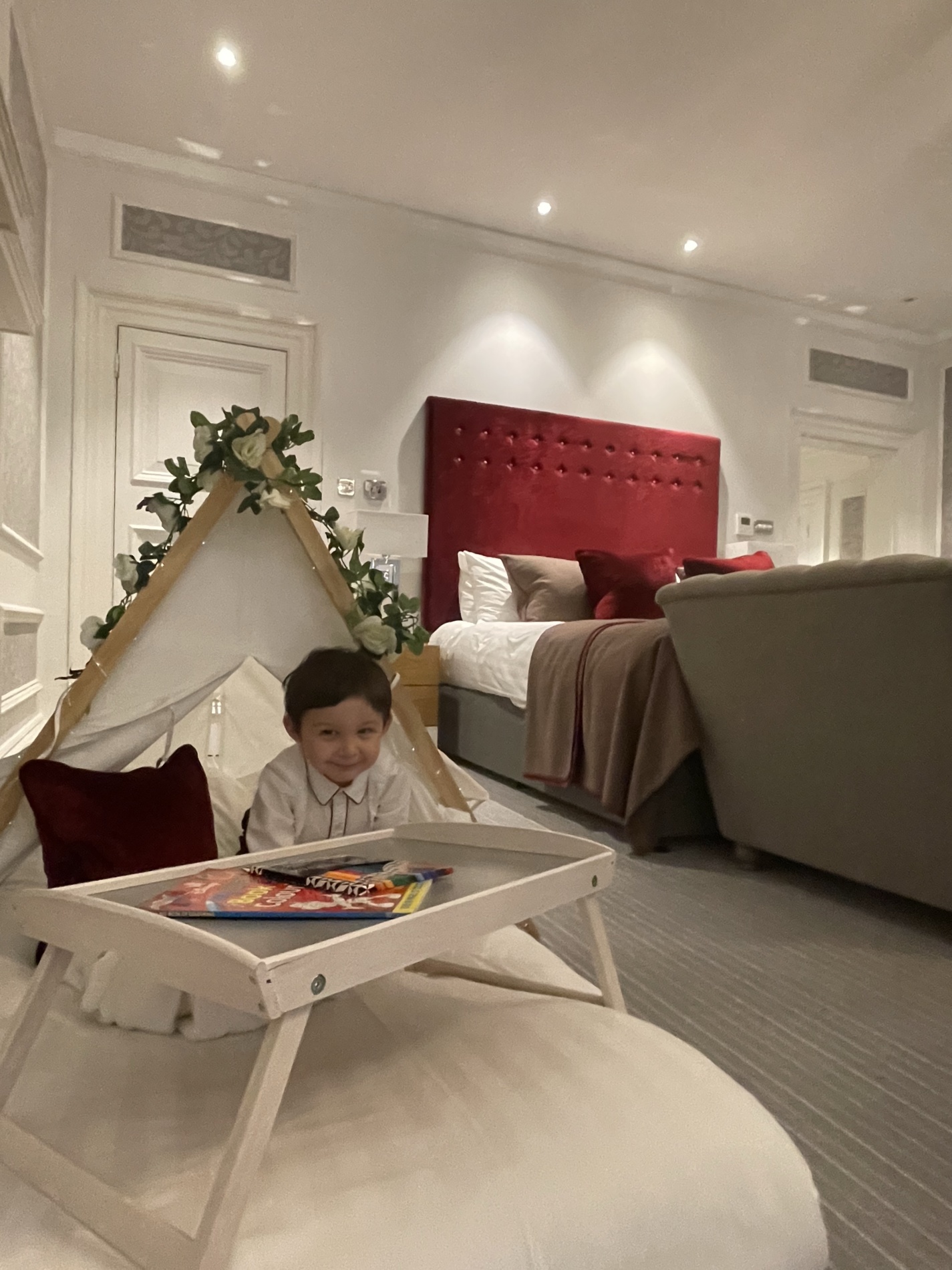 There was plenty to keep Minipreneur occupied. He really enjoys colouring in. "Up and down and side to side, we stay in the lines!"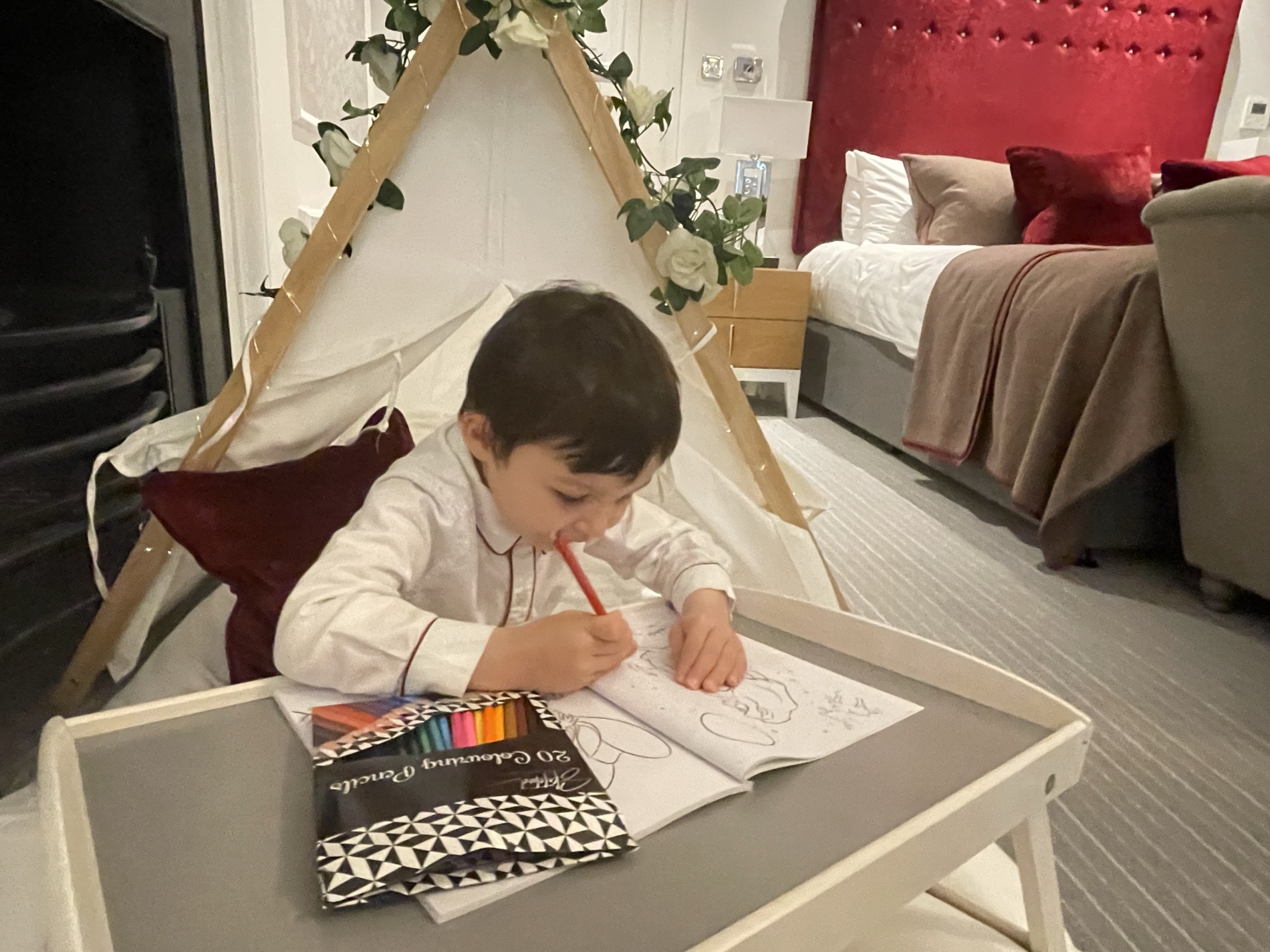 Look what Papapreneur noticed on the table! What a lovely welcome from the hotel team.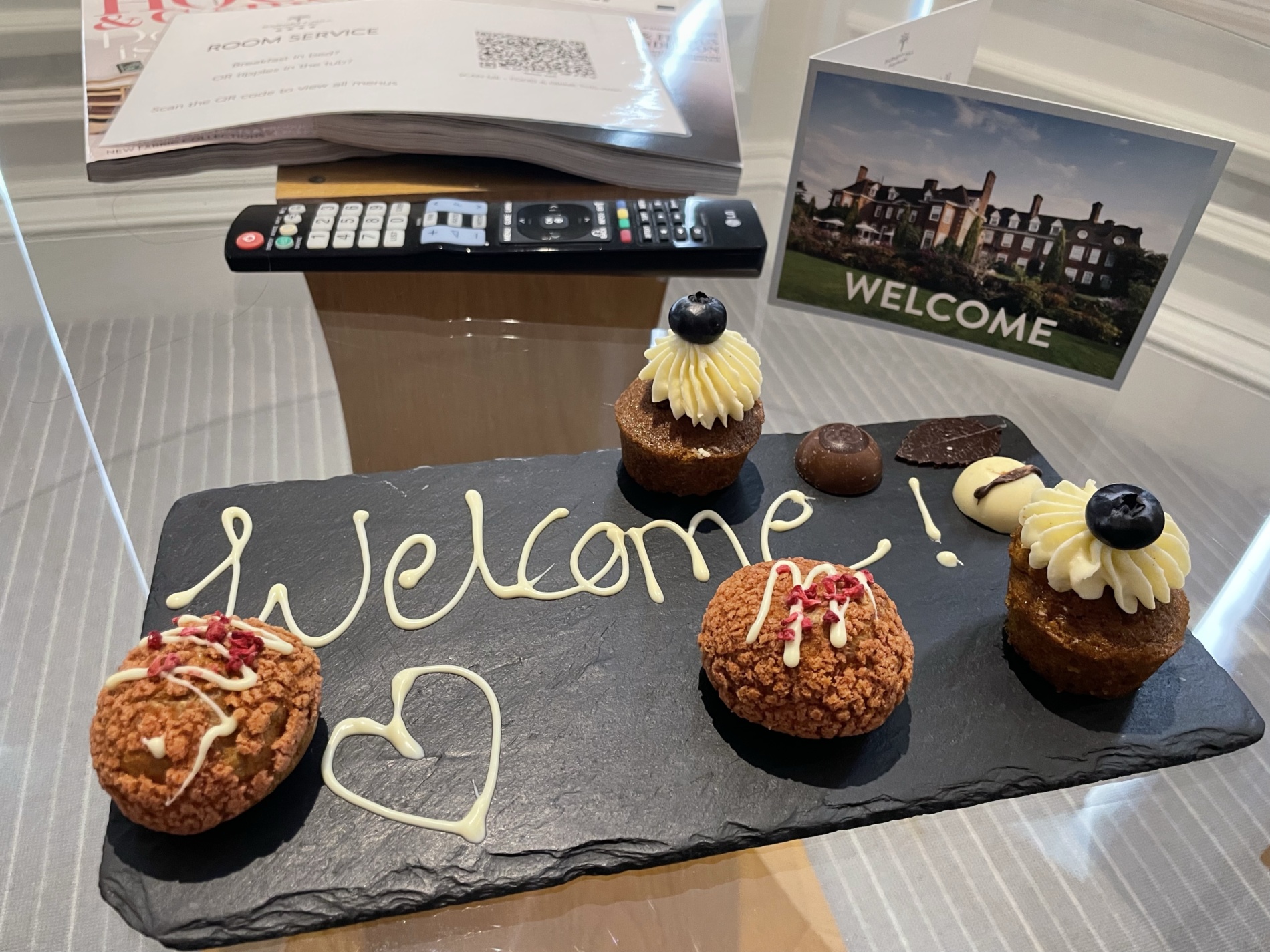 We just had enough time to put on Minipreneur's favourite Mickey Mouse Hoodie before he checked out the yummy treats.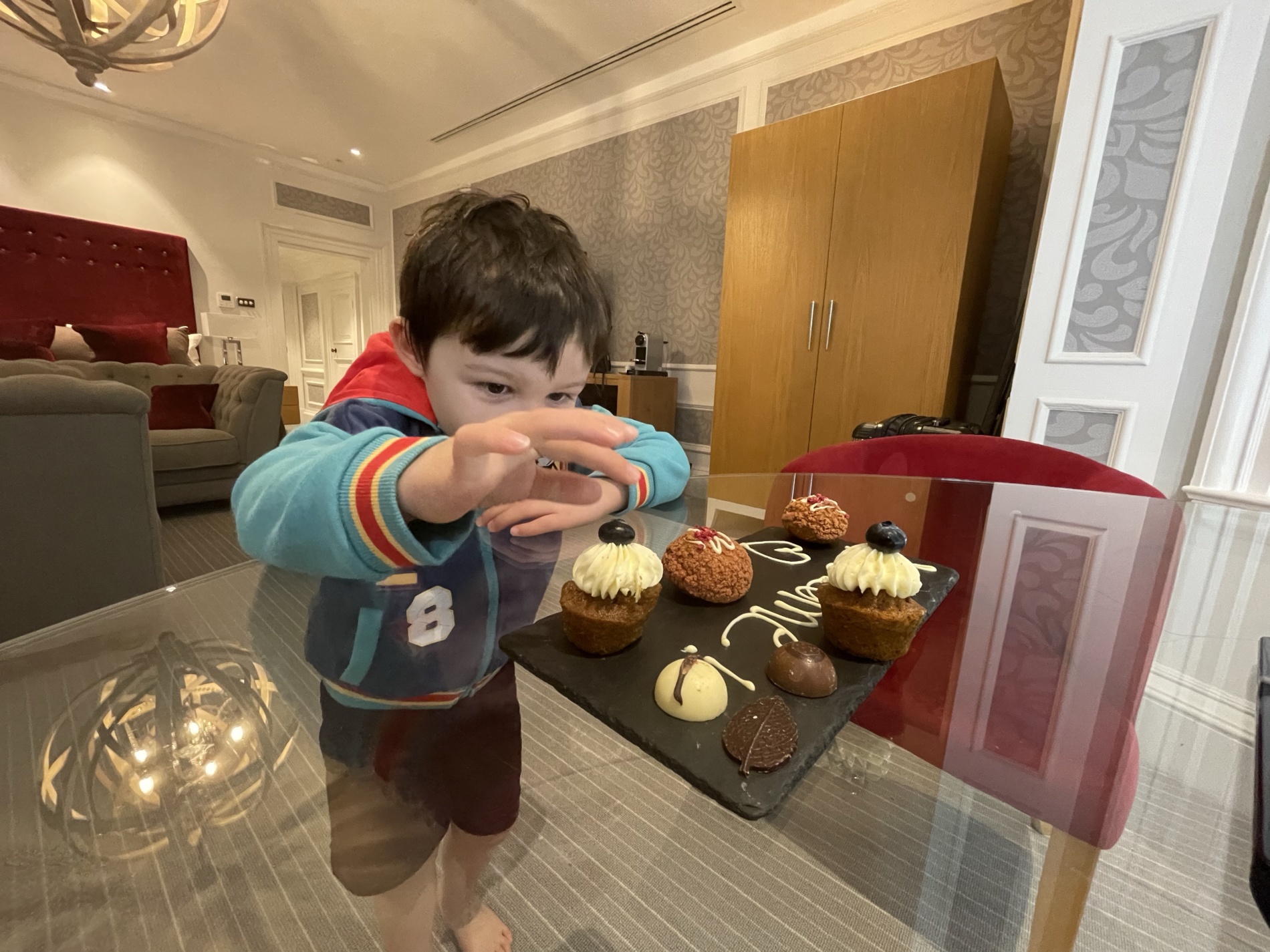 Time for a taste test by Minipreneur. He certainly looks like he's enjoying them. Thank you Barnett Hill!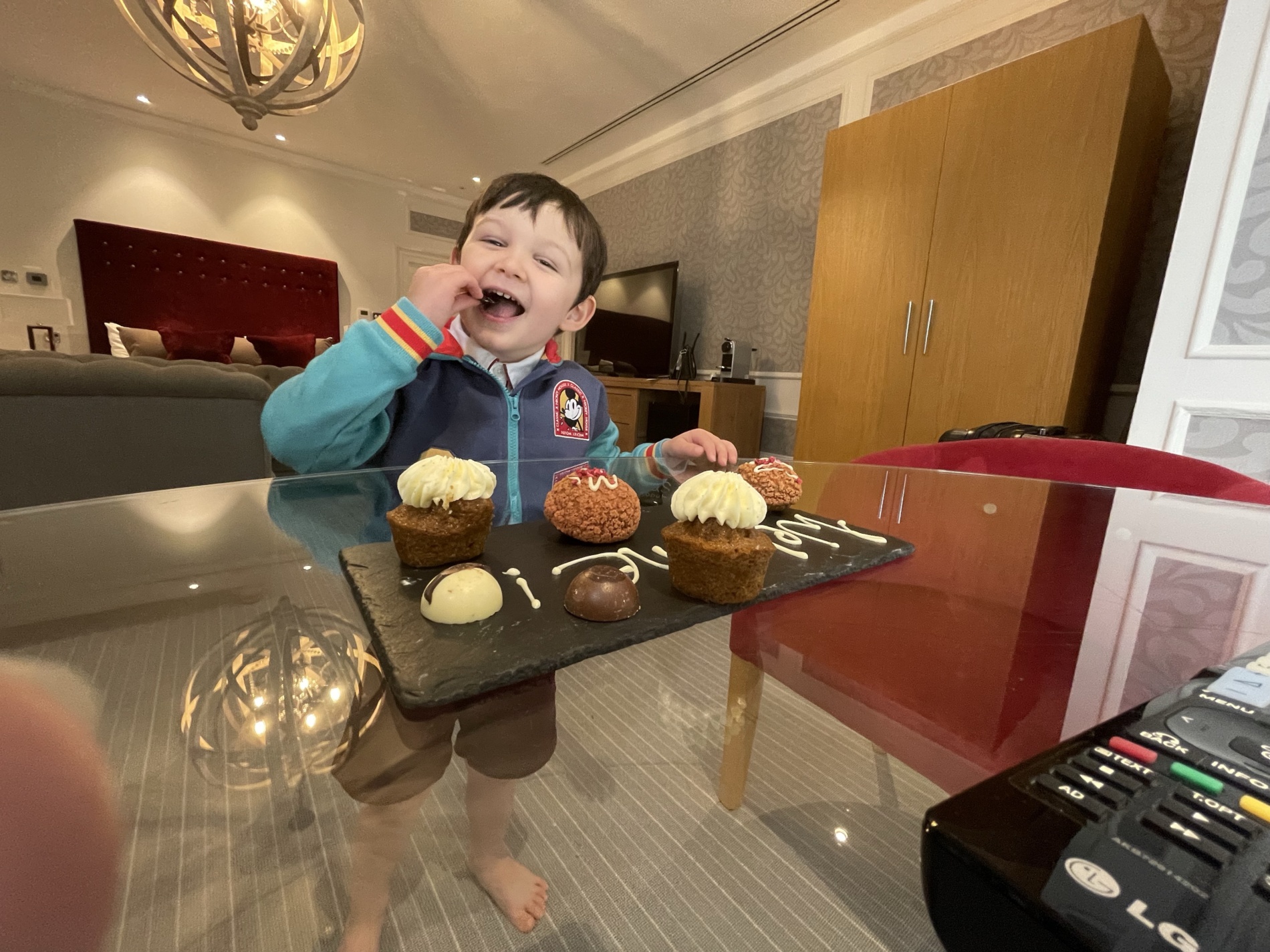 After we unpacked and settled into the room, it was time to explore the beautiful gardens at Barnett Hill.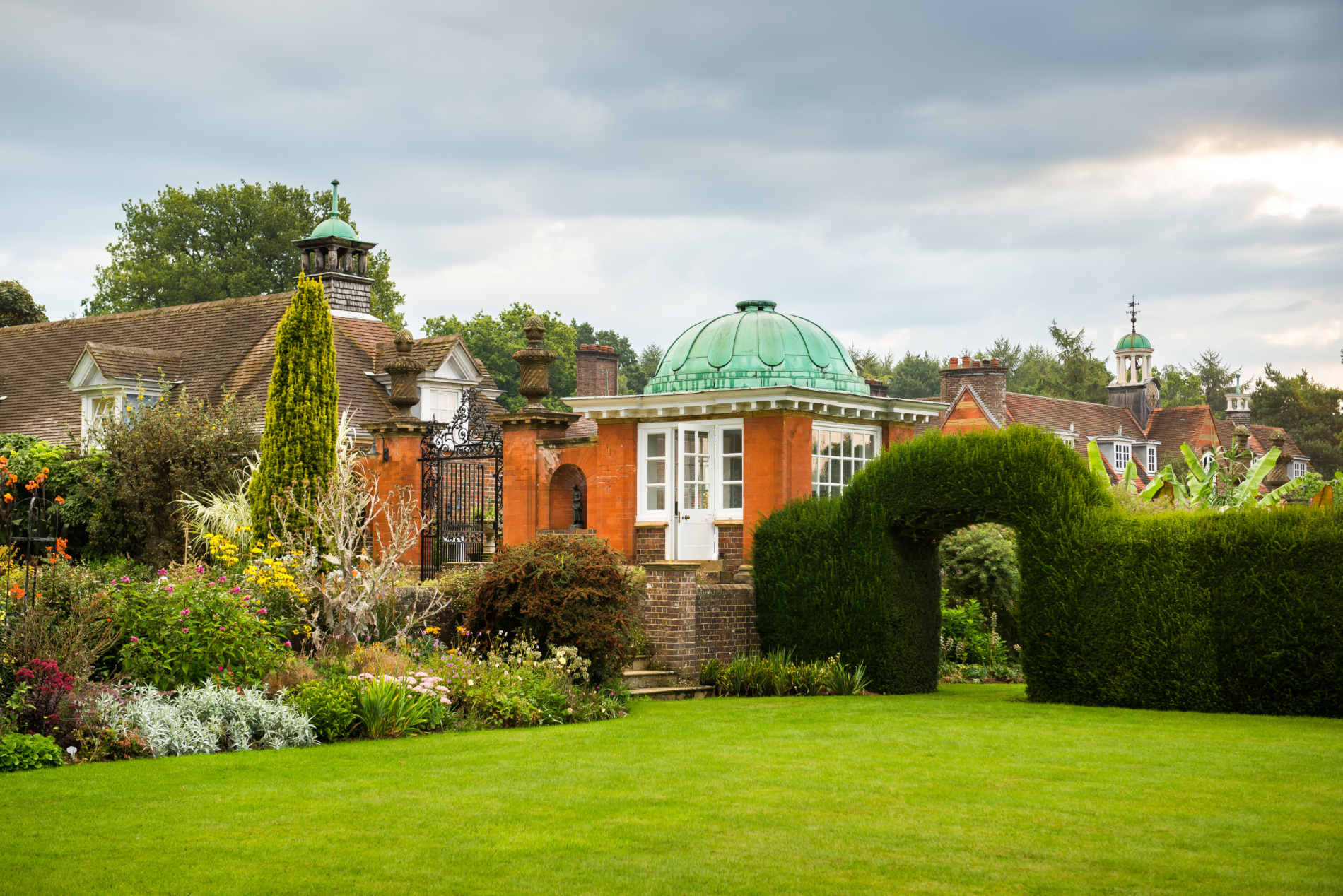 Minipreneur loves the outdoors, whatever the weather, so he pulled on his Joules Tiger Wellies and Frugi Puddle Buster Trousers & Coat before heading outdoors. He loved the sundial so much he had a go at being a Human Sundial!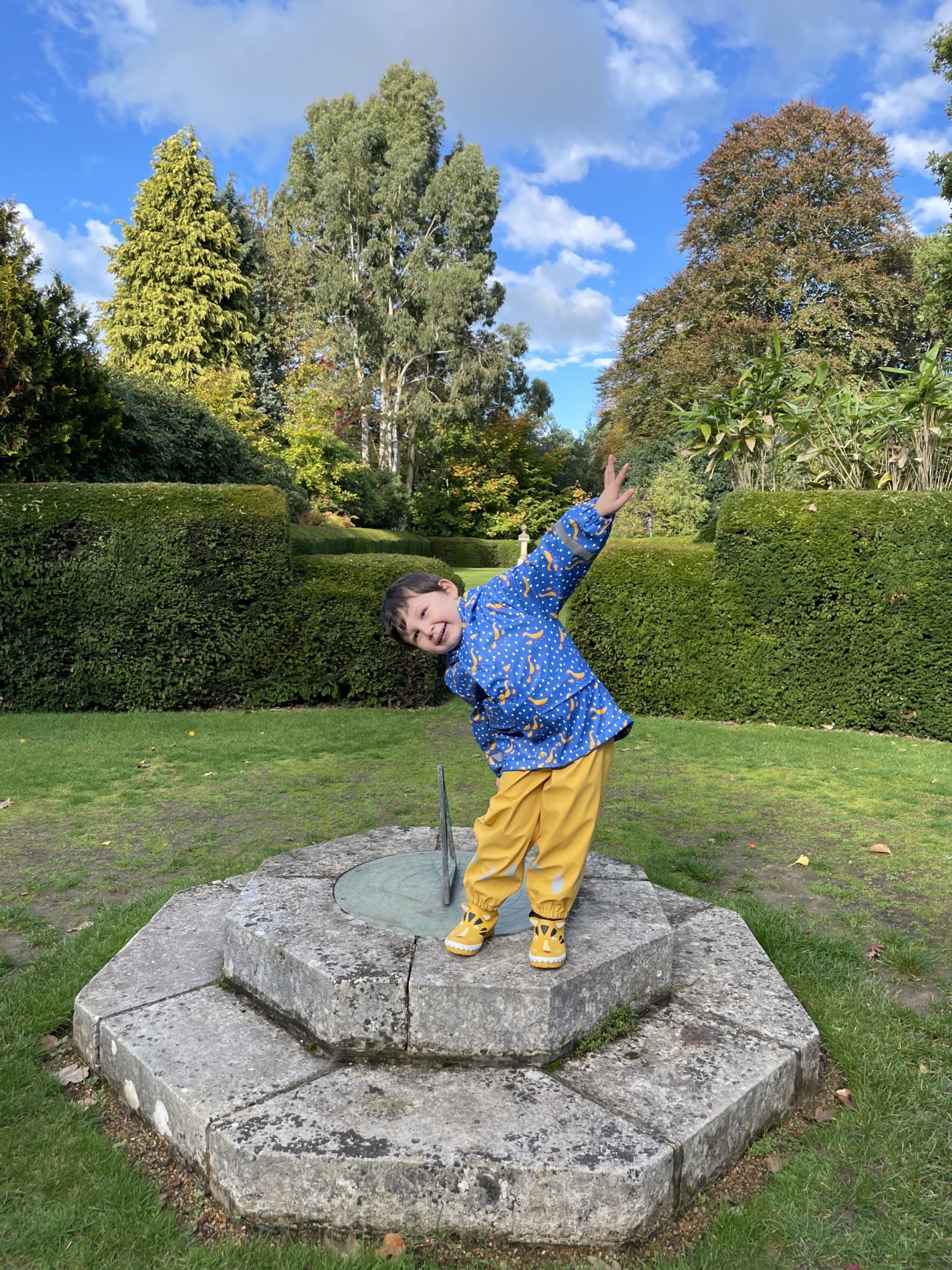 But soon enough, it was time to run off and explore the rest of the beautifully landscaped gardens.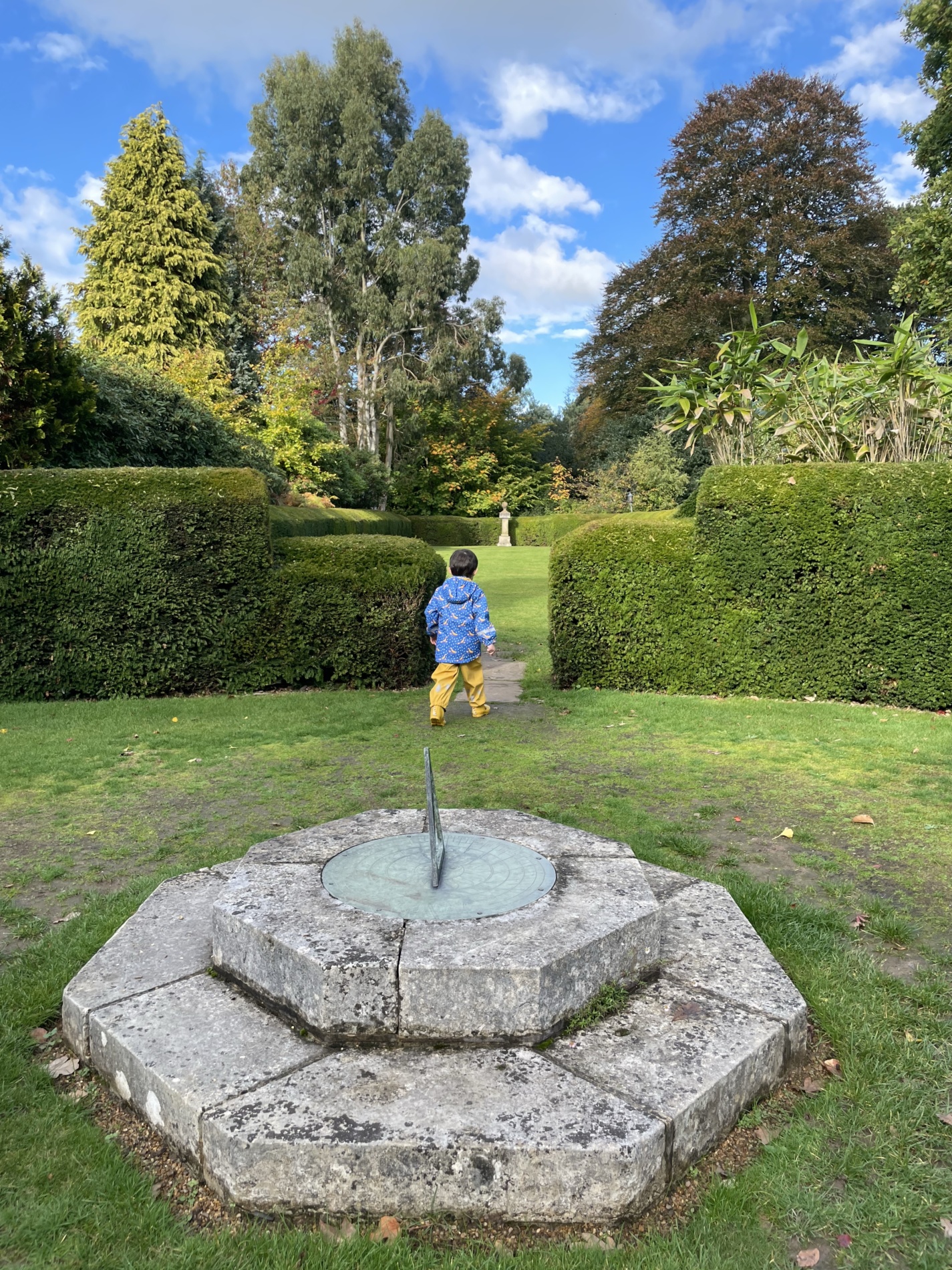 "Come on Mummy & Daddy! Stop dawdling!"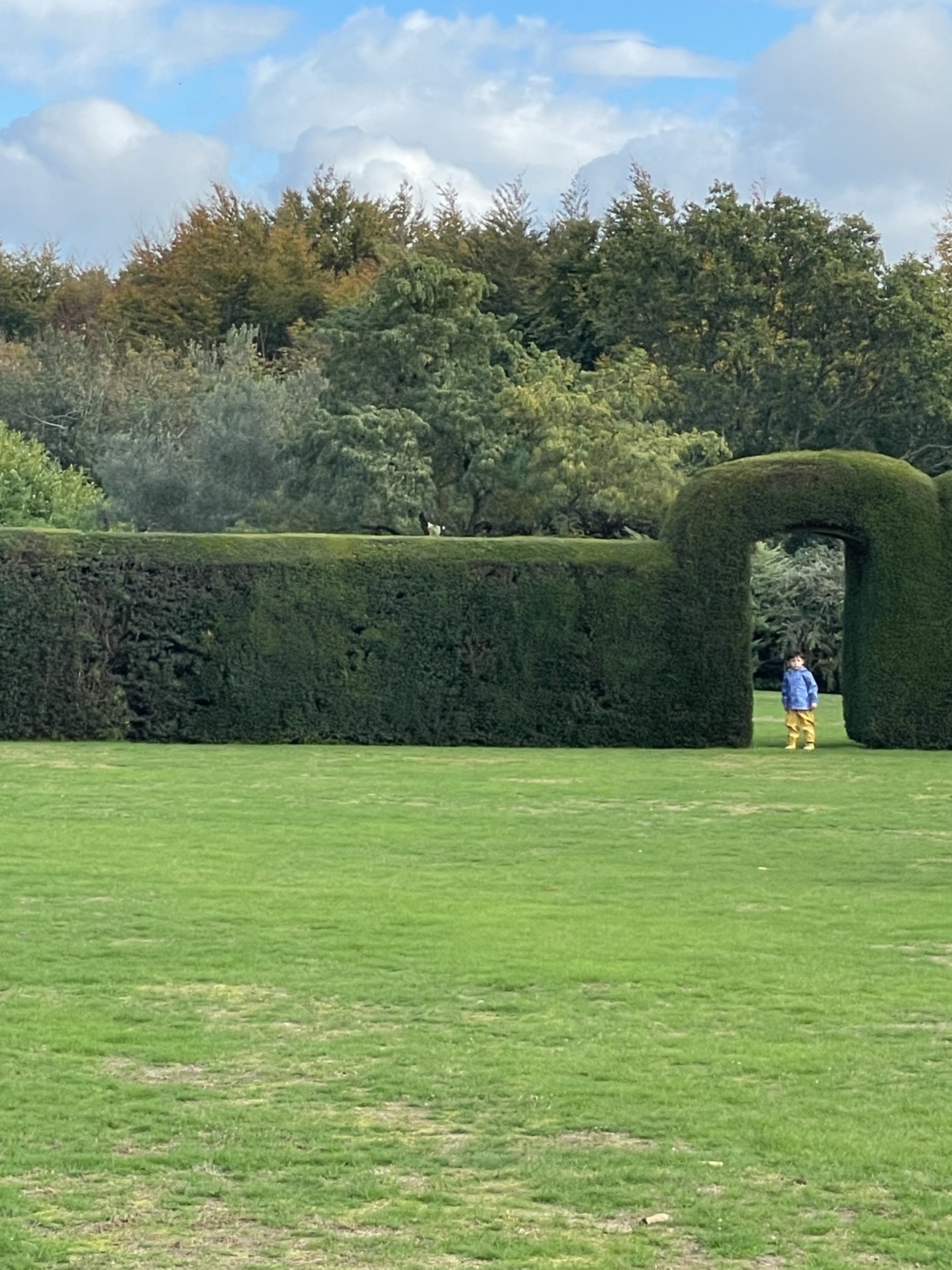 According to The Telegraph, the hotel looks like a 'gingerbread-brick palace'. Did someone say gingerbread? Minipreneur makes a mad dash for the Terrace but will be a bit disappointed that the bricks aren't made of gingerbread!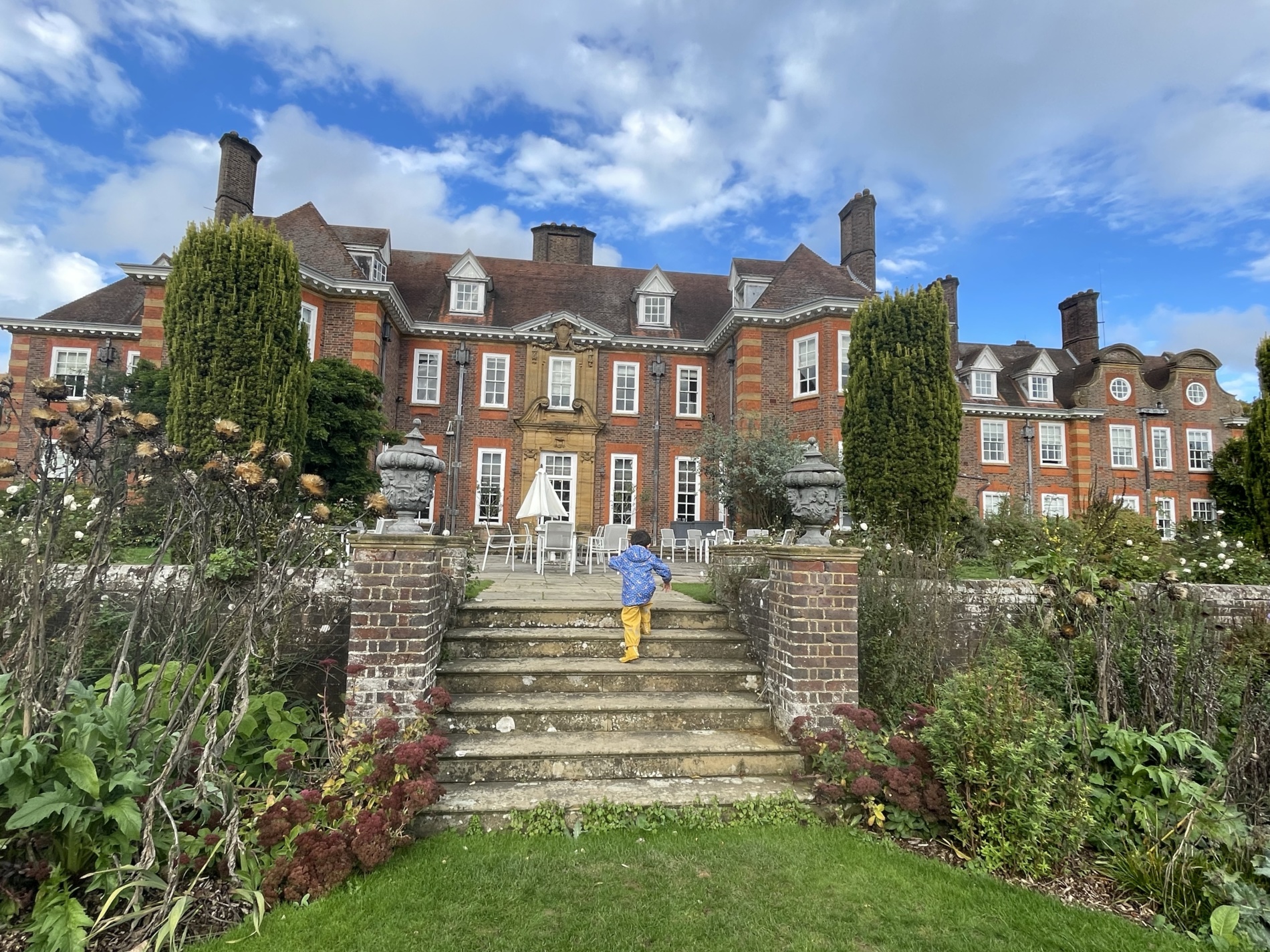 Look what Minipreneur has found – Giant Chess!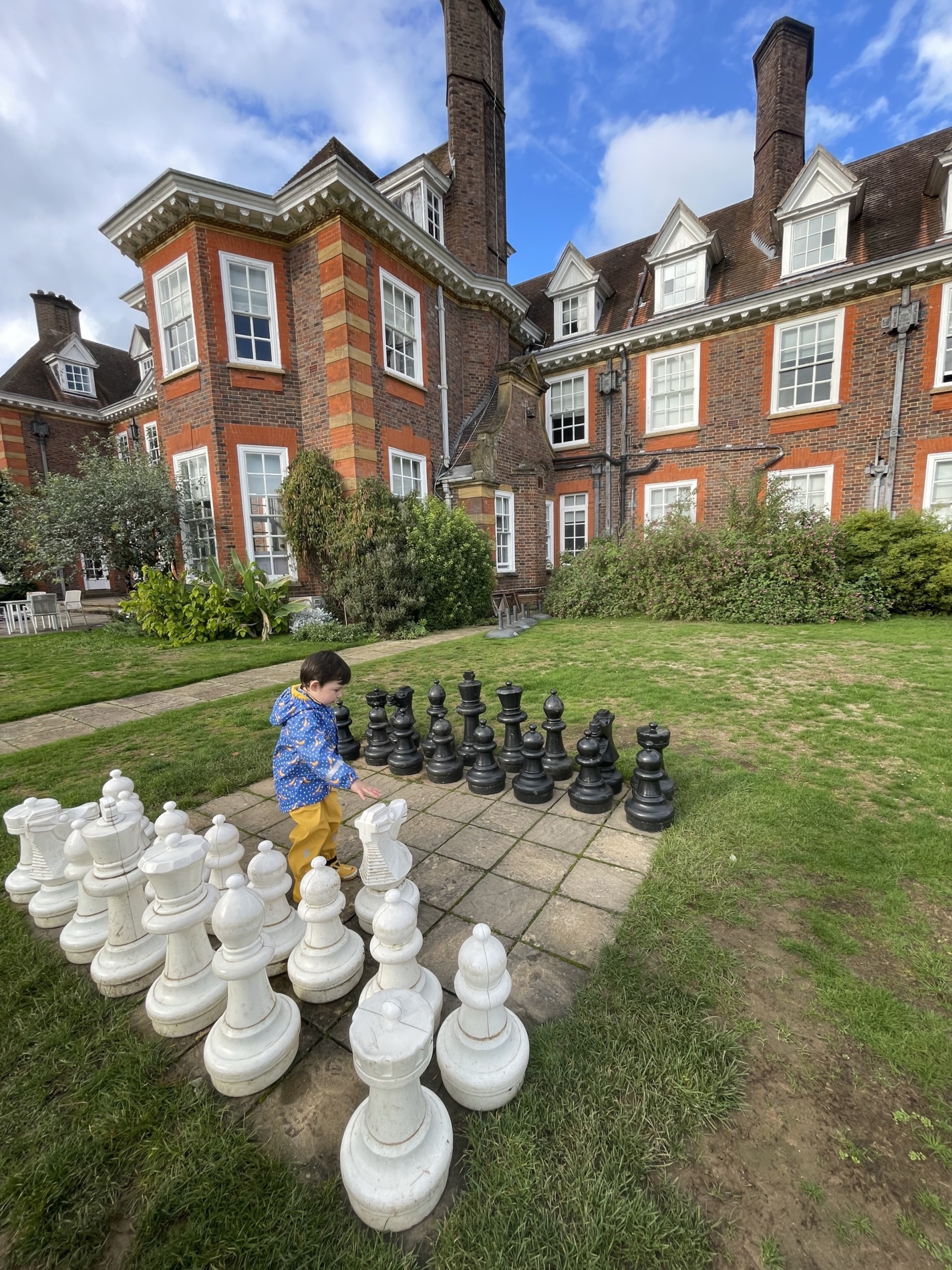 Minipreneur loves horses so went straight for the White Knight!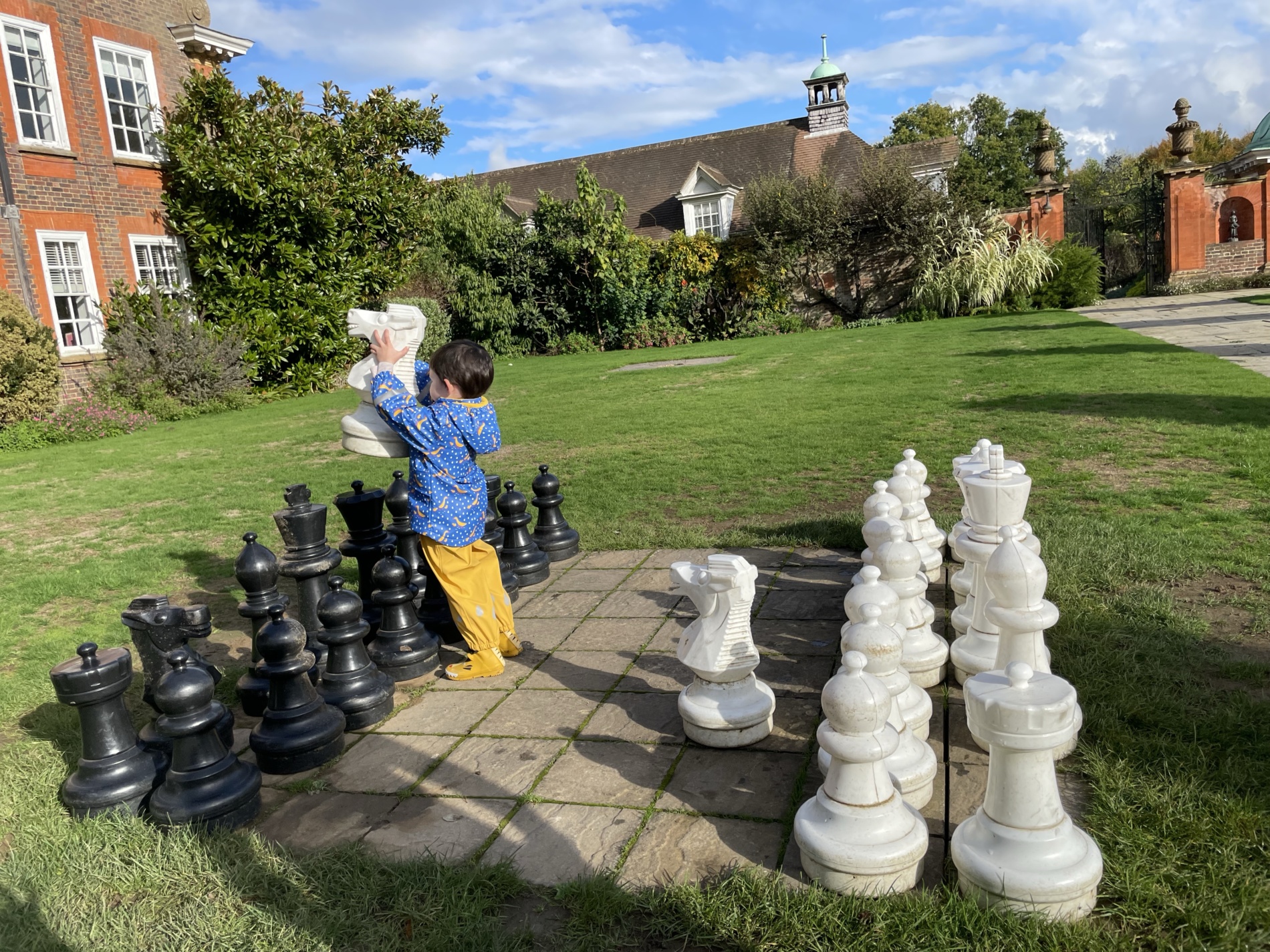 After all that outdoor exploring, it was soon time to head back to the suite to get ready for dinner at the hotel's restaurant.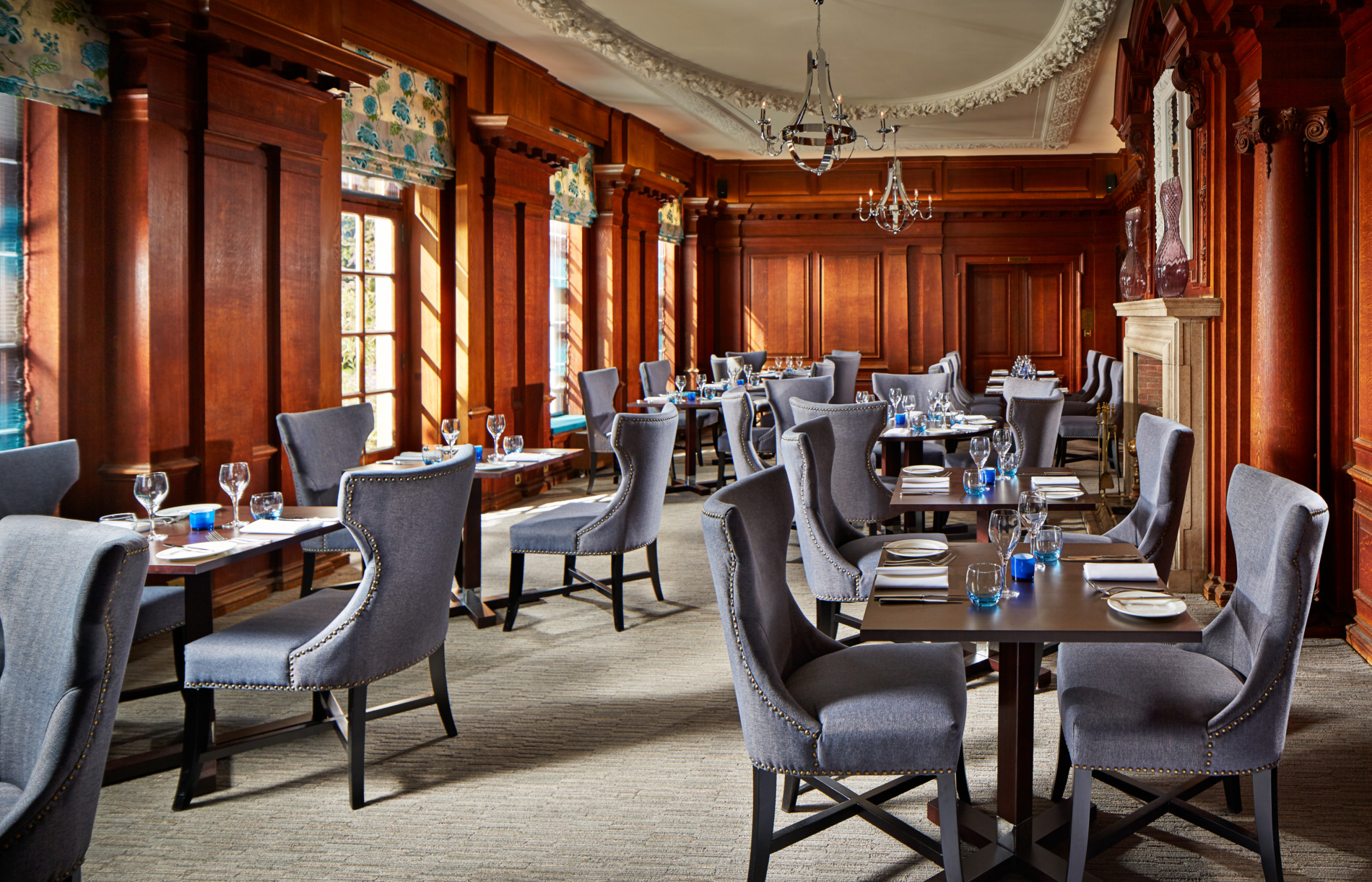 Guests can enjoy a seasonally inspired menu in The Oak Room restaurant. The 2-AA rosette restaurant is perfect for a posh date night or equally good for a more casual evening.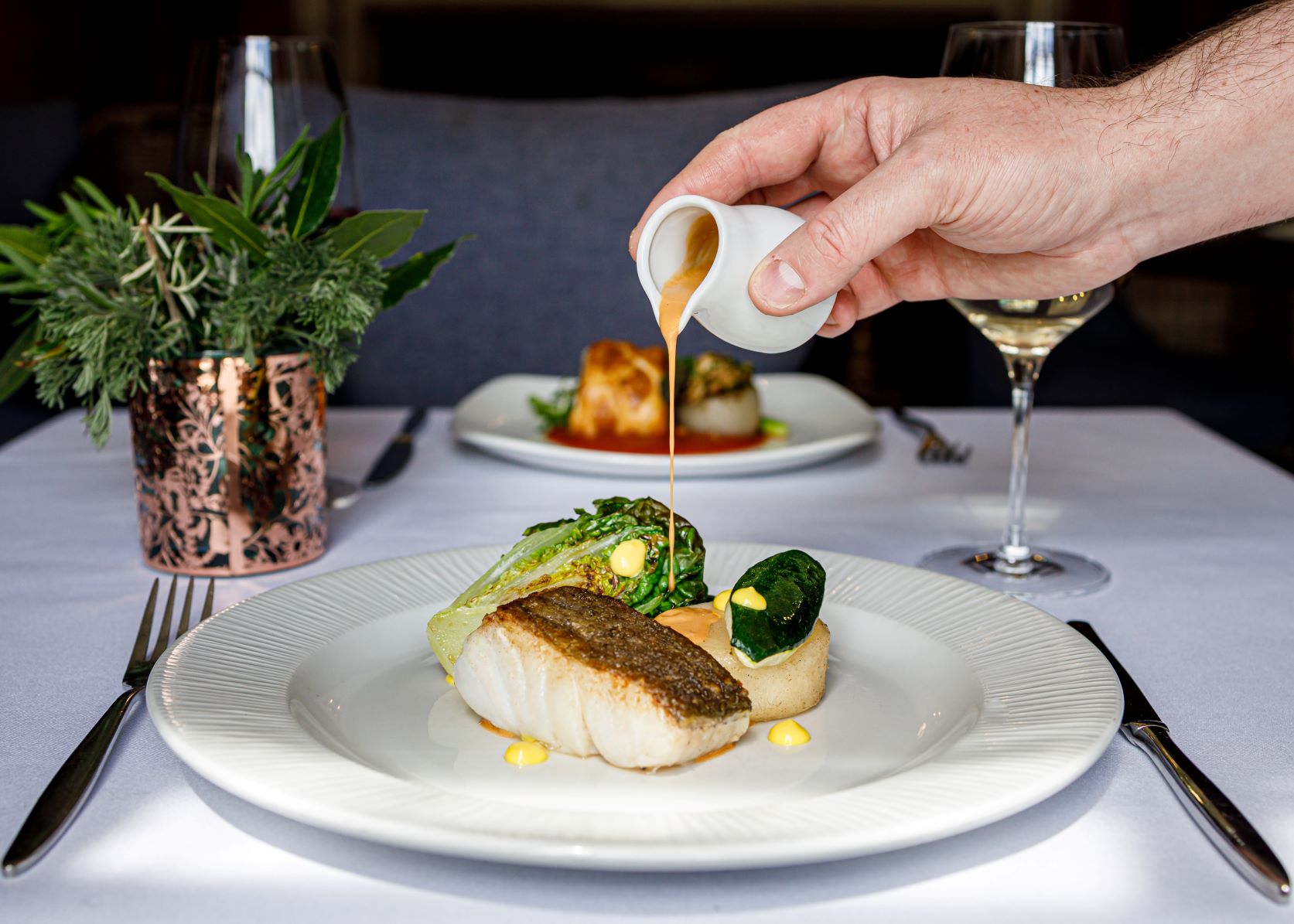 There's plenty to admire from the stylish and generous food to the cosy open fireplace and garden views.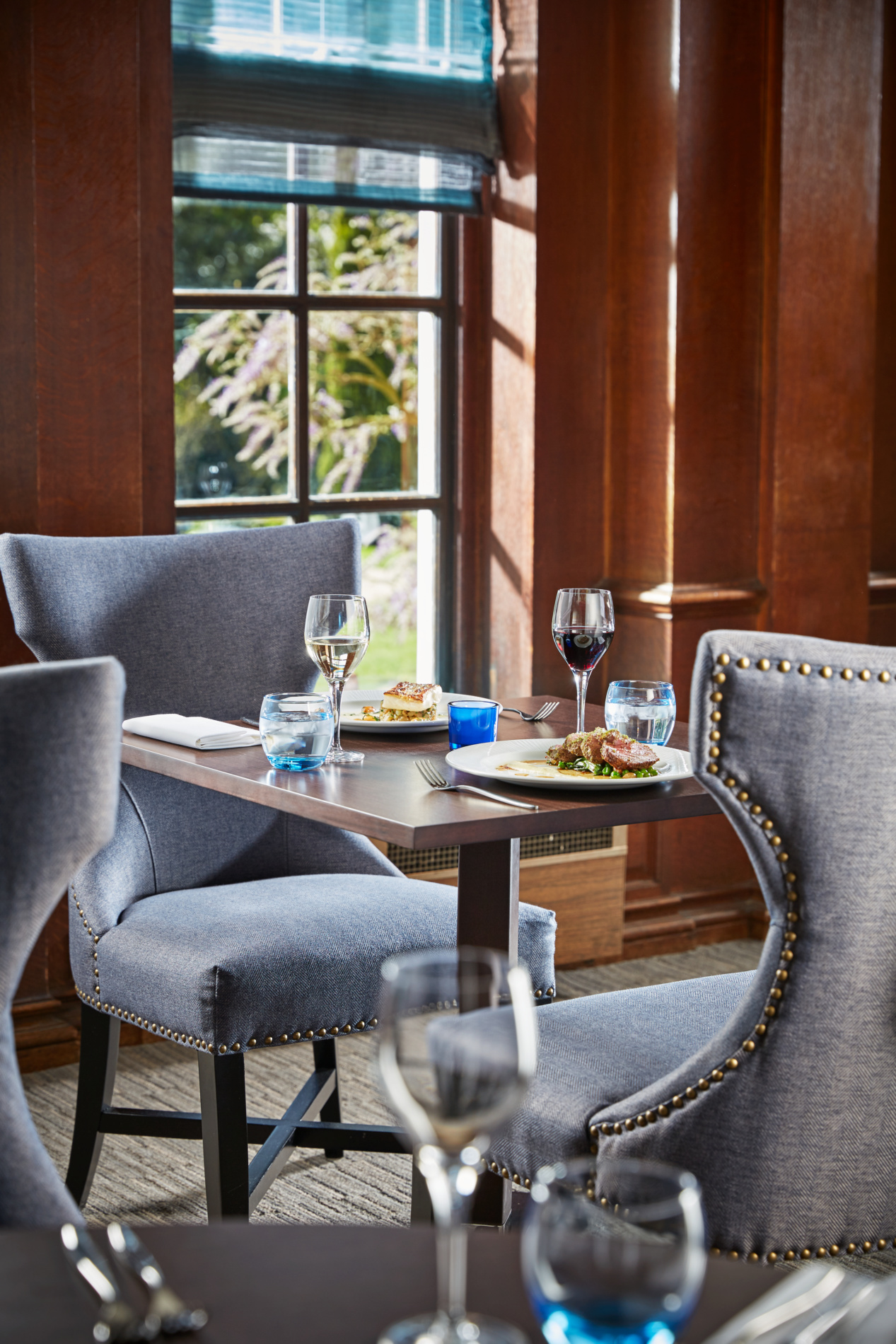 Here are the highlights of our dinner at The Oak Room. Starters include a delicious Duck Terrine…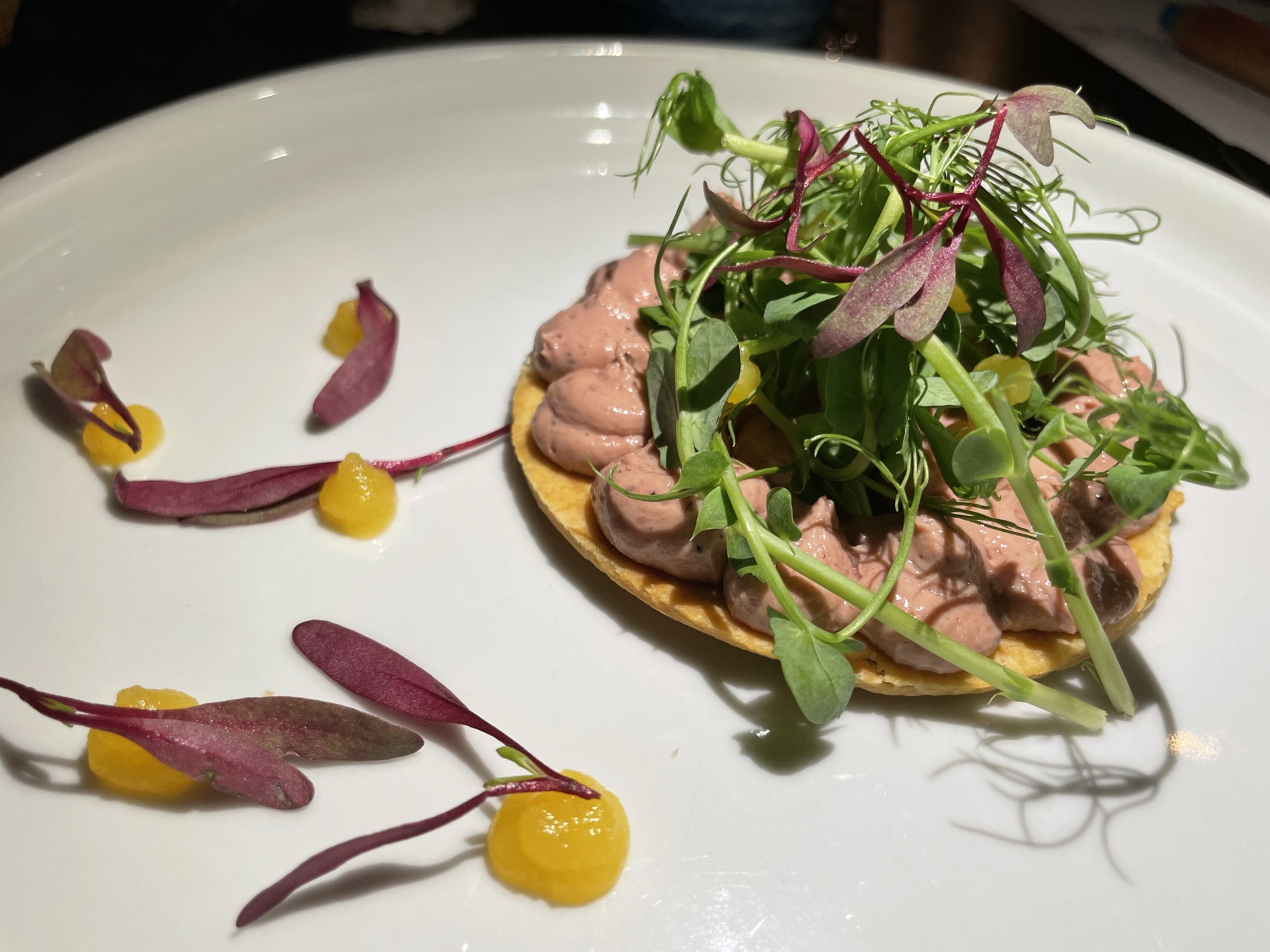 … and a simple but very tasty Prawn Cocktail.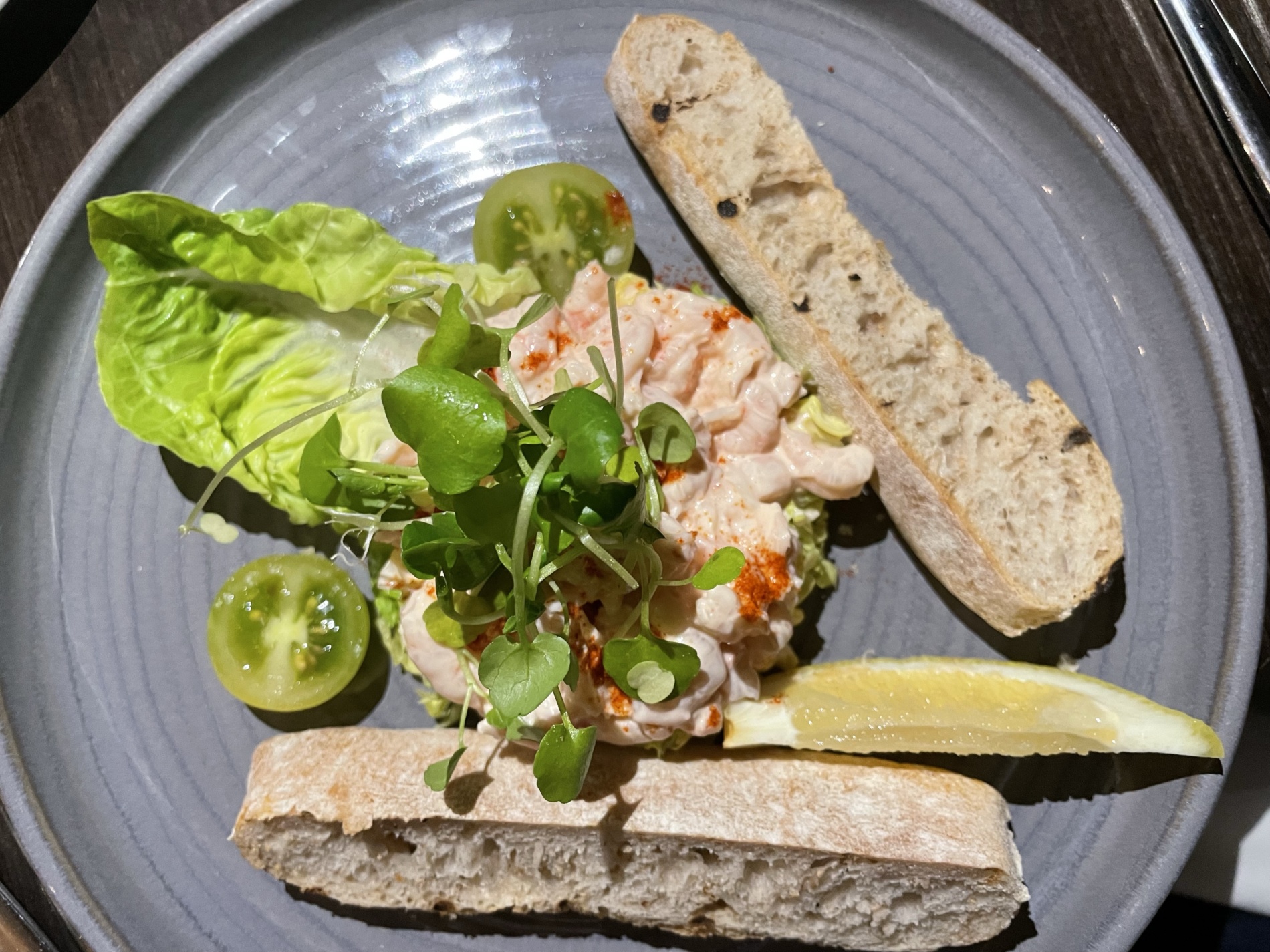 Mains include a succulent Pork Belly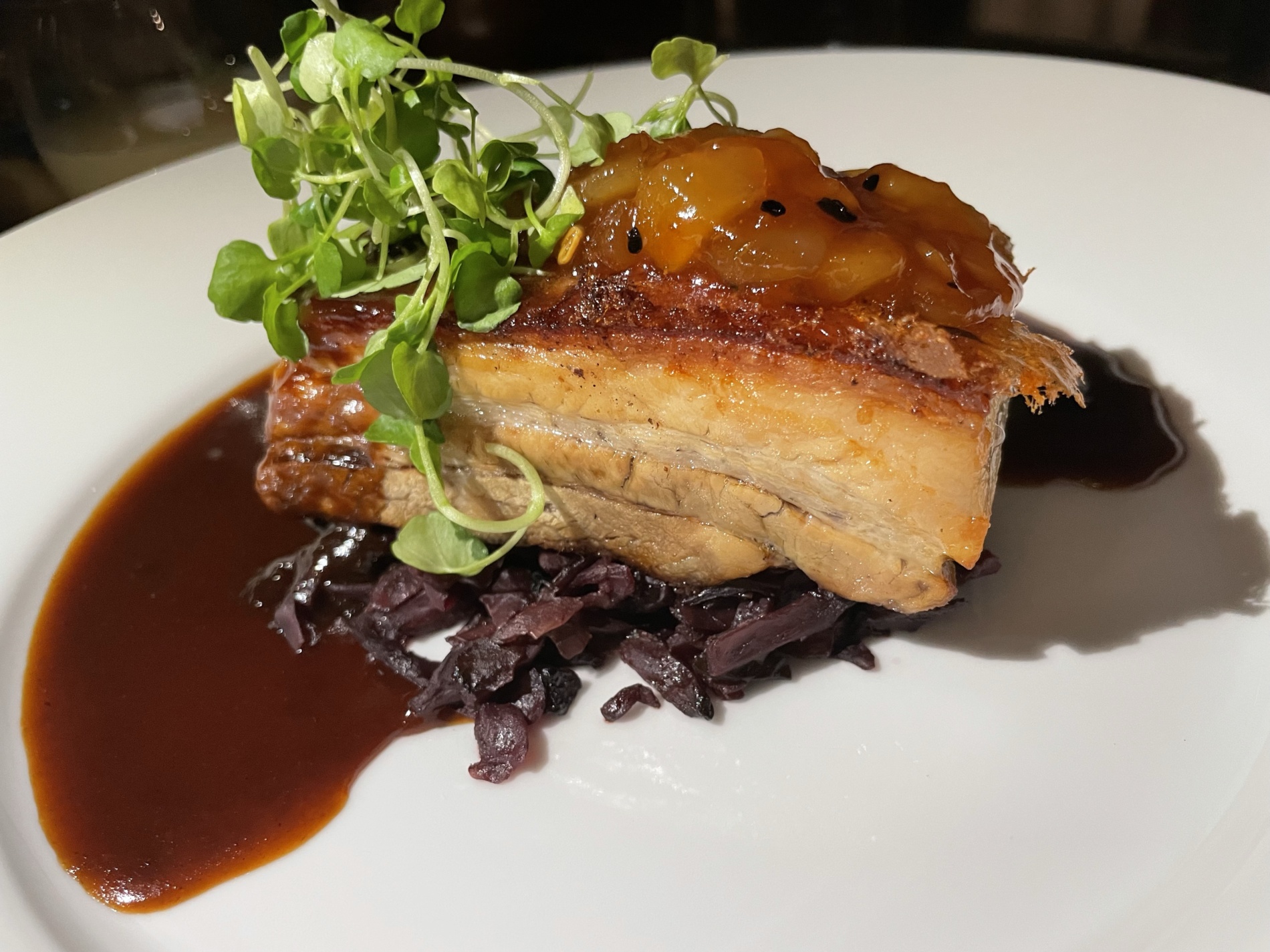 Carnivores will also find it impossible to resist the Ribeye Steak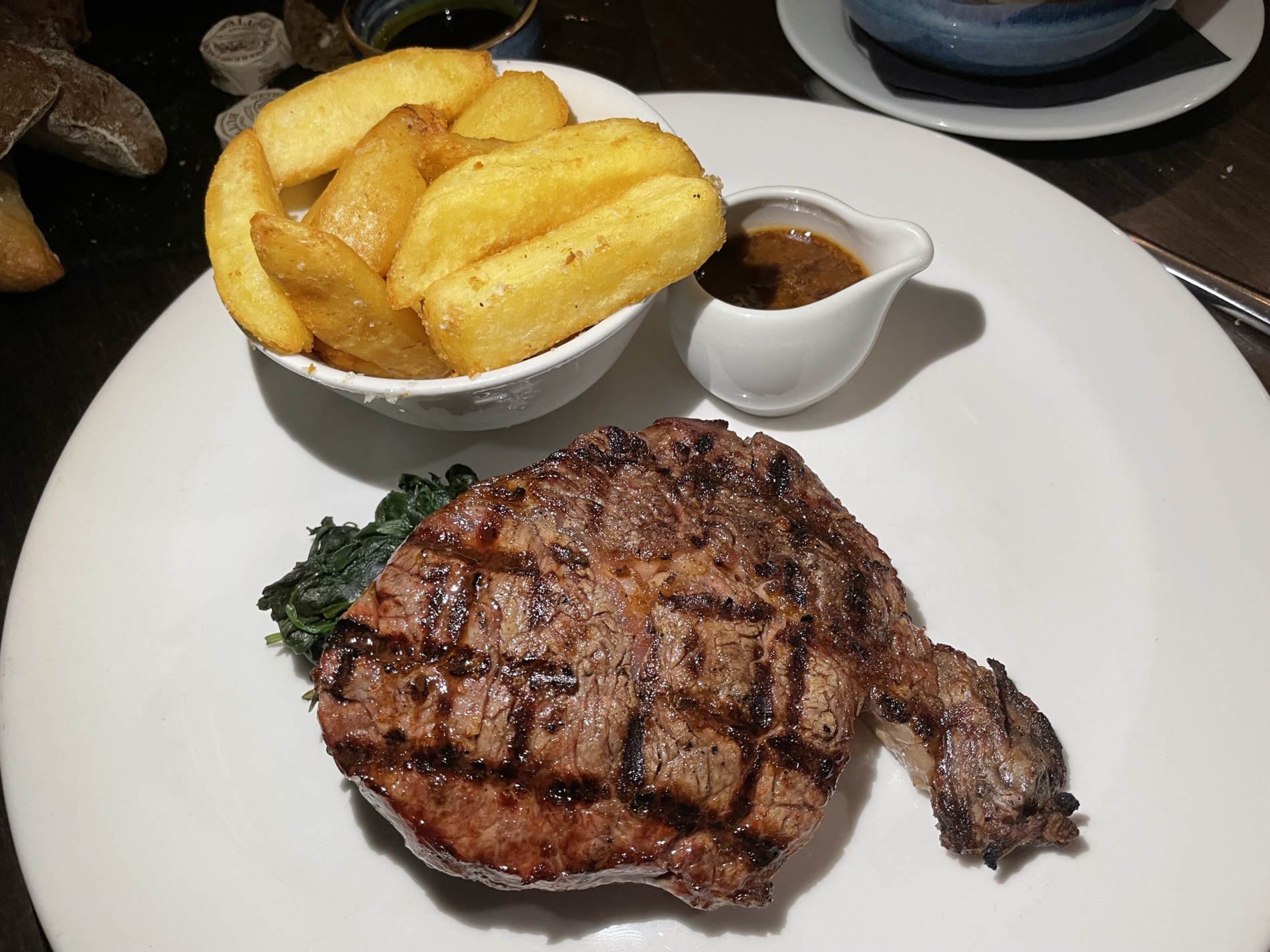 For those with a sweet tooth, we highly recommend the Chocolate Fondant.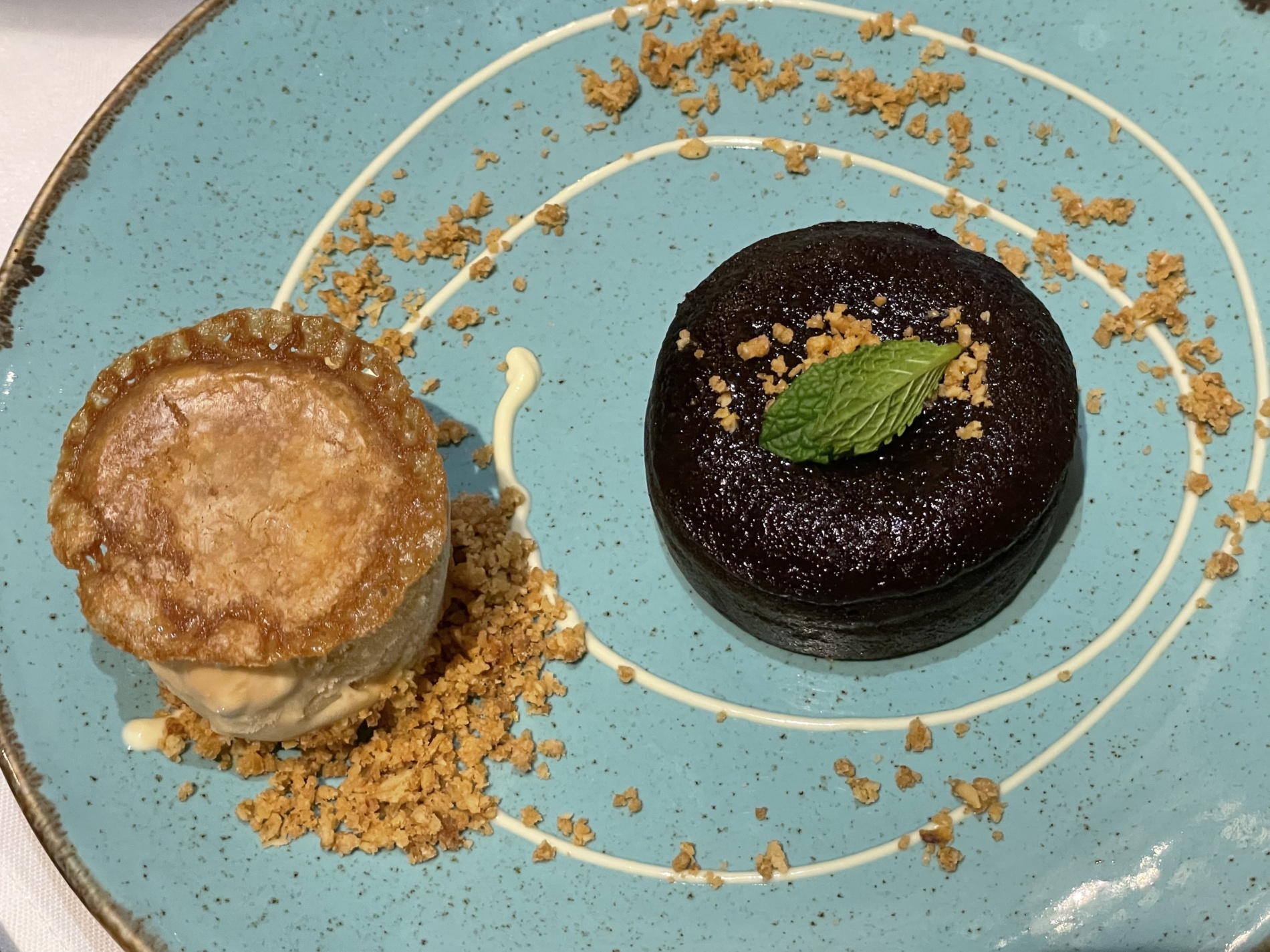 Another classic dessert on the menu is the Sticky Toffee Pudding which is always a crowd-pleaser, especially when it's as delicious as this one!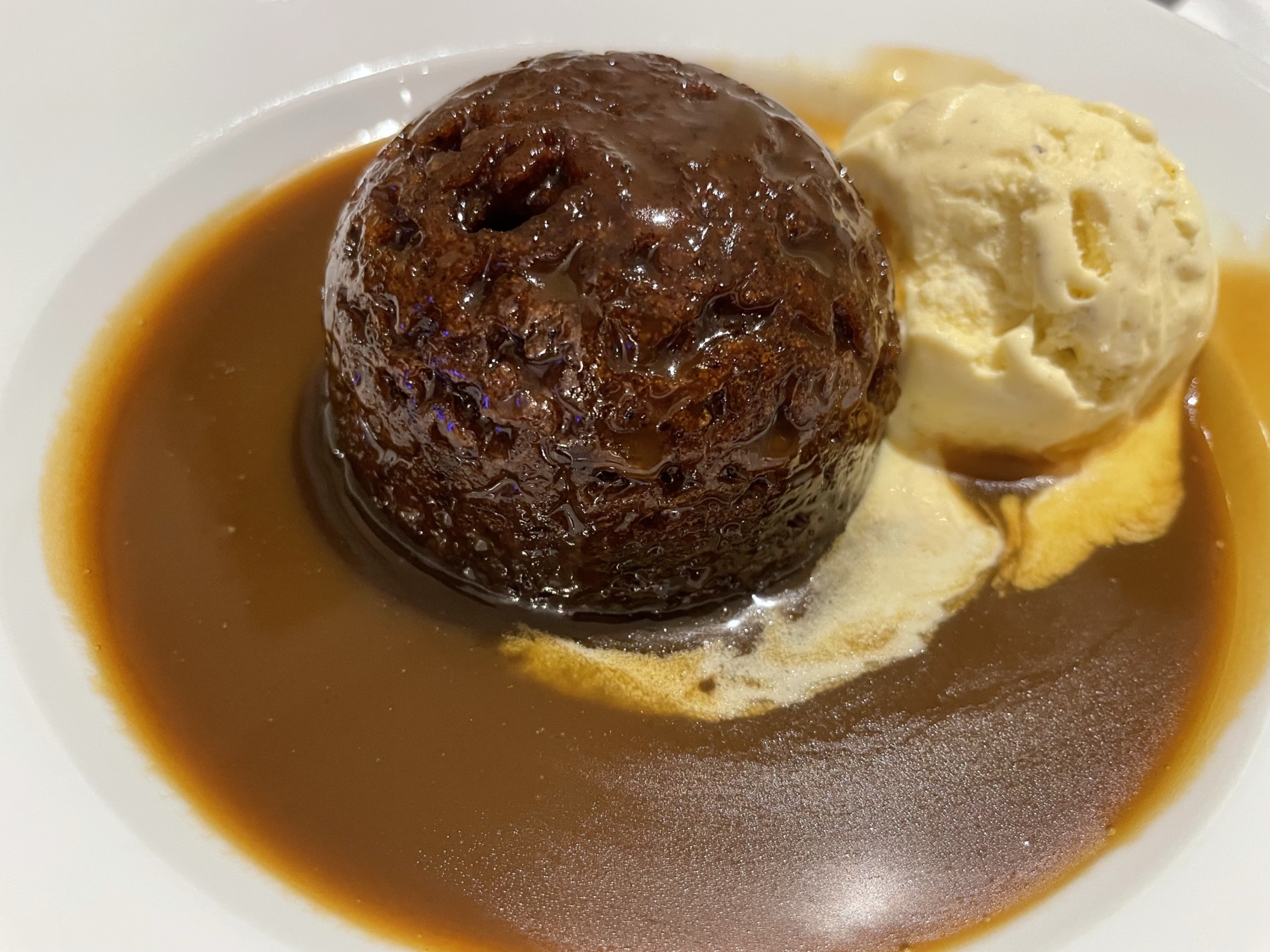 Moving from the art of food to art of a different sort, Surrey artist Sarah Cox will be exhibiting in her first solo exhibition at Barnett Hill this Autumn. Both the hotel and Sarah share a love of the Surrey Hills and Sarah's A Sense of Place exhibition is inspired by places she connects with whilst walking through the beautiful countryside that surrounds Barnett Hill.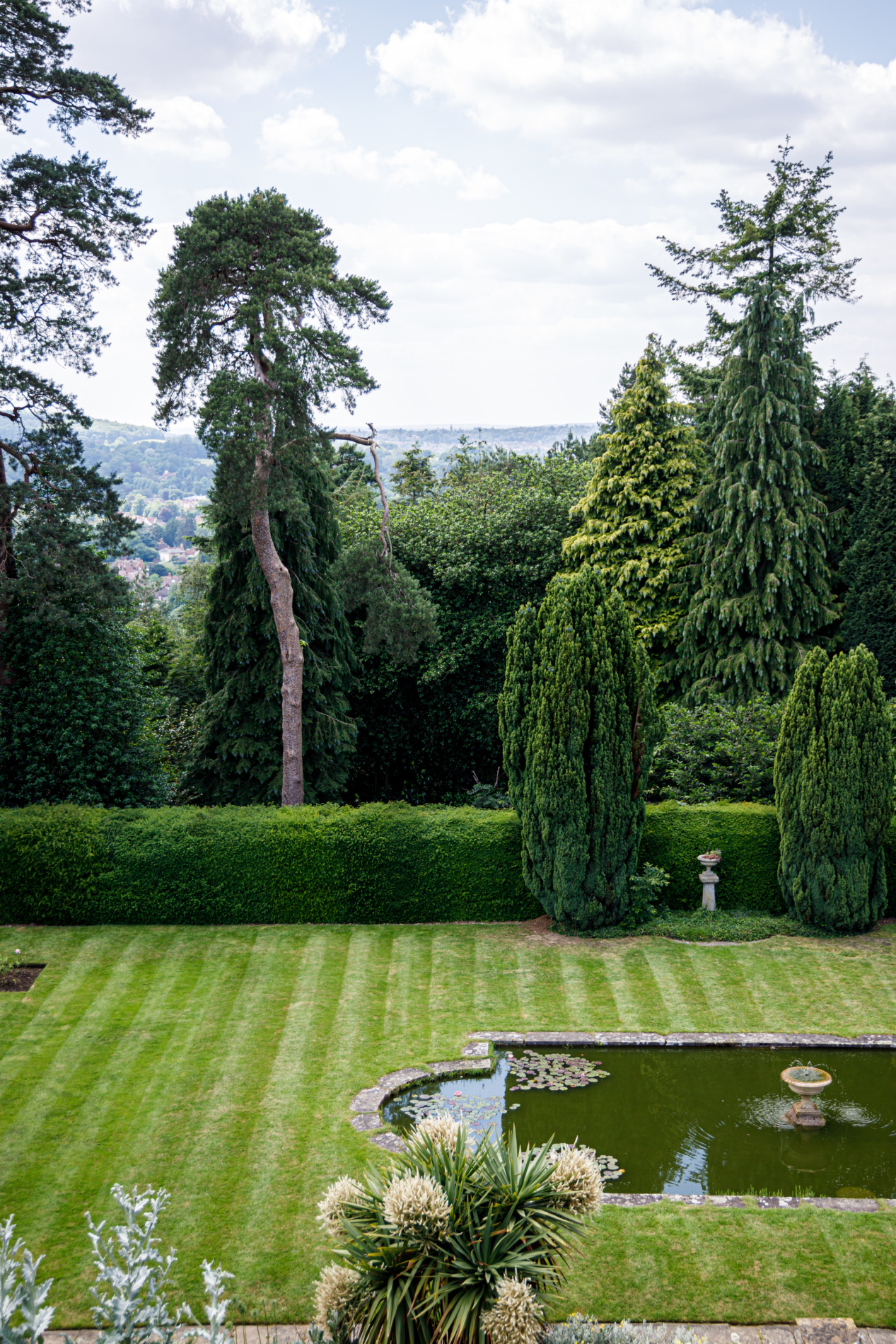 In particular, A Sense of Place has been inspired by the farmland beneath The Chantries and around Wotton and the nearby National Trust property Clandon Park. Visitors can expect to be wowed by seasonal changes in the local landscape with scenes of rapeseed, poppies and flax fields, all displayed in the public areas of the hotel. The exhibition ends on 11th November and is open to both hotel residents and locals alike, with most of the paintings also available for sale.
Barnett Hill
Blackheath Lane, Guildford GU5 0RF
+44 (0)1483 893361
www.alexanderhotels.co.uk/barnett-hill