Usborne is one of the world's leading independent book publishers that aims to create brilliant books for children of all ages. Here are some of Minipreneur's favourites this season.
The Unworry Book by Alice James
This inspiring write-in book is an unworry toolkit, full of things to calm the mind and places to put worries – and we all worry! The book is designed to appeal to a wide range of ages with a range of activities and ideas to suit all sorts of people, including young people.
Activities include creating a worry box, making a mood grid and mindfulness activities such as colouring, doodling and mazes. Written with the help of a psychologist to make the book as useful as possible, there are links to websites for tips, advice and support for young people and the grown-ups of worried children.
If you're in need of relaxing activities to help you and your children let go of worries and calm busy minds, this is the book for you.
£8.99 published by Usborne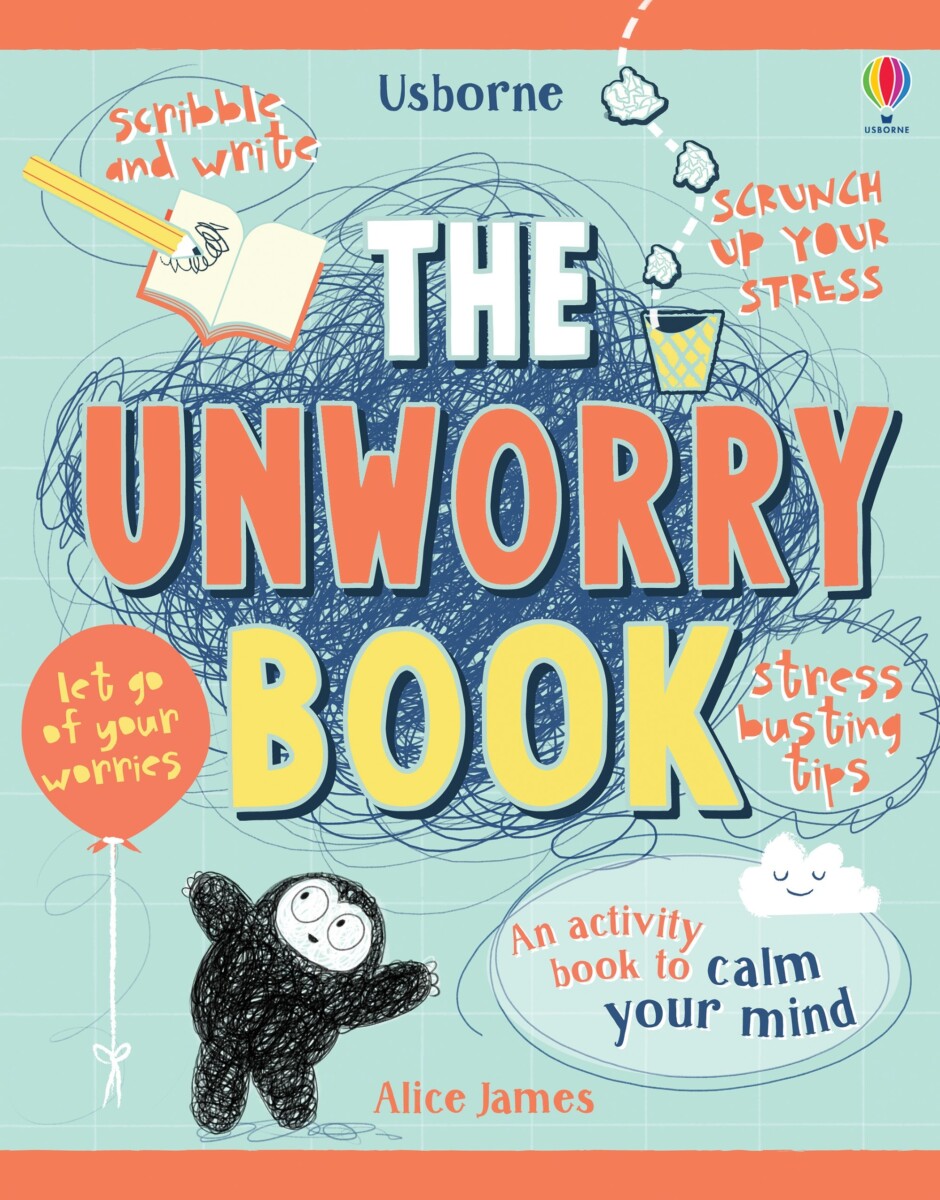 Festivals! by Jane Bingham & Mariona Cabassa
Written by Jane Bingham & vibrantly illustrated by Mariona Cabassa, this is a gloriously colourful look at diverse festivals around the world from well-known celebrations such as Christmas, Hannukah, Eid and Diwali, to more surprising events such as the Woolly Worm Caterpillar Race and the Hungry Ghosts' Feast. Young children can dip in at any page and feel all the fun of the celebration, while learning about different cultures and traditions. A great way to introduce the topic of diversity to Minipreneurs.
£9.99 published by Usborne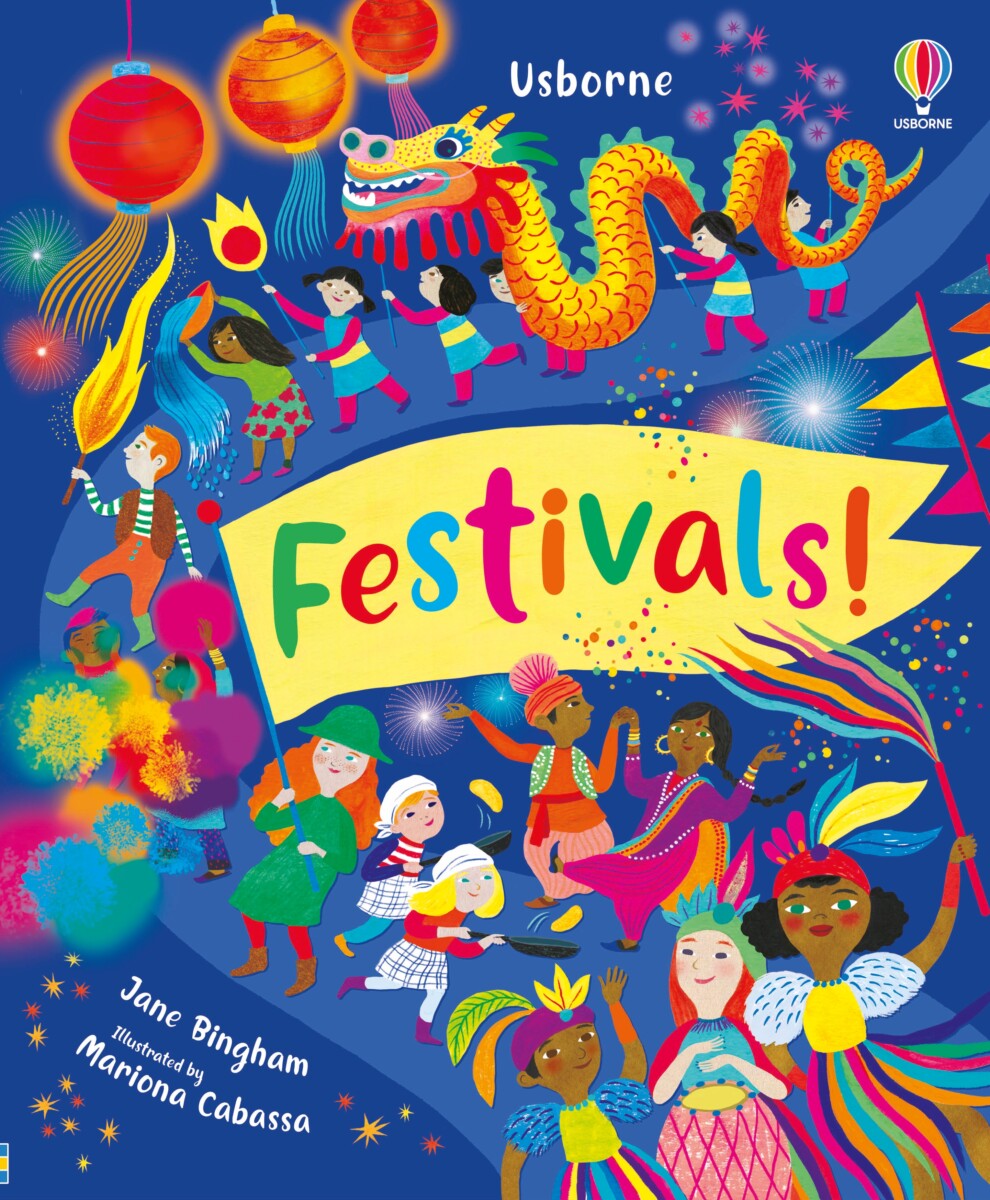 100 Children's Wordsearches: Sports by Phillip Clarke & Sean Longcroft
Perfect for young sports fans, these 100 sporty wordsearches devised by Phillip Clarke are accompanied by bright, appealing cartoon-style illustrations by sports-loving artist Sean Longcroft. The puzzles cover everything from football and cricket to para sports and martial arts – with over 1,400 sporting words to find. The wordsearches grow gradually more challenging throughout the book, and are perfect for quiet times alone or playing with friends and family. All the answers are at the back of the book and the screen-free fun of the wordsearches will help boost spelling and literacy.
£4.99 published by Usborne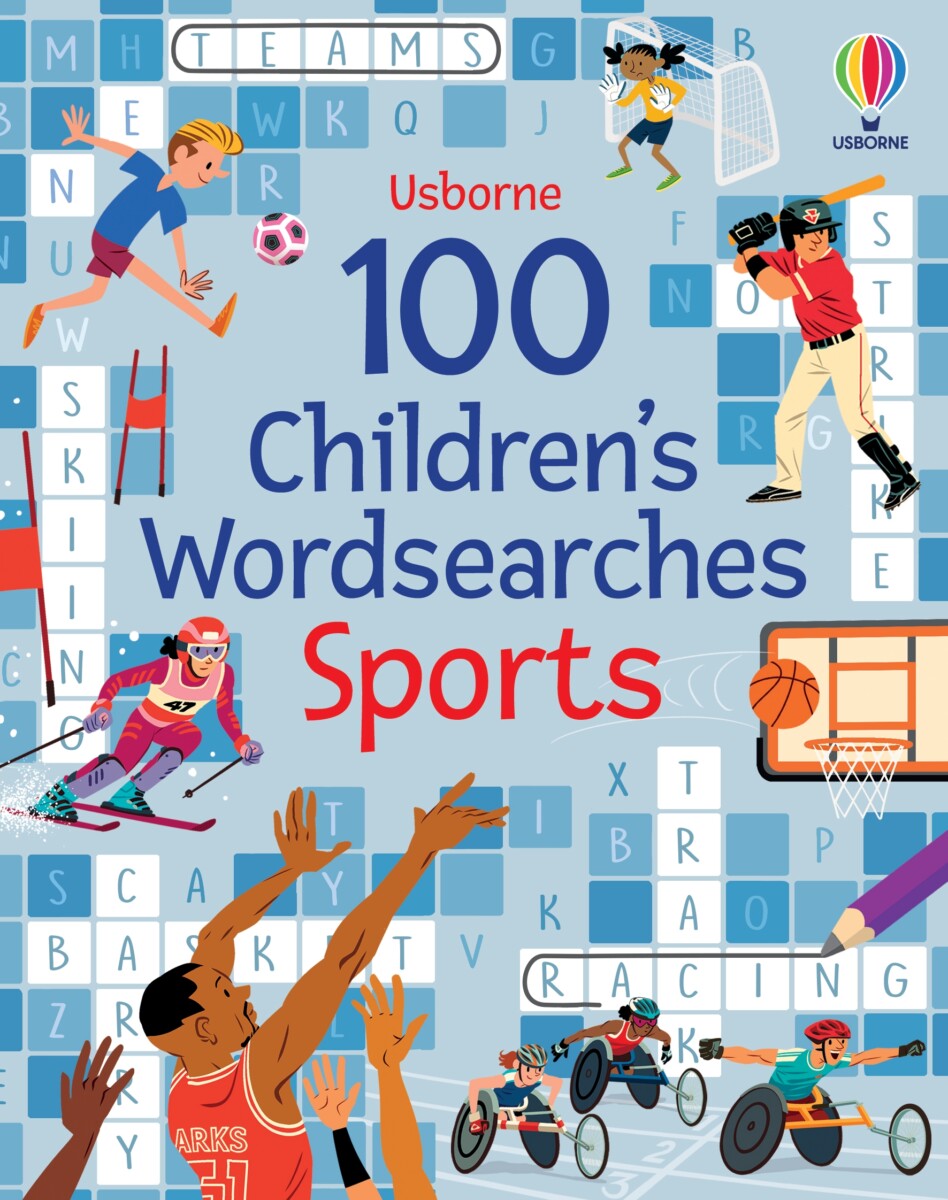 Izzy The Inventor and the Unexpected Unicorn by Zanna Davidson & Elissa Elwick

Izzy the Inventor loves science and does not believe in magic. That is until the day her Fairy Godmother appears and sends her to Fairytale Land to rescue Prince Charming from the Mountain of Doom, with an enthusiastic unicorn as her guide. To succeed, Izzy must use her science skills to outwit trolls, goblins and a bottomless lake of despair. But her quest will also teach her about the power of friendship and that we all need a little magic in our lives.
Science meets magic in this STEM-packed, laugh-out-loud story that will spark a love of science. The chapter book is packed full of illustrations with easy-to-read text and fun experiments to try making it perfect for beginner readers. Part of a new fiction series starring the character Izzy the Inventor.
£5.99 published by Usborne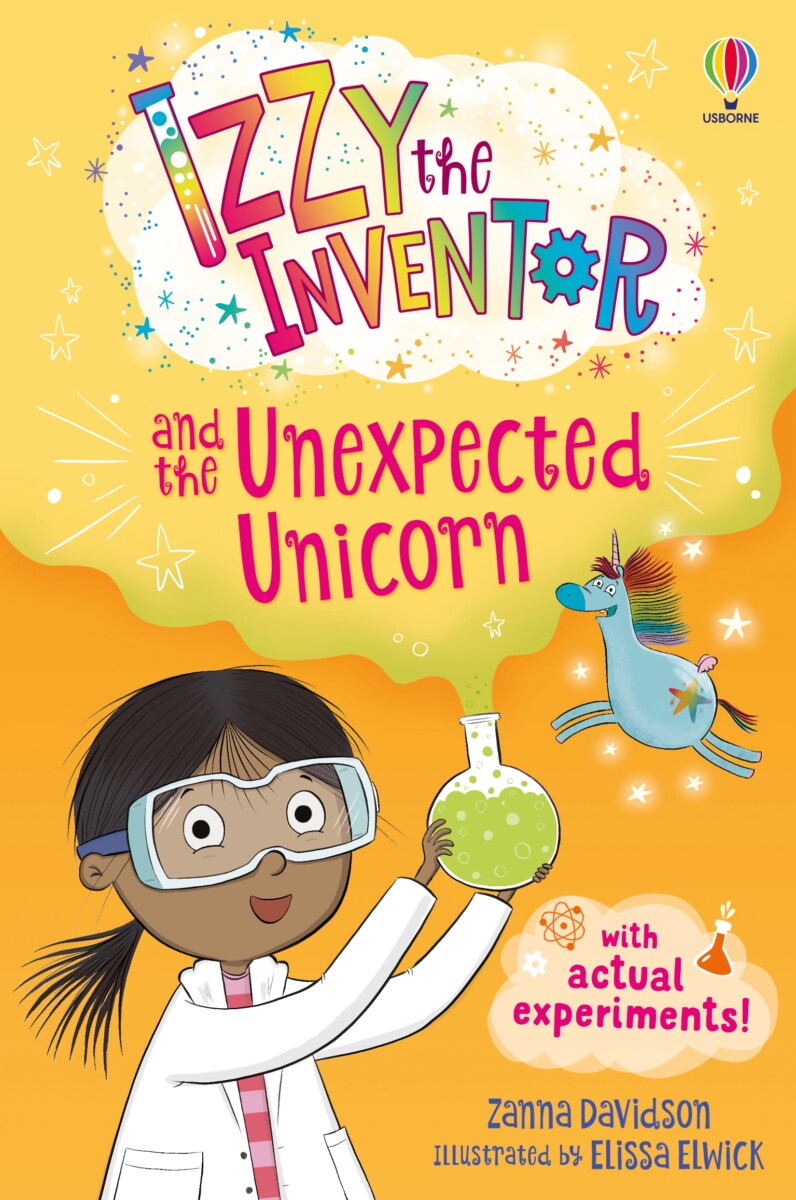 What Can I Do With A Cardboard Box by James Maclaine, Harriet Noble & Erin Wallace
Kids will discover brilliant new uses for all sorts of cardboard boxes with this inspiring collection of things to make and do from building their own mini village, turning tissue boxes into monsters and rolling up chunky beads from bold and bright packaging to putting bridges and ramps to the test, investigating how they can make an empty box strong enough to sit on and seeing what happens when they roll a marble in the lid of a shoebox with some paint. And if they follow the simple step-by-step instructions, any big cereal box can become an amazing 3D model of the Solar System.
This excellent book encourages imagination, creativity and quiet concentration whilst supporting reuse and recycling at home. Best of all, every project has been devised with safe, child-friendly methods so no craft knives are required.
£7.99 published by Usborne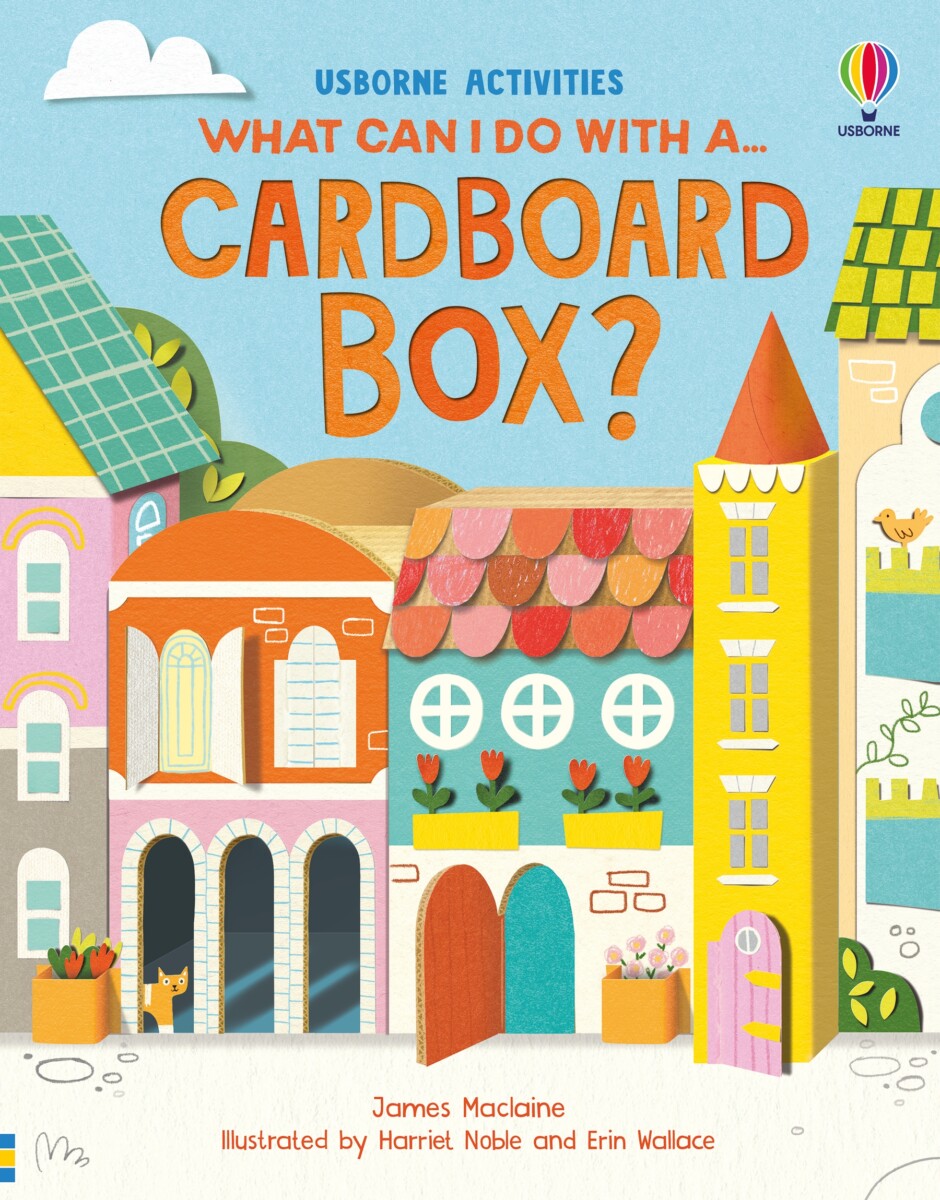 Peep Inside: How A Crane Works by Lara Bryan & Mike Byrne

This extremely hands-on flap book helps children to find out how cranes work on a busy building site from tall tower cranes, to muddy crawler cranes and nifty truck cranes. The engaging book is perfect for pre-schoolers who love construction vehicles, and want to know all about the most spottable, tallest ones.
Children will be amazed by the giant triple-height crane flap and the other action-packed flaps encourage the development of spatial awareness by getting little fingers to lift, build and assemble building blocks of different shapes to help build a super modern train station.
£8.99 published by Usborne