Slim Chickens, the scorching new American chicken restaurant chain causing a stir across the country, has become the talk of the town and a sensation on social media. Unveiling its novel fast-casual dining experiences nationwide, this American-born eatery takes great pride in its roots and is going all out with its extravagant 'Slimdependence Day' festivities on the Fourth of July, guaranteeing an ideal time to pay a visit.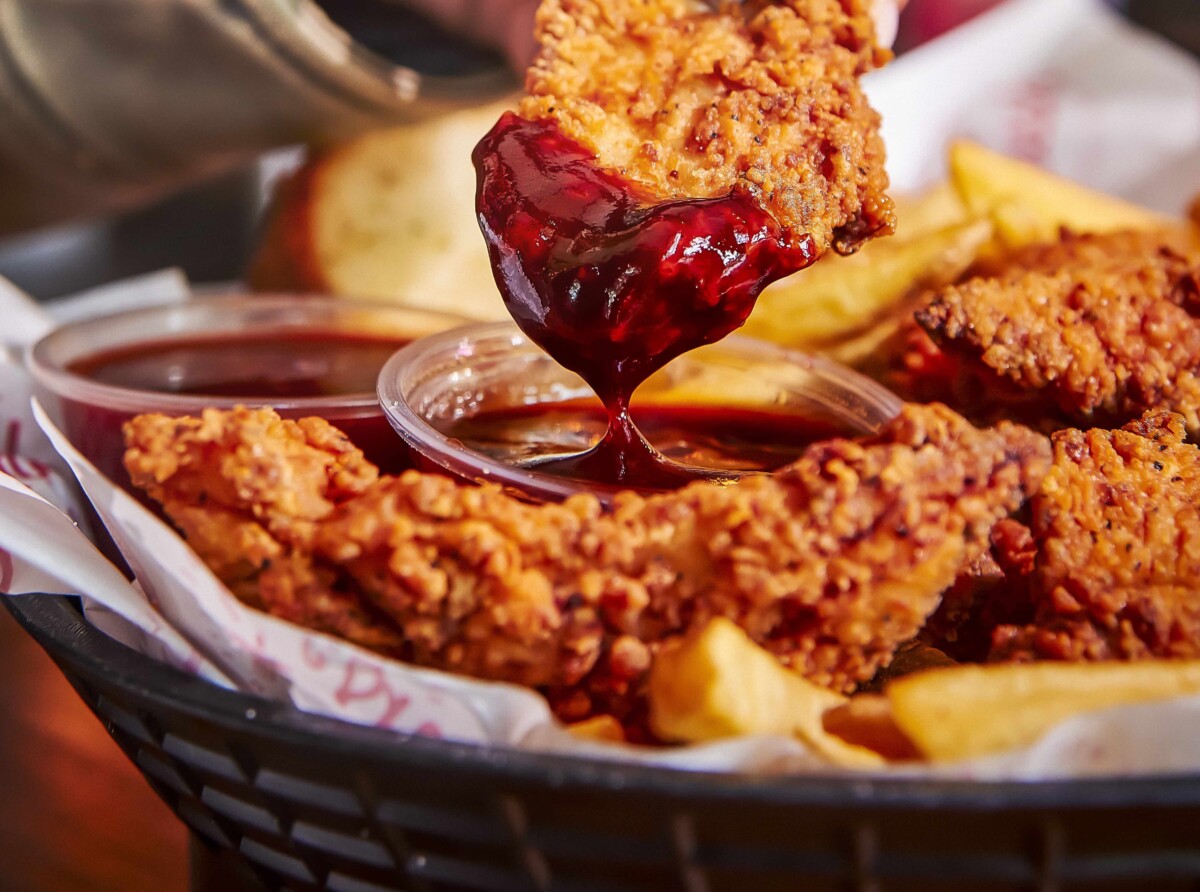 Slim Chickens introduces an entirely fresh approach to the realm of fast-casual dining. Within their repertoire of delectable chicken offerings, freshly cooked to perfection upon order, lies a range of tantalising options. Noteworthy among them are their Buttermilk Marinated Chicken Tenders, which are expertly hand-breaded and possess a delectable melt-in-the-mouth quality. Additionally, one can relish their divine Buffalo Wings. For those seeking lighter fare, fear not, for the menu also features enticing salads and delectable vegetarian plant-based alternatives.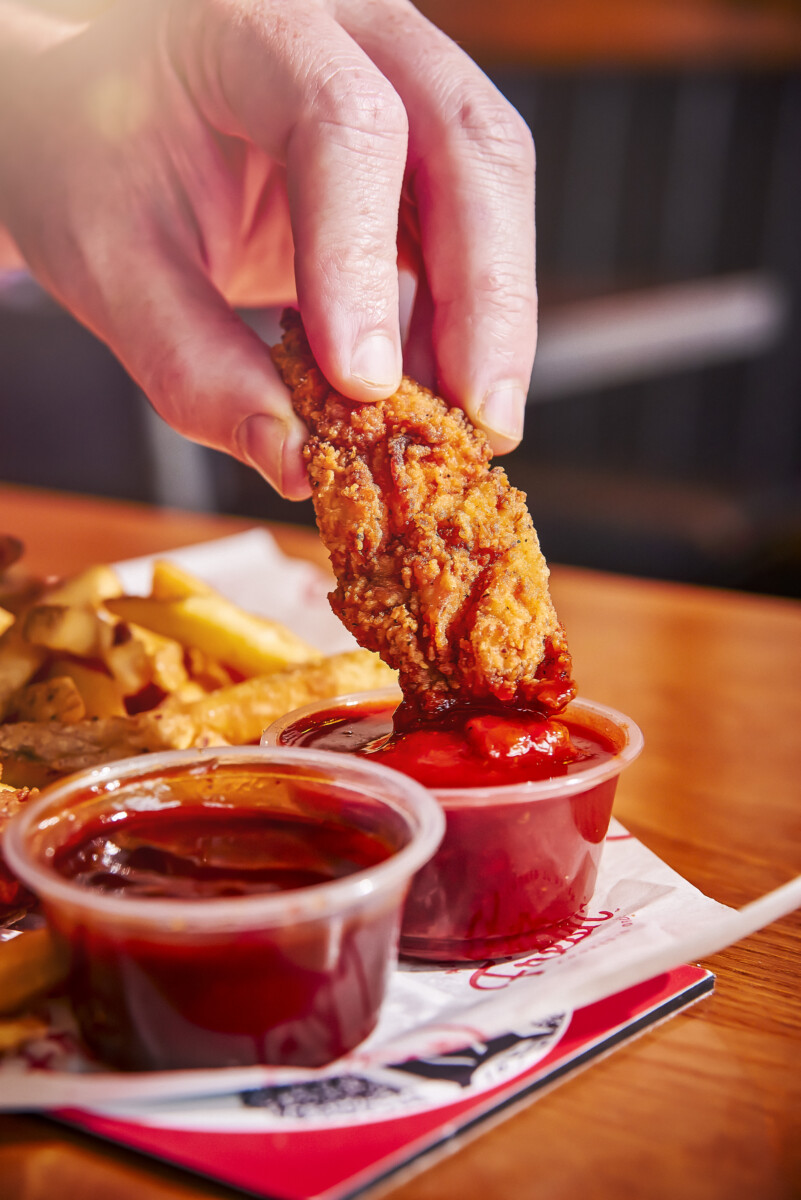 Excitingly, the menu will soon welcome two mouth-watering additions, set to debut on the 4th of July. Brace yourselves for the irresistible Buffalo Blue Loaded Fries, a delightful ensemble of seasoned fries generously adorned with diced Buttermilk Chicken Tenders, drizzled with a tantalising blend of Buffalo and Blue Cheese sauce, sprinkled with spring onions and cheese. Moreover, prepare to be enthralled by the newly-introduced Caramel Flake flavour, an exquisite addition to their already impressive selection of eight hand-spun shakes. Stay tuned for the grand reveal of these delectable treats, as Slim Chickens will unveil them via their social channels on the Fourth of July.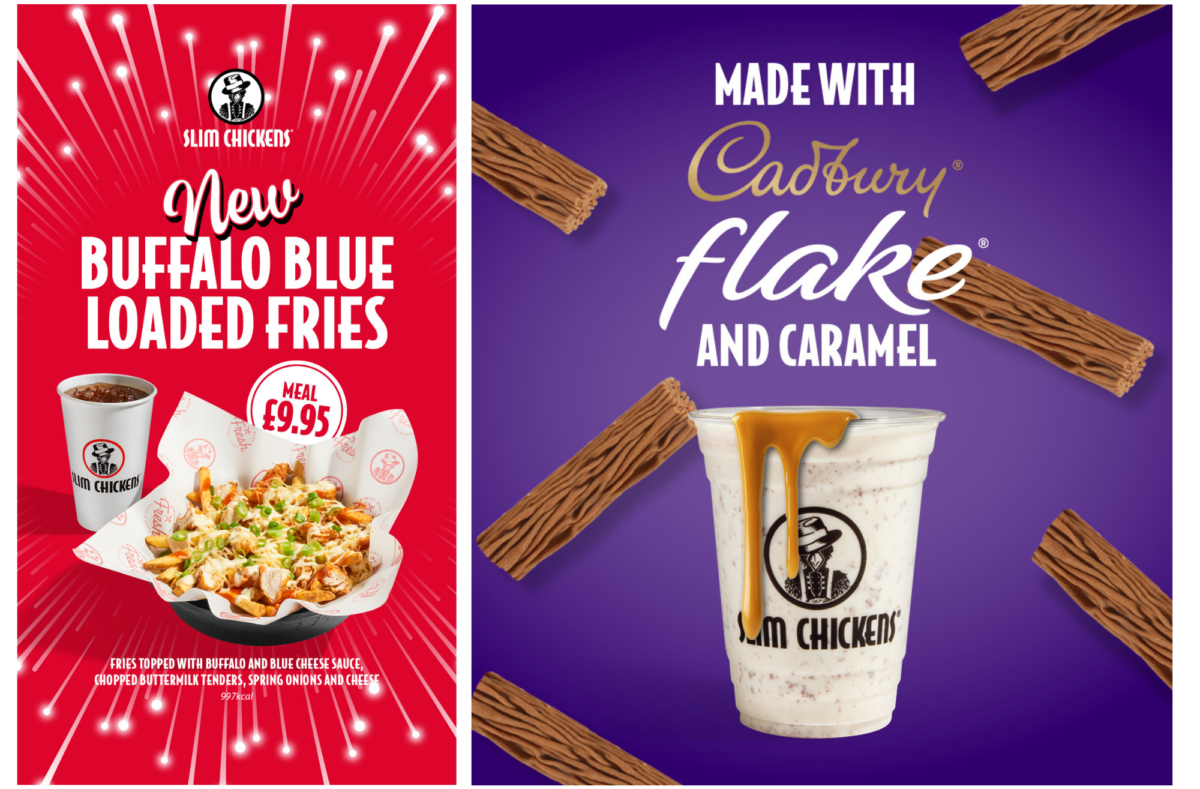 Within their comprehensive menu, patrons will discover a medley of freshly-prepared salads, sandwiches, wraps, and waffles, accompanied by exceptional side dishes such as their mouth-watering Mac & Cheese, delectable pickles, and irresistibly crispy fried onions. However, the true standout element lies in Slim Chickens' awe-inspiring collection of fifteen house-made sauces, elevating the dining experience to unparalleled heights. From the delectably creamy Blue Cheese to the fiery Buffalo, the zesty Spicy Barbecue to the tantalising Sriracha Garlic, and even the scorching Mango Habanero for those seeking a serious spice kick, there truly exists a sauce to satiate every palate.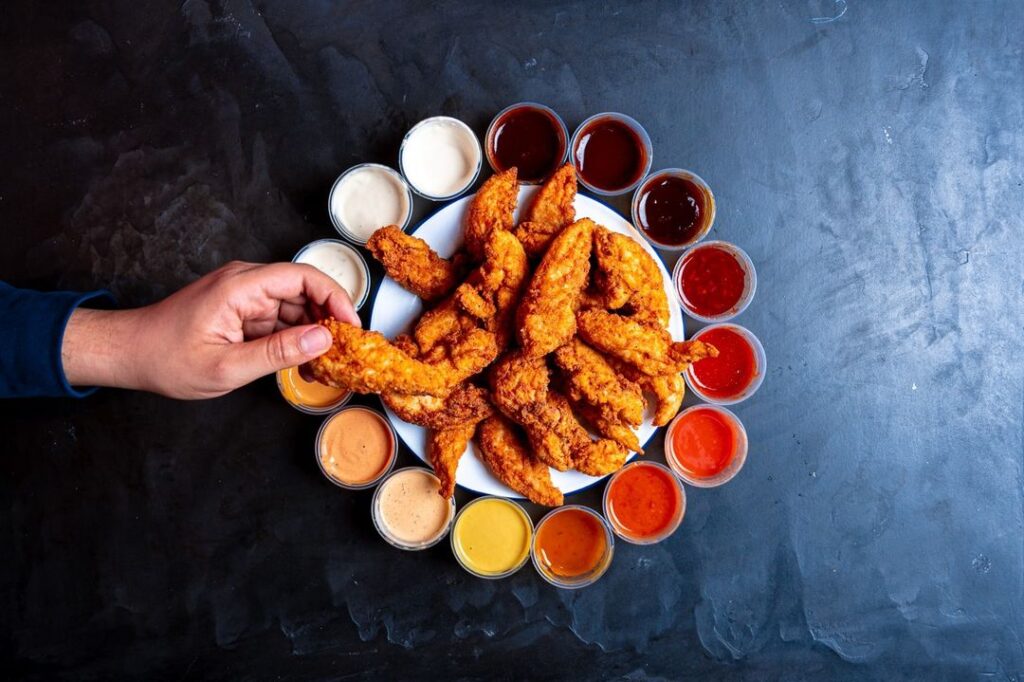 Notably, this establishment prides itself on its exclusive use of trans-fat-free soybean oil, strictly avoiding the use of peanut oil within their kitchens. Furthermore, their Tenders Meals, available in portions of three, four, five, or seven Tenders, arrive complete with delectable Texas Toast, seasoned fries, a tantalising house sauce, and a bottomless drink, ensuring a satisfying and fulfilling experience for their esteemed guests.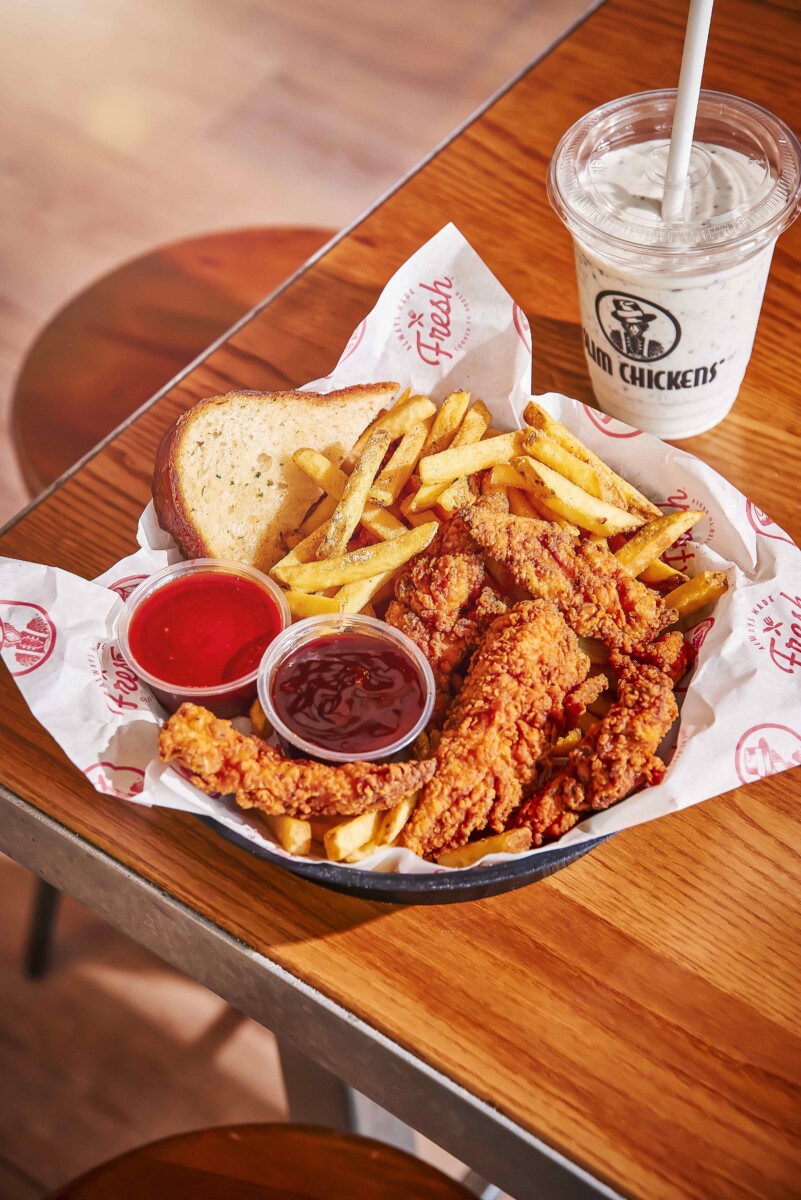 No discussion of Slim Chickens would be complete without mentioning their legendary hand-spun shakes, which have garnered a devoted following. Boasting a wide array of flavours such as classic vanilla, velvety chocolate, luscious strawberry, irresistible caramel, indulgent Oreo, delightful Popcorn, enticing Lotus Biscoff, and refreshing Mint Oreo, these shakes exemplify the pinnacle of decadence and refinement.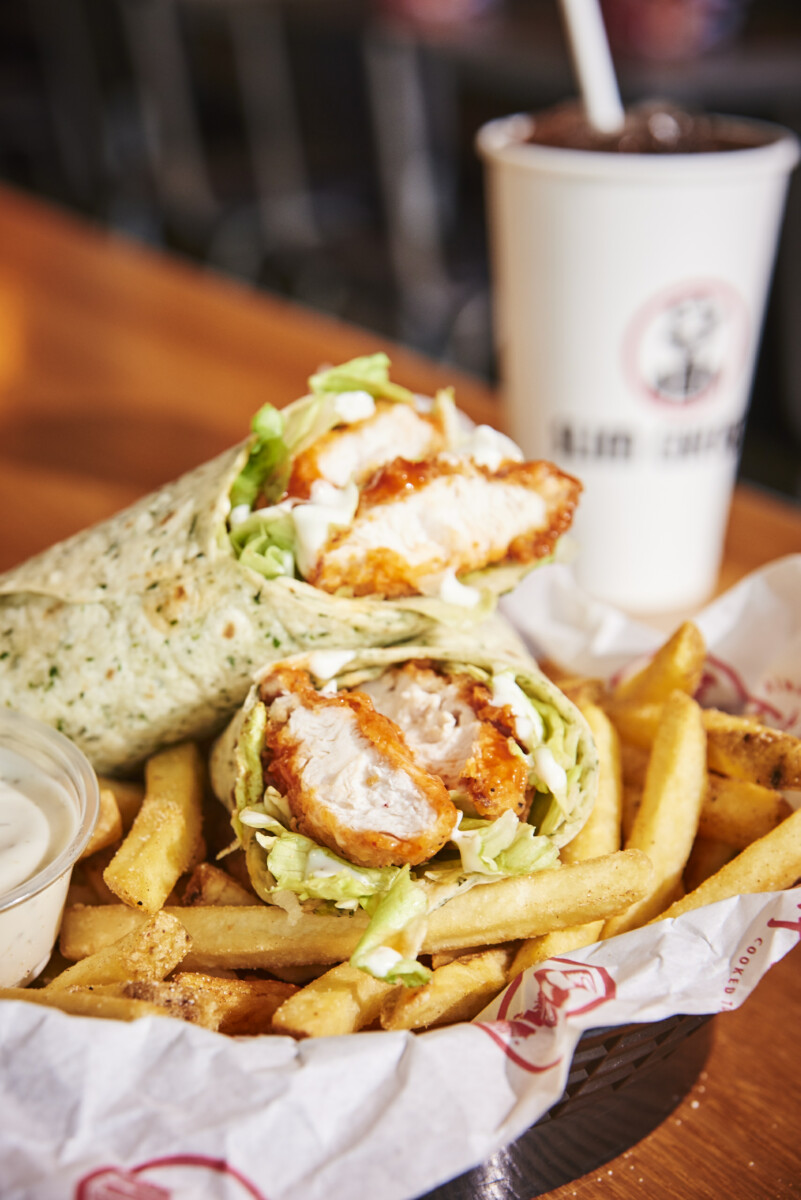 Impeccably crafted recipes have been meticulously developed to present a dining experience that stands apart from other well-known chicken restaurants. Prepare your taste buds for an unparalleled, lip-smacking experience at Slim Chickens!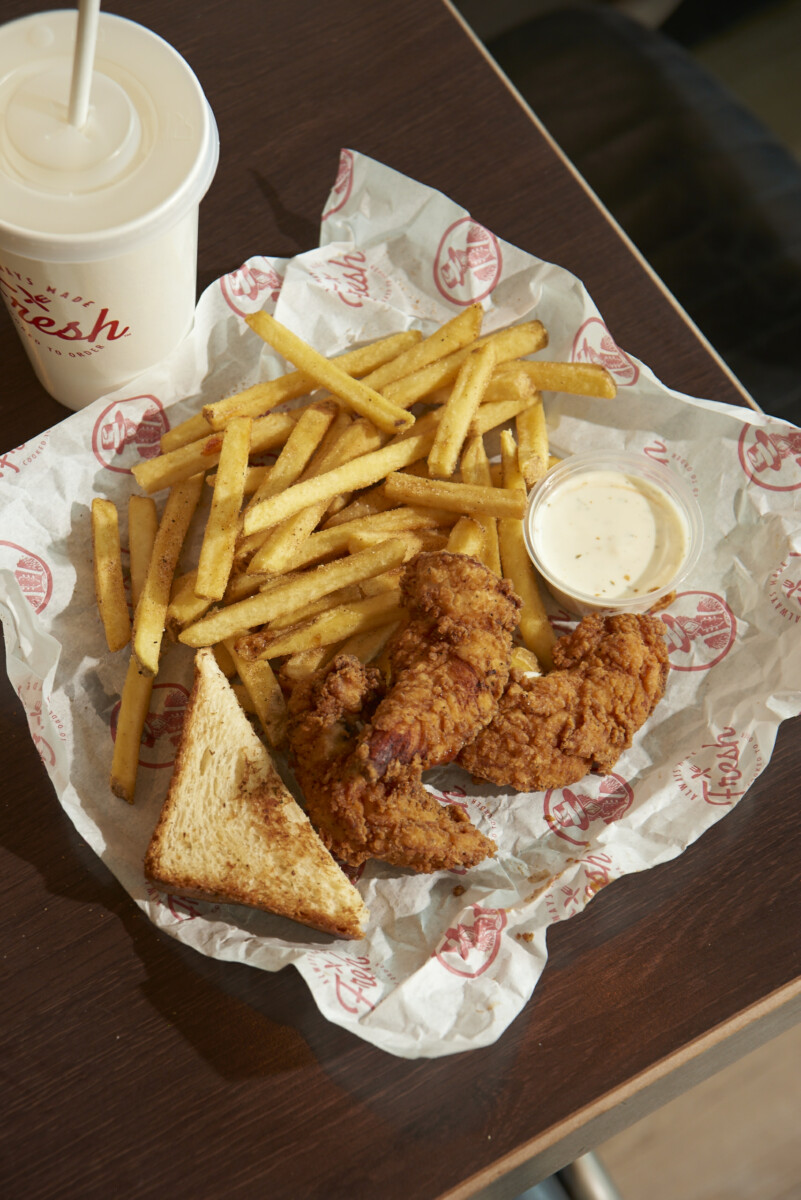 WIN a trip to New York and £1000 spending money
Another great reason to visit is that Slims is also giving away a trip to New York, with £1000 thrown in too for shopping! Anyone who buys a Tenders Meal between 27th June and 11th July, and who scans their loyalty card in the Slims Chicken app, will be entered into the draw.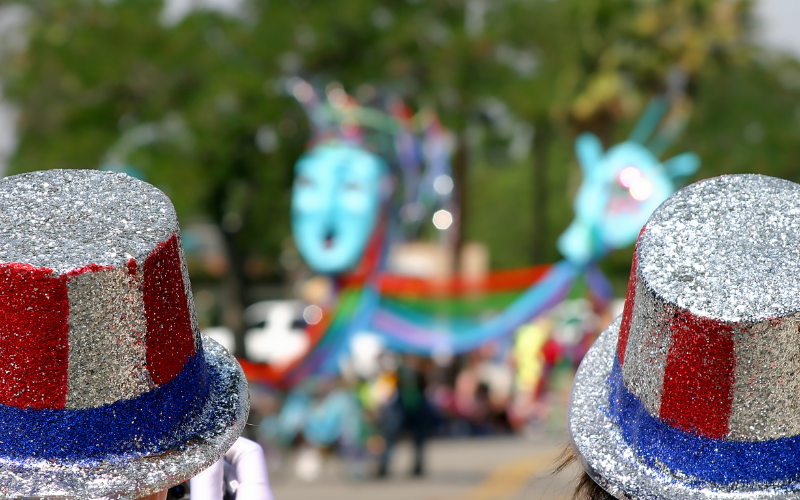 Check Out These July Discounts
There are offers galore as part of the celebrations – that will run throughout July. You can also get FREE chicken wings (worth £3.95, shakes (worth £5) and a Buttermilk Marinated Tenders Meal (worth £10.45) with its Stamp Card scheme on its app.
From 3rd – 9th July customers will be able to get 4 Solo Buttermilk Marinated Tenders for just £4 (3 Tenders are normally £1.65 each)
From 10th – 16th July get 2 hand-spun shakes for £6 (normal price £5 each)
From 17th – 23rd July a Solo Wrap is just £2.49 (normally £8)
24th – 30th July all milkshakes will be £3 saving £2 (normal price £5)
31st July earn double points on a Slims Stamp Card (to get free wings, shakes and meals)
To find your nearest Slim Chickens restaurant, please visit wwww.slimchickens.co.uk or follow @SlimChickensUK