Weymouth SEA LIFE Adventure Park has revealed its brand-new habitat for its adorable Asian short-clawed otter, Badger. After calling the place home for a decade, SEA LIFE wanted to provide its super-cute resident with a newly revamped pad, which provides added enrichment and allows Badger the chance to explore a range of new places, whilst he waits for a new mate to arrive.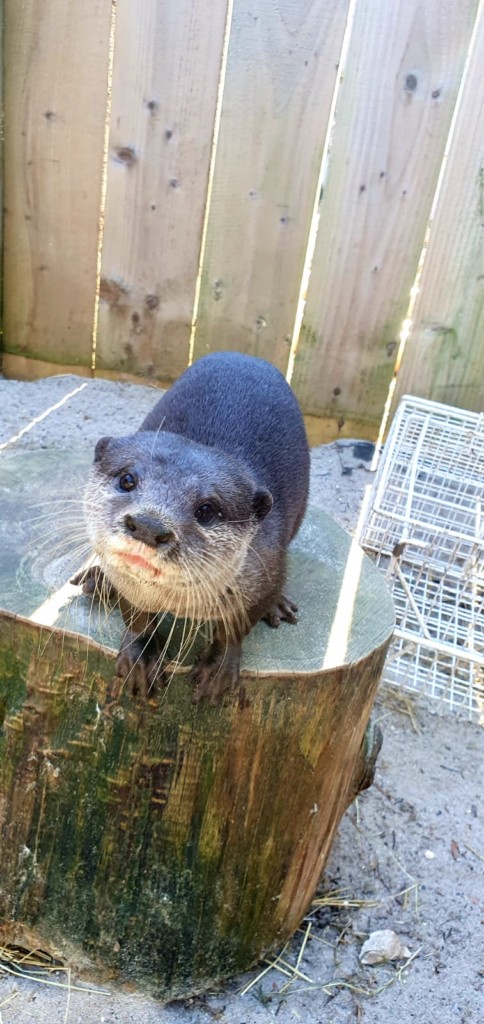 The newly opened otter enclosure has upgraded Badger's original home to feature tunnels with windows, a tranquil Asian garden theme – paying homage to the origin of the otters' breed – pagodas and new gravel, meaning the aquatic mammal will be able to spend his day foraging in his new habitat, whilst enjoying the bigger open space. What's more, male otter Badger, who was born in Weymouth in 2012, will be turning his new enclosure into Weymouth's best bachelor pad, as he will be ridin' solo until a new companion arrives at the aquarium ready to breed. Asian short-clawed otters are incredibly social animals, notoriously known for their playful and cheeky personalities, so there is no doubt that Badger will find a new soul mate in no time. The new enclosure means visitors will be able to get closer than ever before to the playful singleton, as guests can crawl through tunnels equipped with enhanced viewing areas. The enclosure will give guests an even better experience when visiting Badger, thanks to the new tunnels, windows and specialist viewing areas.
However, as we are based in London we decided to check out SEA LIFE London and support the animals closer to home.  Red is my favourite colour so I started small with the red cardinal fish.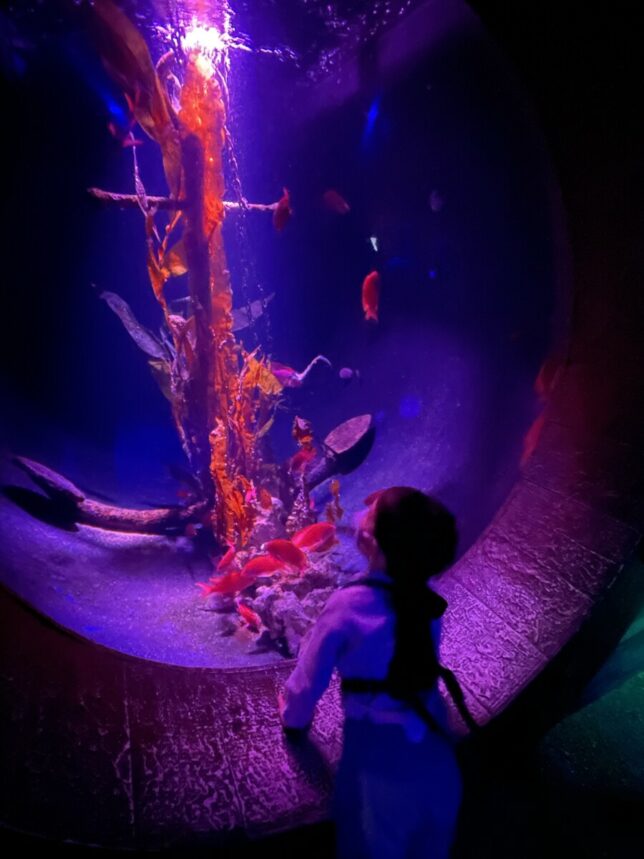 It feels as if I am scuba diving, it is so nice to get up so close but not get wet!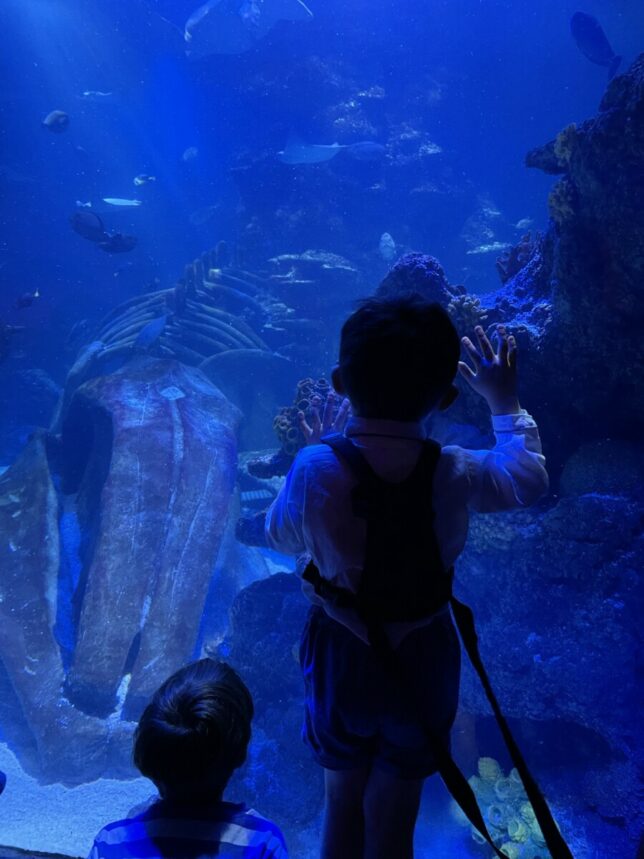 I managed to find the grumpiest of fish but they seemed to play together, swimming in their aquarium!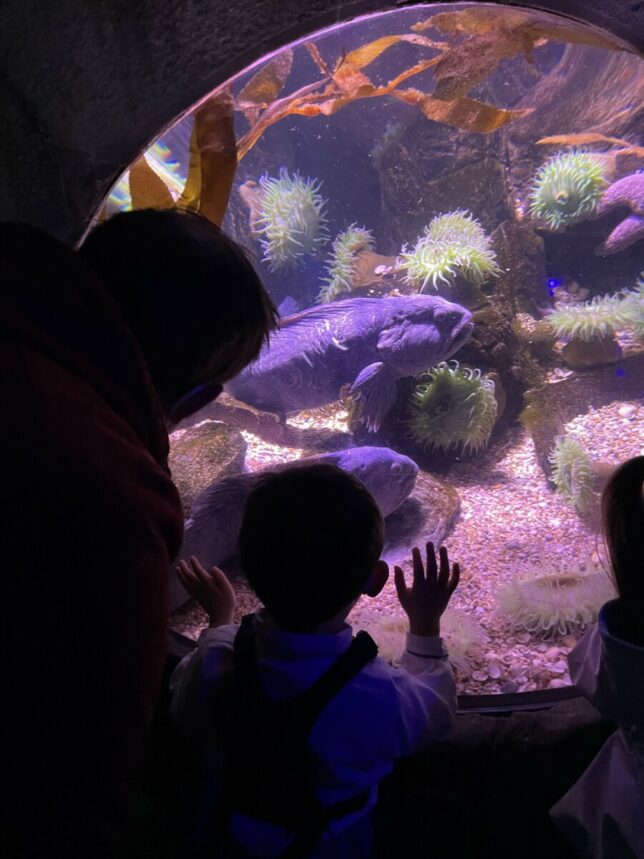 but this one wouldn't play with me!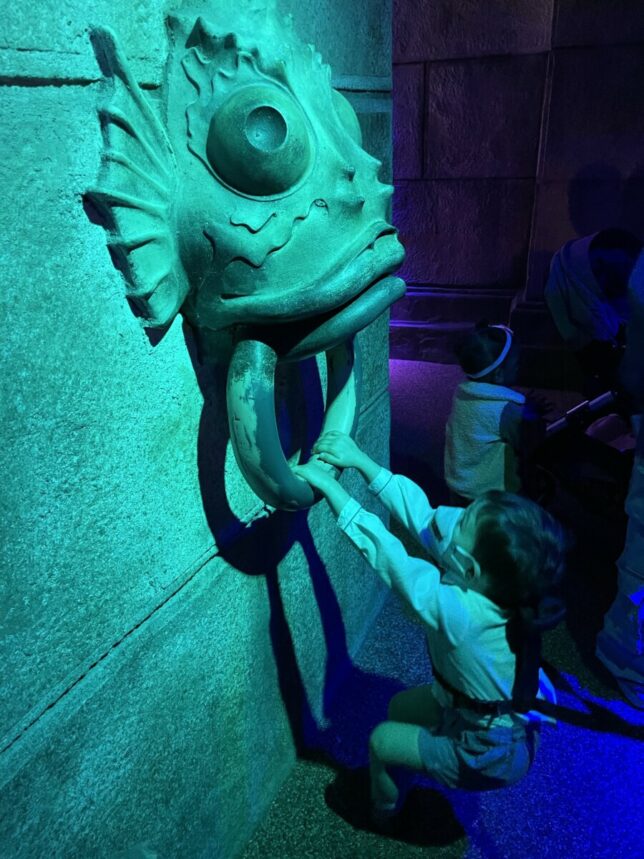 SEALIFE isn't just fish, they had penguins too but my favourite was the underwater tunnel with this fabulous creature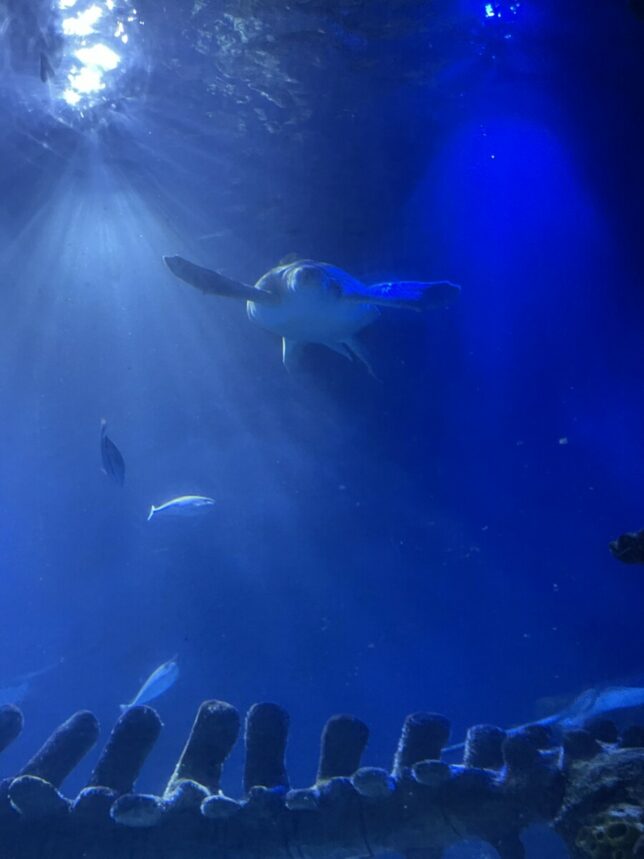 To visit Badger's new bachelor pad at Weymouth SEA LIFE Adventure Park and for further information on the aquarium, please visit www.visitsealife.com/weymouth or those closer to London, it's lots of fun there too.