By Laura Willoughby MBE – founder of the world's largest mindful drinking movement, Club Soda, and the UK's foremost expert in low and no alcoholic drinks.
Ten years ago, if you wanted an alcohol-free night in a pub, what was on offer would have felt like a compromise drink – a sugary soda or a beer that generally tasted terrible. No wonder it was so hard to cut back or drink less when you were out. No one wanted to be the designated driver.
Fast forward to now, and alcohol-free beers are hitting the best-seller lists in supermarkets, and people are picking alcohol-free because they like the taste. Draught alcohol-free beer sits on the front bar, and cocktail bars give their alcohol-free options equal care, attention and silly names!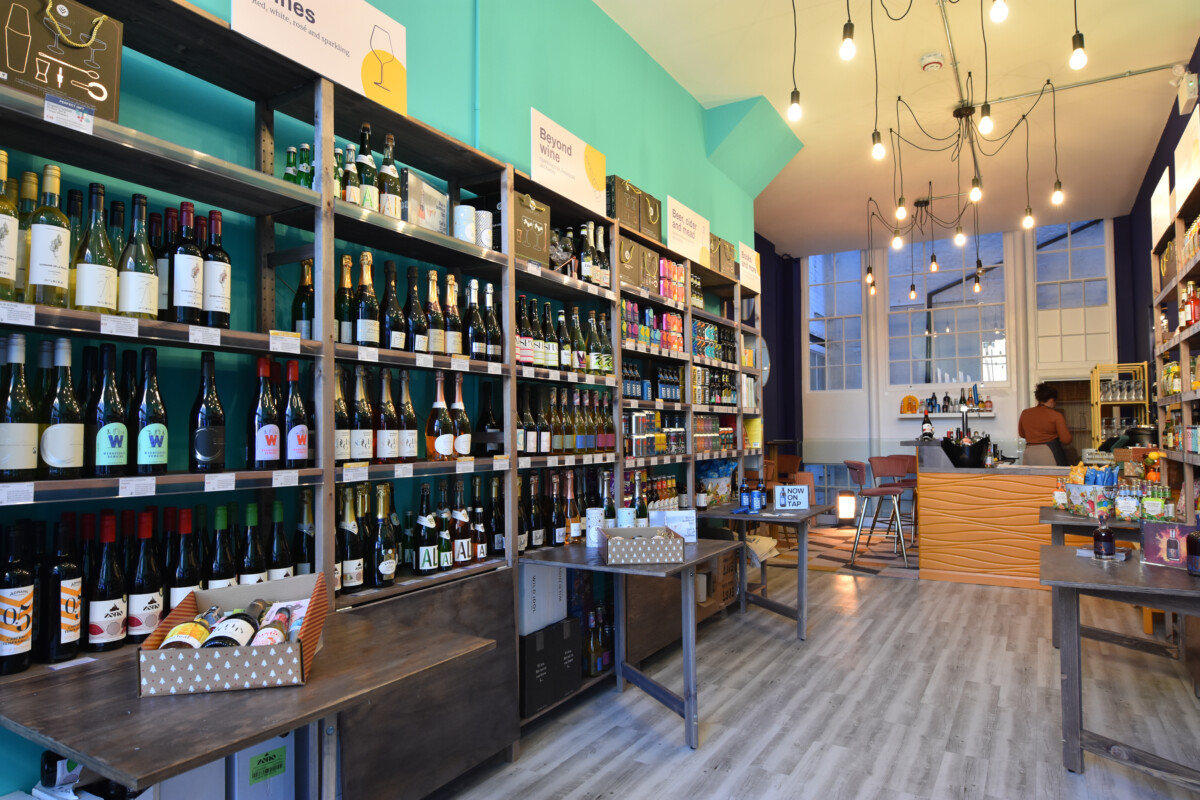 So what's changed?
A global shift in drinking habits started most noticeably in the UK. This change has gone hand in hand with our growing awareness of proactively managing our own mental health. Plus, there is an increasing acceptance, particularly from those in their mid to late forties, that you might eat as much kale as you like, but undo all the hard work if you smash back a bottle of wine in the evening. We can live longer and healthier. As a result, over 25 million of us in the UK are cutting down our drinking or are moderate drinkers – sometimes taking days off or reducing the number of drinks in an evening by swapping in some alcohol-free.
But one thing has not changed: we still love to socialise, share experiences and support local businesses. We don't want to absent ourselves from pubs and restaurants or lunches out with colleagues on days on which we have decided not to drink; we want an equal experience with a drink designed for grown-ups that suits the occasion. And to not feel overwhelmed by sugary sodas!
A lot has improved in pubs, bars and restaurants over the last five years, but there is still a long way to go. Make it known if there is no option on the menu for you – venues won't understand that they are missing a sale if you don't tell them. Research from KAM Media showed that venues lose £800m a year by not upgrading customers from tap water.
The easiest way to drink more mindfully is to save alcohol for the time, place, people and drink you enjoy the most. So what easy swaps can you make at home or when out?
In the pub
Most pubs now have more than one beer option and will be stocking a decent lager or IPA. Lots have Guinness or Heineken 0.0, and you can get Lucky Saint on tap at over 600 pubs nationwide. Big Drop and Ghost Ship 0.5% are also on-tap favourites. If you are not a beer drinker, you can often find an alcohol-free gin and tonic or alcohol-free cocktail.
We are taught to stay at events we are not enjoying by drinking, which is daft. You could make your first two drinks alcohol-free and then decide if this is a time and place where you want to drink. You will know by the time everyone is on drink number two. This is an easy way to reduce how much you drink.
At home
Your tastes may change as you switch to alcohol-free so, at home, you can be more experimental with your evening tipple. The bitter notes of an Italian style aperitif like Everleaf (they also have a gin and pink gin alternative) or Crodino make a great spritz with a Double Dutch tonic. Easy to execute, look great and are delicious. Mood-enhancing spirits are also popular at home; you can pick the style that suits your mood from Three Spirit or go for a mellow GABA-enhancing feeling from Sentia.
At dinner
2023 is a big year for alcohol-free and wine alternatives. The quality has improved massively. One of our best sellers is the Oddbird Domain de Le Prade. One of France's best-selling 0.0 wines, moderato, has just hit the UK with a red, white and sparkling wine, and Noughty now has a full range in Waitrose.
If a restaurant does not have an alcohol-free wine, call ahead and ask to pay corkage. Remember, you are paying to replace the soda you would have had, not a full-strength wine. Be on the lookout for things that are 'wine shaped' rather than an alcohol-free wine. You may find a sparkling tea like Real or Copenhagen will hit the spot.
At a picnic
There are plenty of alcohol-free cocktails in a can. Easy for a picnic or barbeque. Look out for Caleño's new Pina Colada or Passionfruit Martini. Lyres have a range of pre-canned spirits like gin and tonic or whisky and coke, that are easy to take with you on a jolly.
We love an alcohol-free mead called Bemuse, and a new cider called Maiden Mill is flying off our shelves this summer. The supermarkets now have significant alcohol-free sections, but you can buy from smaller producers and find a greater range online from joinclubsoda.com, to stock up on a selection of canned options for the summer.
For a work event
If you are catering a work event, then getting the mix of drinks right for a diverse audience is essential. After all, hospitality means catering for everyone, and if you want people to stay for a reception or to network, everyone needs to feel included. You will need to battle with your caterers, who default to offering a jug of warm concentrated orange juice for non-drinkers. This is not acceptable anymore. So be clear with them that all guests need to be treated equally. Ensure that if they have an alcohol-full beer or wine, there are alcohol-free alternatives of each, and that you have a good quality low-sugar craft soda. These are for people not drinking as well as for those who want to start with one glass of wine and then switch.
If guests have something to switch to, they will stay longer. Plan for at least 30% of your guests to be non-drinking (especially if you offer them something nice), which can be achieved within your overall drinks budget. It is not an extra.
Finally, the serve should be the same. If you have drinks on a tray at arrival, there should also be a tray of alcohol-free. No one should have to hunt or ask for a drink and wait while everyone else quaffs!
About the Expert
Laura Willoughby MBE is the founder of the world's largest mindful drinking movement, Club Soda, and the UK's foremost expert in low and no alcoholic drinks. Club Soda runs the new Low & No Tasting Rooms in Covent Garden. Receiving an MBE for services to the community in 2004, Laura's devotion to Club Soda means hundreds of thousands of people are supported in their journeys to live well by being more mindful about drinking alcohol.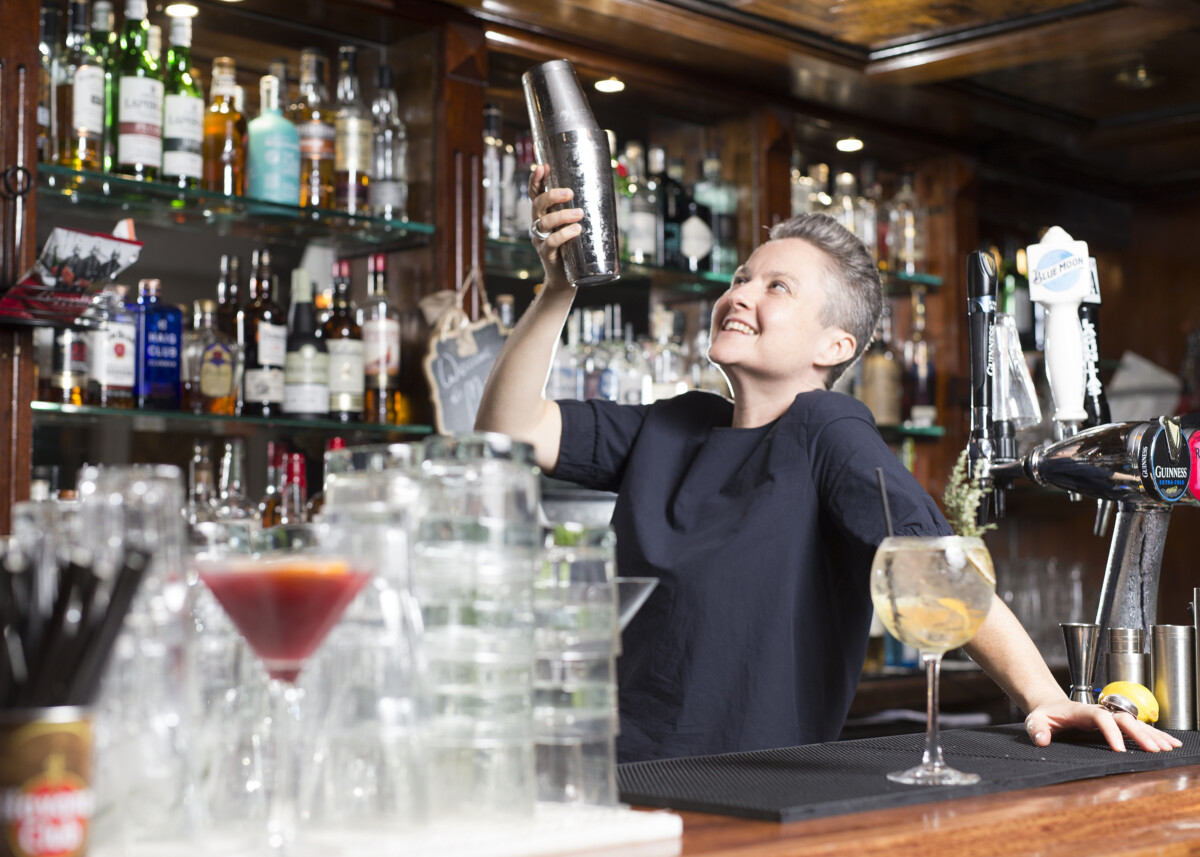 Laura was named number 16 in 2023's Drinks Retailing's latest Top 100 Most Influential People in Drink, one of the 100 most influential women in hospitality by CODE, and is a Trustee for The Drinks Trust. The Club Soda Tasting Room was Drink Retailing's Independent Retailer of the year 2023.
Club Soda is the UK's mindful drinking specialist. Experts in alcohol and behaviour change, they offer corporate workshops, cocktail masterclasses and drinks tastings and also run the Club Soda Tasting Room & Bar in Covent Garden. They cna work with your own caterers or inhouse bars on developing menus, bespoke cokctals and your Friday drinks offer.
You can find Club Soda at joinclubsoda.com on social @joinclubsoda and at The Club Soda Tasting Rooms, 39 Drury Lane, London, WC2B 5RR