Here are some of Minipreneur's favourite bedtime stories. We love reading them at bedtime but they are so good that they can be read at any time of the day!
Oscar's Story by Margaret Sturton
This heart-warming tale written and beautifully illustrated by Margaret Sturton tells the story of Oscar and his older sister. When she starts reading books with no pictures in them, Oscar worries she'll never share picture books with him again… Oscar loves story time, but best of all he loves the pictures in his books and the games he plays with his big sister, based on the characters. So when she comes home from school one day with a book that only has words, he doesn't understand. Why does she like it so much, and how can he ever share it with her? This is the ideal book to read to children at bedtime as the story reinforces the fact that all books are magical with the power of imagination.
£12.99 published by Andersen Press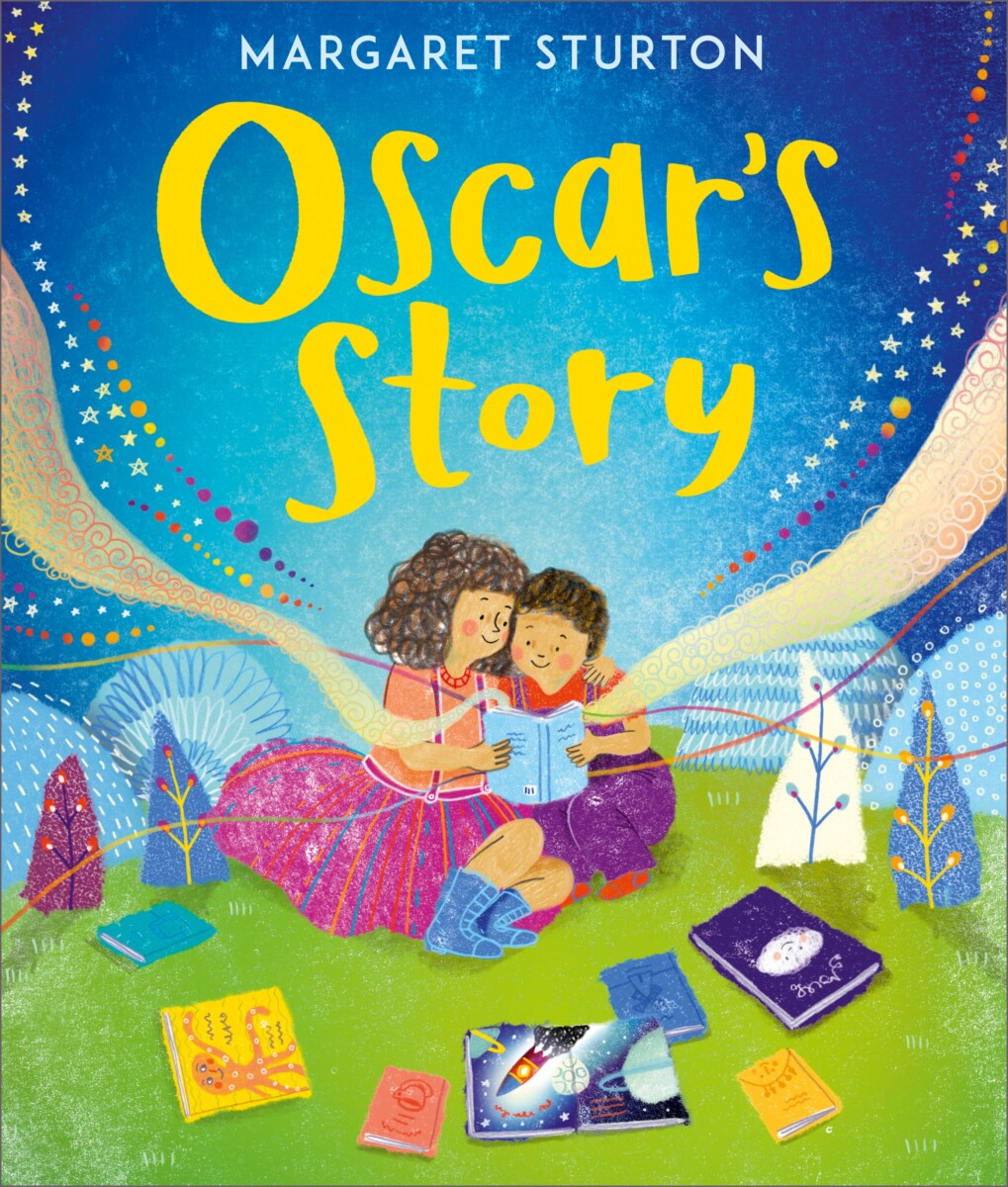 Squishy McFluff's Camping Adventure! by Pip Jones and Ella Okstad
The  second Squishy McFluff picture book sees Ava and her invisible cat go camping with things getting interesting when she meets Idris and his puppy Farida who are staying at the same campsite. Pip Jones's joshing humour and pacy rhyme is full of charm, and beautifully reflects those competitive conversations we all know so well. With a happy ending, and a new friendship gained, this story is sure to win hearts. Minipreneur thinks this is a great story to share with little ones at bedtime but it's also perfect for any time of the day as it's sure to inspire camping holidays!
£7.99 published by Faber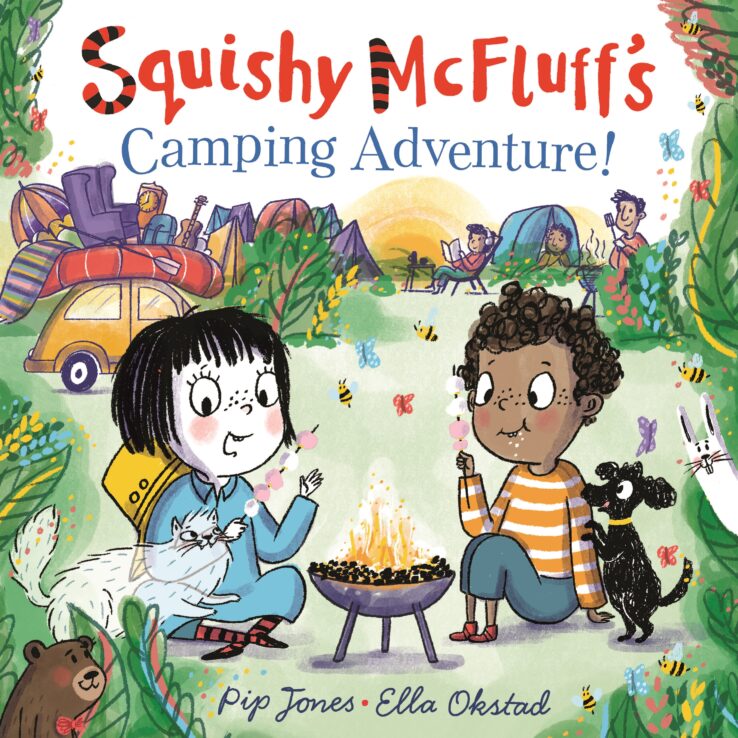 I'm Not Scared: A Big Hedgehog and Little Hedgehog Adventure by Britta Teckentrup
Filled with gorgeous, richly textured and softly coloured illustrations, this is a charming and relatable story from award-winning author and illustrator Britta Teckentrup about navigating childhood fears and follows on from the lovely story book Big Hedgehog and Little Hedgehog Take an Evening Stroll. From dark basements to deserted streets, swooping birds to cars' glaring headlights, menacing foxes to friendly cats, the two creatures spend a day and evening confronting things that are both frightful and harmless. As the two hedgehogs walk through their neighbourhood, they talk casually about their fears and strategies for dealing with them – whistling, holding hands, counting, being still and accepting kindness. Vibrating with warmth and charm, this gentle story offers valuable skills for identifying and dealing with the things that make us scared. This book helped Minipreneur understand that everyone gets scared no matter how big or little you are.
£10.99 published by Prestel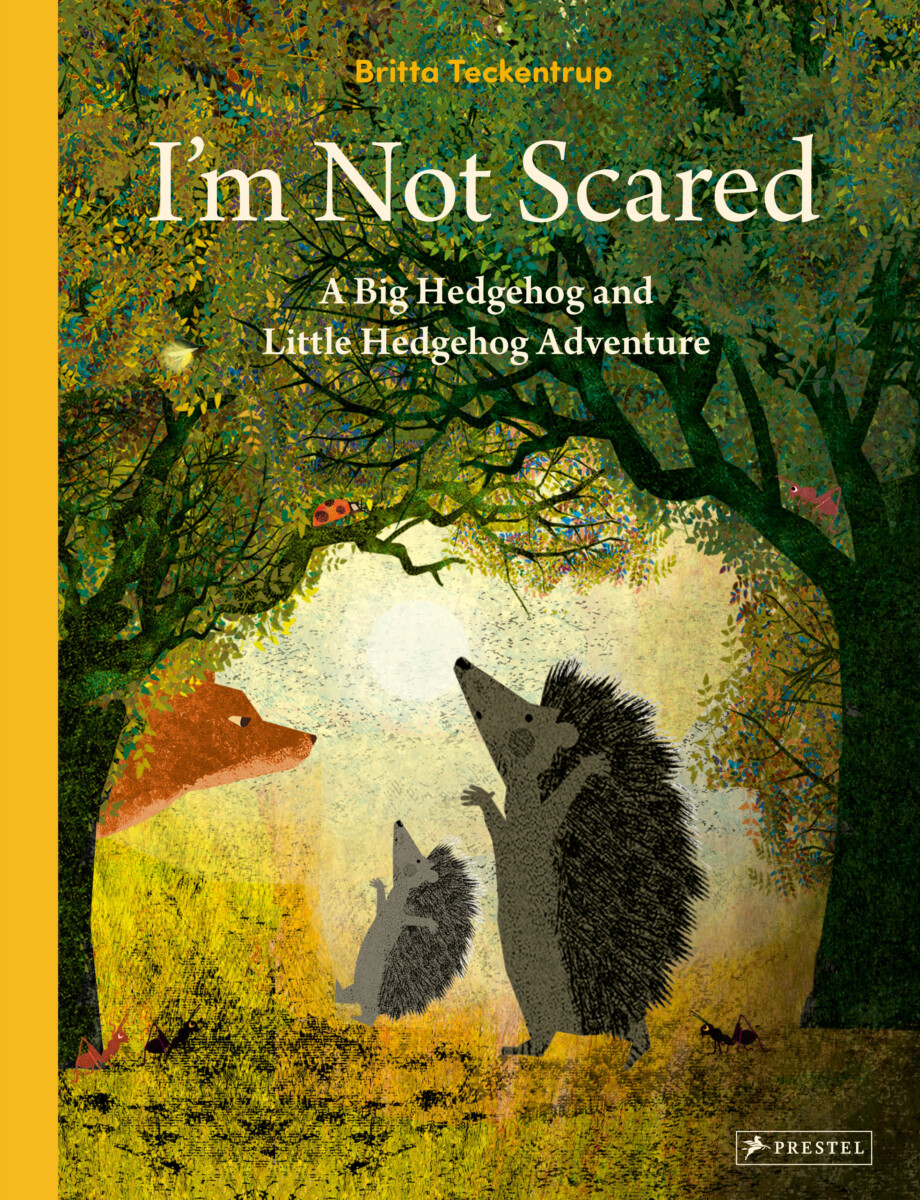 A Treasury of Tales for Five-Year-Olds by Gabby Dawnay & Heidi Griffiths
Snuggle up together with your child at bedtime and enjoy this collection of forty charming and engaging stories written by Gabby Dawnay and selected especially for five-year-olds by literacy experts. This beautiful book contains original and inclusive stories about animals, dragons, nature, vehicles, music and more, as well as reimagined fairytales from around the world. From tales of pirate adventures to heart-warming animal stories, there will be something for every young reader in this rich collection. The stories are arranged in order of increasing complexity so that children can increase their reading confidence as they make their way through the book with their grown-up. This is the perfect present for any children you know who are turning five soon and Heidi Griffiths' charming and engaging illustrations make this book one children will cherish even as they grow older.
£14.99 published by Frances Lincoln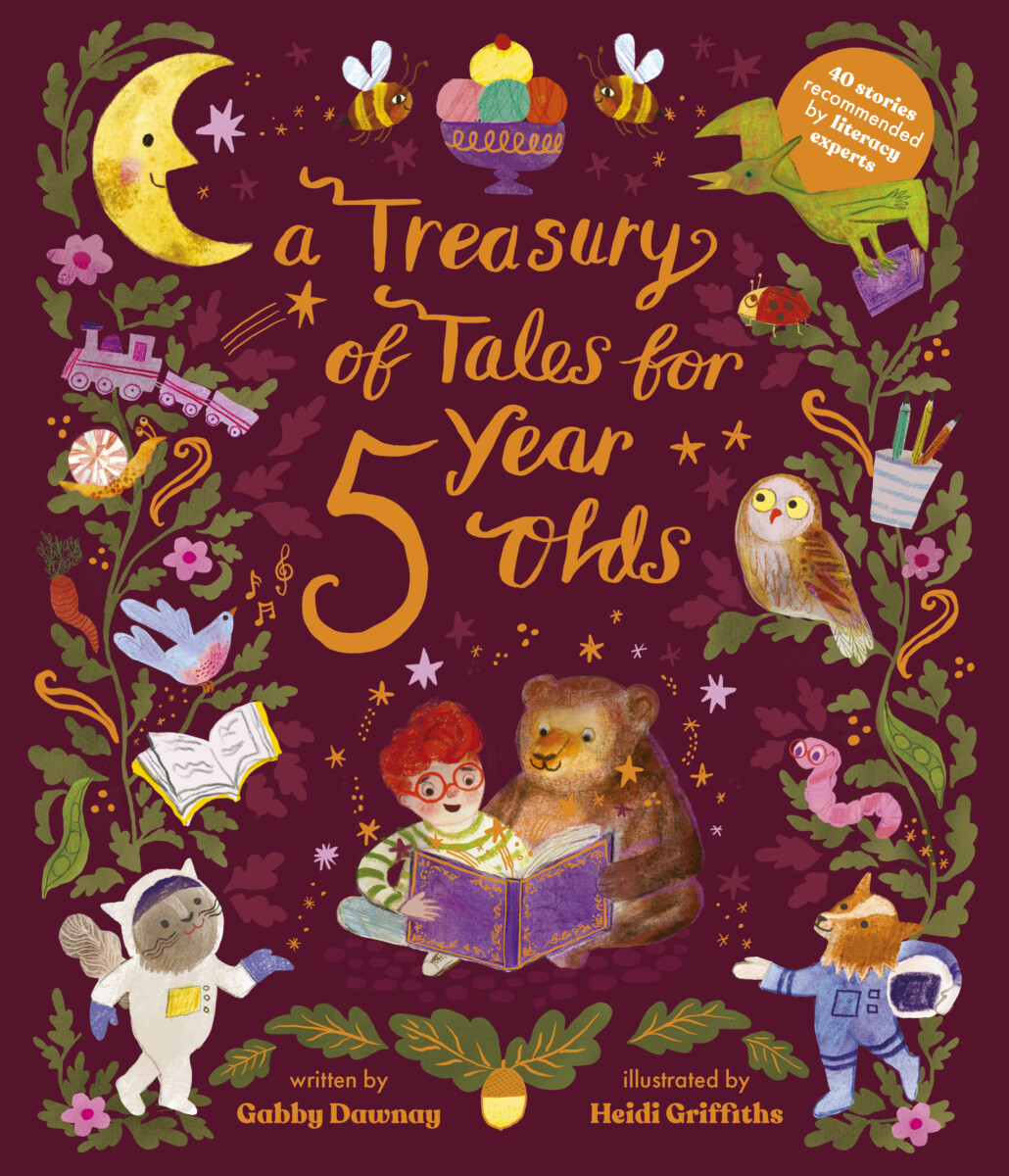 A Pinch of Love by Barry Timms & Tisha Lee
This is Barry Timms and Tisha Lee's second book on the subject of love. This story celebrates the love that comes through cooking and sharing food as told from the perspective of a boy and his grandmother. The gentle rhyming verse and beautiful illustrations make this a warm and charming book that's perfect for bedtime.
£7.99 published by Frances Lincoln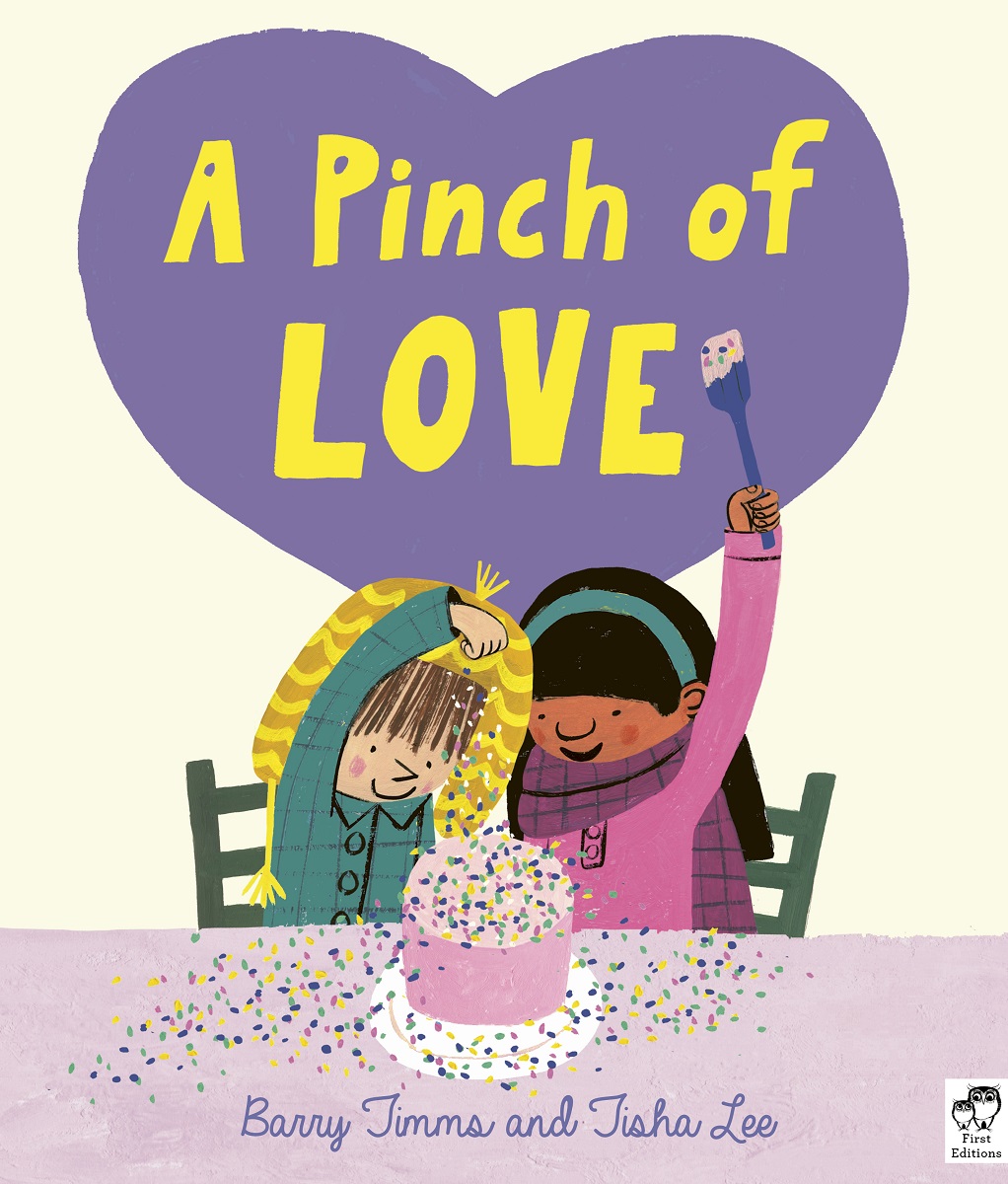 Bear and Bird: The Picnic and Other Stories by Jarvis
Full of funny mix-ups and comic misunderstandings, as well as genuine warmth and affection, these four stories are the start of an irresistibly charming new chapter book series from award-winning creator Jarvis. Minipreneur thinks these are great bedtime stories to share with kids aged 5+ years with their heart-warming tales about not hurting the feelings of others and the ups and downs of friendship told with witty charm by the talented author-illustrator Jarvis.
£9.99 published by Walker Books