Lexus boasts a proud history of pushing boundaries and challenging the status quo. Since its founding in 1989, the brand has consistently pioneered new thinking and groundbreaking products that have revolutionised people's perceptions and transformed the luxury car market. Not only has Lexus created desirable and thrilling products, but it has also redefined the entire ownership experience, shaping the very concept of luxury.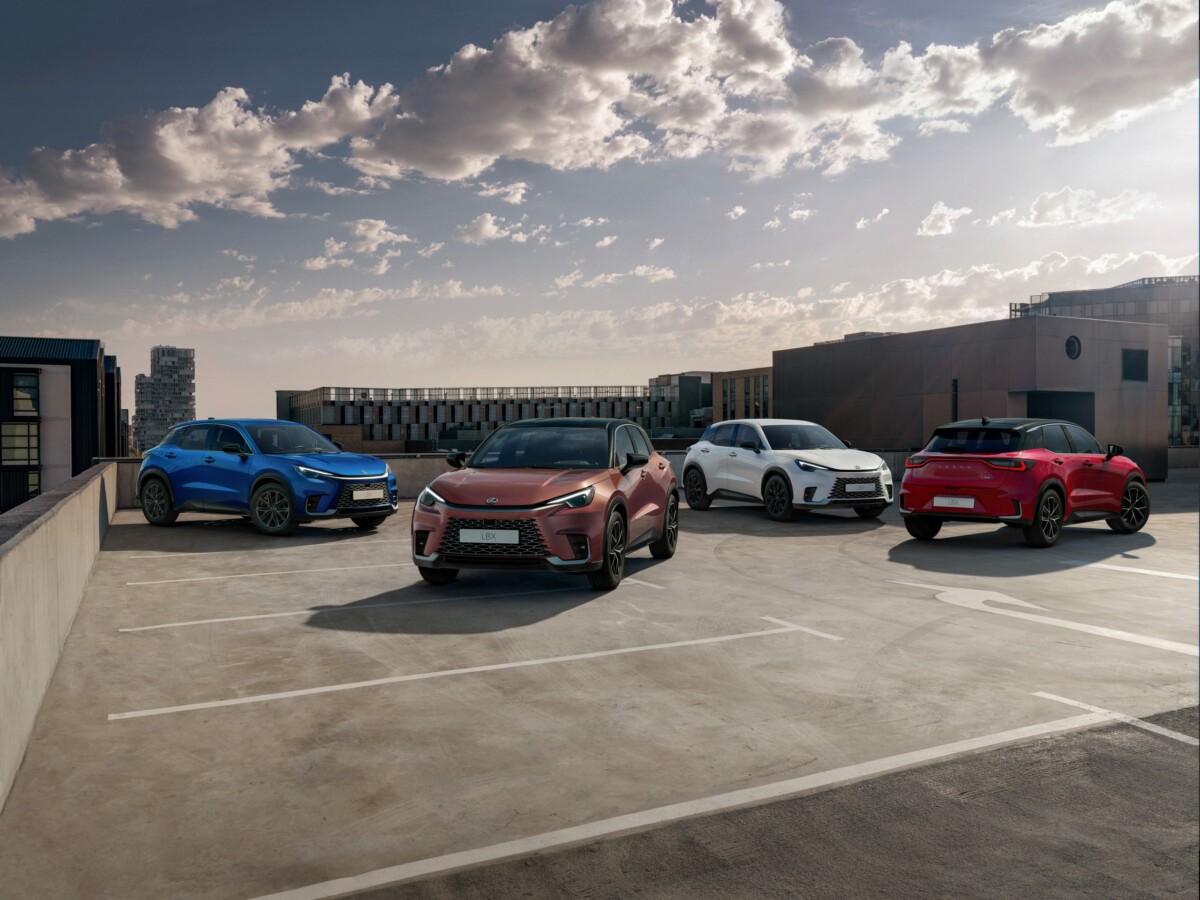 And now, the record of achievement welcomes the all-new Lexus LBX. This self-charging hybrid electric vehicle, although the smallest Lexus yet, fully deserves its status as a landmark model. The LBX breaks away from the traditional luxury hierarchy and promises to be a game-changer for the brand in Europe.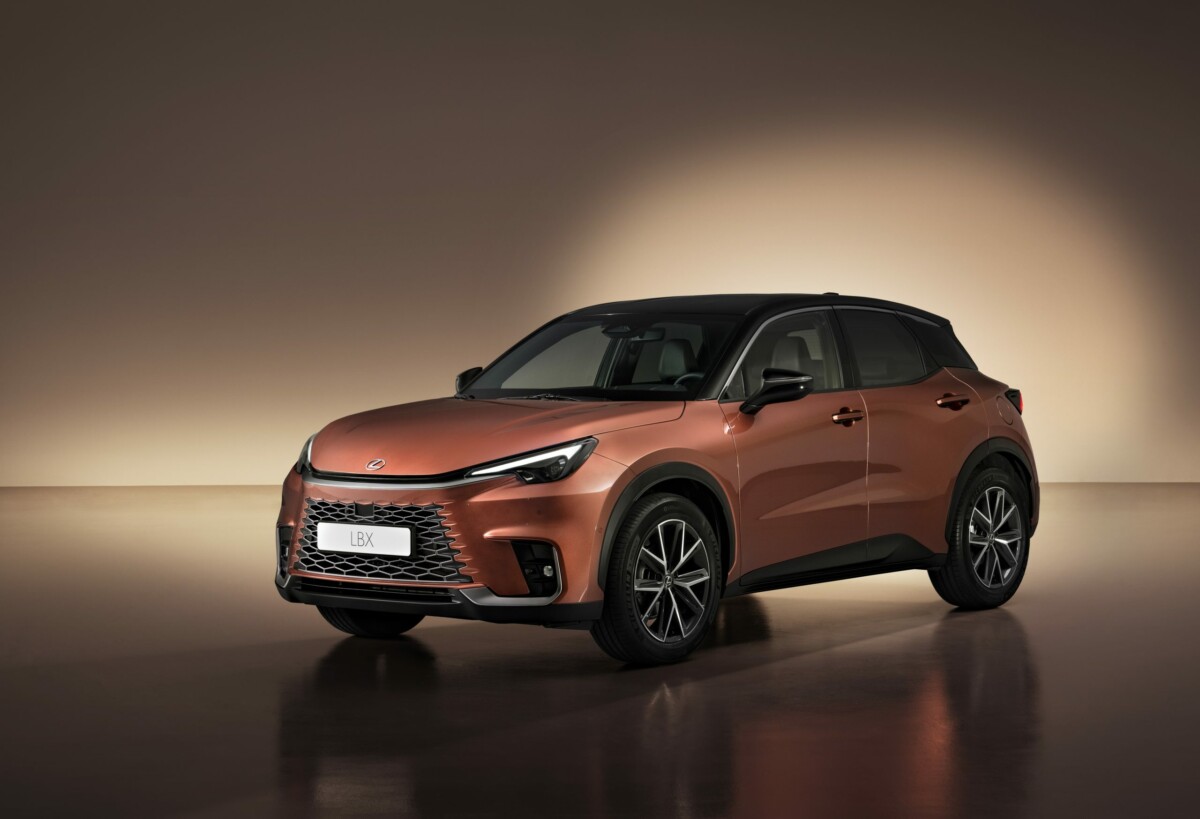 LBX, which stands for Lexus Breakthrough Crossover, represents a compact SUV that expands the brand's appeal into new market territory. While embracing contemporary design ideas and cutting-edge technology, the LBX retains the quintessential Lexus qualities of luxurious craftsmanship and omotenashi hospitality.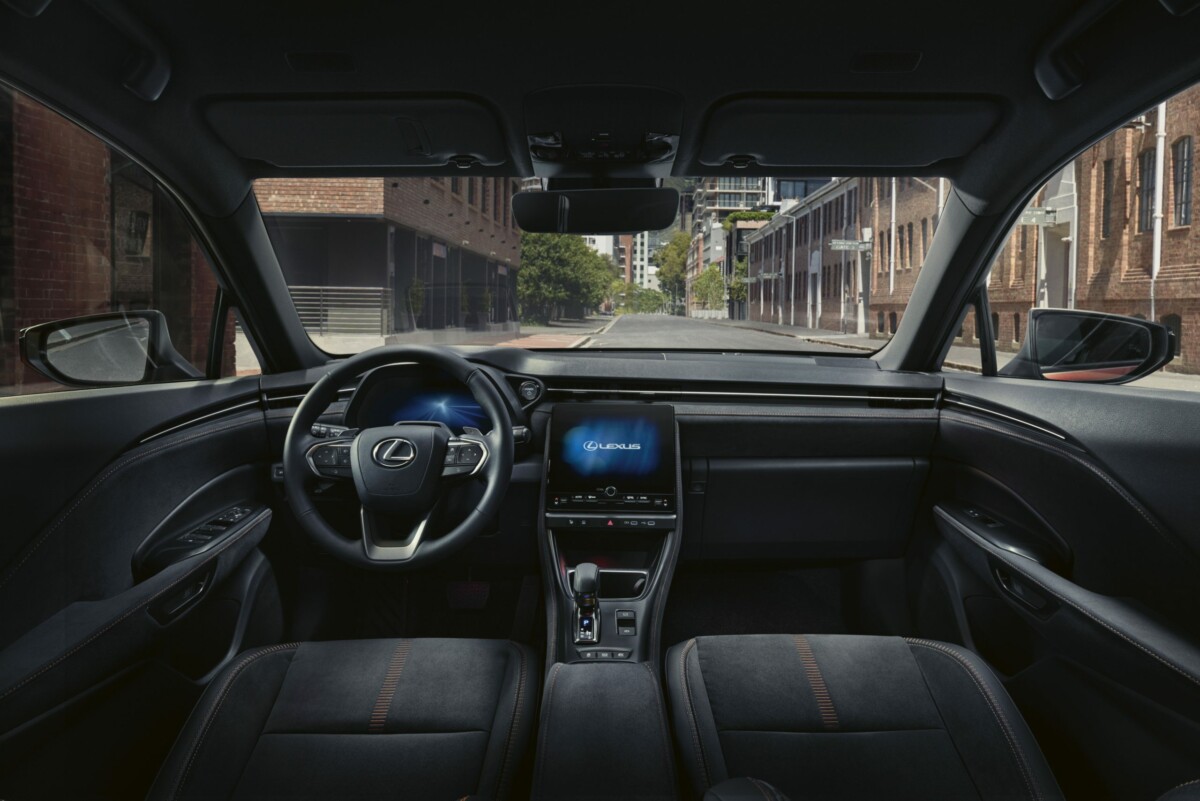 This is a car that offers accessibility and convenience without compromising on quality and attention to detail. The essence of Lexus has been distilled into a smaller package, surpassing customers' traditional expectations of what a premium compact SUV can deliver. It also sets new standards by offering a wider range of design executions and specifications, empowering owners to express their individual taste and sense of style. Full details of the UK lineup and specifications will be confirmed in due course, but true to Lexus's commitment to "making luxury personal," the LBX will be available in refined, dynamic, or sporty themes through styling details, colours, textures, and finishes.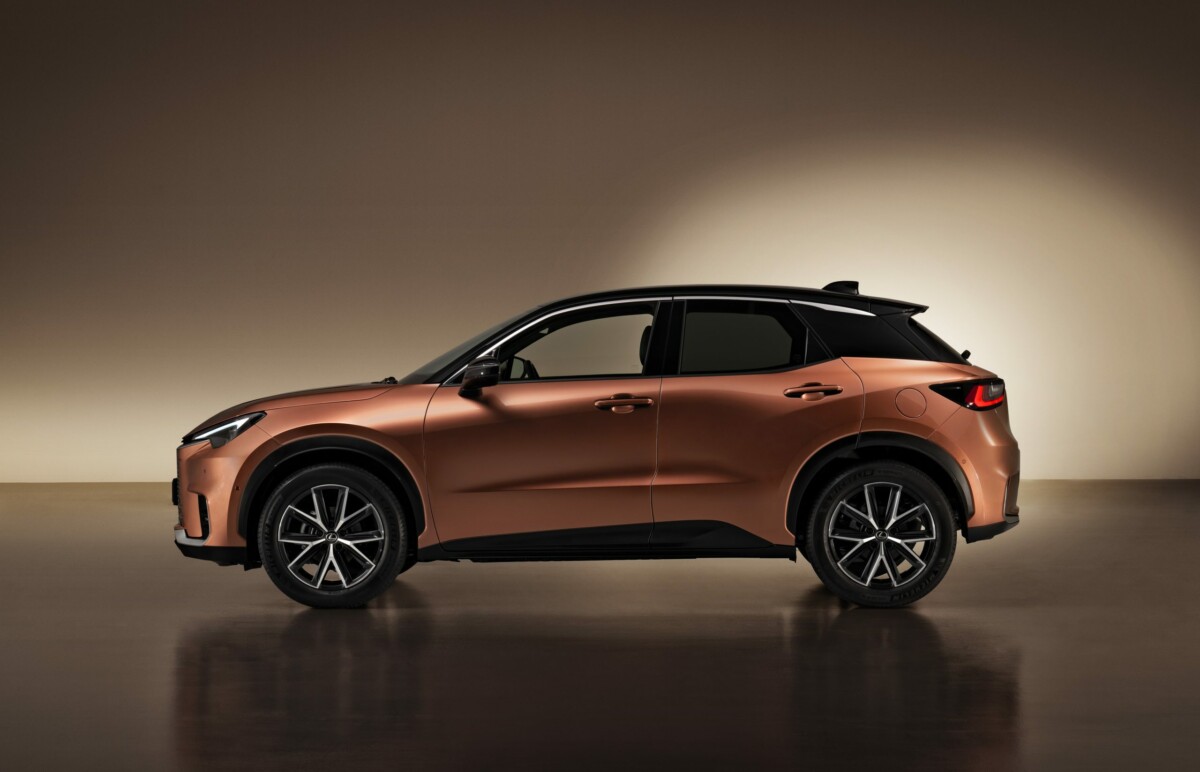 The LBX represents a breakthrough for Lexus as a business in Europe. For the first time, Europe has taken the lead in developing a new Lexus vehicle, which will undoubtedly contribute to making the LBX one of the brand's best-selling models in the region.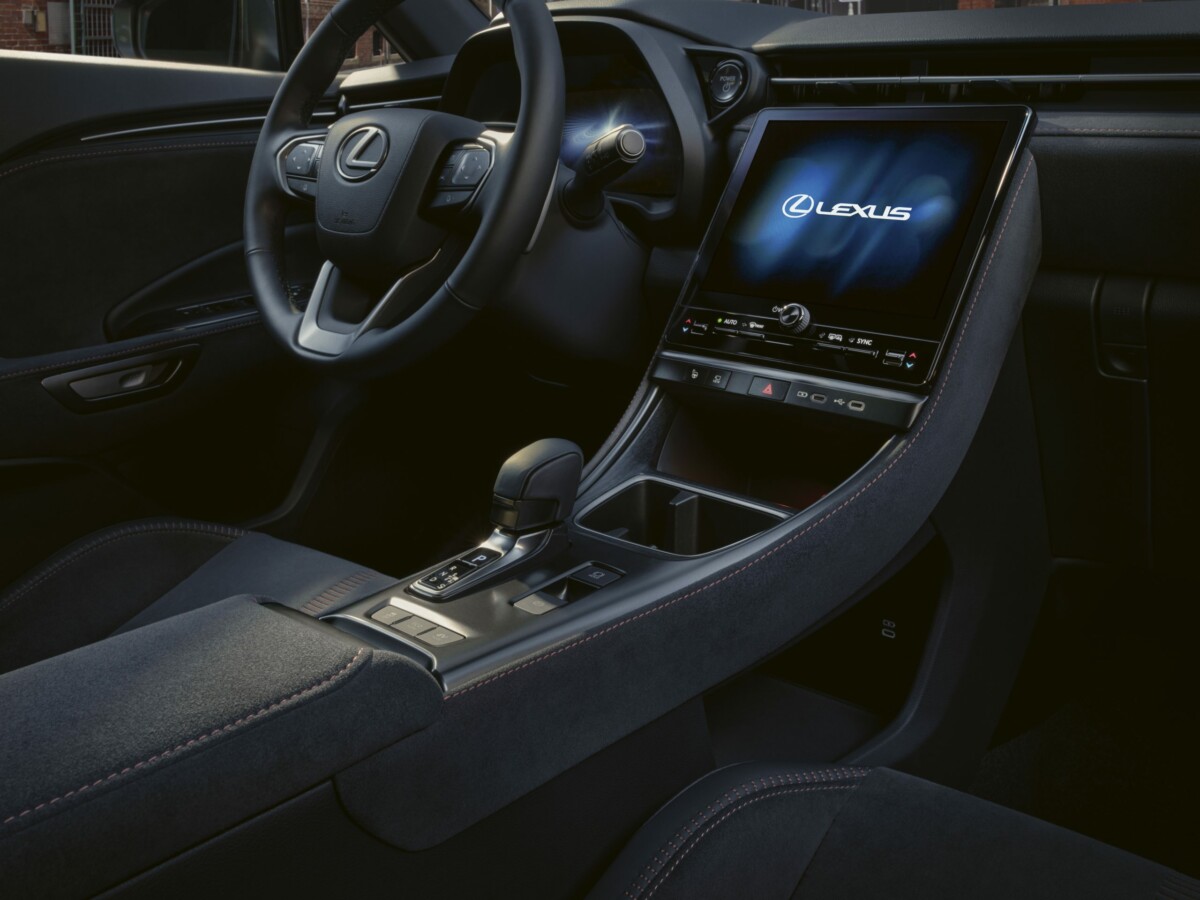 The choice of a three-letter name is significant, as previously only the LFA supercar enjoyed such distinction. By selecting the name LBX, Lexus showcases its commitment and trust in this new model. Just as the LFA showcased a different side of the brand in terms of attitude and performance, the LBX will carve its own path, expanding its reach and profile.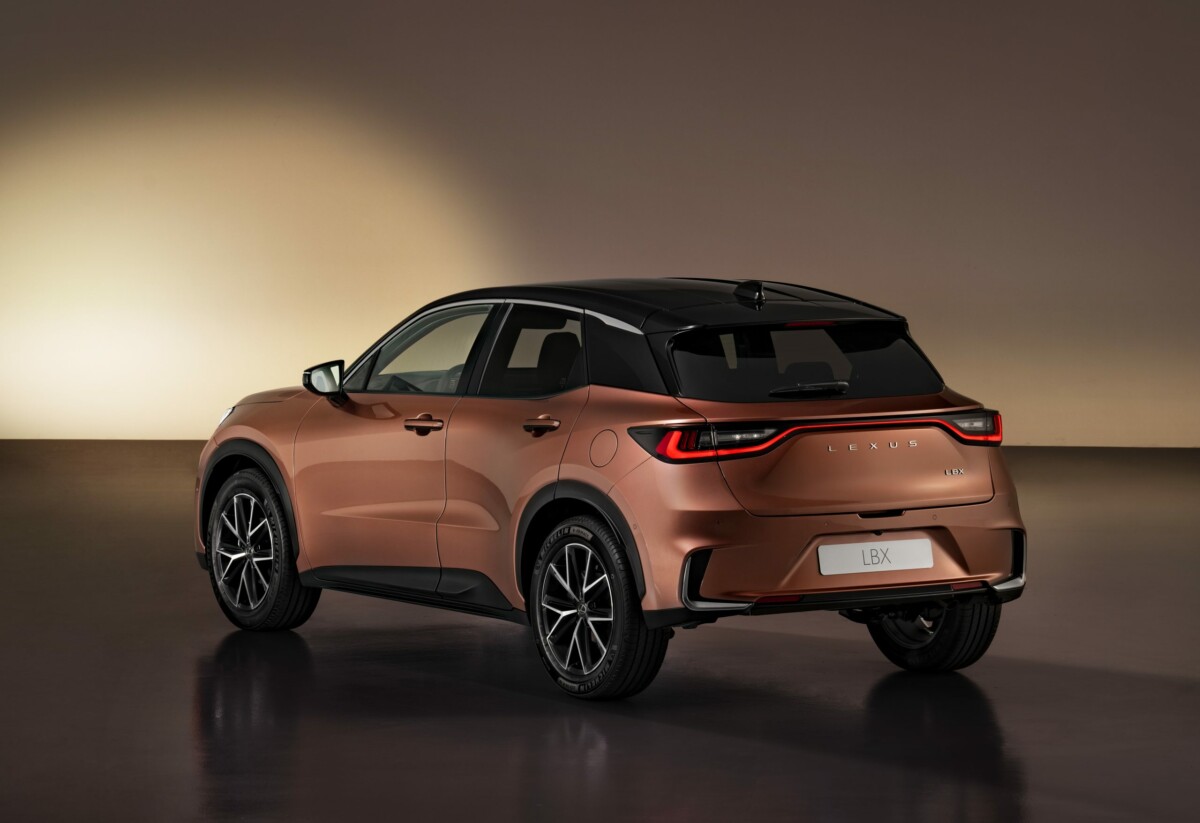 As the new entry point to Lexus's well-established SUV lineup, the LBX holds strong appeal to a younger audience and those who may not have previously considered a Lexus. It presents an enticing proposition for customers looking to downsize or add a second vehicle, catering to their evolving lifestyle requirements.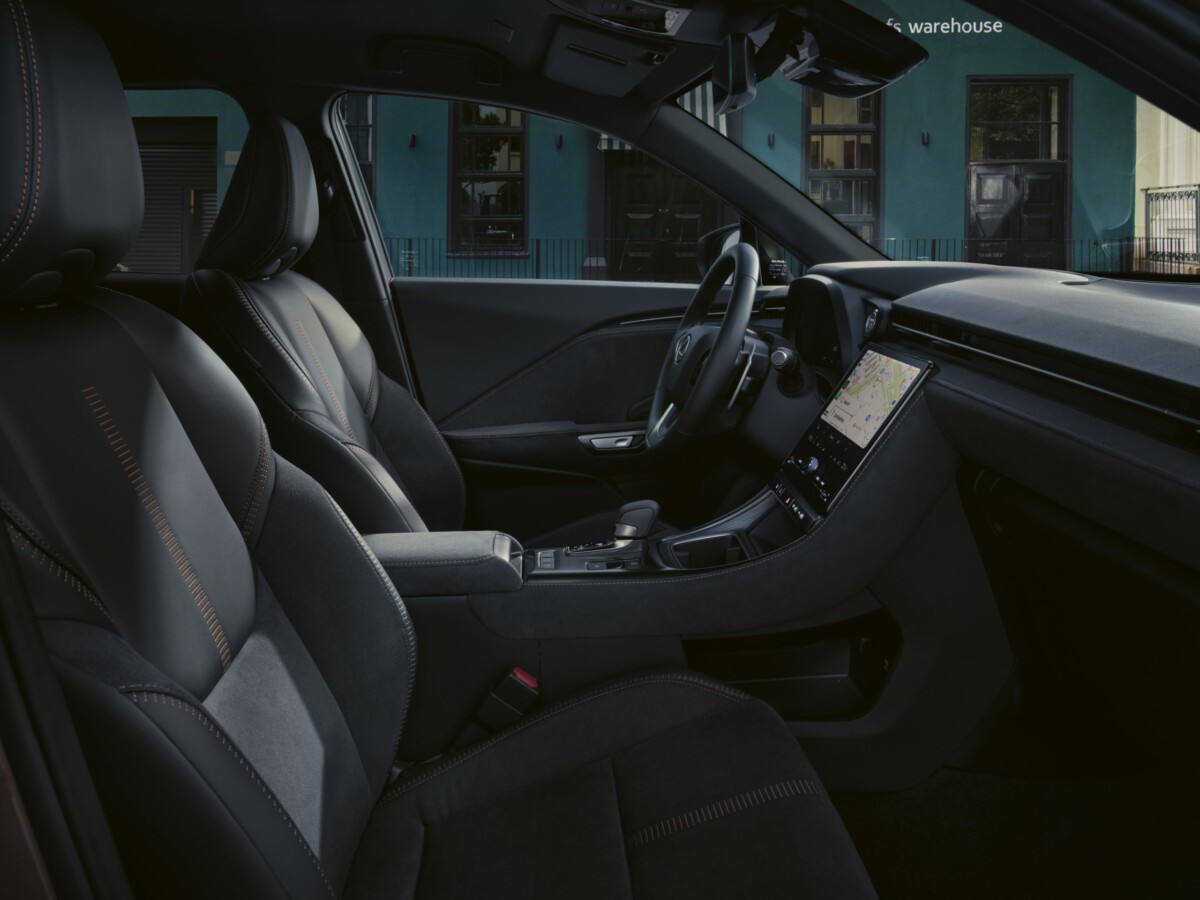 Chief Engineer Kunihiko Endoh shares his thoughts on the LBX: ""Our aim was to challenge the conventional concept of a luxury car. We have thoroughly pursued a driving experience that enables a natural dialogue between the driver and their vehicle and a design that has a refined presence."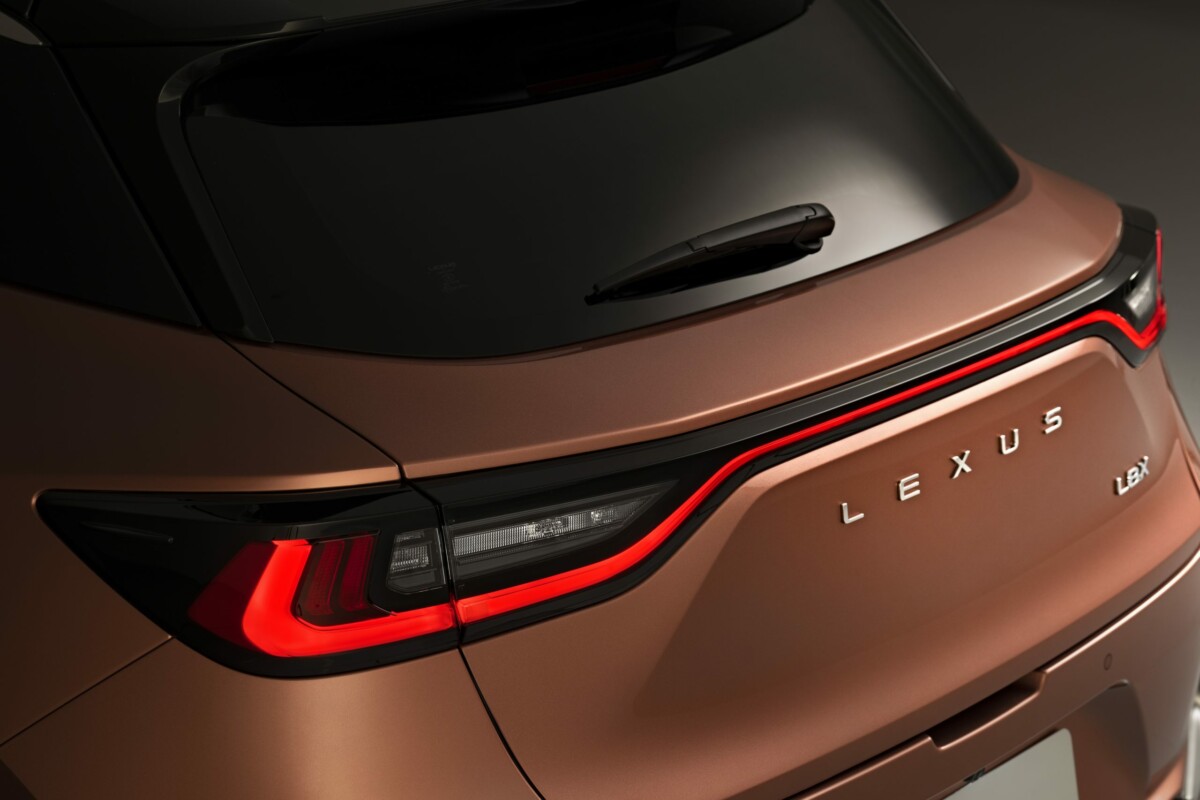 The LBX's styling establishes a fresh Lexus identity with a "Resolute Look" frontal design that reinterprets the iconic spindle grille. Although the exterior dimensions are more compact than any other Lexus model, the LBX exudes a muscular and powerful presence. Inside the cabin, the emphasis lies on driver engagement, featuring a focused driver's cockpit based on Lexus's Tazuna concept. Furthermore, the interior creates a light and open ambiance with excellent visibility, while the instrument panel seamlessly wraps around into the door panels.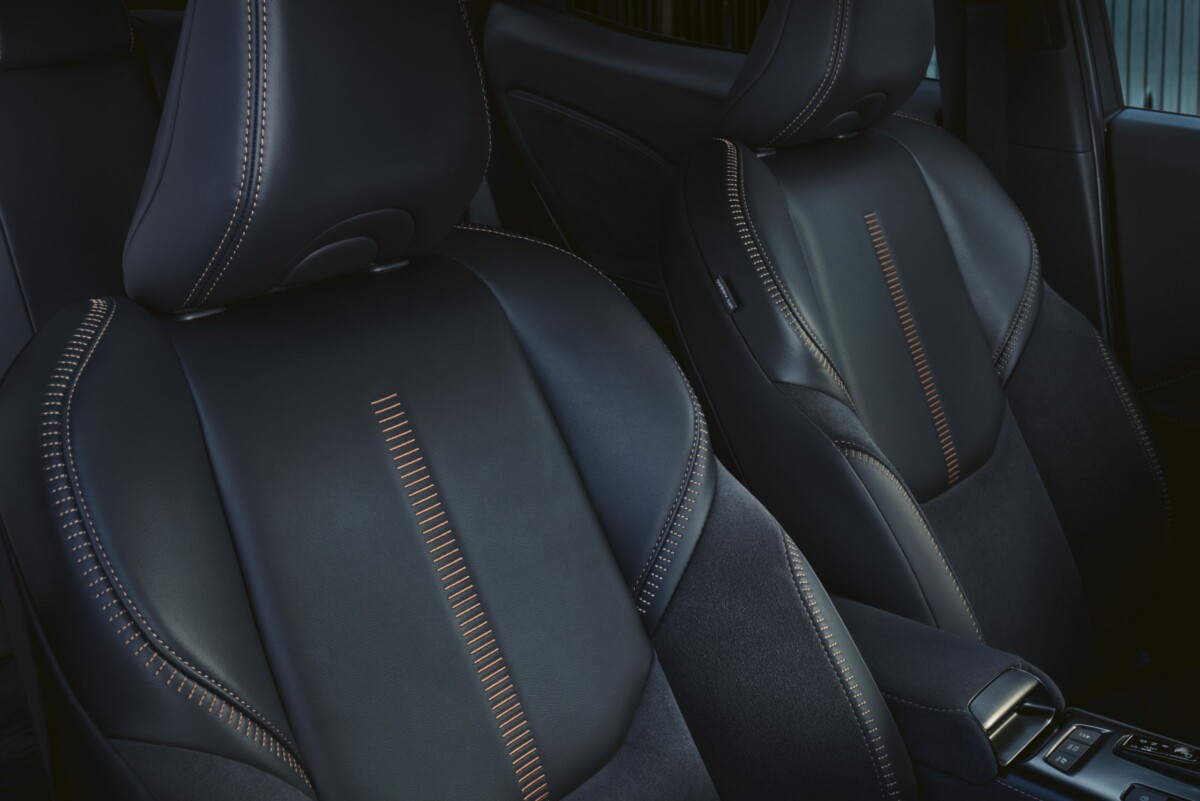 The all-new Lexus LBX showcases an impressive array of features that elevate it to a class of its own. Built on a modified version of the GA-B global architecture platform, this compact SUV combines agility with robustness, providing a solid foundation for an exceptional driving experience. Powering the LBX is a new 1.5-litre self-charging hybrid electric powertrain, seamlessly blending performance and efficiency. Complementing this powertrain is a new, more powerful bi-polar nickel-metal hydride (NiMH) battery, ensuring optimal energy storage and delivery.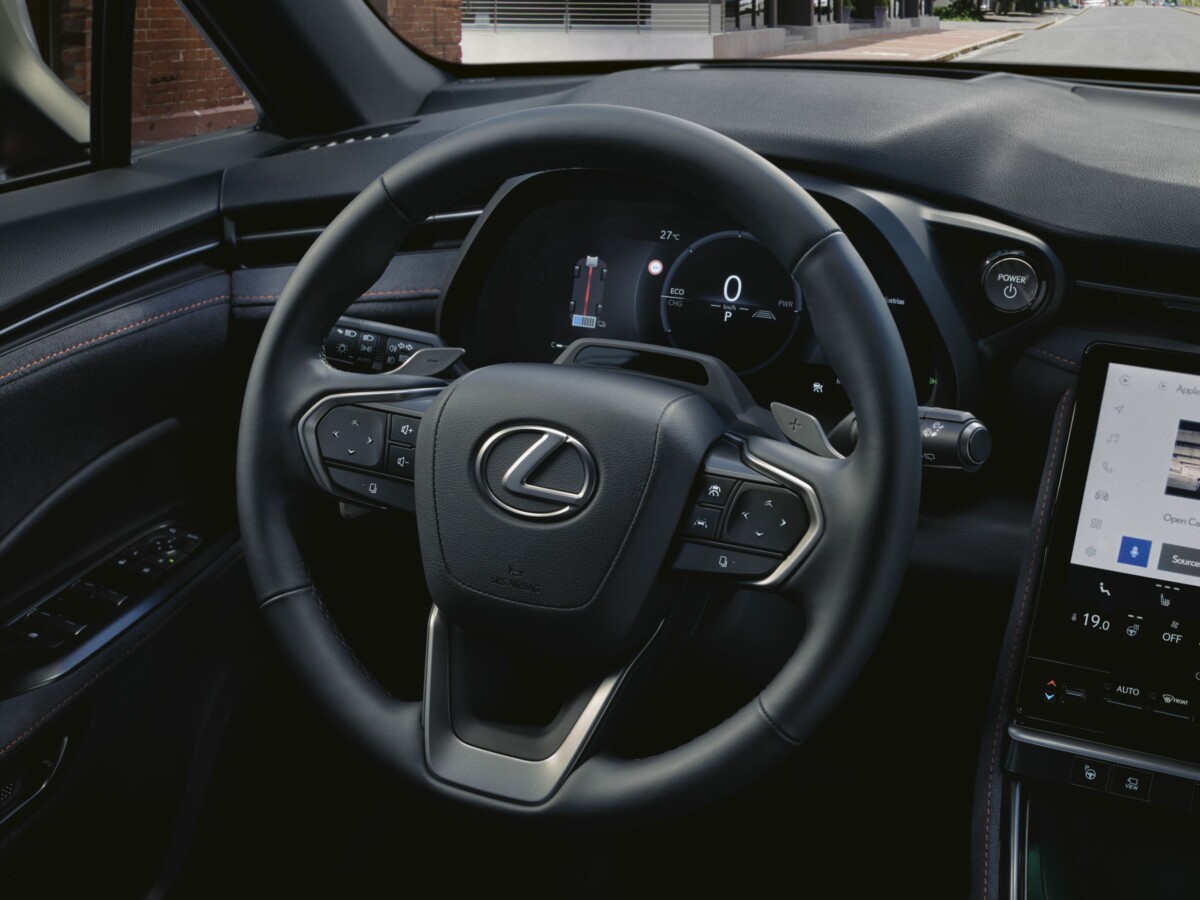 Inside the cabin, the LBX embraces the future with a fully digital user interface for the driver's display and multimedia systems, offering enhanced connectivity and intuitive control. Additionally, the LBX offers a wide range of design executions and specifications, allowing customers to tailor their vehicle to suit their unique preferences and style. While the UK model range, specifications, and prices are yet to be confirmed, the anticipation surrounding the LBX is undeniable. With its remarkable features and forward-thinking design, the Lexus LBX is poised to captivate discerning drivers seeking an extraordinary luxury compact SUV experience.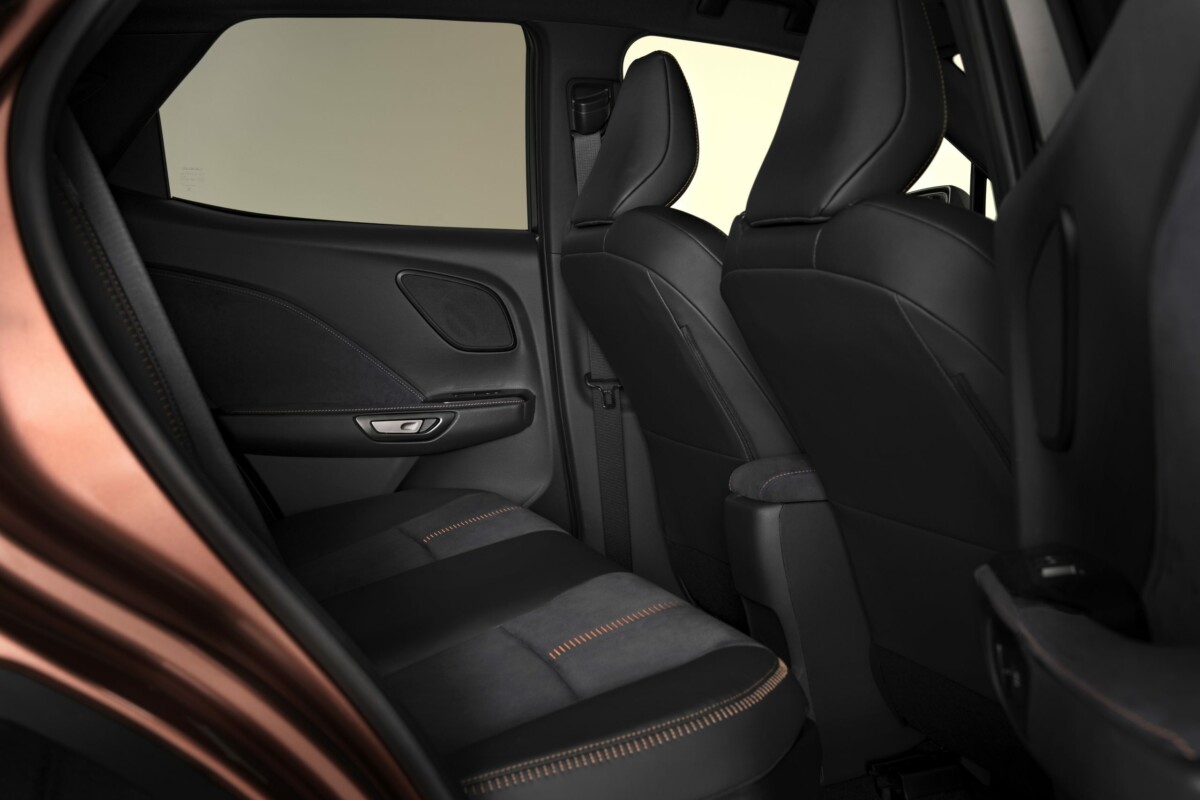 With the all-new Lexus LBX, the brand once again demonstrates its commitment to innovation and reshaping the automotive landscape. This landmark model combines Lexus's core values with a fresh perspective, capturing the imagination of a new generation of luxury car enthusiasts.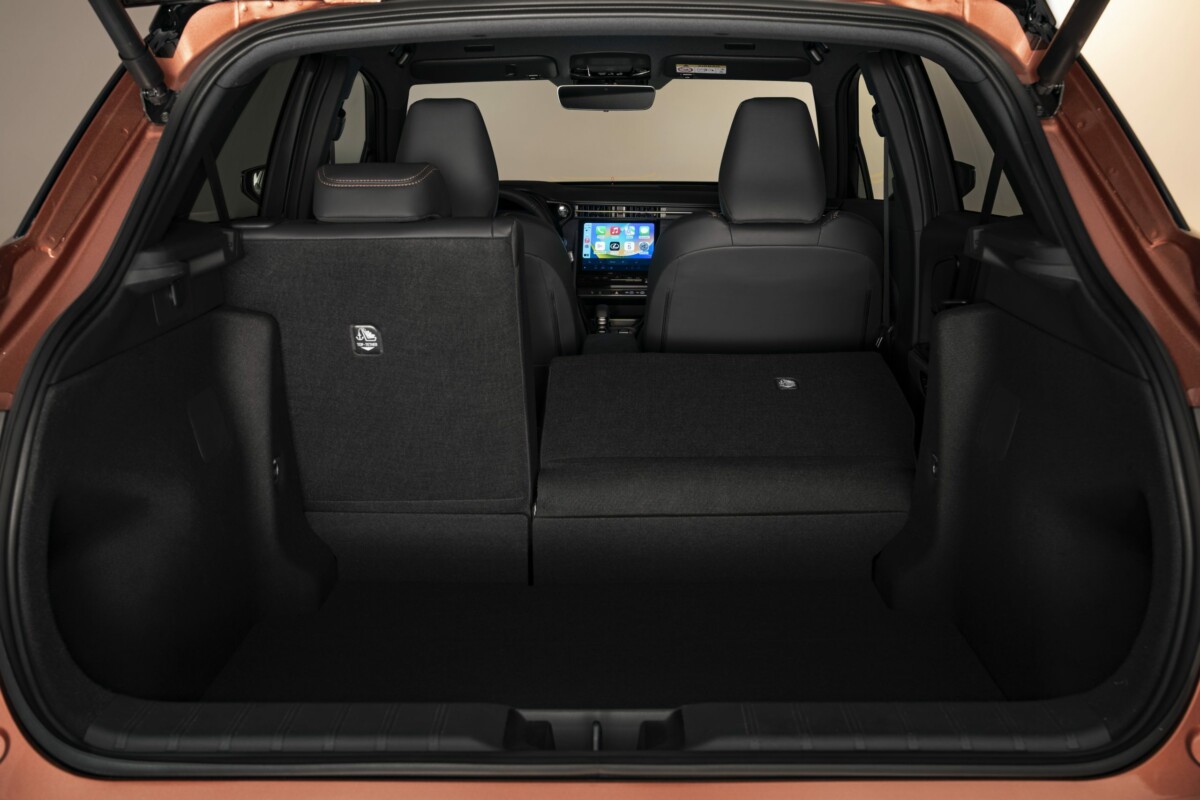 Following its world debut, the LBX will go into production in late 2023. UK customers will be able to place reservations from July this year, ahead of pricing being confirmed and orders being accepted from October. First vehicle deliveries are expected from March 2024.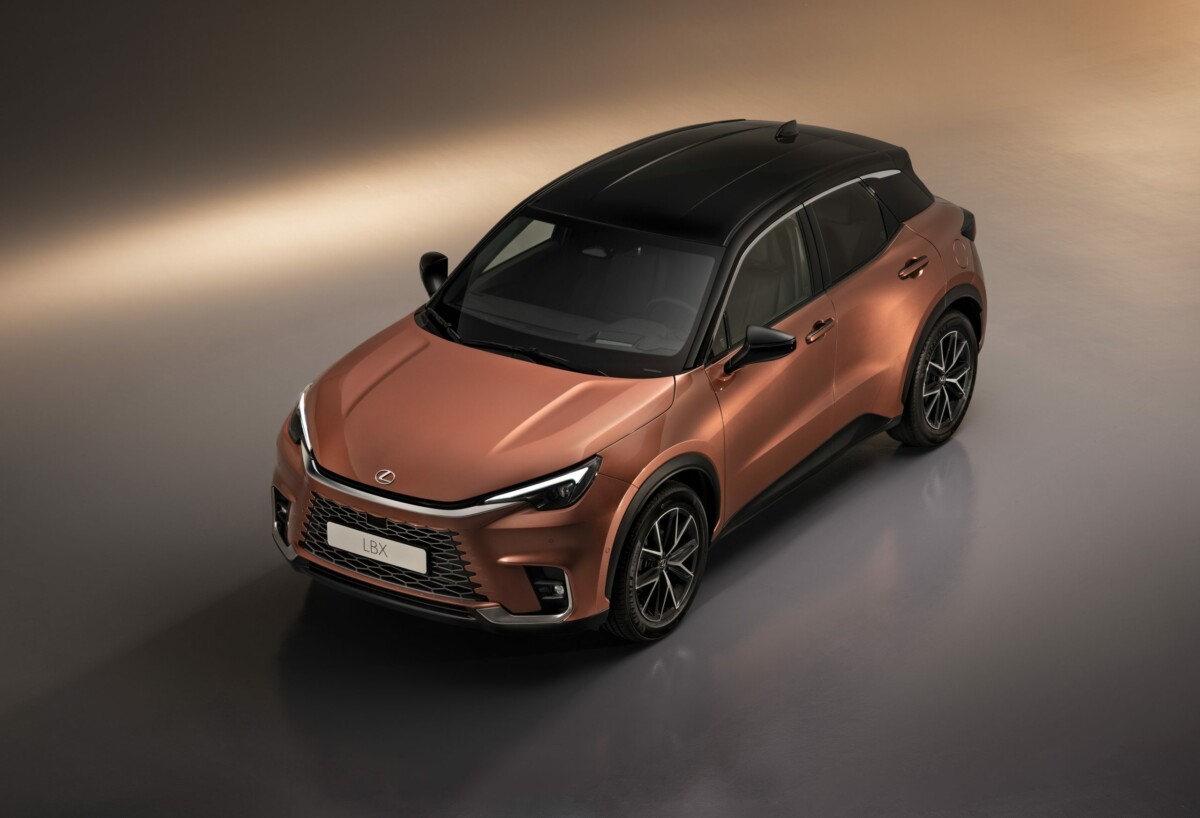 Watch this space because Preneur World Magazine will be getting behind the wheel of the all-new Lexus LBX in Spring 2024 to give you our first-hand experience of this exceptional compact SUV that will redefine the notion of luxury and elevate your driving experience to new heights.