An even skin tone is one of the trademarks of a youthful complexion. Still, many of us suffer from skin pigmentation issues such as patchy, blotchy skin.
Causes of skin pigmentation problems
Genetic
Everyone's skin is unique which is why the melanin intensity of pigmentation or discolouration can vary in individuals.
Hormonal imbalances
These can interfere with the melanin levels in the skin and can cause some areas to discolour or darken. These hormonal changes can start to appear during puberty or during pregnancy, as well as during the menopause. Even high stress levels or certain medications can cause skin sensitivity to light, which may then lead to an uneven skin tone.
Skin ageing
The inevitable process of skin ageing can cause a mottled effect on the skin irrelevant of ethnicity and gender. Free radicals in the environment can lead to premature skin ageing with loss of elasticity and discolouration causing age spots. These damaging radicals are responsible for breaking down the skin's protective barrier, natural collagen and can even destroy healthy skin cells.
How to turn back the clock?
So what can be done to eliminate skin pigmentation problems and return to a youthful, even complexion without recourse to invasive treatments?
Lifestyle changes
The skin is the largest living organ and the organ that is the most visible, so it's very important to look after it by taking care of your body. A good healthy diet, with plenty of fruit and vegetables and very little or no processed food, as well as regular exercise are the first steps.
Use SPF protection
It's very important to protect your skin from the damaging effects of the often hidden UV rays. Try and avoid the midday sun and make sure to apply extra SPF protection when the sun is out. Use an effective antioxidant skin care regime daily.
Choose your skincare products carefully
Always read the ingredients on the packaging very carefully. Often products with hydroquinone (a bleaching ingredient) promise a brighter and a more even skin complexion. However, these products can eliminate one problem in the short term and then create other skin issues in the long term. Hydroquinone, or its derivatives, can cause damage to the deeper layers of the skin, thinning it and making it light sensitive, thereby creating a deeper and darker appearance to the skin in the long run. In fact, any product that states you must stay out of the daylight whilst applying it should be avoided for that reason.
Skincare products that contain well balanced natural skin brightening ingredients, vitamins and effective plant extracts, and without any added harmful chemicals, will help to prevent and reverse skin damage responsible for uneven skin tone, as well as protect the skin from environmental damage.
There are a few skincare products that also contain 24 carat colloidal gold, which is an extra bonus for the skin. Gold acts as a barrier against these harmful environmental factors that damage the DNA of skin cells. It also facilitates the absorption of the active ingredients.
Did you know that legendary Egyptian queen Cleopatra already knew over 2000 years ago about the amazing benefits of gold in skincare? She used a golden facial mask every night to increase the lustre of her complexion and enhance her beauty.
Invasive treatments
The same can be said about some quick fix invasive treatments that promise to deliver an even skin tone. Though the immediate effects can show good results, overuse can make the skin thinner and more light-sensitive, leading to blotchy, patchy skin and uneven skin tone. I have treated a number of celebrities addicted to these quick fix treatments and am proud to say they have credited my treatments with saving their skin.
Recommended skincare regime
Your very first step in looking after your skin should be an illuminating cleansing and toning regime with effective natural antioxidants and vitamin C Ester (a more powerful form of vitamin C). This will help to purify the skin and help to give it a brighter and more even tone.
After cleansing, always follow by applying an intensive serum to nourish the skin. Look for one that contains natural antioxidants, plus hyaluronic acid – a substance that naturally occurs in the body and is a powerful moisturiser- vitamin A acetate (a natural form of vitamin A) – a key for cell rejuvenation – C and E that help to promote collagen production and protect the skin from sun damage.
Follow with an effective moisturiser that's made from natural skin brightening ingredients and doesn't contain any chemicals.
And finally, it's always important to add a broad-spectrum SPF 30 or higher to your skin care regime as UVA and UVB rays are always present in daylight.
About the expert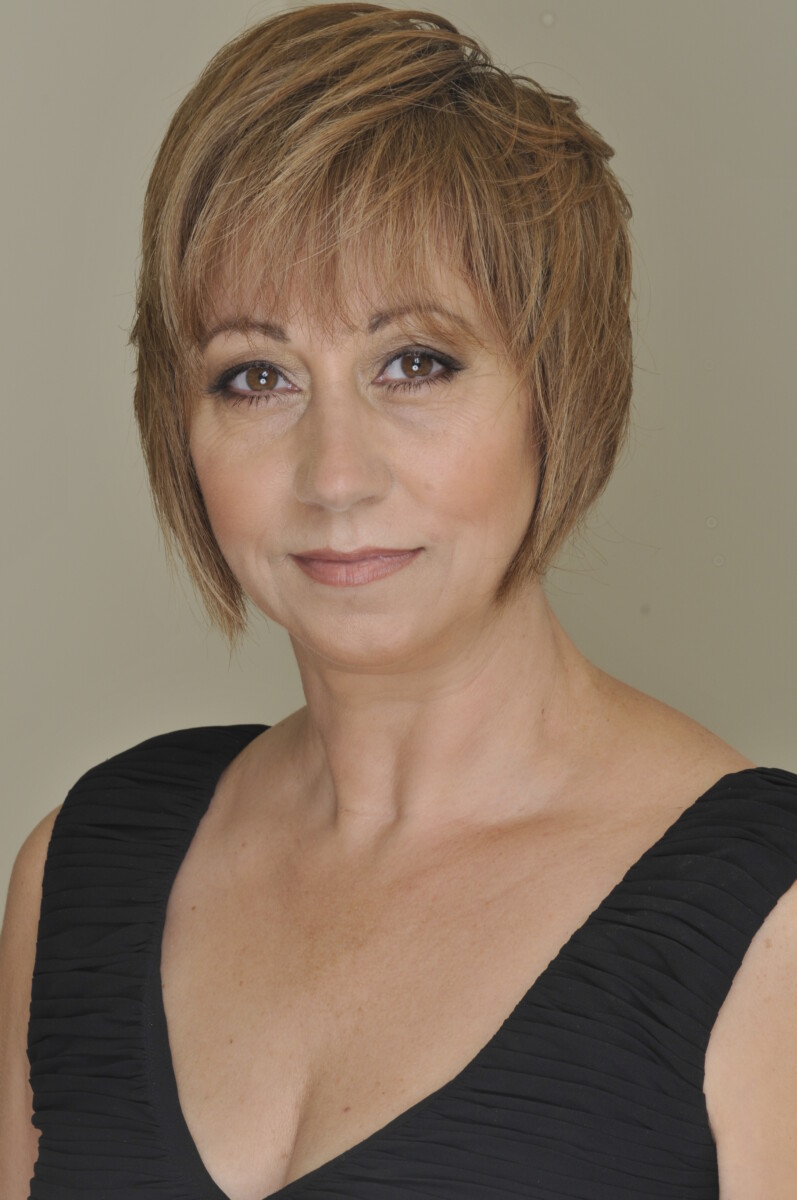 Andria Vassiliou (B.Phys) L.T.B.T.H is a leading Aesthetician and Skin Expert. She is the co-founder of Cetuem Cosmetics Ltd. At Cetuem Cosmetics Andria works closely with her husband and two of her four sons, who are also qualified cosmetic chemists. Driven on by her passion for skincare, she considers one of her great achievements the development of the SCR Gold skincare range. The products are suitable for both men and women, all ages and skin conditions, as their prime function is to strengthen the cellular structure of the skin. Andria still finds great satisfaction in helping people with skin problems, ranging from the darkest to the fairest skin, and seeing excellent results. She particularly enjoys the challenge of treating skin the natural way, avoiding invasive treatments and the use of steroids.
She is particularly sought after by people whose skin has been damaged and received great acclaim after well-known British model Sophie Anderton credited Cetuem with saving her skin, damaged by too many invasive treatments. The award-winning skincare products have many celebrity and VIP fans, including British TV star Amanda Holden, pop singer Peter Andre, former Miss England Dr Bhasha Mukherjee who's also an NHS doctor. Her celeb fans also include royalty, such as Princess Katarina of Yugoslavia and Princess Olga Romanoff.
For more information on Cetuem including their fabulous SCR Gold skincare range, please visit www.cetuem.com