Graffeg publish a wonderful collection of illustrated fiction for children from new additions to their much-loved children's book series by popular authors to some fantastic new titles from emerging talent. Here are two of Minipreneur's favourite children's books from Graffeg this summer.
Albert And The Pond by Ian Brown & Eoin Clarke
The fifth instalment of the Albert the Tortoise series sees a new addition to Albert's garden home, a pond. Whilst exploring the pond, Albert finds a new friend, a tadpole, who vanishes suddenly, leaving Albert upset. After his hibernation, Albert wakes to find his new friend back in the pond, but something about them seems a bit different.
Perfect for use in Key Stage 1 STEM classes, Albert and the Pond presents the lifecycle of a frog through Ian Brown's humorous and fun-filled writing, whilst also touching on the themes of friendship and patience.
Eoin Clarke's charming, colourful illustrations accompany Ian Brown's entertaining story and the book is completed with a range of tortoise and frog facts, making it a brilliant addition to this
popular picture book series.
£7.99 published by Graffeg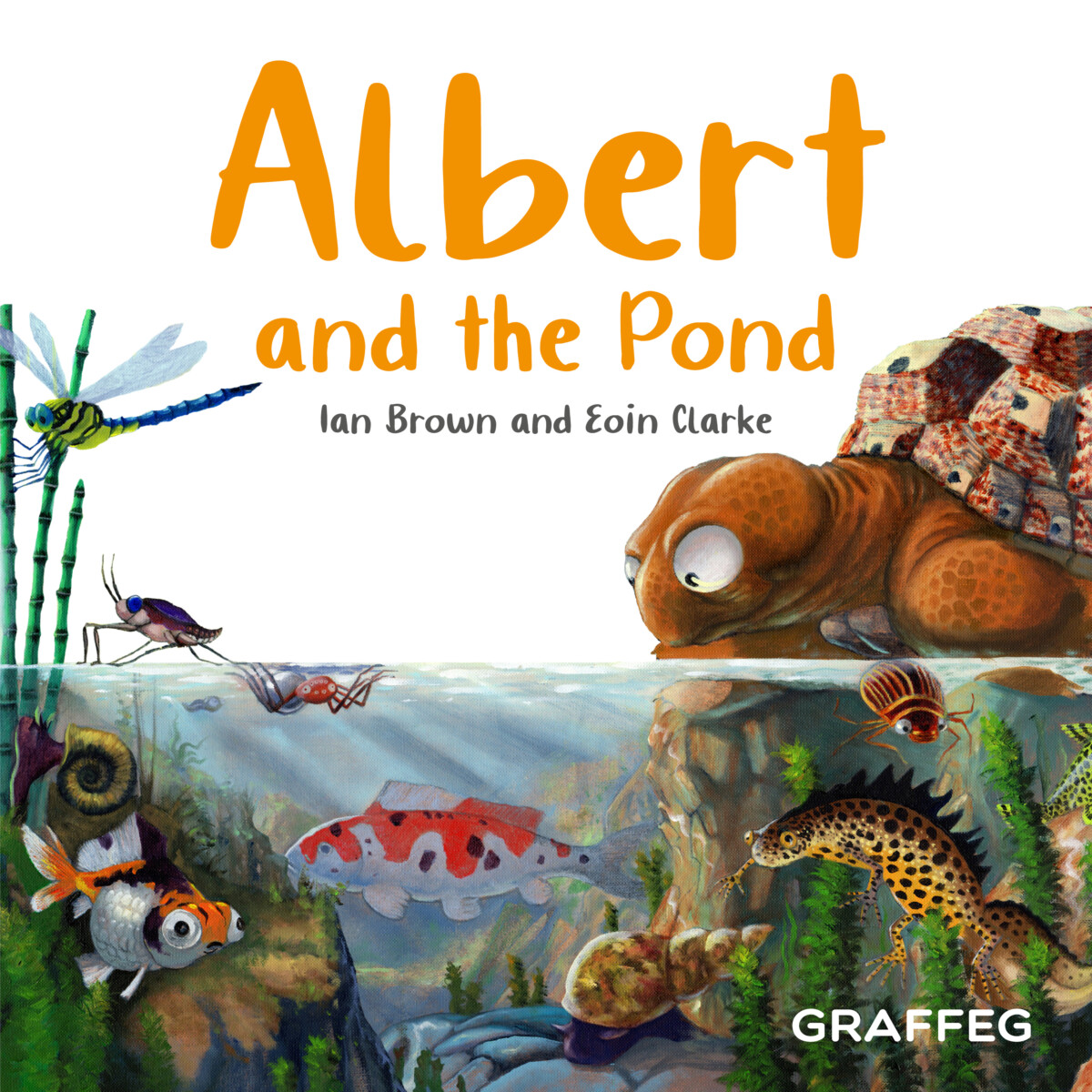 Lilly and Myles: The Torch by Jon Roberts & Hannah Rounding
Jon Robert's new picture book series, Lilly and Myles, follows the adventures of Lilly, a young girl on the autism spectrum, and her assistance dog Myles. The first book, The Torch, sees Lilly and Myles venture out of Granny's seaside home to explore after Lilly finds a handy torch. Together they discover a range of wildlife living in Granny's garden and on the coast, but when Lilly wanders off into a cave on her own she is overwhelmed by the loud noises and can't find her way out of the cave until Myles returns to save the day.
Inspired by the real-life experiences of Jon's daughter, Kya, who is also on the autistic spectrum, The Torch provides an insight into life with autism and enables teachers to discuss some of the characteristics.
Along with being a useful teaching aid, this book is also great at presenting the role of assistance dogs to children and how they can be used to help someone with autism. The story also helps children understand how to treat assistance dogs and the importance of not distracting dogs like Myles.
Jon's gentle adventure story is accompanied by brilliant illustrations from Hannah Rounding, who worked with Jon on his previous four picture books focused on autism, disability and celebrating difference. The book is completed with a range of charities and organisations who provide advice and support for people with autism, with a portion of the royalties going towards the work of Dogs for Good and Dogs for Autism.
This book gave Minipreneur a brilliant introduction to the work of assistance dogs for people on the autistic spectrum. The story
also encourages children to be more inclusive and supportive of others who may have disabilities.
£7.99 published by Graffeg