Florentine offers the ultimate all-day dining experience in stylish surroundings just minutes from London South Bank's trendy Lower Marsh and Waterloo. Florentine is located opposite Lambeth North tube station and is open daily for brunch, lunch and dinner.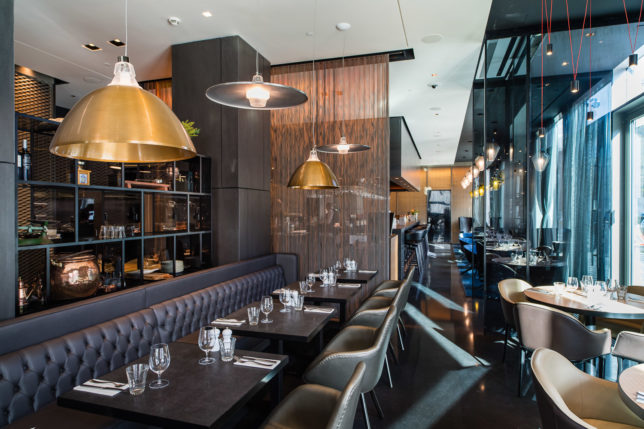 The bar serves British bubbles by the bottle such as Chapel Down and Camel Valley, craft beers by Brewdog and Portobello Brewing Co. and signature cocktails using housemade syrups and infusions with DJ sessions throughout the evenings and weekends for a refreshing, relaxed vibe.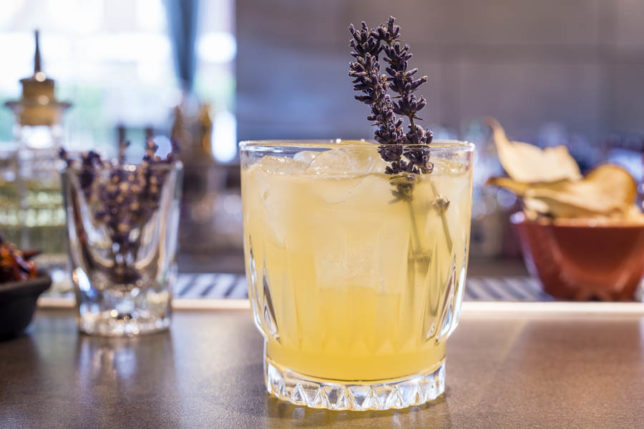 The recently opened brasserie-style restaurant serves a range of simple and eclectic international dishes, from small plates to larger sharing dishes. The menu features all-day egg dishes from decadent Black Truffle Scrambled Eggs to guilt-free Egg White Omelette to classic Eggs Florentine.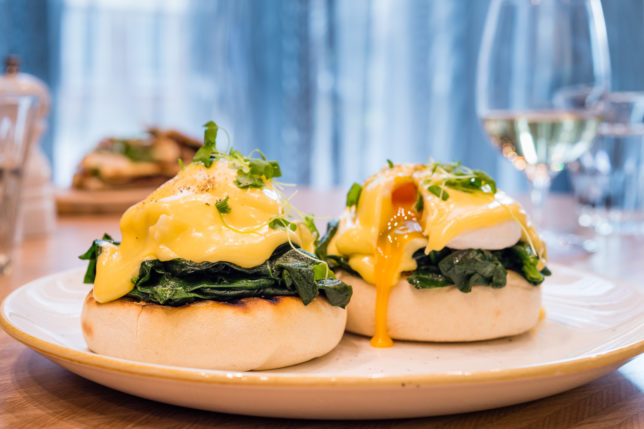 One of the standout dishes is the mouthwatering Tomahawk Steak – 1 kilo of grass-fed beef, aged 35 days on-the-bone and served with chips and jus.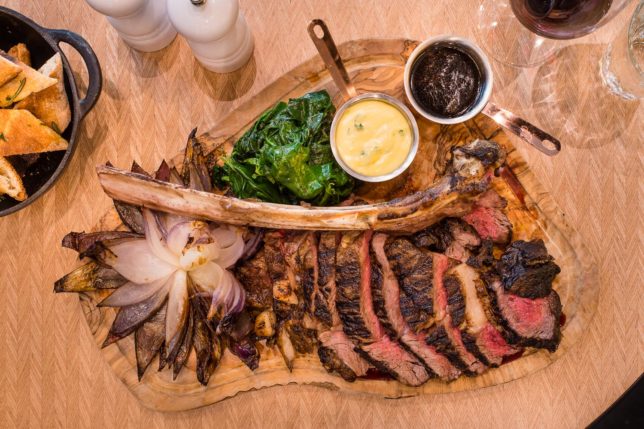 A unique dish is the Ostrich Egg Full English Breakfast which can easily feed six people as its the equivalent of 25 hens eggs! Fried or scrambled, the ostrich egg comes with Portobello mushrooms, tomatoes, streaky bacon, Cumberland sausages and baked beans. Although a popular choice, it's important to mention that ostriches are temperamental creatures who only lay on average one egg every two days in season so ostrich eggs are subject to availability & pre-order only. It is best to call ahead to avoid disappointment.
We certainly were not disappointed when we sat down at our table to be presented with a tantalising offering of nibbles – warm rustic bread and gaeta olives. The bread was flavoured with fresh rosemary and sea salt and lightly drizzled with olive oil and the buttery olives laced with garlic and orange zest had a pleasantly salty bite.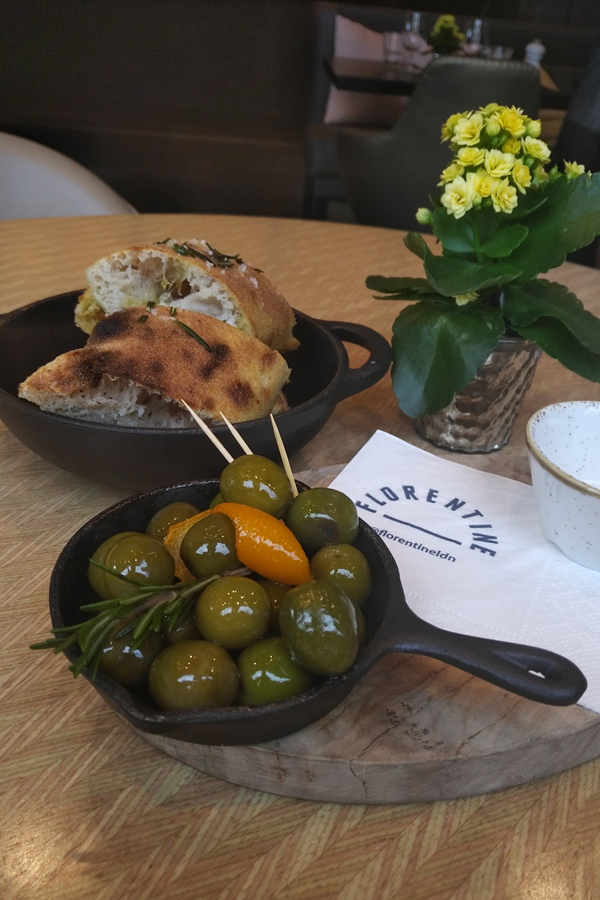 The nibbles paired well with our aperitifs – homemade lemonade for my dining companion come designated driver and Berry & Rye cocktail which shakes together rye whisky, sloe gin, maple syrup, lemon and egg white garnished with fresh blueberries.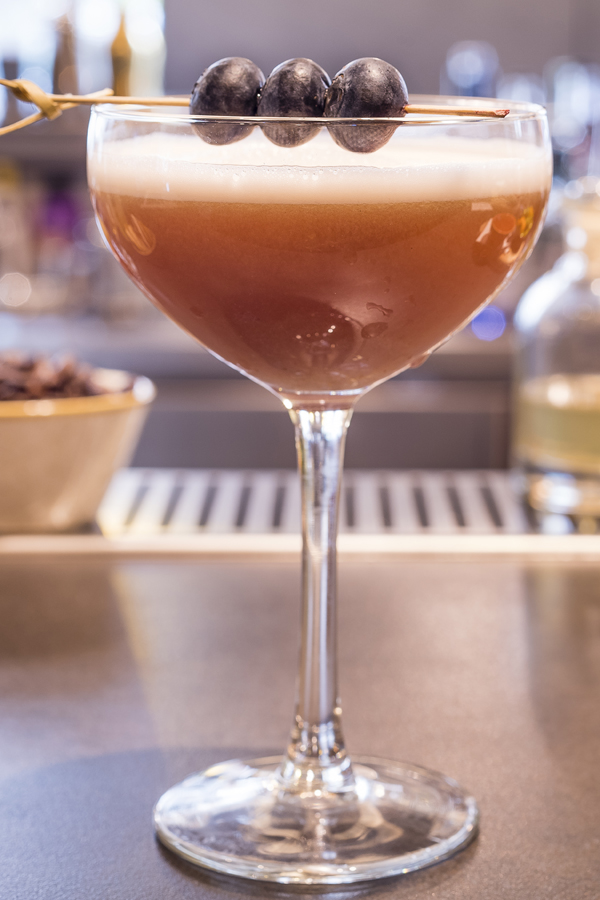 Moving on to the Starters, we ordered from the excellent selection of fresh seasonal ingredients including cured meats and pasta dishes. Both of us decided on the seafood offerings…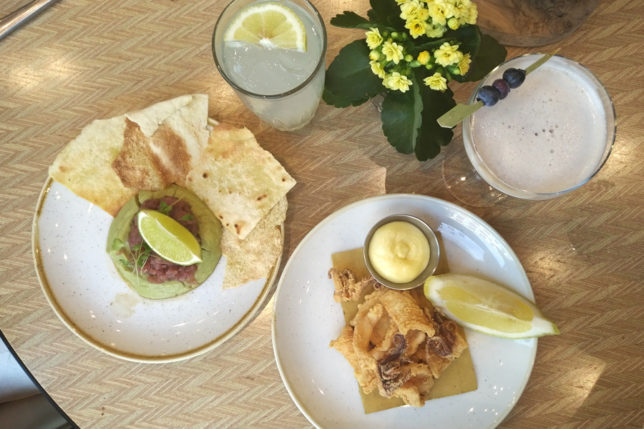 My dining companion chose the Tuna Tartare served on a bed of creamy avocado with ponzu and wafer thin Italian pane carasau.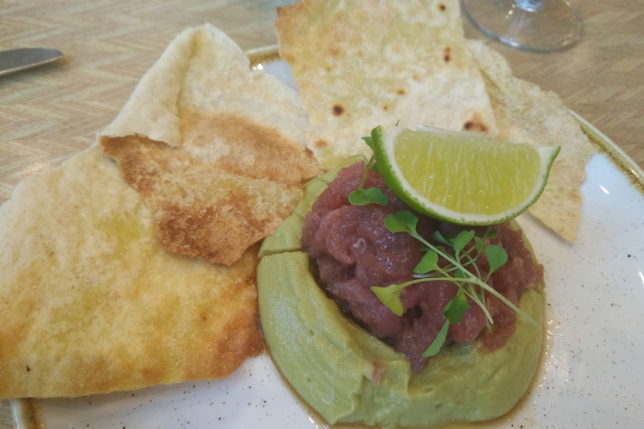 I went for the Fried Squid with lemon mayo – a delicious contrast of textures with the light crispy batter yielding to soft slightly chewy squid accompanied by citrusy mayonnaise and a perfect view of the open kitchen beyond.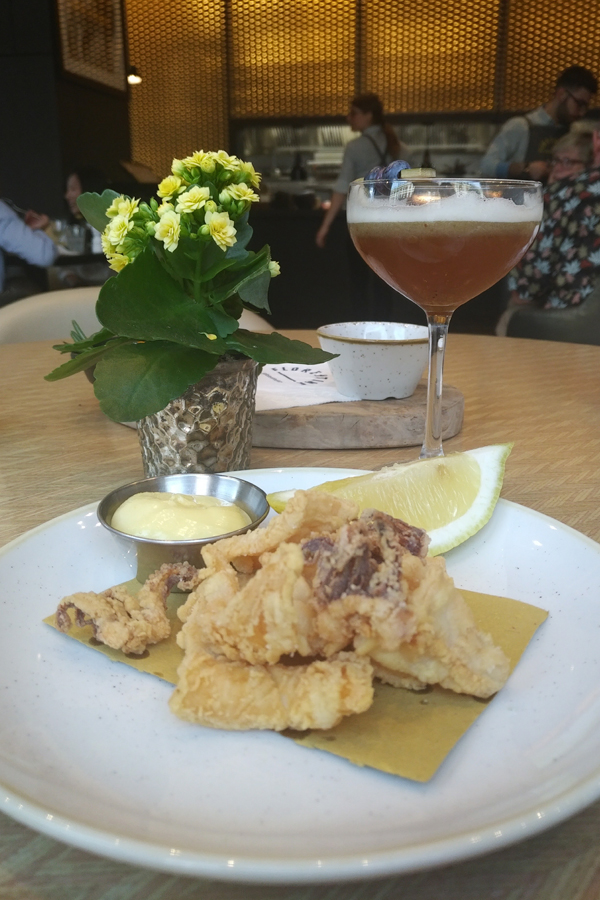 Mains at Florentine feature a crowd pleasing selection of meat and fish dishes such as Yellow Fin Tuna Steak and Wild Sea Bass.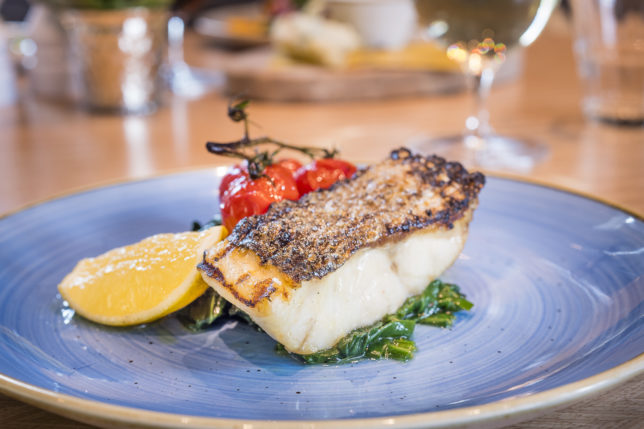 The freshly-made flat breads are also very popular, baked in Florentine's feature bread oven.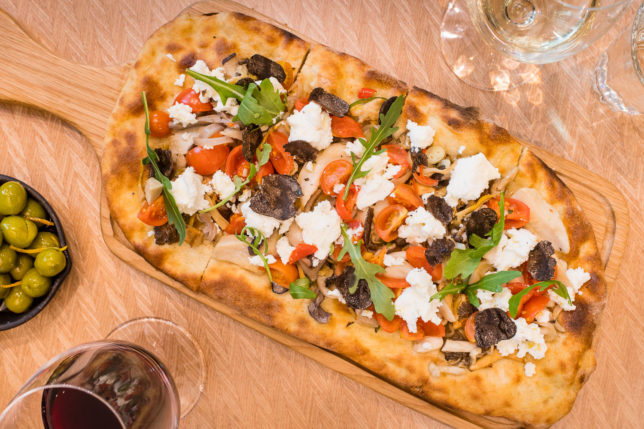 After the delicious fish starters, we both felt in the mood for a meaty main. I went for the Pluma Iberico Bellota – an interesting cut of pork from the end of the loin of the acorn fed Iberico pigs that is juicy, tender and flavoursome thanks to its excellent marbling and careful cooking. Note that the pluma is served medium rare – such is the quality of the pork – and is served with smokey roasted aubergine and spicy harissa.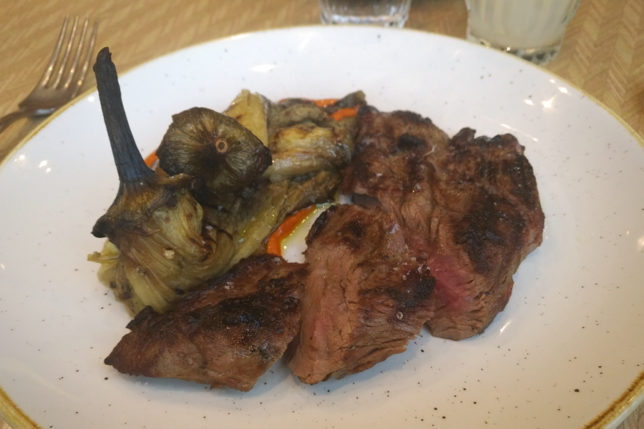 My dining companion had the rib-eye steak – 220 grams of grass-fed succulence rich in flavour and tender in texture having been aged for 32 days. Served in the classic way with bearnaise sauce and seriously tasty hand cut chips.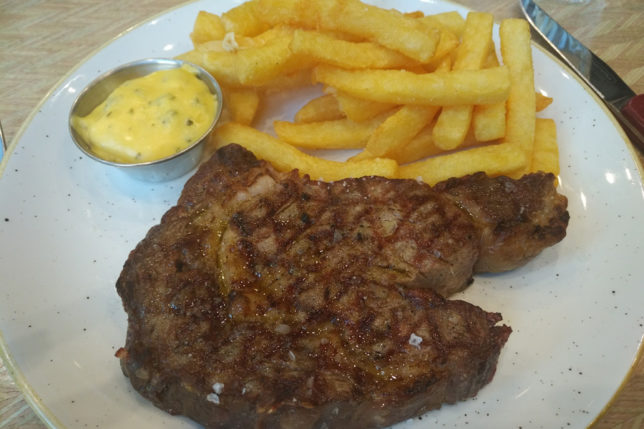 Not one for a sweet tooth, we passed on the dessert menu but for those who like to end their evening with a creamy concoction, we hear that the Tiramisu is highly recommended as is the Pannacotta and Venetian Doughnuts filled with an indulgent Marsala cream.
In addition to a hearty Sunday Roast featuring a choice of 35 day aged Rib of Beef, Leg of Lamb or Corn Fed Chicken, Florentine also offers a pre-theatre menu of 2 courses for £14.95 or three courses for £17.95 which is really convenient given that The Old Vic is just around the corner.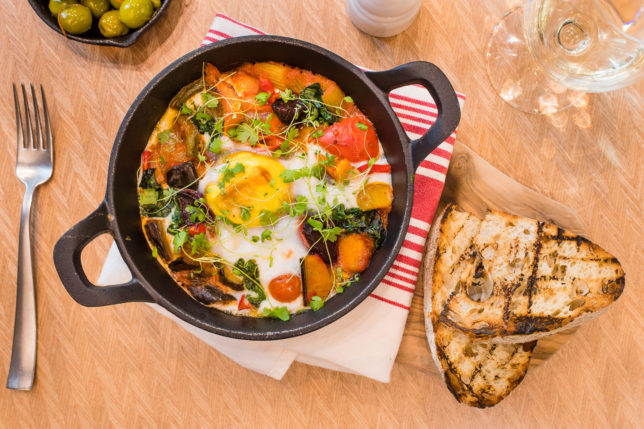 Florentine is open Monday to Saturday from 7am – 11pm and Sunday from 7am – 10pm.
Florentine
6 Hercules Road, London SE1 7DU
+44 (0)203 146 5800
florentinerestaurant.co.uk
@FlorentineLDN