Here are some of Minipreneur's favourite children's books from Walker Books this season. Home to books for all ages, Walker Books publishes many award-winning authors, illustrators, and literary franchises. Walker is the world's leading wholly independent publisher of English-language children's books.
Betty and the Mysterious Visitor by Anne Twist & Emily Sutton
This is a heartwarming new children's book by debut author Anne Twist, featuring captivating illustrations by talented children's book artist Emily Sutton. The story follows Betty's love for her Grandma's beautiful garden, Acorn Hollows, which is her most cherished place in the world. Together, they care for wildflowers and berry bushes, creating jams to sell at the local farmers market. However, when a mysterious creature threatens to destroy their beloved garden, Betty is determined to find a way to stop it.
Anne drew inspiration from her own garden to craft this enchanting tale. The book's stunning artwork by Emily Sutton beautifully brings the story to life, and Betty and the Mysterious Visitor is sure to bring joy to young readers at bedtime, becoming a cherished favourite in their collection.
£12.99 (hardback) published by Walker Books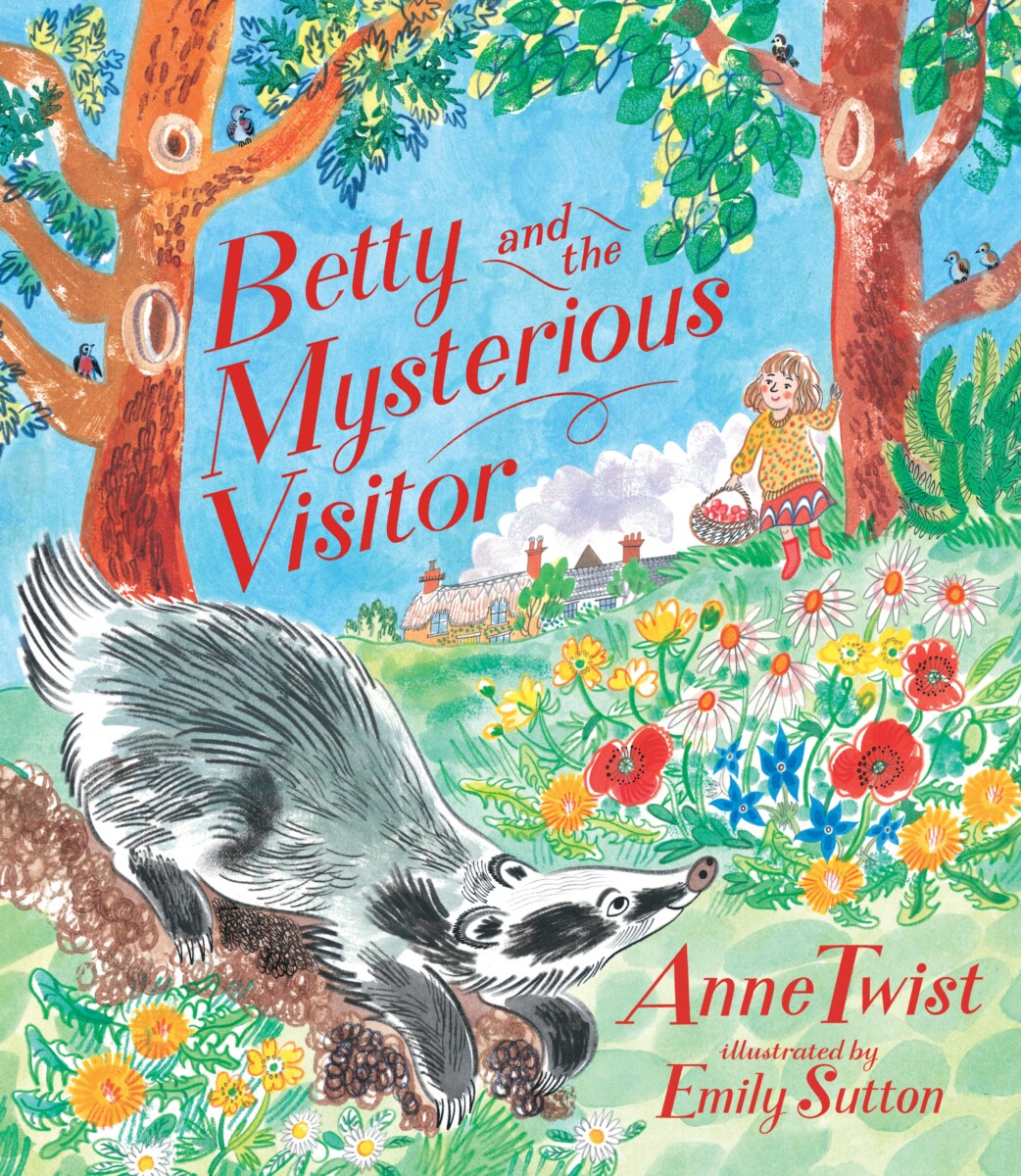 Vlad the Fabulous Vampire by Flavia Z. Drago
Vlad the Fabulous Vampire is the delightful new addition to the spooky and heart-warming children's books created by Flavia Z. Drago, the Klaus Flugge Prize-winning and New York Times bestselling author of Gustavo the Shy Ghost. Vlad, who has a passion for fashion, has bright pink cheeks that make him look and feel different from his fellow deathly-pale vampires. He tries to conceal his differences but soon discovers that embracing his true self is the most fabulous way to be.
Set in the same enchanting monster universe as Flavia's debut children's book, Gustavo, the Shy Ghost and her follow-up picture book Leila, the Perfect Witch, this story celebrates individuality and diversity. It's a heart-warming tale that's perfect for Halloween and is influenced by Flavia's Mexican heritage and features her distinct and detailed art style. Flavia's accomplishments, including her MA in Children's Book Illustration and the 2021 Klaus Flugge Prize, shine through in this uplifting story about being true to oneself.
£12.99 (hardback) published by Walker Books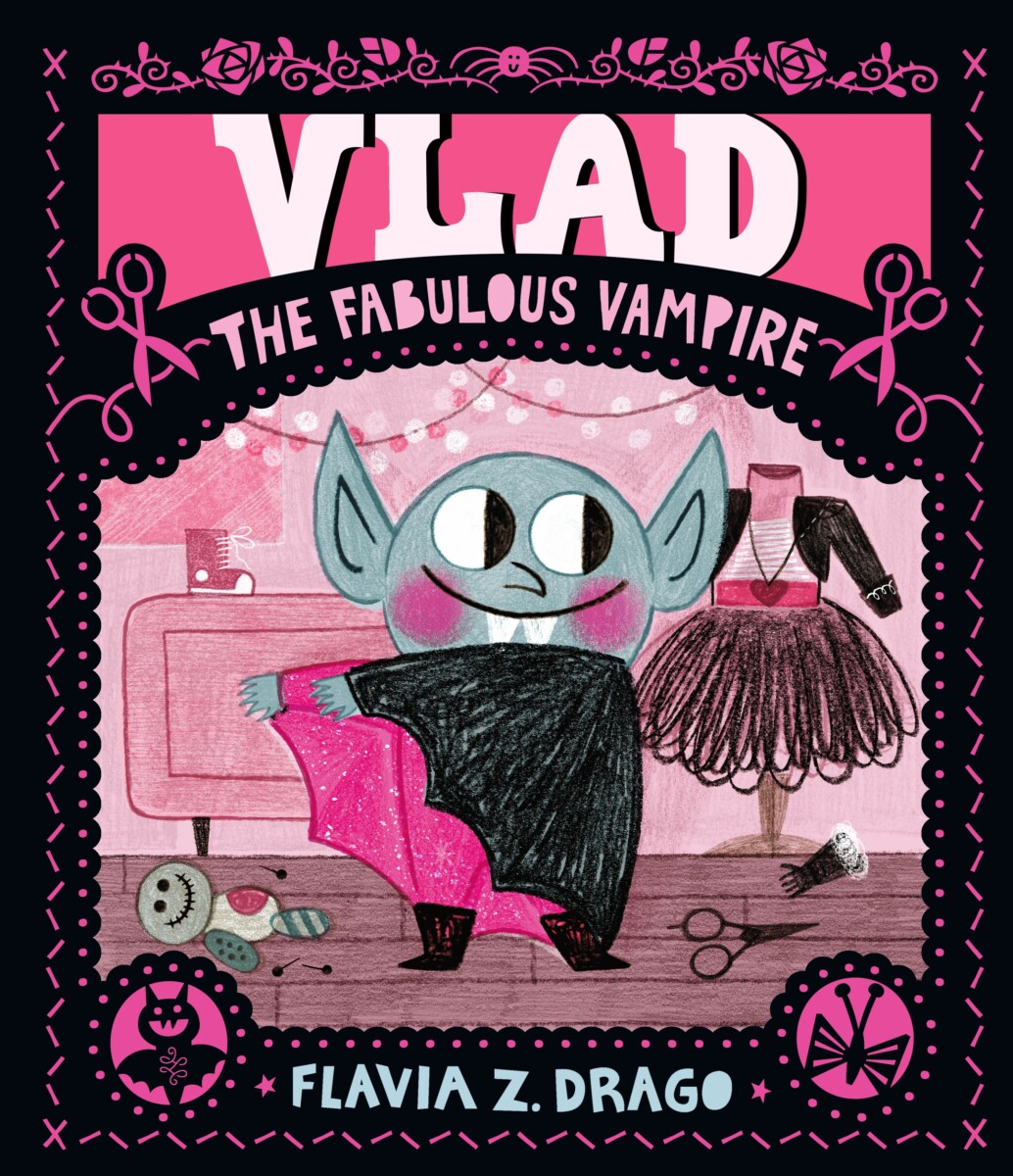 The Repair Shop Stories: The Singing Bear by Amy Sparkes & Katie Hickey
Since it first aired in 2017, BBC One show The Repair Shop has earned a loyal fanbase and is now regularly watched by over 7 million in the UK alone. Now on its tenth series, the show continues to delight viewers of all ages with its heart-warming stories and careful restoration of cherished items.
The Repair Shop Stories: The Singing Bear by celebrated children's author Amy Sparkes is a heartwarming family tale inspired by a real story featured on the beloved TV show, The Repair Shop. Sue's dream of having a sister comes true when her parents adopt Kwai from Hong Kong. However, Kwai struggles to adjust to her new surroundings despite Sue's efforts to help. Sue comes up with a brilliant idea and buys Kwai a special gift – a musical teddy bear – which quickly becomes dear to Kwai's heart. The bear symbolizes the start of Kwai's life in the UK, and she hopes that the team at The Repair Shop can restore this cherished childhood memory. The story beautifully captures themes of family, nostalgia, and the power of cherished possessions.
£12.99 (hardback) published by Walker Books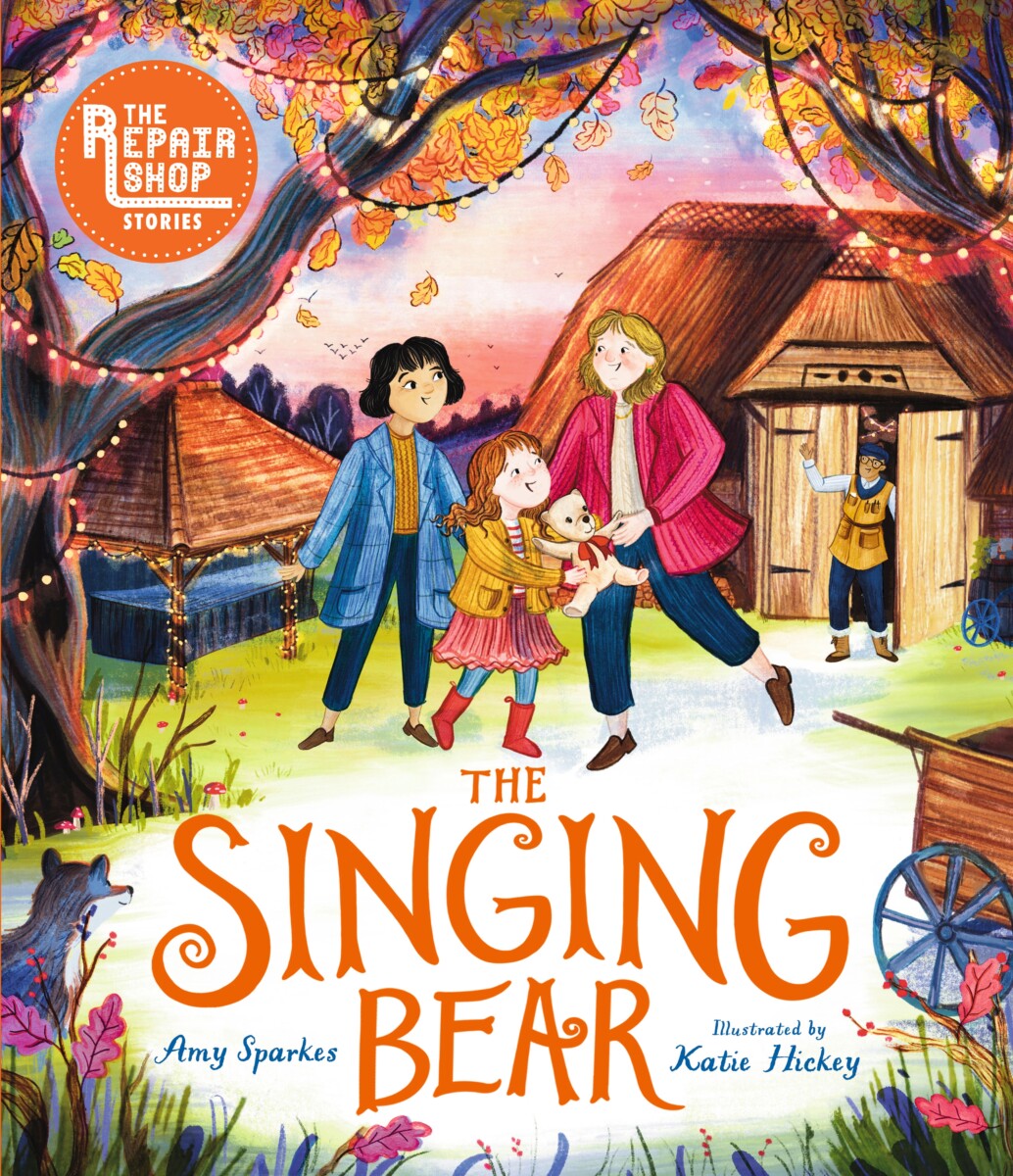 Drew, Moo and Bunny, Too by Owen Sheers & Helen Stephens
This is a poignant and lyrical children's book written by award-winning author & poet Owen Sheers and beautifully illustrated by gifted artist Helen Stephens. The story follows a little boy named Drew, who embarks on a magical adventure with his two best friends, Bunny and Moo, on a flying carpet powered by the magic of their friendship. As they encounter rough seas and a notorious pirate named Jacqueline, who has captured extraordinary creatures from around the world, Drew and his friends must find a way to save the animals and make their way back home. The heart-warming tale is brought to life with enchanting verse and charming pencil art, capturing the dreamlike quality of Sheers' storytelling about love and friendship.
Inspired by the real-life Drew Barker-Wright, who tragically passed away from a rare form of childhood cancer at the age of four, this book carries a special significance. 50% of all the book's proceeds will be donated to the Drew Barker-Wright Charity, which raises awareness, helps fund research, and supports families in the UK affected by paediatric chordoma.
£15.99 (hardback) published by Walker Books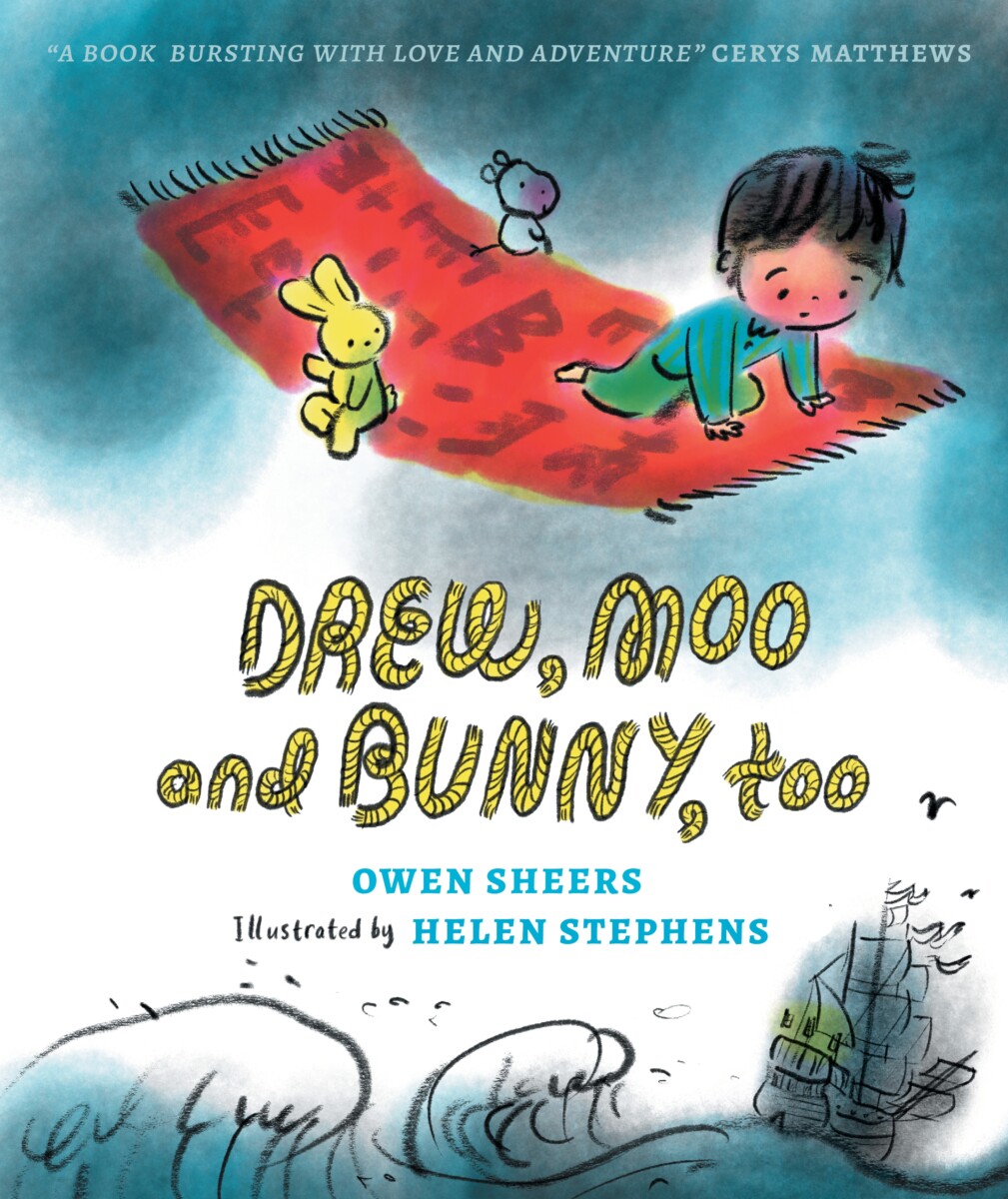 The Incredible Adventures of Gaston Le Dog by Michael Rosen & Viviane Schwarz
The Incredible Adventures of Gaston Le Dog is a whimsical and fantastical tale by former Children's Laureate Michael Rosen, accompanied by beautiful illustrations from award-winning artist Viviane Schwarz. This enchanting story is one that Michael Rosen dreamt of writing as he recovered from Covid.
The story revolves around Gaston Le Dog, who yearns to return to the beautiful beach he remembers from years ago. Determined to fulfil his wish, he embarks on an adventure, but mystery and danger lurk at every turn. Along the way, Gaston encounters a cast of intriguing characters who offer their help, but trust is not easily given. As Gaston's odyssey unfolds, he must navigate a world filled with myth, magic, and fairy tales to discover whether his adventure will lead him to everything he hoped for.
Loosely inspired by The Odyssey while paying tribute to classic tales like Puss in Boots, this delightful and playful narrative by Michael Rosen promises to captivate readers of all ages. It all began as a story he would tell his son on family holidays to France, making it a truly special and heart-warming literary treasure.
£12.99 (hardback) published by Walker Books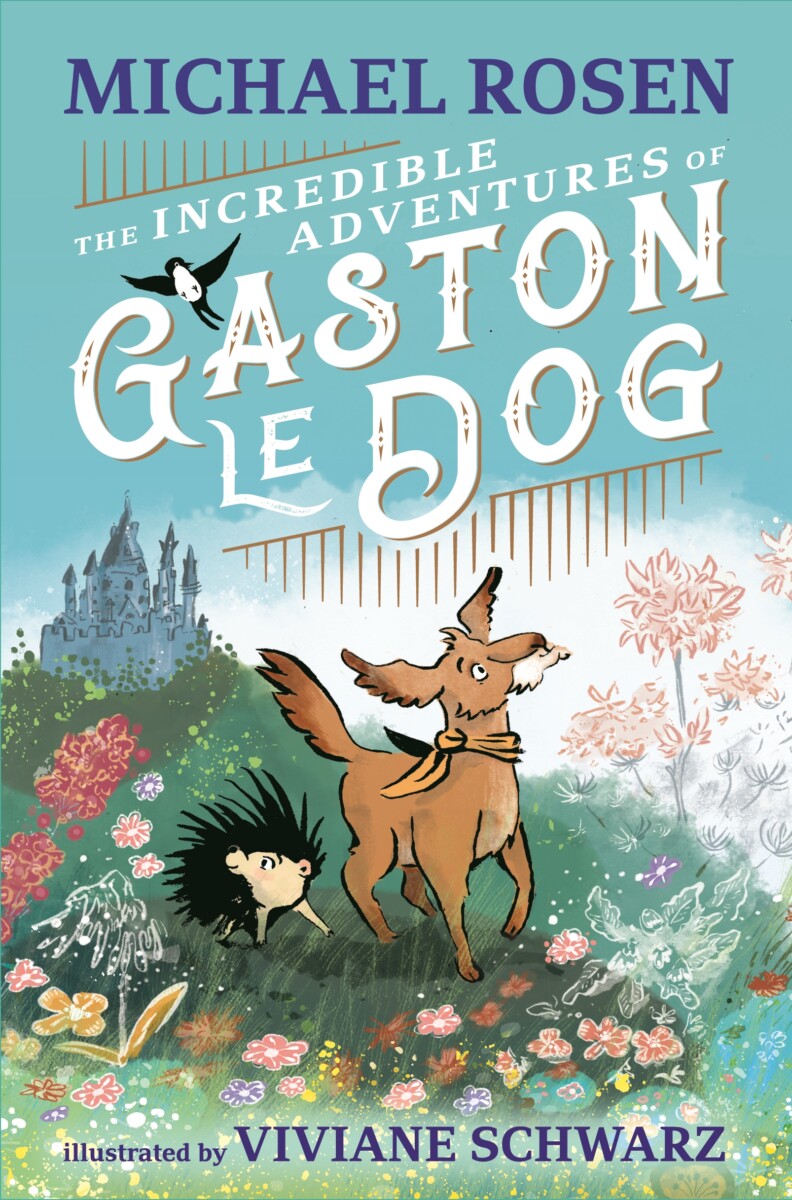 Madame Badobedah and the Old Bones by Sophie Dahl & Lauren O'Hara
As the sequel to her beloved debut children's book, Madame Badobedah and The Old Bones marks the exciting return of author Sophie Dahl to the enchanting world of Madame Badobedah and seaside magic. This captivating adventure is illustrated once again by the brilliant Lauren O'Hara.
In this delightful narrative, The Mermaid Hotel remains a place brimming with mystery. Young Mabel, who has lived there since infancy, enjoys observing the guests' comings and goings. However, one resident in particular, the enigmatic Madame Badobedah, proves to be the most intriguing of all. With Madame Badobedah around, adventures are never far behind. She has pirouetted through pyramids, sailed with pirates, swum with mermaids, has a banshee in her drawer and has even helped a Triceratops with a toothache!
In this latest escapade, Madame Badobedah and Mabel embark on a mission to return a priceless emerald to the Natural History Museum. The story unfolds as a lively celebration of exploration and multigenerational friendship, highlighting historical female explorers such as Mary Anning, Zora Neale Hurston, and Amelia Earhart.
Sophie Dahl's first children's book, Madame Badobedah, was met with great acclaim, receiving awards and accolades from critics and readers alike. Now, children can eagerly anticipate the enchanting return of the soon-to-be legendary children's book character, Madame Badobedah.
£12.99 (hardback) published by Walker Books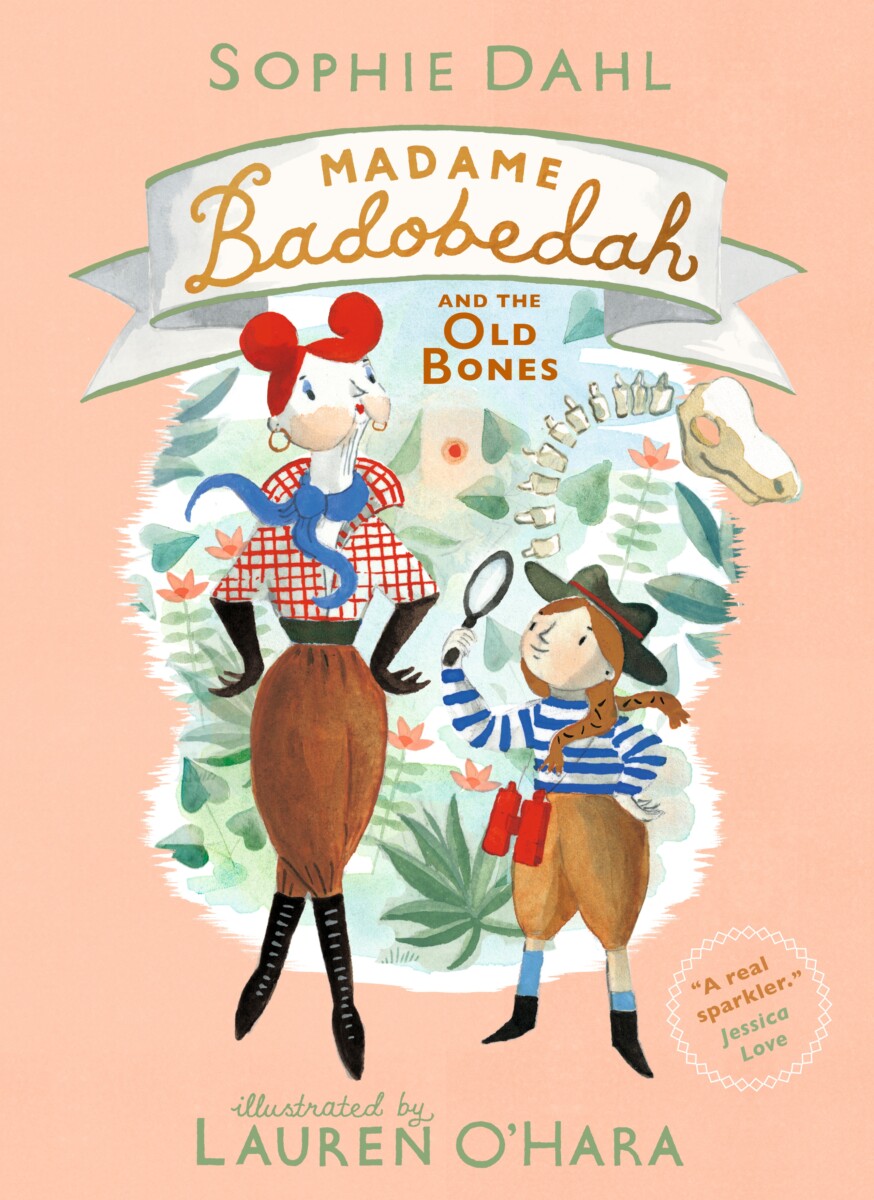 Lily the Pond Mermaid by Lucy Fleming
Meet Lily, the enchanting pond mermaid, in Lucy Fleming's delightful children's book, Lily the Pond Mermaid. Ponds are vibrant, green spaces teeming with bustling life, and some ponds even harbour a secret: pond mermaids like Lily. Lily cherishes her pond home, where dragonflies, butterflies, frogs, and fish are her friends. But ponds are fragile ecosystems, and Lily is deeply concerned about their well-being. When a storm threatens to disrupt the peace of her beloved pond, Lily becomes overwhelmed by anxiety. However, she discovers a small flicker of courage within herself. With this newfound courage, she reaches out to her friends, talks about her worries, and asks for their help. In this heart-warming story of friendship, community, and dealing with childhood anxieties, Lily becomes an advocate for the natural world around her. She also imparts a valuable lesson to children: sharing your problems can make them feel less daunting.
Lucy Fleming's storytelling and artwork come together to create a captivating picture book filled with love, light, and the unique magic of mermaids. Lily the Pond Mermaid is a story that celebrates the wonders of nature and the importance of seeking support and assistance when needed.
£12.99 (hardback) published by Walker Books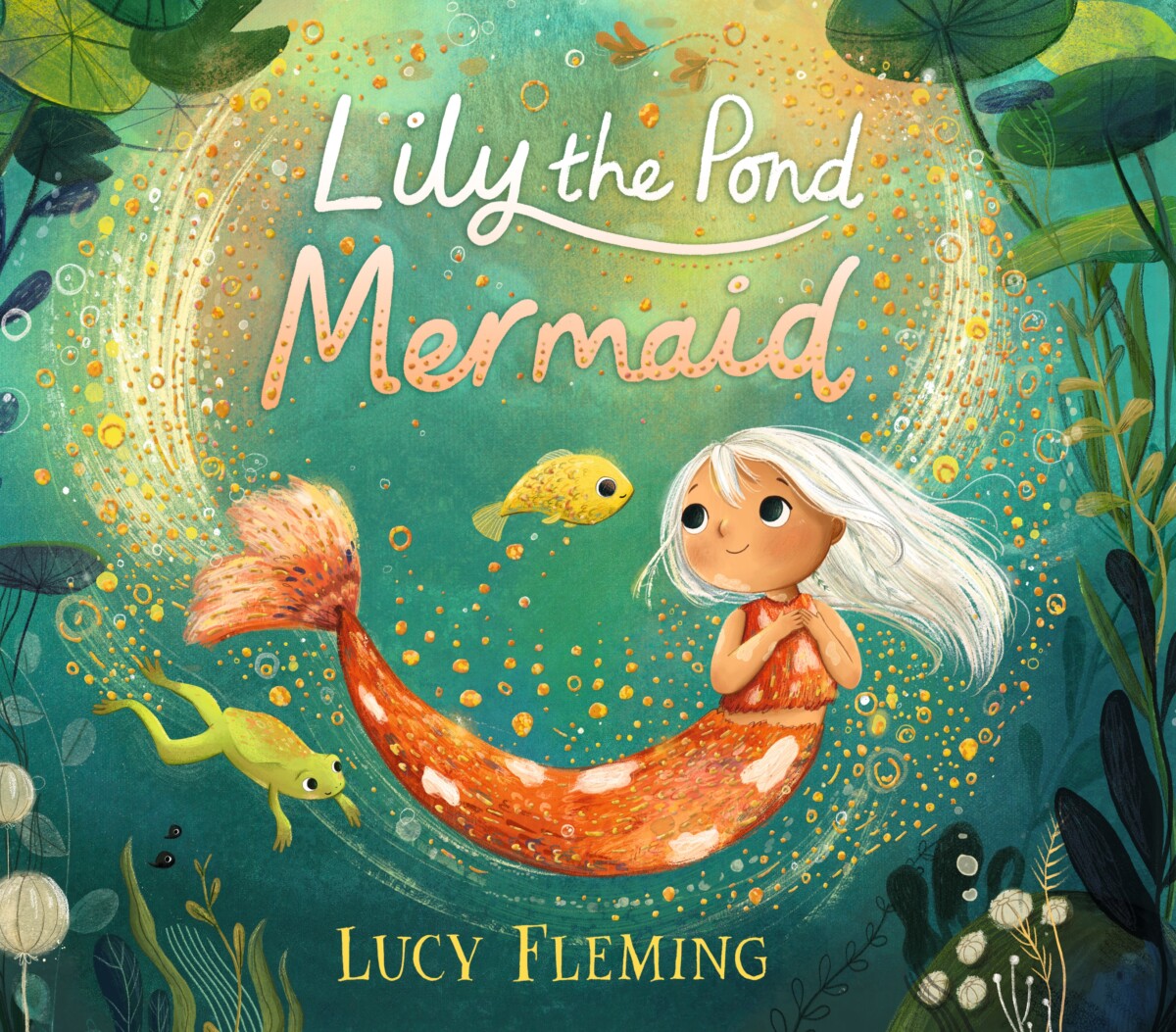 King Lion by Emma Yarlett
In this heartwarming story by award-winning author and illustrator Emma Yarlett, young readers are invited to explore themes of kindness, empathy, and friendship.
The story revolves around a lonely Lion who desperately longs for a friend. He's misunderstood by everyone in his kingdom, as they are too scared of him to approach. Determined to find companionship, King Lion attempts various methods to befriend the other creatures in his realm. He roars a friendly "hello," waves his paws, flashes a smile, and even tells jokes, but each effort only sends his potential friends running away. Growing increasingly desolate, King Lion climbs the tallest tower in his kingdom and lets out a deafening roar. This frightens everyone in his domain and makes them unhappy. However, a courageous little girl witnesses the unhappy lion and formulates a daring plan to help him. She discovers that what King Lion needs is not someone who runs away from his roar but someone who has the courage to respond with their own.
King Lion is an uplifting and touching exploration of the importance of reaching out to others, regardless of their differences or appearances. Emma Yarlett's trademark vibrant illustrations bring the story to life, emphasizing the message that there is a friend out there for everyone. The book encourages readers to look beyond first impressions and offers a reassuring and heartening tale that celebrates friendship.
£12.99 (hardback) published by Walker Books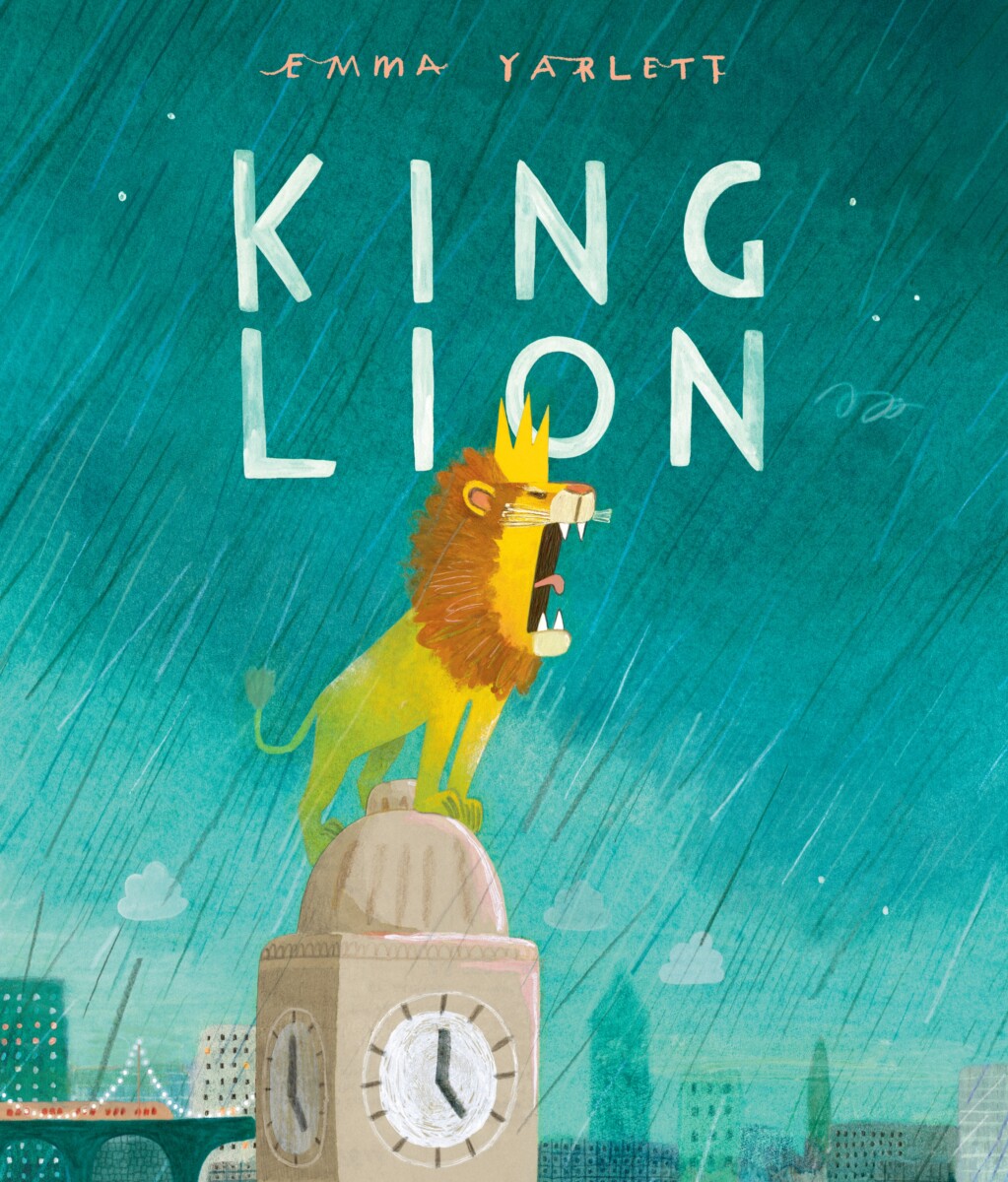 Molly, Olive & Dexter: The Guessing Game by Catherine Rayner
This latest book from the award-winning author-illustrator Catherine Rayner is a heartwarming and delightful addition to the first story about this animal trio's adventures. In this charming tale, Olive the owl leads her best friends, Molly the hare and Dexter the fox, in a guessing game. Olive loves these games, but when it's her turn, her friends can't quite guess what she's thinking about. The story beautifully captures the essence of these endearing animal characters through Rayner's enchanting watercolour illustrations.
This book is perfect for young readers experiencing the joys of first friendships and the new world of play dates. The story gently explores emotions, making it an ideal choice for parents who want to help their little ones navigate big feelings.
£12.99 (hardback) published by Walker Books