Here are some of Minipreneur's favourite children's books from Farshore this season. Part of HarperCollins, Farshore's mission is to make every child a proud reader with their broad and inclusive portfolio of children's books that inspires reading for pleasure for all ages covering diverse stories and amazing worlds that engage children from toddlers to teens.
The Little Prince by Louise Greig, Antoine de Saint-Exupery & Sarah Massini
Discover the enchanting world of The Little Prince, brought to life for picture book readers by award-winning poet Louise Greig and illustrated by the critically acclaimed artist Sarah Massini. This beautiful gift edition adapts Antoine de Saint-Exupéry's tender and magical classic fable for younger children, making it accessible to a whole new generation. The characters from Antoine de Saint-Exupéry's timeless tale continue to captivate the hearts of readers across generations. Meet the pilot stranded in the desert and the Little Prince who cares for his beautiful rose on a planet of his own. Follow the Little Prince on his strange and wonderful journey to perplexing new planets and, ultimately, to Earth, where he discovers the true nature of love.
A delightful addition to any child's library, this adaptation of The Little Prince features enchanting artwork that makes the story accessible to little ones. It's a wonderful gift for young children, introducing them to the wisdom and magic of this cherished classic.
£7.99 published by Farshore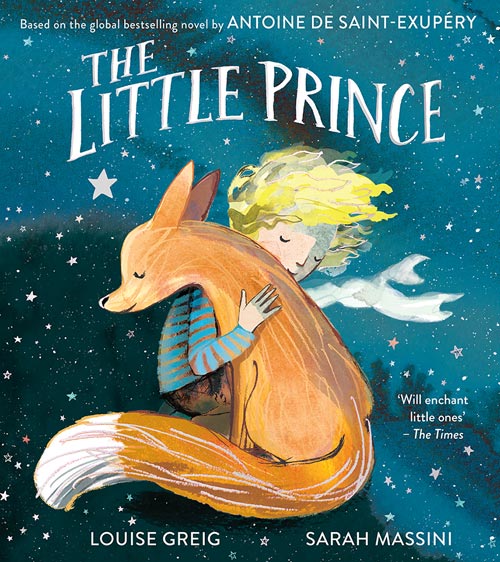 The Bedtime Boat by Sital Gorasia Chapman & Anastasia Suvorova
Embark on a tranquil bedtime journey with The Bedtime Boat by Sital Gorasia Chapman, featuring the exquisite illustrations of award-winning artist Anastasia Suvorova.
Chandan has had an exciting day, but now it's time to sleep, and no matter how hard he tries, slumber eludes him. Fortunately, his mother knows a calming mindfulness technique. The bedtime boat rests on Chandan's tummy, rising and falling with each breath. As he sets sail on an imaginative voyage across the seas, the bedtime boat remains by his side, grounding him and gently lulling him into a peaceful slumber.
This lyrical, rhyming picture book, coupled with stunning illustrations, provides the perfect way to help restless little ones find their way to dreamland. Inside the book, you'll also discover origami boat instructions to bring the bedtime boat to life, making bedtime an enchanting and calming experience for both children and parents.
£7.99 published by Farshore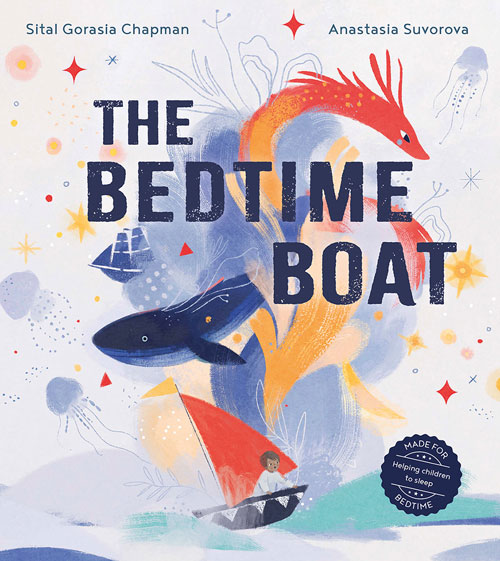 Little Experts: Why Money Matters by Deborah Meaden & Hao Hao
Enter the world of finance with Little Experts: Why Money Matters, presented by the renowned Dragon's Den investor and entrepreneur, Deborah Meaden. This vibrant guide is the first installment of the Little Experts series, featuring captivating illustrations by Hao Hao.
For children puzzled by the intricacies of money, this book will shed light on how it influences the world we live in. Deborah Meaden is known for her profound knowledge and enthusiasm for entrepreneurship, and is for the first time sharing her expertise with young readers aged 6 to 9 years. With vibrant and inclusive artwork throughout by Hao Hao, Little Experts is an unmissable series that empowers and inspires the next generation of experts. This book is the ideal starting point for children to develop a solid understanding of the world of finance, setting them on a path to financial literacy and success.
£9.99 published by Farshore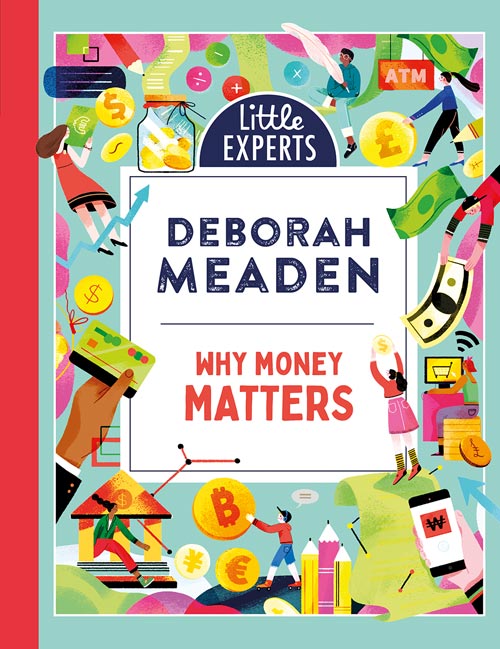 Hello Winter by Jo Lindley
Join the enchanting world of Hello Winter written & illustrated by Jo Lindley, where four magical friends control the seasons in this captivating new series. Winter is thrilled to share her special season, but her friends are not as excited about her chilly games. Instead of passing the weather crown to Winter, Autumn gives it to Spring, leaving Winter feeling left out. Winter decides to enjoy her snow games alone, which makes her friends realize how much they miss her. Can they find a way through the ice and snow to tell their friend how much she means to them?
This heartwarming story is perfect for young readers learning about empathy and taking turns. Each book in the series focuses on a different seasonal character and gently explores key social and emotional themes such as anxiety, self-belief, and resilience. Set in an enchanting natural world, Hello Winter and the entire series are stories that readers will love returning to time and time again. With a sparkling foil finish, Hello Winter is the perfect book to read to your little ones as we head into the colder months.
£7.99 published by Farshore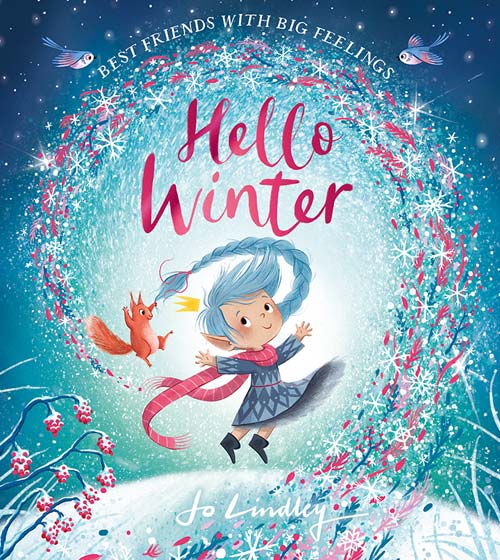 An Animal a Day by Miranda Smith, Kaja Kajfež, Santiago Calle, Mateo Markov & Max Rambaldi
Young ones will discover a new animal every day with An Animal a Day written by Miranda Smith and featuring captivating illustrations by Kaja Kajfež, Santiago Calle, Mateo Markov, and Max Rambaldi. This immersive journey introduces children to the wonders of the animal kingdom.
In this fascinating book, kids will be introduced to a different animal for every day of the year. Diving into a journey through Earth's diverse ecosystems and habitats, meeting some of the planet's most incredible creatures. Travelling through oceans to encounter whales and giant squid, exploring the polar regions with penguins and polar bears, and racing across the African savanna with lions and wildebeest, among other adventures that will spark the curiosity of inquisitive young minds.
Each daily entry is brimming with intriguing facts, introducing children to entirely new animals and revealing exciting aspects of those they encounter regularly. The book is not only filled with breathtaking illustrations that bring each animal to life but also offers information about conservation, teaching young readers how to protect endangered animals and their habitats.
An Animal a Day is the ultimate gift for animal enthusiasts aged 6 years and up, serving as a delightful and informative exploration of the animal kingdom that will help foster a love for wildlife.
£22 published by Farshore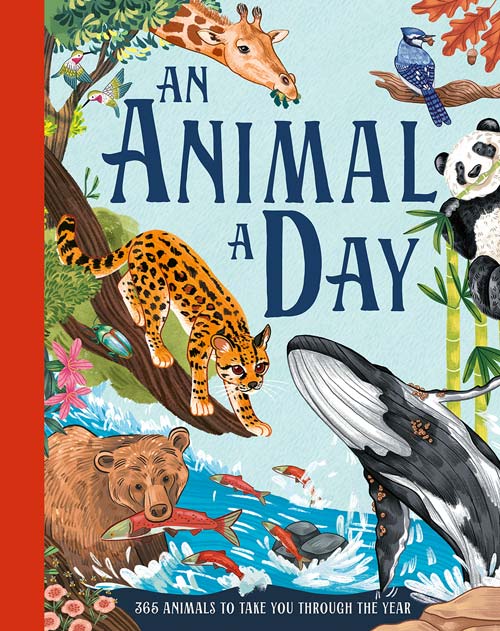 Little Experts: Amazing Bodies by Dr. Ronx & Ashton Attsz
Children will be taken on an incredible journey in Little Experts: Amazing Bodies with Dr. Ronx, the award-winning trans non-binary emergency doctor and CBBC's Operation Ouch! TV presenter. This book is part of the Little Experts series, and it features vibrant and inclusive artwork by Ashton Attzs. Kids will be inspired by the fascinating world of the human body as Dr. Ronx takes them on a tour to discover spongy brains, gooey guts, and everything in between. Dr. Ronx and their fellow experts in the Little Experts series are renowned for their expertise and passion, and now they're on a mission to share their knowledge with young readers aged between 6 and 9 years.
This jaw-dropping non-fiction journey offers colourful, engaging, and inclusive artwork throughout, making complex subjects accessible to all. Little Experts is a must-read series that empowers and inspires the next generation of experts. With Dr. Ronx as a relatable and inspiring guide, this book is the perfect introduction to the incredible world of human biology, promoting curiosity and understanding in young minds.
£9.99 published by Farshore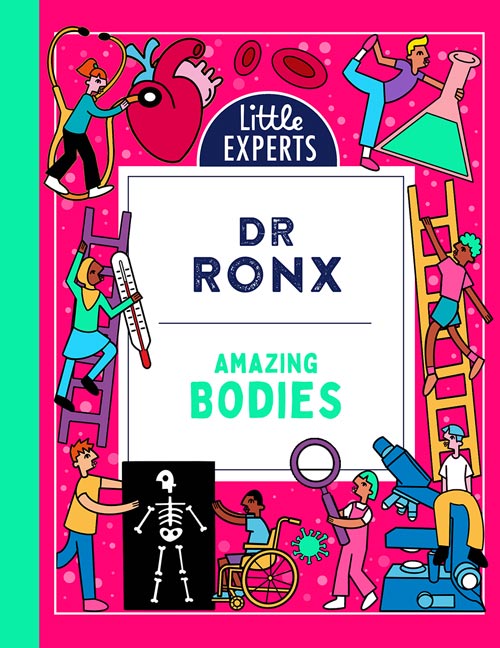 Thomas the Tank Engine: The Complete Collection by Rev. W. Awdry
Thomas the Tank Engine: The Complete Collection is a delightful treasury of the original illustrated stories by the Rev. W. Awdry. This collection rekindles the timeless tales of Thomas, James, Gordon, Edward, and their friends, making it a perfect gift for Thomas fans young and old.
Whether it's for baby showers, christenings, birthdays, or Christmas, this special edition offers a nostalgic journey into the adventures of the lovable little engine and his companions. Children will be captivated by classic characters like Percy, James, Gordon, and Toby, all set against the backdrop of The Fat Controller's railway. The short stories and charming illustrations are ideal for bedtime reading, ensuring a cherished experience for young readers. Thomas the Tank Engine has been a source of joy for generations of children for over 75 years, stemming from a tale originally created by the Rev. W. Awdry to entertain his son during an illness. This enduring series has captivated millions worldwide, introducing them to the enchanting world of Sodor Island and the timeless escapades of Thomas and his fellow engines.
£50 published by Farshore