Canada Goose, one of the leading performance luxury brands, is known for its outstanding protection – perfect for those changeable Spring days where the tricky transitional weather can go from blustery to drizzly to chilly all in the same day.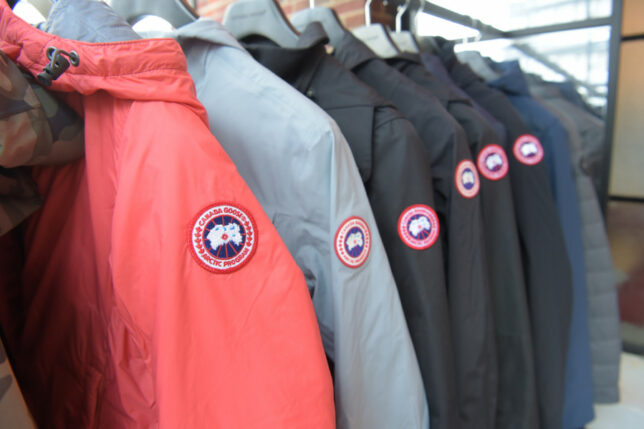 If you're looking for a lightweight jacket to see you through the changing seasons, we love the HyBridge® Knit Jacket which brings together the premium quality of an Italian-made, Merino wool knit complemented by Canada Goose's expertise in lightweight down.
Canada Goose jackets have been used by arctic and antarctic researchers and explorers for over 50 years. The jackets are designed and manufactured in Canada with performance in mind. Given its origins its no wonder the red is a signature colour of Canada Goose and the HyBridge Knit Jacket looks amazing in red.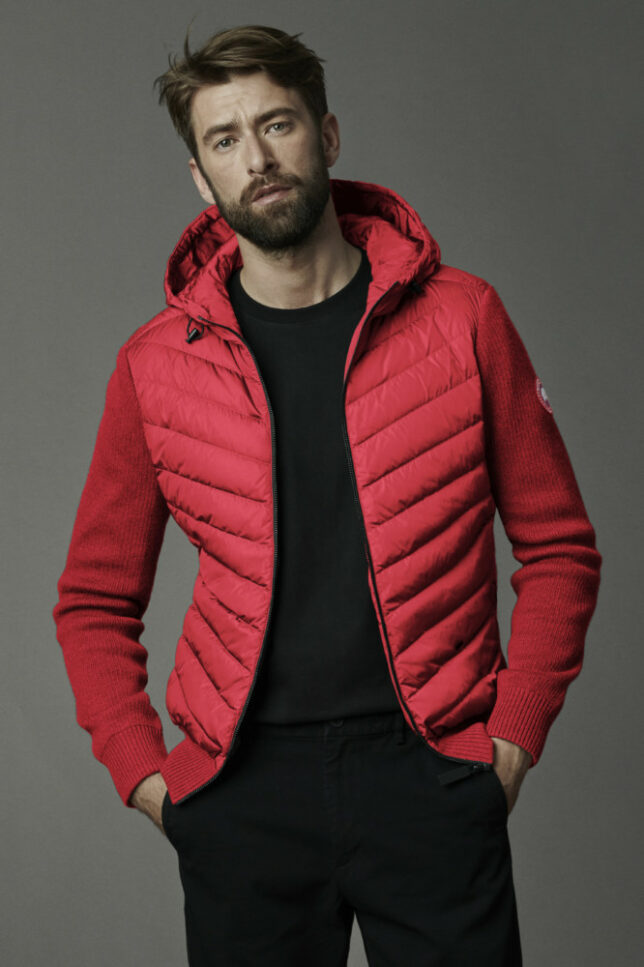 Canada Goose is not all about the looks. Did you know that goose down is recognized as one of the world's best natural insulators. It keeps you warm whether you are in Canada and about to shovel snow off your drive or if you are braving the elements on a school run in the UK, I have had many compliments on my HyBridge Knit Jacket and have loved loved it with this unstable weather. Each ounce of down has approximately two million fluffy filaments that interlock and overlap to create insulating pockets of air, which is what keeps you warm. Canada Goose use down blends containing Canadian Hutterite down, which is among the highest quality Canadian down available, which means that jackets like the HyBridge® Knit are lighter without sacrificing warmth. Super easy to pack for a weekend away. It is my must have travel item at the moment.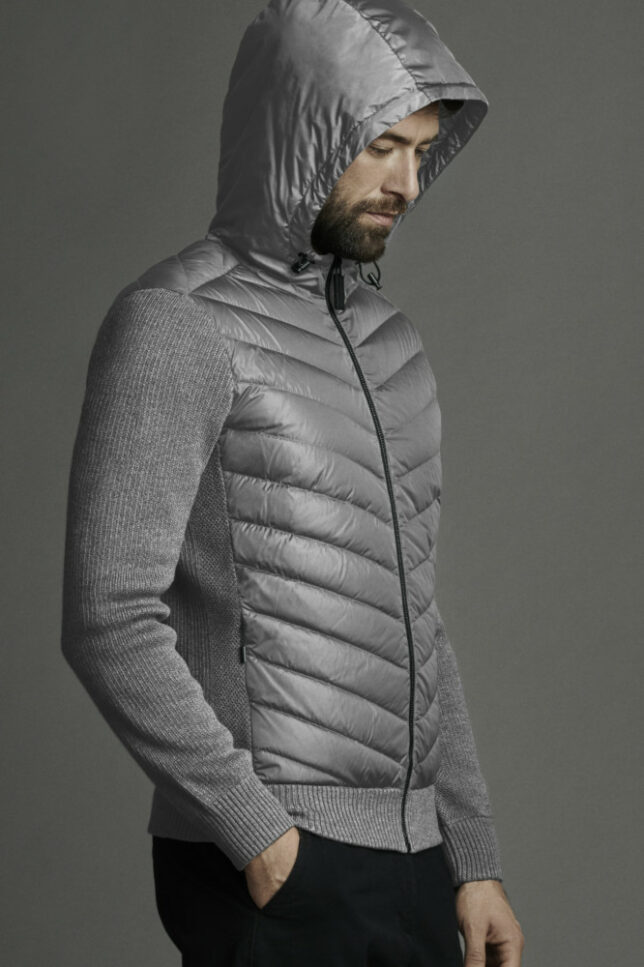 The HyBridge® Knit jacket is designed to also be used as a layering piece boasting luxurious quilting and ribbed knit trim for superior protection and enduring warmth. When the heat is on, you can trust that this jacket will keep you comfortable as the mercury rises thanks to Thermal Mapping® technology across the back, at the sides and under the arms for natural breathability and ventilation.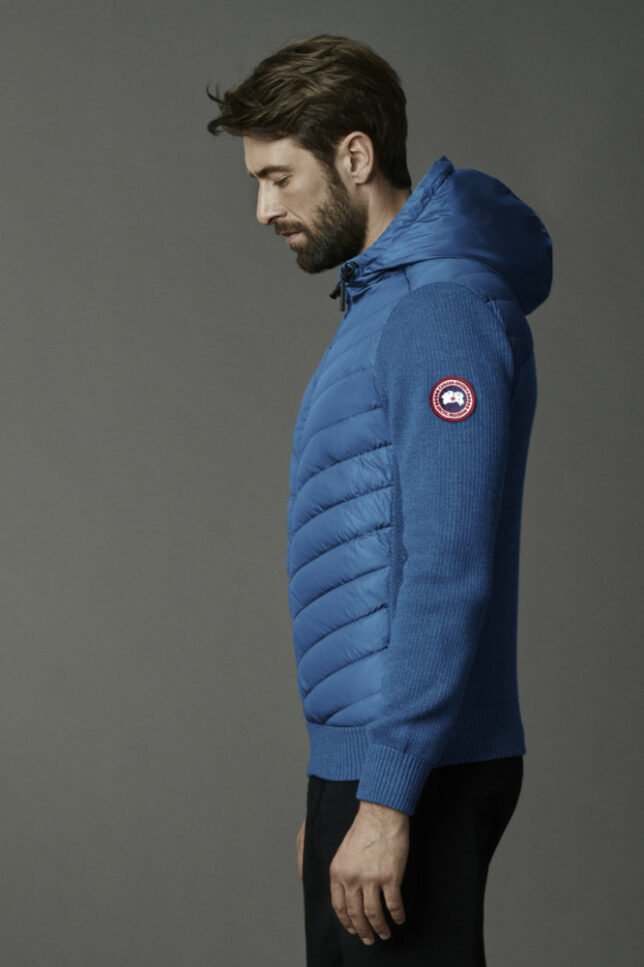 One of my favourite features is the rib knit on both the arms and the back, not only fashionable it comfortable and keeps you warm too. The hardest decision when buying the HyBridge Knit Jacket is which colour to buy or to buy them all.
The HyBridge® Knit Jacket Black Label is £550 and is available from www.canadagoose.com
For those who are looking for an item of clothing with a little more versatility l strongly recommend the Ashcroft Hoody which is a cozy style that can be worn on its own or layered under a protective jacket. Designed with an exaggerated hood for premium warmth, it offers endless versatility. The Hoody is designed with ultra-fine Merino wool and durable panels for an extra layer of protection, as well as Thermal Mapping® for increased airflow when things heat up.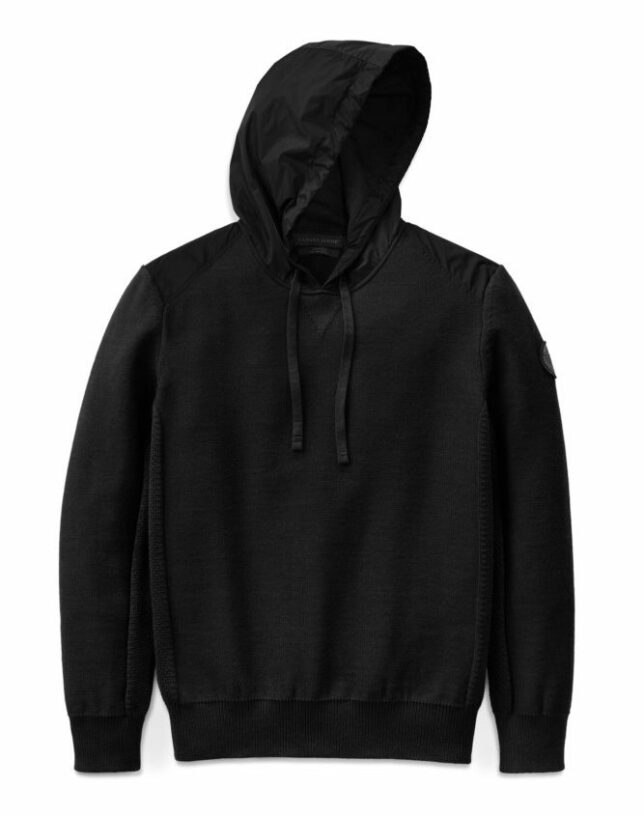 The Ashcroft Hoody fits true to size and can be dressed up or down. For those who want to show off the brand there is a Canada Goose black label disc on the left sleeve. The stretched knit cuff gives you added flexibility as well as keeping you warm in the colder conditions. The merino wool is sourced from Argentina and feels luxurious against your skin.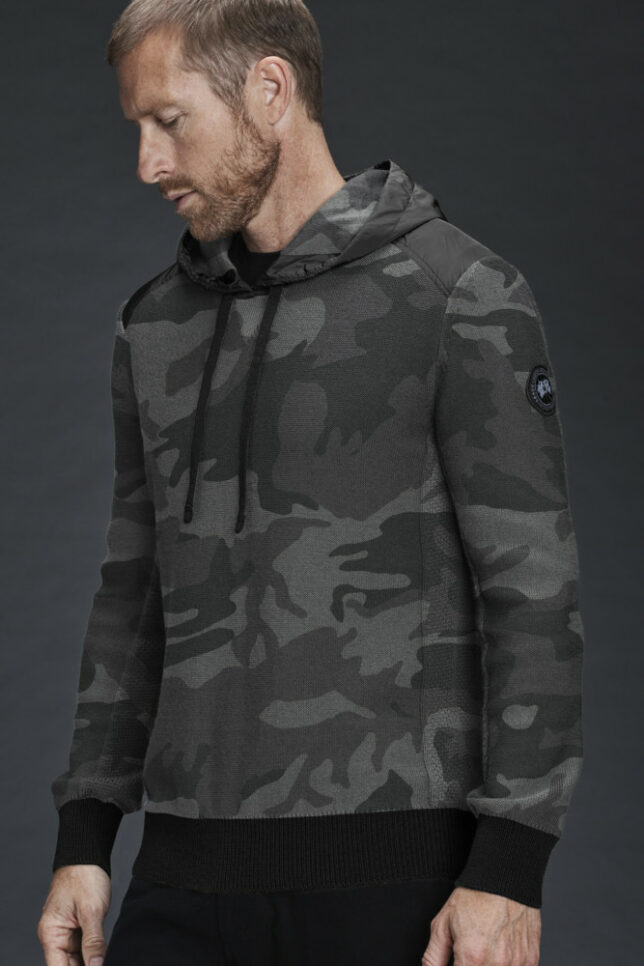 The grey camo is an interesting colour combination although l choose mine in black. I highly recommend the Ashcroft Hoody Black Label which is £395 and is available from www.canadagoose.com