By Sarah Hurst, Educational Product Development Executive for Learning Resources.
Children have a deeply-ingrained motivation to play. For your child, play is as important as eating and sleeping, and is a joy-filled part of childhood. Play is also the way children learn, and is vital for their physical, emotional, and cognitive development.
Your little one's preschool uses play-based learning to develop essential early years foundational skills in ways that are engaging and enjoyable for your child. Known as guided play, this approach underpins the EYFS Framework and helps children learn by combining the best qualities of play with an educational purpose. Through creating guided play experiences at home, you can support their preschool learning, all while having fun playing, learning, and bonding with your child.
The key to successful guided play where your child has so much fun playing they don't realise they're learning, is to have a learning goal in mind and to combine adult guidance with giving your child the freedom to explore, experiment, and try things out for themselves.
Your child's teacher will provide you with ideas on how you can support learning through play at home to reinforce preschool learning, and investing in educational toys and games is an ideal way to set up guided play activities that are right for your child's age, developmental stage, and interests. Here's how to turn playtime into skill-building time.
Getting started
Make time to play away from distractions so your child can focus and immerse themselves in the experience.
Have a learning goal in mind, whether that's reinforcing early years skills such as counting, colours, the alphabet, boosting their vocabulary, or showing cause-and-effect through fun STEM challenges.
Create a risk-free environment: Giving your child the freedom to explore and experiment on their own terms is essential for helping them to try out the new ideas you're introducing.
Give them control: Once you've set up the learning experience, allow your child to engage with the activity on their own terms. This allows your child to make their own meaningful connections to the concepts. During this process, prompt with questions to encourage their curiosity.
Invest in educational toys and games. These are developed with a learning purpose in mind and provide families with resources for specific guided play activities. Your child's school can advise on what they use for play-based learning and suggest toys and games you can try at home. You can also shop by age or developmental stage, depending on your child's age and interests.
The EYFS Statutory Framework is divided into key areas of learning that build the foundation for encouraging a lifelong love of learning. Here's how to use play to support your child's preschool learning:
Communication and language: Being able to speak, read, and write with fluency and confidence underpins all areas of learning at preschool and beyond. Reading to your child often is one of the most effective ways to set them up for success at school. Storytelling with your child is a fun way to engage their curious young imaginations and boost vocabulary and language skills. Adding puppets will offer your child an engaging way to express their creativity and ideas through play.
Personal, social, and emotional development: Strong social-emotional skills including self-awareness and the ability to manage emotions are crucial for children to lead happy, healthy lives. Social-emotional learning (SEL) educational toys and tools can give little people ways to learn about big feelings in themselves and others, and to express their own emotions and feelings through play.
Physical development: There are so many fun ways to help your child build gross and fine motor skills through play. Walking to your local green space is an ideal way to build gross motor skills including strength, coordination, and balance. Children are naturally curious about the world around them, so you could easily double up on the learning by making a walk to the park a multi-sensory learning activity by looking for insects, listening to the birds, and feeling textures such as bark and leaves. Fine motor skills are the small movements needed for everyday tasks such as fastening a button or holding a pencil to write. Give your child lots of opportunities to practise small movements by doing activities such as arts and crafts and providing educational toys developed specifically for fine motor skills play.
Because guided, purposeful play brings together the natural way children learn with fun, playful experiences, it's an effective way to support your child's preschool learning and build the skills they need to thrive at primary school.
About the expert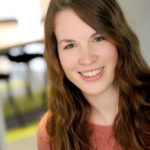 Sarah Hurst is Educational Product Development Executive for Learning Resources. Check out the Toddlertainment and Back To School features in the Autumn 2022 edition of SLOAN! to see some of our favourite educational toys including those from Learning Resources.