Balmer Lawn Hotel & Spa is a luxury 4-Star family and dog-friendly hotel at the edge of Brockenhurst nestled in the heart of the ancient New Forest.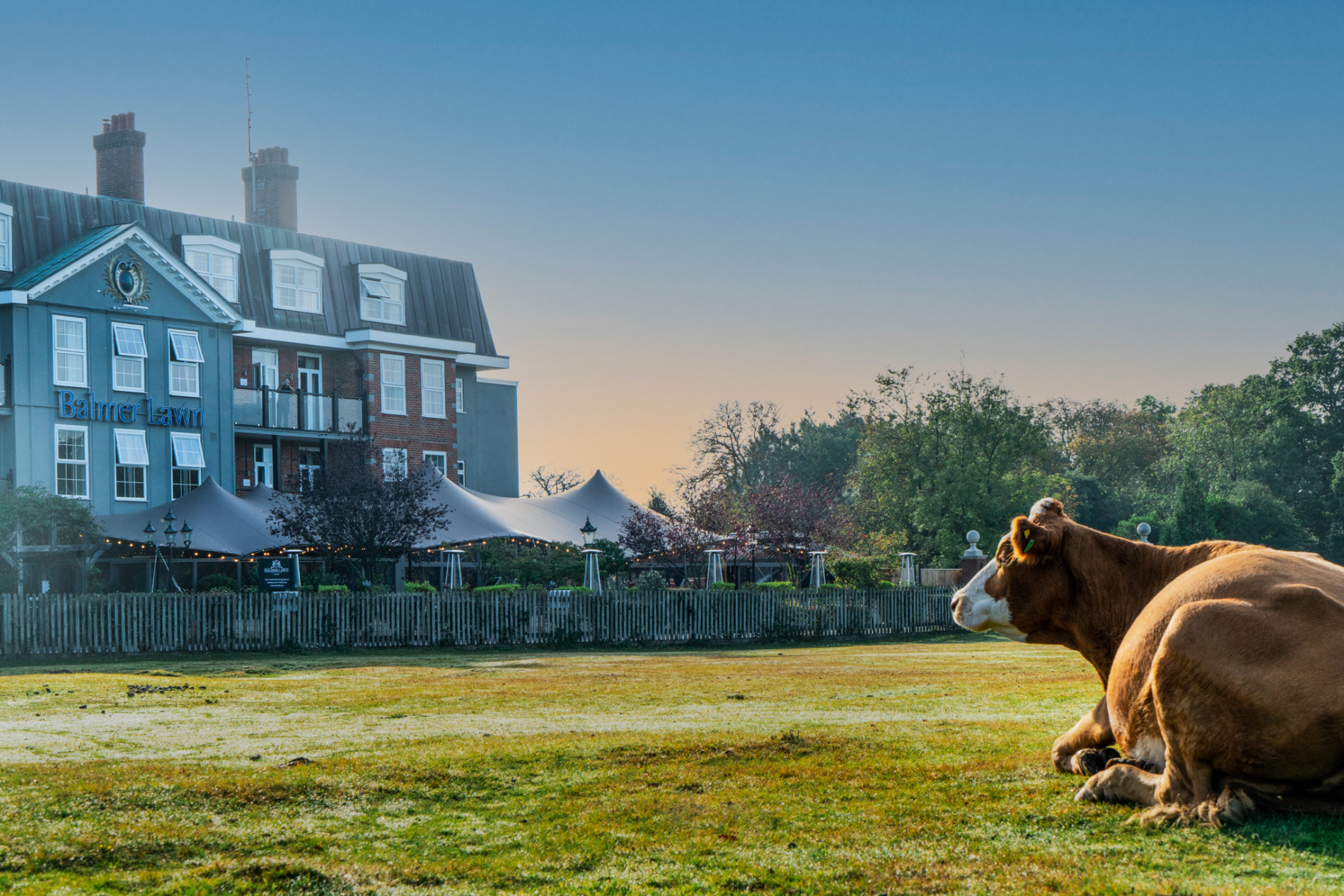 Combining a tasteful blend of the contemporary and the traditional, this luxury 4-star hotel and spa is the perfect combination of old-fashioned values with a modern twist.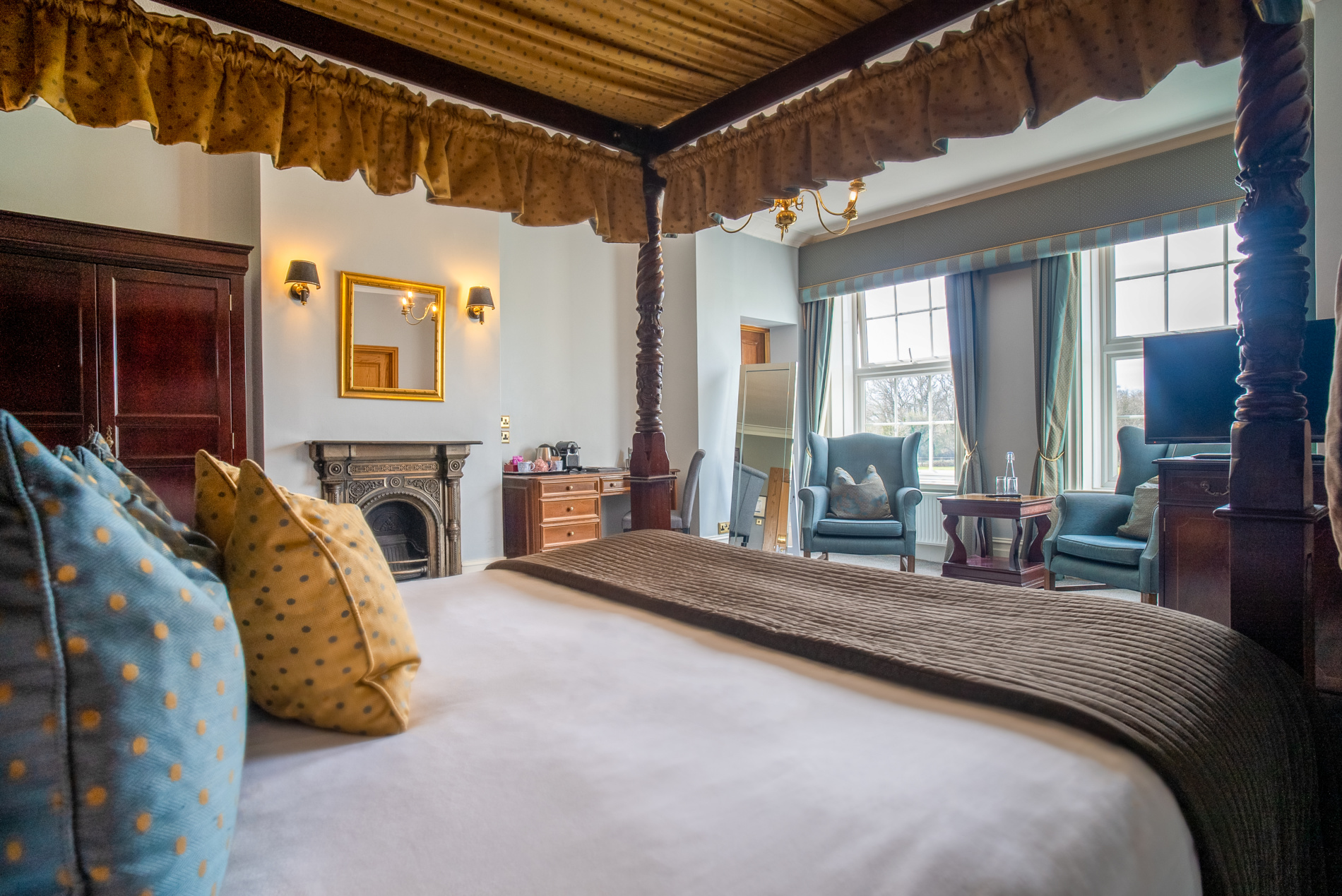 Less than a 2-hour drive from London and half an hour from the coast, its New Forest location is perfect for a relaxing retreat away from all the hustle and bustle.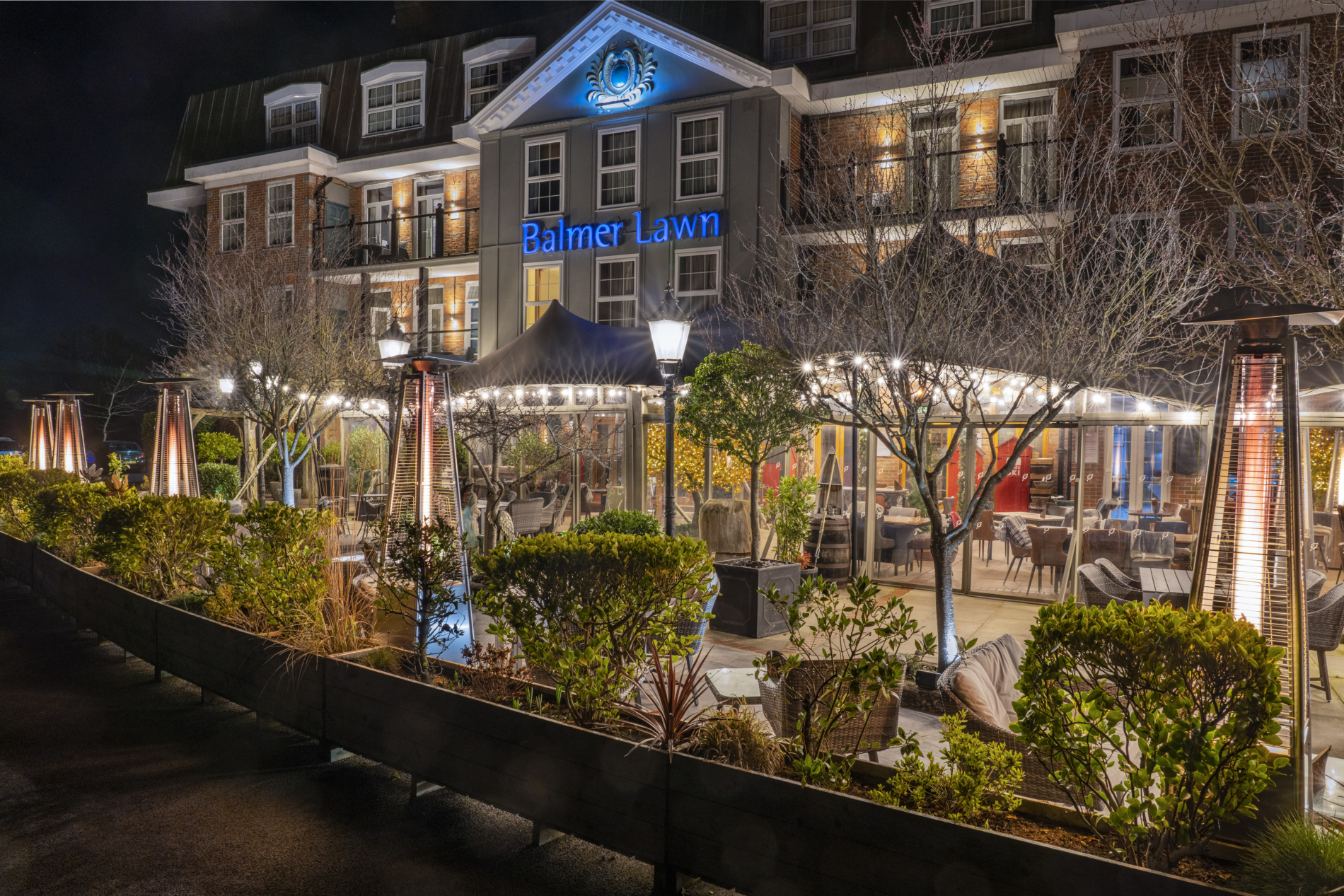 With over 100 years of history, the iconic Balmer Lawn hosts 54 comfortable rooms and prides itself on welcoming families and even their four-legged friends.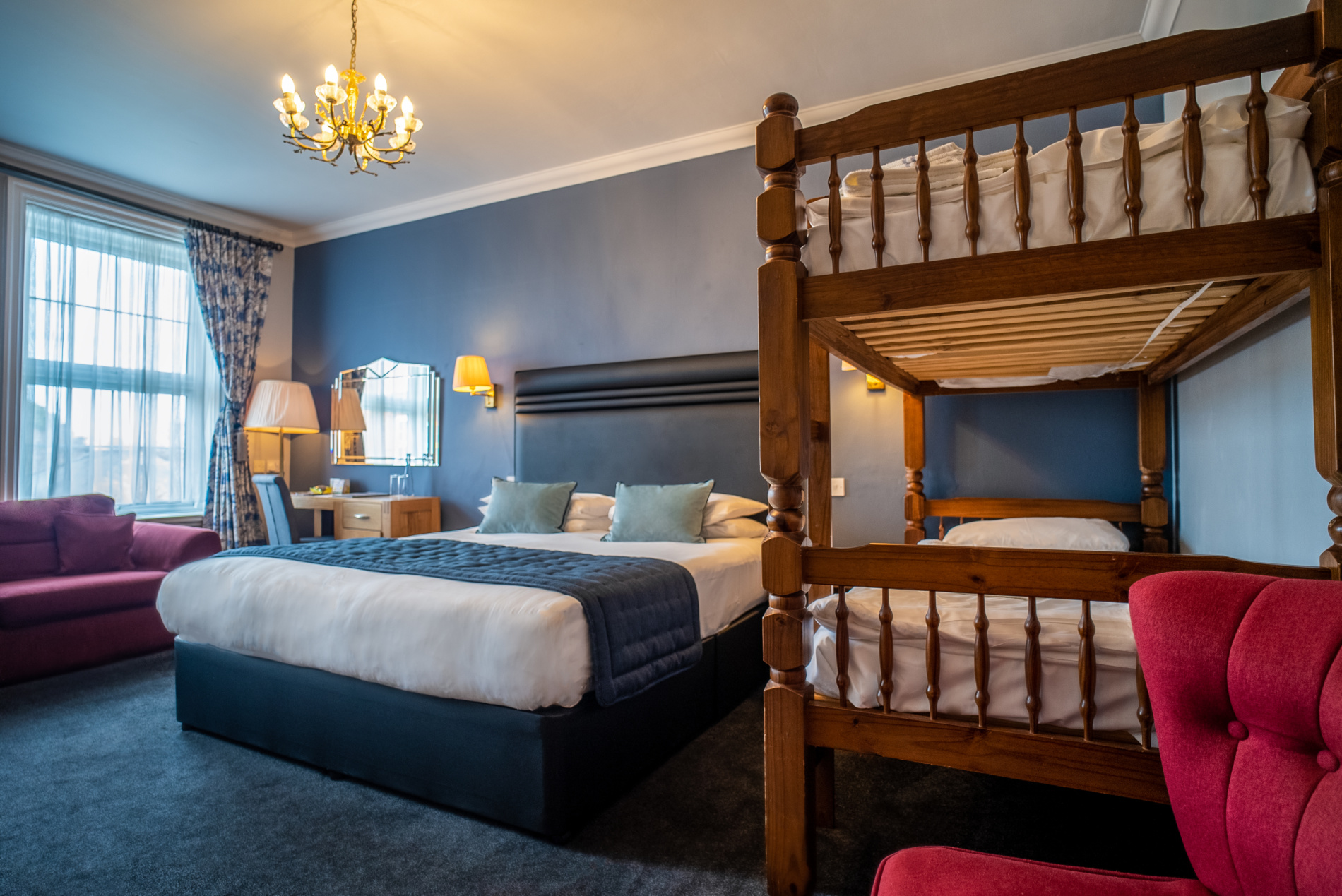 Serving locally sourced ingredients and seasonal dishes, its award-winning restaurant, bears a 2 AA Rosette award for fine dining.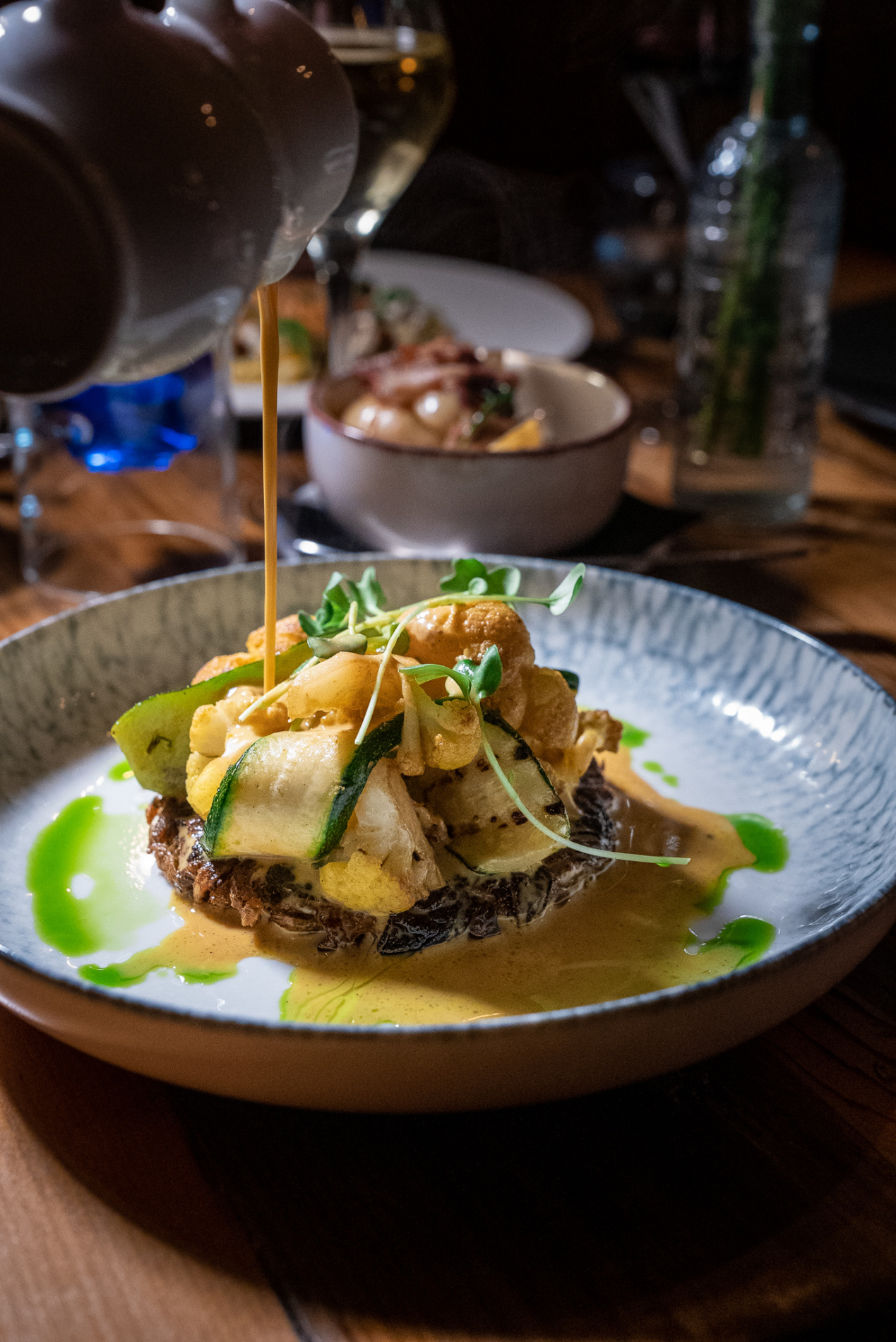 It also offers a cosy covered outdoor dining area, allowing for plenty of space to socialise and soak up the atmosphere. The Lodge Kitchen and Bar is equipped with outdoor heaters, fluffy blankets and comfy seating to help you relax with your friends and family.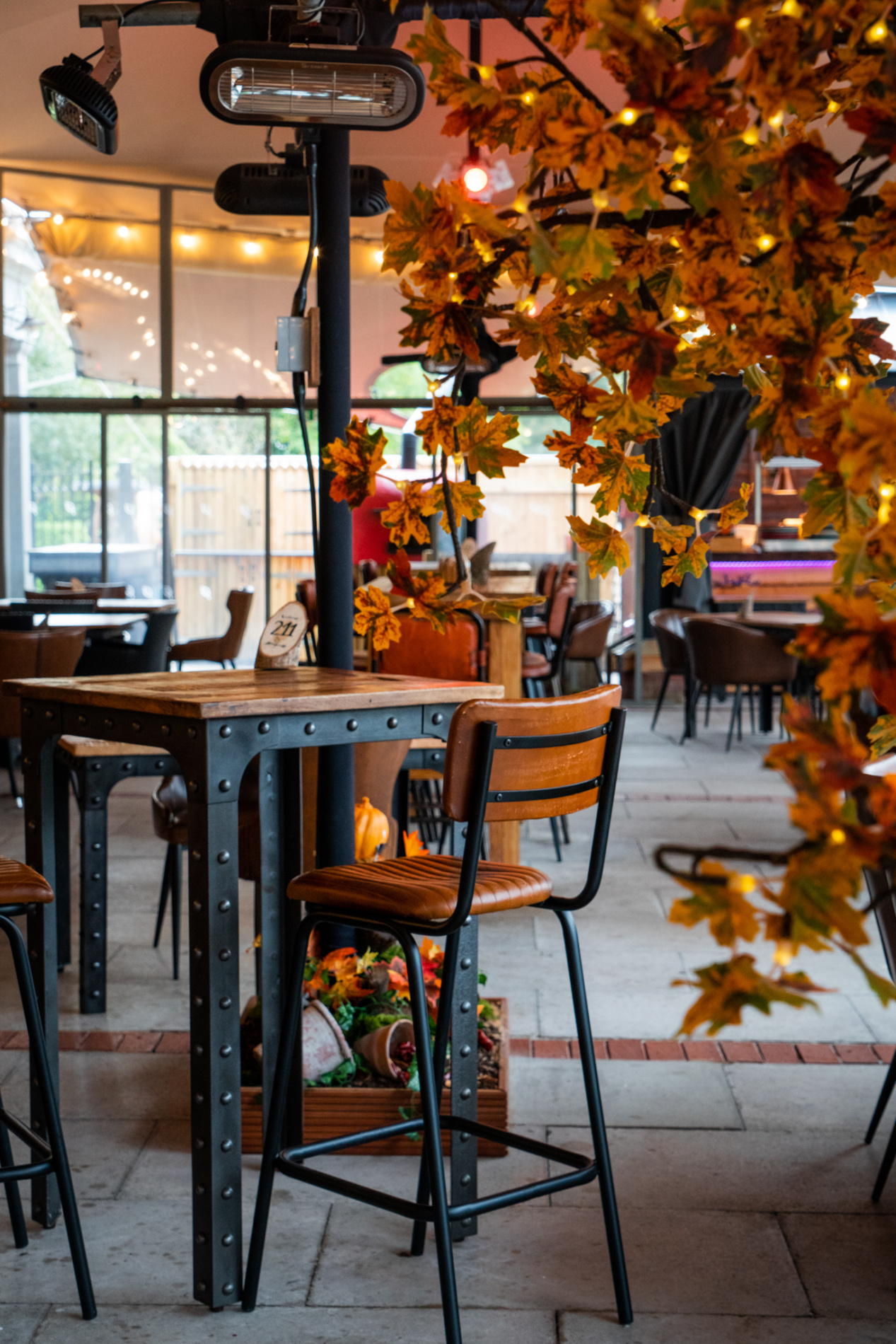 Guests can indulge in bespoke treatments from the Saltus Spa. With 6 modern treatment rooms and a relaxation room, it's the perfect antidote after a long day of woodland walks.
Offering a relaxing yet vibrant atmosphere, the hotel's restaurant Beresfords (named after the proprietor's father) is the perfect place to enjoy an evening meal with your loved ones. Bread rolls and butter with salt flakes adorned each table as a complimentary offering.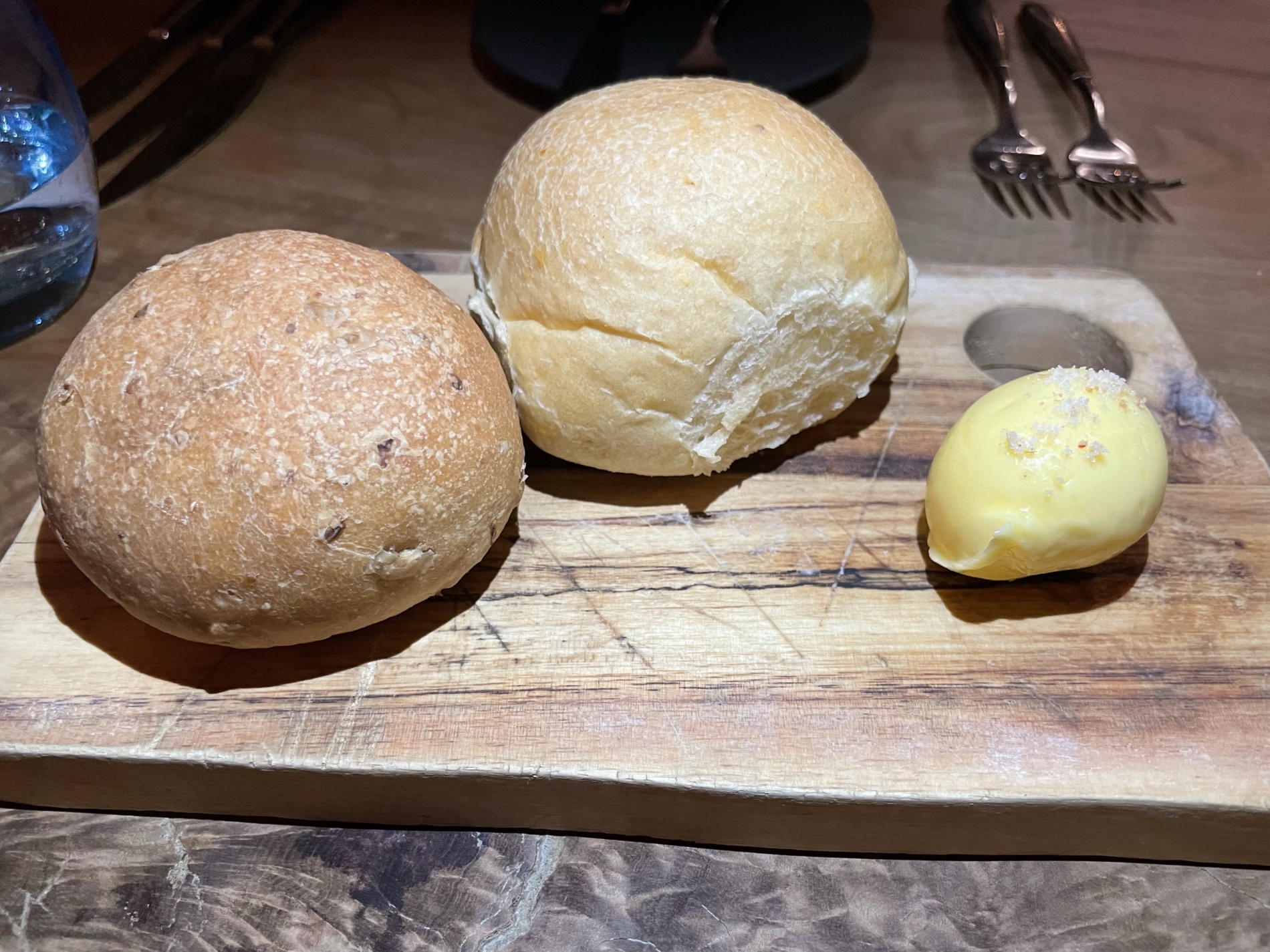 Garlic chilli prawns were sweet on the chilli and not too much heat. A light pre-starter that prawns lovers will enjoy.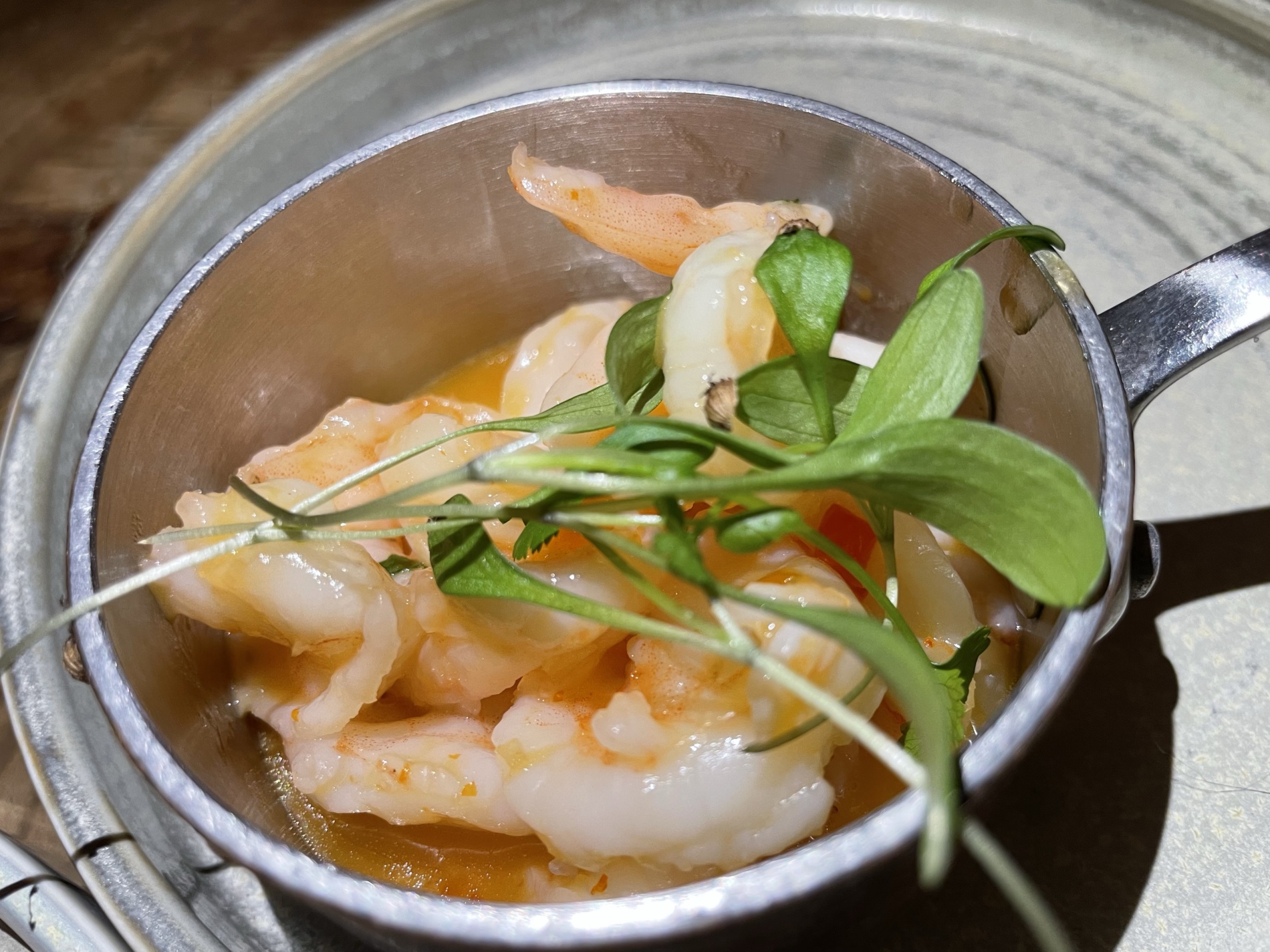 The second bites chosen were the Ham hock croquettes, with a generous portion of ham hock mixed with potato and served on a bed of garlic purée.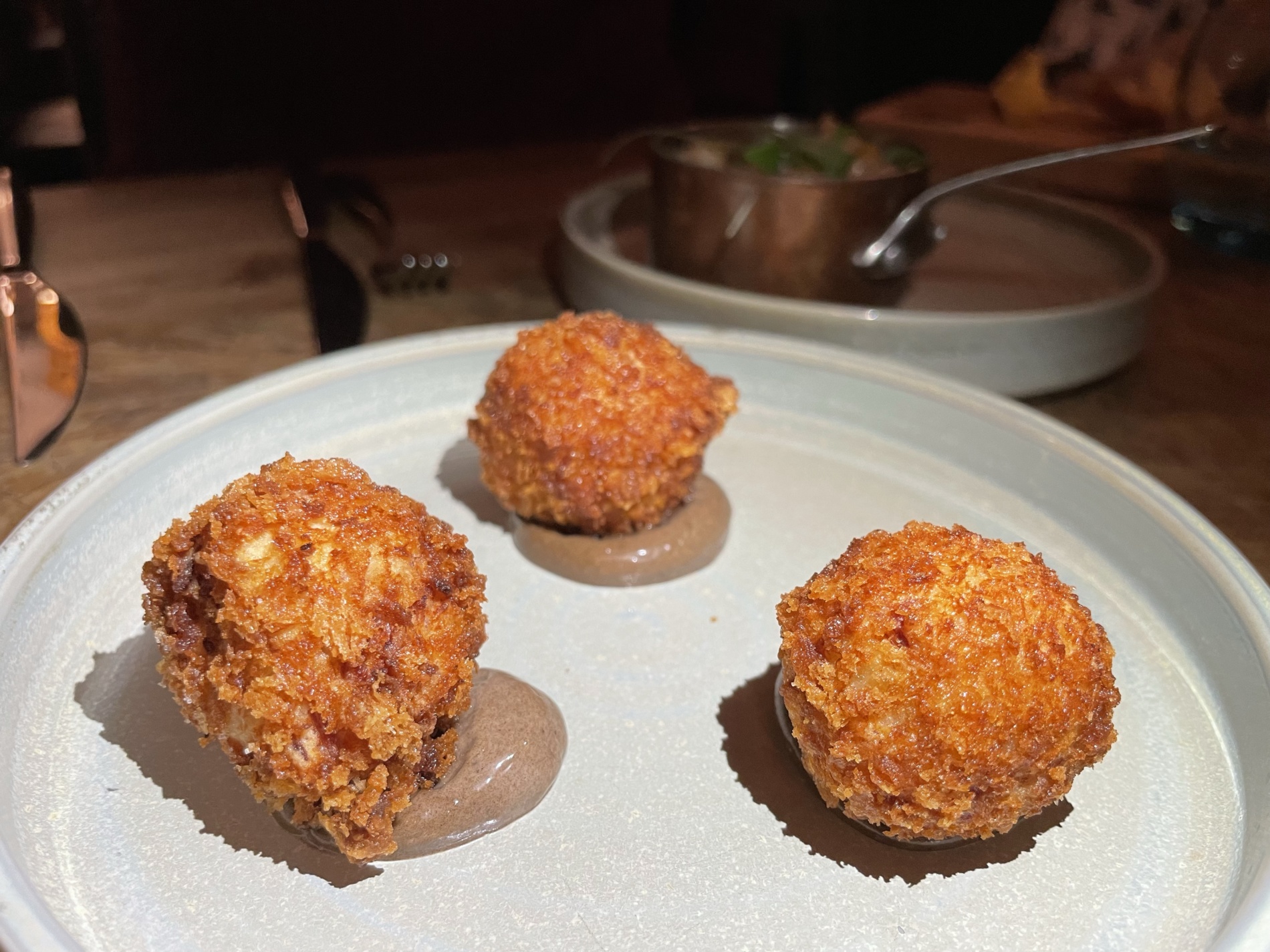 Roast chicken breasts, sweetcorn puree pancetta and ratatouille was an out-of-the-comfort-zone choice for my dining companion but he absolutely loved it. Even after tasting my scallop dish, a seafood he loves, he said the chicken was the dish he would order again. A high compliment indeed.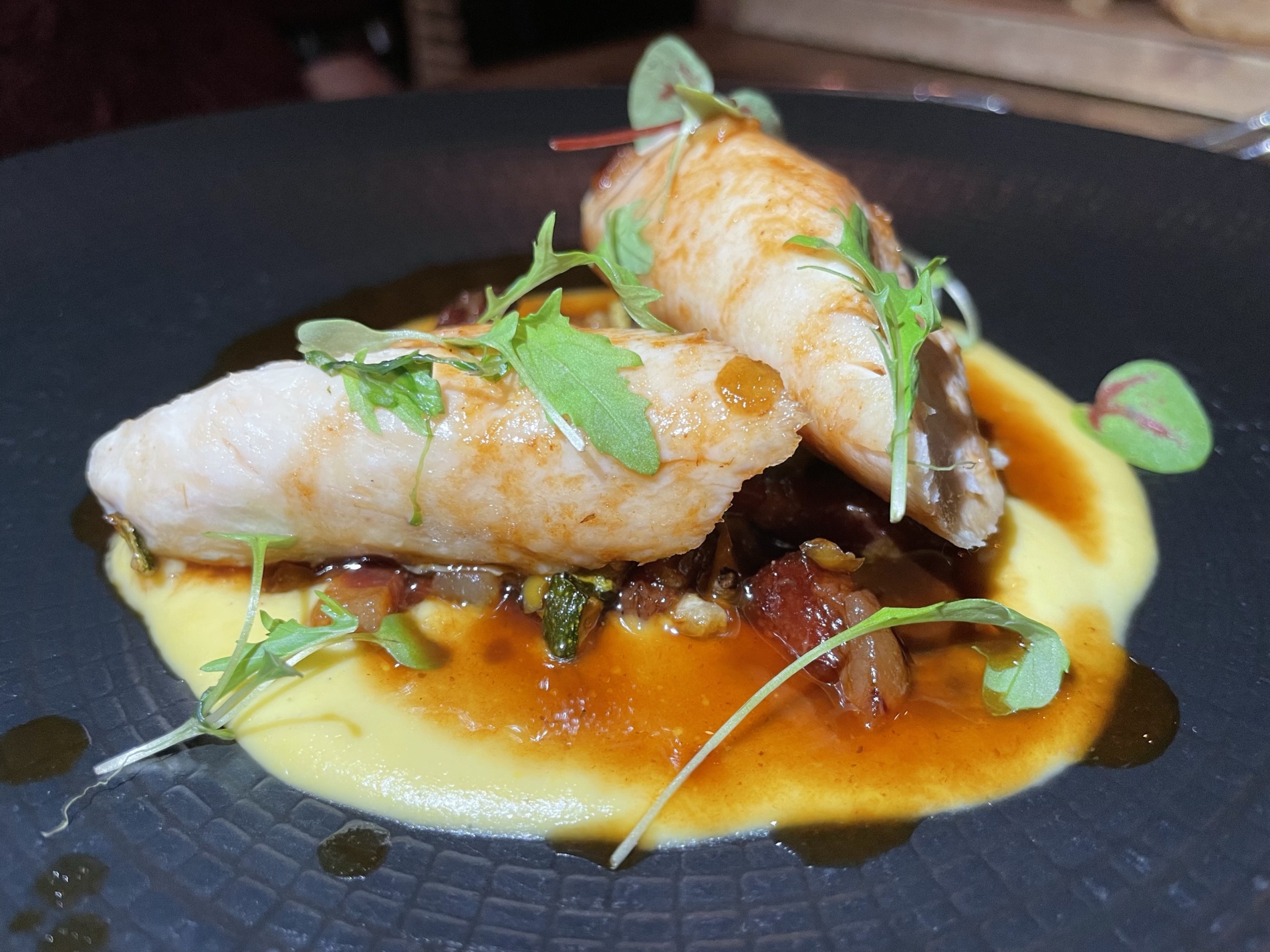 The Scallops came with a charred broccoli puree, roasted butternut squash and pumpkin seeds for crunch. A winning combo. Each plate has been chosen to compliment the dish. This blue plate clearly represented the waves of the sea and brought a visual freshness to the dish. Well thought out and has great attention to detail.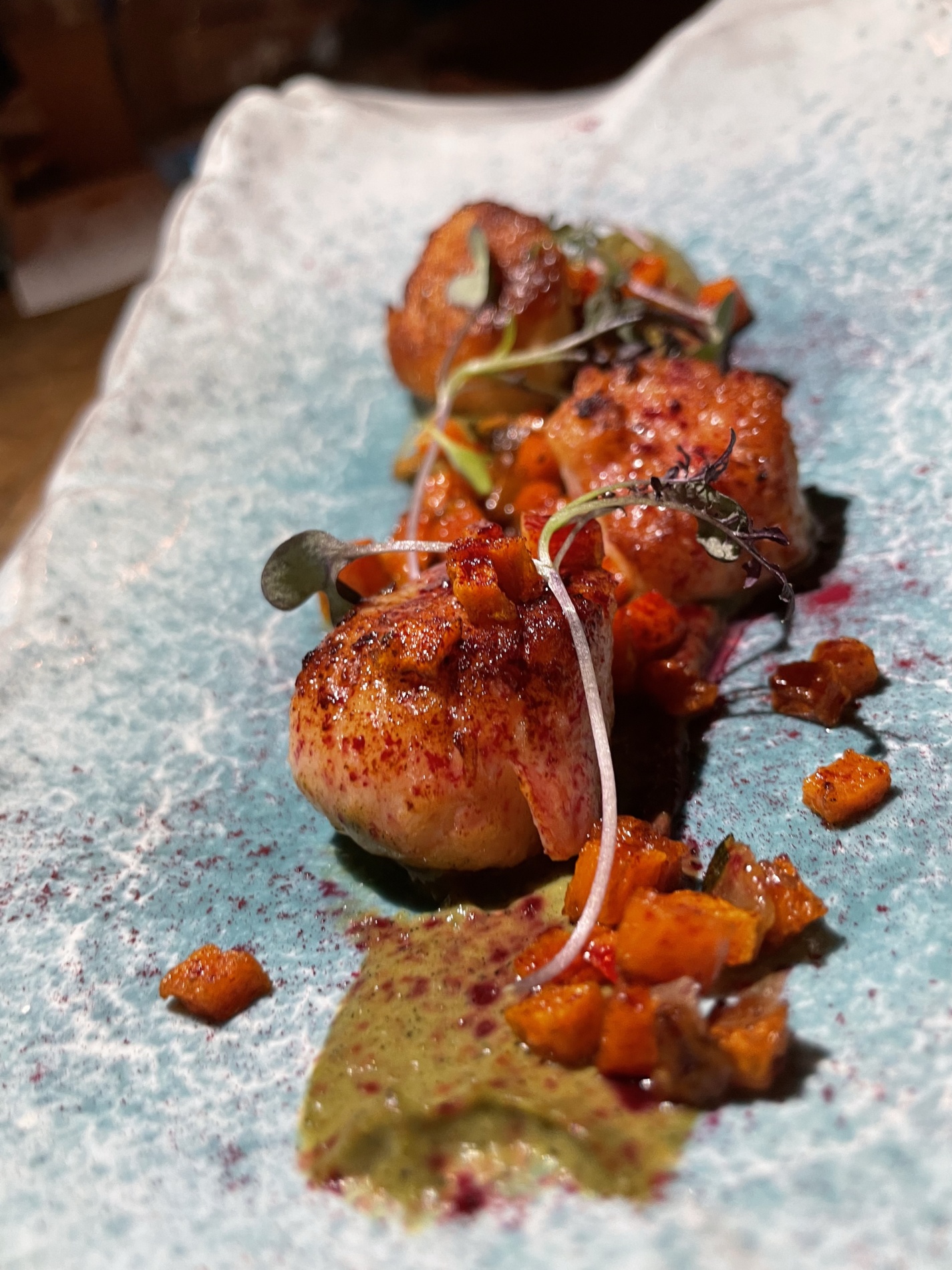 For the main event we chose the Cannon of lamb with shepherd's pie, turnip and butternut squash puree. Served pink just as it should be, it was also delightful to have lamb two ways on the same plate.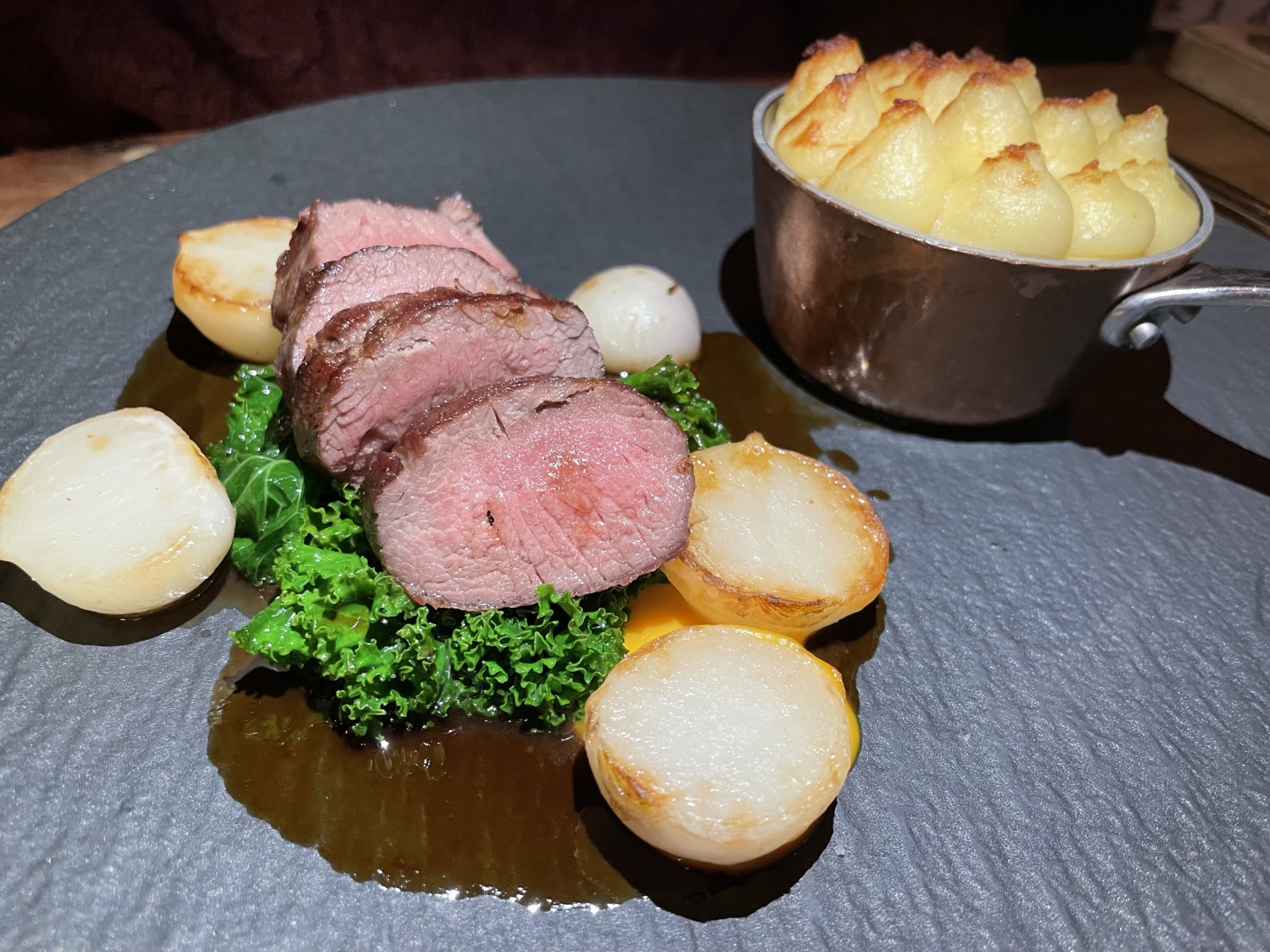 But the winner for me was the seasonal New Forest venison haunch, served with a squash fondant, burnt pumpkin, red cabbage and caramelised parsnip puree. Again served pink, this chef really lets the high quality of these locally sourced meats stand out.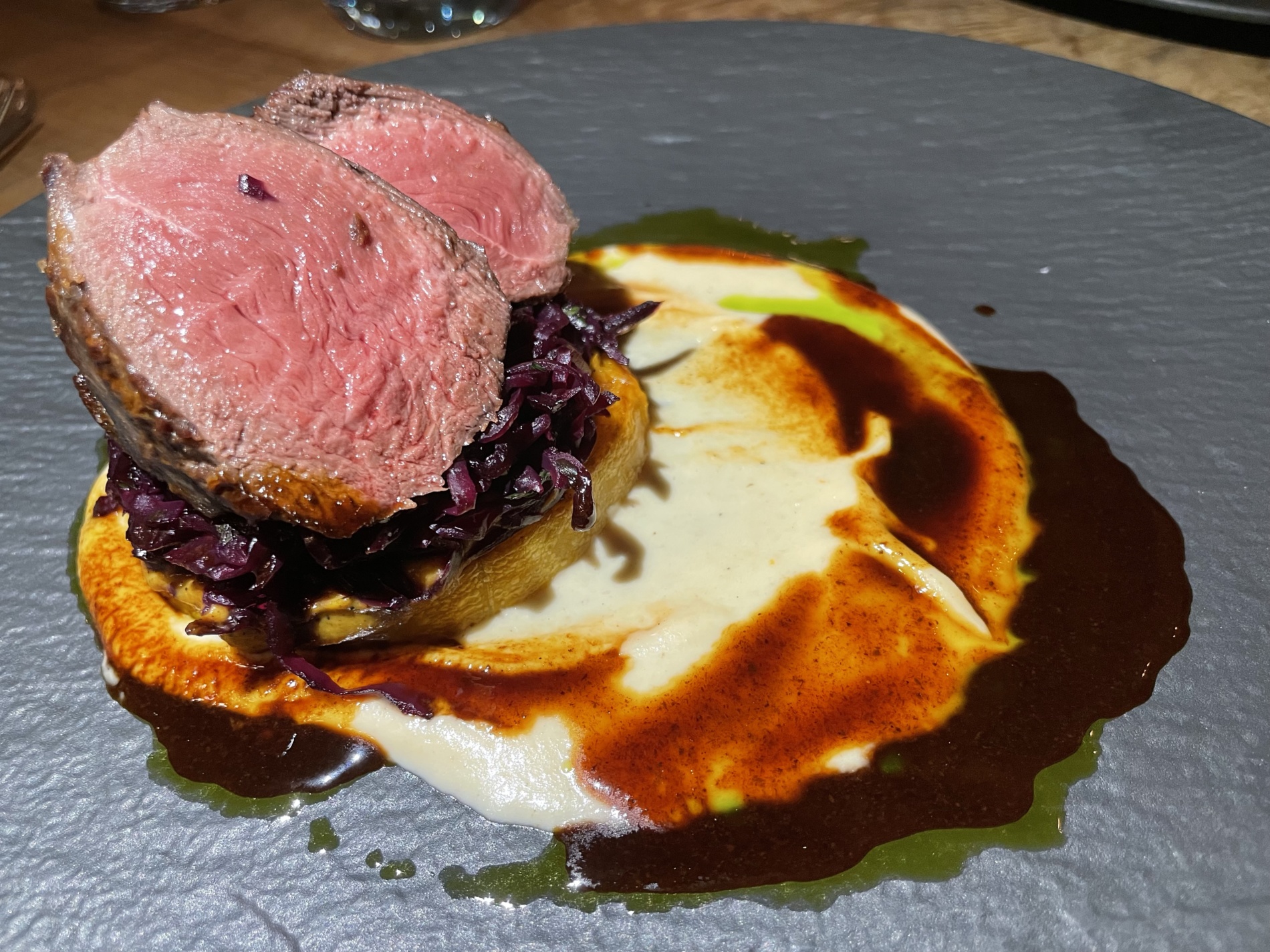 The side of mac and cheese is very generous and is actually the same size as the mac and cheese on the kids menu, the only difference being that the kids version comes with peas. Definitely a side to share but oh so moreish.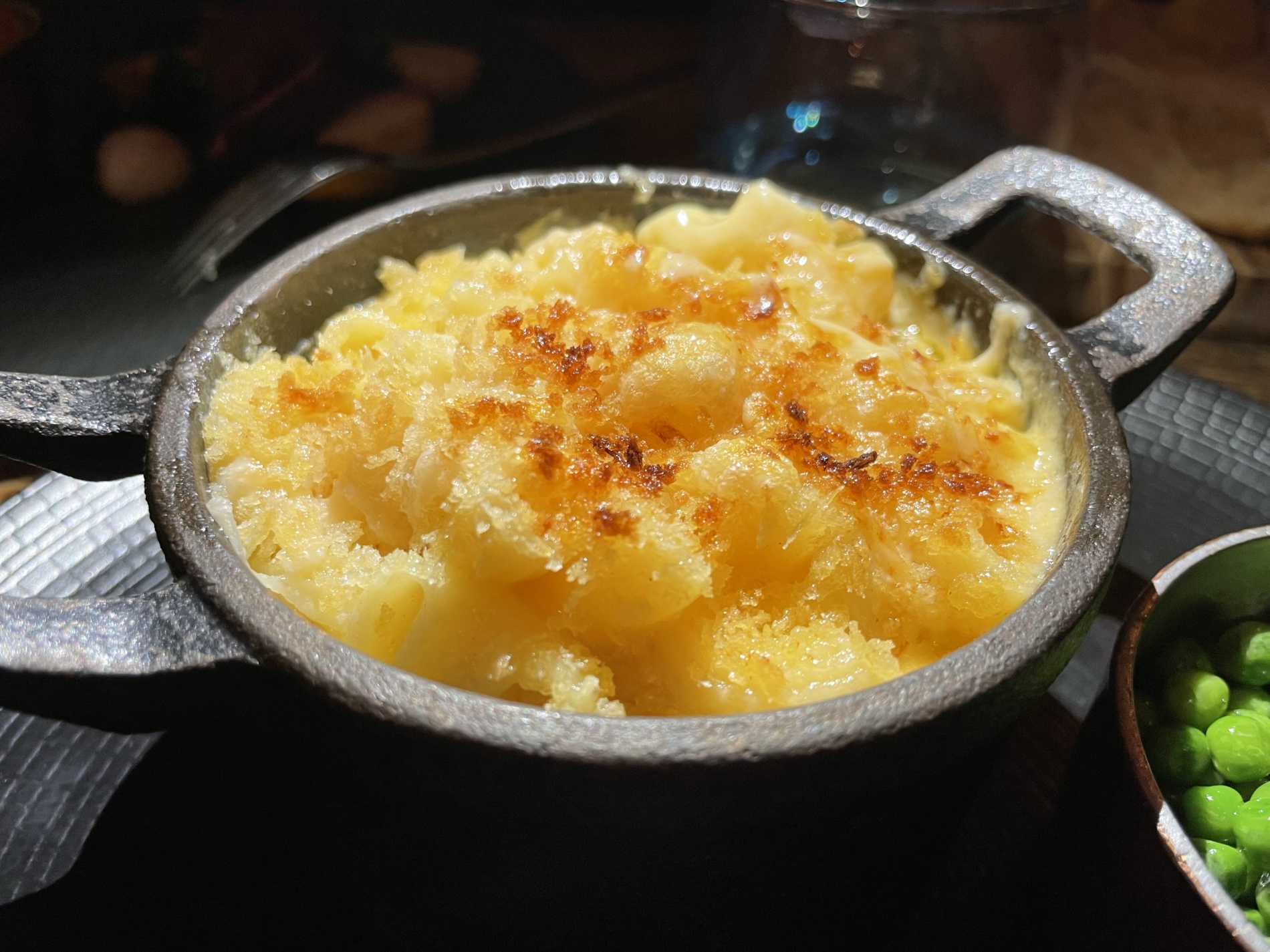 The bread and butter pudding with butterscotch sauce is a new addition to the menu, and one we highly recommend if it stays.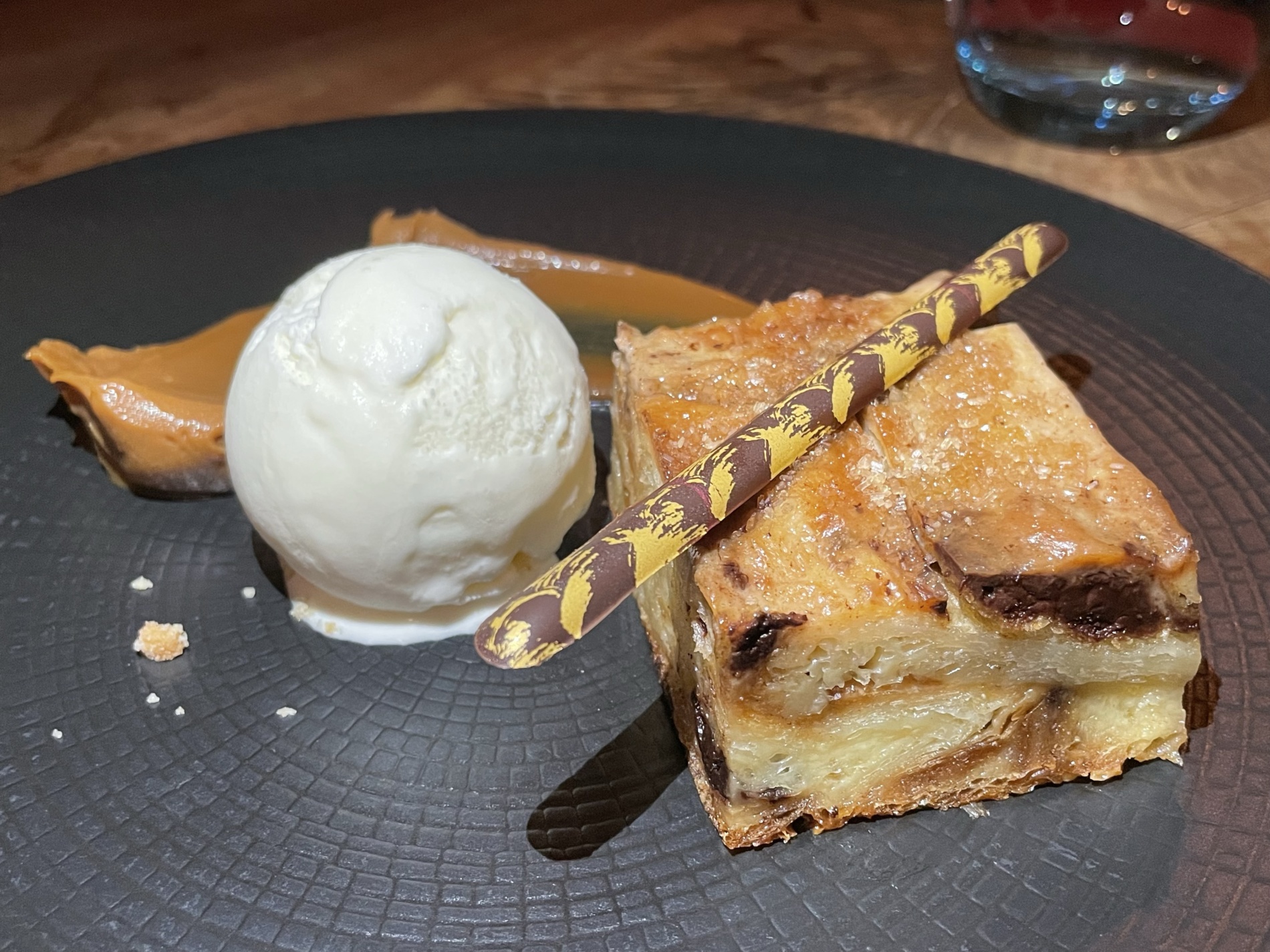 The salted caramel and ruby fondant was served with a lemon sorbet but they are happy to change out for a vanilla ice cream if you prefer. We had it with the lemon and it was an interesting combo that although I would never have chosen myself, it's one I would now consider recreating at home for sure. There is an approximate 10-minute wait for this fondant and it is worth every second of the wait.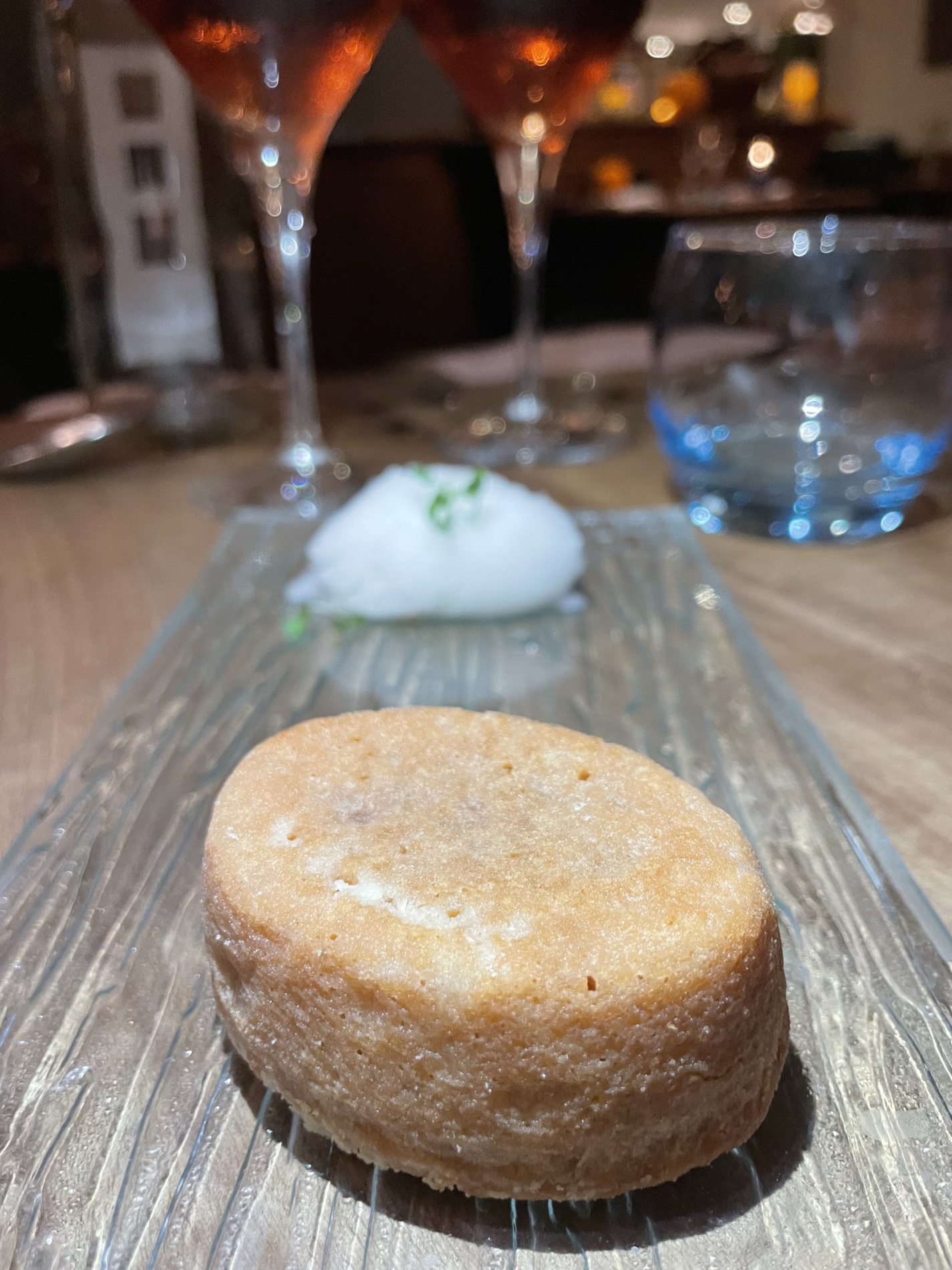 In addition to their stay, families have plenty of things to do around the hotel from exploring the grand Beaulieu Estate to taking a leisurely hike through the New Forest or even visiting the National Motor Museum before returning to the hotel for a well-deserved and quintessentially English afternoon tea.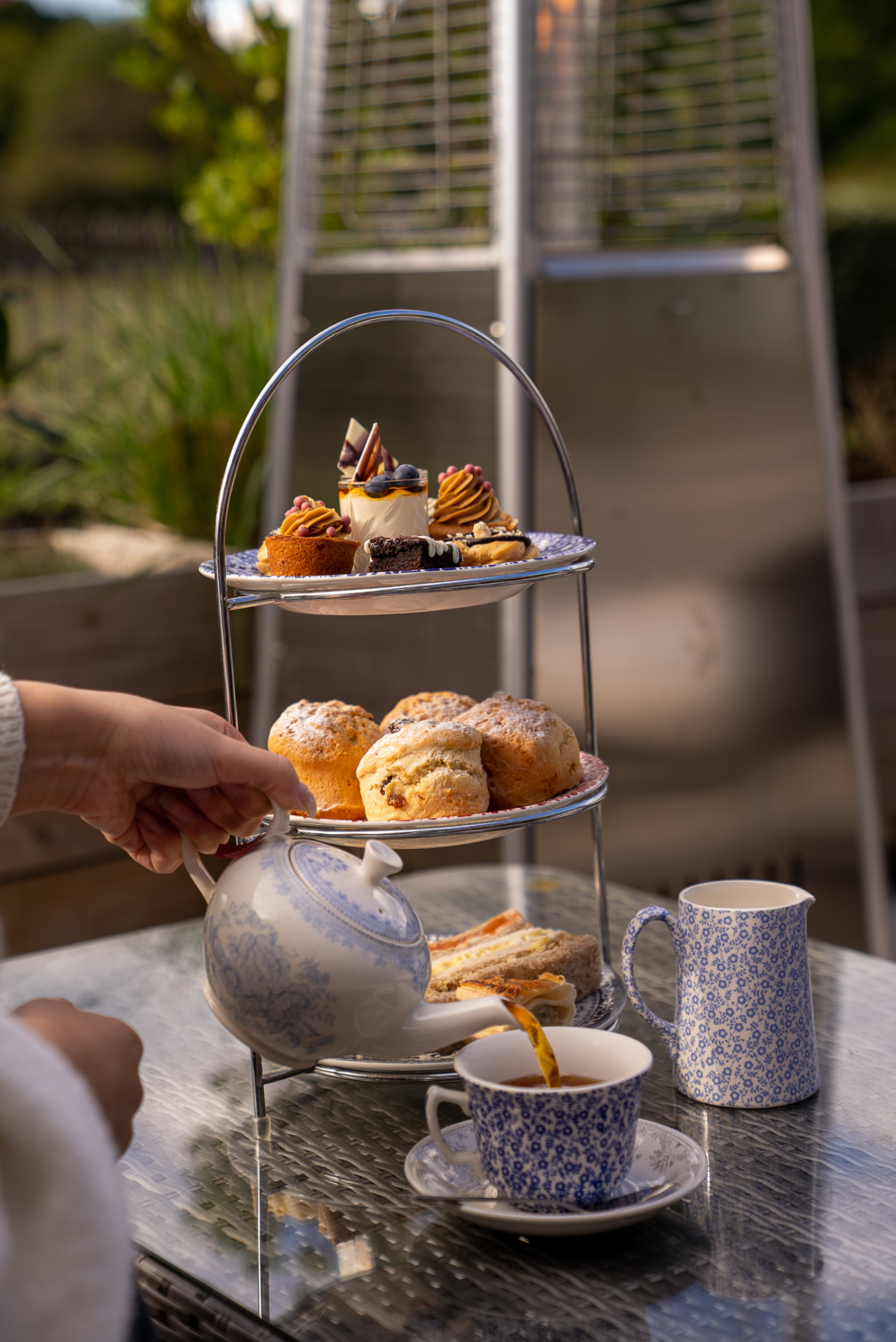 Balmer Lawn Hotel & Spa
Lyndhurst Road, Brockenhurst, New Forest SO42 7ZB
01590 623 116
www.balmerlawnhotel.com